Advent calendars aren't just for little kids and grandma anymore (though there are some all-yarn versions if she's into that. Tell her to look out for day 21 – Apparently it's a doozy of a Fair Isle pattern… she'll know what that means.) While the Lego Advent Calendar is fun and all… there's a whole new world of strange advent calendars out there.
Gone are the days when advent calendars were all about waxy chocolates. These little treasure troves now come filled with everything you want for the holiday season… wine, socks, ten thousand dollars worth of whiskey, and even tea to hang on your wall. You read that right.
In each of these unique advent calendars, you'll get a little present for each day of the month of December. If you're lucky, that present might be a fancy, small-batch bourbon or a picture of a cat. Or maybe even a fancy, small-batch cat! A girl can dream.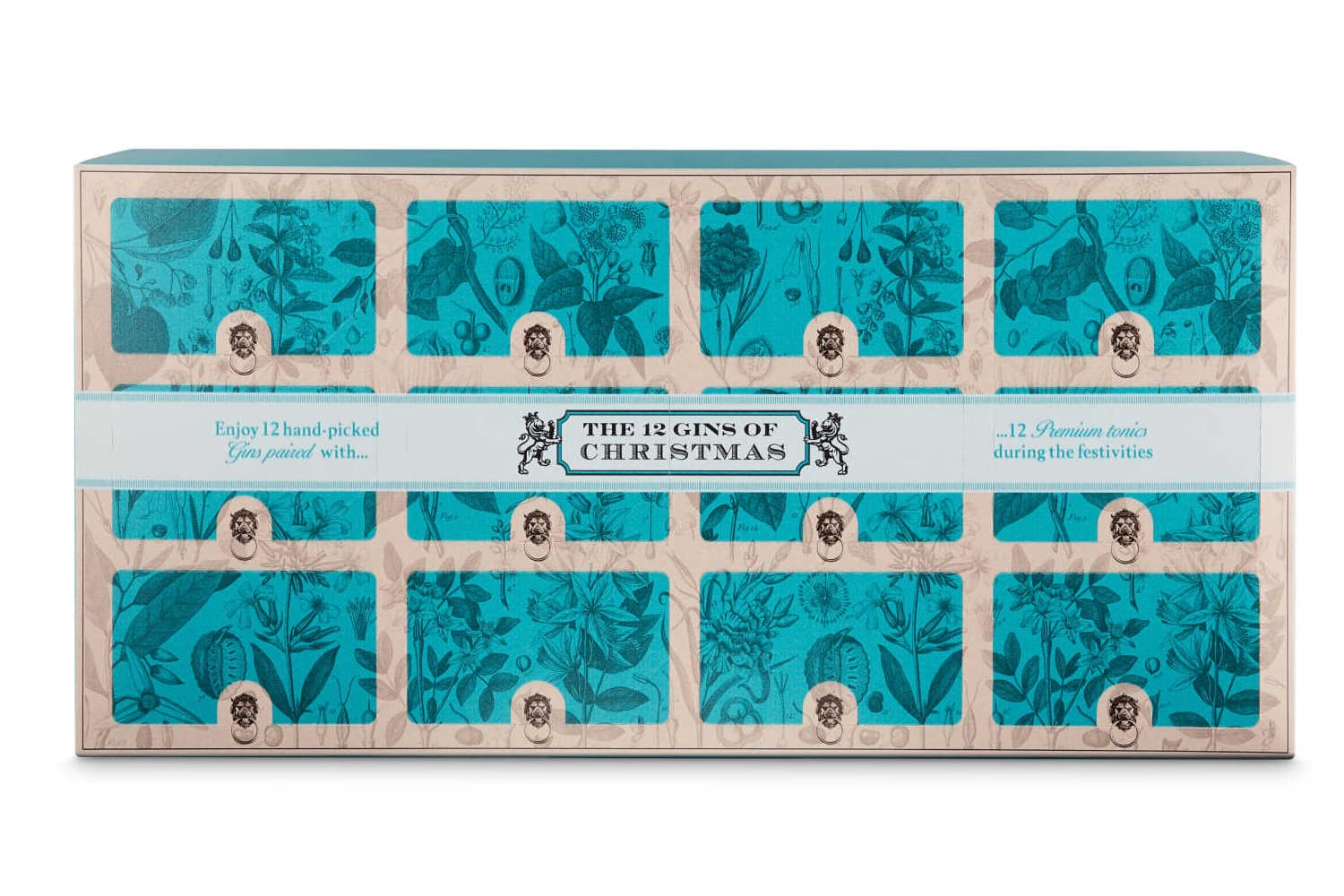 Fun and Unique Advent Calendars for 2018
Mischievous Cats Advent Calendar
This wacky advent calendar is full of cats doing pretty much everything. Sure, it might be "a piece of paper with glitter glued to it," according to one reviewer who gave it a one star rating, but they clearly hate cats and glitter so we don't trust them. The calendar is decorated with pictures of cats and each day you'll open a tiny flap to discover… another cat! We love this one. That's why we put it first! And yes, we are very single.
Price: $16.95

Personalized 3D Tree House Advent Calendar
Ok, first off – this is not just for kids. If you have a tiny mouse who needs a summer home, this is also for them! (Tiny yacht and martini sold separately.) No matter who you're building it for, this little calendar is a 3D puzzle that creates the perfect tiny tree house of your dreams. Or your kid's dreams. Or a mouse's dreams.
Price: $19.92

SQUISH's 24 Days of Vegan Candy
This advent calendar is bordering on traditional, but it's filled with all sorts of vegan gummy candies – including cold brew lightning bolts, sour dinosaurs, and chocolate dipped vegan prosecco bears. Oh, and a portion of the profits goes to the PK Subban Foundation that helps children coping with illness. Just in case you were on the fence about ordering vegan candies. They also come with a side of guilt every time you eat bacon during the holidays. Mmmm guilt bacon.
Price: $39

Brewer's German Beer Advent Calendar
If you're trying to handle family coming to visit, or you just love German beer, this is the perfect countdown to Christmas. It comes with 24 16-oz. cans for you to sip by the fire. And you can get it at Costco. Pick up one of those perfect chocolate cakes to go with it and you're set. Make that 24 chocolate cakes because mom just started asking when you're going to "stop working so hard and look for a man!" Prost!
Price: $59.99
Ella Paradis Adult Advent Calendar
This naughty little countdown is filled with all sorts of adult toys (read: cool sex stuff) and claims to be good for everyone (read: Not people who call adult toys "cool sex stuff"), no matter your experience level. How many experience points do we get per fuckboi? Asking for a friend.
Price: $99

Tea Advent Calendar
This tea comes with small packets of tea — including charmingly named flavors like Winter Forest and Solstice Spice — to enjoy each day leading up to the 25th, and a string to hang them from. If you've ever wondered "hmmm how can I have a garland of tea on my wall?" now you know. And knowing is half the battle. Buying it is the other half of the battle. So now, you have the whole battle!
Price: $59.95

Hot Sauce Advent Calendar: The 25 Sauces of Christmas Countdown to Santa Clause
We thoughts the 25 sauces of Christmas referred to how my uncles get hammered every day in December. Turns out this advent calendar refers to hot sauces! These Louisiana hot sauces will turn up the heat on everything. (Editors note: Do not mix with the Ella Paradis calendar. We tried it and your gyno is not going to like getting an urgent call about advent calendars gone awry in the middle of their holiday party.)
Price: $75.96

The Bourbon Advent Calendar
This advent calendar is your own private bourbon tasting…. that lasts 24 days. It's full of classics and small batch brews, giving the bourbon drinker a chance to find some new favorites while enjoying some old classics. Basically, it's a good way to get "fancy drunk" and, just like they say in the classic holiday film It's a Wonderful Life: "every time you buy one of these, a fuckboi gets his MBA."
Price: $96

Women's Star Wars 12 Days of Socks Advent Calendar
For lovers of General Leia and all things hyperdrive: socks. These 12 pairs of Star Wars socks will give you that cozy Chewbacca feeling in your toes and get you through the long winter nights on Hoth when Han's off nerfherding.
Price: $15

Cheese Advent Calendar
Every self-caring, Broad City-loving woman who works in PR and cannot define what she does needs a cheese advent calendar. Get this for yourself and split it with your those glittery cats. Or just eat all of it at once while watching Queer Eye and weeping openly.
Price: $24.99

Fly Fishing Advent Calendar
This fly fishing advent calendar is good for people who like fly fishing. And Brad Pitt. (But mostly fly fishing because he's not included.) You get a lure every day! This fly fishing advent calendar is also awesome if you want to tell someone they're fly. Get it? Because these are fly fishing lures? And they're… ok, we'll stop.
Price: $54.71

Very Old & Rare Whisky Advent Calendar
Ah yes. The $10,000 "Very Old" whisky calendar for people who are into drinking their money. If you want a similar sensation, flush cash down the toilet while yelling "Is this the smoky whisky from Islay that Todd keeps talking about?"
Price: $10,000

UK-Only Advent Calendars
Absinthe Advent Calendar
Advent and absinthe go together like you and absinthe: A perfect match. These drams give you the opportunity to taste-test 24 different brands before deciding on a favorite. It also comes with a personal green fairy that talks to you… This just in: I'm being told she's not real. Well, she's sitting on my computer as I type this, so it seems pretty real. She told me who's going to be on the cover of Oprah magazine next month. Hint: It's Oprah.
Price: £149.95

The 12 Gins of Christmas
Aldi is taking their beloved wine advent calendar (available in the U.S.!) and kicking it into high gear with the The Gin Advent Calendar. This botanical wonder is only available in the UK, but people who call gin a "botanical wonder" live all over this world. Bring gin to those who appreciate it! Sad, flowery writers!
Price: £34.99

Protein Ball Advent Calendar
This Protein Ball Advent Calendar is only available in the UK and is gluten free, soy free, wheat free, vegetarian, high in fiber, and all natural. It's great for people like my cousin who's bulking up. Anyone else would be immediately freaked out by the fact that the protein balls on the box look like cute turds that have eyes and are wearing winter hats. But not William. He'll do anything for those last 10 pounds. I get it. We all have dreams.
Price: £12.99

Marshmallow Advent Calendar
This marshmallow calendar rotates through 6 different types of gourmet marshmallows and is perfect for cozying up with a mug of cocoa, taking 40 pictures of the marshmallows for Instagram, relighting the sterno, adding that book you've never read onto the edge of the frame, taking 20 more pictures and finally posting a photo. #home #cozy #hygge #vacation #verychillgirl Pairs well with the LED light from our basic gift guide.
Price: £15

Geological Advent Calendar
This gemstone advent calendar includes 24 gemstones that each come with their own information card. If you receive this, just remember that no one goes around thinking "oh yeah I'll just get a gemstone calendar in case I need an emergency gift." No, someone thought of you when they bought it. Hopefully not when Mercury was in retrograde.
Price: £50

The Mindful Advent
This advent calendar has creative, hand-painted cards with notes on how to keep you mindful throughout the holiday season, Epsom bath salts with essential oils, and a wax pillar candle. This calendar aims to keep you present during the holiday season, which is already full of presents and that's actually not the same type of present. One is present for the holidays and the other is a present for the holidays. It's a present present. The English language is a nightmare.
Price: £22

BONUS ADVENT CALENDAR!
DIY Shrimp Salad Advent Calendar
Don't even buy any cute boxes. Let's not play this game anymore. Just write a number on your hand in sharpie and eat an entire pound of grocery store shrimp salad every day during the month of December. Repeat.
Price: Depends on location.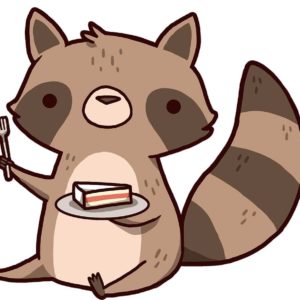 Latest posts by Kate Villa (see all)