Is Halloween happening this year? The jury's still out, but we're not getting our hopes up. That said, you can decorate your actual house with fun faux succulents and skeleton flamingos from Target. Or ward off Beetlejuice by placing a giant inflatable sandworm in your yard. Or, like literally every other fun thing this year, you can go virtual and create spooky vibes with these Animal Crossing Halloween designs and costumes.
On September 30th, Nintendo is releasing their Halloween update, but that's just the start. Not sure where to begin with Halloween design ideas for your Animal Crossing island?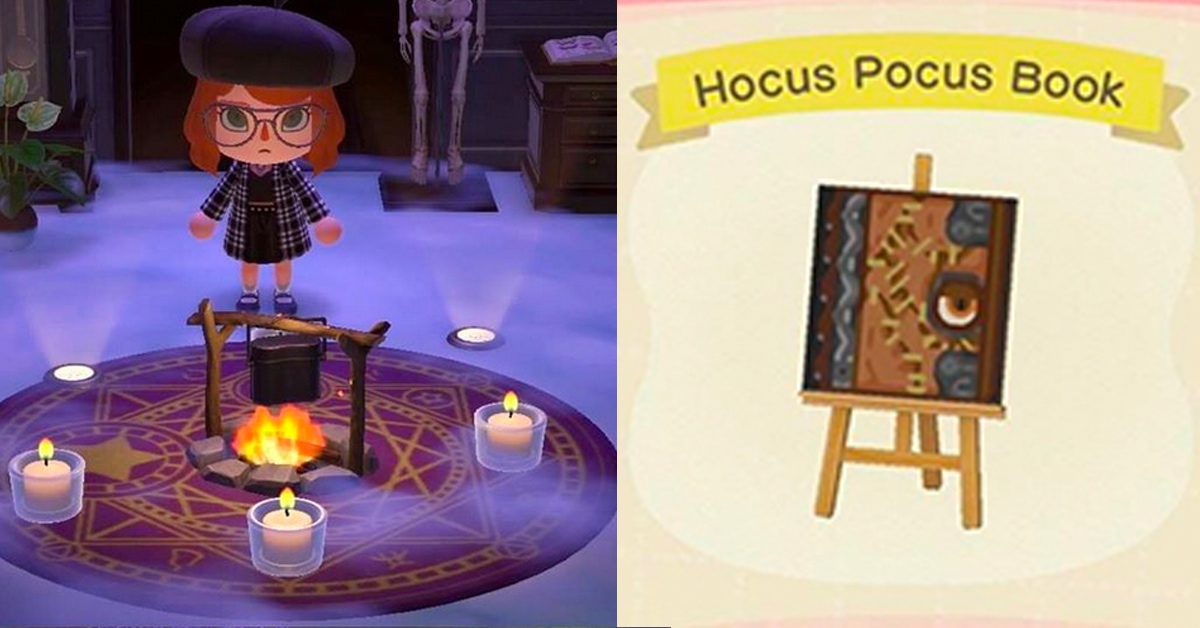 Track down Lucky using Nook Miles Tickets. Build a mad scientist laboratory in your basement. Create a graveyard for all those K.K. Slider albums that shouldn't have ever been produced. Leave out candy for trick-or-treating costumed villagers. Cast some spells at Stonehenge with a Hocus Pocus-themed coven. Keep on creeping down this article to find all sorts of Halloween island inspiration, custom design ideas, Halloween costumes, and more.
Don't have ACNH yet? Get it here.
What's In the Animal Crossing Halloween Update:
Ability to grow and harvest pumpkins from pumpkin patches
Create seasonal pumpkin decorations like bat-and-pumpkin arches
Buy candy from Nook's Cranny
Visit the Able Sisters for Halloween Costumes
Your visitors will dress up on Halloween night starting at 5pm on October 31
Headless Horseman Jack will visit your island on Halloween night
Halloween Island Design Ideas and Codes
For even more creepy Halloween design ideas, check out the creepy island subreddit.
1. Victorian Mansion
Everybody has super cute homes; meanwhile I'm over here mourning my late husband at a Victorian wake in the formal parlor. from AnimalCrossing
2. Place a casting circle in the forest for a witchy Animal Crossing vibe.
My witchy forest… Still playing with the idea to make a blue one, what do you think? #AnimalCrossing #ACNH #NintendoSwitch pic.twitter.com/tzg1FQKIoK

— Sati (@SatiSimBuilds) May 8, 2020
3. Make a hedge maze.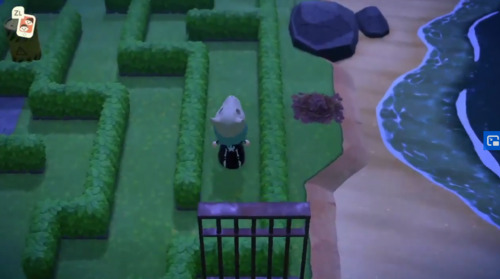 4. Transform a room in your house into a mad scientist laboratory.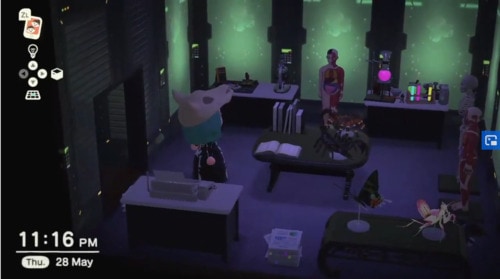 5. Love Stephen King? Create an ode to the Shining.
Pattern based on the Overlook Hotel carpet from The Shining from ACQR
6. Or Pet Semetary.
Any Stephen King fan here? Created a Pet Sematary for Halloween~ from AnimalCrossing
7. Make your very own demon portal.
A demon portal!! Also perfect for cursing things and people! from ACQR
8. Create some haunted woods with the scream character or the fruit bat.
9. Redo your entire island so it's Halloween-themed.
10. Design a witchy kitchen for brewing potions.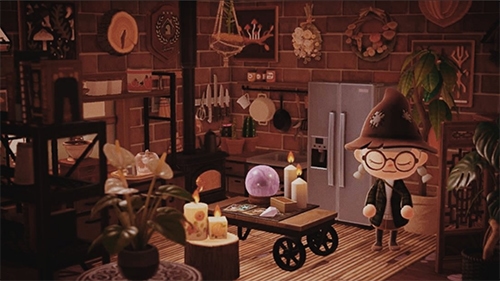 11. Build a graveyard for departed villagers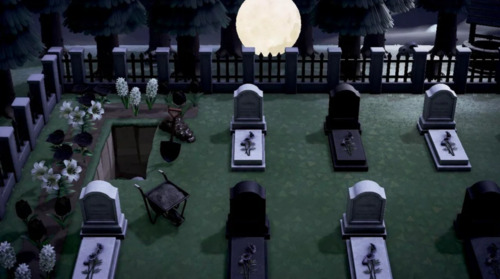 12. Plant this snow-covered forest for Halloween designs year-round.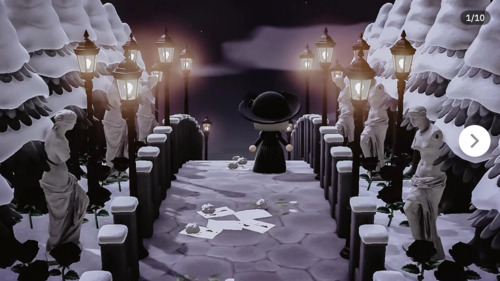 13. Make a Phantom of the Opera-inspired island entrance.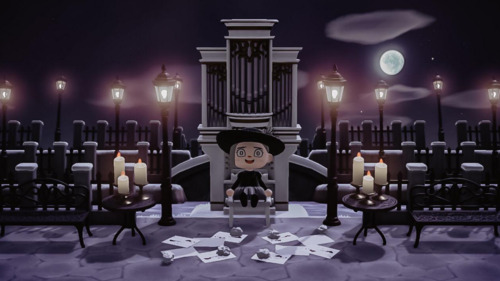 14. Build an impressive museum entrance with the help of this brick pattern, some silos, fossils, and jail gates.
15. Stamp out a spooky quilt
16. Hang some bat taxidermy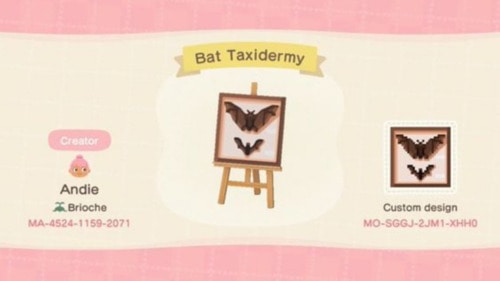 17. Give a fruit bat a place to sleep.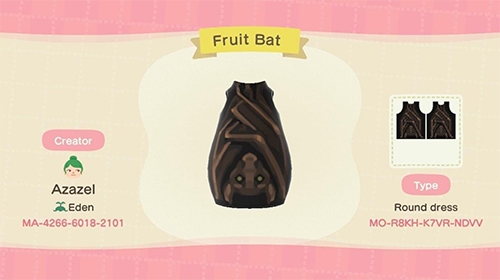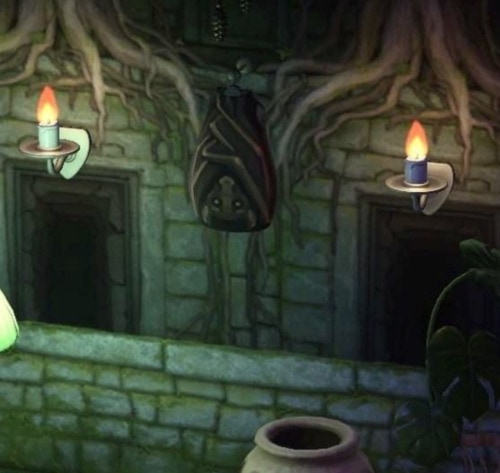 18. Plant some pumpkins.
19. Talk to ghosts with the help of a Ouija board.
🌼by poketto-mori on tumblr🌼https://t.co/qTImyBctUK#ACNH #AnimalCrossing #ACNHDesign #acnhpattern #AnimalCrossingDesigns #マイデザイン pic.twitter.com/Zc5yw5dQX8

— 🌴acnh designs⛺️ (@acnh_design) May 10, 2020
20. Place a bowl of candy out for trick or treating.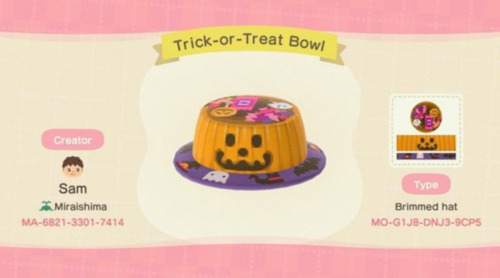 21. Make a ghostly forest using this design and some simple panels.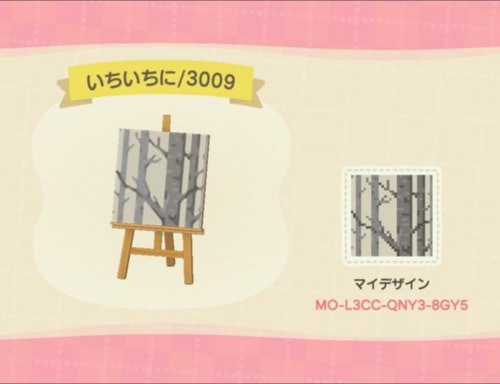 22. Set out a doormat that's not boo-ring
23. Redo your paths with this Jack-O-Lantern Pumpkin and Bat Halloween Path
24. Add an owl among the trees. (Mushrooms arrive in November if you don't have them yet.)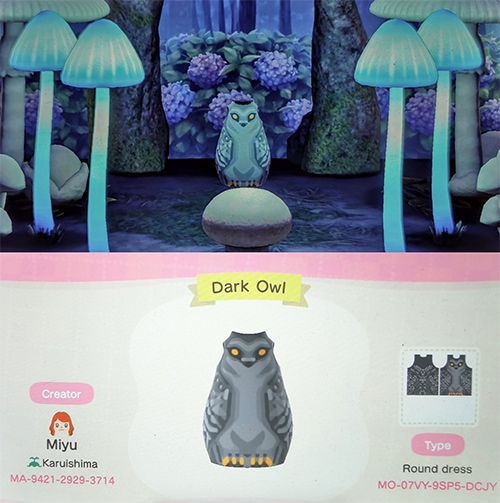 Halloween Costumes
Even if you can't dress up as Harley Quinn and flirt with Joker at a crowded bar, you can dress up in Animal Crossing. And, lets be honet, your emotional support hyena probably wouldn't be allowed in anyway.
Hocus Pocus Designs for Animal Crossing
Mary Sanderson Hocus Pocus Dress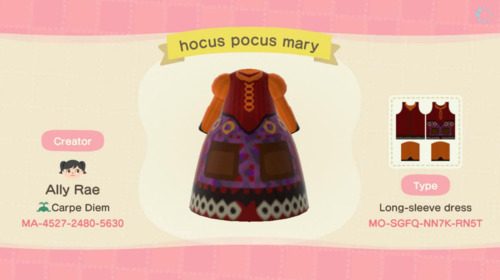 Sarah Sanderson Hocus Pocus Dress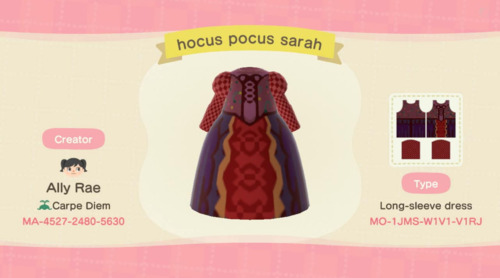 Winifed Sanderson Dress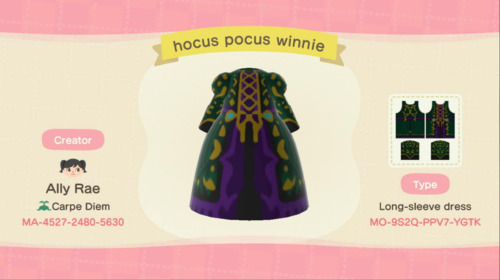 Dani's Costume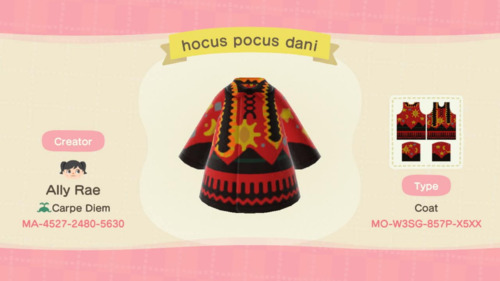 Book of the Spells Grimoire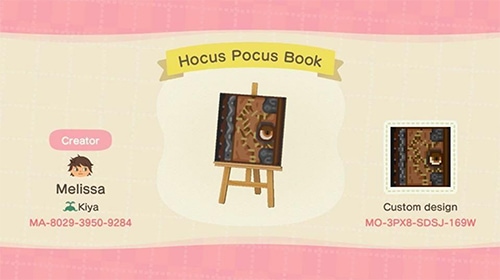 Other Halloween Costume Ideas
1. Nightmare Before Christmas Sally Dress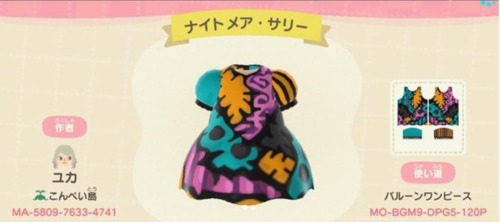 2. Geralt's Ursine Armor from The Witcher.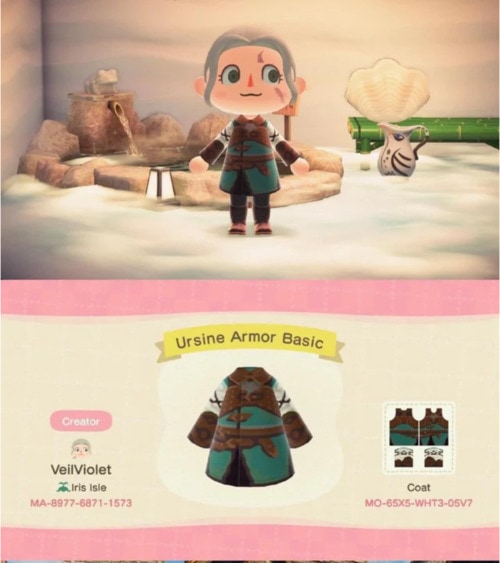 3. Deathwing-inspired World Breaker Dress
All will burn beneath the shadow of my wings 🔥#AnimalCrossingNewHorizons #AnimalCrossingDesigns #acnh #ACNHDesign pic.twitter.com/NGzsEu5Nkj

— SIKE (@spidersilksike) June 8, 2020
4. IT Pennywise Dress
Pennywise costume I made for a party!!
#AnimalCrossing #ACNH #NintendoSwitch pic.twitter.com/9zQs2lv3EU

— lou-ellen 🎃 (@louceph) April 12, 2020
5. Yennifer's Dress from The Witcher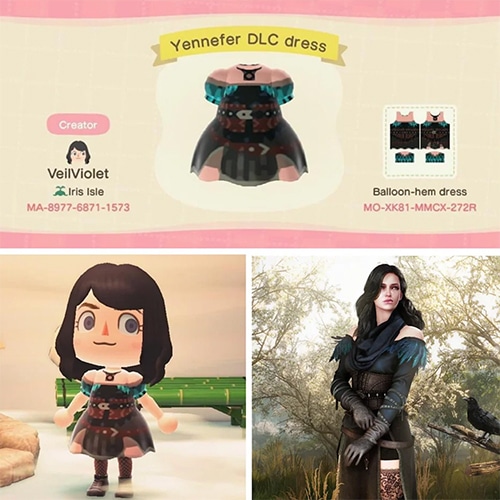 6. Beetlejuice Dress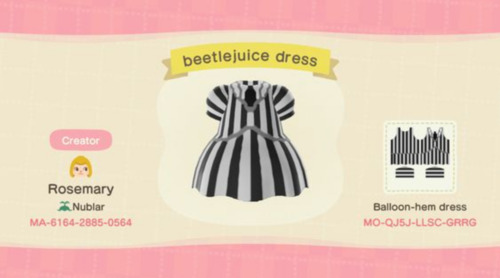 7. Rey Skywalker from Star Wars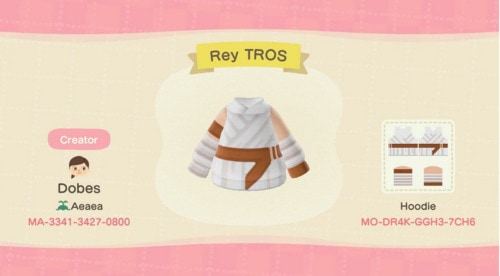 8. Star Wars's Obi-Wan Kenobi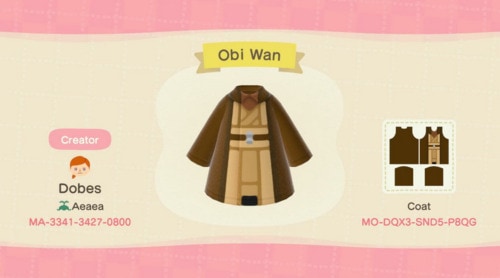 9. Sabrina from the Chilling Adventures of Sabrina
COAS Sabrina's red dress as a coat because I wanted the long sleeves. (Comes in 4 diff skin tones at the cuffs! ^^) from ACQR
10. Alice Dress from the American McGee game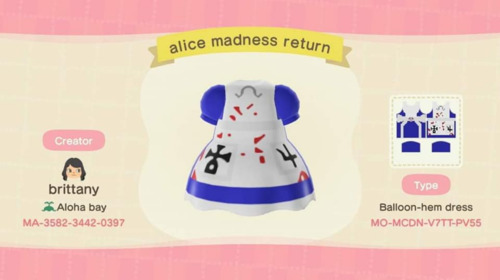 Halloween Outfits
1. Lucky Sweater for your favorite spooky villager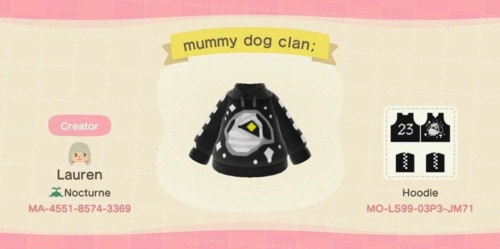 2. Fair Isle Knit Ghost Sweater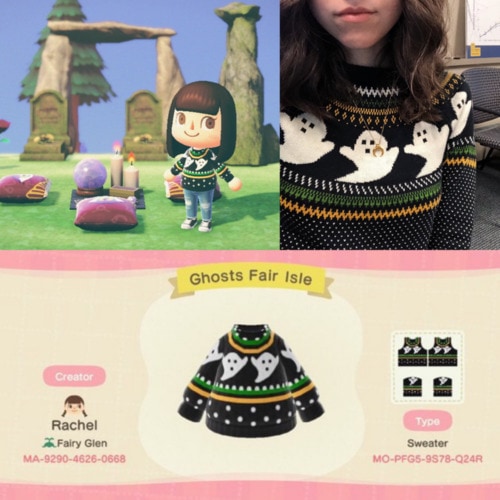 3. Jack Sweater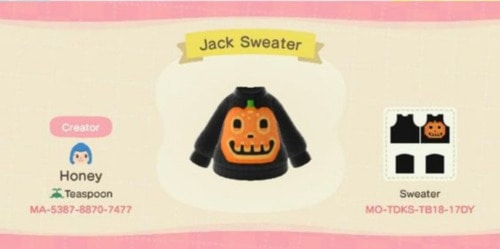 4. Skeleton Dress

5. Neon Skeleton Exposed Ribs Dress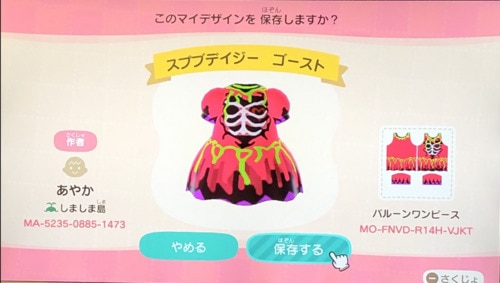 6. Pleather Harness Dress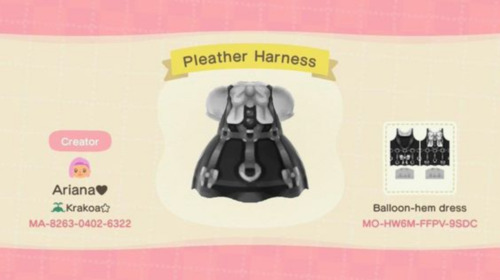 7. Skullita Dress
☆♡☆ #ACNHdesign pic.twitter.com/adz1ED0EOd

— 🦇🕸chelsea🕸🦇 (@witch_mote) May 18, 2020
8. Swamp Thing Sweater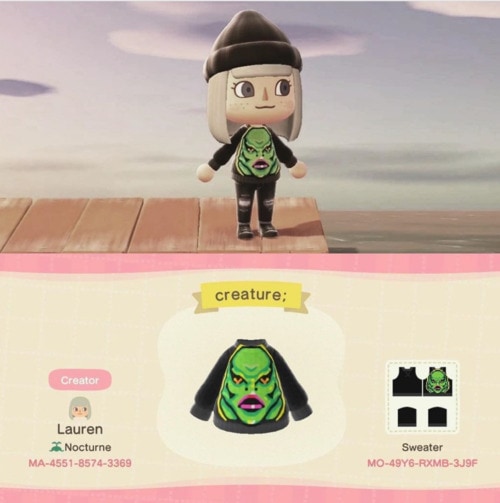 9. Spooky Dark Green Dress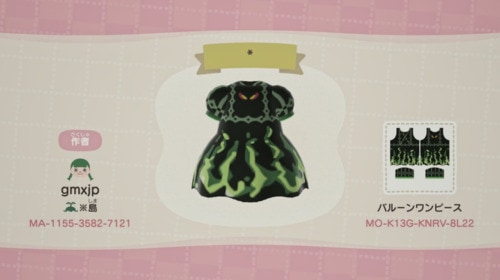 10. Preppy Black and White School Uniform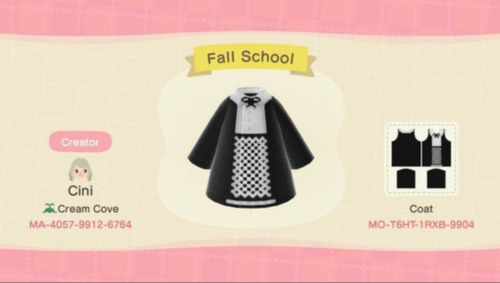 11. Release the Kraken Dress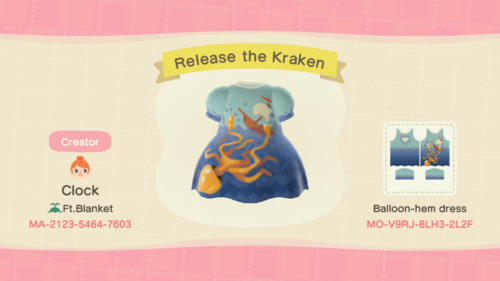 12. Cute Halloween Hoodie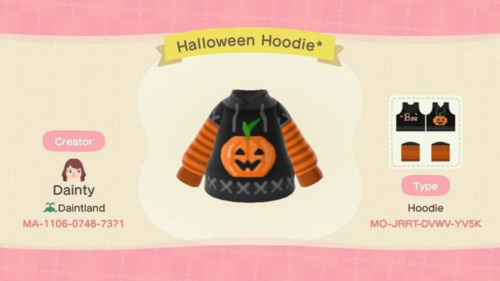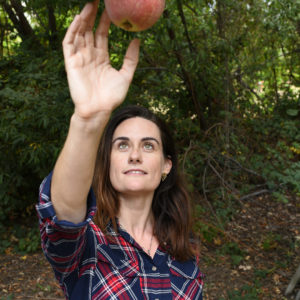 Latest posts by Rebecca Swanner
(see all)