Buckle up, because the "most dramatic season finale of The Bachelorette" aired last night, and Twitter is doing its thing. The drama actually delivered this time, so it ended up being more than just great background noise for our Candy Crush marathon. And now we have all these funny Bachelorette finale 2022 memes and tweets to read while we avoid our inbox!
ICYMI by having better things to do, Tuesday night's episode was part two (the final part, mercifully) of the season finale of The Bachelorette. We left off last week with our dual leads, Gabby Windey and Rachel Recchia, each with only one gentleman caller remaining – Erich and Tino, respectively.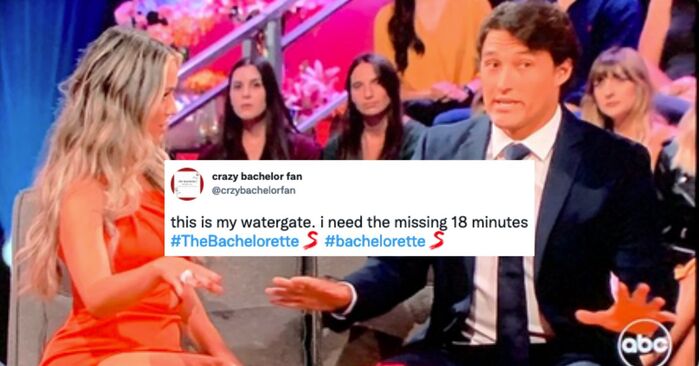 But even with only two dudes left, did ABC find a way to drag this thing out for another three hours? You betcha. We didn't need to do that pile of laundry anyway.
35 Bachelorette Finale 2022 Memes, Tweets, and Reactions
1. Okay but how great would it be if they actually hired a narrator?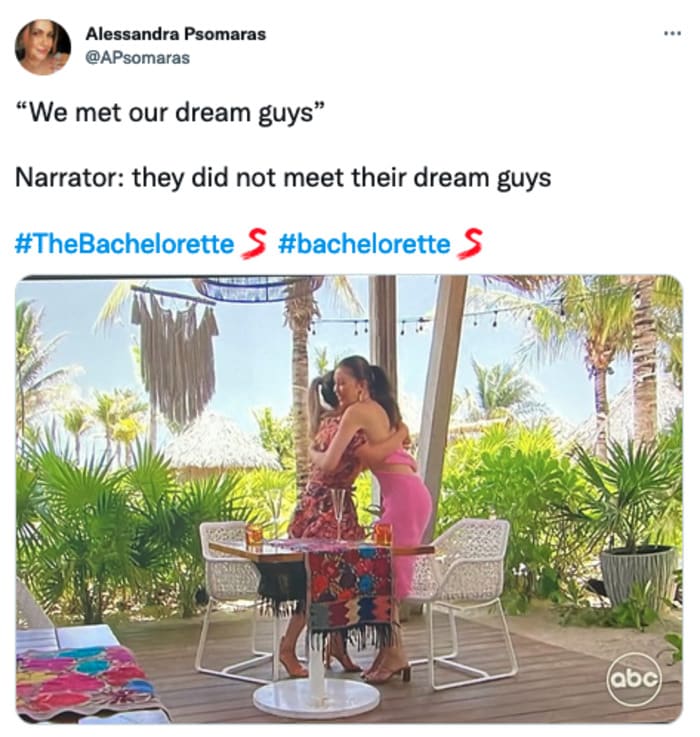 2. Bachelor Nation will not stop until singleness is cured forever.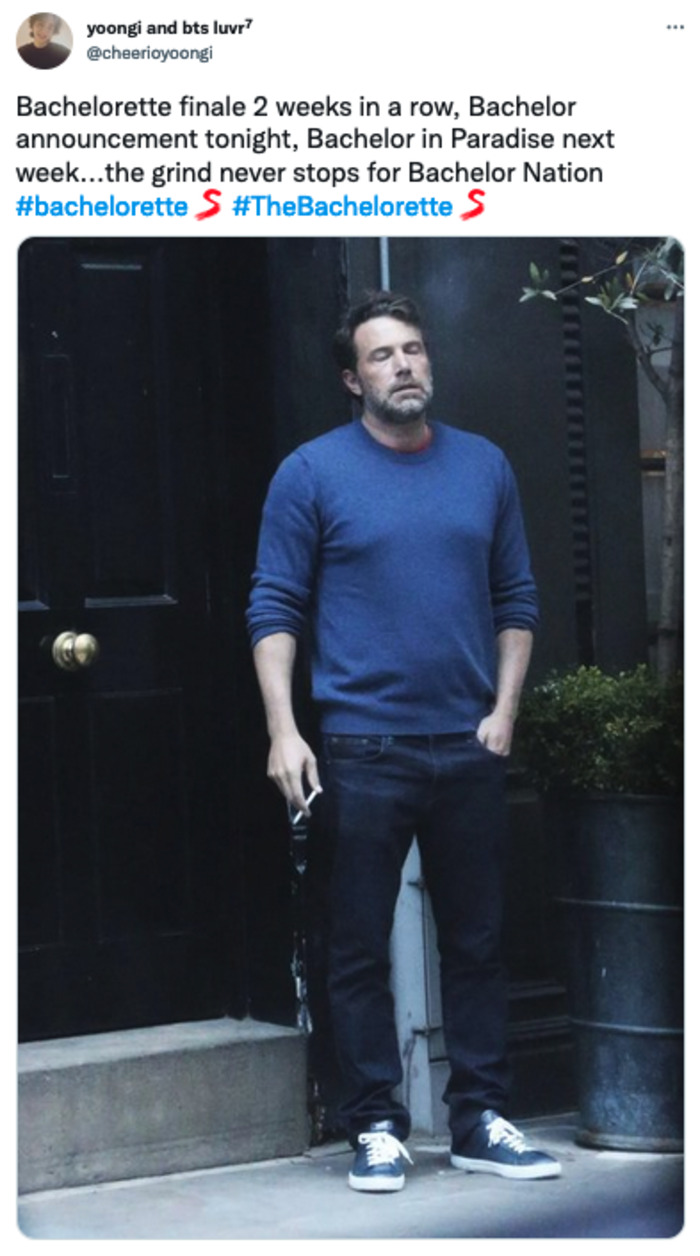 3. When it actually was the most dramatic finale ever.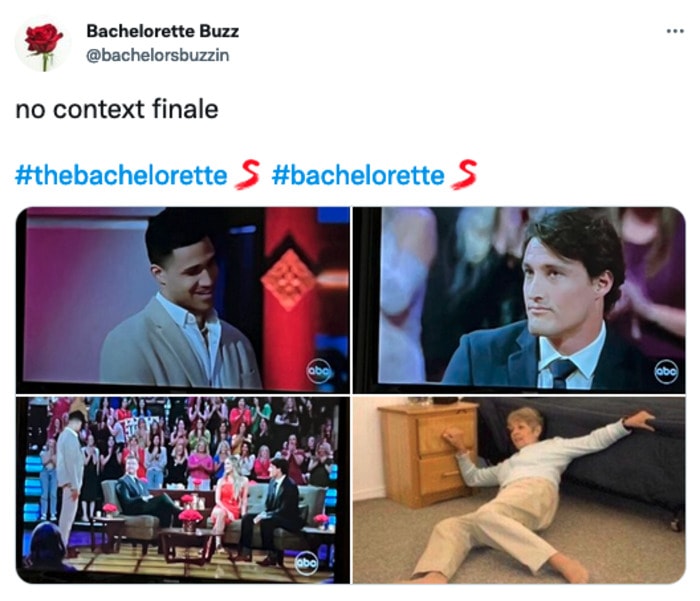 4. At least we know who's keeping score at mini golf tonight.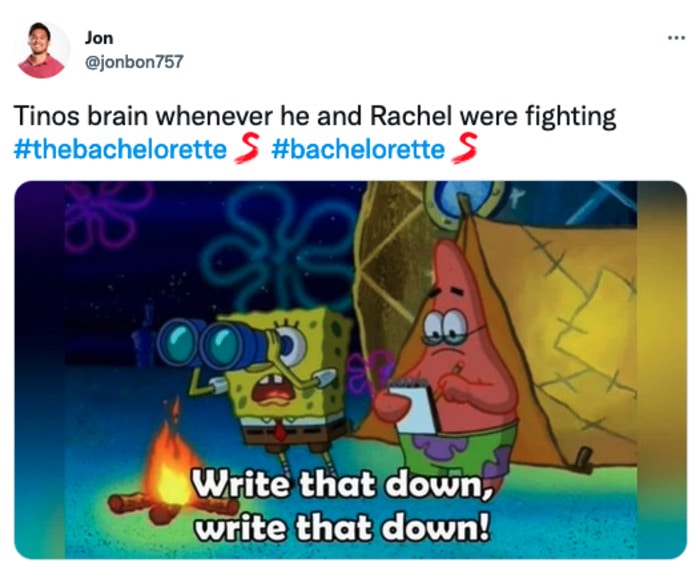 5. We signed up for drama and ABC Prime delivers.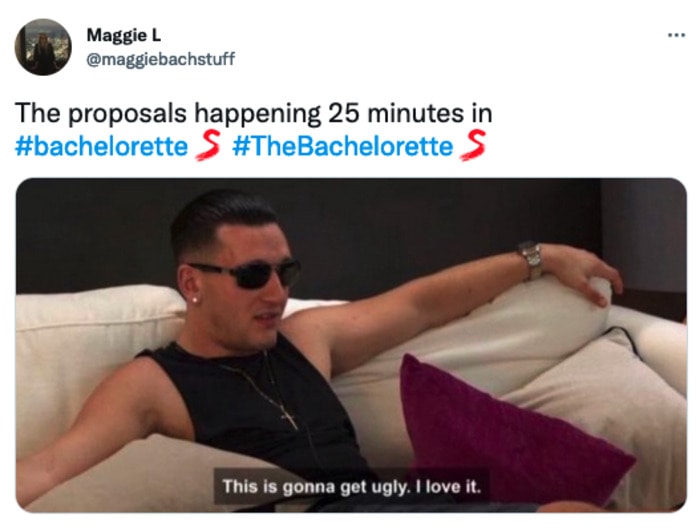 6. Campaign to bring back Shirtless Jacob.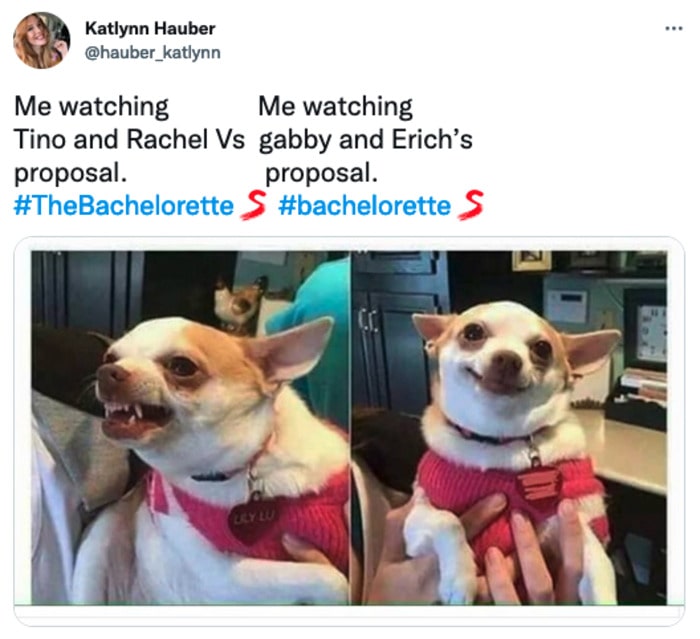 7. We're gonna need to crack open that second bottle of wine.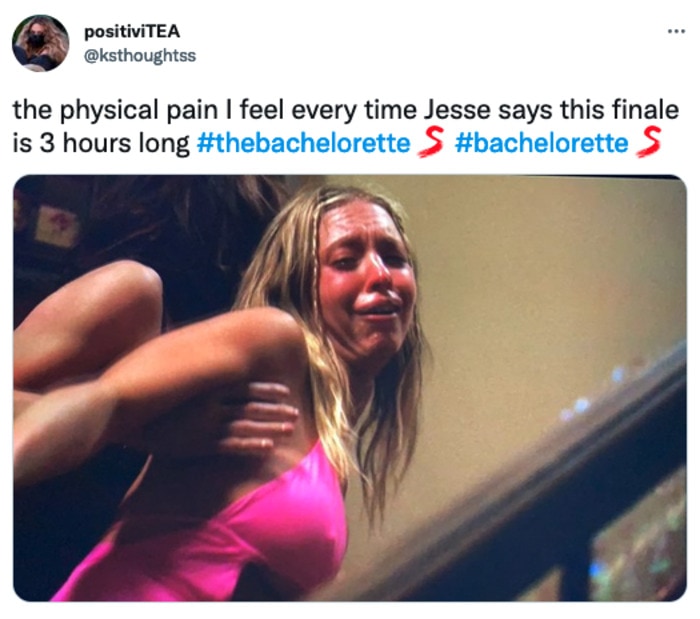 8. Or, ya know, a bigger glass.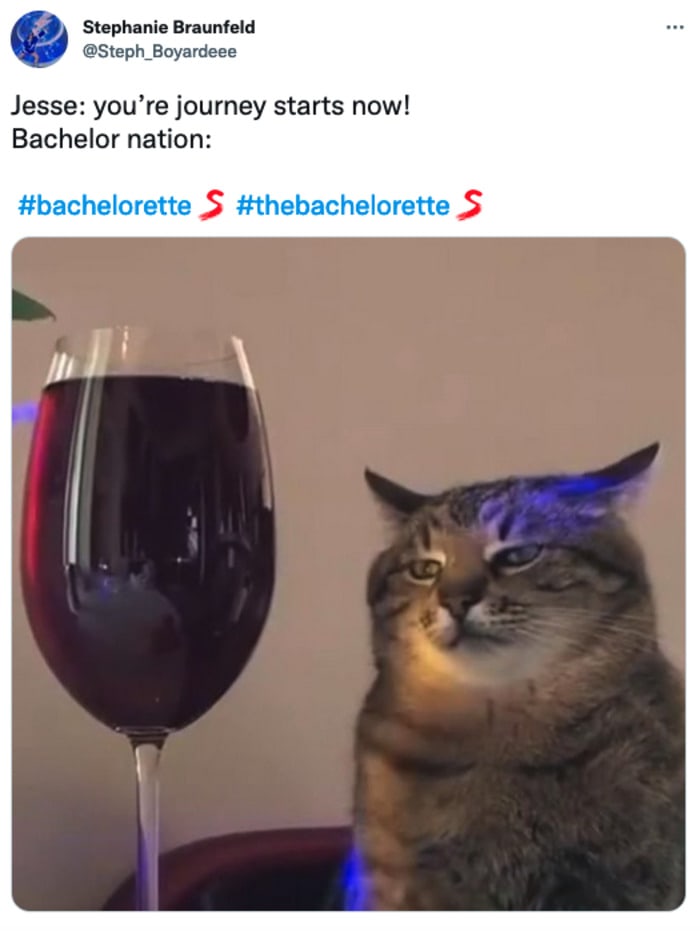 9. Jesse Palmer out here delivering on his campaign promises. We stan.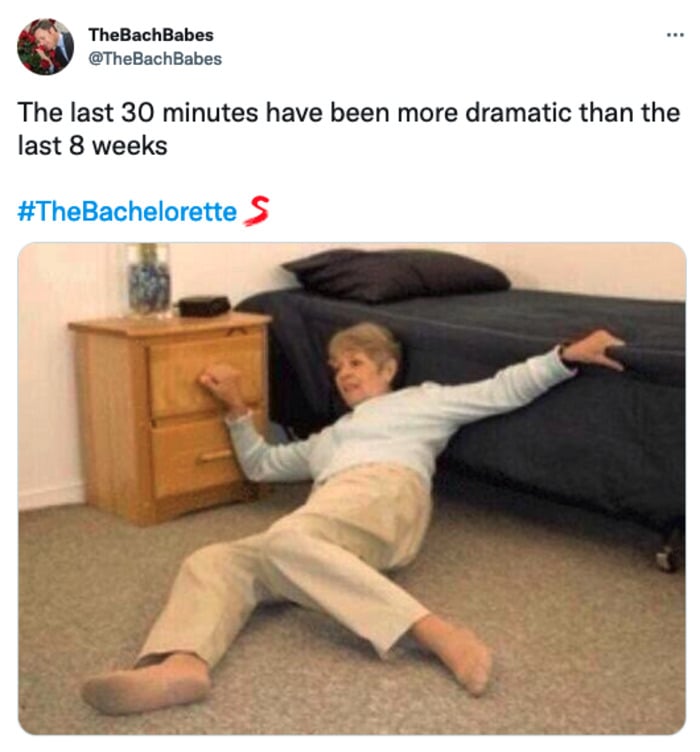 10. Bust out the margaritas!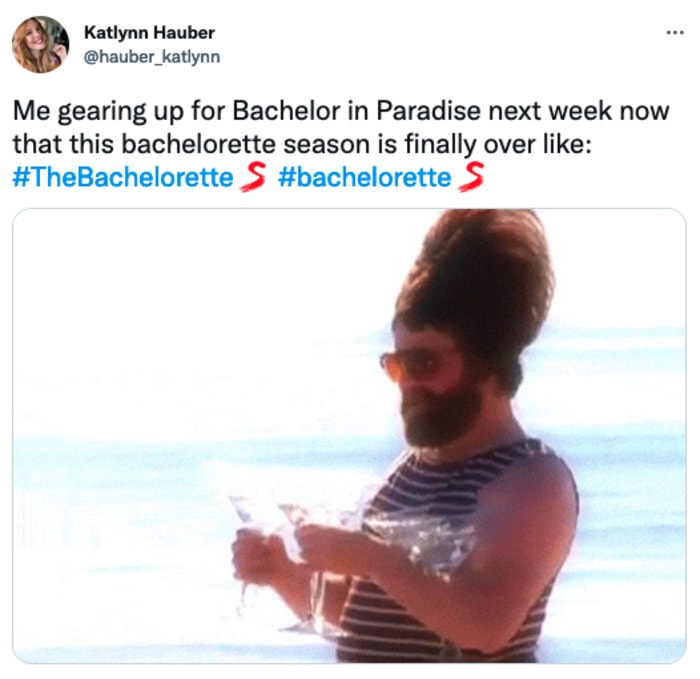 11. #NeverForget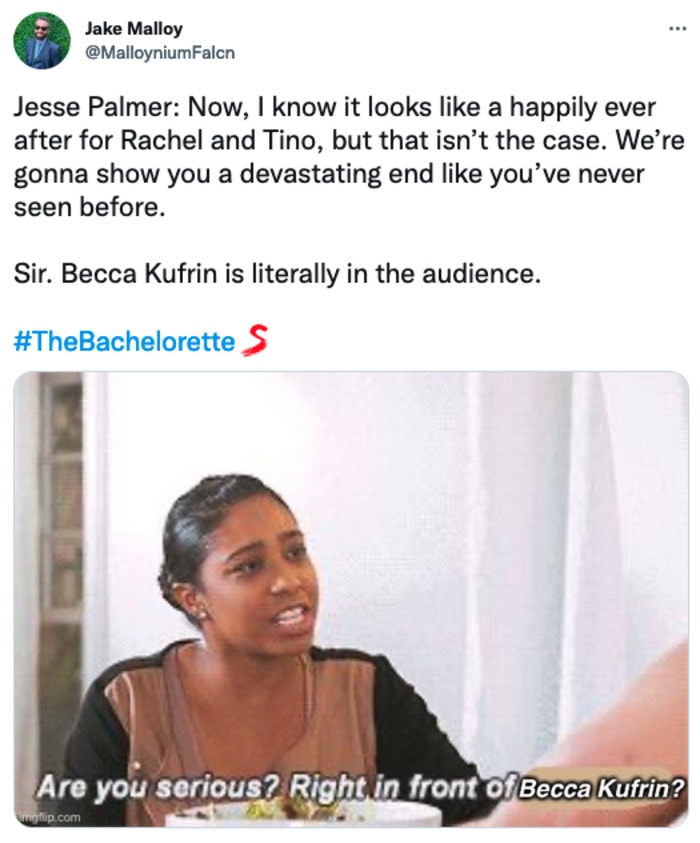 12. The real love story of this season is Rachel and Gabby's.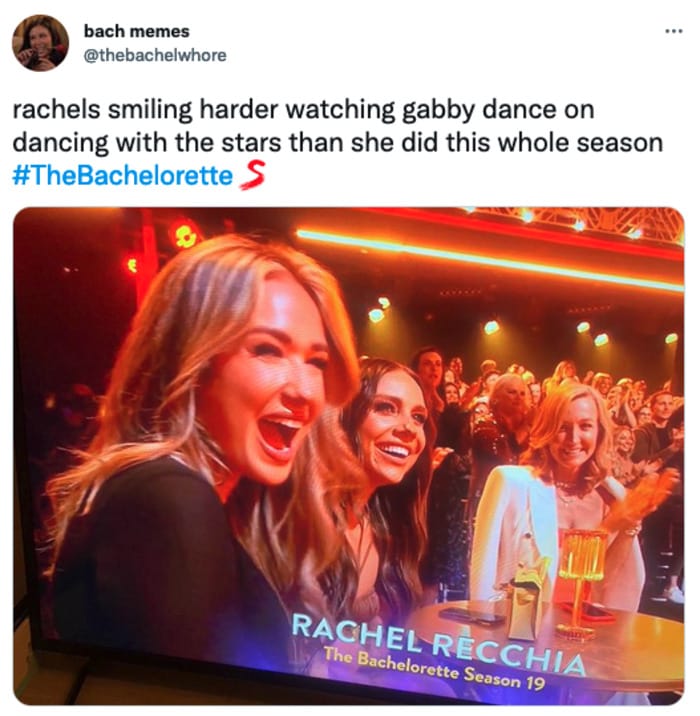 13. What a buzzkill.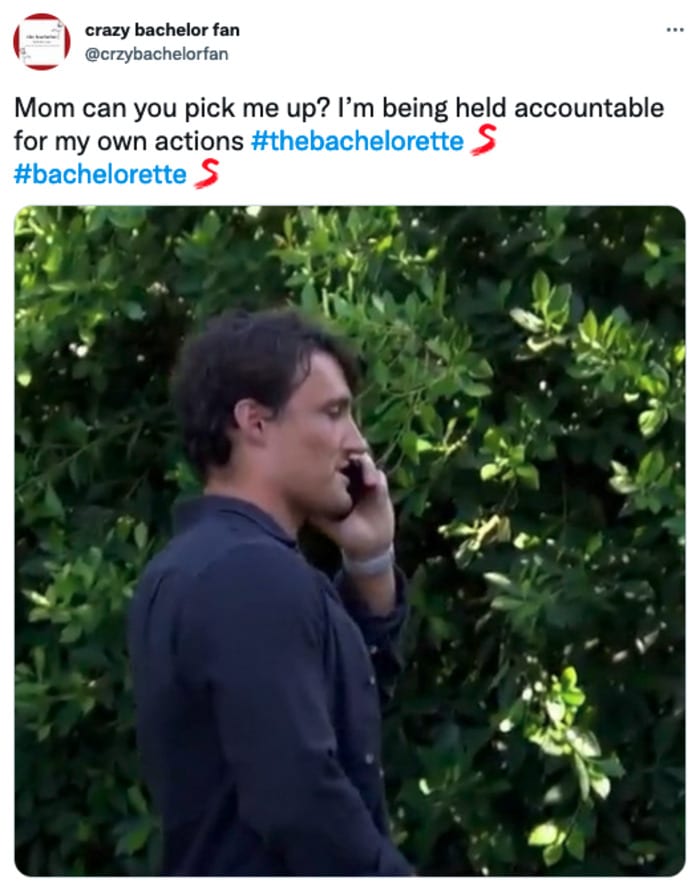 14. Wait a minute. When did the channel switch to Jerry Springer?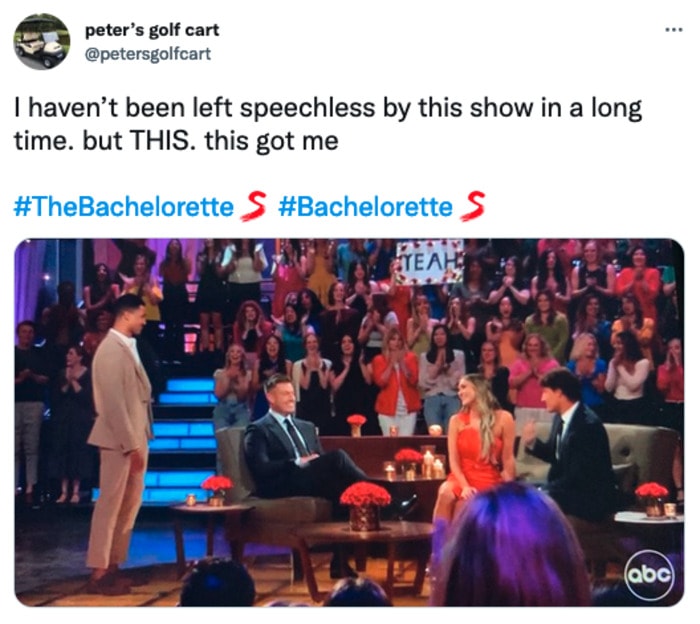 15. It's giving messy.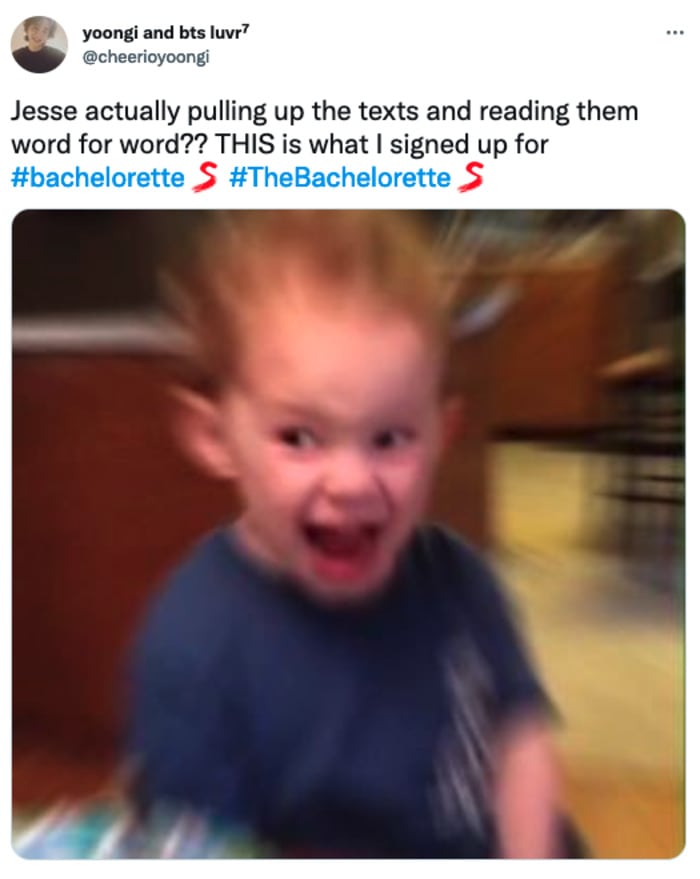 16. Can we borrow your golf pencil, Tino?
*Tino writing in his little journal after he leaves Rachel's*#bachelorette #thebachelorette pic.twitter.com/rfJaSUWYZt

— core-ee (@CoreyStockman) September 21, 2022
17. Pot, meet kettle.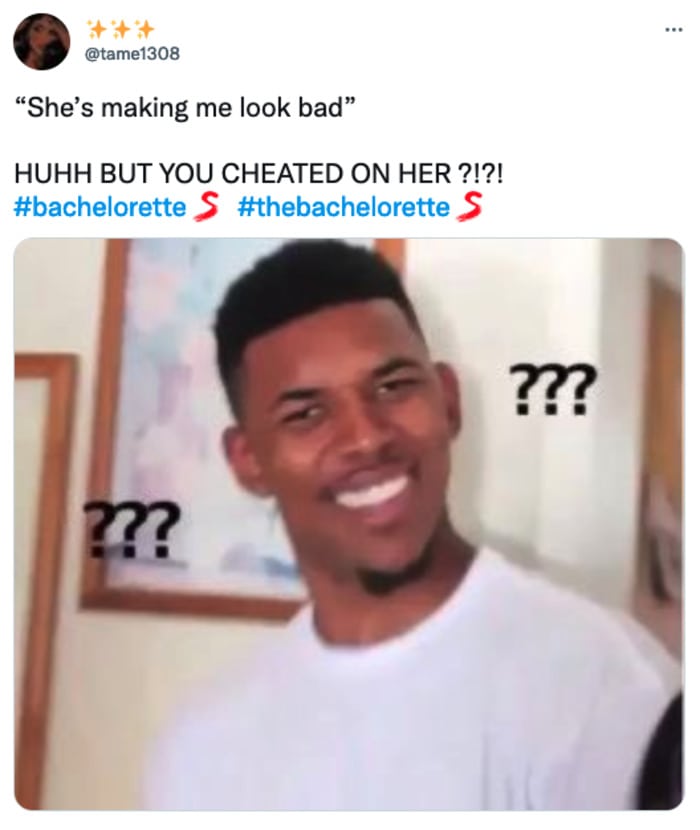 18. That's what happens when diamonds speak louder than actions. Shhh, diamonds. We're trying to sleep.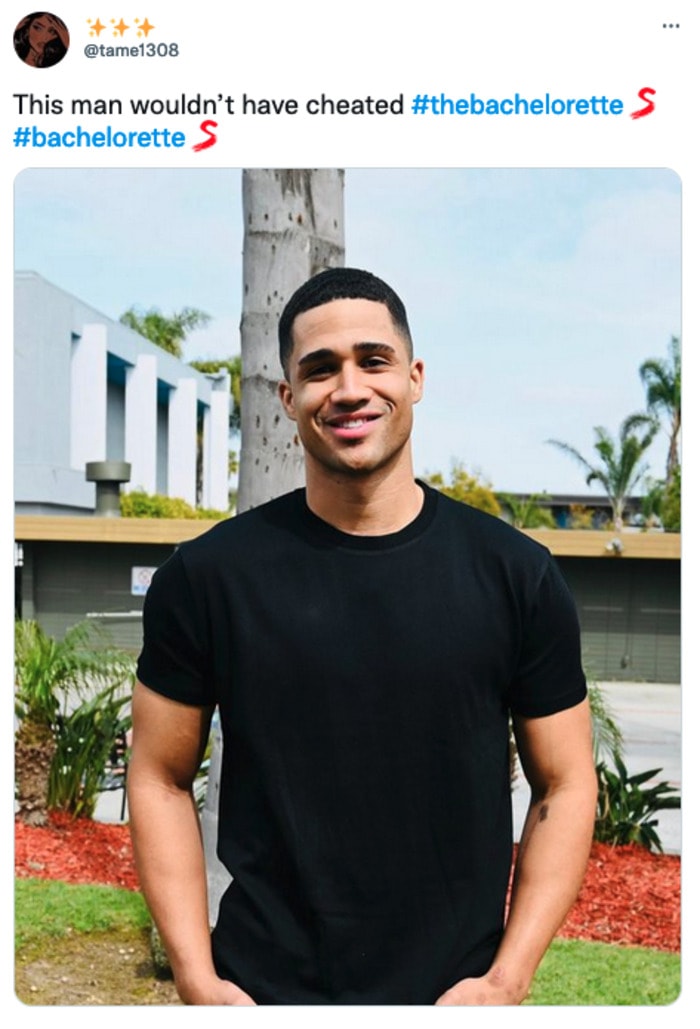 19. Air. The. Tapes!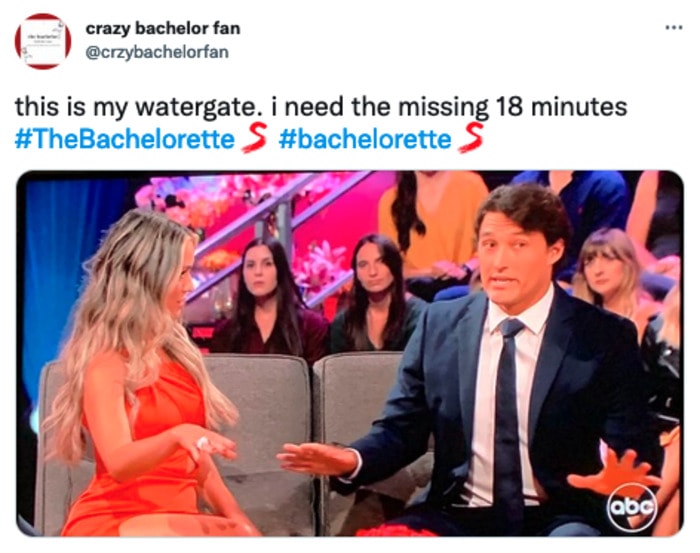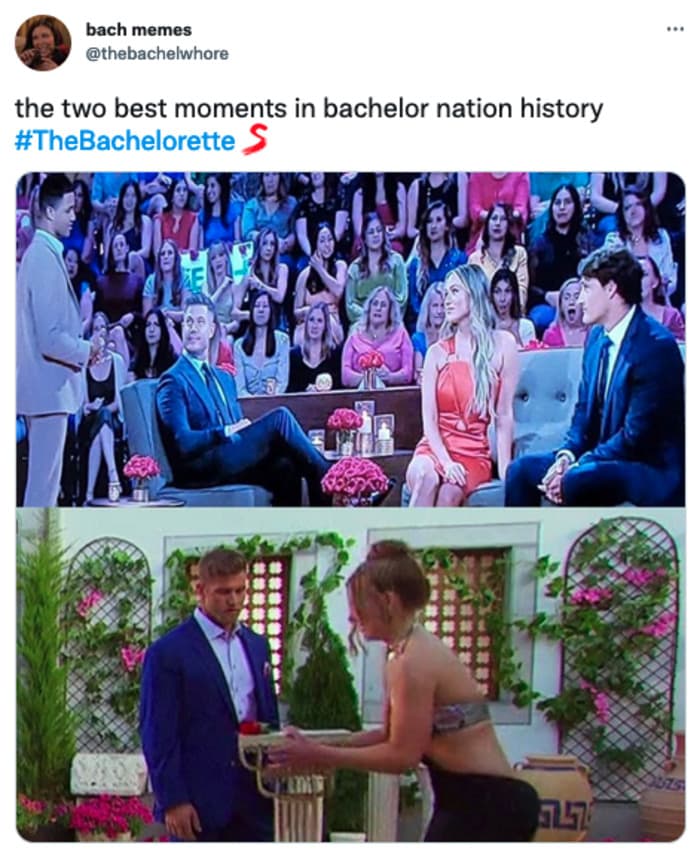 21. It ain't over 'til it's over.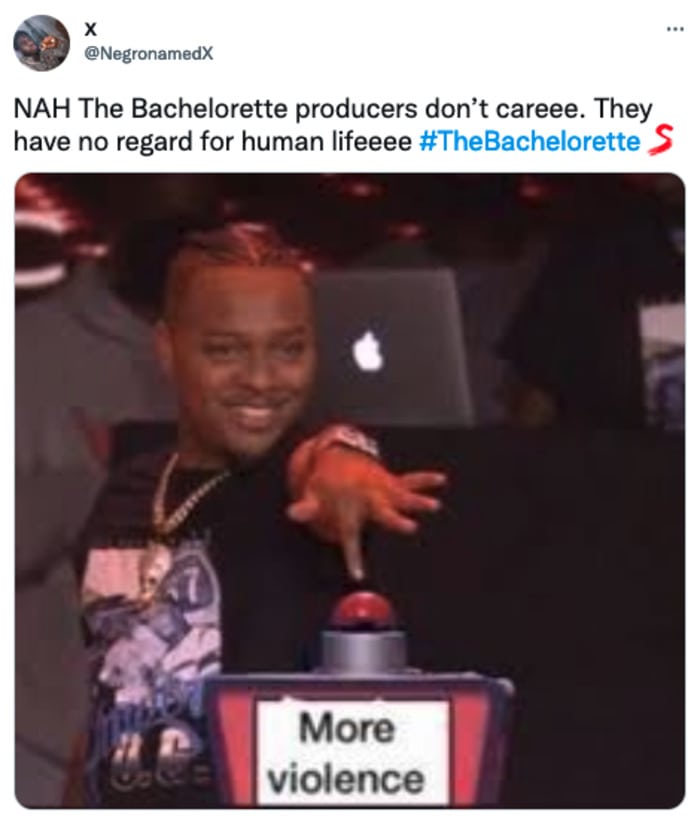 22. Ahh, you gotta love a happy ending.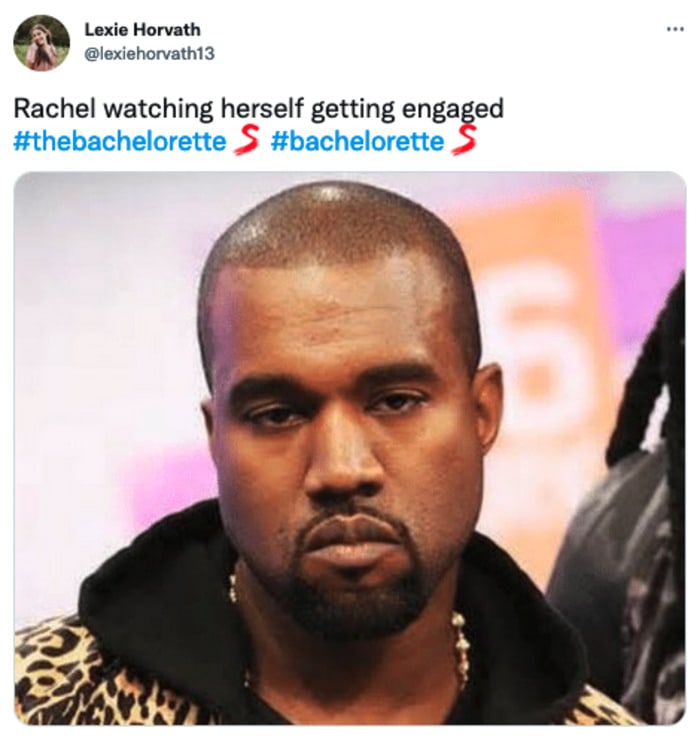 23. Remember Gabby?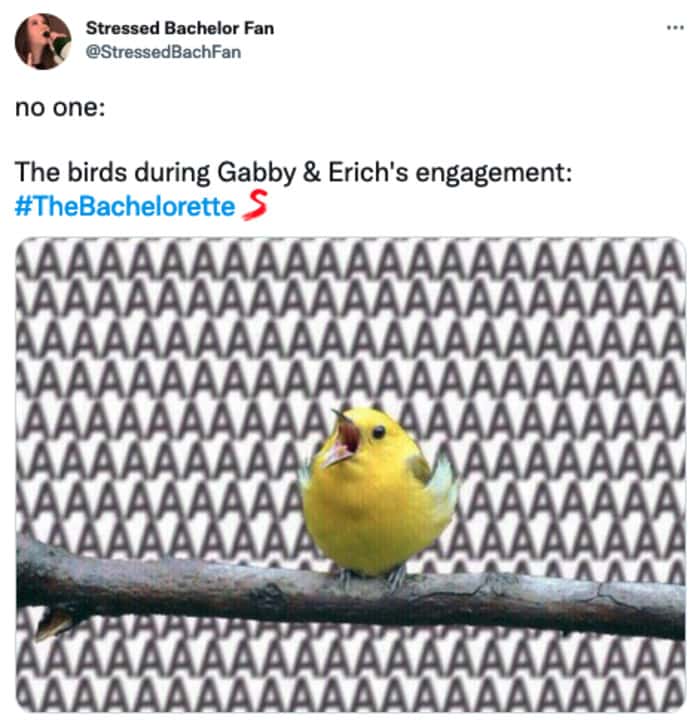 24. When the Candy Crush level is too hard.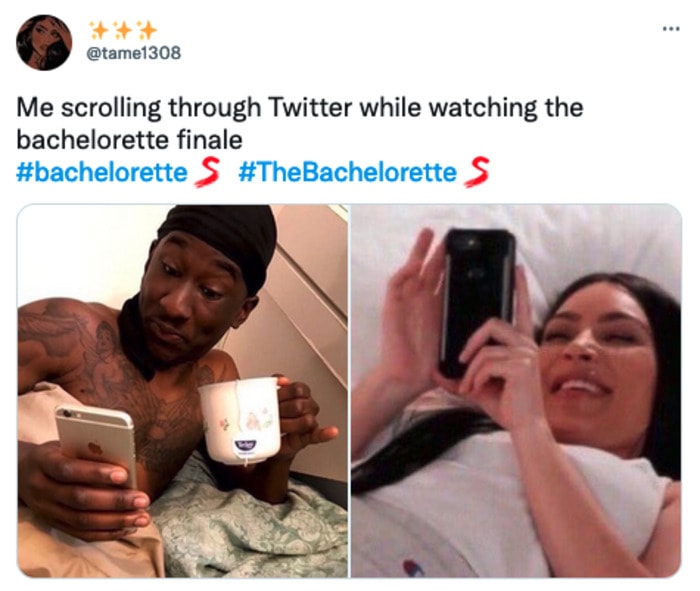 25. Your move, production. How are you planning to top this one?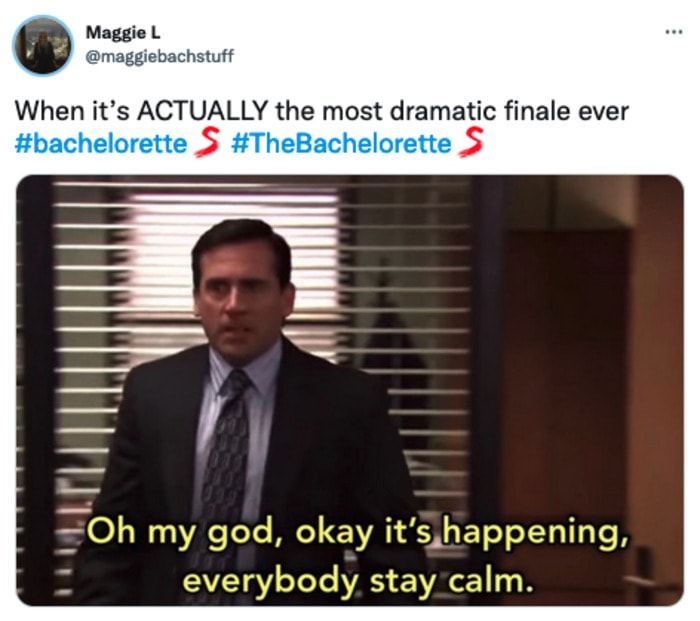 26. Grandpa John for Bachelor!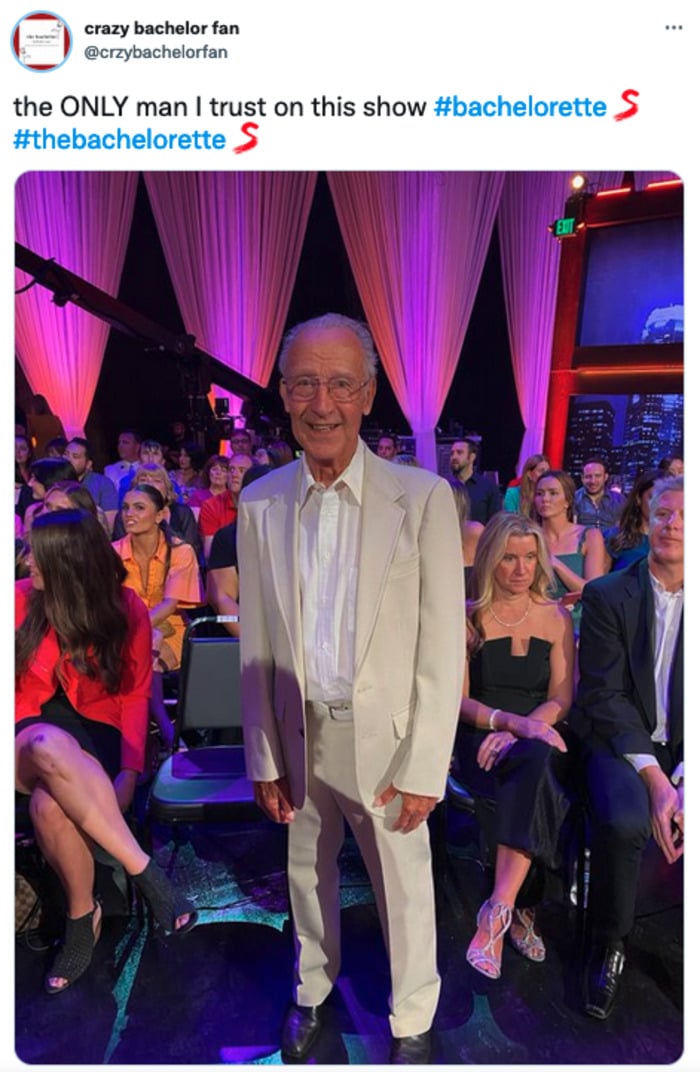 27. Waiting for the Gabby spin-off franchise.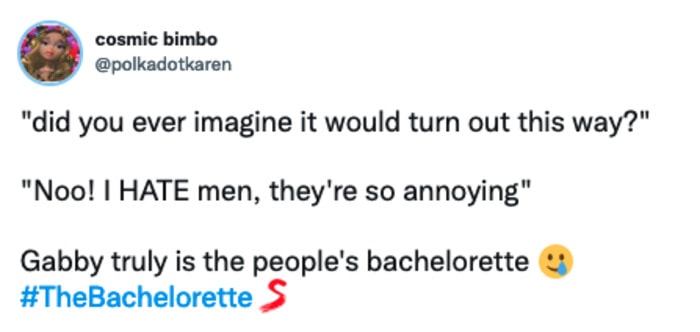 28. Expect the unexpected. Which, in Blake's case, is now expected.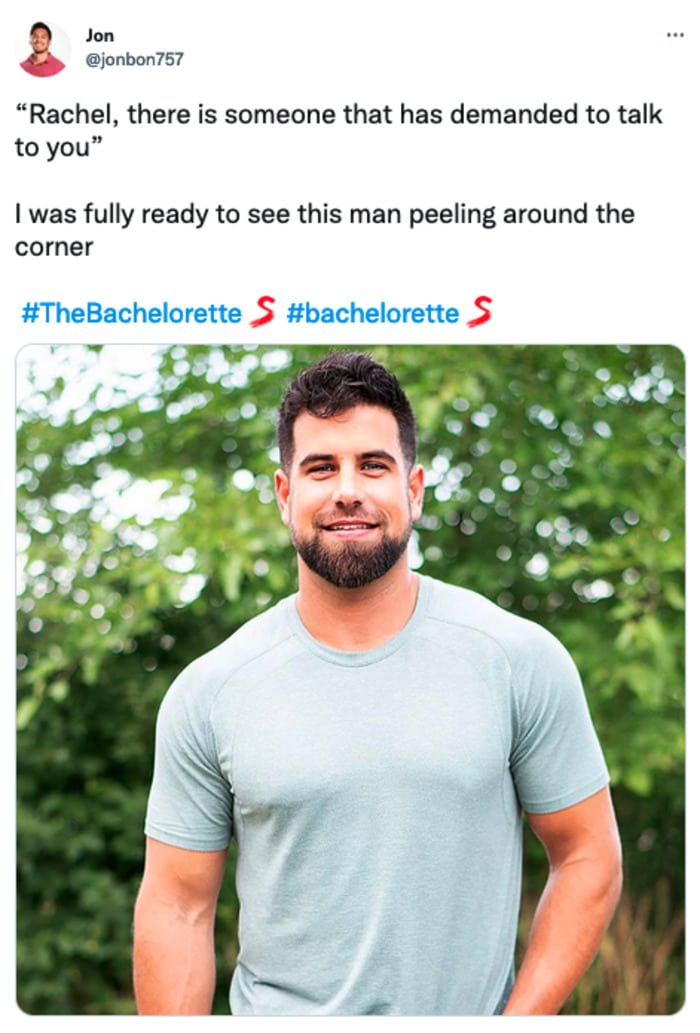 29. Nap? What nap?
Me when I'm asked to turn on my Zoom camera and I'm in my robe#TheBachelorette pic.twitter.com/nnJJxrBykd

— TheBachBabes (@TheBachBabes) September 21, 2022
30. What I wouldn't give…
I wish I was in their group chat#thebachelorette pic.twitter.com/ONP7VD0bed

— Erin M (@erinmurray16) September 21, 2022
31. Sorry, Neil, check back again next year.
Neil Lane seeing they cut out the footage of the guys picking the rings with him #thebachelorette #bachelorette pic.twitter.com/IosItIGrAX

— Alessandra Psomaras (@APsomaras) September 21, 2022
32. Can't stop, won't stop.
bachelor nation after sitting through this unnecessarily long finale#thebachelorette pic.twitter.com/KohUljwNZh

— bach memes (@thebachelwhore) September 21, 2022
33. Live footage of us watching this finale.
If a man ever brought a notebook to our first conversation after I caught him cheating I would rip every single page out😘#TheBachelorette #TheBachelorettes pic.twitter.com/0YqLVfcTwu

— lmao (@Okand82575720) September 21, 2022
34. Gabby, your maturity is showing.
Two emotionally mature people willingly to work through their issues while being respectful of one another #TheBachelorette #bachelorette pic.twitter.com/y4eYvuqQFY

— Alessandra Psomaras (@APsomaras) September 21, 2022
35. Aaaand we ended with another mediocre Bachelor announcement. Enjoy your week off, Bachelor nation.
So Zach is really the Bachelor when our lactose intolerant King Ethan was RIGHT THERE?! #ATFR #thebachelorette   #bachelorette @ethankang1_ pic.twitter.com/J1spKjcfsQ

— Steph R. 🌻 (@stephdizzle11) September 21, 2022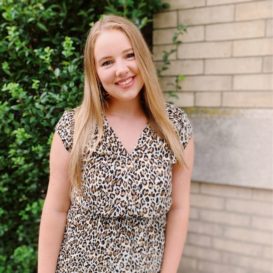 Latest posts by Laura Davis
(see all)