Summertime is almost here, which means it's time to start sipping Piña Coladas by the beach, or in front of your beach Zoom background. And what better way to celebrate by pouring some of Baileys new Colada flavor into your coffee?
No? Ok, perhaps this version is better just over ice. Or in a milkshake.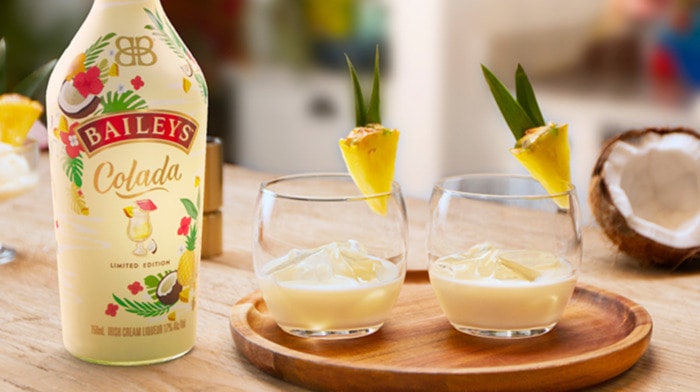 When it come to flavor, imagine a light summer breeze, the sun shining down on you, a cold drink in your hand, and sand everywhere. Or pineapple and coconut and cream. We just always put sand in ours to give it that extra beachy feel.
A Pina Colada is usually made with rum, coconut cream, and pineapple juice. Baileys basically puts all that in a blender so you don't have to go and find the counter space for yet another kitchen appliance.
This limited edition flavor is available across the U.S. Check here to see if it's available near you. If not, we'll try to ship it by pony express. Just watch out for that 17% ABV, or you'll be dancing on top of the Tiki bar before you realize it.

Baileys Colada Recipes
You can serve this drink over ice and and serve it with a pineapple for a cute garnish. However, they created some fun recipes if you want to get creative.
3½ oz. Baileys Colada
2 cups frozen pineapple
Finely chopped coconut
Ice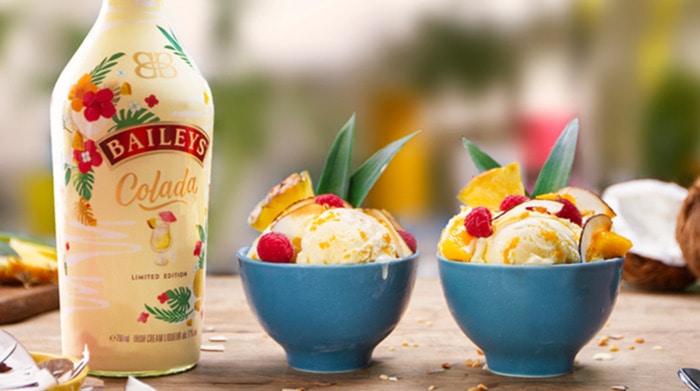 Vanilla ice cream
1.7 oz of Baileys Colada
Pineapple, raspberry, and coconut (for garnish)
3. Pina Colada Cupcake
Make our Piña Colada cupcake recipe and add a splash of this in place of the rum extract when making the coconut cream frosting.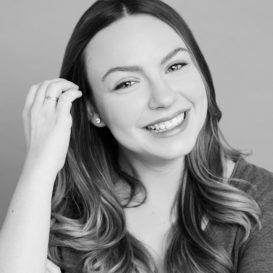 Latest posts by Katie Schindelheim
(see all)