The Grammy Awards — known also as music's biggest night — and one of the few times of the year where we wonder if we should have Paramount Plus. Everyone who is everyone in the industry is there tonight, from Beyoncé and Harry Syles to Lizzo and J.Lo.
And so is J.Lo's husband Ben Affleck… who looked so miserable during Stevie Wonder's performance of "Higher Ground," that now there's a whole new Ben Affleck meme.
Here are some of the best memes and tweets we've found… stay tuned, we imagine there's more to come.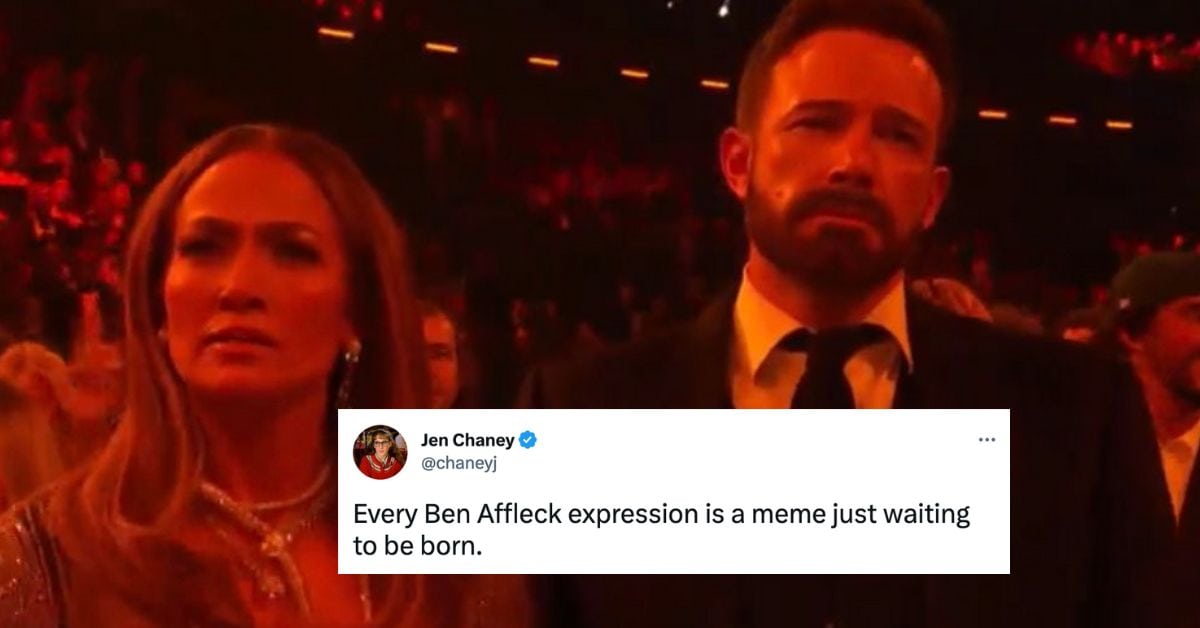 The Best Memes of Ben Affleck at the 2023 Grammys
1. Ben, would you like to play poker with us?
Ben Affleck would rather be anywhere else than front row at the #Grammys2023 watching Stevie Wonder crush Higher Ground pic.twitter.com/82GwqZneNW

— Matt Wilstein (@mattwilstein) February 6, 2023
2. Oh, we get to have a team happy hour on Zoom this week? How delightful.
Ben Affleck at the Grammys is me any time I have to be on a zoom call. pic.twitter.com/V2eZZ14qos

— jennifer (@themissjenn) February 6, 2023
3. Works like a charm every time.

4. Already done.

5. Someone send Chris Pine to help him.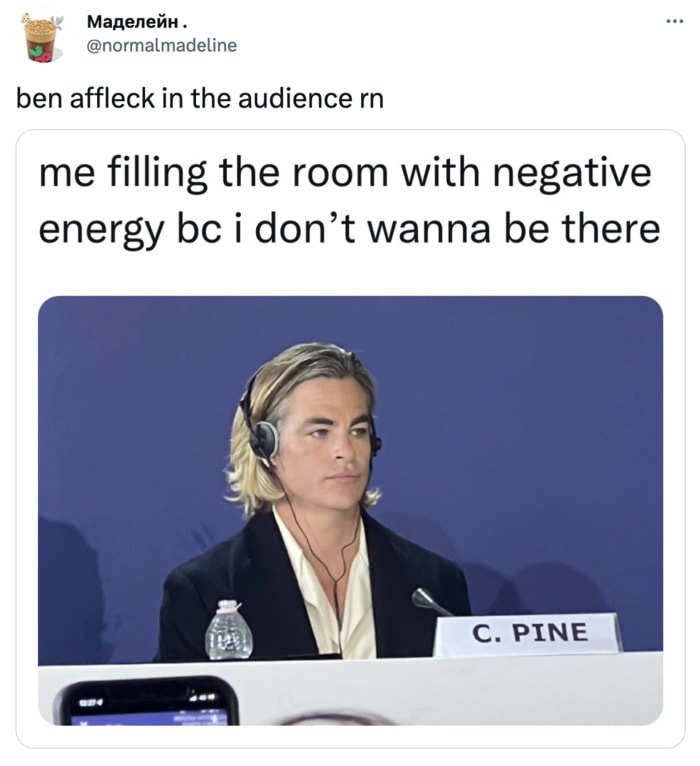 6. Honestly, this dog looks happier.
Every time the camera pans to Ben Affleck #Grammys pic.twitter.com/3jeiQS3woq

— wine mom yor forger🍷 (@autumnvelvets) February 6, 2023
7. Ben's just doing doing what Ben does best.
ben affleck at the #GRAMMYs pic.twitter.com/wzLQtDqlCB

— raz (@arehzed) February 6, 2023
8. Might we suggest a Dunkin delivery?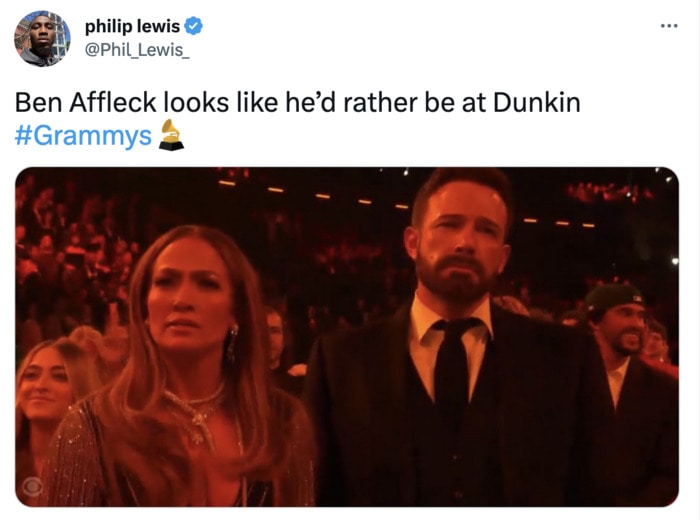 9. Dunkin is on it.
we will be there for him in the morning, that's for sure🫶

— Dunkin' (@dunkindonuts) February 6, 2023
10. Just remember…
however bad of a day you're having, I promise you're not as miserable as Ben Affleck at the Grammys right now pic.twitter.com/OQxA54H9P1

— Spencer Althouse (@SpencerAlthouse) February 6, 2023
11. Meme-ception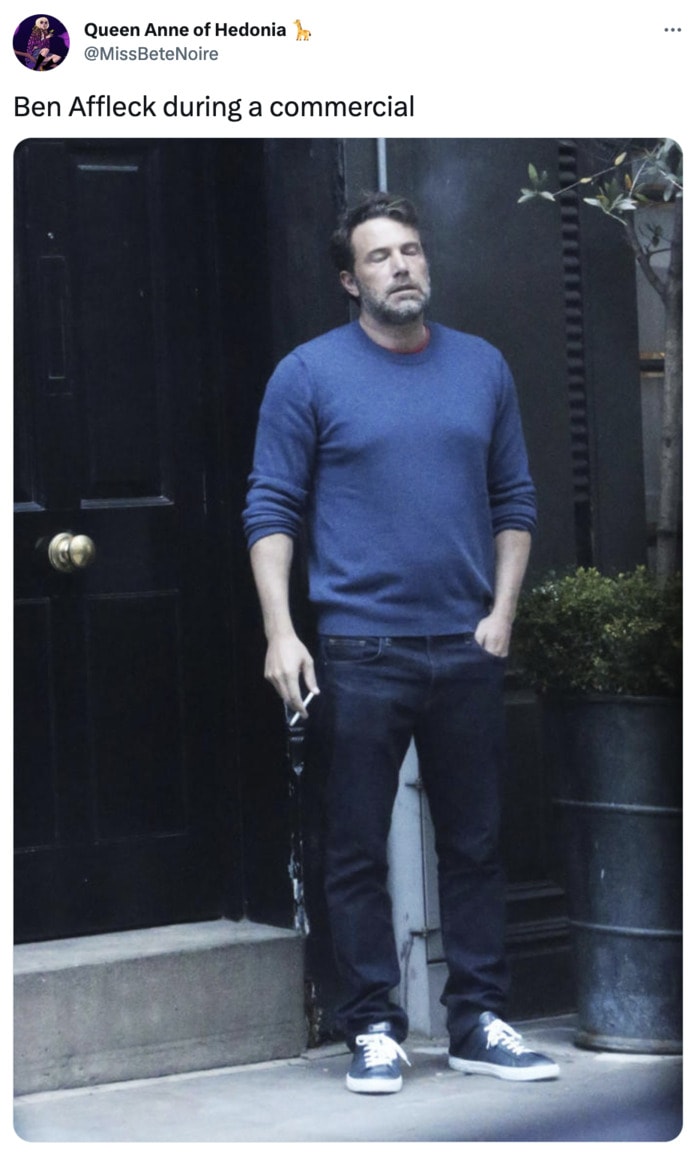 12. No, this seems to be a whole new one.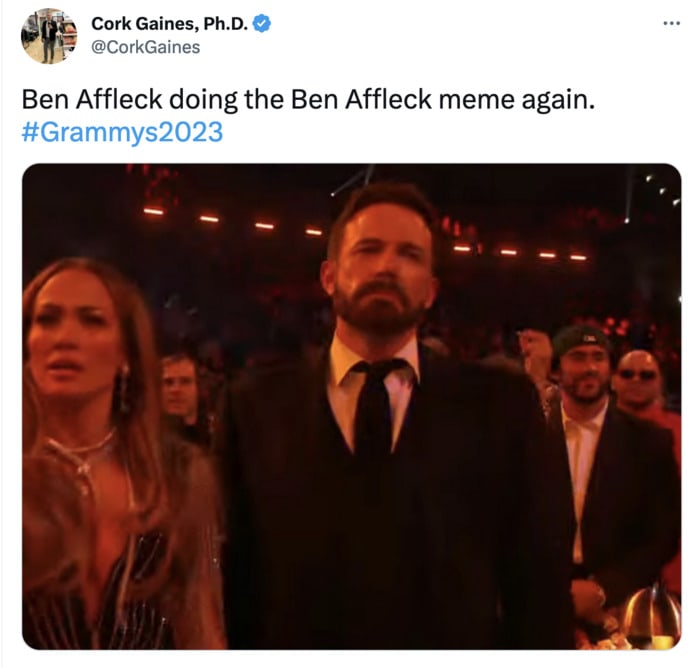 13. And that's why we wear a watch. Also known as our phone.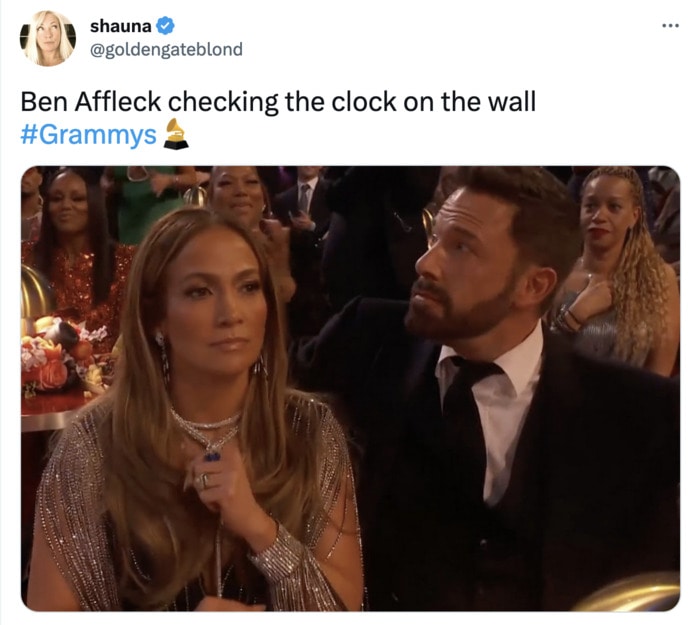 14. Again? But we went out last year!
ben affleck every time jlo tells him they need to go out #Grammys pic.twitter.com/xi89ucWPw8

— MMBF (@MariaMBrittof) February 6, 2023
15. The shirt wanted to taste it.

16. Anyone seen Flogging Molly?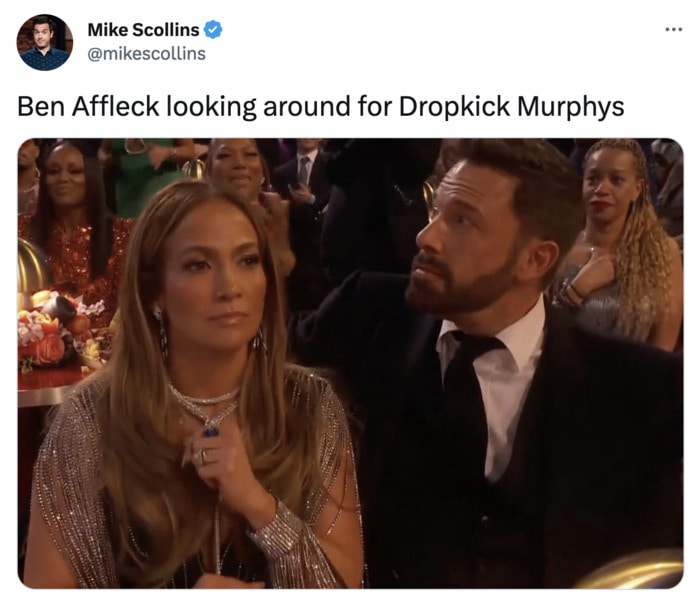 17. Hal? Hal, you ok?
they forgot to update ben affleck's software before tonight pic.twitter.com/GO3c7Mz04h

— some bitch in sweatpants (@mrsstuckey2) February 6, 2023
18. Did no one bring a charger?
Ben Affleck is every introvert everywhere. You can see his batteries draining in real time. Man is already at 23% 🪫 #GRAMMYs #SaveBen pic.twitter.com/Yv5zmzbPhr

— Dr. Kinda Decent Human (@amsi81) February 6, 2023
19. This calls for an emergency trip to Bay Cities tomorrow.
Ben Affleck looks like he's thinking about the best sandwich he ever ate in his life and then remembering that place closed down. pic.twitter.com/BUC9trJUEb

— Mike Beauvais (@MikeBeauvais) February 6, 2023
20. Do we sense an early Emmy nomination?
Whoever keeps cutting to Ben Affleck as he gets more and more exasperated, thank you

— Elamin Abdelmahmoud (@elamin88) February 6, 2023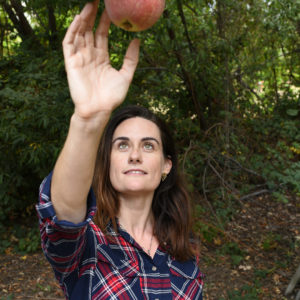 Latest posts by Rebecca Swanner
(see all)