We know guys all think bigger is better. But, if your partner is packing a penis so big it makes a roll in the hay something you avoid, then these sex tips will come in handy.
How do I know this? My last boyfriend's dick was so painful I literally had to schedule workouts around my sex life. I'm not trying to show up to my HIIT class screaming "oh, f**k! My vagina!" during a squat.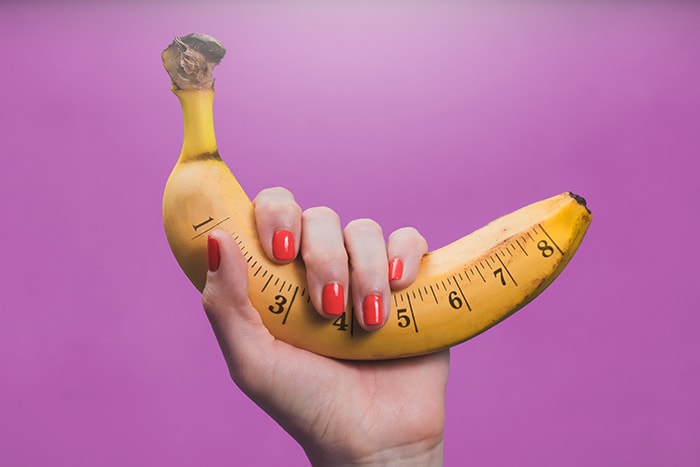 How Big is a Big Penis?
According to science, the average erect penis is 5.61-inches long, and the average circumference (or girth) is 3.66 inches. This means anything over those average penis sizes is considered above average, or "big."
The largest penis is reportedly Roberto Esquivel Cabrera's, who's packing a reportedly 19″ long shlong. Jonah Falcon — whose member is 13.5″ long — thinks he's lying, but either way, if your partner is closer to the Falcon side of the big penis spectrum, then all the usual sex positions probably aren't going to be much fun.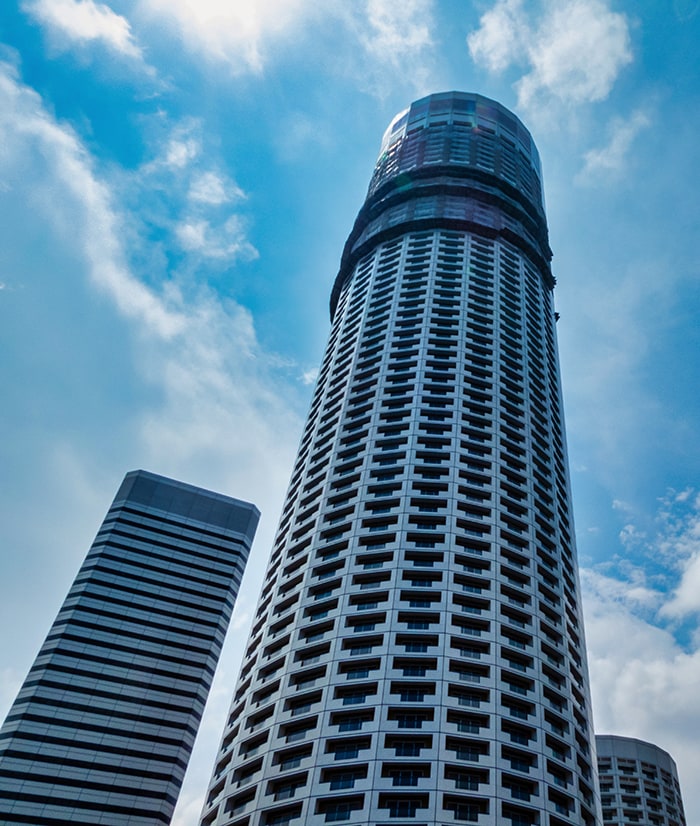 Does Size Really Matter?
While size might be important for some, it's a huge misconception that a bigger penis is preferred, or that size matters at all.
"Less than 10% of people with vaginas say that their most reliable route to orgasm involves penetration," says Licensed Marriage and Family Therapist and Sexologist Nicoletta von Heidegger.
"There also seems to be a misconception that if you have a big penis it means you are better at sex or a more desirable partner, which is not necessarily true. There are many other qualities that make someone a good lover and partner."
Many men with large penises also find it to be a pain. "Finding a partner with compatible parts is harder than you'd think," says my old friend-with-benefits buddy, who wants to remain anonymous but is currently in my phone as "Horse C**k." "You pretty much have to angle yourself correctly in every position. And there are some positions that just don't work. Sometimes doggy style is out all together."
HC continues, "You get in your head about trying not to hurt your partner and that can get in the way of achieving orgasm. It's hard to come when you're thinking too much."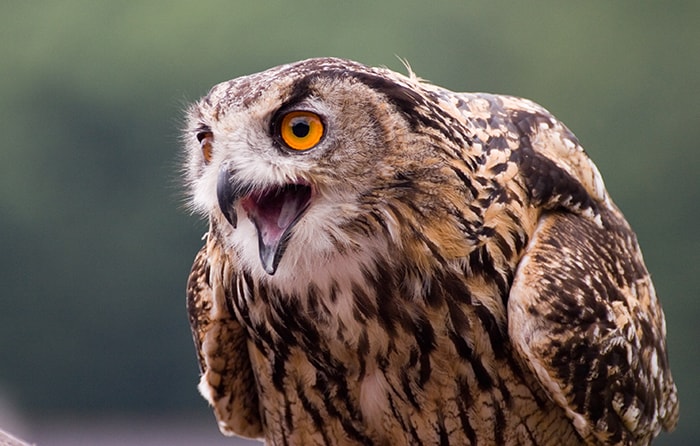 Sex Positions and Tips to Try If Your Partner Has a Big Penis
Oral Sex

1. Use Your Hands
During oral sex, von Heidegger suggests "using your hands and other parts of your body." This will take some of the pressure off your jaw muscles. This might sound weird, but I like to think of a great hand job like you're making acorn mush, like so:
Stack two hands on top of each other around the penis.
Move one hand counterclockwise and the other clockwise and massage the penis like you're making some acorn mush or using a giant pepper mill.
Make sure you don't squeeze too hard. You're not blending a smoothie.
2. Massage
Have your partner give your jaw a pre- and post-blow job massage. You wouldn't just go into battle without doing some high knees first, would you? You can also try a little warm compress before and after, if your partner's giant penis is practically giving you TMJ.
3. Lie Back

"Lay back with your head off the bed so your mouth can open more naturally instead of hyper-extending or forcing it open wider," suggests von Heidegger. Just make sure this position doesn't cause you to fall off the bed completely.
Vaginal Sex
1. Get on Top
If you're finding penis length is the issue, von Heidegger suggests finding the most comfortable position that allows you to be in control. This often means you'll be on top. "For length issues, try having the receiving partner on top, so that the person receiving can be in control of how deeply the penetration goes." The good news is this should be more comfortable for you. The bad news, is you can't just lie there.
2. Receiver on Bottom
"Receiver on bottom with legs closer together" also works for the same reasons: you'll be able to control how deep the penis goes. Check out our list of missionary positions for more ideas.
2. Spooning
"Spooning, with the receiver controlling the depth and frequency of the thrusting motions (pressing backwards)" is a great position if you want more shallow thrusting.
Anal Sex Tips

All of the above tips will also work. And, like with vaginal sex, relaxation, going super slowly, and proper lubrication are essential to more pleasurable sex. Von Heidegger also suggests checking out this book for expert tips or her video.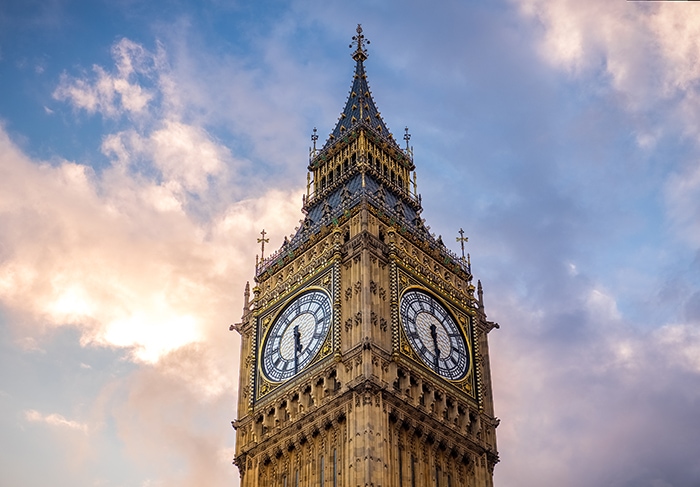 Just the Tip: 6 More Ideas for Better Sex:
1. Visit the Doctor
If you're experiencing painful sex, von Heidegger suggests visiting the OBGYN or a proctologist who specializes in pelvic pain. "You want to rule out anything going on physically. Sex should not be painful unless that's your kink," she explains.
2. Be Aroused
This might sound obvious, but let's be real: how often are we all having "maintenance sex"? Or, the worst sex of all: "fine, whatever. Just hurry up I have to wake up early." Being turned on will help your body be more receptive to any sized penis, because you'll be wetter and less tense. Whatever you need to do to get in the mood, do it.
Ways to arouse yourself if you need a little extra boost:
Watching porn
Talking dirty
Massage
Oral sex (giving or receiving)
Using toys
Masturbating
Looking at any YouTube video of a man apologizing
3. Use Plenty of Lubrication
Lube, lube, the magical tube. Having enough lubrication reduces friction or irritation. This is especially important if girth is the issue. Yes, we know you could push a baby out and that the vagina is elastic, but dilation for childbirth requires a lot of time, hormones, and aid. You don't have 12 hours to get your vagina wide enough for Tom's 12-inch sausage, so lube up!
4. Relax!
Sometimes pelvic muscles can tense and tighten during intercourse, leading to painful sex. This can be due to a number of factors, so it's important to consult with your doctor to find out the underlying cause. Remember tip one?
But, if tensing is your problem, anything you can do to help chill your vaginal muscles out will help. Try:
Kegel exercises (contracting your pelvic floor muscles)
Listening to relaxing music (maybe save the Slipknot for another time)
Long, deep breaths
Asking your partner to massage you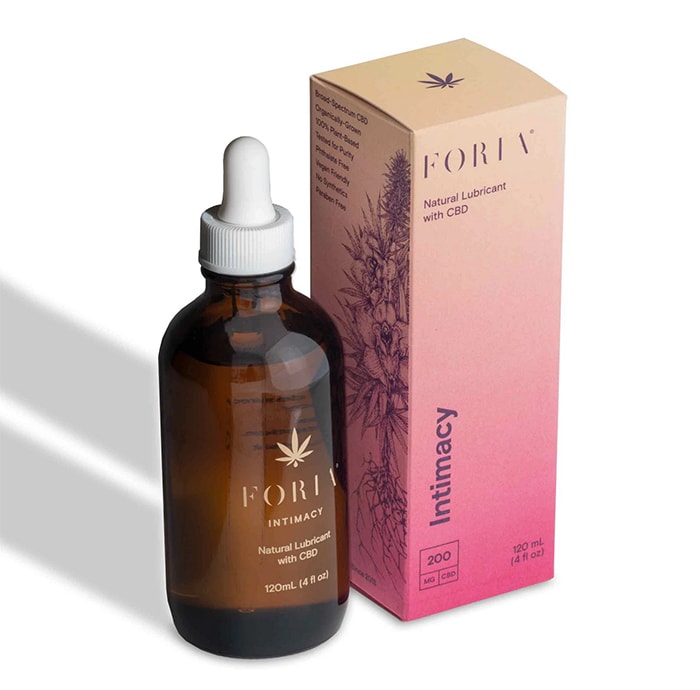 5. Try Sex Toys
If your partner's big penis is hitting your cervix in an uncomfortable way, you might want to try penis rings. Penis rings inhibit your partner's penis from entering fully. Try the Ohnut. They're rings that go around the penis that inhibit how deep penetration goes.
You can also use dildos and other toys to help stretch out your vagina so you can build up your partner's size, if you prefer.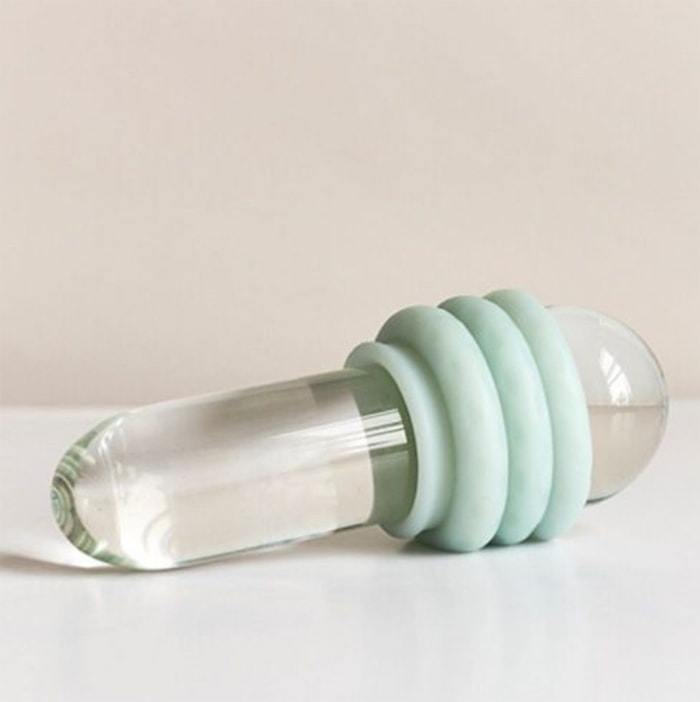 6. Communicate
The most important tip of all? "Communicate with your partner, don't grin and bear the pain. This will only increase anxiety about future pain and your body will be more tense, which means more pain," von Heidegger says.
Saying things like "slow down," "let's try this position instead," or "I need a little more lubrication" are all helpful suggestions for your partner in the heat of the moment.
It's also ok to stop having sex anytime. "Just because someone consented to starting sex, does not mean they should ever withstand painful sex. One way to do this is to make a safe word." Not sure where to begin there? She says, "A common check-in one is: 'What's your color?.' The other person can answer 'green' which means they're good to go, 'yellow,' which means please check in, and 'red,' which means stop immediately."
Finally, remember that not all sex means P in V or A. If you feel frustrated or are in pain, but want to keep having sex, take some pressure off of the act of penetration.
Sex can be extremely fulfilling in other ways, so take this as an opportunity to explore all the wonderful ways you can make somebody orgasm, become emotionally attached to you, and cling to you like a sexual koala you hot eucalyptrus tree you.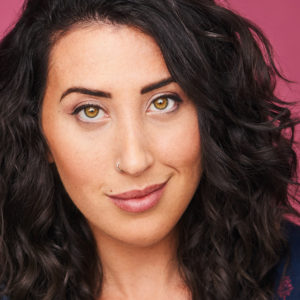 Latest posts by Chelsea Frank
(see all)