Speaking out on social media in support of the Black Lives Matter movement is an excellent use of your time. So is elevating your quarantine day drinking plans with craft beer from Black-owned breweries.
According to 2019 Brewers Association survey data, Black brewery owners make up just one percent of breweries in the U.S. But, new Black-owned beer brands are popping up from coast to coast.
In August, you can celebrate these brewmasters in Pittsburgh at the third annual Fresh Fest Beer Fest, the country's first Black beer festival. In the meantime, here are 12 Black-owned craft breweries you can visit as things open back up (or support from your couch).
13 Black-Owned Breweries to Support
1. Harlem Brewing Company
New York, New York
Harlem Brewing Company's Owner and Head Brewer, Celeste Beatty, is the first Black woman to open a brewery in the US, and her back story might make you rethink re-gifting.
In the 1990s, Beatty received a homebrew kit and promptly stuck it in a closet in her studio apartment. But several weeks later, she picked it up and her foray into brewing began. There's hope for that latchook kit your aunt gave you, yet!
Beatty launched the woman-owned brewery in 2000, and honors an aspect of Harlem with each craft beer she makes. Must-try brews include the 125 IPA, named for 125th Street (Harlem's "Main Street"). Cider fans can crack open a Strawberry Sugar Hill Hard Cider. The brew, made with New York apples, is a reference to Harlem's historic Black residential district, Sugar Hill.
2. Cajun Fire Brewing Company
New Orleans, Louisiana
Jon Renthrope decided to make history in 2011 when he opened Cajun Fire, the South's first Black-owned brewery. When you next visit the Big Easy, try the Honey Ale, a Munich-Amber style beer brewed with clover honey. If you prefer darker brews, don't miss the Big Chief Cream Stout, brewed with milk sugar, vanilla bean, and chocolate malts.
Renthrope is also developing a 10-acre property in East New Orleans that's scheduled to open in late 2020. It'll feature a tasting room, event space, culinary institute, and a community garden. Is there some sort of unwritten rule that 30-somethings have to be obsessed with plants? We need to talk to our succulents about this (after they're done with their morning meditation!).
3. Spaceway Brewing Co.
Rocky Mount, NC
It's a tough competition, but this woman-owned brewery might take the cake for having the best can designs on this list. Each of Briana Brake's Spaceway craft beers feature a different Afrofuturistic design that's out of this world. Pirate Jenny, the tropical double IPA is at the top of our list, quickly followed by the Don Dada Cardamom Stout. For something with a lower ABV, try the malty Agent Seven cream ale that comes in at 5%.
4. Green Bench Brewing Co.
St. Petersburg, Florida
In the early 1900s, thousands of green benches that lined downtown sidewalks in St. Petersburg were off-limits to African Americans. Now, all are welcome to take a seat at the Black-owned brewery Green Bench and try one of their craft beers, meads or ciders brewed with local ingredients. Popular brews include the Happy Hermit Pale Ale and classic Green Bench IPA.
5. Alematic Artisan Ales
Huber Heights, Ohio
Co-founder and Head Brewer Jerrod Fisher, along with co-owners Greg Cason and Mike Meholick, opened the Alematic taproom and brewery in 2019. Order a Wild Thoughts, a cranberry lemon hibiscus gose; or try Peach LoveStoned, a cobbler-inspired sour beer brewed with cinnamon. Why do we suddenly want to update our MySpace profile?
6. Assembly Brewing
Portland, Oregon
At Assembly Brewing's Portland taproom, Detroit natives George Johnson and Adam Dixon pair American ales with award-winning pizza and Motor City-inspired murals. Sip on the grapefruity, 5.4% ABV Pale Ale. Or, try the hoppy, refreshing, 7.3% ABV IPA with tropical and earthy notes — possibly inspired by that single breeze in the middle of a sweltering summer day in the D.
7. Weathered Souls Brewing Co.
San Antonio, Texas
Founder and Head Brewer Marcus Baskerville started homebrewing in his garage, but once the awards piled up, it was clear his talents had outgrown his workspace. So, he teamed up with co-founder Mike Holt to launch Weathered Souls, a taproom that serves up BBQ and fantastic beers.
Try Virtually Here, an imperial stout with toasted macadamia nuts, white chocolate, and vanilla beans. Or, order Yeah, No; Kinda Sorta, an IPA that deserves some kind of award for having the most Midwestern name ever.
Baskerville also launched the Black is Beautiful initiative. He's sharing a stout base recipe and inviting other breweries to put their own spin on it. 100% of the sales from those beers donated to "local foundations that support police brutality reform and legal defenses for those who have been wronged."
At press time, 540 breweries in 43 states had signed up to participate. If you're more about drinking beer than brewing it, support the cause with your wallet and your liver instead. Sign up here to find out when your local brewery will have the Black is Beautiful beer on tap.
https://www.instagram.com/p/CBPIxdVnRRJ/
8. Rhythm Brewing Co.
New Haven, Connecticut
Alisa Bowens-Mercado named Rhythm Brewing Co. for her grandmothers who loved to sip beer, dance, and talk about "finding your rhythm in life." Buy a case online of their flagship beer, Rhythm — an American-style lager brewed with South African hops — and get the party going in your living room. You know, the same place the party's been going for the past 92 days. BYO fun grandma!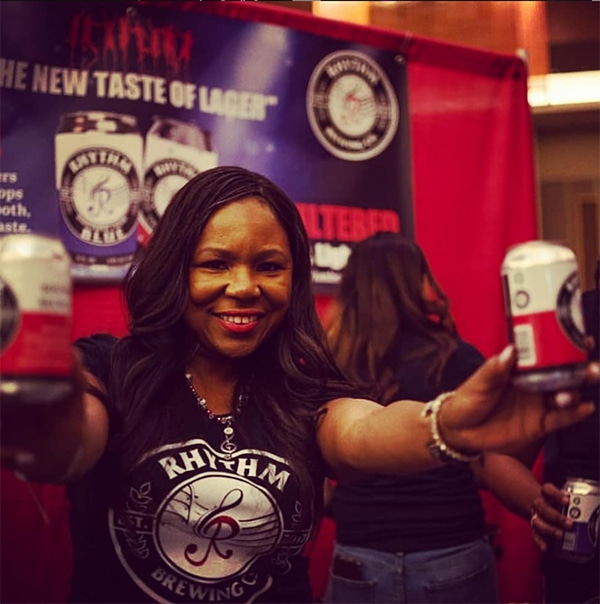 9. Metier Brewing
Woodinville, Washington
Rodney Hines, Washington State's first Black brewery owner, and Todd Herriott, a bicycle shop owner, launched Metier Brewing just outside of Seattle in 2018. Hines isn't new to the beer game, though — he brewed his first beer with friends over 30 years ago and is on sabbatical from his corporate position at Starbucks. (We get it, Rodney. These days we're picking booze over coffee, too.)
Metier's tap list includes two award-winning creations: a toasted coconut-infused porter and a Belgian golden that offers peppery spice and tropical fruit flavors.
10. Khonso Brewing
Atlanta, Georgia
Khonso Brewery's name is a nod to one of the world's first known brewers – Khonso Im-Heb of Ancient Egypt. Another fun fact about Ancient Egypt? Women were the primary brewmasters!
Co-owners Corby Hannah, Kevin Downing, and William Teasley aren't working with grains quite that ancient, but their brewery is known for merging different beer styles to create new ones. Try the Standing Peachtree, a pale ale brewed with Amarillo hops, barley, wheat, cardamom, and peaches.
11. Sankofa Beer Company
Washington, D.C.
Sankofa co-founders Kofi Meroe and Amado Carsky — both raised in West Africa — named their beer brand after the Twi word that means "go back and get." Like, it's time to go back to your fridge and get another one of their beers. We recommend the Hypebiscus, a pale ale infused with tart hibiscus, or the citrusy Harmattan Haze wheat ale. If you're in D.C., you can schedule a six-pack to be delivered to your front door via the app biermi.
12. Down Home Brewing Company
Atlanta, Georgia
In 2017, Chris Reeves and William Allen Moore opened Down Home Brewing Company, the first Black-owned brewery in Atlanta. (The cartoon character you see on Down Home beer labels is Reeves's grandfather, Hershel Thompson.) These days, they brew a variety of different ales, including T-Pom Pomegranate Wheat Ale, Georgia Hooch IPA, and Down Right Hazy IPA. Find them at retailers throughout Georgia.
5 Ways to Support Local Breweries (Other Than Visiting)
Once breweries reopen, we suggest crowding into one or more of these breweries and ordering a round. In the meantime, here's how to support these Black-owned breweries.
Order beer or food for pickup from the brewery.
Many of the breweries on this list are currently offering crowlers (32-ounce cans) of their popular brews to enjoy at home. Who's the Zoom happy hour queen now?
Get a case of beer on your next grocery run.
Check the "where to buy" pages on the breweries' websites to find out where they're sold.
Get Dad something for Father's Day.
Not sure what to get your pop this year? Why not a hat, gift card, or beer koozie from one of these breweries?
Buy beer from one of the breweries participating in Weathered Souls Brewing's Black is Beautiful initiative.
Find a brewery near you.
Don't live near any of the featured breweries? Check this thread on Beer Advocate for the growing list of Black-owned breweries across the country.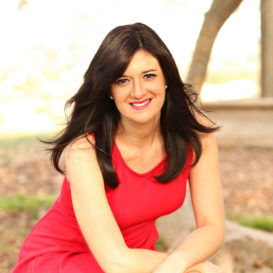 Latest posts by Natasha Chilingerian
(see all)