Maine may be best known for lighthouses, lobster rolls, and the supernatural. But it's also becoming a craft beer mecca, thanks to the impressive number of craft breweries in Portland, Maine.
As a native of the other Portland — a.k.a. the crunchy "Rose City" on the West Coast — I briefly felt like a traitor raving about our name-twin on the other side of the country. But Portland has more breweries per capita than any other U.S. city, so if you're headed to Maine, a craft brewery tour is a must, whether you want to learn new fermentation techniques or just drink a sailor under the table.
Try one of these 12 craft breweries! Or try all of them. Come on, liver, we're going on an adventure!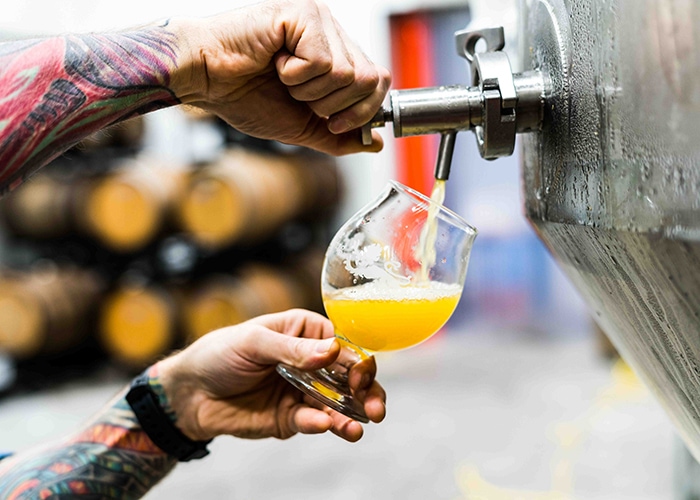 The 12 Best Breweries in Portland, Maine
The breweries below are listed in no particular order, we love 'em all! Tell us your fave in the comments and if we missed your fave, you can let us know that too. Just be nice. We're delicate.
1. Shipyard Brewing Company
86 Newbury St.
Start with a classic and kick off your Portland beer buzz at Shipyard Brewing Company. Housed in an impossible-to-miss waterfront location, this family-owned business opened in 1994 and is now the largest craft brewery in Maine.
In the tasting room, order a cheap flight by writing your beer picks on your wooden flight paddle. Then, grab a board game and show your drinking buddy who's boss at Scrabble while you sip. You better believe xu is a real word!
Must-try brew: Export, a golden ale, is Shipyard's flagship beer. And if you're visiting in the fall, you're morally obligated to taste Pumpkinhead, their pumpkin spice ale balanced with flavors of cinnamon and nutmeg. (Basic? Yes. Boring? No.)
HOURS: 9 a.m. to 6 p.m (Mon-Thu), 9 a.m. to 8 p.m. (Fri-Sat), 11 a.m. to 6 p.m. (Sun)
View this post on Instagram
2. Oxbow Blending & Bottling
49 Washington Ave.
Oxbow has produced over 100 beers in their 10 years on this planet. By 10 years old all we had figured out how to do was guilt our family into buying Girl Scout Cookies. Anyway, so the overachievers at Oxbow house their main brewery and tasting room 50 miles northeast of Portland in rural Newcastle, Maine.
But you can experience their Belgian farmhouse-style beers and quirky, rustic aesthetic at their quaint Portland outpost. Which of course is a huge warehouse that houses a bar, event space, and art gallery. Point made, guys!
In case that's not enough, there's also a walk-up fry window — the Duckfat Friteshack — which serves poutine, milkshakes, and Belgian frites. If you're several high-ABV brews deep, those carbs might save you from texting your ex.
Must-try brew: Order its flagship saison, Farmhouse Pale Ale. Or, if you're a fan of sour beers, try the Metal Face, a mixed fermentation farmhouse ale aged in stainless steel tanks.
HOURS: 12 p.m. to 9 p.m. (Sun-Thu), 12 p.m. to 12 a.m. (Fri-Sat)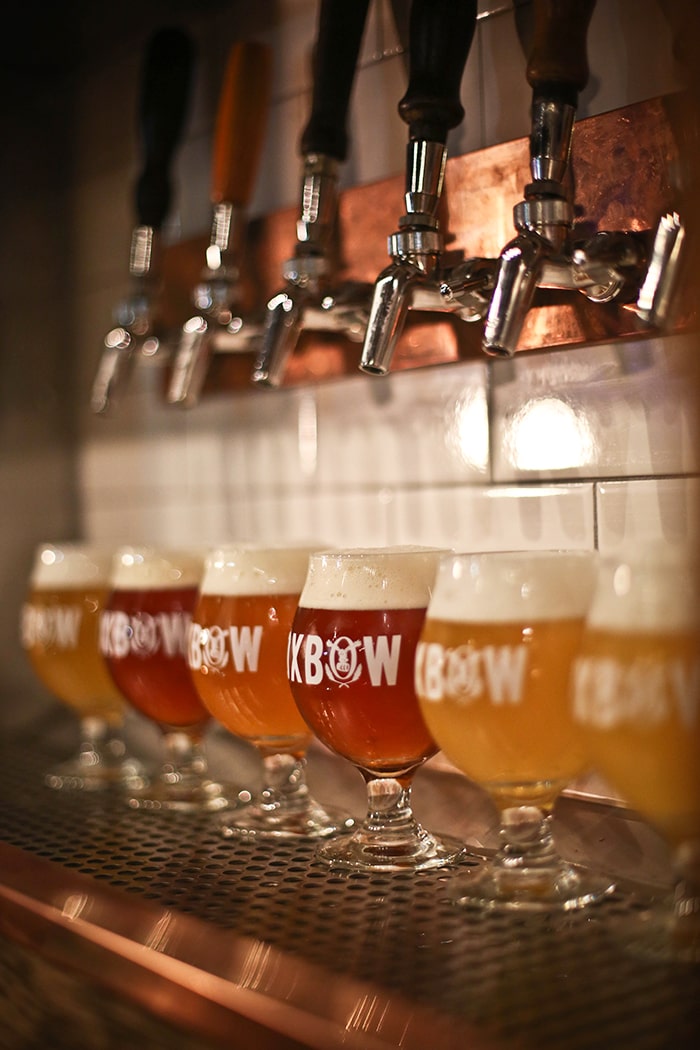 3. Goodfire Brewing Co.
219 Anderson St. #6
Think of Goodfire Brewing Co. as that Tinder date who showed up in a sweater vest but turned out to be an animal in bed. Goodfire offers some unique sour ales, pilsners, and stouts, but is mainly a haven for IPA lovers.
The brewery opened in November 2017 in the back of a building occupied by another successful brewing company, Lone Pine Brewing. It's an inconspicuous spot with minimal signage. Like every other hipster spot your friends are trying to drag you to.
Must-try brew: Start your imbibing with Goodfire's most popular brew, Prime, a hazy IPA made with Citra and Amarillo hops.
HOURS: 12 p.m. to 8 p.m. (Sun-Mon, Wed-Thu, closed Tue), 12 p.m. to 9 p.m. (Fri-Sat)
View this post on Instagram
4. Allagash Brewing Company
50 Industrial Way
If there's one Portland brewery you've heard about before this, it's Allagash. Book a brewery tour at this staple of the Portland beer scene since 1995 and you'll be able to sample their craft beer while learning fun facts about fermentation. Facts you're definitely not going to remember when you sober up.
The Belgian-style brewery offers several types of tours, ranging from a basic barrel room tour to the epic Grand Cru tour, where you can chat up the brewers, partake in a sensory tasting panel, snack on charcuterie, and drink beer fresh out of the tank. Although apparently you're not supposed to do a kegstand on the tank. How were we supposed to know that? So many rules!
Must-try brew: The brewing company is best known for Allagash White, but you should also try a Coolship, created using a method called spontaneous fermentation. See? Fun facts!
HOURS: 11 a.m. to 6 p.m. (Mon-Wed), 11 a.m. to 7 p.m. (Thu-Sat), 11 a.m. to 5 p.m. (Sun)
View this post on Instagram
5. Bissell Brothers Brewing
4 Thompsons Point #108
The Bissell brothers (yep, they're actual brothers) sold their first kegs in 2013 and they've become known for their seriously hoppy beers.
Bissell Brothers has a spacious tasting room — great for large groups and mingling — that's housed inside a 100-year-old building that was formerly used for repairing train cars. While you're there, you can order quality Mexican food from Locally Sauced next door, which, if you're visiting in the winter, might spark a distant memory of something called the sun.
Must-try brew: Its flagship IPA, the Substance Ale. And if "the hoppier, the happier" is your beer-drinking motto, go for the Preserve & Protect double IPA.
HOURS: 12 p.m. to 8 p.m. (Mon-Thu), 11 a.m. to 8 p.m. (Sat), 12 p.m. to 6 p.m. (Sun)
View this post on Instagram
6. Austin Street Brewery
1 Industrial Way, #8 and 115 Fox St.
Friends Jake Austin and Will Fisher opened Austin Street craft brewery in Portland, Maine after spending years perfecting their homebrewing skills and three seconds picking a name.
Throughout the week, you'll find rotating food trucks and activities like trivia and calligraphy at their Fox Street location. And every Monday they host a Yappy Hour at their Industrial Way location, which includes beer specials for humans along with treats and puppy mosh pits.
Must-try brew: Try the citrusy Patina, Austin Street's flagship pale ale. If you want something stiffer, go with the 10% ABV barleywine, Snowblower, and watch your dreams of trivia dominance fly out the window.
HOURS: 12 p.m. to 7 p.m. (Mon, Wed-Sat), 12 p.m. to 5 p.m. (Sun), closed Tuesdays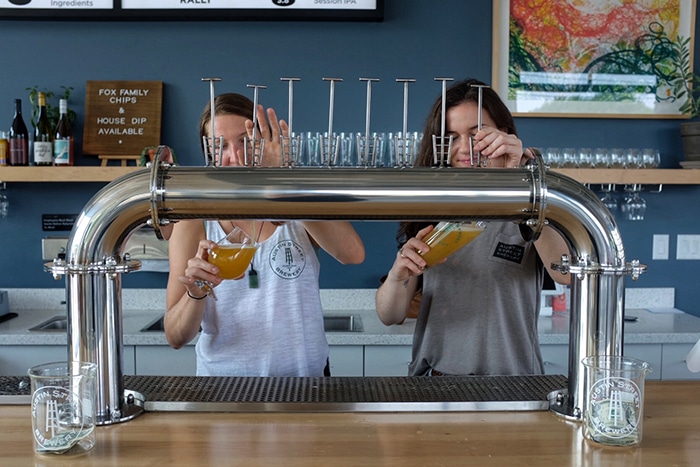 7. Bunker Brewing Co.
17 Westfield St., Unit D
If you want to go where the locals go, head to Bunker Brewing Co. This microbrewery is nestled in Libbytown, away from the bigger crowds who flock to the downtown craft breweries. The building's design is reminiscent of an old auto repair shop, but without the shady mechanic trying to mansplain what your air filter does.
Long, communal tables and games like ping-pong and cornhole make it easy to mingle with other patrons. The 11% ABV Rumpel stout makes it even easier. If you'd rather mingle with dogs, we get it — and you're in luck, because they're welcome here.
Must-try brew: Get your buzz going with a flight of brews including Machine, the brewery's flagship Czech pilsner.
HOURS: 3 p.m. to 9 p.m. (Mon-Thu), 12 p.m. to 10 p.m. (Fri-Sat), 12 p.m. to 9 p.m. (Sun)
View this post on Instagram
8. Rising Tide Brewing Company
103 Fox St.
Rising Tide Brewing regularly supports community economic development, LGBTQ+ issues, and women's reproductive issues. And a portion of proceeds from its most popular beer, Maine Island Trail Ale, go to an org devoted to protecting Maine's wild islands.
If you go in the summer, take advantage of the bustling outdoor space with food trucks and cornhole. Which is a game, not a food. Turns out those bags are filled with polystyrene which isn't very tasty.
Must-try brew: Try the Maine Island Trail Ale, but leave enough room for a few of their artisanal, small-batch brews, like the gingerbread porter or peachy sour ale.
HOURS: 12 p.m. to 8 p.m. (Mon-Wed), 12 p.m. to 9 p.m. (Thu-Sat), 12 p.m. to 7 p.m. (Sun)
View this post on Instagram
9. Foulmouthed Brewing
15 Ocean St.
Eating, drinking, and dropping f-bombs? Sign us up! Okay, so this brewery's name actually refers to Falmouth, the northeastern seacoast. For Falmouth's sake.
Foulmouthed opened in a converted South Portland auto garage and brews IPAs, pale ales, stouts, and is one of the only breweries on this list offering hard liquor if your friend doesn't like beer.
Must-try brew: Order a round of Damn It to Helles, a classic German Helles-style lager. Chase that with Tears for Tyrants, a beer cocktail made with sherry, crème de violette, Blue Balls (Foulmouthed's dark saison) and, as described on the menu, "the delicious tears of 45 to strengthen you in your fight against patriarchal fascism." Yes please!
HOURS: 3 p.m. to 10 p.m. (Mon-Thu), 12 p.m. to 10 p.m. (Fri-Sat), 11 a.m. to 8 p.m. (Sun)
View this post on Instagram
10. Liquid Riot Bottling Company
250 Commercial St.
Originally called In'Finiti Fermentation and Distillery, Liquid Riot changed its name in 2015. This hot spot in Portland's lively, cobblestoned Old Port district is now New England's only self-proclaimed brewery-distillery-resto-bar. It offers savory dishes, booze-infused ice cream, and house spirits in addition to beers on tap.
Must-try brew: Order the Barrel Aged Timelapse, a 12.5% ABV barleywine ale brewed in collaboration with Oxbow Brewing Company. Or try Easy Like Sunday Morning, an oatmeal stout made with Maine maple syrup and Guatemalan coffee, which Liquid Riot calls its "brunch beer."
HOURS: 12 p.m. to 11 p.m. (Sun-Thu), 12 p.m. to 1 a.m. (Fri-Sat)
View this post on Instagram
11. Geary Brewing Company
38 Evergreen Dr.
Geary is the OG of Maine breweries — it opened in 1983, making it the state's oldest, and us feel like we should check ourselves into the closest nursing home. And like Jeopardy reruns, it's a reliable option that won't let you down.
The brewery features eight rotating taps, and free tours every day they're open at 3 p.m. In the summer months, you can drink in the garden, grab a bite from a food truck, and catch a live band. Plus, as part of their pilot system, brewery visitors get to taste new, exclusive brews. The limited varieties have included hefeweizens, blonde ales, a Christmas spiced HSA, and a beer based off a recipe Ben Franklin allegedly left in the Library of Congress.
Must-try brew: Start with the trusty, traditional flagship pale ale.
HOURS: 2 p.m. to 6 p.m. (Mon & Thu), 12 p.m. to 7 p.m. (Fri & Sat), closed Tuesdays, Wednesdays and Sundays except certain holiday weekends
View this post on Instagram
12. Nonesuch River Brewing
201 Gorham Rd.
So Nonesuch is technically outside city limits. Fight us. But if you're willing to travel off the beaten path — eight whole miles south of Portland — you'll find this two-story brewery which is also a full-service restaurant, bar, and event venue.
Come to Nonesuch for the picturesque setting — it's housed in a gorgeous post-and-beam building that's a popular wedding venue — and stay for the beer. Because, you know, it's a brewery. Actually, you should probably come for the beer and stay for the post-and-beam construction.
If you stay long enough, you can join the Brewing Mug Club, which allows members to drink out of a 20-ounce mug handcrafted by a local potter for the price of a 16-ounce pour all day, every day.
Must-try brew: Favorites include the red Irish-style ale and IPA 2.0.
HOURS: 11 a.m. to 9 p.m. (Mon-Thu), 11 a.m. to 10 p.m. (Fri-Sat), 11 a.m. to 8 p.m. (Sun)
View this post on Instagram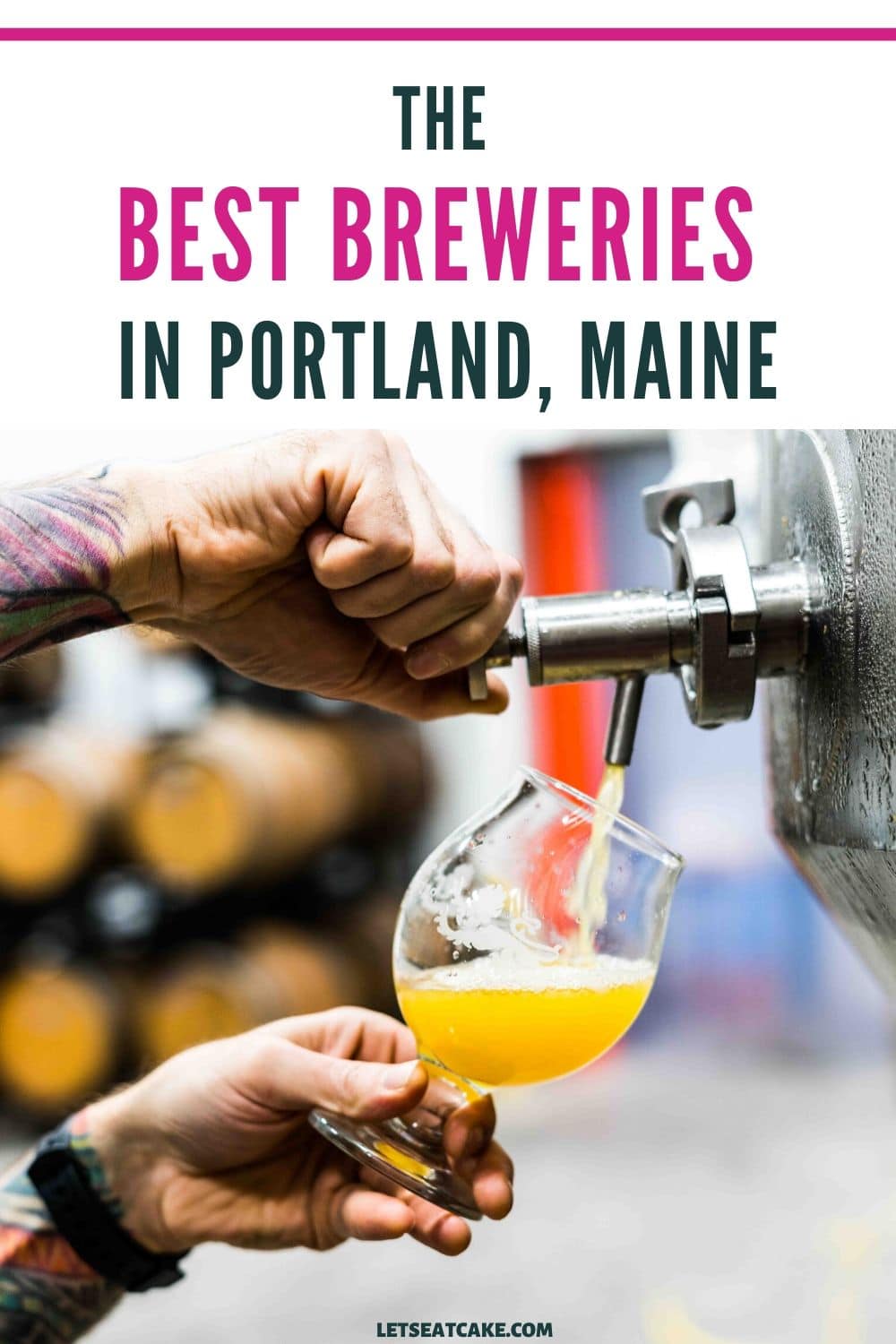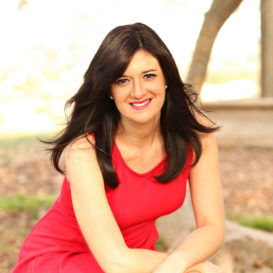 Latest posts by Natasha Chilingerian
(see all)