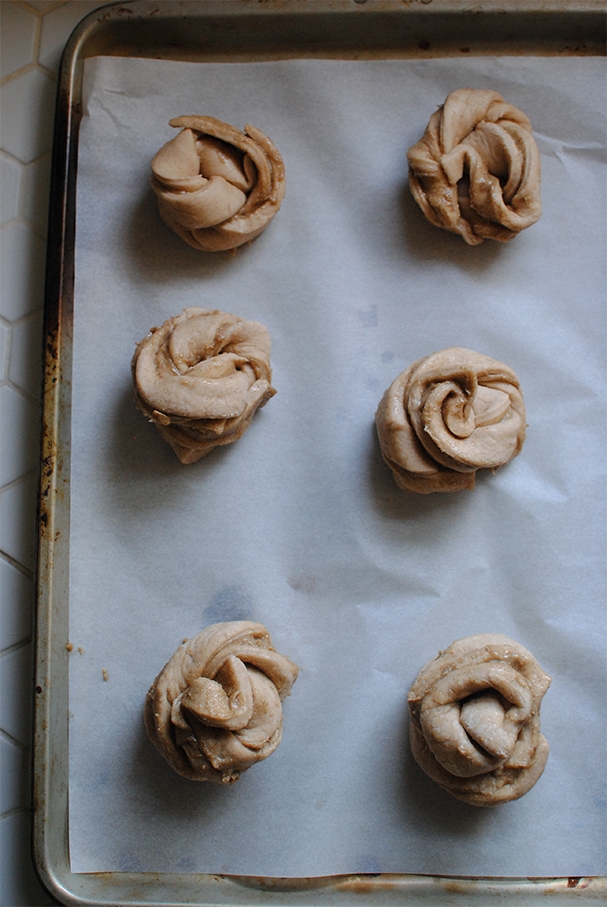 It has not been an easy month. In fact, the last few weeks have felt draped in shadow, to the point where I have started to feel rather enveloped by it. Which brings me to now.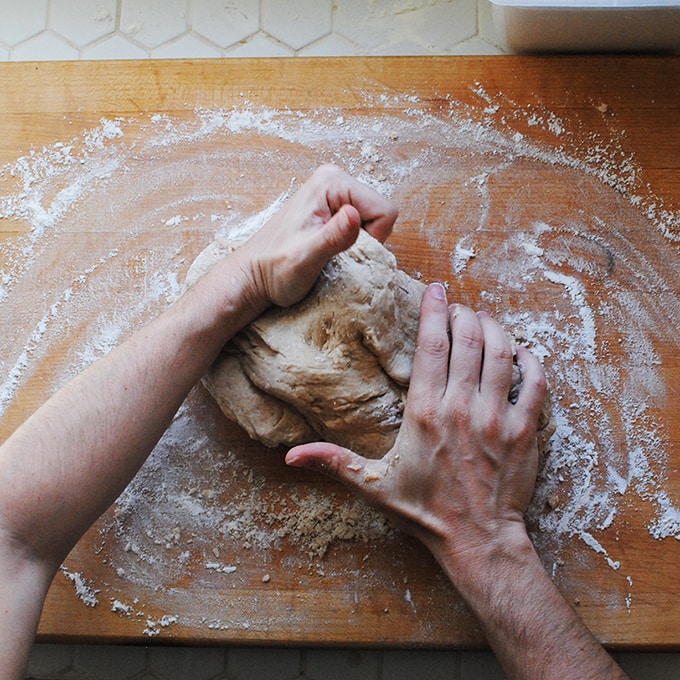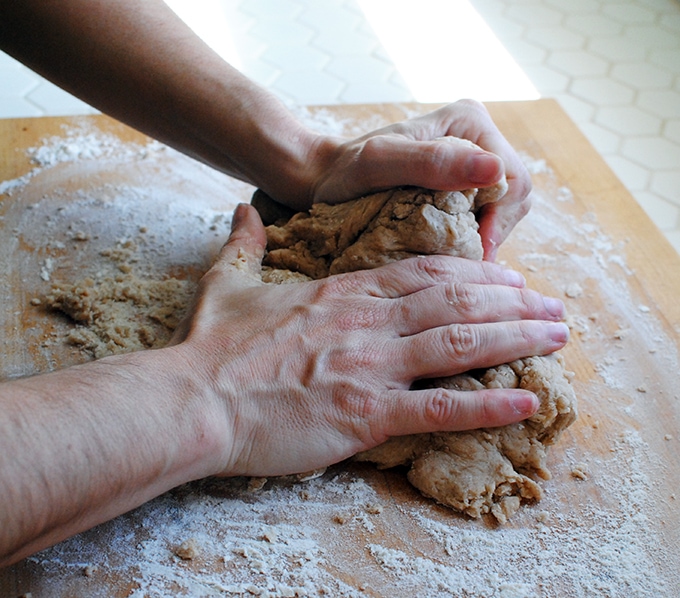 A few weeks ago, I visited Naha for insight into where to go next. For the fourteen months, I'd been wrestling with a number of conflicting priorities and while I was gifted with the ability to travel in 2015, the intentions I had set for the year didn't manifest. In fact, most of them were at odds with one another, making any sort of progress on any of them no less than nearly impossible. So I went to her for guidance. The answer was simple. This. This, which you, dear reader are reading.
But, there was also a warning. There was a Tower. (Naha is a tarot reader/healer/spiritual guide and while my rational brain would prefer not to believe in tarot, even the most skeptical part it gets behind the idea that sometimes others can read you better than you can read yourself and can help put you on the path you're intended to be on.) The Tower is not a good card (at least not while you're in the throes of it). It is the card that not just shakes the tree of your reality, it uproots the tree, violently bangs it against the earth until all its leaves have fallen and some of its branches have broken, and then sets the tree on fire. Naha warned, that I could can either hold on and white knuckle your way through it (and get burned) or I could let go and try and be patient with the difficulties that come. Life would be easier if I did the latter.
I have a tendency to do the former.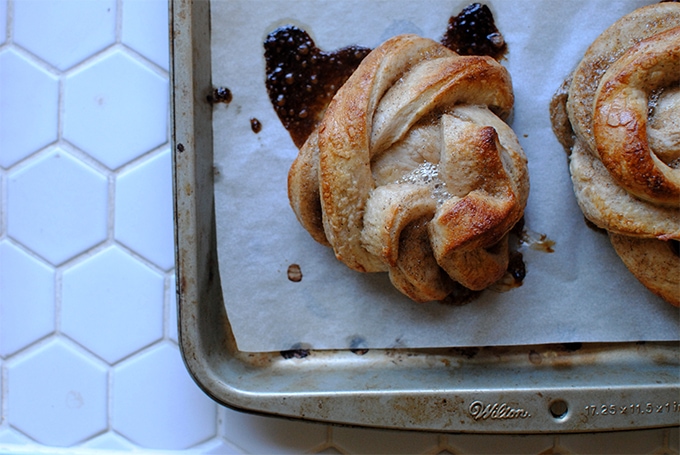 Following the reading, the following happened in quick succession: my friend and former manager died without me getting to say goodbye. His cancer had come back, but many of us didn't know how bad it had gotten. The day after I heard the news, I went to a rock show with a friend. We walked in and I immediately spotted my most recent ex boyfriend and his girlfriend. It's only a venue that holds four thousand people. The following week, I lost a key staff member as he was needed to fill the role left open by my former manager's passing. There is much more, but I think you get the picture. The result is that I have spent much of the month in "not the greatest mood ever."
I feel shaken. Rattled. Exhausted. But something good has also happened during all of this. I have let go of the tree.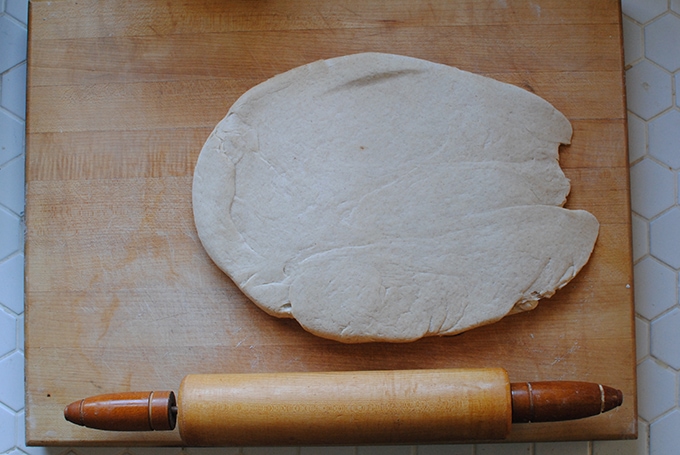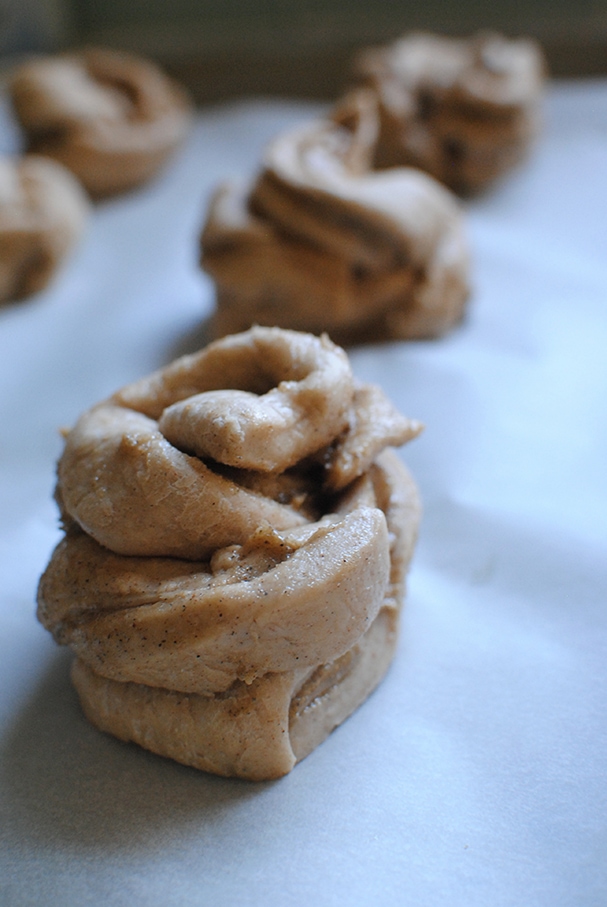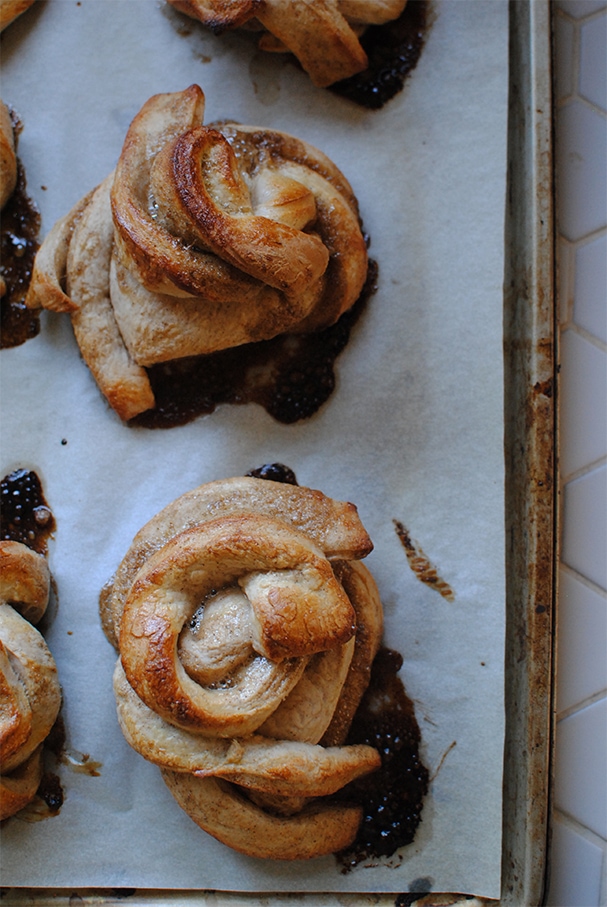 In the middle of all of this, I started baking again. It's not that I hadn't been baking, but there had been a long pause, and I was missing it. Missing what grounds me. And one of the first recipes I made were these Swedish Cinnamon and Cardamom Rolls (also known as kardemummabullar), inspired by this Apt. 2B recipe.
Her recipe calls for spelt, which I'm sure would have been lovely, but I couldn't find any at the store, so I went with plain old all-purpose flour. I also had some trouble reading the directions…and managed not only to get the timing all sorts of wrong, (which resulted in all Sunday plans except for the ones happening in the mid-afternoon being shooed out the door) but also the size of the cardamom and cinnamon rolls. Apparently, they are supposed to be wee buns. Not size of your head buns. Oh well. Nothing bad can ever come from eating a larger-than-originally-intended pastry, right?
No matter what their size, they were delicious. The cinnamon laced dough pulled apart just so and the aroma was intoxicating. Cinnamon and cardamom together make a lovely match in which the sharp notes of one balance the mild tones of the other and vice versa. I do, however, recommend eating them on the day of, preferably while they are still warm. For while they can be frozen and reheated, they are the best day of. Or, if you really must, enjoy the cinnamon rolls with a little butter or syrup.
The original recipe is supposed to make 30. My approach made 14. Proceed with caution. Or not.
Cardamom and Cinnamon Rolls (Kardemummabullar)
Print Recipe
Cinnamon and cardamom balance each other perfectly in this recipe for cinnamon rolls inspired by a recipe from Apt. 2B.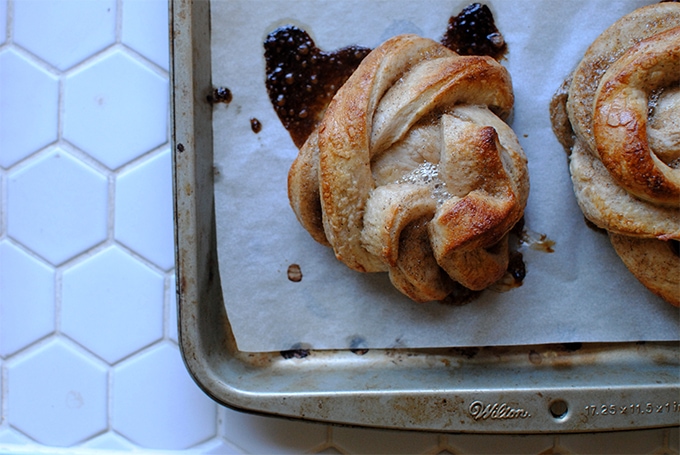 Prep Time: 2 hrs 20 mins
Cook Time: 10 mins
Total Time: 2 hrs 30 mins
Servings: 14 buns
Ingredients
Cinnamon Roll Dough
7 Tbsp. unsalted butter
1½ cups whole milk
1 packet active dry yeast
4½ cups all-purpose flour
¼ cup sugar
1½ tsp. ground cinnamon
½ tsp. salt
Cardamom Filling
7 Tbsp. unsalted butter (room temperature)
1/3 cup light brown sugar
4 tsp. ground cinnamon
3 tsp. ground cardamom
1 pinch salt
Instructions
Cinnamon Roll Dough
Melt the butter in a small saucepan over medium heat. Add the milk. Stir until the mixture is heated.

Add two tablespoons of the milk mixture to a small bowl. Let cool until the mixture is warm (not hot) and sprinkle yeast over the top. Carefully swirl the small bowl until combined. Let the mixture sit for approximately 5 minutes, or until foamy.

Combine flour, sugar, cinnamon, and salt in the bowl of a standing mixer. Once combined, add the yeast mixture and the rest of the milk. Stir until a clump comes together if you are using the paddle attachment.

Remove the dough and knead it with your hands until it is smooth and elastic. This takes approximately 3-5 minutes.

Transfer the dough to a clean, lightly oiled bowl. Let rise for 1 hour.


Cardamom Filling
In a medium bowl, mix together the butter, brown sugar, cinnamon, cardamom, and salt until well combined.

Roll out on a flour-dusted board until it is approximately 11x17 inches. Spread the filling evenly over the dough. Make sure to go all the way to the edges.

Fold the rectangle in half lengthwise.

Line 2 baking sheets with parchment paper.

Slice the dough into 15-18 strips and fold according to Joanna Kindvall's illustrations in this post. http://www.pantryconfidential.com/features/johanna-kindvall-illustrator

Cover your cinnamon rolls with a tea towel and let them rise for 45 minutes.

Preheat the oven to 425ºF.

Brush the rolls with egg wash.

Bake for 8-10 minutes, rotating halfway through. Serve warm.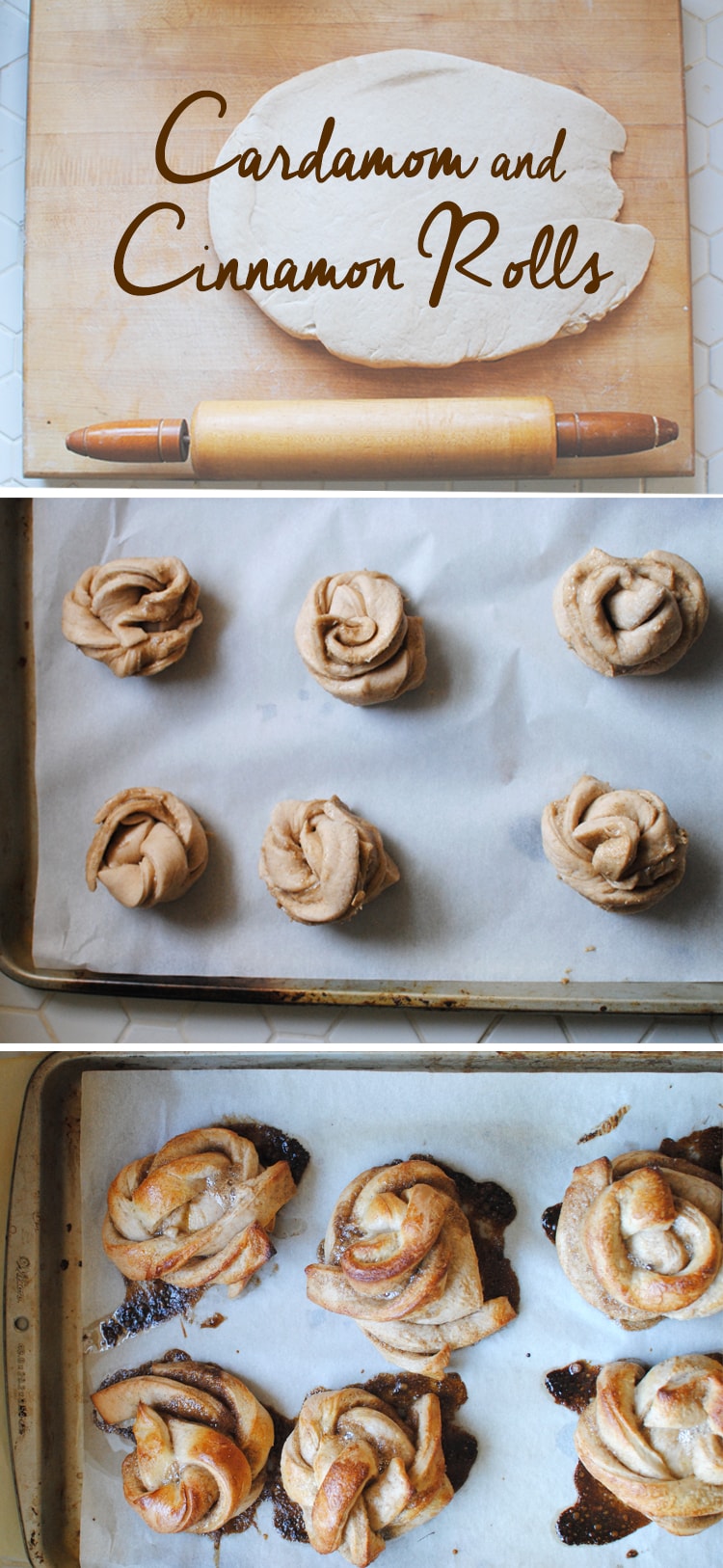 Save
Save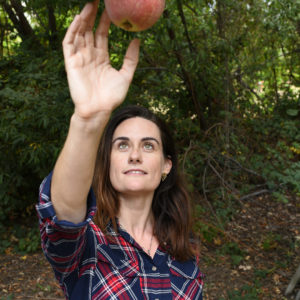 Pleased to meet you. I'm the founder and Editor-in-Chief of Let's Eat Cake: The world's first smart, funny lifestyle site for women.
My background is in publishing (I've worked at Parade, Men's Journal, Us Weekly, Stuff, Blender, Beachbody, and more), mostly with a focus in health, fitness, and entertainment. I've also run my own baking company and competed on Cupcake Wars, so hit me up with your baking questions!
For more details, check out my
full bio
or follow me on
Instagram
,
Twitter
, or
LinkedIn
.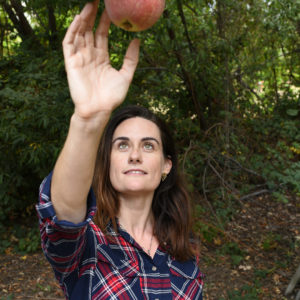 Latest posts by Rebecca Swanner (see all)