The Lunar New Year is just around the corner and these Chinese New Year nails are one of our favorite ways to welcome the Year of the Rabbit. More specifically, the Water Rabbit. Great. Another thing to worry about the next time we go swimming.
The annual celebration that begins on the first new moon of the year is also known as the Spring Festival. And, there are plenty of fun nail art ideas to consider. Whether you want to wear signature shades of red and gold, paint your nails with bunnies, blossoms, lanterns, or dumplings, we've got you covered. And, if we're doing the painting, we mean that literally.
The Rabbit is a symbol of longevity, peace, and prosperity in Chinese culture and 2023 is predicted to be a year of hope. So here's hoping these nails live long and prosper. Or, at least makes it until the full moon when the festival ends.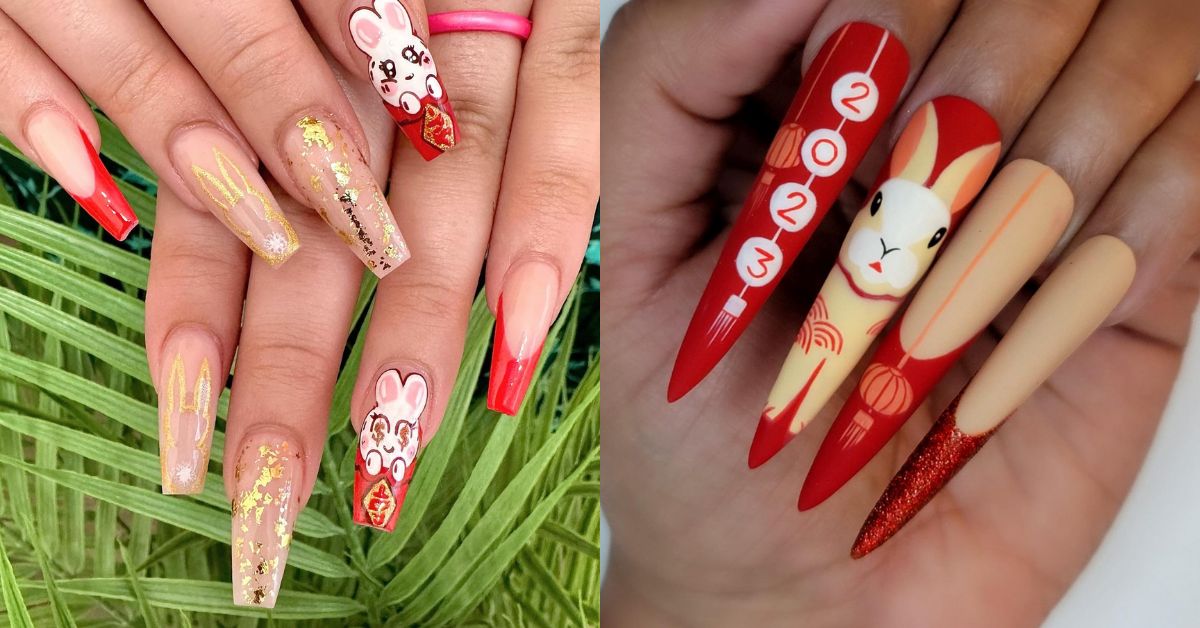 14 Pretty Chinese New Year Nails for the Year of the Rabbit
1. Year of the Rabbit Nails
When a classic French manicure meets the Chinese New Year, we get these adorable bunny thumb nail accents. And a slightly confusing melting pot. But it still comes with cheese, right?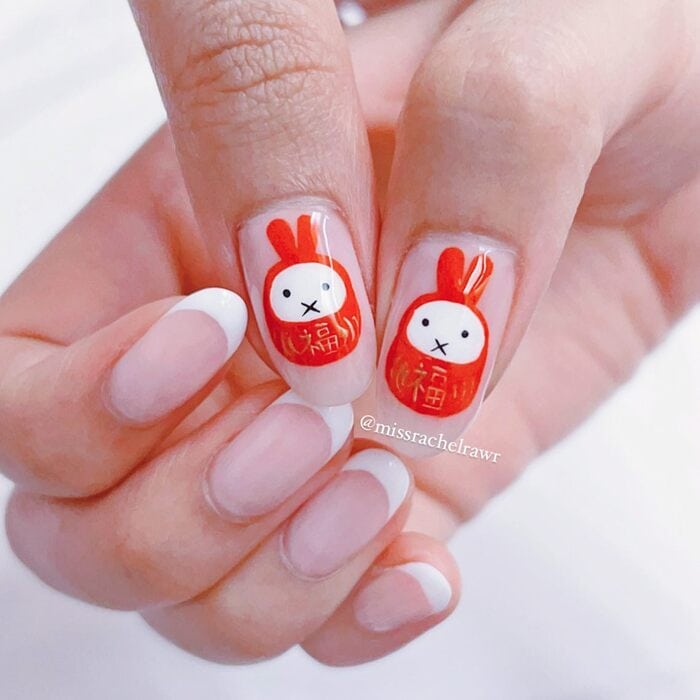 2. Red, Gold, And Rabbit Accents
The tiny little bunnies add the perfect amount of charm to these more muted red and gold nails. Hopefully they don't chew through them. That's our job!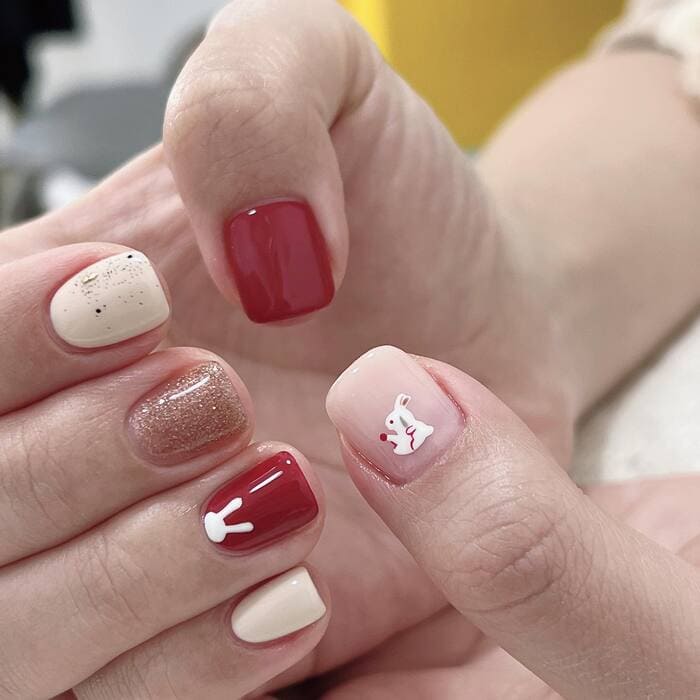 3. Red And Gold Rabbit Nail Design
This rabbit knows he's the gold standard and he knows it. He told us over a nice meal of lettuce.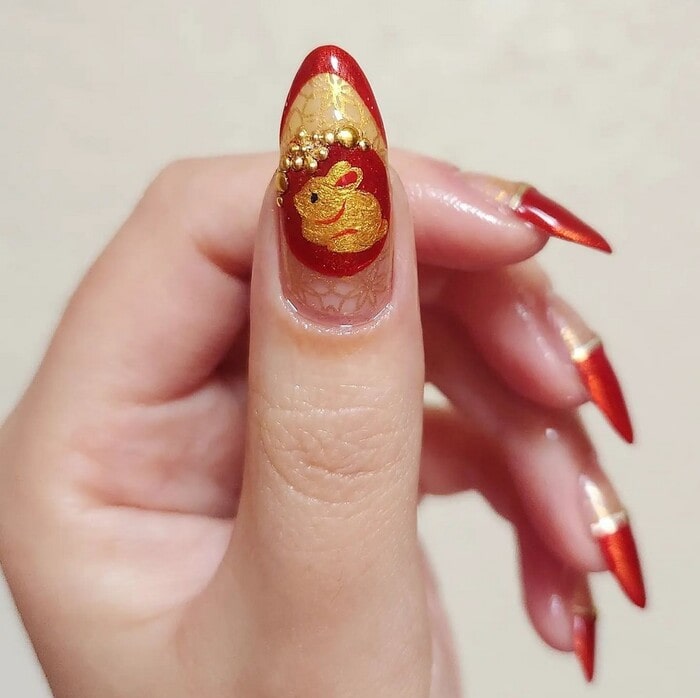 4. Cartoon Rabbit Accent Nails
These glittery rabbits with dollar signs in their eyes are to die for, which makes their coffin shape very convenient. And downright suspicious now that we think of it.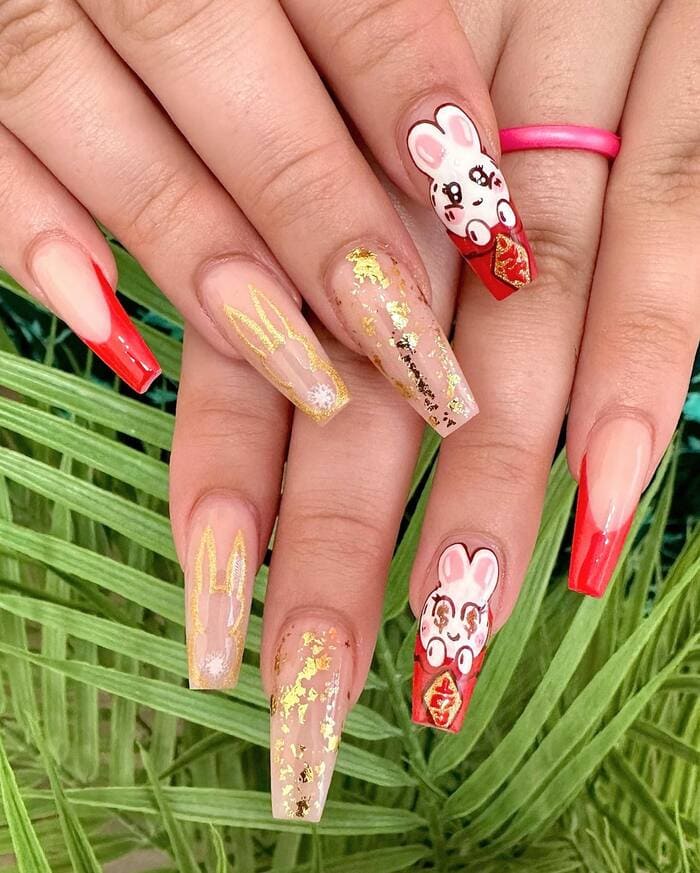 5. Lunar New Year Nail Stamps
Which Game of Thrones house does this belong to?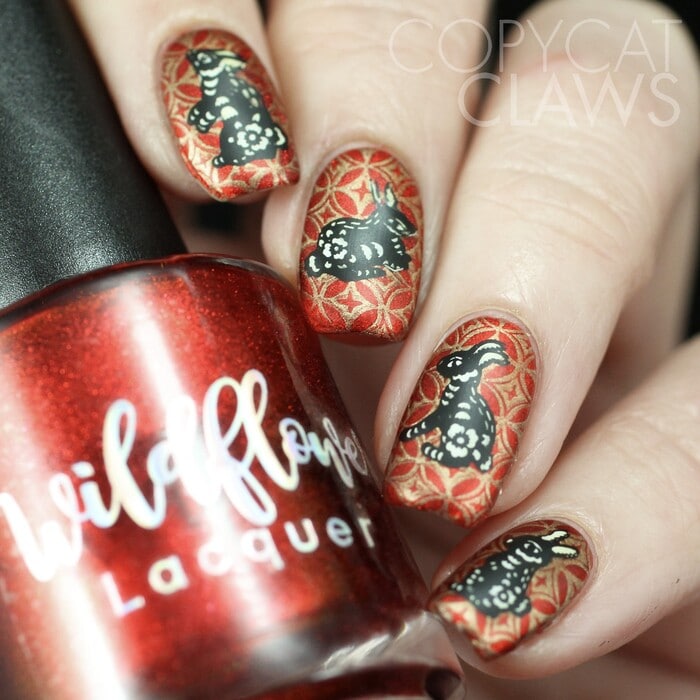 6. Floating Lanterns Nail Art
The New Year ends with the Lantern Festival which these nails are intended to represent.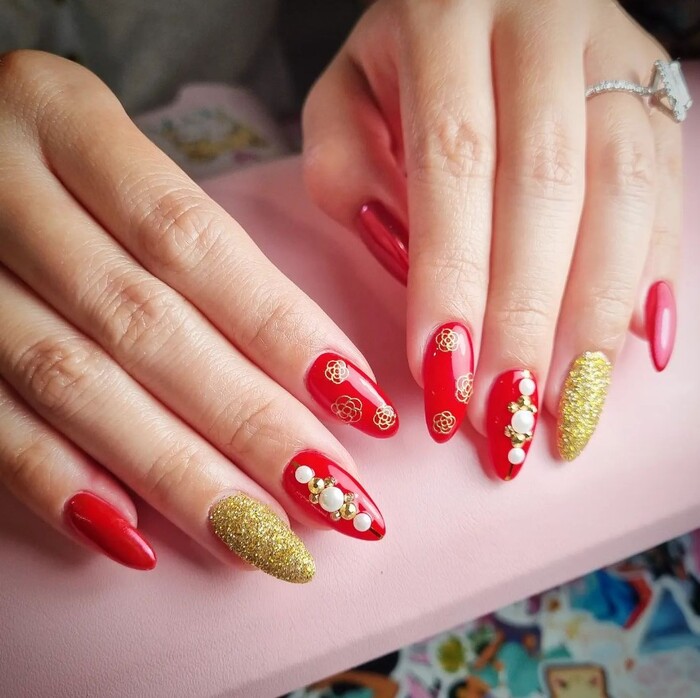 7. Lunar New Year Nail Art
These almond-shaped red and gold nails are looking like much more of a snack than the tub of almonds we got from grandma at Christmas. Seriously, we still haven't been able to take a bath.
8. Wavy Chinese New Year Nail Design
What better way to celebrate the Year of the Water Rabbit than by making a splash with these wavy lines accented with nail stickers.
9. Red And Gold French Tips
Simple and classy. Get in, get out, more time for dumplings.
10. Festive Lunar New Year Nails
These pretty nails fit all sorts of symbols from the festival into one look. They probably also have the whole day-to-evening thing down and don't just call it "athleisure."
11. Chinese New Year Stiletto Nails
Ah, the time of year for fireworks, eating yummy food, decorating everything in red, and poking your eye out.
12. Red And Gold Color Blocked Nail Tips
Want a french tip nail design that will transition from Christmas to Chinese New Year to Valentines Day? They're a walking reminder that every day is a celebration. How are we doing on our resolution to be more positive? Thanks for cutting us off!
13. Cherry Blossom Nail Art
These pretty pink and red nails feature a forest full of elegant cherry blossoms and hanging lanterns. You'll still want to bring a compass if you go hiking.
14. Dumpling Nails
The hardest part? Reminding yourself you really shouldn't chew on your nails.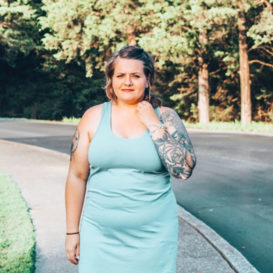 Latest posts by Ashley Hubbard
(see all)