It's not the size of the boat, it's the motion of the ocean. But it's important to protect your ocean from things like pregnancy, STIs, and awkward conversations. Like, why did you just refer to it as the Atlantic instead of oh, I don't know a smaller ocean?!
Wearing the right condom size matters, but how do you measure condom size? In inches, of course! You think we're going metric for this? Not over Abraham Lincoln's dead body! (He was 6½".)
So that you're not stuck relying on whatever Super Magnum XL condom your partner's carrying around because his last girlfriend convinced him he was too big for "slim fit," here's a breakdown of condom sizes in inches and how to pick the right one for you or your partner.
Why Does Condom Size Matter?
Condoms are one of the most common forms of contraception (it's just below the pill and, surprisingly, having your tubes tied). It's the best option for protecting yourself from STIs.
So, unless your sex life exists entirely in the PornHub search bar, if you're having sex with dudes, you should be using condoms. (And, if you have a penis, you should always have at least one with you and more at your house, but that's a separate article called Don't Try to Have Sex With Me If You Don't Have a Condom.)
Exceptions are to be made for people trying to have kids and monogamous couples who actually trust each other. You know, unicorns.
Since you don't want your condom to tear or slip off, it's important to find the right fit.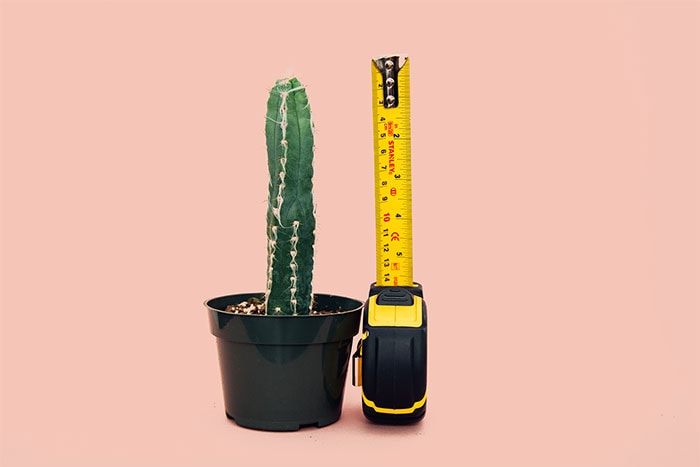 Are Condoms One Size Fits All?
No, not all condoms fit every dude. But, I'll admit it — after seeing singer Zara Larsson pull a condom over her leg to prove no one is "too big" to wear condoms, I also assumed condoms were pretty one-size-fits-all.
But then my boyfriend and I broke a condom.
And another one.
And another one.
I was so full of Plan B that I moved on to Plan C: telling him he needed to get over his modesty (he was a weird, humble dude) and size up to Magnums.
A few years later, I ran into the opposite problem: a guy I was hooking up with pulled out a Magnum, winked at me (which should have been my first red flag) and asked, "Excited?"
I was even less excited when he put it on and his penis looked like a kid wearing his dad's overcoat. I did what any self-respecting woman would do. I topped it with a tiny fedora.
The point is: size matters, at least when it comes to condoms.
Size queens aside, most of us aren't here to judge your "snug" condoms. Only around 25 percent of women who have sex with men orgasm from vaginal intercourse anyway — so buy whatever condom size fits, and brush up on your oral skills.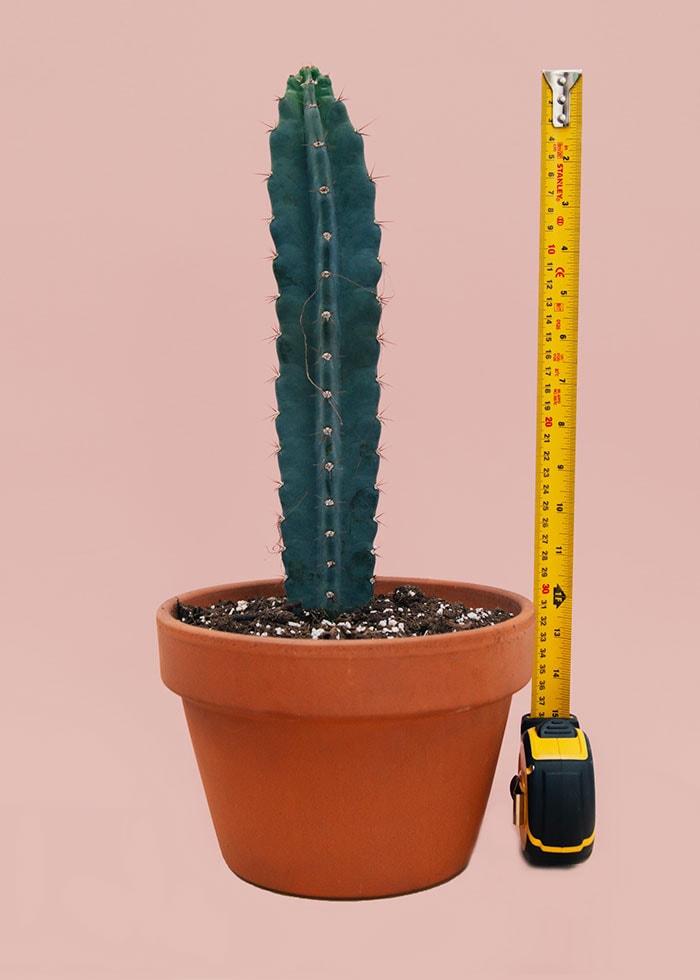 How to Measure Your Partner

You and your partner might enjoy — or hate — it when he bangs into your cervix, but when it comes to picking a condom that fits, it's not the length that matters so much, but the girth of his member that will probably determine what condom fits the best. So let's get to the measuring.
How to Measure Length
This one's simple: Measure length in inches or millimeters from the pubic bone to the tip of his erect penis. You want the condom to cover the whole thing.
How to Measure Width
Condom size is rarely on the box which makes this game almost as fun as Cards Against Humanity was ten years ago. But, when you can find it, you'll find condoms are measured flat and in millimeters (mm).
Unless your partner is a cartoon, you're going to have to figure out how to turn his three-dimension wand into a two-dimensional number. No promises that you'll turn him into Harry Potter, though.
To measure your partner's width and determine his flat width so you can find a condom that fits, use a soft tape measure and wrap it around the thickest part of your partner's penis when it's hard. Divide this number by 2.25 to get the width. Multiply this number by 25.4 to convert it to millimeters.
(If you don't have a soft tape measure, wrap a string or strip of paper around his penis and measure that on a standard ruler.)
For example: Let's pretend your partner has a width of 5". Here's the math: 5" / 2.25 = 2.22". 2.22 x 25.4 = 56mm
Just the tip: Why don't you divide it by pi (or 3.14)? Because when you measure a condom flat, the width is wider.
If you are not the penis-haver in the relationship, maybe let them handle the measuring, unless this is your idea of a fun game for a first date.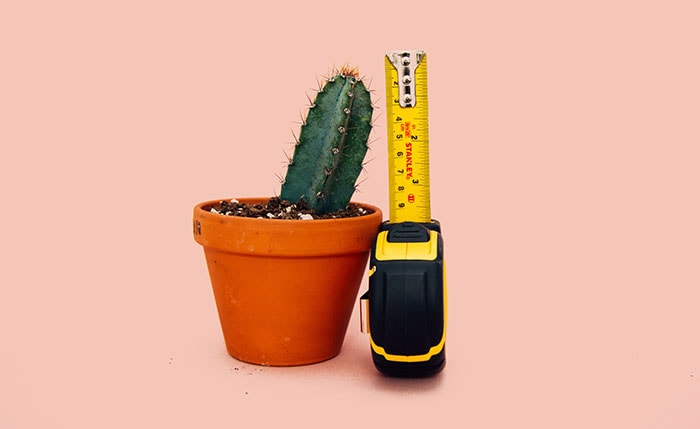 How to Use This Info To Find the Right Condom Size
Now that you've got the length and width, here's how to determine the right condom size.
Then use the condom size chart on Verywell Health or plug your measurements into MyOne's calculator to find the condom that will fit you best. This will so you don't have to describe your partner's girth to the guy who runs the corner store and usually sells you cat food and Cheetos.
Why would you check a size chart? Because like jeans and shoes, every company has their own unique definition of snug, large, and average condom sizes. Sir Richard's Extra Large condoms (7.28 inches) actually clock in smaller than Kimono MicroThin (7.48 inches). So any time you try a new brand, make sure you check their size chart to see what "snug" means in their world.
Condoms primarily come in three sizes:
"Snug" or slimfits have a width of less than 2" or 50mm. Length varies up to 7.5".
Standard condoms range in width from 2" to 2.12" or from 50mm to 54mm. Length varies from 7" to 7.9".
Large fit or XL condoms range in width from 2.12" to 2.99" or from 54mm to 76mm. Length varies from 7" to 9.5. If he's hung like a tree trunk, he's likely this size.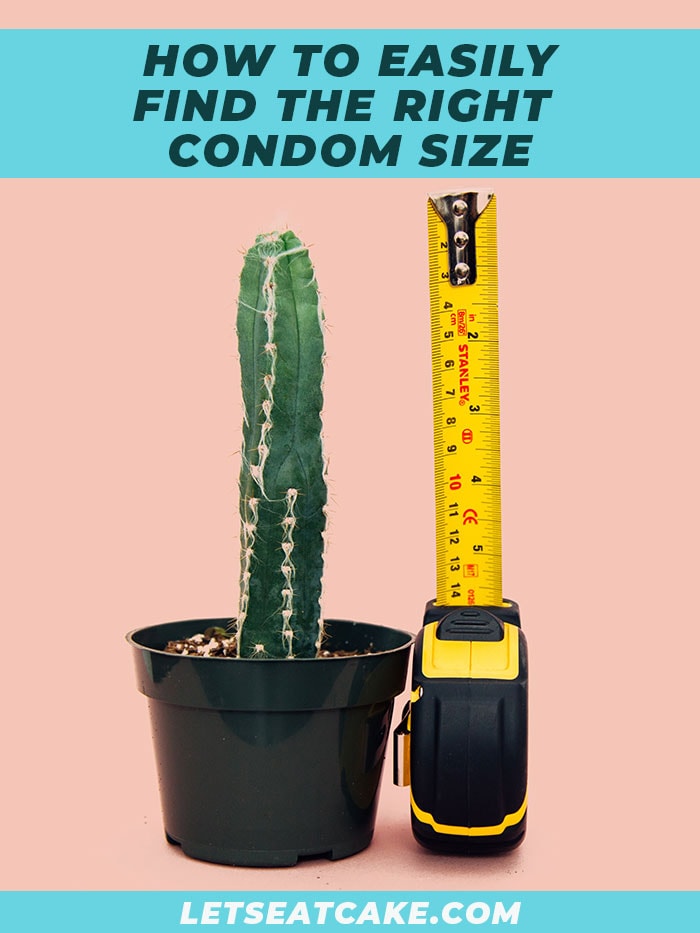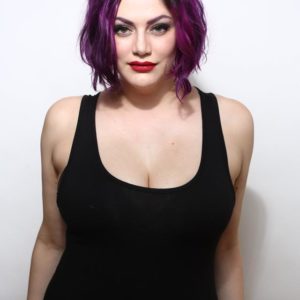 Sarah Hartshorne is best known as the plus-size contestant on Cycle 9 of America's Next Top Model, and was voted the least annoying contestant of her cycle by the now defunct annoyingornot website. After the show, she modeled all over the world for clients like Glamour, Vogue, Skechers, and more.
Since "retiring" from modeling, she's performed standup all over NYC and at the Edinburgh Fringe Festival. She was featured in the female orgasm episode of the Netflix show "Explained" and HBO's Vice. She was also recently retweeted by JK Rowling, so she can die now, right?
Follow her on
Twitter at @sarahhartshorne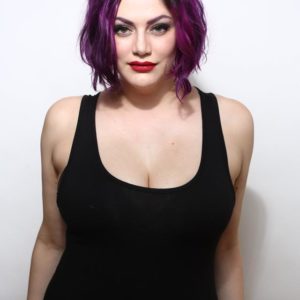 Latest posts by Sarah Hartshorne (see all)