After losing last summer to the entire Netflix catalogue, summer 2021 should be all about efficiency. You gotta work the pool scene, show up at the beach, make it to the rooftop brunch, and then somehow repeat it all even though you lost your phone back at step one.
In the name of efficiency, we can't help but stan a product that combines booze and dessert: Coors Seltzer Orange Cream Pop Ice Cream.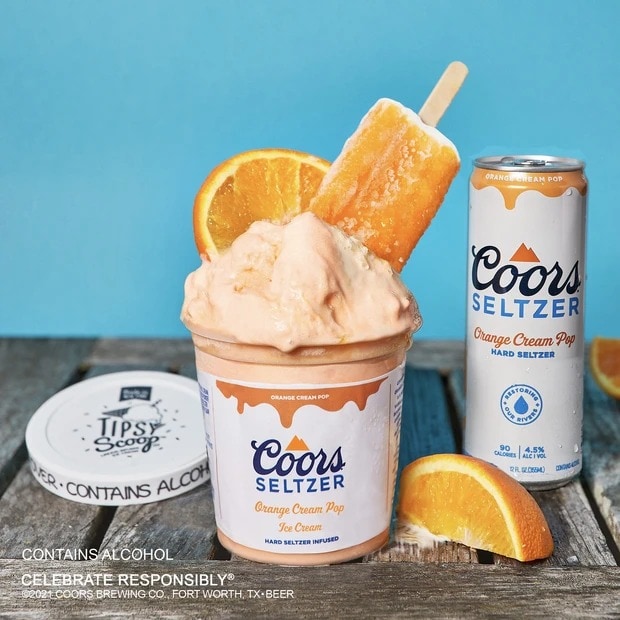 What Is Coors Seltzer Ice Cream?
The long name may be a mouthful, but we can't wait to shove scoops of this limited-time delight into our mouth.
Coors Seltzer teamed up with NYC's boozy ice cream shop Tipsy Scoop to create an nostalgic orange and vanilla Creamsicle-like ice cream… that just happens to be 5% ABV. If we can't have our cake and eat it too, we'll settle for a frozen treat that gives us a buzz.
This boozy, fruity, ice cream concoction will satisfy your sweet tooth, keep you cool, and validate your habit of always carrying an ice cream scoop in your purse!
And if you don't feel like schlepping around cartons of ice cream packed in a cooler all summer long, the geniuses at Coors are one step ahead of you. (Also, seriously, walk faster.)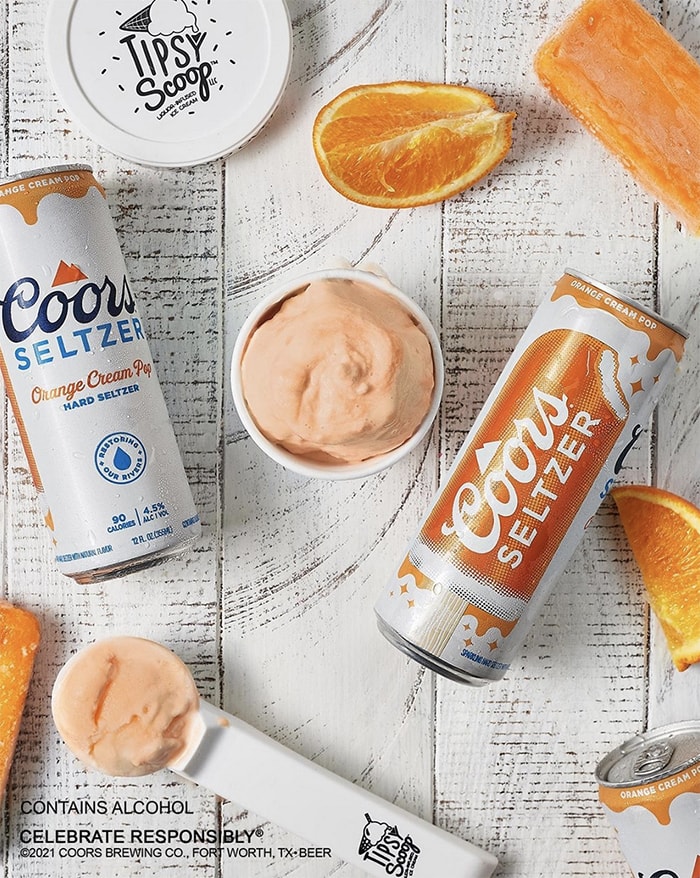 For the same flavor and less hassle, you can also grab cans of their limited-edition Orange Cream Pop Seltzer drinks. This 12-oz can of hard seltzer will give you 4.5% alcohol by volume for 90 calories.
You could also just wait until the ice cream melts and then pour it into the can. We love innovation.
Get ready for #CreamPopSummer with our new Orange Cream Pop Hard Seltzer! Grab yours before summer simmers away. pic.twitter.com/t4F8fDXIVx

— Coors Light (@CoorsLight) June 12, 2021
How Do I Get Coors Seltzer Orange Cream Pop Ice Cream?
The Coors Light Orange Cream Pop ice cream and seltzer will only be available for a limited time, so grab them both before they melt away like summer days. Or Elphaba.
If you're in New York, stop by a Tipsy Scoop "barlour" for a scoop of seltzer. If you don't want to buy a flight to the city and reevaluate your life choices, then grab a four pack of Coors Seltzer ice cream on the Tipsy Scoop website.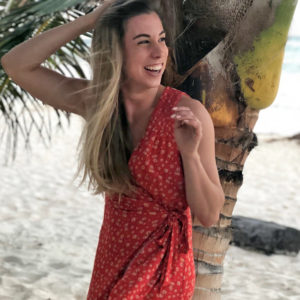 Latest posts by Hannah Rex
(see all)