As the plot thickens, alliances form, and heads get lopped off in the Game of Thrones spinoff House of the Dragon, there's one thing fans can't get enough of. (No, not unlimited breadsticks.) Daemon Targaryen.
The blond brother of Viserys is a walking red flag, but that hasn't stopped Twitter from cranking out more than a few thirst tweets and memes about Rhaenyra's uncle. After all, the rogue prince played by Matt Smith has that bad boy vibe, more BDE than the entire council put together, an enviable leather jacket, a penchant for drama, and… was that a dragon egg he just stole?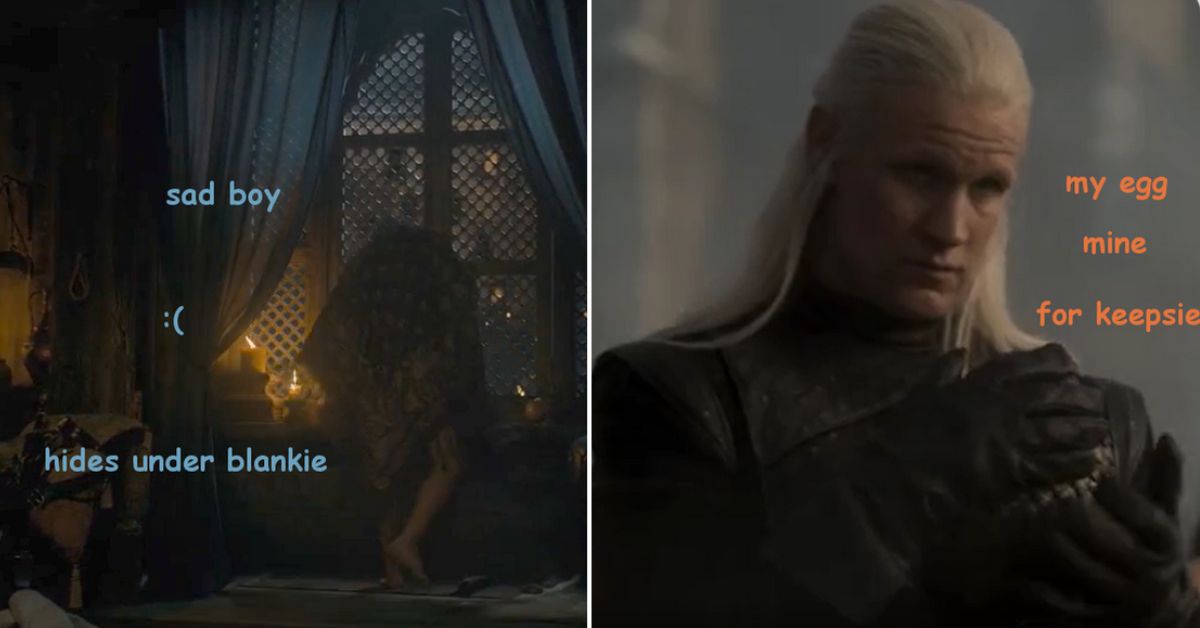 So, here's the best Dameon Targaryen tweets and memes we've found… so far. We're sure there will be more. Even if he does kind of remind of us Vigo.
Best Daemon Targaryen Tweets and Memes
1. Maybe if you weren't basically Peter Baelish you would care less.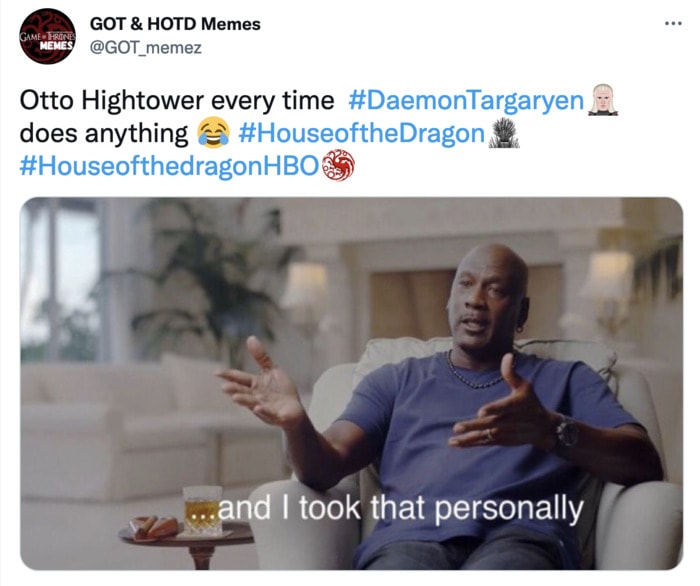 2. Well, he did promise.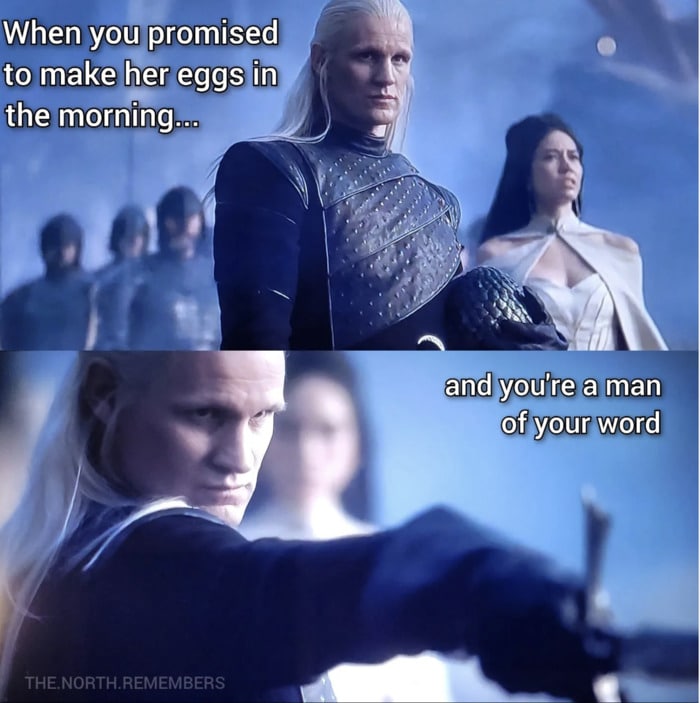 3. Even Doctor Who might be impressed.
Daemon Targaryen coming up with "the heir for a day"
pic.twitter.com/Mh47xrd1Op

— Release Your JB 🪩❤️‍🔥 (@JBfromDC89) August 22, 2022
4. Why is it always like this?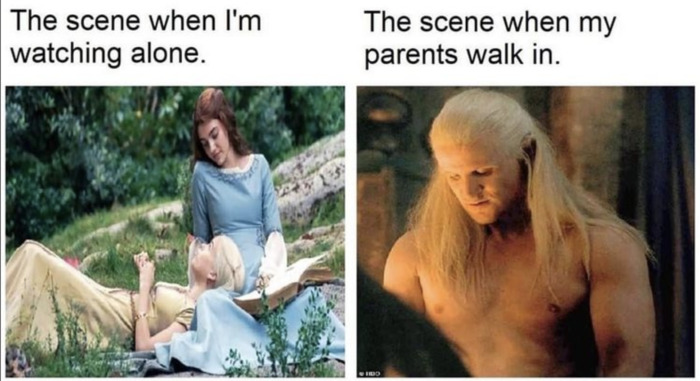 5. You all do realize his name is really close to demon, right?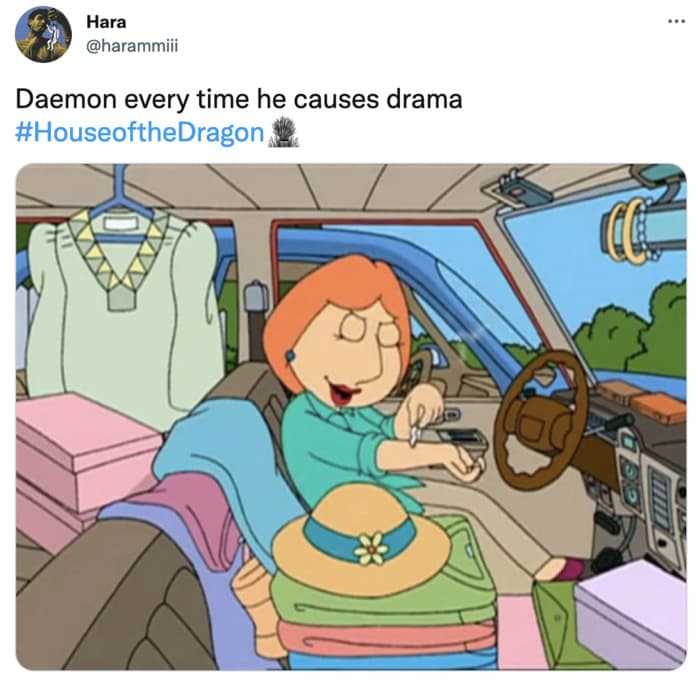 6. Eenie meanie minie, moe.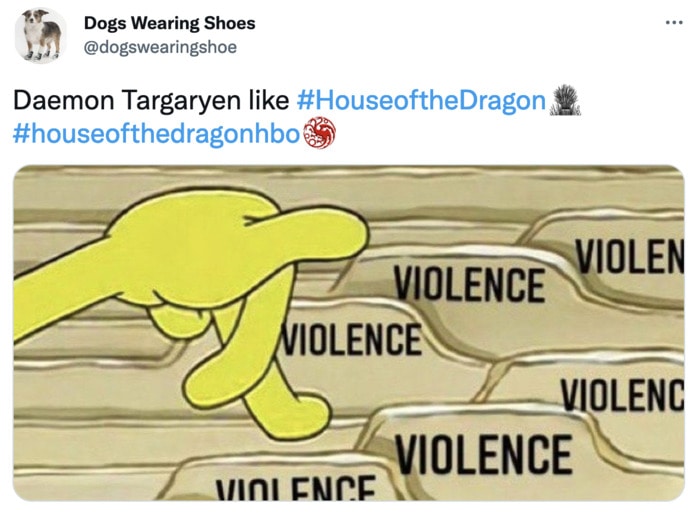 7. All the good ones have a calling card.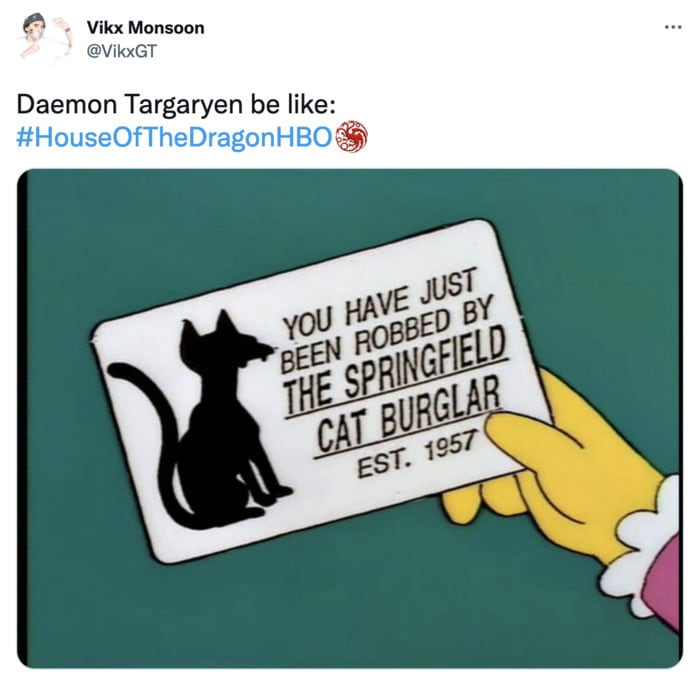 8. Honestly, even average would be impressive there.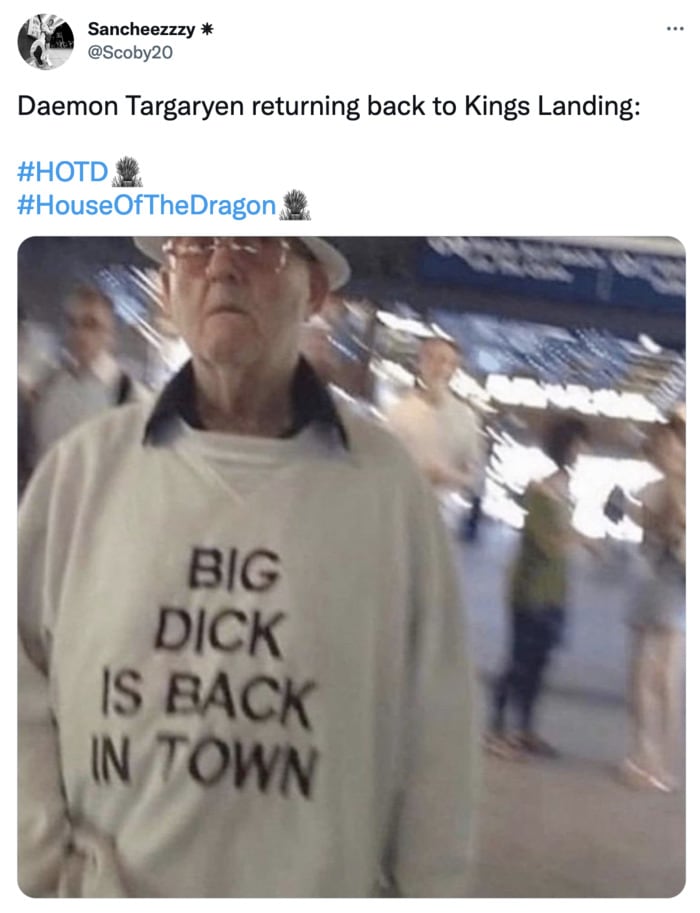 9. Only we get to talk about our siblings that way.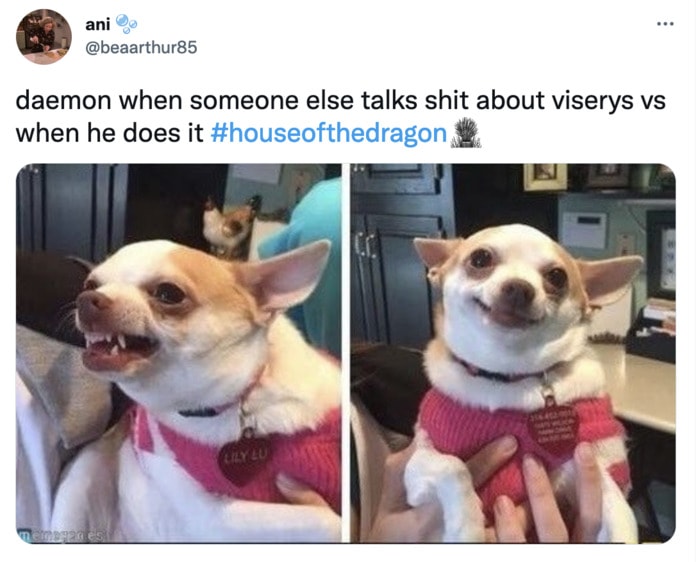 10. You've got a bunch of those, right? Right?
Daemon throwing the dragon egg #HouseOfTheDragonHBO pic.twitter.com/eVXrSA9Bi3

— rosco (@073258952a) August 29, 2022
11. Who, Daemon?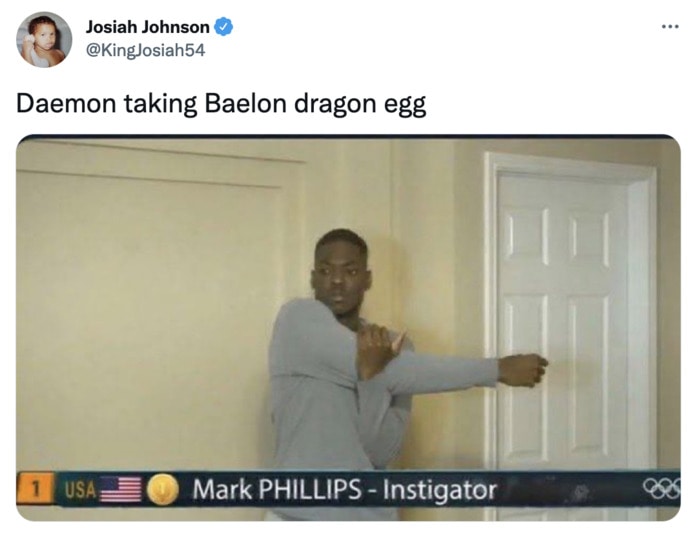 12. Funny how both drama and Daemon start with the letter d.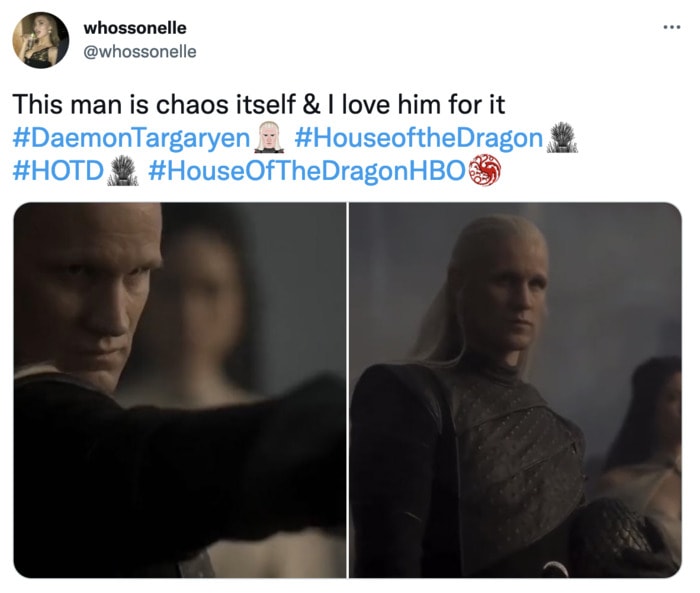 13. Twitter: "I can fix him!"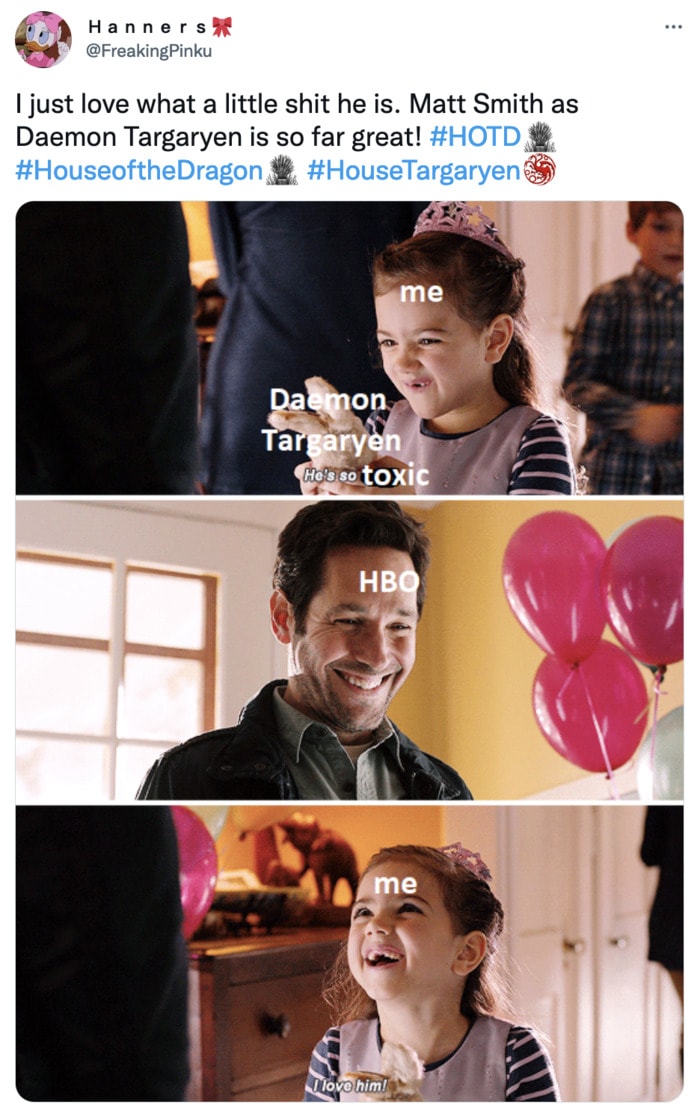 14. And every person on the Internet swoons.
daemon targaryen at all times #HouseOfTheDragonHBO #hotd pic.twitter.com/HjgR4I3KZR

— Mae (@Chkcaseofideas) August 29, 2022
15. Welp, time to go.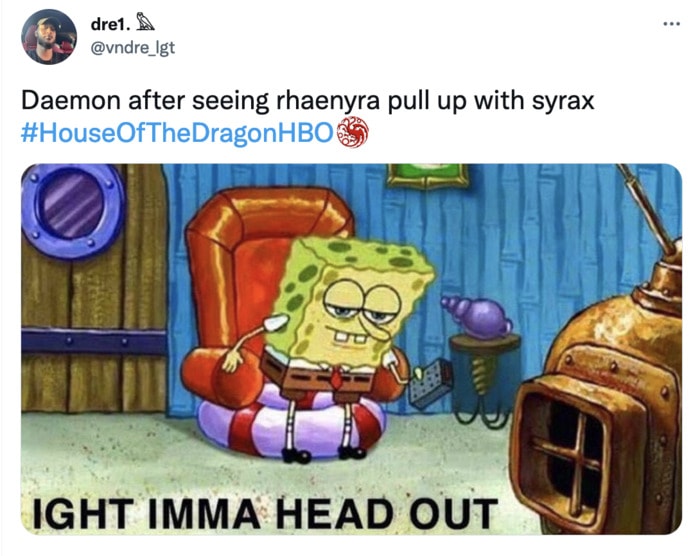 16. HBO execs are very confused right now.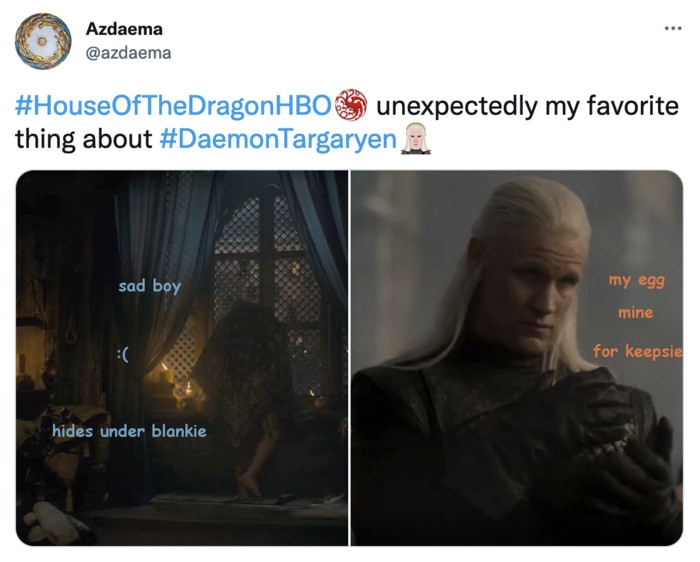 17. :sticks fingers in ears, flies away on dragon: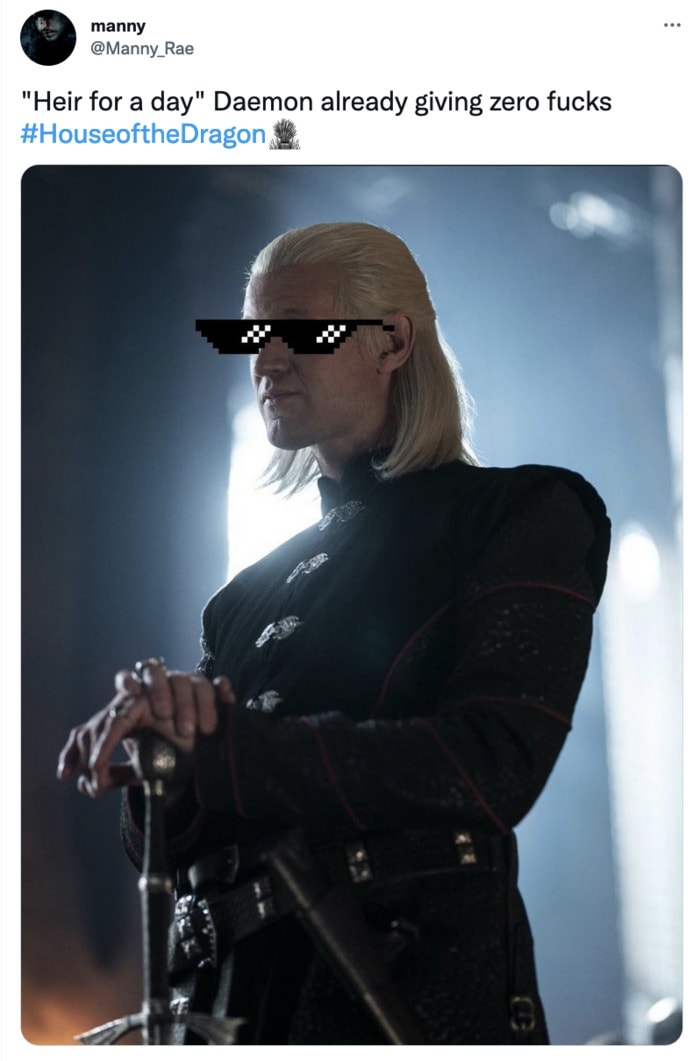 18. Bad boy with a tender side? Groundbreaking.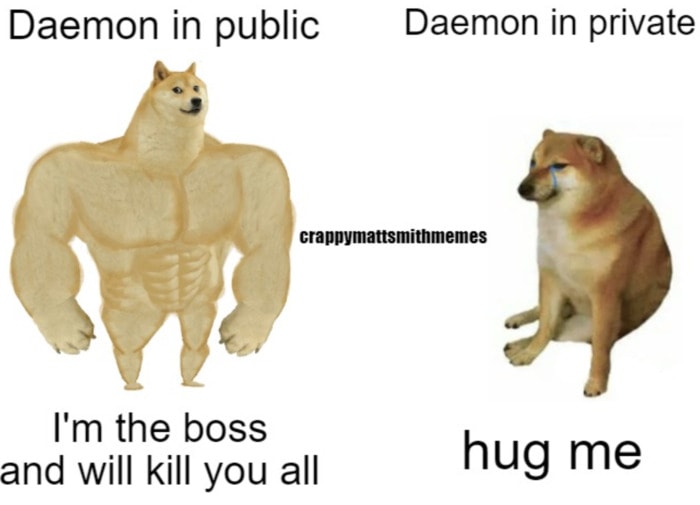 19. :giggles: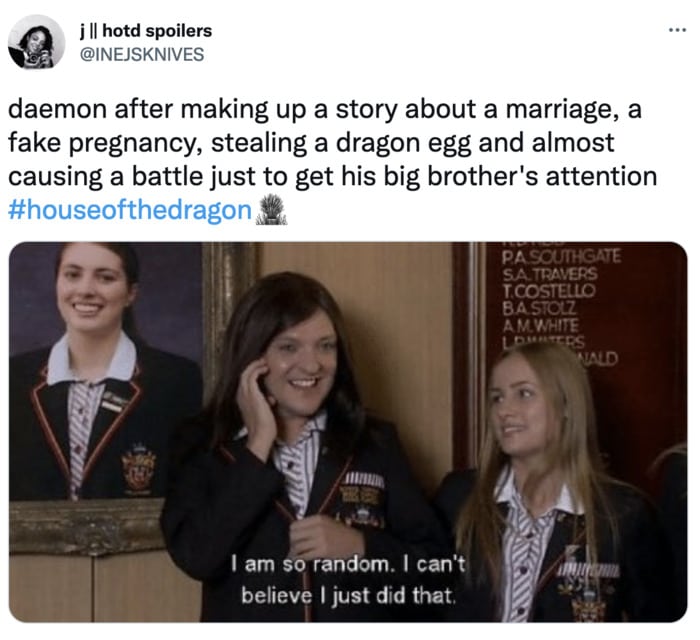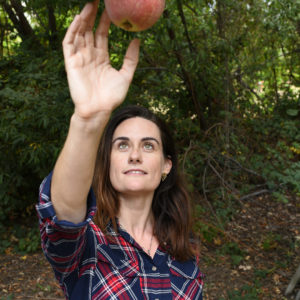 Latest posts by Rebecca Swanner
(see all)