Spring is in the air, birds are singing, flowers are blooming, and humans are collectively grumbling about losing an hour of sleep. Yes, it's that time again. And the only good thing about springing our clocks forward is these funny Daylight Savings memes and tweets.
And the fact that we get to feel like time travelers for a brief moment. Hopefully, one with lots of coffee.
Perhaps one of the most unifying things in the United States, this time change is hated by pretty much everyone. Especially parents or anyone trying to stick to some semblance of a schedule. So fuel up on extra espresso, remember how to change that one analog clock that's still in your house, and let's dive into the hilarity that is Spring Daylight Saving Time.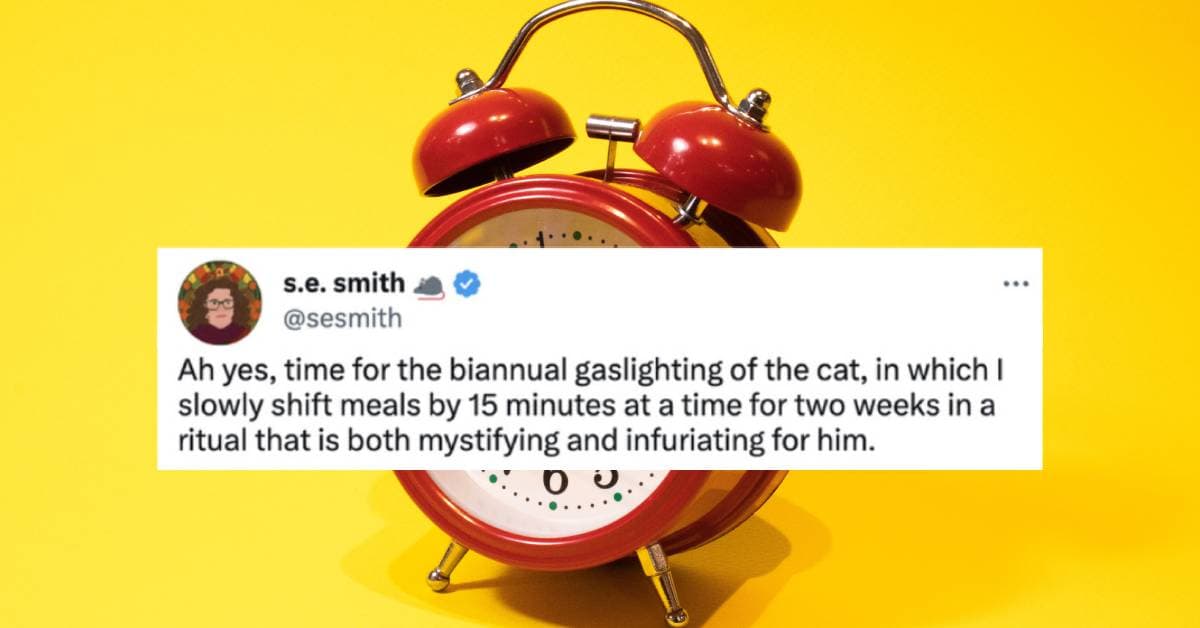 Funny Daylight Savings Memes and Tweets About Springing Forward and Losing an Hour
1. We liked the whole car thing better, but who are we to argue with Oprah?
2. Now we're talking!

3. Follow for more life hacks.

4. This might not be a good time to remind you about Tax Day coming up in a month…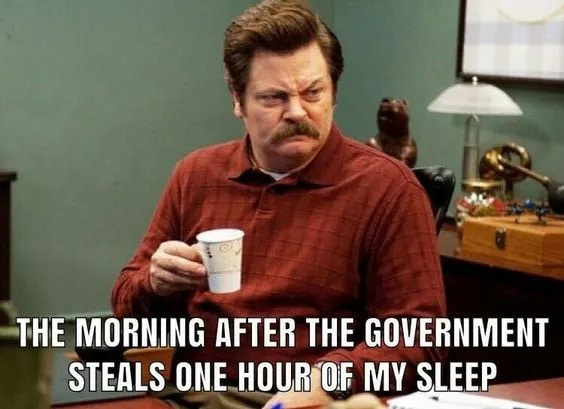 5. It's the show where everything's made up and the points don't matter!

6. The OG damsel in distress.

7. Too much mathing. Not enough sleep.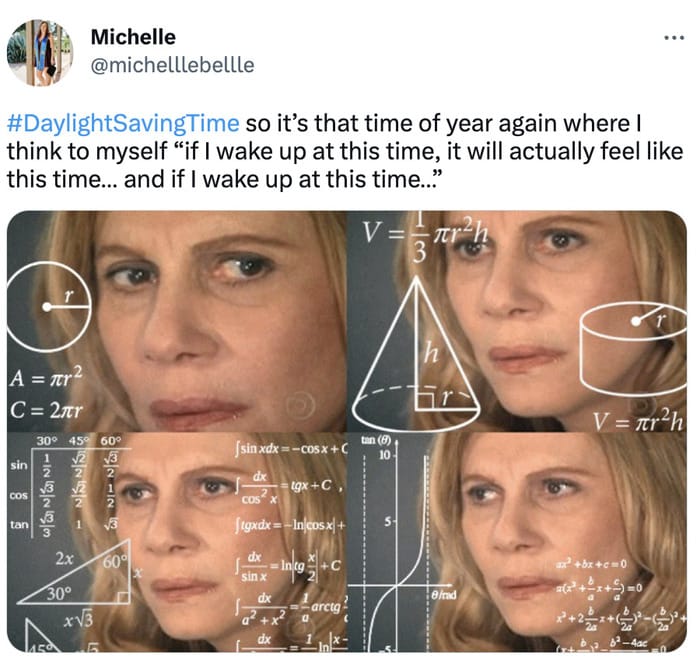 8. Fluffy craves order. This…this is not order.

9. Neat.

10. We'll take them all.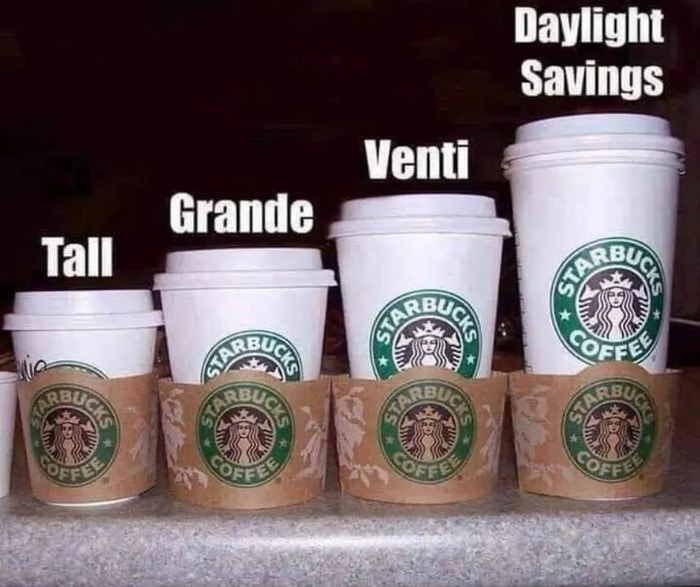 11. We should be so used to it by now!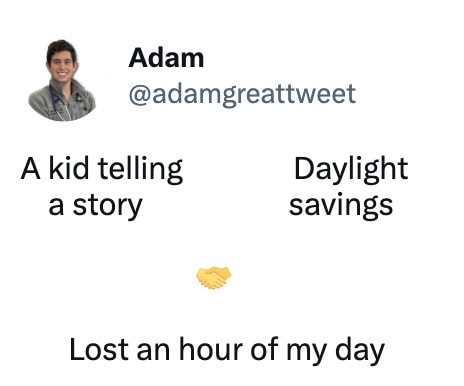 12. A way better holiday than "Dill Pickle Popcorn Day."

13. Okay so there's a *slight* difference here.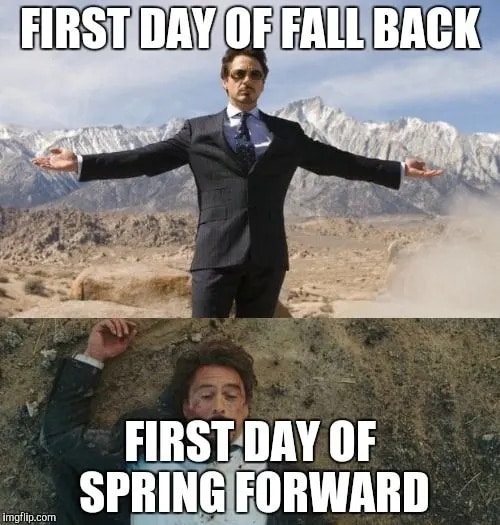 14. Checks out.

15. Well thank goodness…

16. At least things aren't this bad.
in honor of daylight saving time: a masterpiece pic.twitter.com/D3U2qwB4Mt

— lemonlyman (@nocontxtww) March 10, 2019
17. Well we have to wash our hair in three days and honestly it's just like, a lot.

18. Even Regina George is shaking.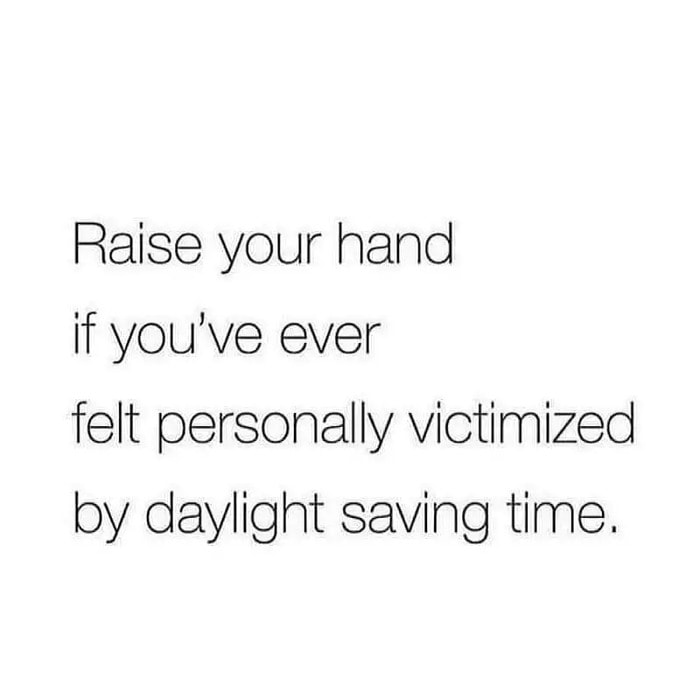 19. Are they touring this year?

20. And finally, the one good thing to come out of Spring Daylight Saving Time:
Daylight saving time is on Sunday. Seasonal depression girlies…it's our time to shine. WE BACK!! pic.twitter.com/QDrBeofxEh

— GirlTyler (@sheistyler) March 9, 2023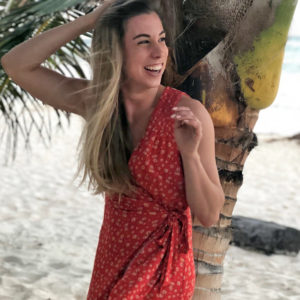 Latest posts by Hannah Rex
(see all)