What's the difference between affect and effect, lie and lay, or who and whom? We can't solve all the world's mysteries. But what we can tell you is the difference between bisexual and pansexual. These words have close, sometimes overlapping, definitions, so they can easily be confused.
At the end of the day, a label can only be defined by the person using it. If you're wondering which label is right for you, here's an overview of some of the differences and similarities of bisexuality and pansexuality.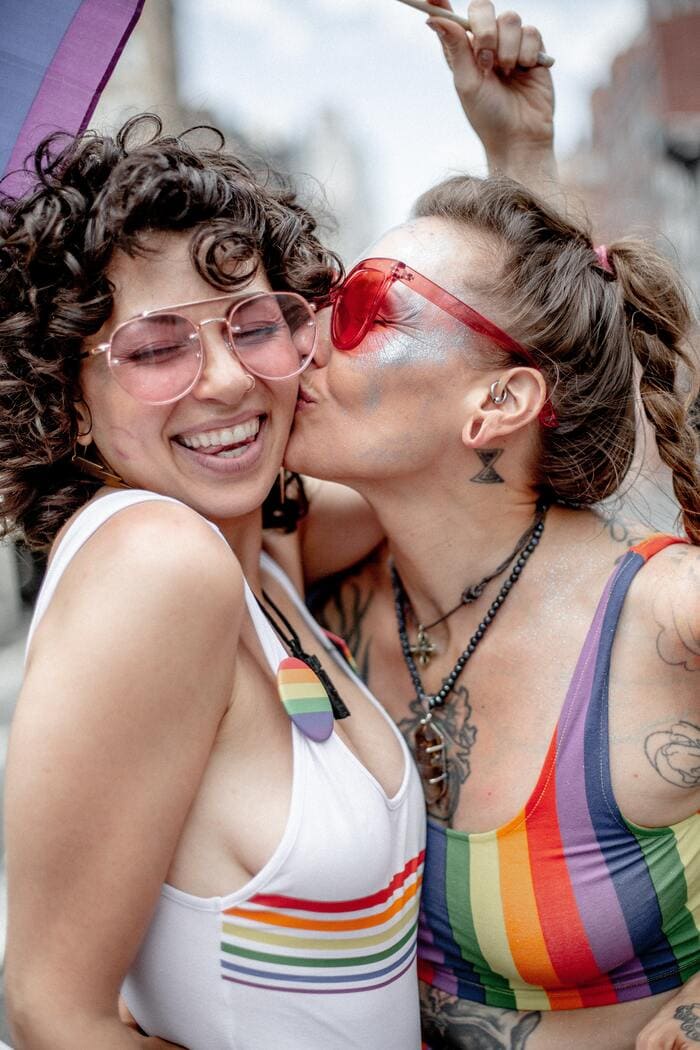 What Is Bisexuality?
"In its most basic form, bisexuality is attraction to two or more genders, or attraction to multiple genders," says CJ Higgins, queer educator and host of the My Gay Agenda podcast. "The term 'bisexual' is an older one with a lot of history. And, as such, it has a lot of definitions!"
Bisexuality used to refer to what we would now call intersex, but mostly in botany. Flowers attract the birds and the bees, so they've always been playing for both teams.
"The first known use of the term bisexual was in 1793, which meant 'possessing characters of both sexes simultaneously,'" says Saba Harouni Lurie, licensed therapist and owner of Take Root Therapy. "Then, at the beginning of the twentieth century, the meaning focused on a combination of 'masculine' and 'feminine' gendered characteristics."
By the late 1900s, bisexuality started to be used to refer to attraction to multiple genders. "The term then picked up traction in the 1970s and people have used it to describe attraction to multiple genders ever since," says Higgins.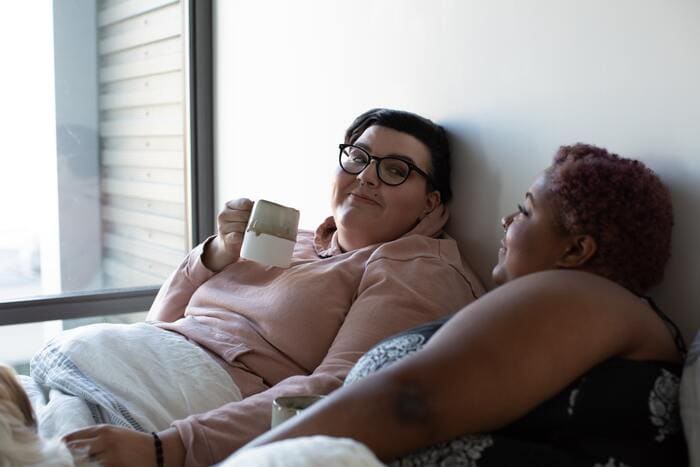 What Is Pansexuality?
"Pansexuality can mean attraction to all genders, or attraction regardless of gender. The latter means that for pansexual people, gender is not a factor in determining if they will be interested in someone," says Higgins.
"Many people think that 'pansexual' is a new term. But in fact it was part of the bisexual community back in the 1970s. And, it also had an earlier history dating back to its first use in 1914!"
Back in 1914, Sigmund Freud-haters coined the term to dunk on his idea that sex instinct drives all human activity.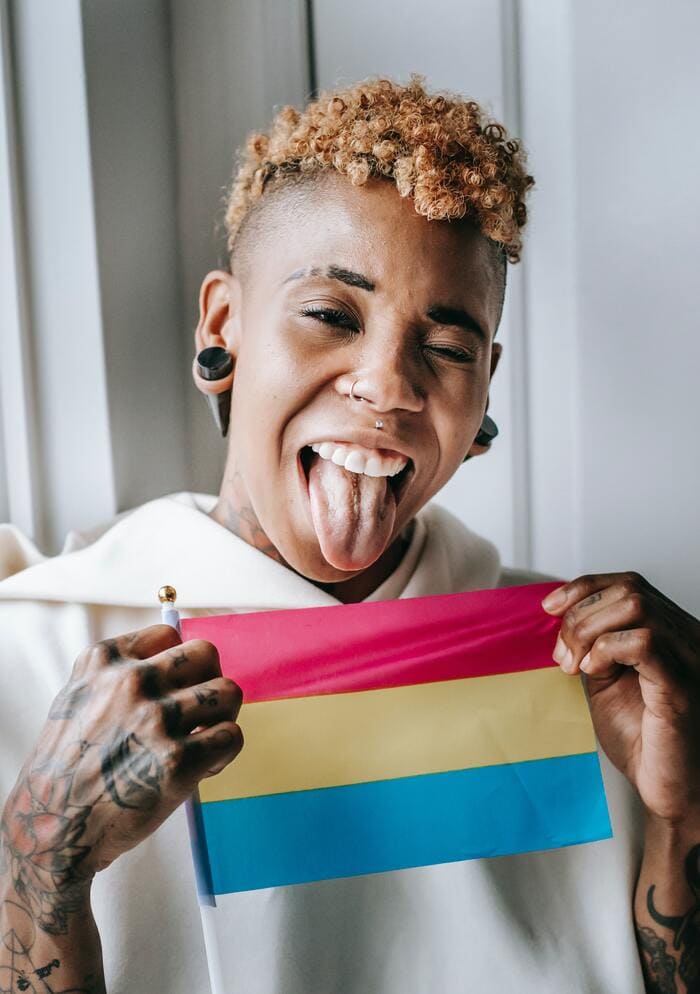 "In the early 1900s, pansexuality was a psychoanalytic term referencing (and pathologizing) the idea that sex was the motivator of all things," says Harouni Lurie. It may be true that we're all too horny to function, but that's not pansexual people's fault. It's Chris Evans's fault.
Pansexuality, sometimes used interchangeably with "omnisexual," started being used to describe a sexual orientation in the 1970s, and became more popular in the 1990s and early 2000s.
"The current meaning of pansexual extended from this period of activism and the desire to reclaim identity on one's own terms," says Harouni Lurie.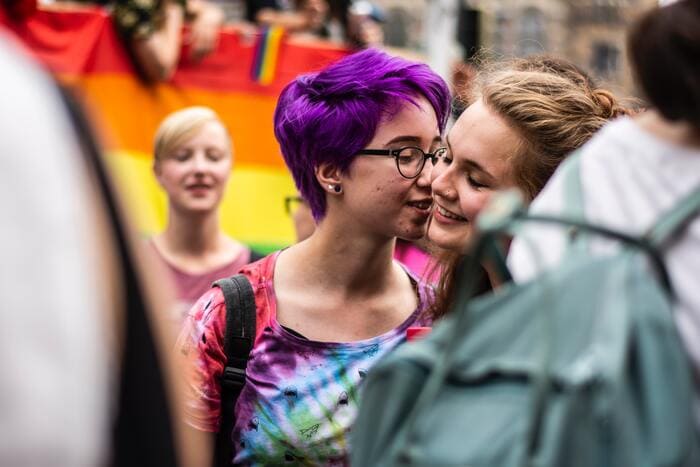 What's the Difference Between Bisexuality and Pansexuality?
"Some individuals identify as bisexual and pansexual and use the terms interchangeably. For others, using bisexual instead of pansexual allows them to clarify that they are attracted to some gender identities but not necessarily all gender identities," says Harouni Lurie.
Some people object to the "bi" in bisexual, thinking that it implies there are only two genders. While the prefix "bi" means two, the definition of bisexuality doesn't exclude gender beside cis man or cis woman. "Bi" can just be confusing like that. We're still trying to figure out if biweekly means twice a week or every other week.
"For bisexual people, they can experience attraction to multiple genders like pan people do, but gender may still be a factor in romantic or sexual interest," says Higgins. "Additionally, attraction to multiple genders does not necessarily mean attraction to all genders; there's a lot of genders out there!"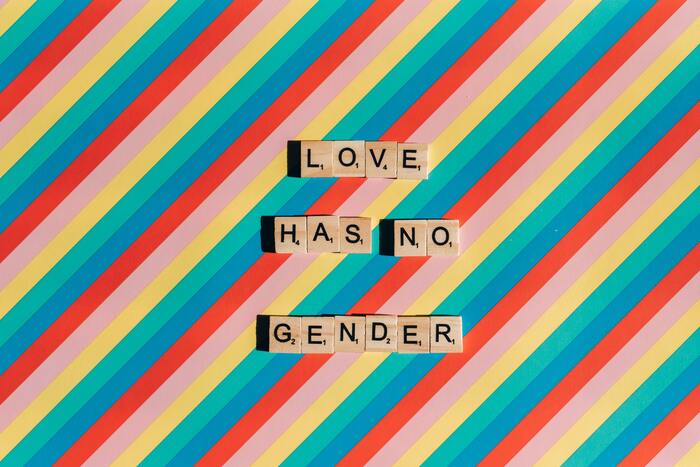 How Do I Know If I'm Bisexual or Pansexual?
If you're attracted to more than one gender, you may find that the label bisexual, pansexual, both, or neither feel right for you.
If you are attracted to many genders but you still feel that gender is a factor in your attraction, bisexual may be the best fit. But, if gender isn't a factor in your attraction, or you're attracted to all genders, pansexual may feel more accurate.
Higgins says some good questions to ask yourself are:
What role does gender play in your attraction to other people?
What gender or genders are you thinking about for potential partners?
Do you care what their gender is?
But Higgins says there is only one question that can truly give you the answer to your sexuality: "How do you feel about the film The Mummy (1999)?"
Long live Rachel Weisz and Brendan Fraser in those boots.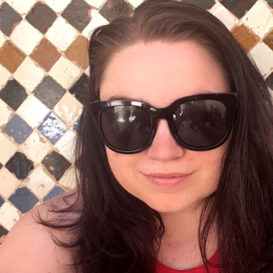 Latest posts by Madison Higgins Hwang
(see all)