Fourth of July is synonymous with fireworks, excessive amounts of red, white, and blue everything, and taking creative license with the word "salad." Which is partially why we've taken the liberty of ranking the classic Fourth of July foods from best to worst.
Also, because in the midst of a season of swampboob and bug bites, you can take solace in the form of good food at the Fourth of July BBQ. But it's also where you'll find everything from hamburgers and hot dogs to watermelon and s'mores.
And, like Thanksgiving, not all the cookout staples are really a "must-have" if you want to save room for the good stuff.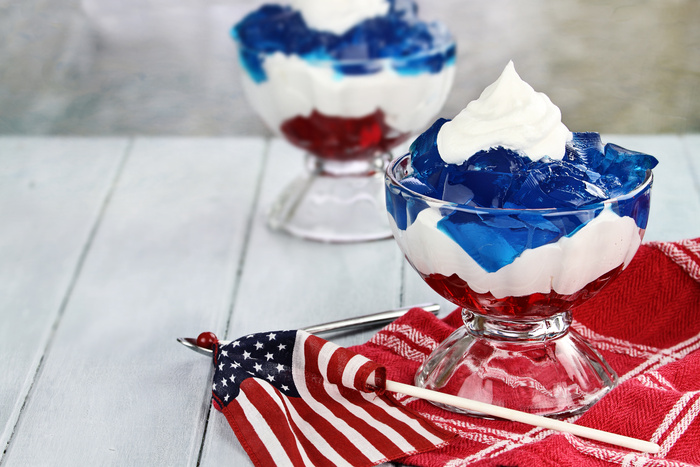 And, no, we didn't include s'mores. Everyone knows they're number one.
Fourth of July Foods Ranked Best to Worst
1. Hot Dogs
Taste-wise, hot dogs are pretty neck-and-neck with hamburgers. But we feel that burgers have been paving their own way lately while hot dogs have stayed truer to the cookout. You can also enjoy the classic pork or beef franks or go the plant-based route.
And, as a bonus, they're a great conversation starter. Ask a family member "is a hot dog a sandwich?" or "Why do hot dogs come in packs of 10″ then walk away.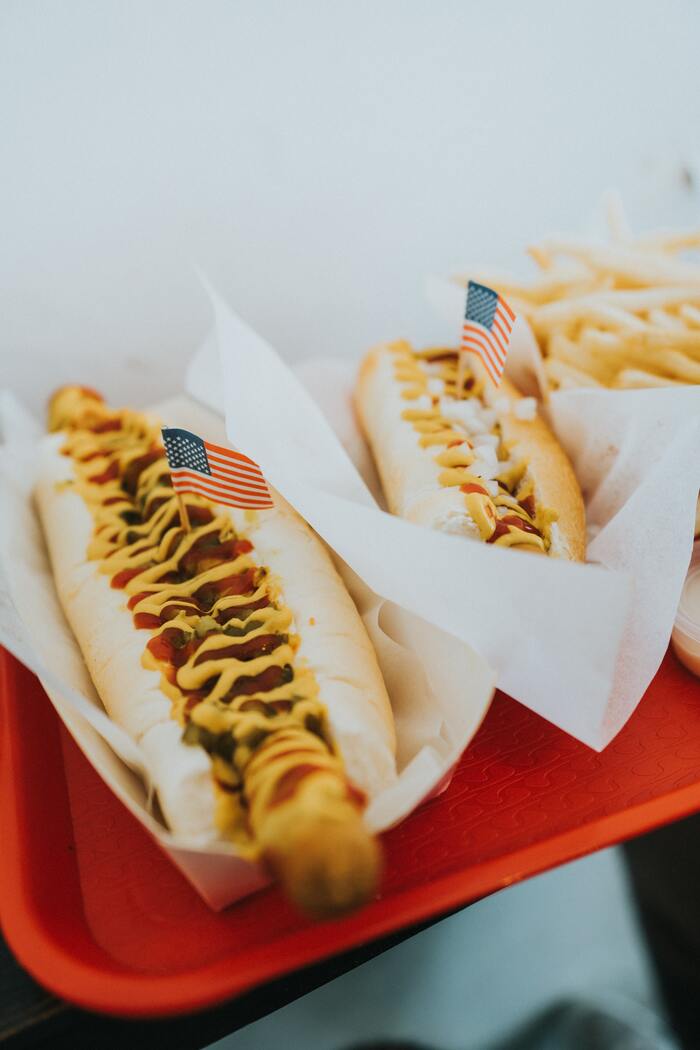 2. Hamburgers
We have a lot of respect for this main BBQ staple, especially with how far plant-based interpretations have come. In this age of over-the-top burgers and triple stacks, there's something about a simple patty thrown on the grill with a slice of cheese that fills a void that no gourmet aioli ever could.
Sure, whoever is manning the grill might not get that Costco patty to your perfect medium-rare, but if it gets a little overcooked you can always just use it as a Frisbee. Yay for yard games!

3. Strawberry Shortcake
Whether the cake in your ideal version of Strawberry Shortcake is a sponge cake or a biscuit, layering it with whipped cream is rarely a bad idea. Top it with in summer berries, and you have a hit on your hands. Or, in your mouth depending on how messy you are.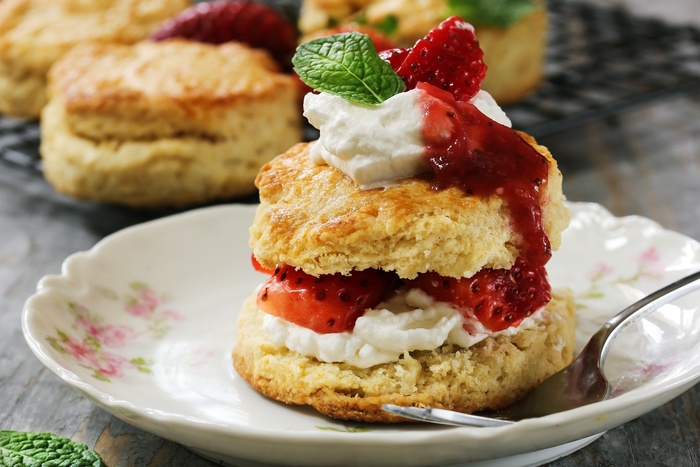 4. Potato Salad
Potatoes get a leg up in any category as the best starch around, But potato salad is the perfect vessel for bringing bacon and chives to the BBQ, so that moves this cookout staple up the list.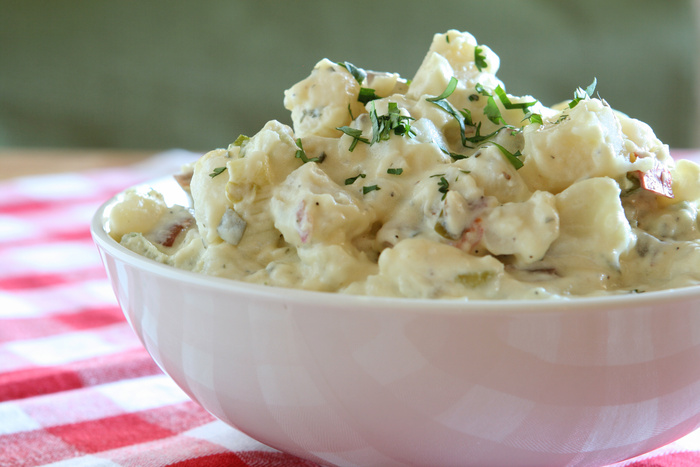 5. Apple Pie
There's a reason that "as American as apple pie" is a saying, and it's not because apple pie drives a pickup and rejects the metric system. Apple pie is delicious any time of year, but a summer BBQ is the perfect excuse to dress it with a scoop of vanilla ice cream.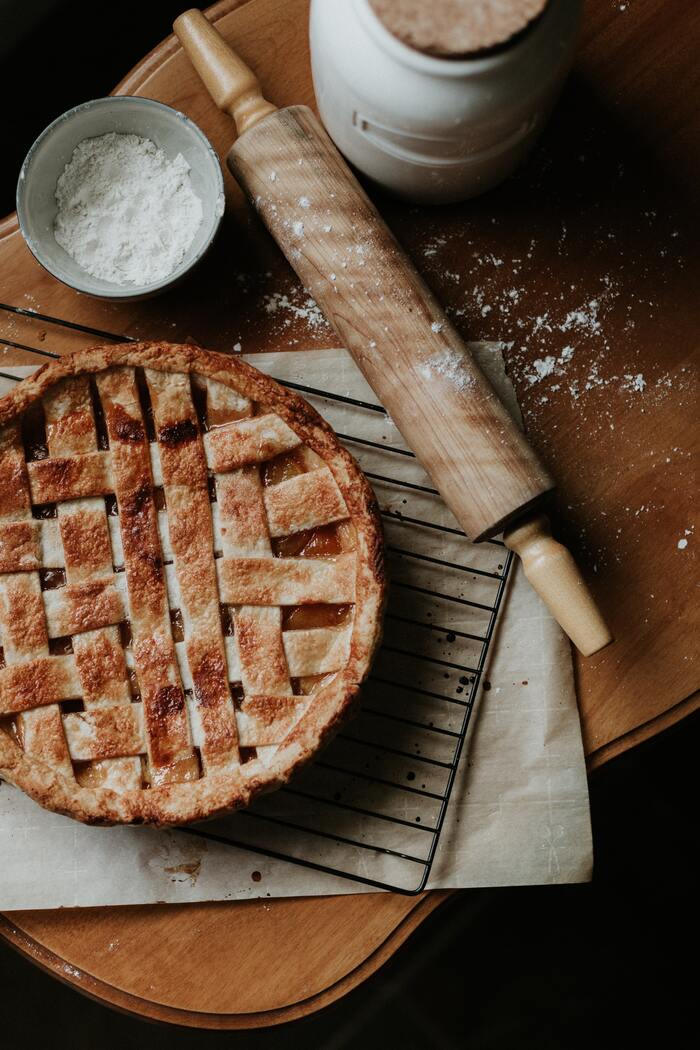 6. Potato Chips
What's a Fourth of July BBQ without that share size bag of potato chips? Yes, there's a bowl for people to help themselves, but party patrons inevitably wander back into the kitchen and find themselves dipping into the open bag of irresistibly salty goodness.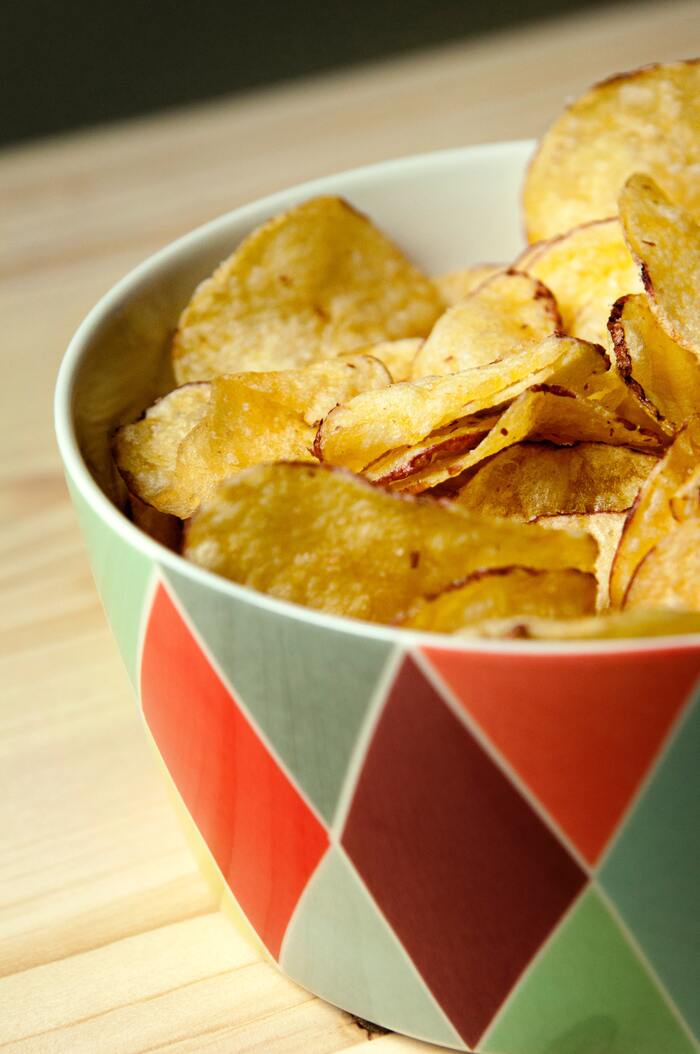 7. Fruit Salad
It's nice to have a palate cleanser between the other salads which, let's face it, are mostly mayonnaise. When properly done, there's enough variety of fruit that the average quality of the salad is bound to be at least pretty darn delicious. Unless it's mostly melon. Then just start over.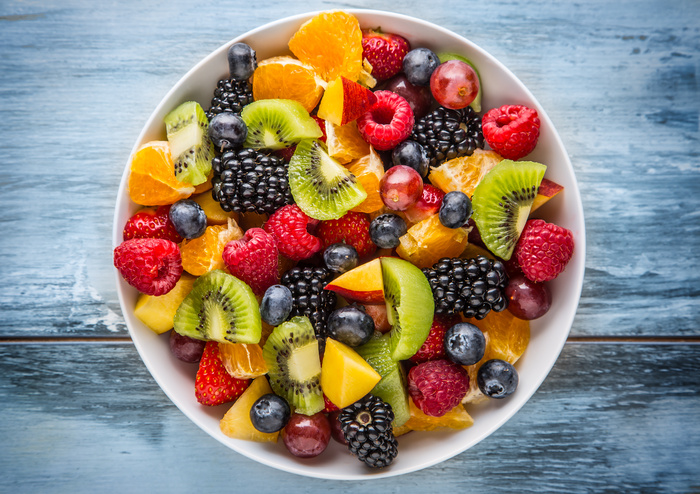 8. Macaroni Salad
Solid middle ground. We don't daydream about it, but we're happy to pick at it while we're waiting for the rest of the food to come out.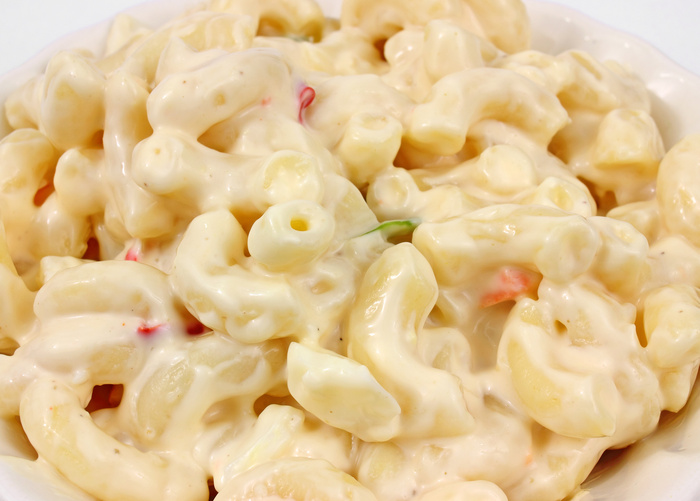 9. Lemonade
A well-made lemonade is a refreshing, sweet alternative to White Claw (er, water) and a good canvas for other summer flavors like strawberry or cherry or tequila.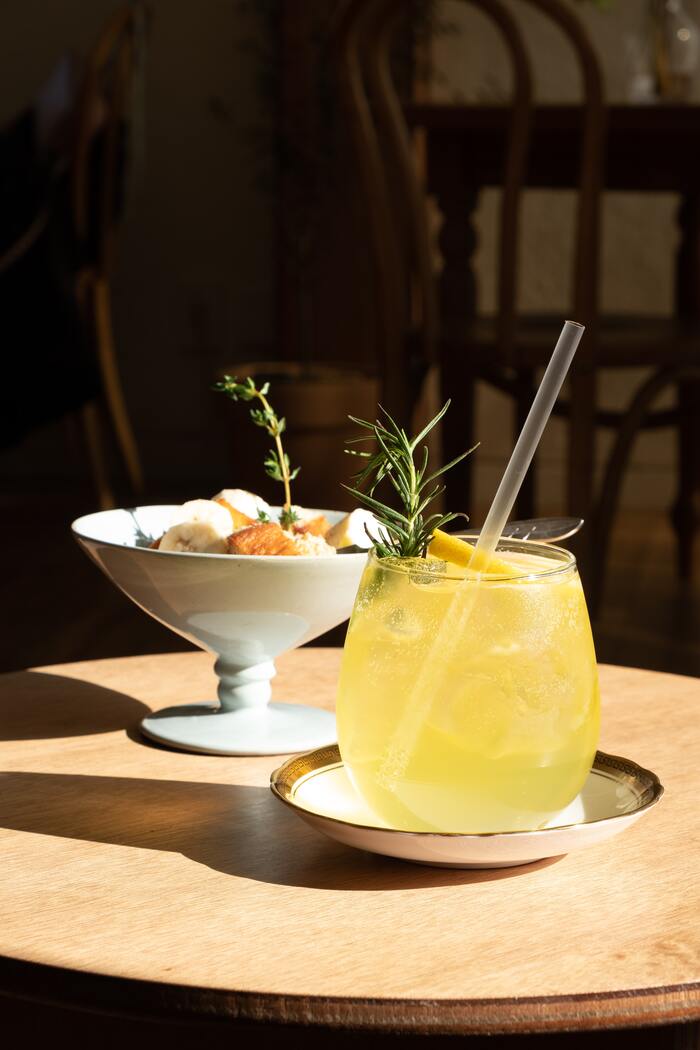 10. Cole Slaw
Nobody's going to get excited about cole slaw. It's there. It's good. It'll get eaten, and it'll likely be enjoyed. But do you really show up for the cole slaw? Is this the hill you're going to die on?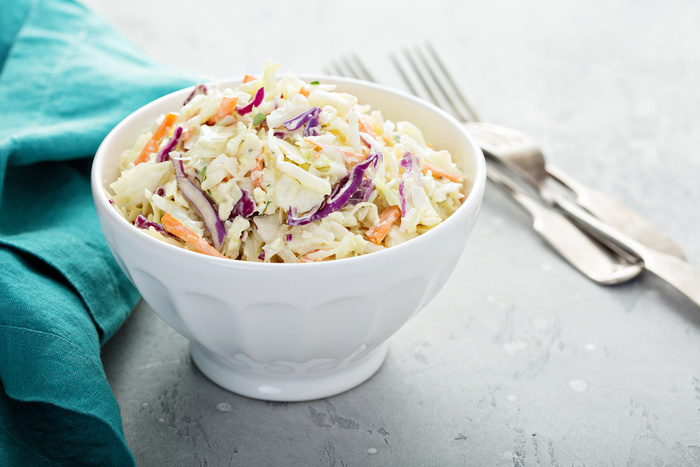 11. Jello
Aside from contributing to the color scheme, there's nothing special about Jello's artificial flavors and cow bones. Especially when there's an abundance of fresh, seasonal fruits to be enjoyed.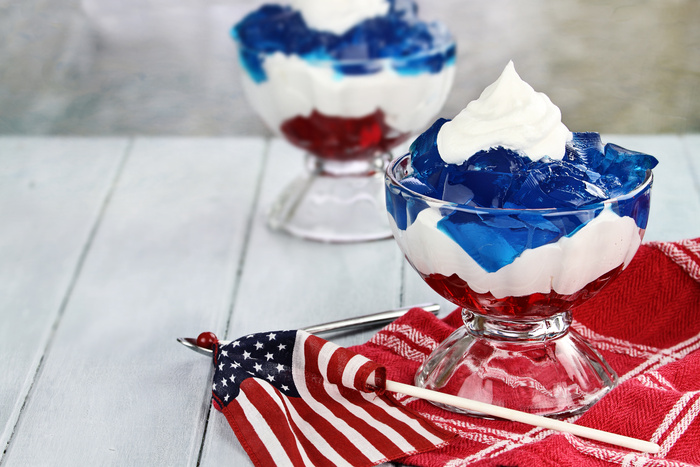 12. Watermelon
That said… watermelon is low on the list because we value consistency, a trait that this fruit lacks. Sure, watermelons can be sweet and bright. But, they can also be mealy, bland disappointments. Don't even get us started on the seeds.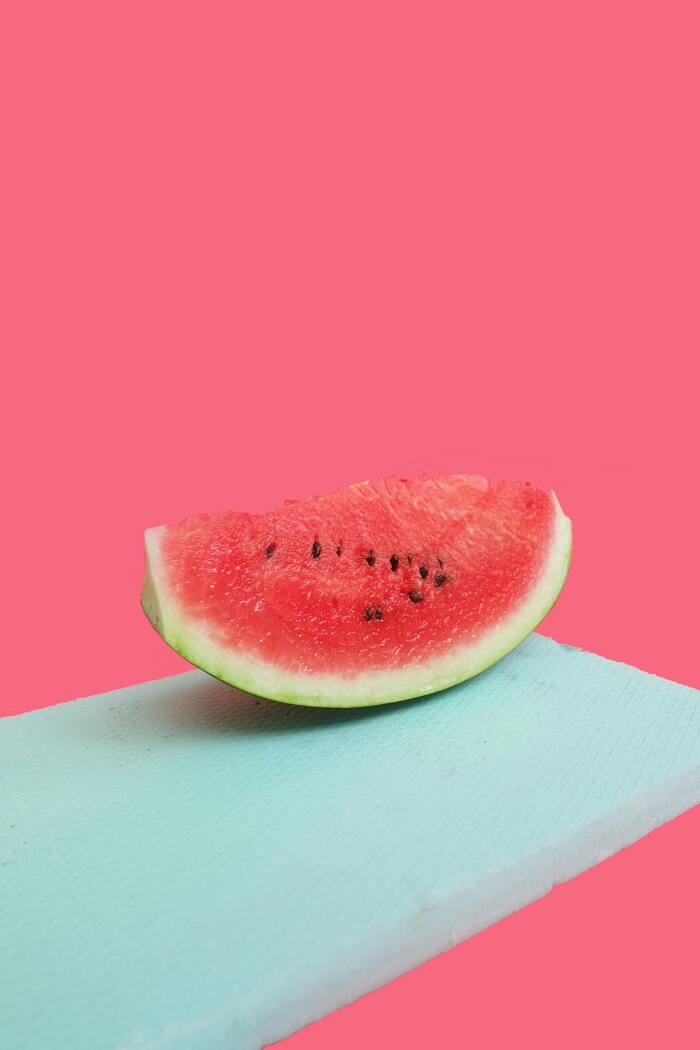 13. Corn on the Cob
Corn is delicious, but there are better things to do with your time than try to remove that corn kernel from between your back molars for the next hour because you forgot to bring floss.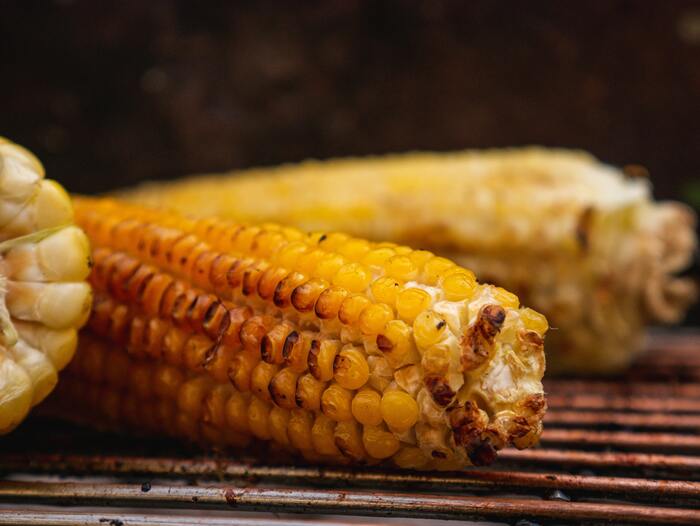 14. Baked Beans
Baked beans just confuse us. One one hand, we're impressed at how much sugar is in this savory dish. On the other hand, they're pretty terrible.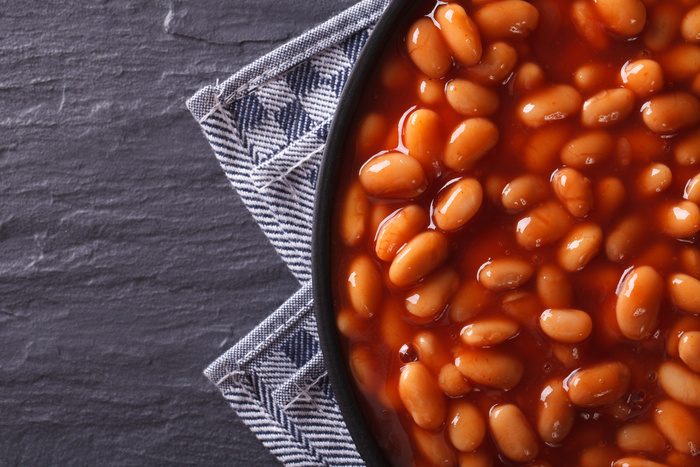 15. Deviled Eggs
You know what doesn't get better as they sit in the hot sun? Eggs.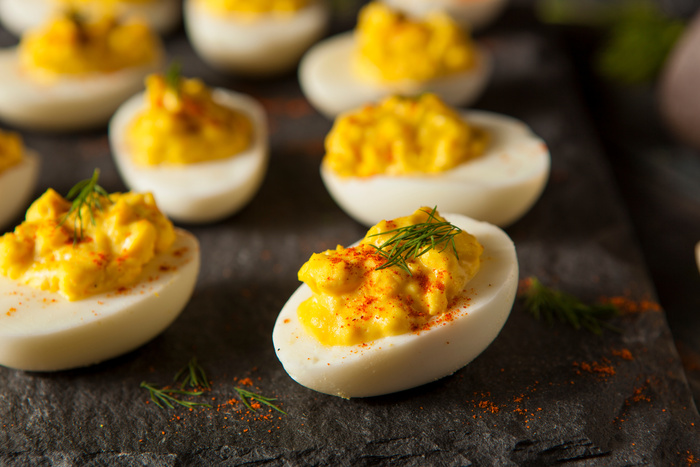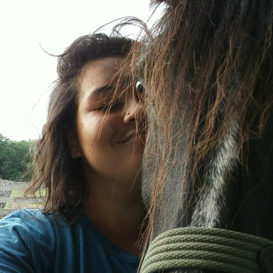 Latest posts by Hebba Gouda
(see all)