We feel that it's good to have a few solid jokes in your back pocket, just in case you need to lube up a conversation or break the ice mingling at a party. If you don't want to keep these jokes on hand, you can put them pretty much anywhere else on your body. As tattoos.
Yes, you read that correctly. A lot of people opt to get funny tattoos. From dark humor to silly puns, from doodles to intricate drawings, funny tattoos are often light on the words and heavy on the humor.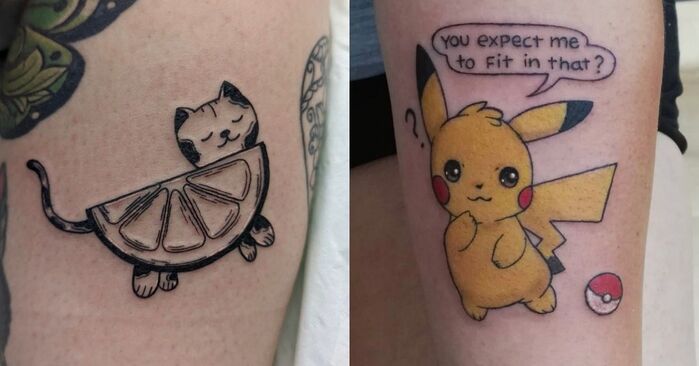 Here are some that would make us chuckle every time we saw it, for the rest of our lives because, as Grandma loves to point out, "you know tattoos are permanent, right?"
These Tattoos Are So Funny, You'll Be Glad They're Permanent
Man Riding Fish Tattoo
We know gas prices are high, but this is ridiculous.
2. Banana Tattoo
We wonder what's being blacked out when a banana is itself essentially one big phallus.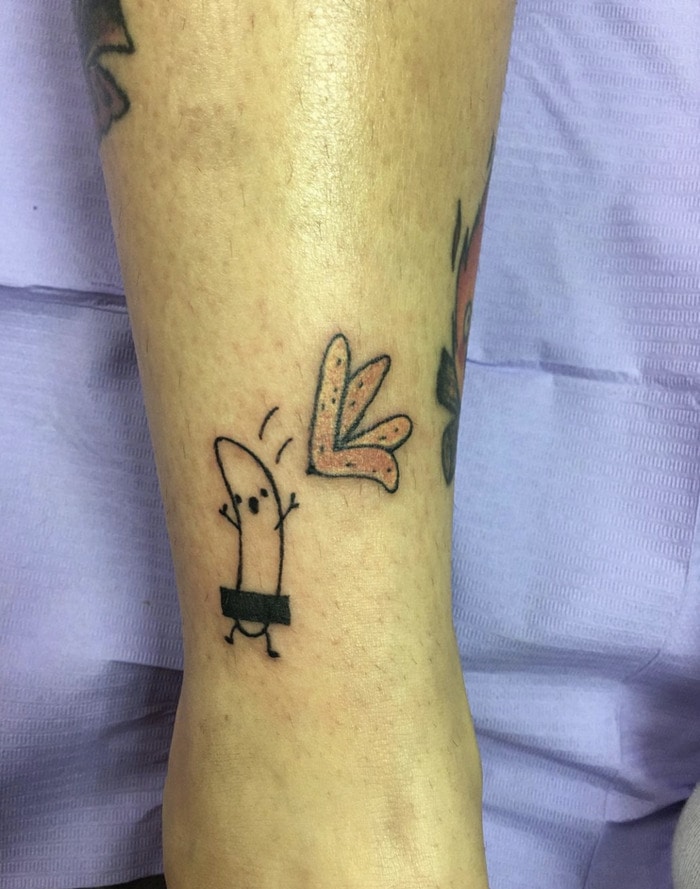 3. T-Rex Tattoo
A lot of good those shades did as that meteor came barreling towards Earth.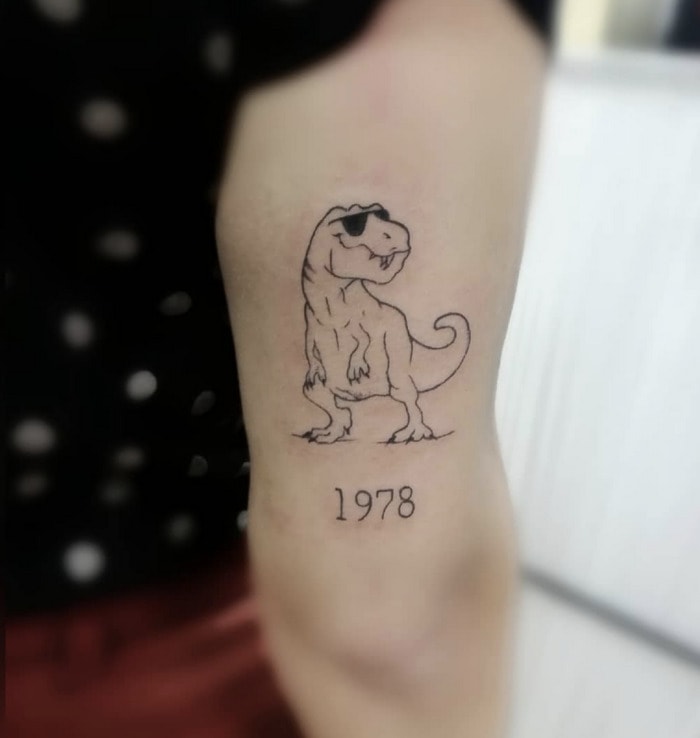 4. Bee Tattoo
It sounds a lot nicer than "sting people then die."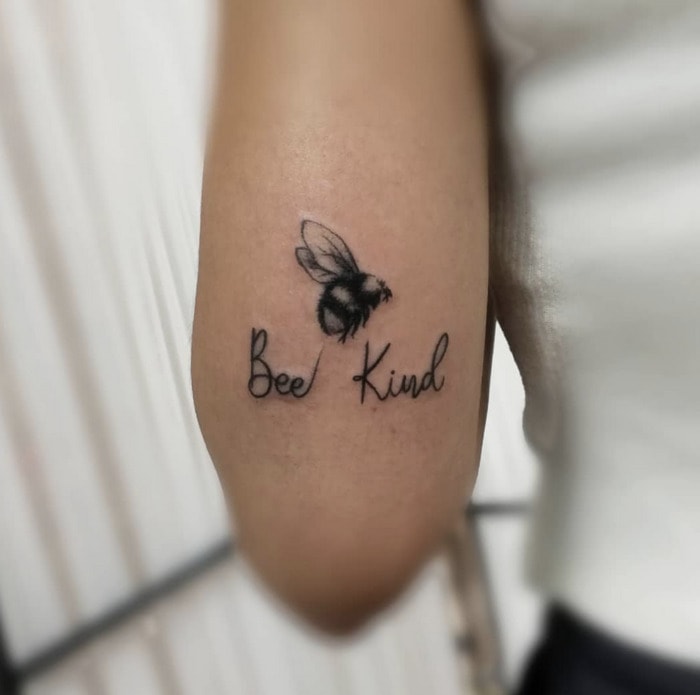 5. Campfire Tattoo
This fiery tattoo is a little… campy. Anyone up for s'mores?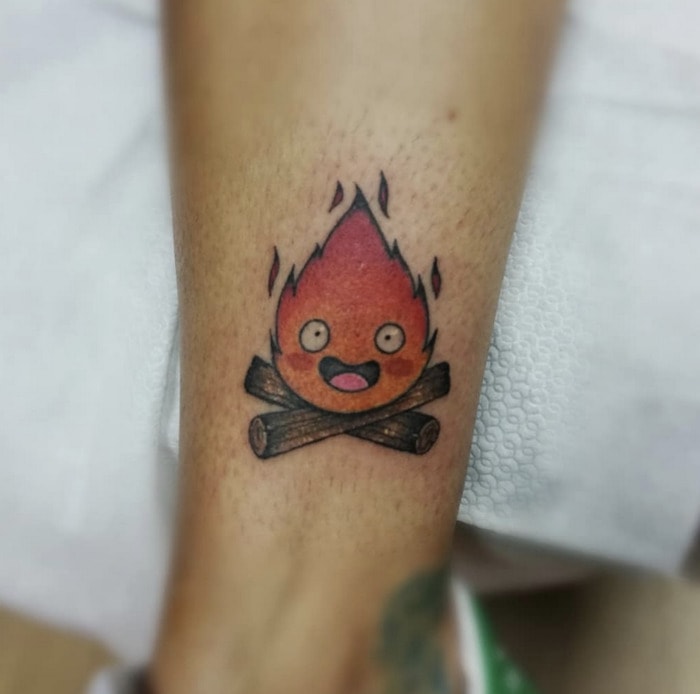 6. Heart Tattoo
"Your honor, my client is suing on the grounds that the surgeon left a cheeky signature during open heart surgery."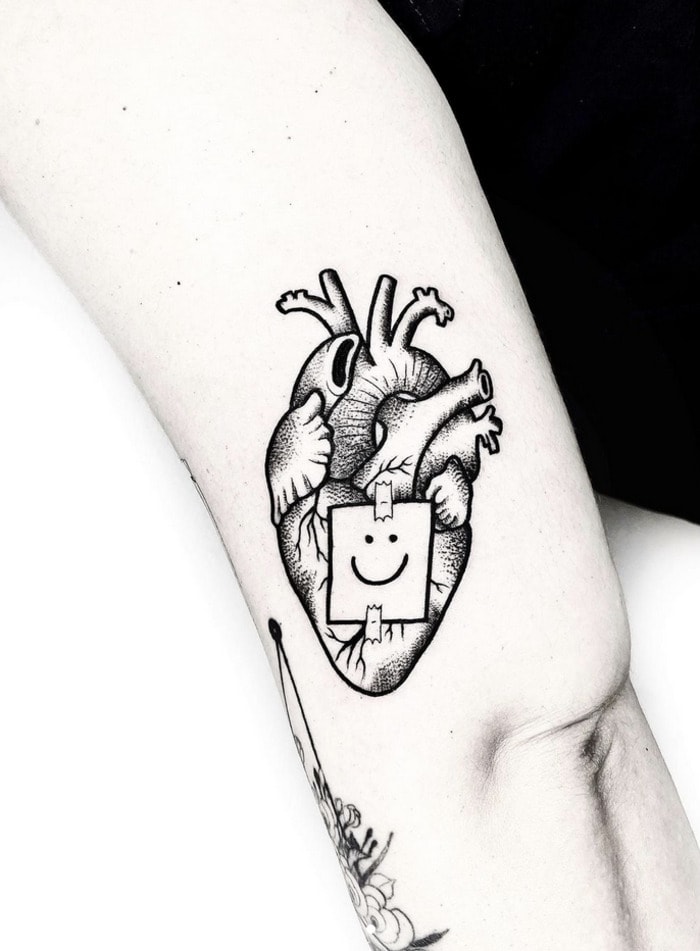 7. Pikachu Tattoo
Shout out to Pikachu for holding up a mirror to conventional beauty expectations. He means the ball, right?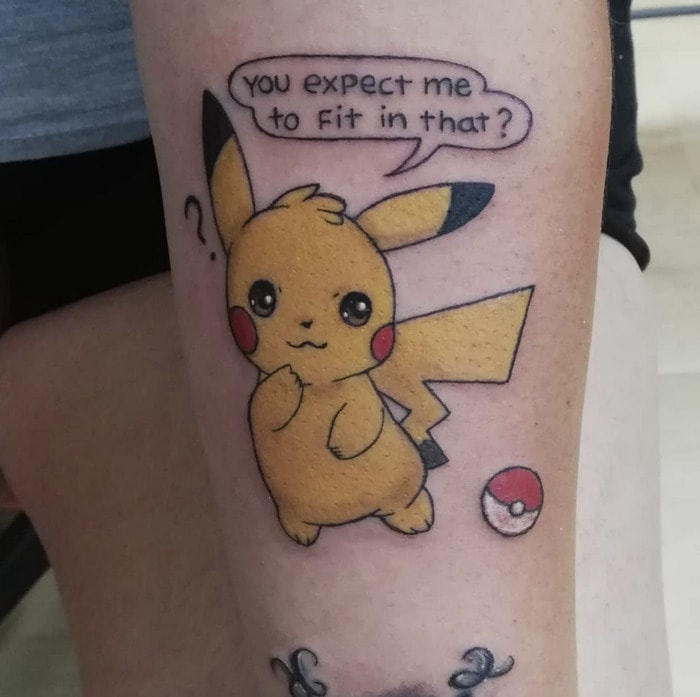 8. Drink Water Tattoo
A solid to-do list.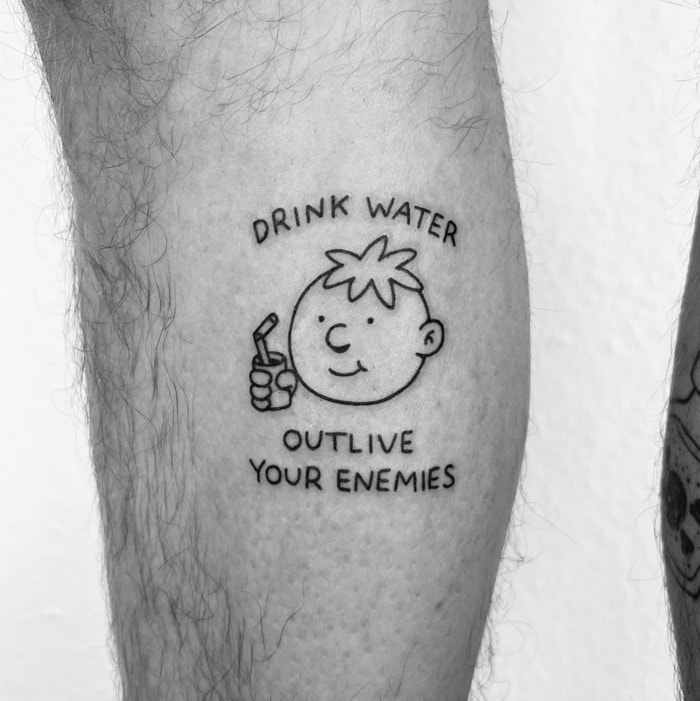 9. Vampire Pizza Tattoo
What a ridiculous concept. Pizza sauce without garlic? Get real.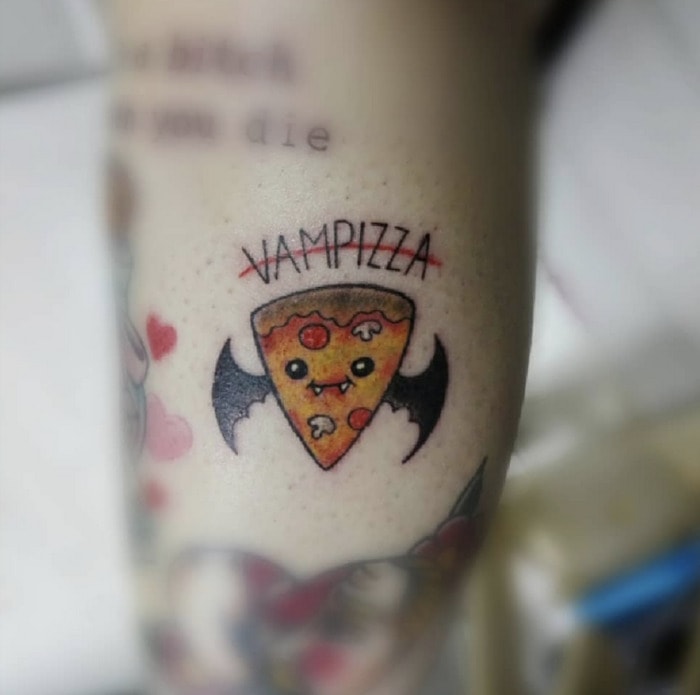 10. Unicorn Tattoo
When unicorns get tired of their likeness being co-opted for trendy birthday cakes.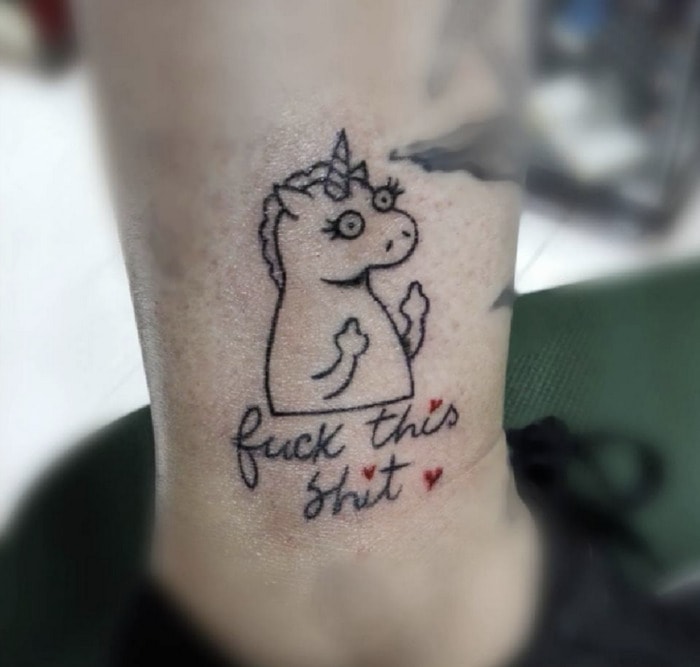 11. LEGO Tattoo
Serious "I dare you" energy.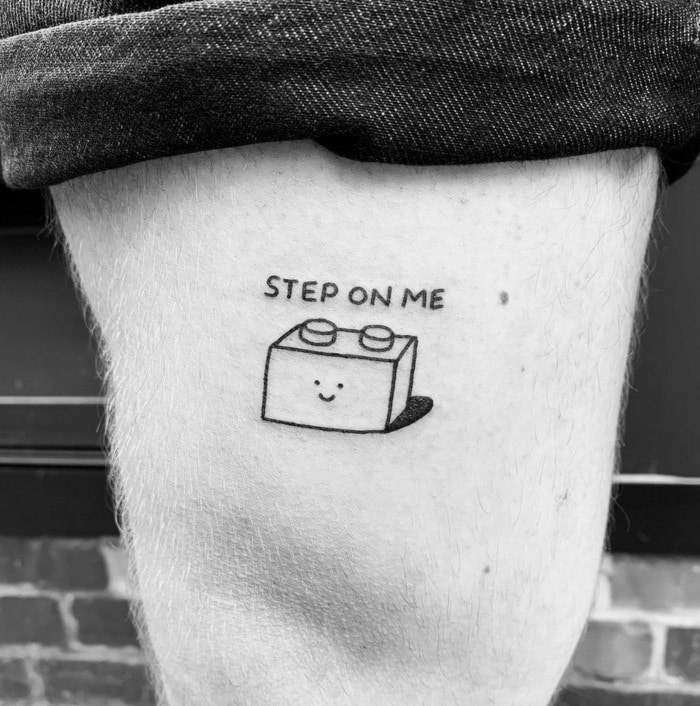 12. Take Out Order Tattoo
"Yes, hello I got my takeout order and the shrimp was a little under-cooked."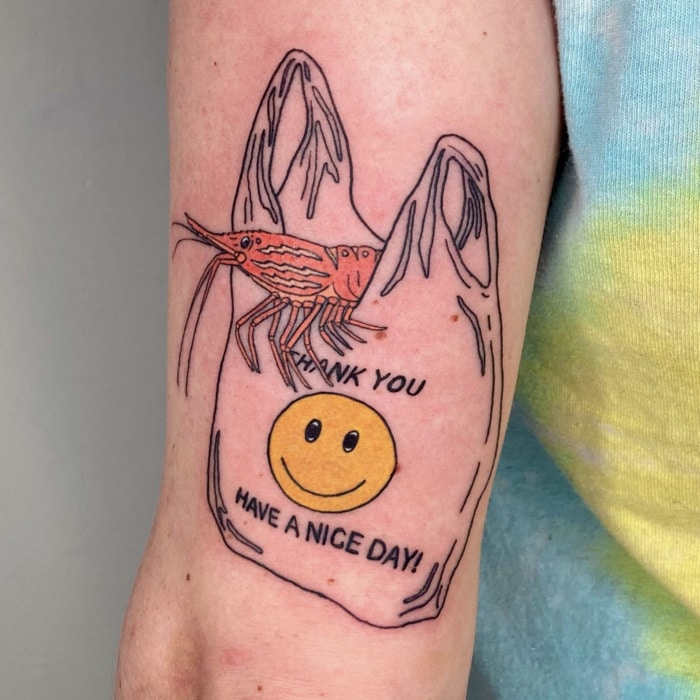 13. Giraffe Tattoo
Is it just us or does Zooey Deschanel look a little different these days?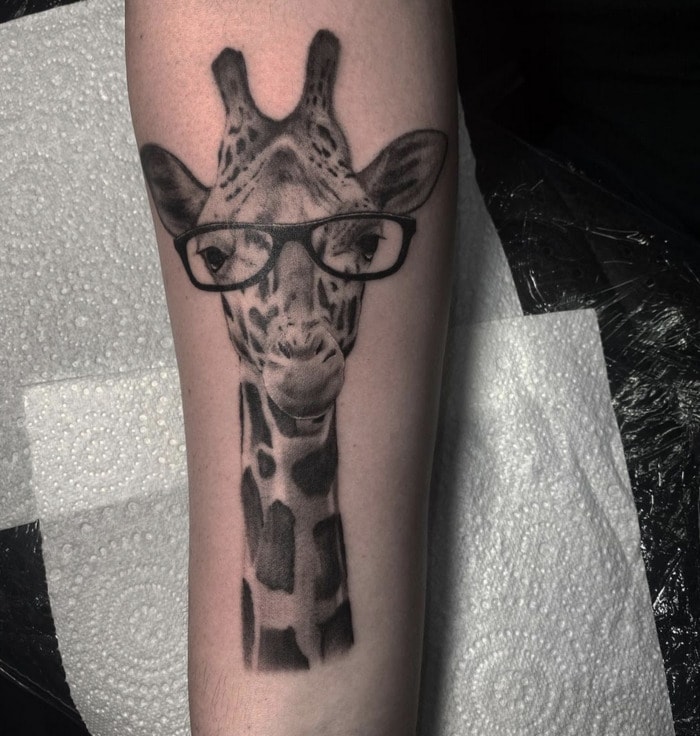 14. Rainbow Tattoo
Those leprechauns are going to be so pissed with what they find at the end of the rainbow.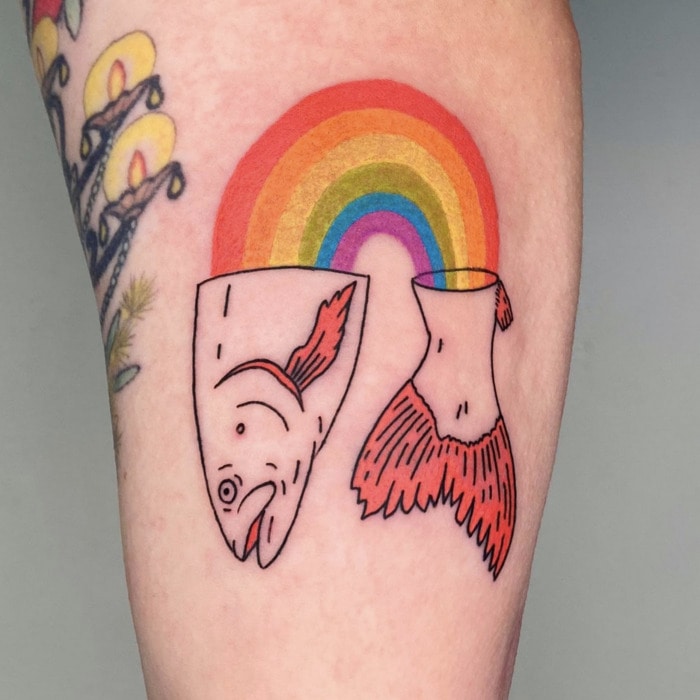 15. Super Mario Bros. Tattoo
"Hey, Luigi, if the plumbing thing doesn't work out, you could always…actually, no, that's not where I was going with that."
16. Cat Burrito Tattoo
This cat's aesthetic can be described as "James Dean meets burrito blanket."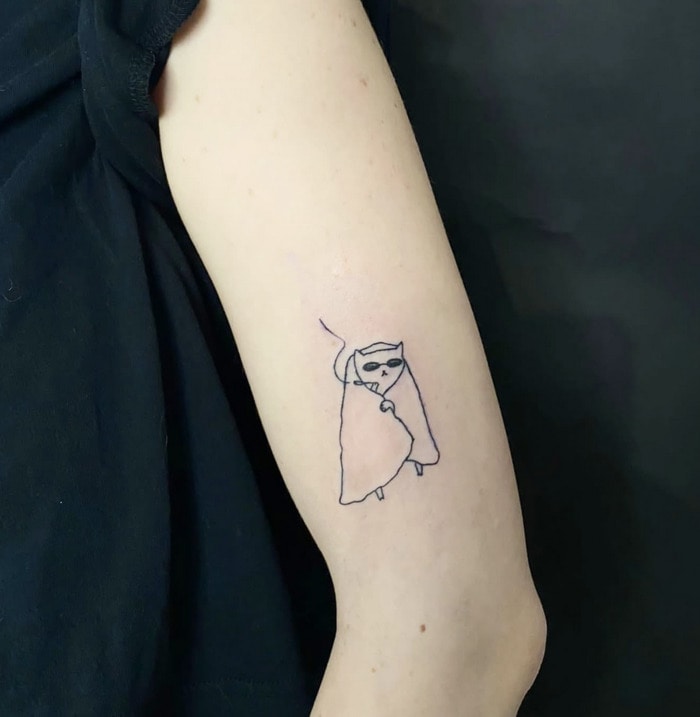 17. Egg Tattoo
You know what they say – keep an eye on your eggs.
18. Shrimp Tattoo
Fava beans and Chainti are so last cannibal year.
19. Coffin Tattoo
This tattoo does double duty as a biting comment to a human and a sweet love letter to a vampire.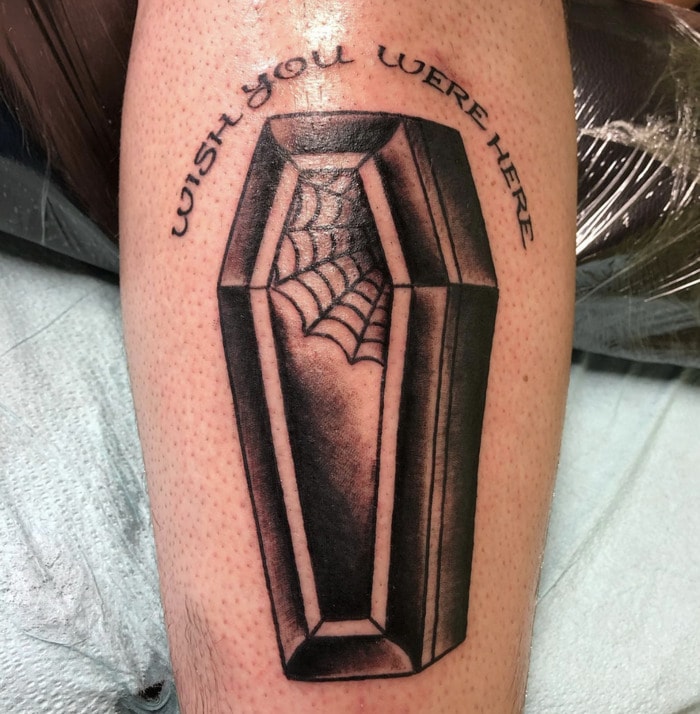 20.Taco Tattoo
We're all thinking the same thing: how are none of those fillings falling out?
21. Lemon Cat Tattoo
Pros: Sheds less. Cons: No room for internal organs. No belly rubs when you have paper cuts.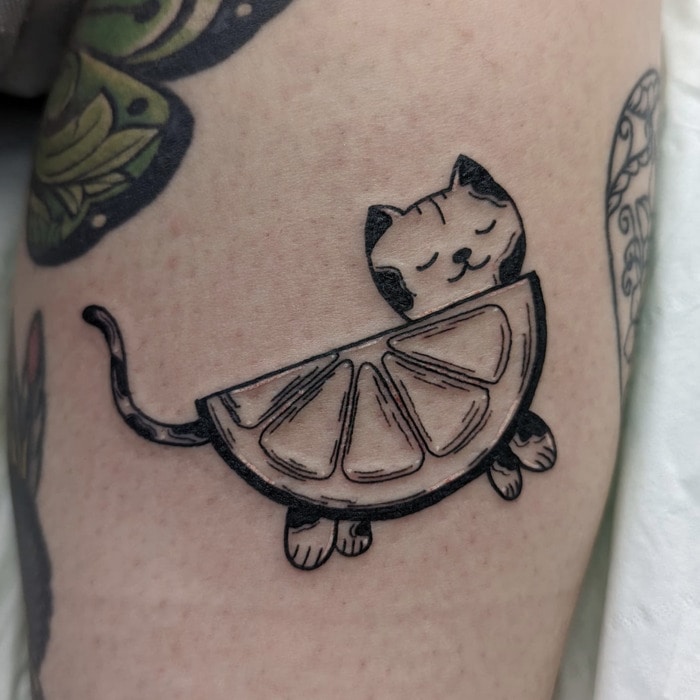 22. This Is Not Fine Tattoo
We don't like to judge but we think you might be grocery shopping wrong.
23. Goldfish Tattoo
Our daily mantra.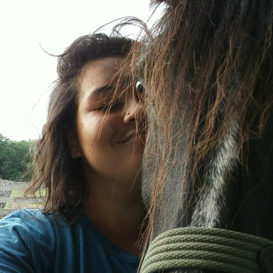 Latest posts by Hebba Gouda
(see all)