It doesn't matter if you're a dedicated fitness fanatic or just getting back to a routine for the New Year – everyone will get a kick out of these funny gym memes. Because no matter how much you work out, everyone can relate to hating that one guy who gets on the treadmill right next to you.
Without any deodorant on, of course.
These relatable fitness memes are perfect if you need some relief after a particularly hard leg day. They make fun of the worst people you meet at the gym, motivation struggles, and more. Swipe through while you're waiting in your car before going into your workout, and be sure to send your favorites to your accountability partner.
Happy lifting!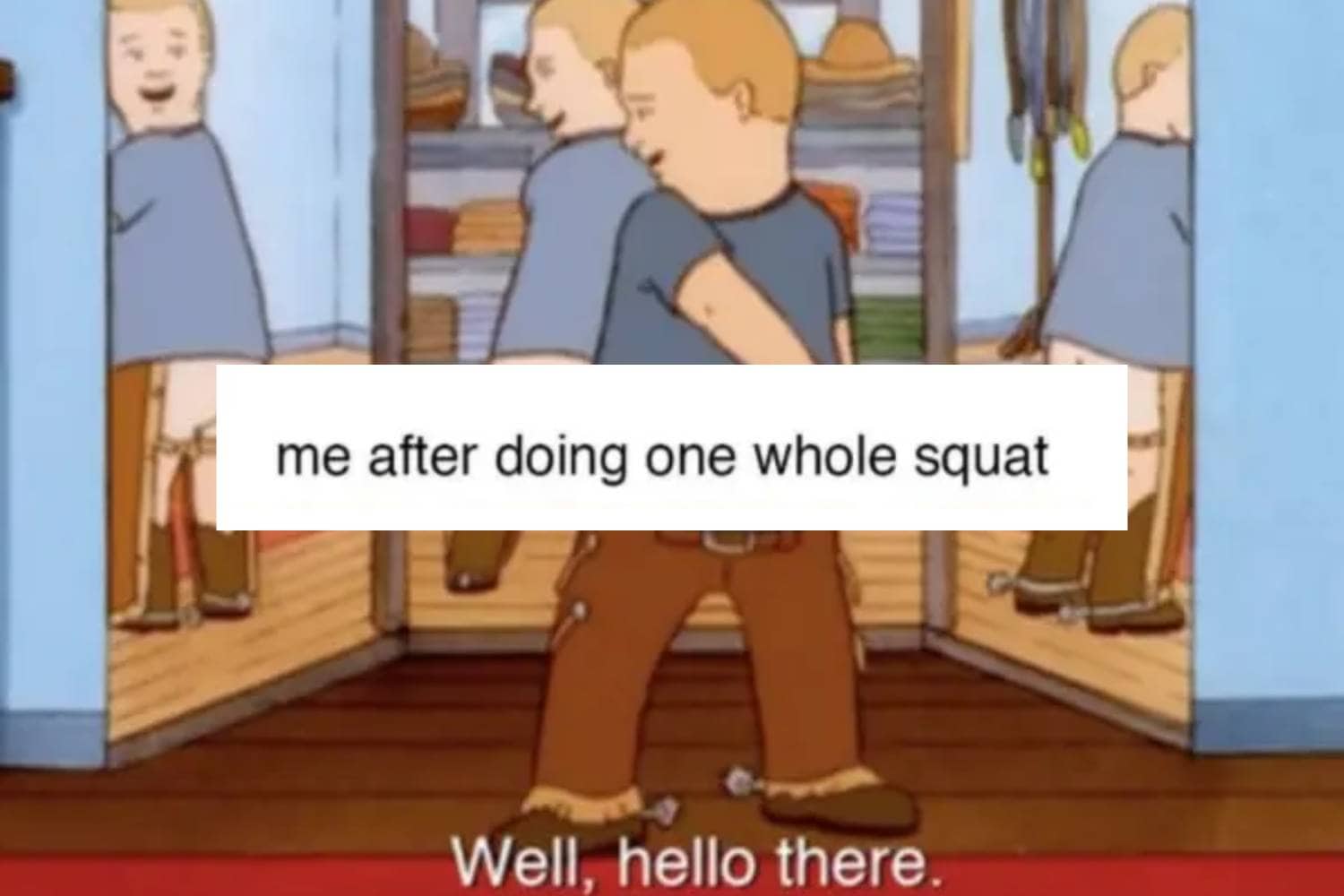 The 25 Funniest Gym Memes
1. Maybe we'll start tomorrow…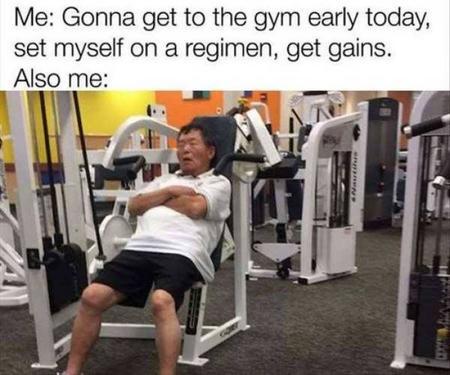 2. Someone broke the clock, right?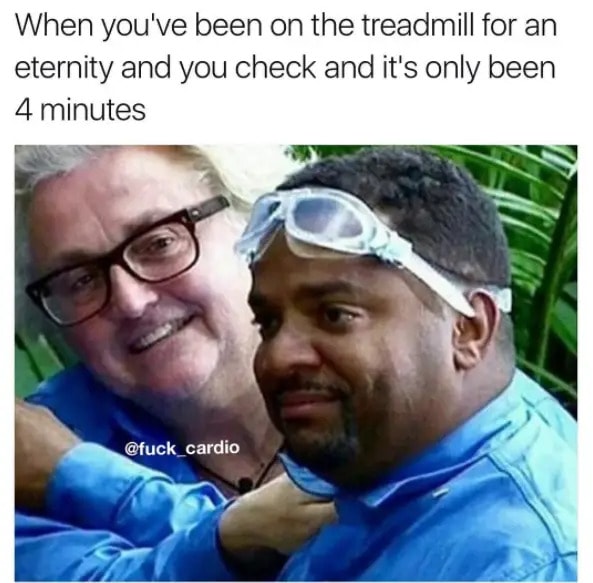 3. It's called a routine, okay?

4. This is it! The gains are coming!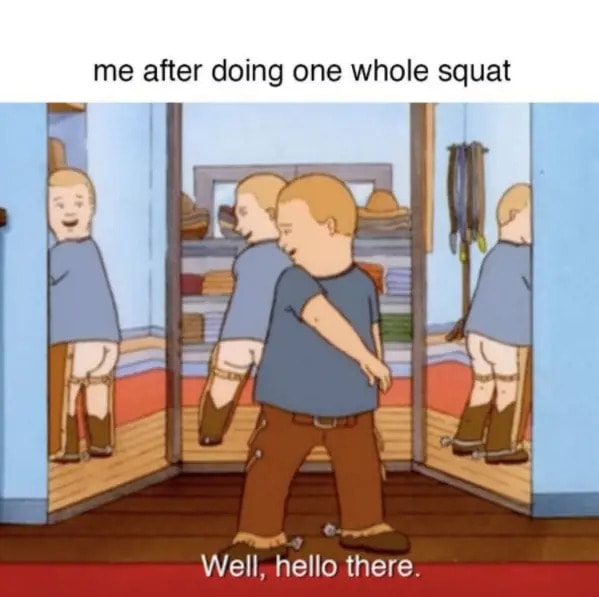 5. Is that a new Peloton thing?
We gotta start banning these type of people from the gym pic.twitter.com/D3JkdbvQiy

— Lance🇱🇨 (@BornAKang) January 5, 2023
6. We'll just wait until February. Or maybe March to be safe.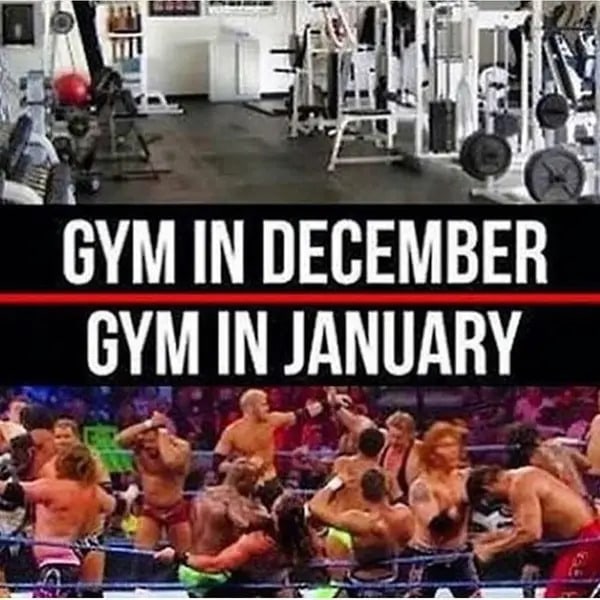 7. No thank u, next.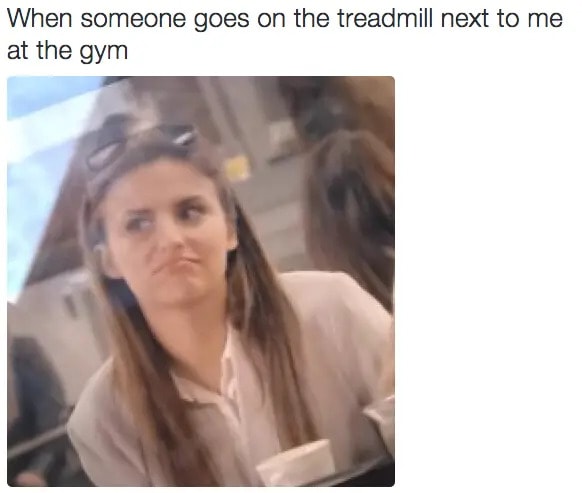 8. Back home we go!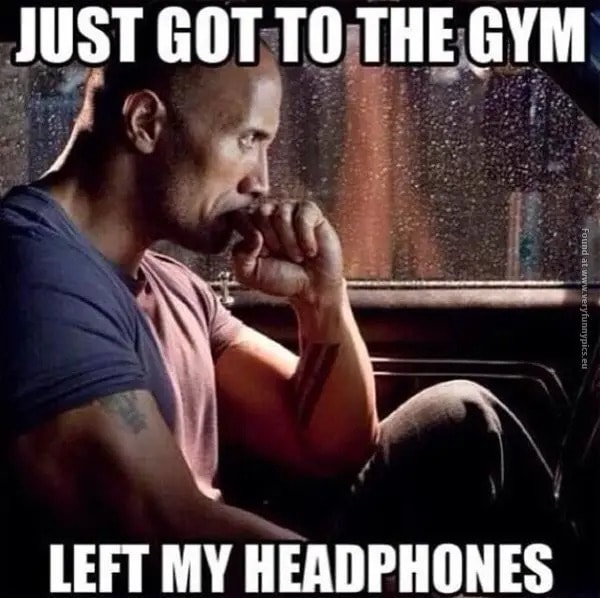 9. It's not our fault that they make leggings so comfortable!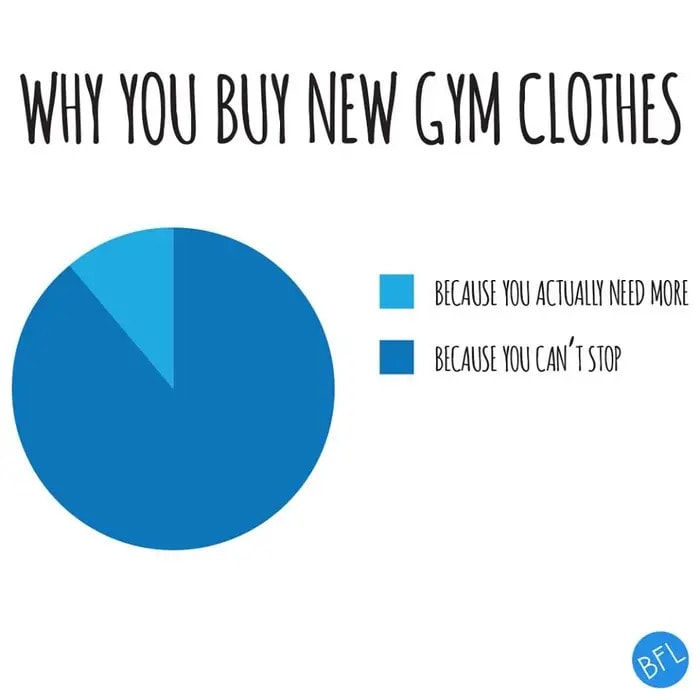 10. This is what dreams are made of.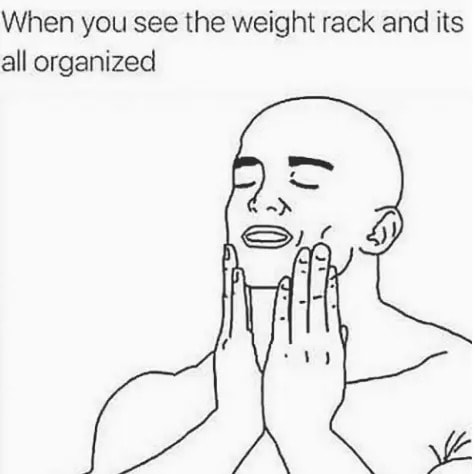 11. This is the only time we're good at math. Tax season? Not so much.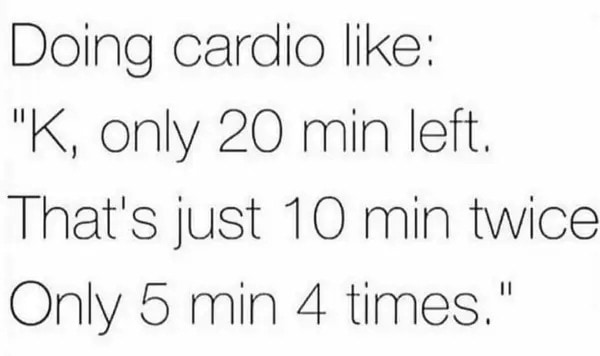 12. This better be all the cardio we have to do today.
Me at the gym today when I saw an empty bench
pic.twitter.com/slYVbelUee

— Arslan (@thega1nz) January 2, 2023
13. *chef's kiss*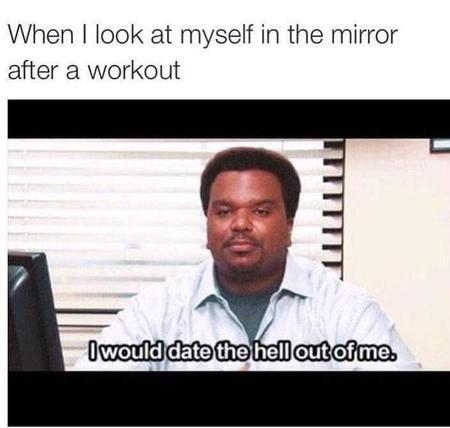 14. Be cool be cool be cool.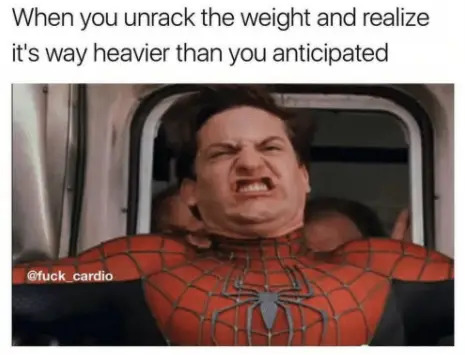 15. Hi. It's us. We are the people.
Gym regulars on Jan 1st pic.twitter.com/BqwJhabuys

— Arslan (@thega1nz) December 31, 2022
16. This was fun, let's not do it again.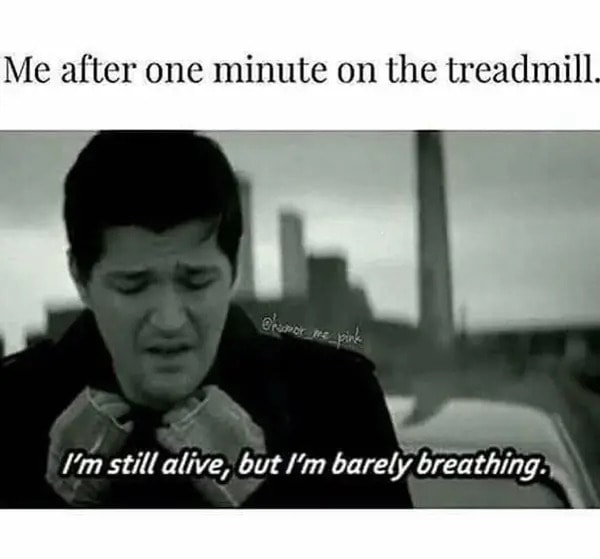 17. It was at least 100, we're sure.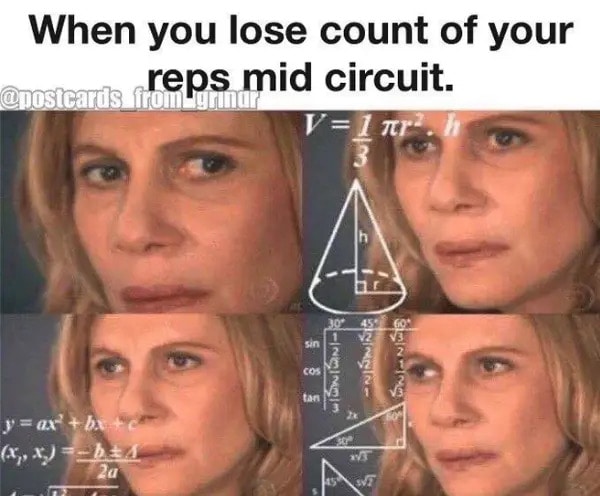 18. If you talk about the muscles then they grow. Right?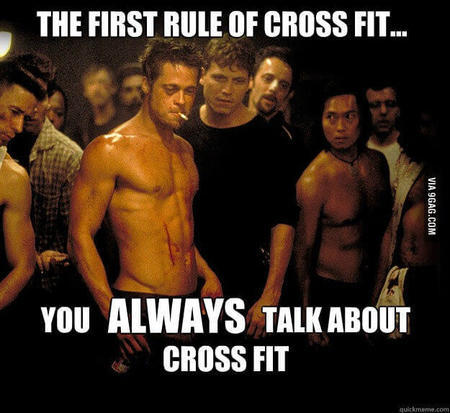 19. It's time to set some boundaries.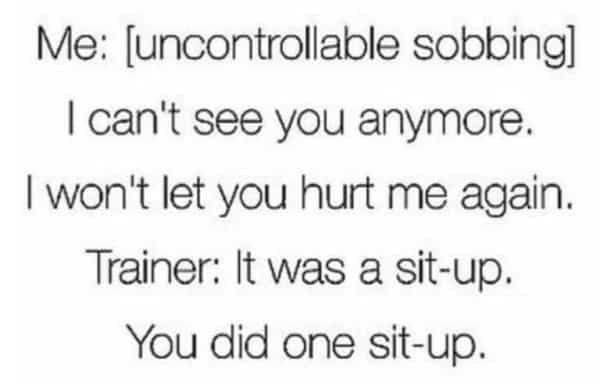 20. Where…where did the muscles go?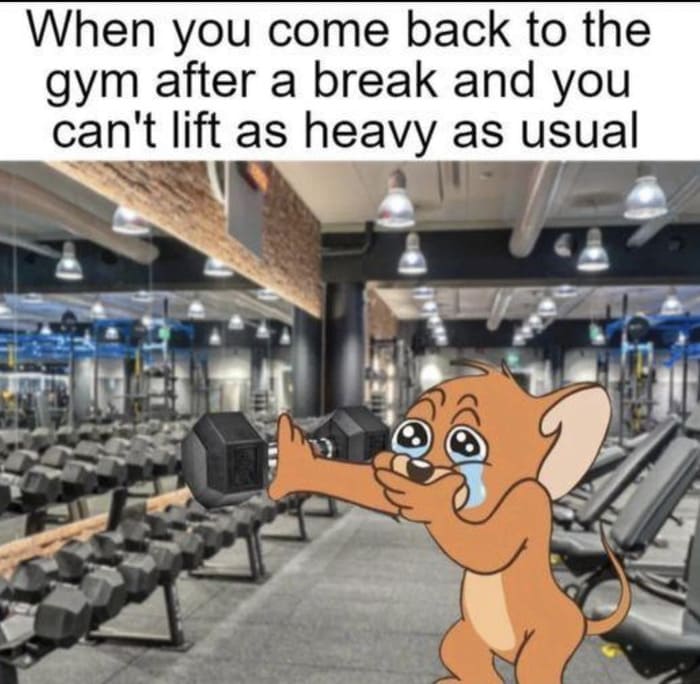 21. Just for that, we're going to scroll through our Instagram on this bench for one more minute!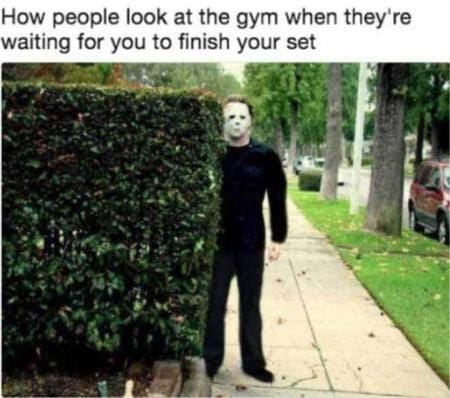 22. She's for sure a wet blanket. Because of the tears she causes, not the sweat.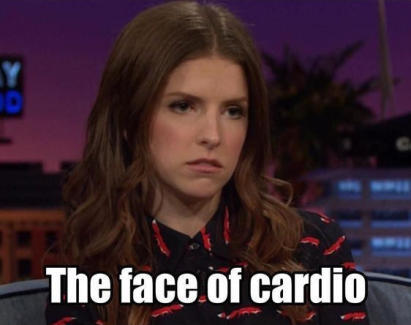 23. This is for the dedicated crowd. Also, possibly the crowd that needs therapy.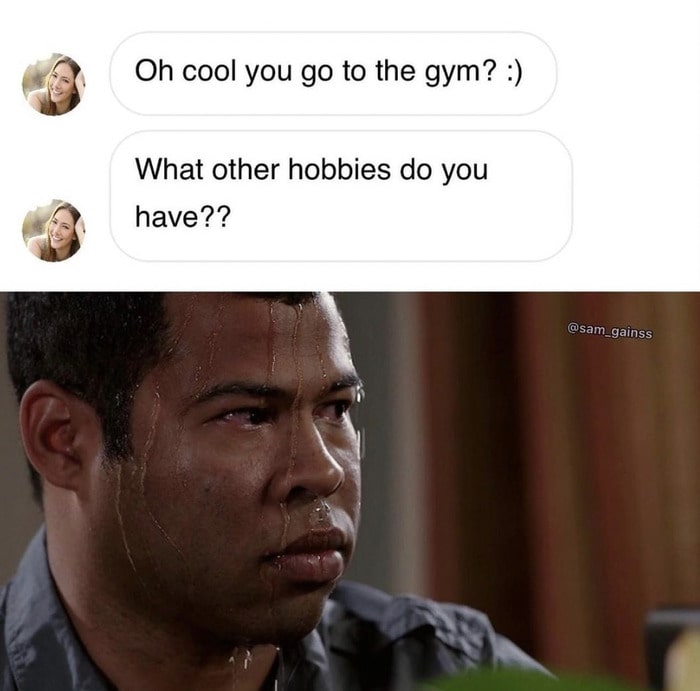 24. Dating app photos don't take themselves!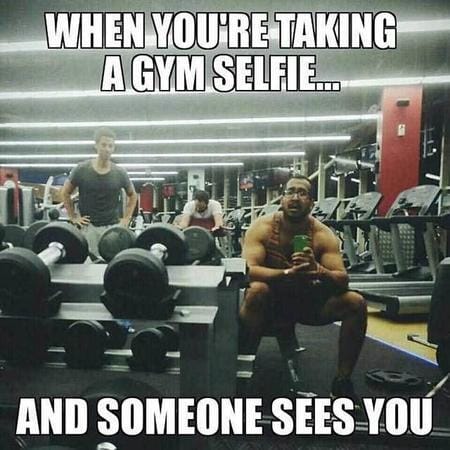 25. And finally:
I'm a real gym rat (i go there at night and eat their garbage)

— Megan Amram (@meganamram) December 16, 2013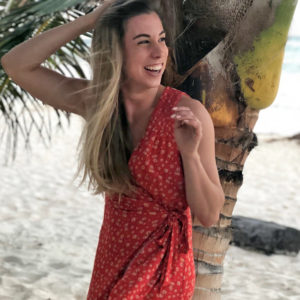 Latest posts by Hannah Rex
(see all)