Spring is here and we are all coming out of our winter hibernation, including Haus's popular Sampler Kit. This week, Haus just restocked its four-time sold-out aperitif combo pack.
These Sampler Kits have been selling out faster than Weekend One Coachella tickets, and we can understand why. Haus — who were also behind this Jalapeno Grapefruit apertif — has taken the classic European pre-dinner sipper and given it a modern upgrade.
Their version is made with all-natural ingredients. So you know it's good for your body aka temple. You know, the one you keep also pouring Four Loko in.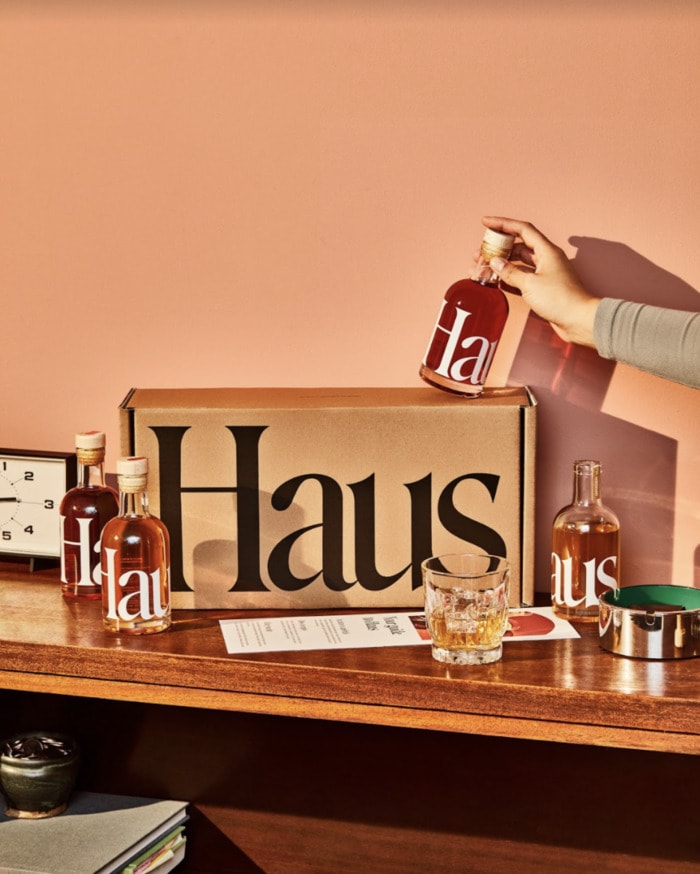 Haus's aperitifs are the perfect pre-dinner drink to sip on. They are made for socialization, giving you the perfect opportunity to slow down and put down Tik Tok, so you can be present with the people you love and/or tolerate.
Or pick up your phone and show someone all the memes you've been storing up to share with them. You do you.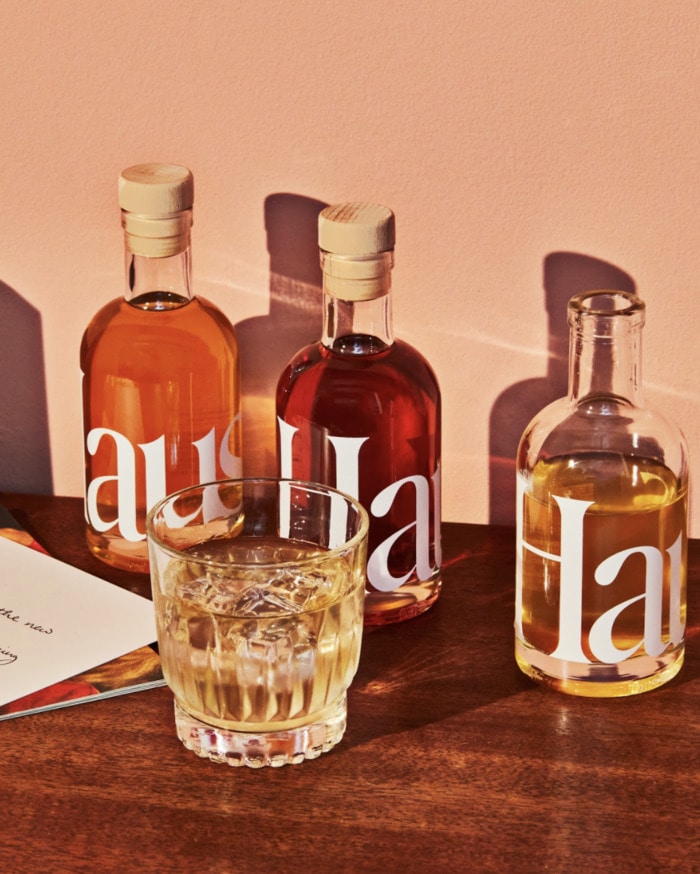 What Flavors Are in the Haus Sample Kit?
The Sampler Kit comes with a combination of any four of these flavors. Yes this means you have to choose. Or, order all seven. And an extra for good luck. Either way, they'll show up on your doorstep as four adorable 200mL bottles.
Grapefruit Jalapeno: This citrusy and fresh mix has a slight kick. The spice is just enough to not overwhelm you as much as going to your cousin's wedding alone might.
Lemon Lavender: A bright and herbaceous apertif with citrus and floral notes.
Rose Rosé: The ideal summer aperitif. It has hints of raspberry, rose, and strawberry.
Bitter Clove: This one is for the whiskey and amaro lovers out there. It is herbaceous, warm, and earthy, which are also the same adjectives that someone would use to describe a hipster coffee shop.
Citrus Flower: A light and floral take on their aperitif that tastes of lemon and elderflower, with hints of cinnamon and orange peel.
Ginger Yuzu: This flavor is spicy and aromatic. It takes two complimentary ideas and puts a modern twist on them. Like the Roaring 20s once we can actually, you know, see people again.
Spiced Cherry: A fruity, bold flavor, with earthy spices that highlight the cherry within. If you try and tie this drink in a knot, it's a sign you need to eat dinner.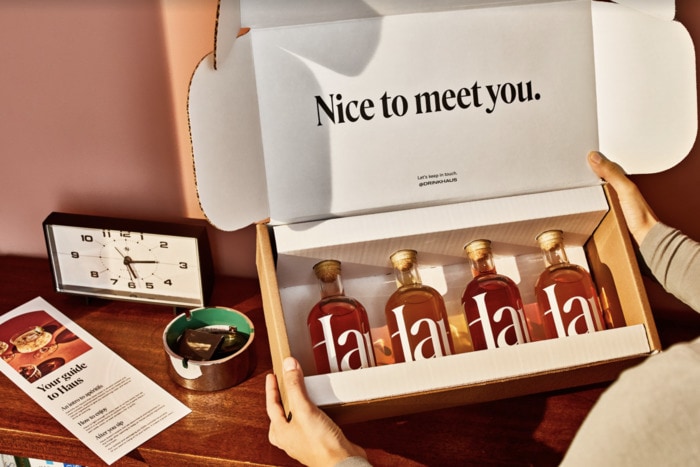 How Do I Drink It?
Haus has a few recommendations of how to drink their aperitifs:
Haus Spirit: 3 parts Haus and a splash of hard liquor, served on the rocks.
Haus Spritz: 2 parts Haus, 1 part soda water, 1 part Prosecco, and a lemon slice, served on the rocks in a wine glass.
Haus On the Rocks: Just pour it straight in. Just eyeball it, no one is judging. Except that guy over there holding the 10.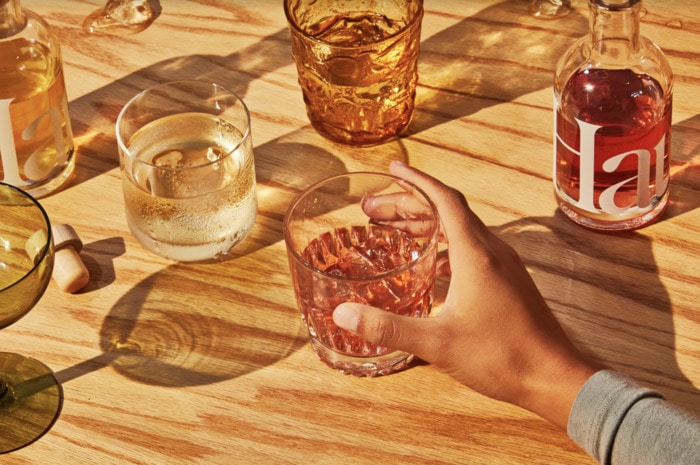 Where Can I Buy the Sampler Kit?
The Haus Sampler Kit is available online here. It retails at $40 a kit plus shipping and handling.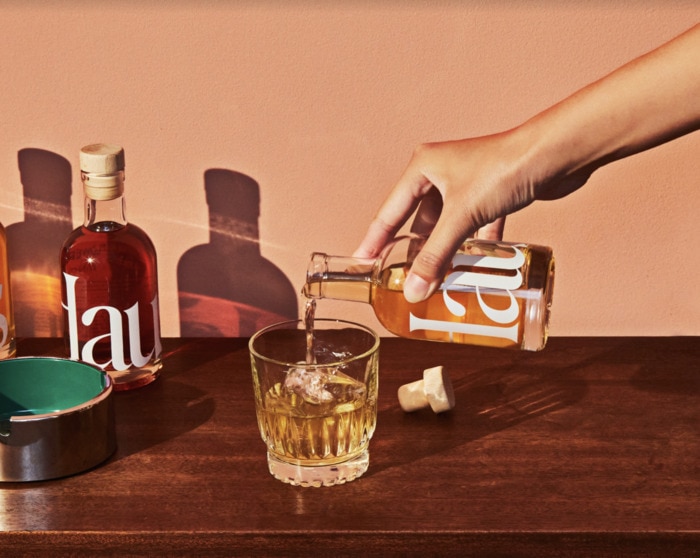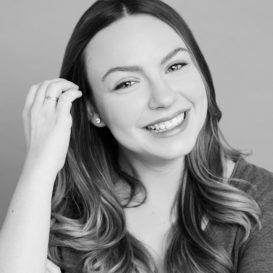 Latest posts by Katie Schindelheim
(see all)