Hocus Pocus 2 is officially streaming on Disney+. Nobody panic. (Unless you don't have Disney+). In light of the release of the new film, we decided to take a walk down memory lane and check in on all of our favorite Hocus Pocus characters then and now.
It's been nearly 30 years since the release of the 1993 movie, so the kids are all grown up, and the cat that lives forever is, presumably, still alive. We can't say the same for our childhood dog, Fluffy. RIP Fluffy.
Here's what everyone in the original cast is up to now, their witch-reviving days behind them.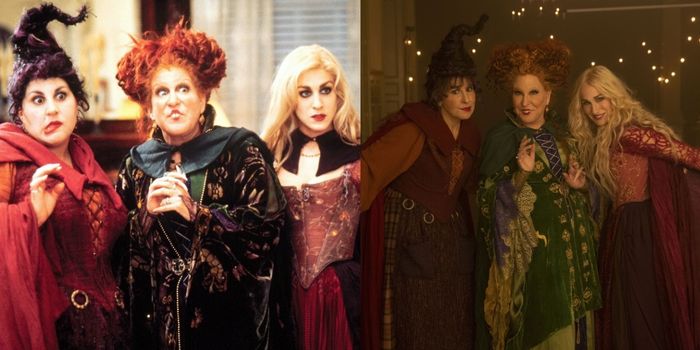 The Hocus Pocus Characters, Then Vs Now
1. Winifred Sanderson (Bette Midler)
Bette Midler , and her star is shining just as bright since filming the Halloween cult-favorite.
Bette Midler was was a star long before Hocus Pocus and has been in dozens of movies and TV shows since appearing in Hocus Pocus, and she's added Emmys, Grammys, and Golden Globes to the top of her refrigerator. Or wherever celebrities keep their awards.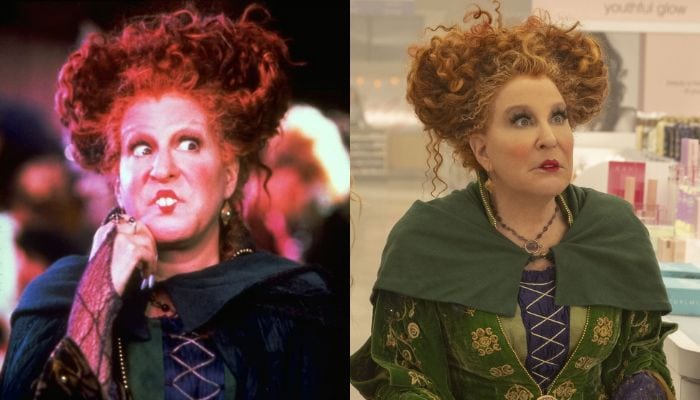 2. Sarah Sanderson (Sarah Jessica Parker)
Shortly after appearing in Hocus Pocus, she was launched into superstardom and received critical acclaim for her portrayal of Carrie Bradshaw on the HBO series Sex and the City. We hear it was a hit.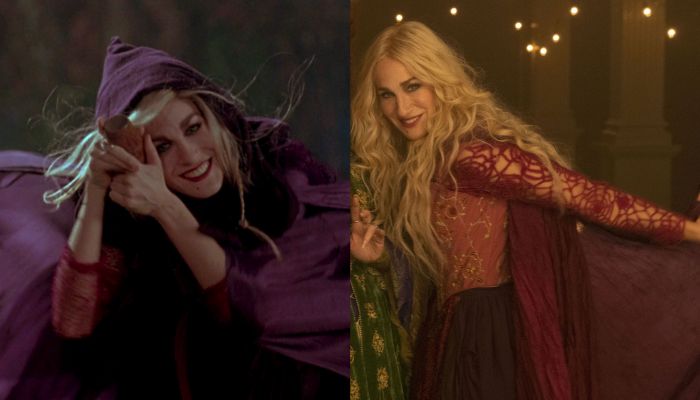 3. Mary Sanderson (Kathy Najimy)
Vacuum-cleaner riding Sanderson sister, Mary, was played by Kathy Najimy. She found the spotlight in her first major role a year before Hocus Pocus as nun Sister Mary Patrick in the 1992 film Sister Act.
She went on to play Mary in Disney's WALL-E and some other character not named Mary that we're not permitted to discuss here.

4. Max Dennison (Omri Katz)
Max Dennison, the virgin who started it all by lighting the black flame candle, was played by Omri Katz. Despite his early on-screen success, Katz decided that acting wasn't for him, and he retired from the industry.
These days, Katz operates the cannabis company The Mary Danksters and does not appear in Hocus Pocus 2. Which apparently is what retirement means. (Does this mean we're retired?)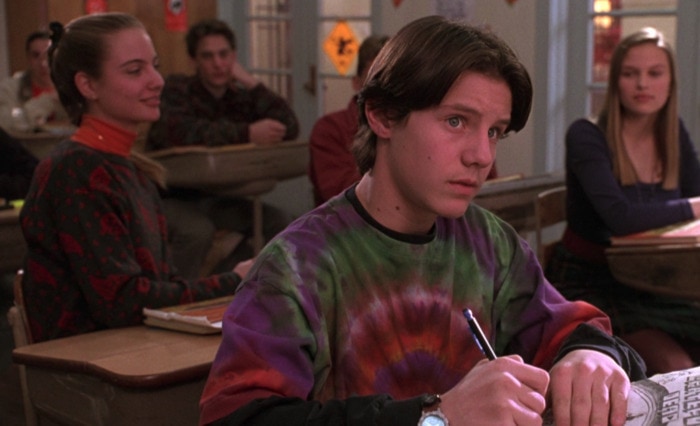 5. Dani Dennison (Thora Birch)
America's annoying little sister, Dani, stole the show in the OG Hocus Pocus. Thora Birch, the actress who played her, experienced lots of success as a child star, and recently appeared in the tenth season of The Walking Dead as Gamma/Mary. If you can't beat the undead, join them?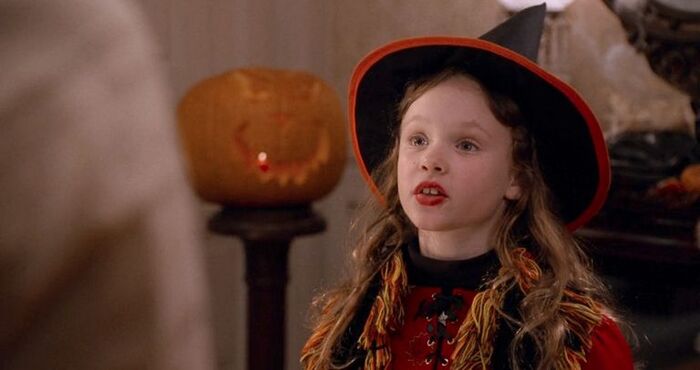 Birch did not reprise her role as Dani in Hocus Pocus 2, as the story line focused on new children instead. Which also happens to be the reason we got kicked out of Chuck E. Cheese last week.
.#thorabirch at the Variety's 2022 Power Of Women#PowerOfWomen pic.twitter.com/STXulw9rml

— Award Show Update. (@AwardShowUpdate) September 29, 2022
6. Allison Watts (Vinessa Shaw)
After enjoying her breakout role as Allison Watts, Max's love interest in Hocus Pocus, Vinessa Shaw continued working as an actress. She even had a supporting role in the 1999 film Eyes Wide Shut.
Shaw, like Katz and Birch, did not appear in Hocus Pocus 2. Hopefully one of the new kids knows how to use salt.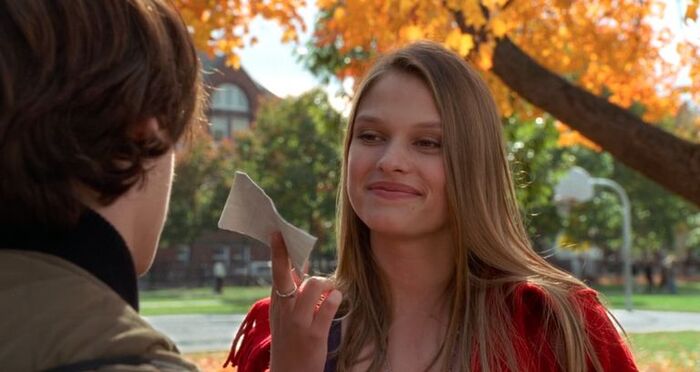 7. Billy Butcherson (Doug Jones)
It might be hard to recognize Doug Jones in Hocus Pocus with makeup that would take us several days and three bars of Dove soap to wash off, but he did reprise his role as Billy in Hocus Pocus 2.
You might remember Jones for his leading roles in critically acclaimed movies like Pan's Labyrinth and The Shape of Water. Let's keep that secret between us though, and not tell his makeup artists.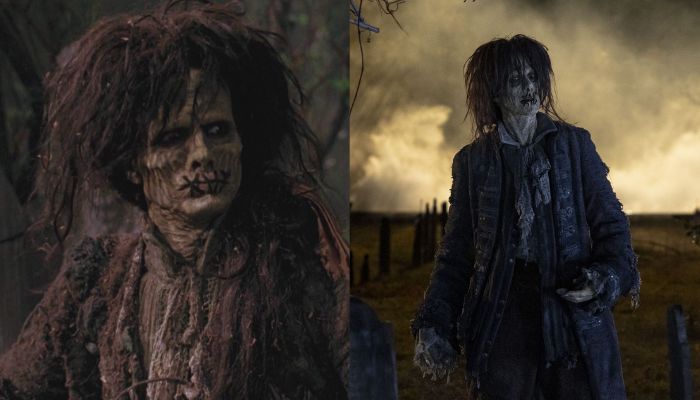 8. Ernie a.k.a. "Ice" (Larry Bagby)
Larry Bagby, who played "Ice" in Hocus Pocus, and who wore the role of bully as easily as Max's stolen shoe, is still acting. He went on to appear in dozens of other TV shows and movies, including Buffy the Vampire Slayer and Saved by the Bell.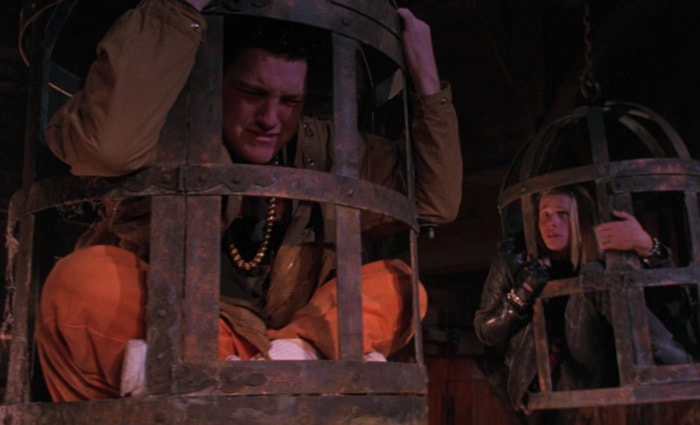 9. Thackery Binx (Sean Murray)
Were you also today years old when you discovered that Timothy McGee from NCIS is Thackery Binx from Hocus Pocus? We just spit out our pumpkin spice latte.
Sean Murray, the actor who played Binx, the doomed cat-slash-protective-older-brother, didn't come back for Hocus Pocus 2. But, it turns out that he does have a black cat named Luna. Darn those copyright laws.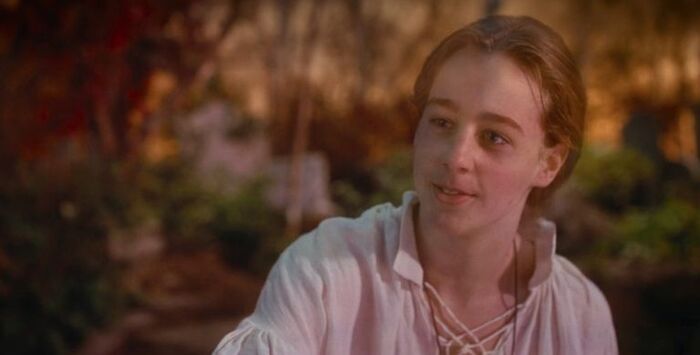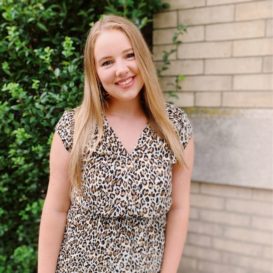 Latest posts by Laura Davis
(see all)