As we go further into the House of the Dragon series, it starts to become like the New Yorker. We love the idea of it, but actually watching an episode? Yeah, about that. Look, there's a lot of good TV out right now, ok?
Excuses aside, we have collected the best memes and Twitter reactions to House of the Dragon Episode 3 and present them here for your enjoyment. The episode was apparently full of lots of drama between the Rhaenyra Targaryen aka Princess That Was Promised and her (former) bestie Alicent Hightower.
Hopefully the tweets make sense to you. If not, uh, yay dragons?
Unrelated (but, like, totally related) we created a House of the Dragon shopping list in case you know a Game of Thrones fan you need a gift for.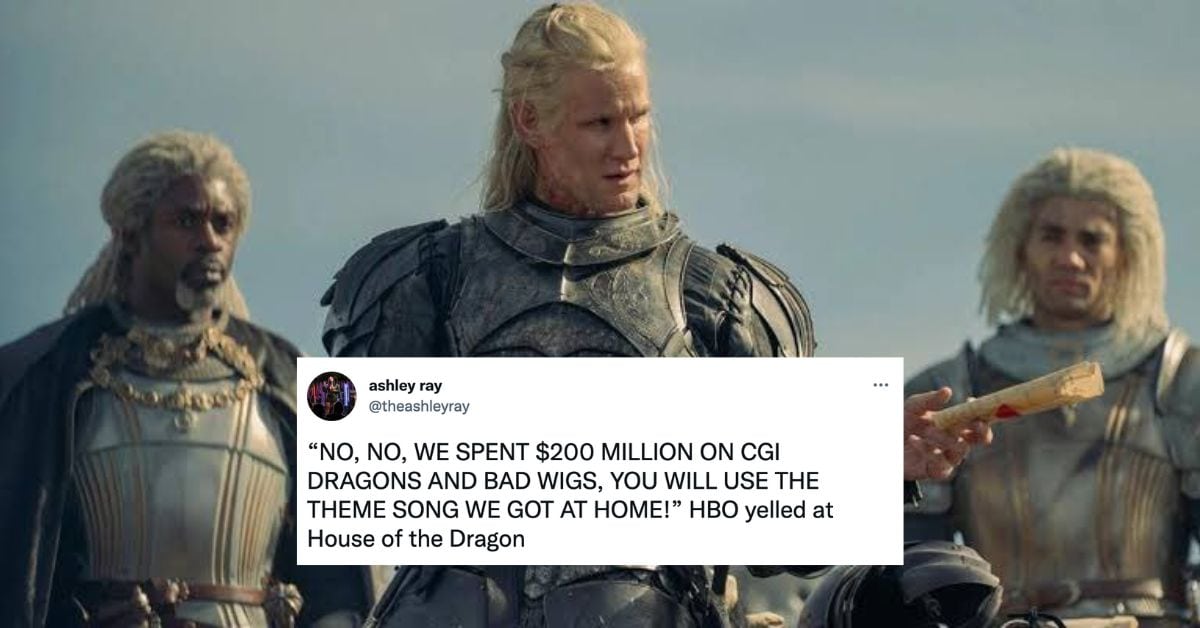 The Best House of the Dragon Episode 3 Memes and Tweets
1. Ooooh, we get this one. Fighting crabs, Carrie, cute deer, and us every night.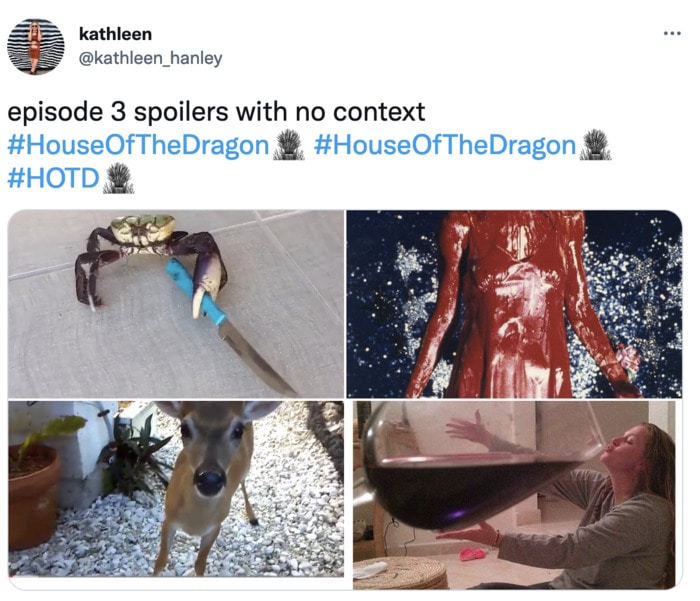 2. Crab boil, our place next Sunday. BYO Old Bay.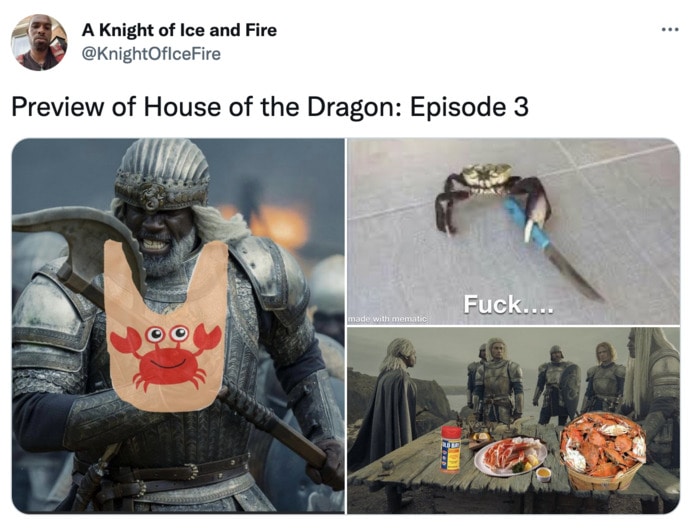 3. The boar trades Bitcoin?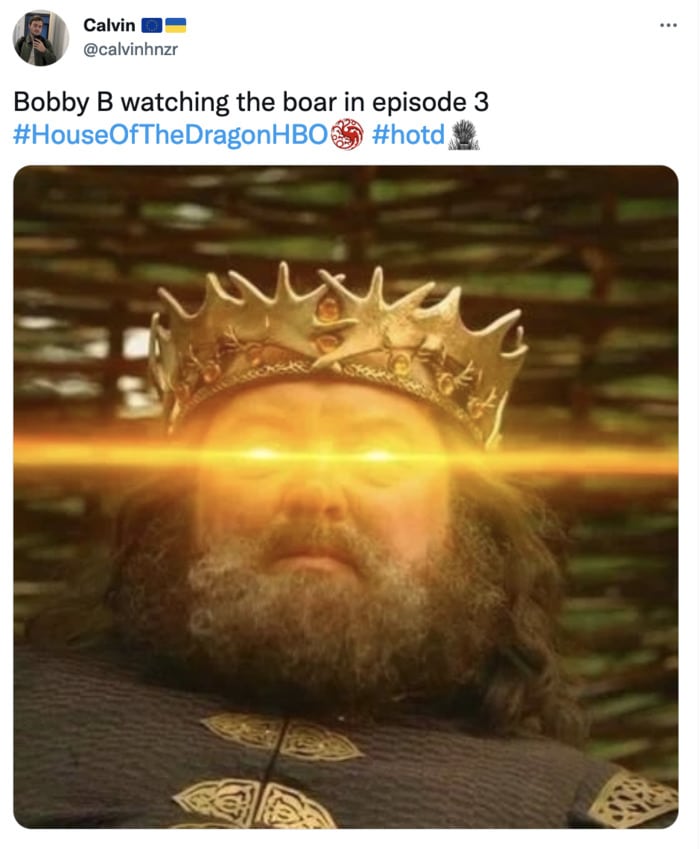 4. Welcome to the Daemon Targaryen bandwagon. (Keep your hands and feet inside the ride at all times. At any moment admiration of the character can be revoked.)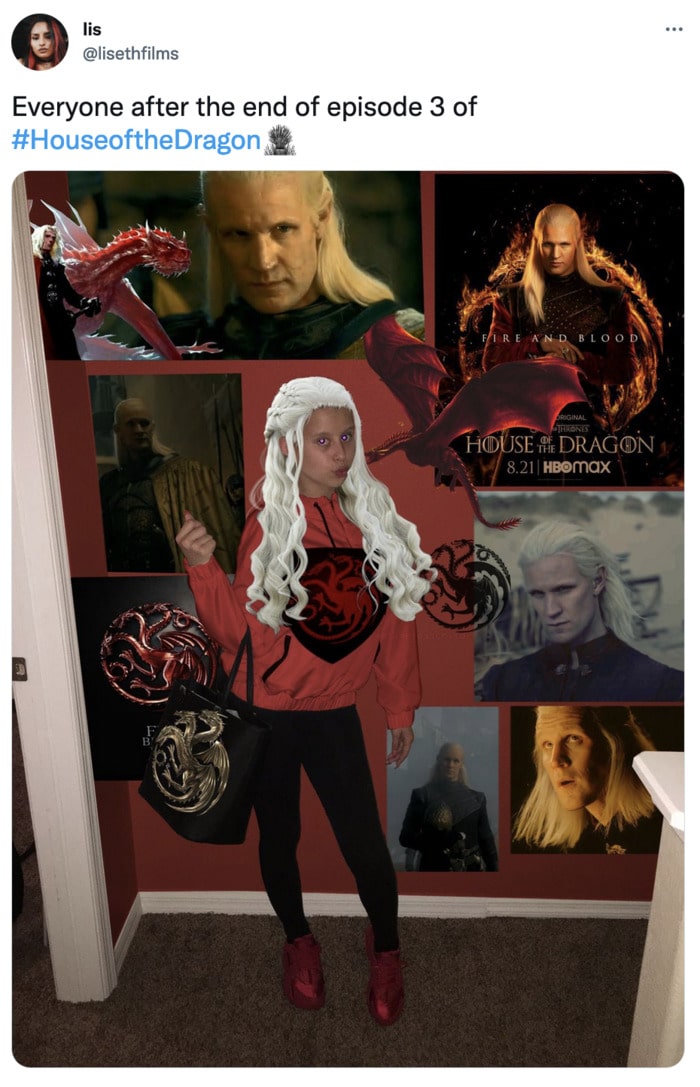 5. Ok, now we're confused. Except about the crabs. There was definitely a crab boil.
6. In the legendary words of Beavis, "Fire! Fire!"
The Beginning of Episode 3 had us like #HouseoftheDragon pic.twitter.com/E8xawjBu2F

— House Of The Dragon Source (@HOTDsource) September 5, 2022
7. Finally! One of those flying serpent things!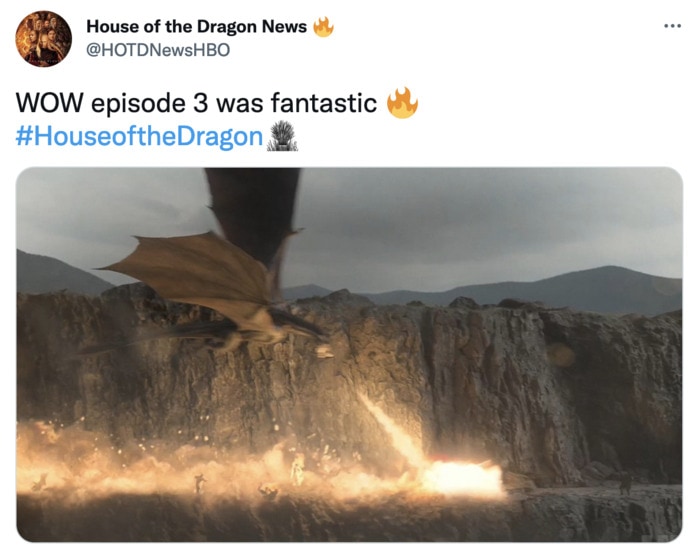 8. Us too. Well, sort of.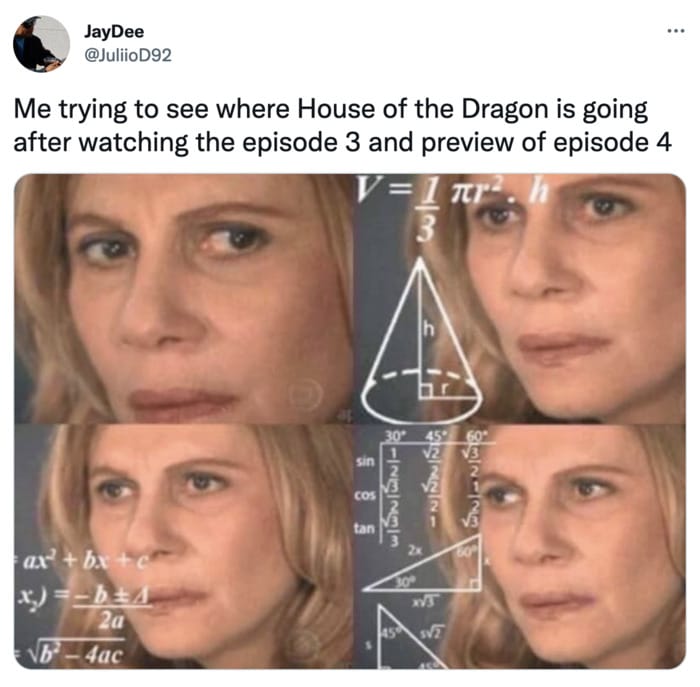 9. Oops, Episode 3 of the wrong show. But, they're not wrong.
virgin dudebros watching the #SheHulk episode 3 post-credits scene: pic.twitter.com/1BwD9pga2n

— Fandom Menace Posting Their Ls Online (@FandomMenaceLs) September 1, 2022
10. :looks at another composer once:

11. Well we probably aren't stuck with Viserys that long. (Us, who didn't read the books.)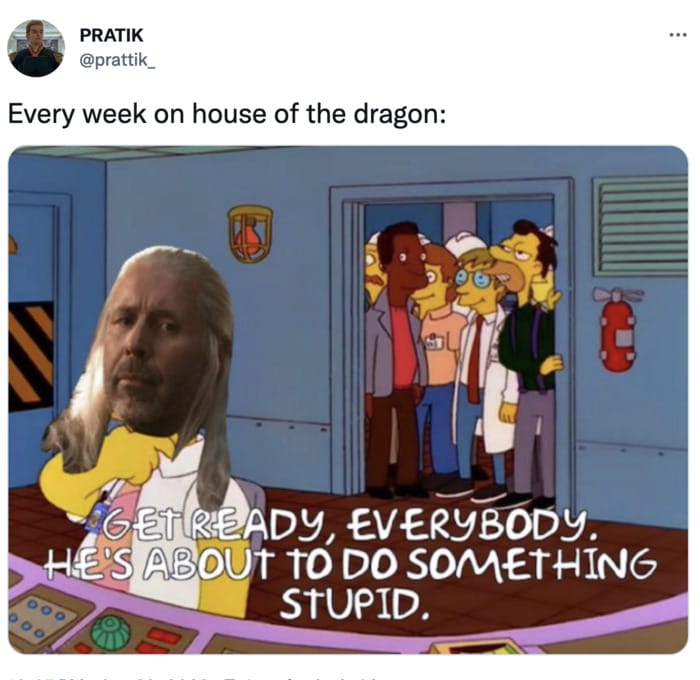 12. We're a little overwhelmed.
Between The Sandman, The Rings of Power, House of the Dragon, The Wheel of Time &c. What an incredible time to have been an absolute dork as a child

— Alexandra Sedai (@NewSedai) September 2, 2022
13. And probably episode 3.
Rhaenyra after episode 2 ended of House of the Dragon pic.twitter.com/hP4mPiHvEi

— Matt Salaberga (@MattRoad20) August 29, 2022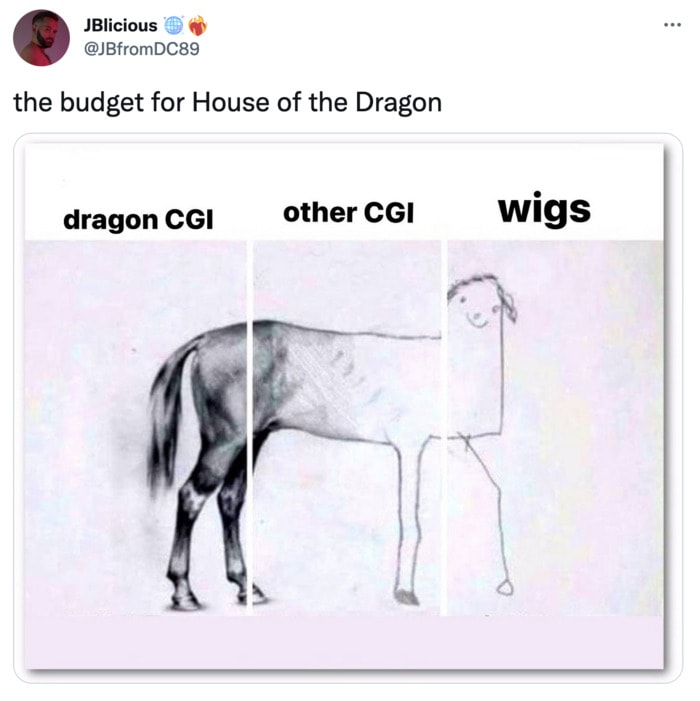 15. Whatever you do, eat the claws first.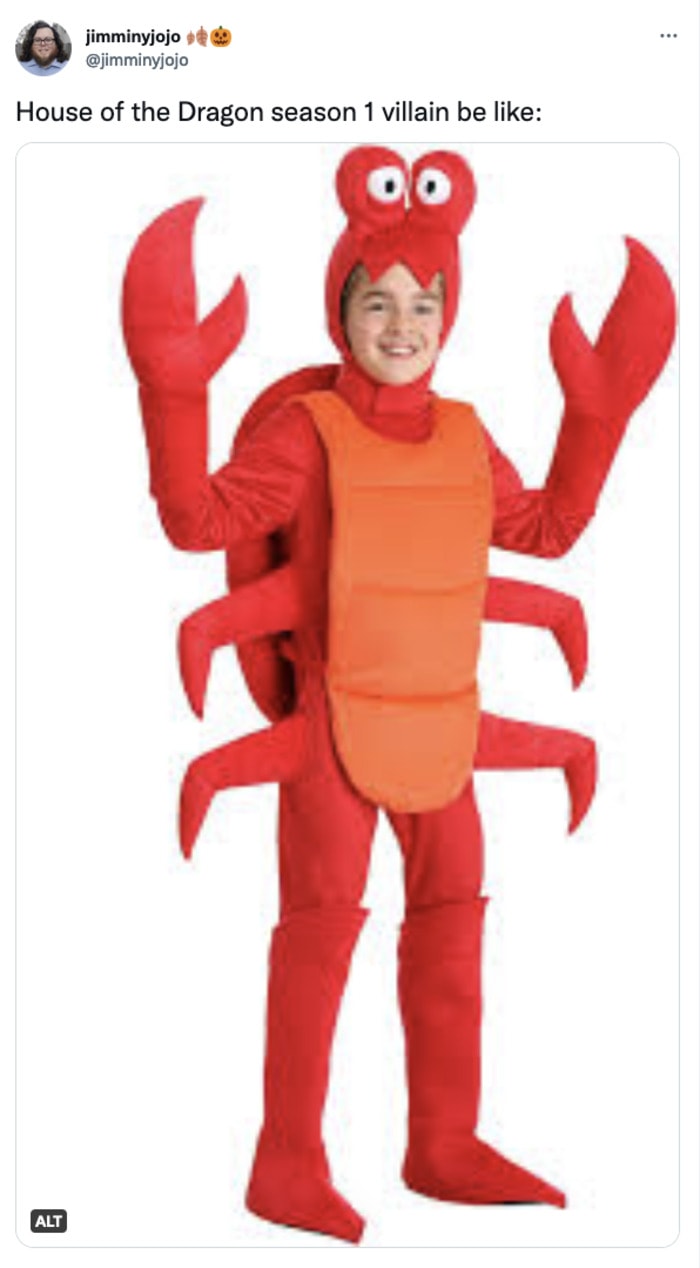 16. If they cast Elizabeth Olson as Melisandre, can we get an episode where her and Daemon are living in the 1950s? Asking for a friend. (That friend is us. Teehee!)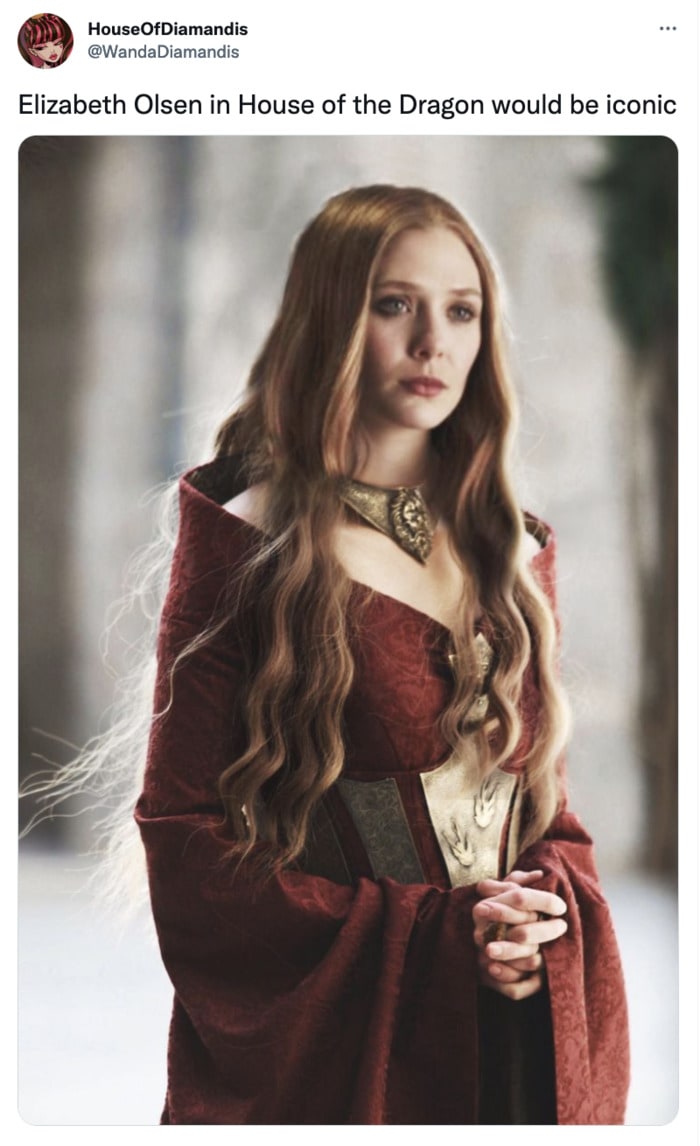 17. Just no.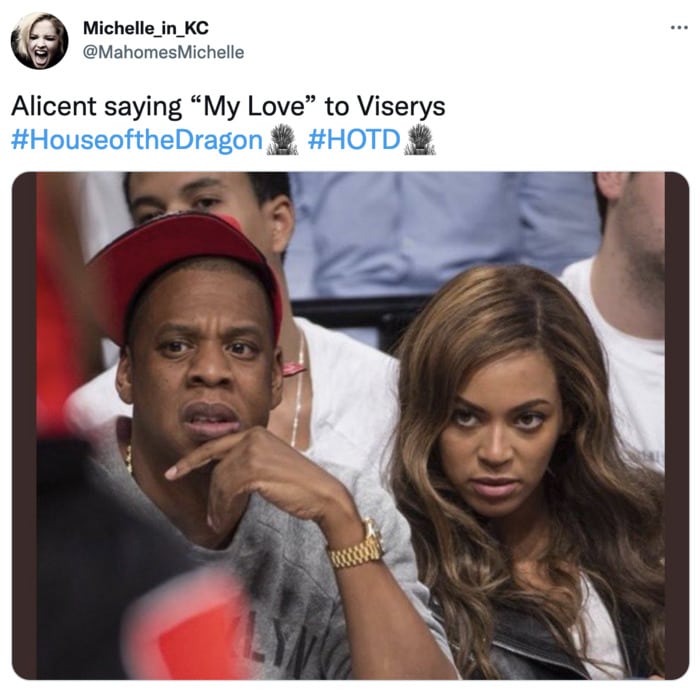 18. You again?
Rhaenyra Targaryen every time Alicent Hightower is in the same room as her pic.twitter.com/M48BjX6DhF

— Matty (@00mattyy) September 5, 2022
19. As it was written.
daemon targaryen every episode of #Houseofthedragon #hotd pic.twitter.com/P1Ua1c61tt

— rose رز‌‌‌🍒 (@rosechehrazi) September 5, 2022
20. Do you think he prefers nag champa or palo santo?
How Daemon Targaryen starts his day before creating chaos #HouseoftheDragon pic.twitter.com/IccNT9jVW7

— Adam (@FGRAdam) September 5, 2022
21. Ah, the trademark Targaryan family fake smile.
Turns out it runs in the family#HouseoftheDragon pic.twitter.com/42dFrvHoir

— Avalanche Paradigm Shift RT(R) (@pursuantpriest) September 5, 2022
22. Sometimes it doesn't take much.
#HouseOfTheDragon pic.twitter.com/fQ2wDaR0u9

— Free Folk Memes (@FreeFolkMemes) September 5, 2022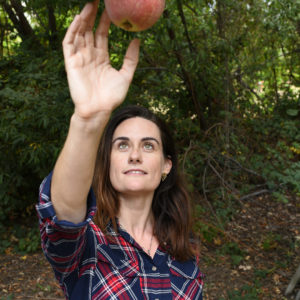 Latest posts by Rebecca Swanner
(see all)