One of these days, we'll probably catch up on the House of the Dragon. But, that day is not today and probably not tomorrow either. Good thing is you're not here for our deep dive on episode. You're here for the funniest and best House of the Dragon episode 6 tweets and memes.
And, that, that we can provide. Mostly (read: entirely) because of the Internet.
So, take a scroll through memes all about the Princess and the Queen. We have no idea if there are spoilers ahead.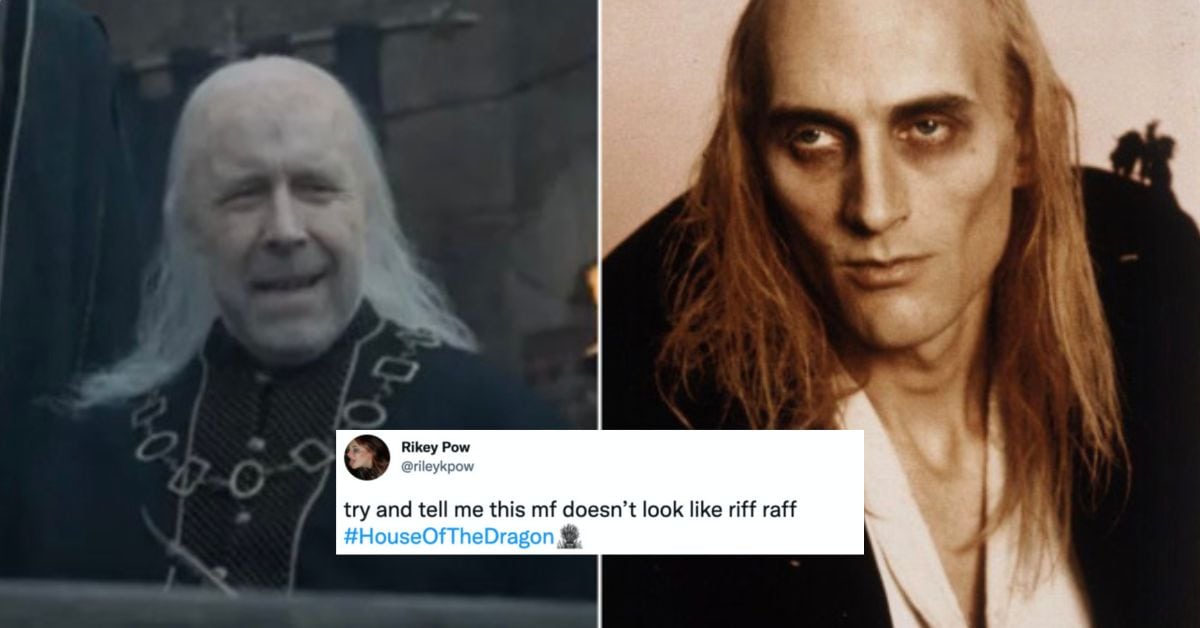 If you're looking for plot points, the basics are as follows: the timeline skips ten years beyond the wedding of Princess Rhaenyra Targaryen (now played by Emma D'Arcy) and Laenor Velaryon (now played by John Macmillan).
There are now three main couples all likely to vie for the Iron Throne: Rhaenyra and Laenor, Queen Alicent Hightower and Gollum, er, King Viserys, and Daemon Targaryen and Laena Velaryon. And of course, more than everyone's fair share of drama between them.
The Best House of the Dragon Episode 6 Memes and Tweets
1. :Shrug: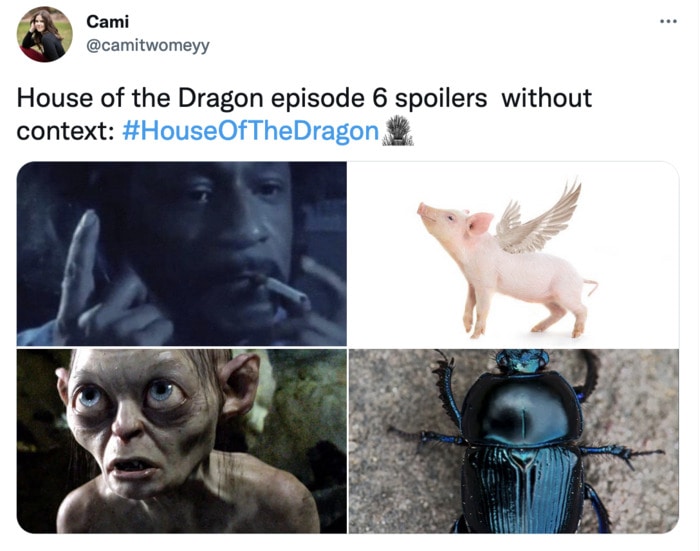 2. Cryptmaster, the 00s have treated you well!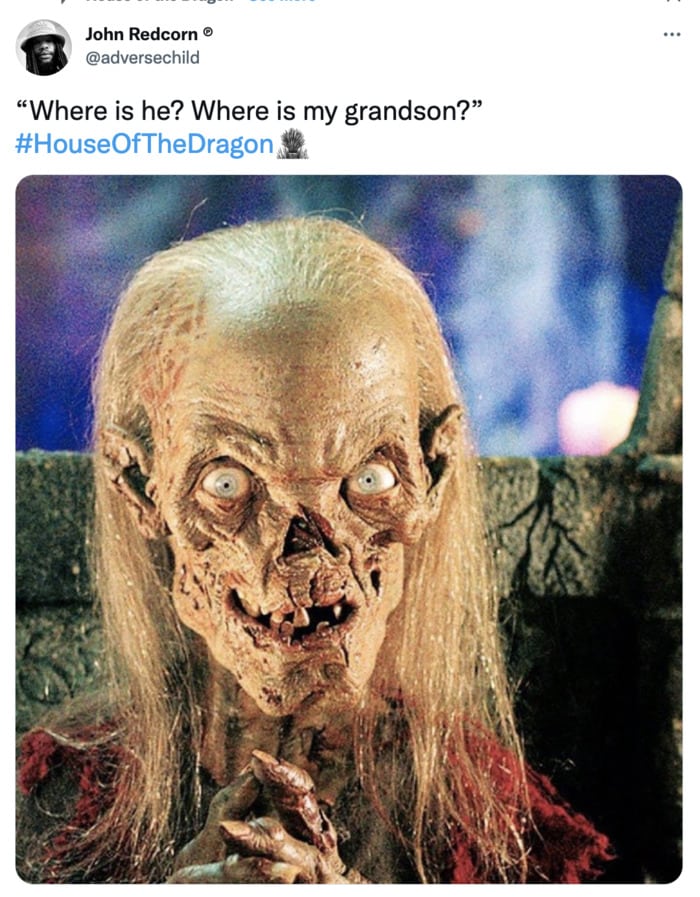 3. But brunette is so Fall.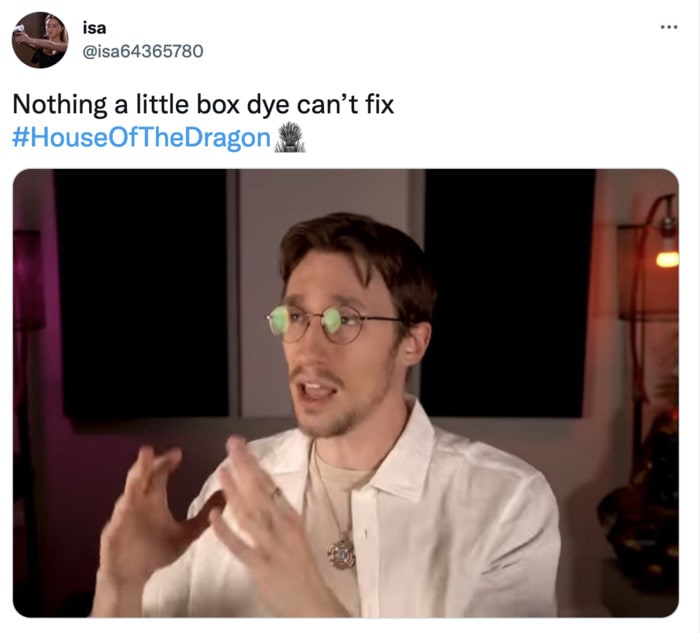 4. Steve might have some competition.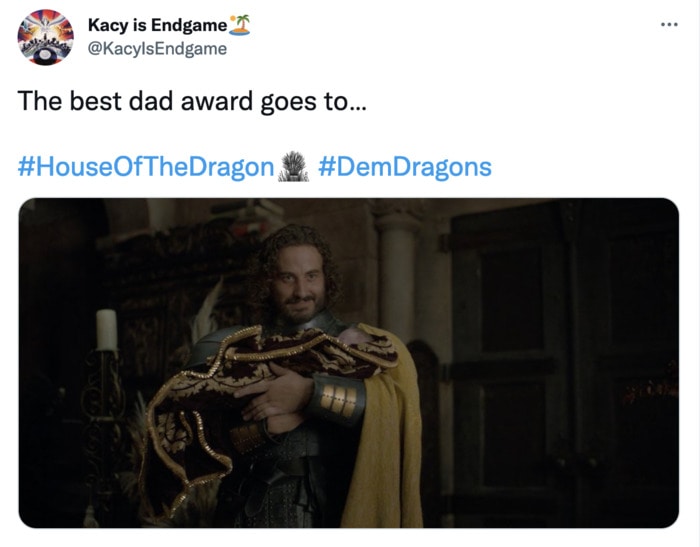 5. At least those texts are good for something.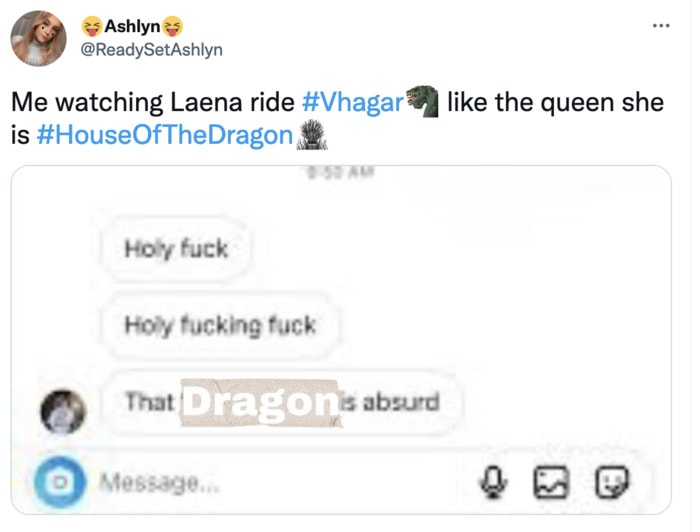 6. Tomatoes are evil now? Is this a new thing?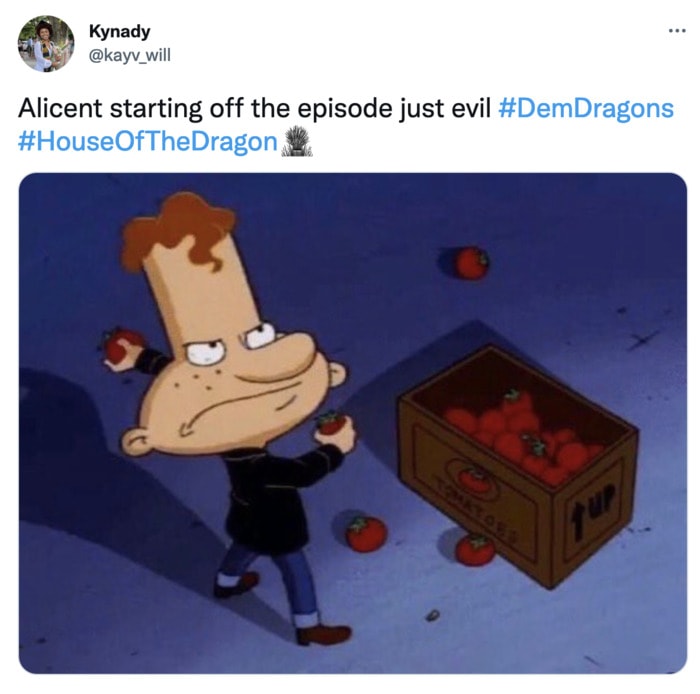 7. Why are our eyes leaking?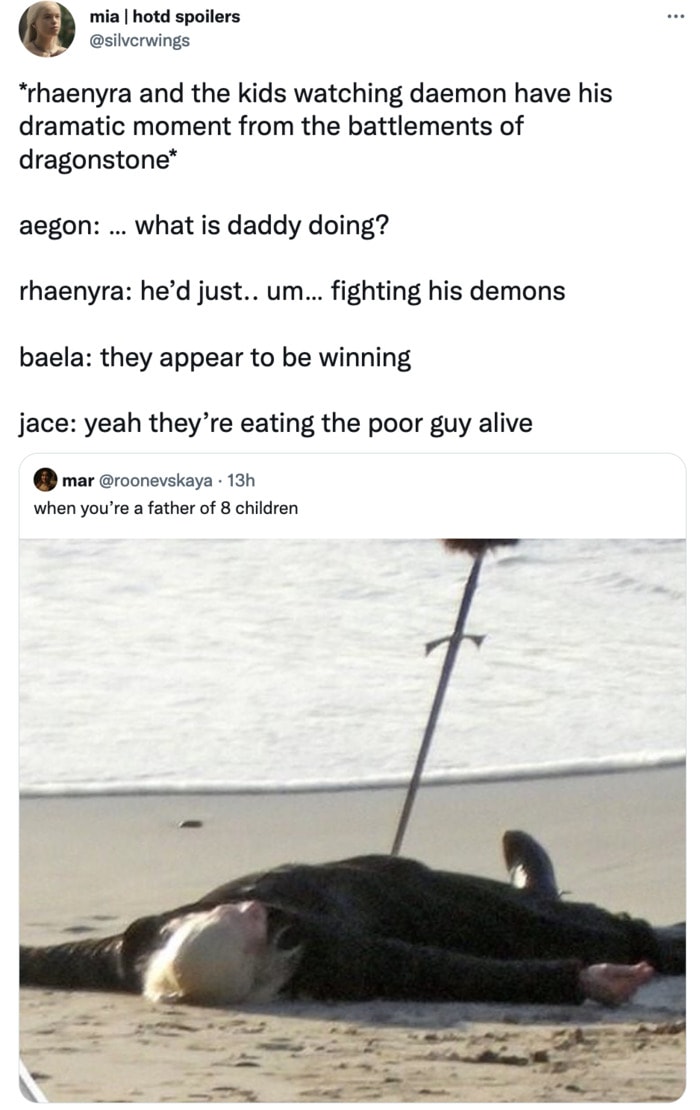 8. Um, you do you?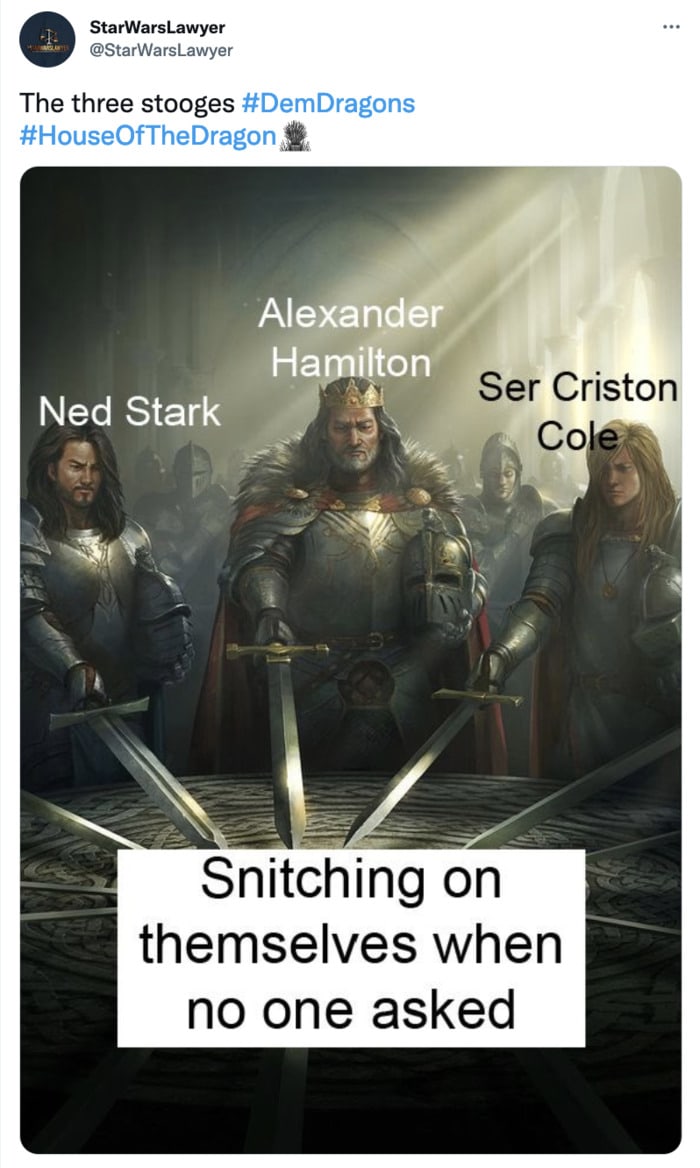 9. Will this be an option in the metaverse?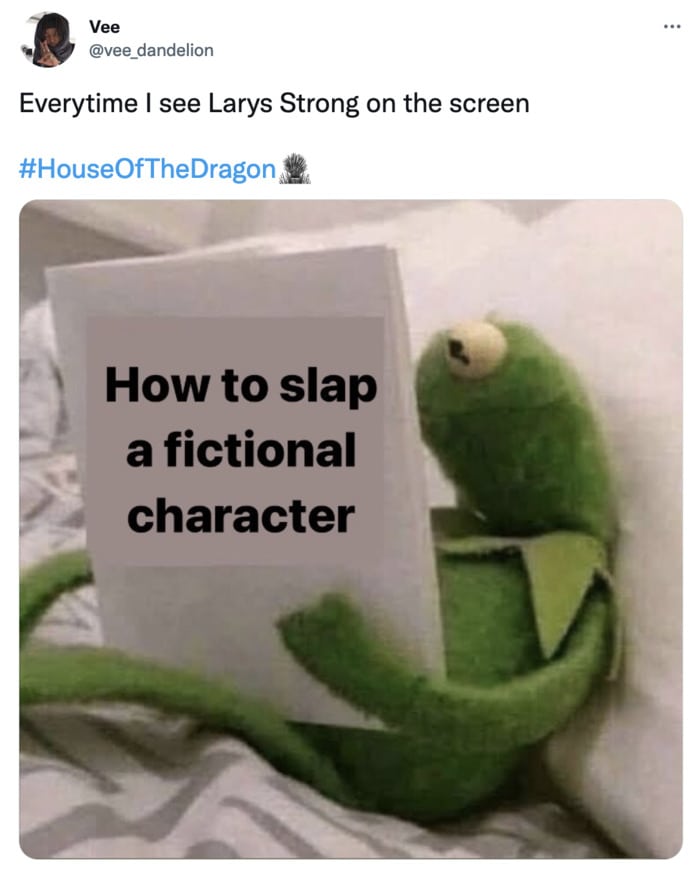 10. Finally, our genetics knowledge is coming into use! Hope they don't make us explain taxes next.

11. Ser Cris who?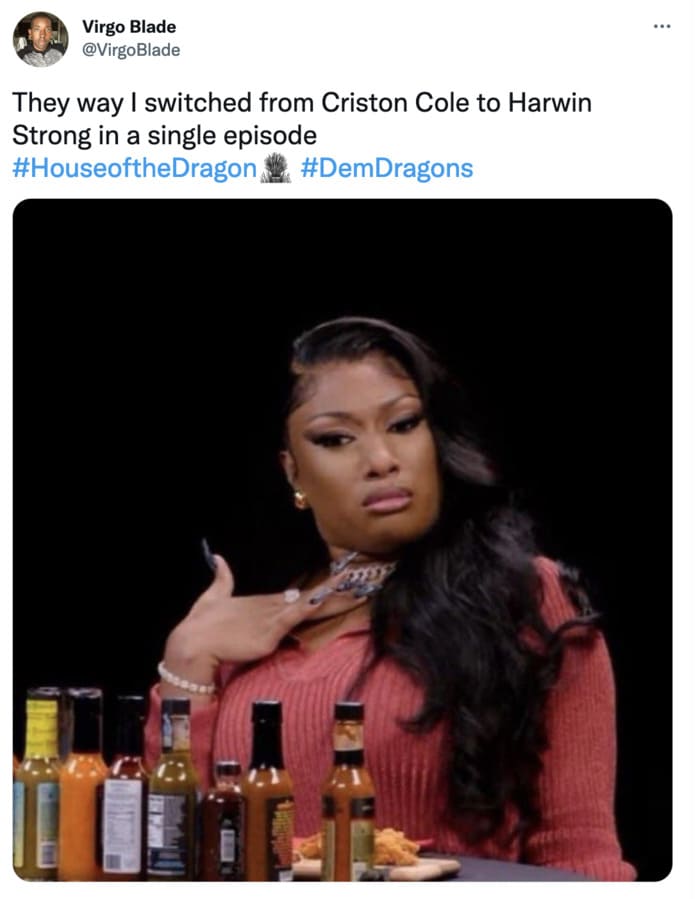 12. Keep pouring.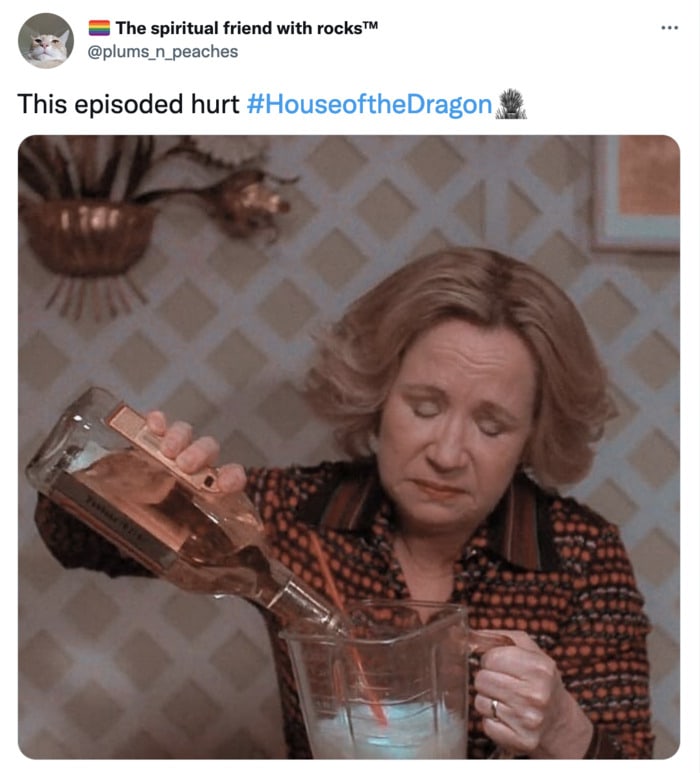 13. That's being generous.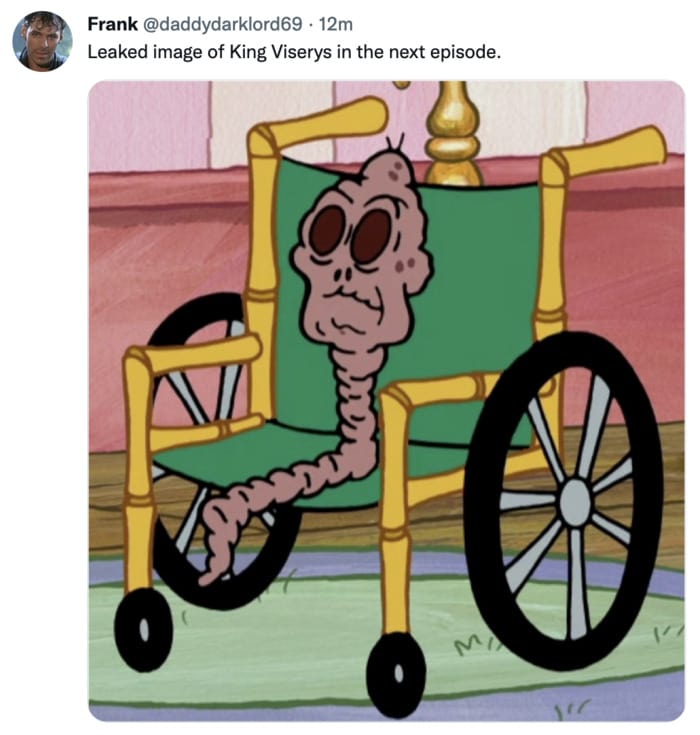 14. IFKYK you don't want to know.
The common people below Aegons window: #HouseOfTheDragon pic.twitter.com/8toMQtz1hI

— out of context house of the dragon (@oochotd) September 26, 2022
15. Let this be a warning, kids. This is what happens when you do the Time Warp.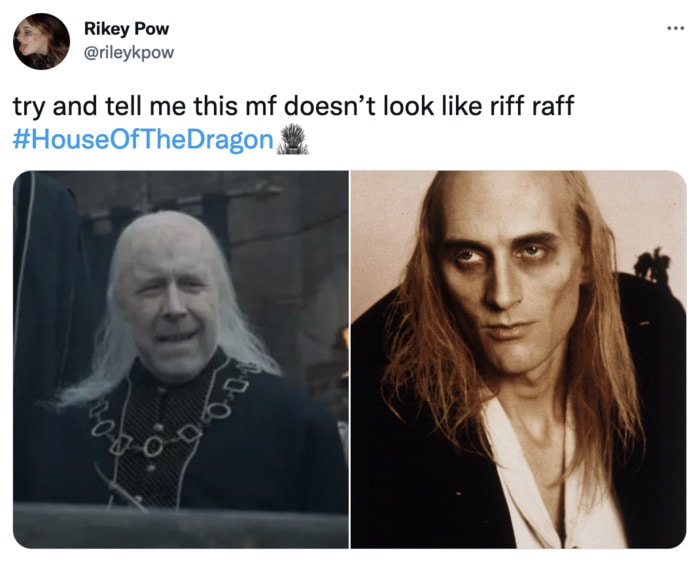 16. Now, hey, there were at least a few likable things about Baelish.
And so it begins#HouseOfTheDragon pic.twitter.com/mMmCfB1FWK

— Daemon Targaryen (@HOTD_Daemon) September 26, 2022
17. In other news, in Michaels…
@ Alicent and Larys #HouseOfTheDragonEp6 #HouseOfTheDragon pic.twitter.com/nitwCROlCM

— J (@jlinkyy) September 26, 2022
18. Oh no. We put a piece in the wrong place five pages back.
What you look like after 5 hours building your Lego build:#HouseOfTheDragon pic.twitter.com/TkB6cRV5JI

— Daemon Targaryen (@DaemonTargary) September 26, 2022
19. Might? Might?
larys might be worse than little finger #HouseOfTheDragon pic.twitter.com/8K5gf1FD3P

— b (@brainardrclark) September 26, 2022
20. Tell us we're wrong.
Same energy#HouseOfTheDragon #hotd pic.twitter.com/VUWk5IOdUK

— Violet (@vii_olethean) September 26, 2022
21. Relatable.
Viserys is just tired. He needs a nap #HOTD #HouseOfTheDragon pic.twitter.com/hm3Pl23XqF

— Da$ha☕️🧶🪴 (@fattysalmonroll) September 26, 2022
22. Now, that's a boss.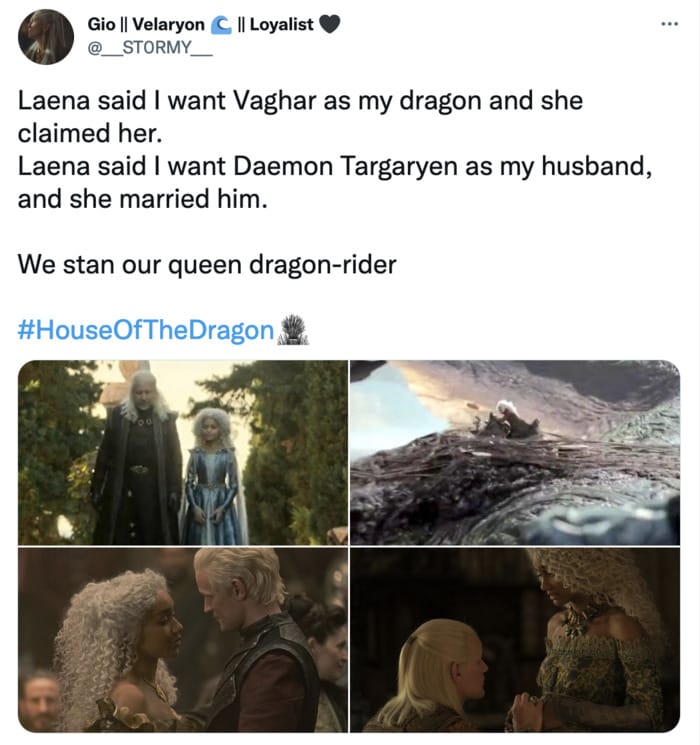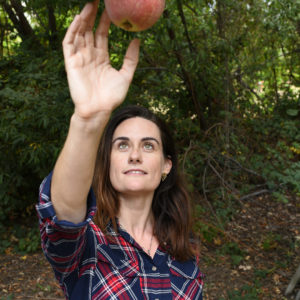 Latest posts by Rebecca Swanner
(see all)