All season long, the House of the Dragon has been serving drama left and right. Can we get a side of comedy? Just with memes? Cool. Well, turns out, the finale is no different.
In the season finale for HBO's epic fantasy series — uh, spoilers ahead — King Visyerus died, Aegon was crowned king, Aemond's dragon chomps into Lucerys', and they go tumbling out of the sky. Oh, and Daemon Targaryen makes a plan to go to war.
Anyway, here's some nice, lighthearted House of the Dragon finale memes and tweet reactions to make it all better.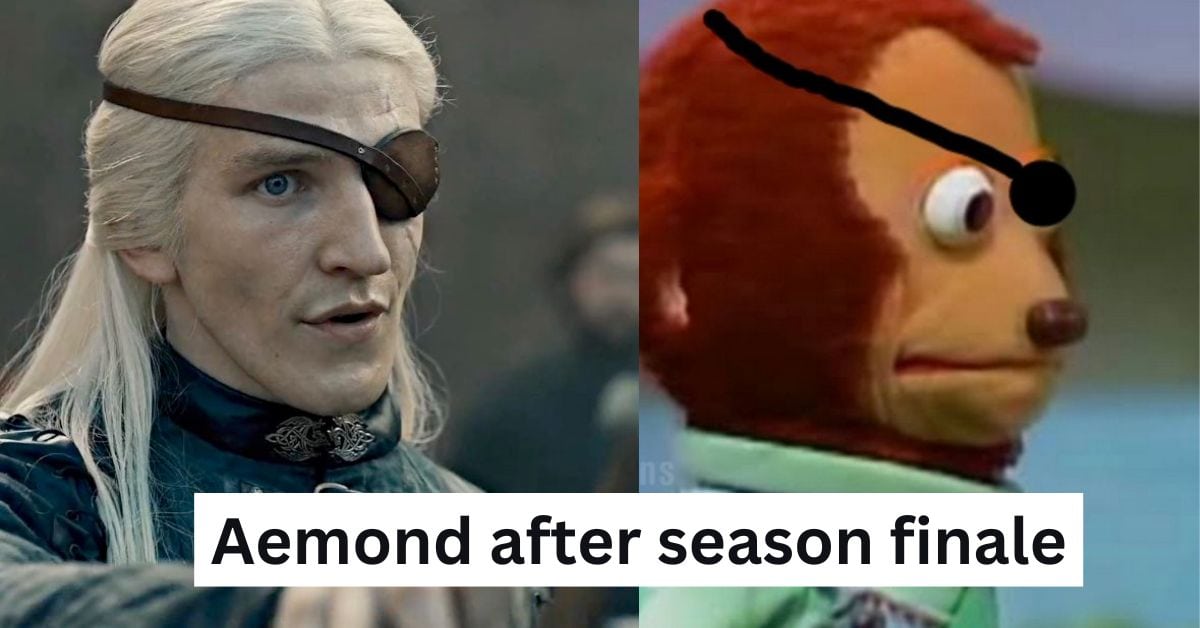 The Best House of the Dragon Memes
1. What a pleasant show.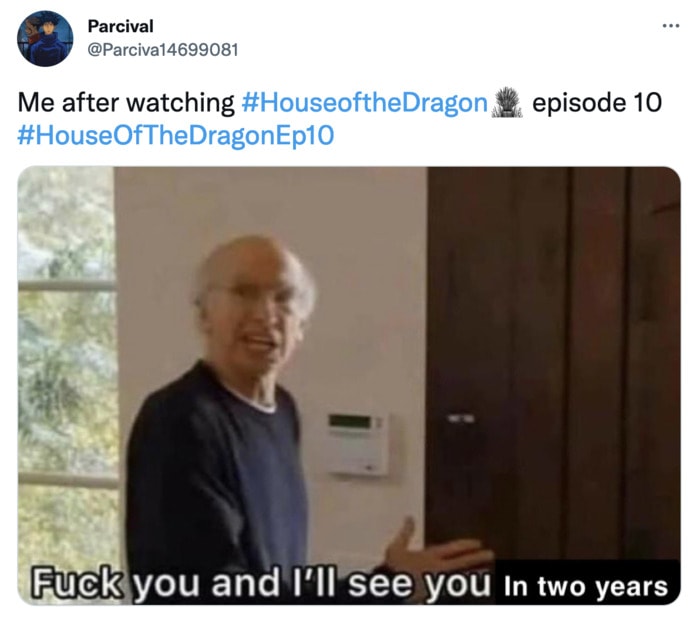 2. You're still grounded.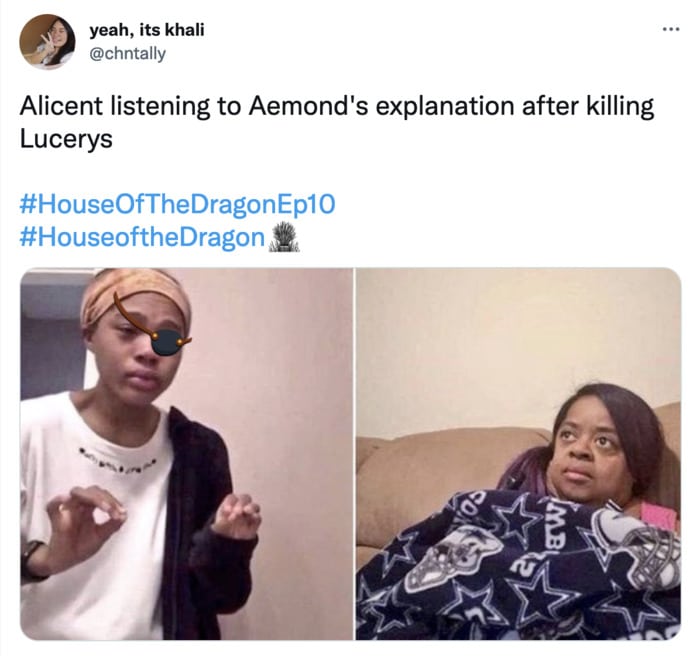 3. We regret nothing. :eats more Bubble Tape: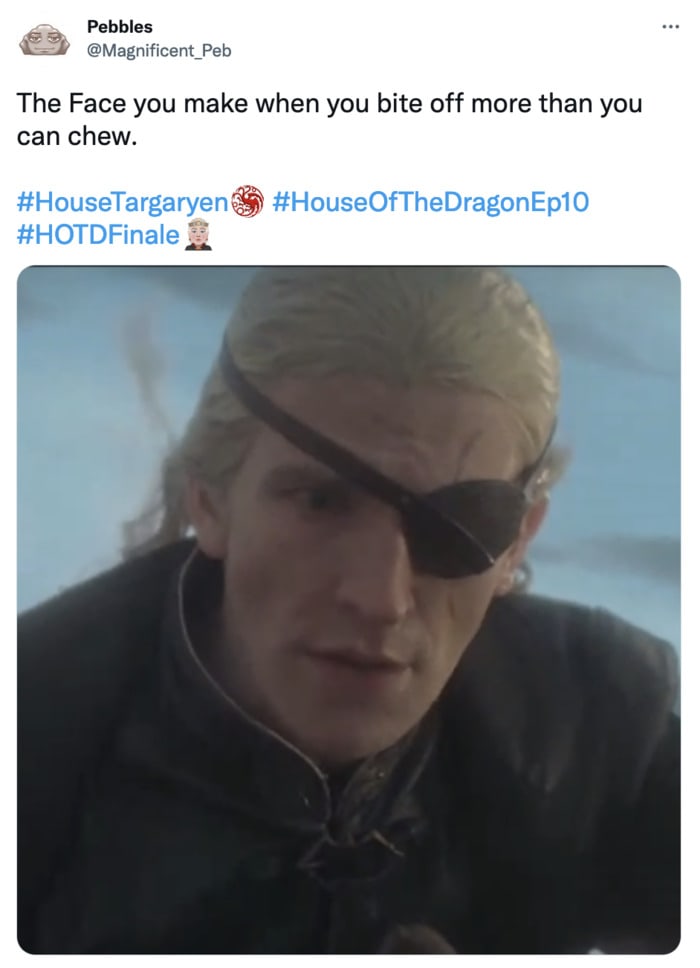 4. Beep beeep beeeeeeeeeep.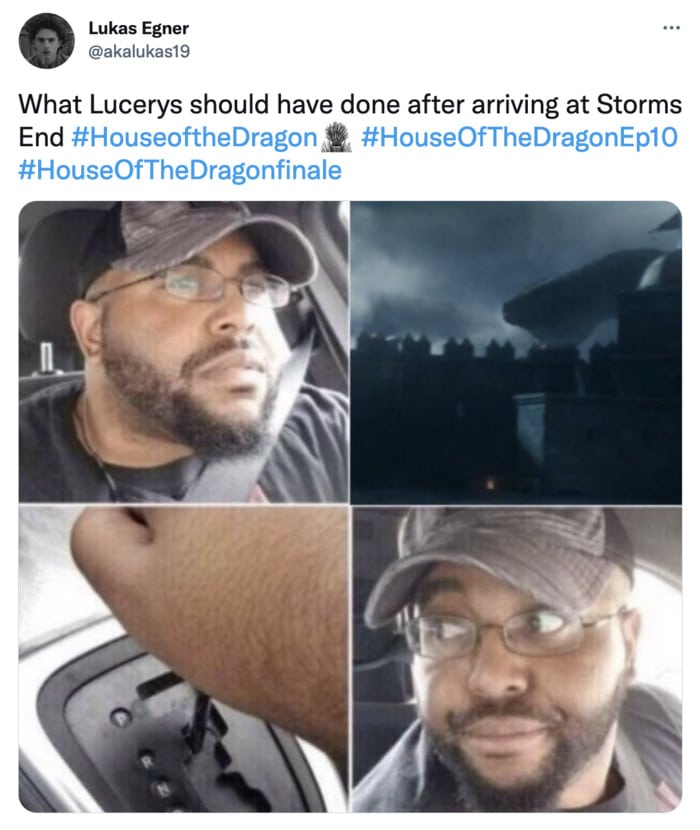 5. Our bets are on you, Lizzie! Oh. No.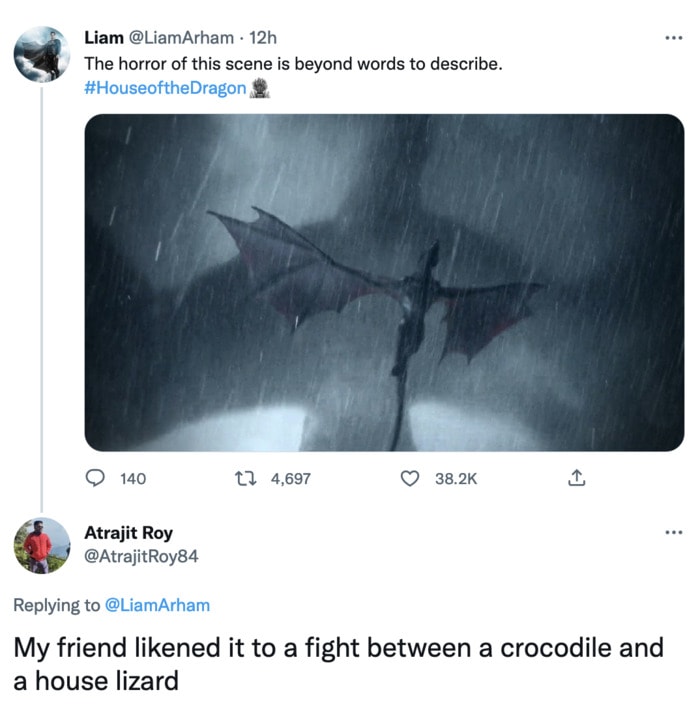 6. Who are you calling a turtle-necked beast?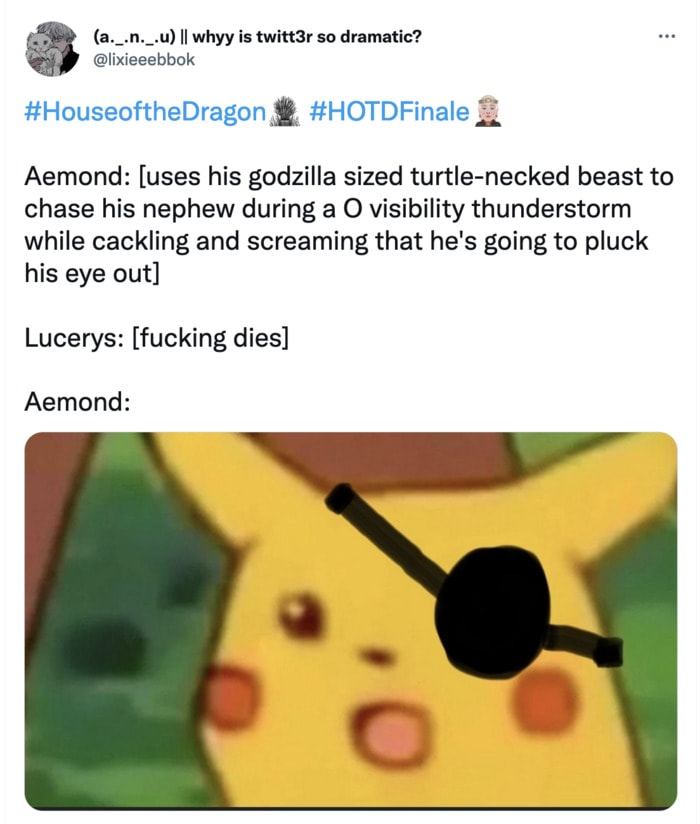 7. Good. It went good.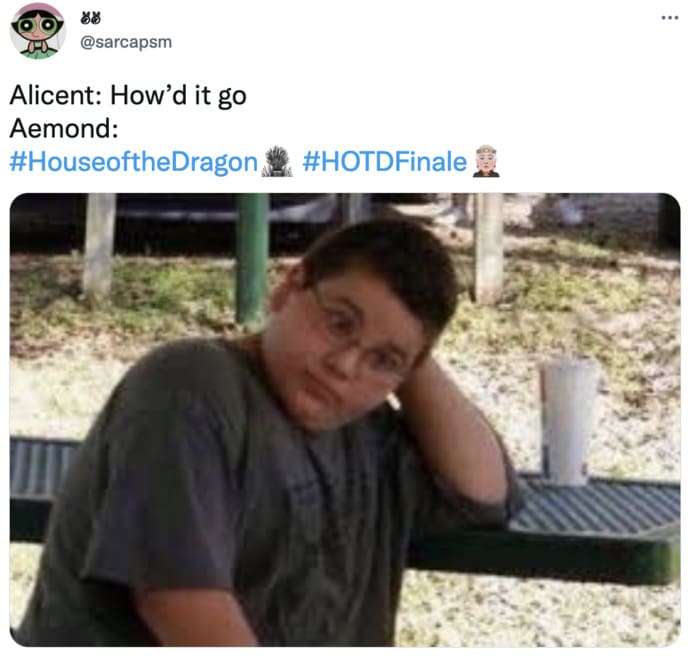 8. Actions have consequences, Aemond.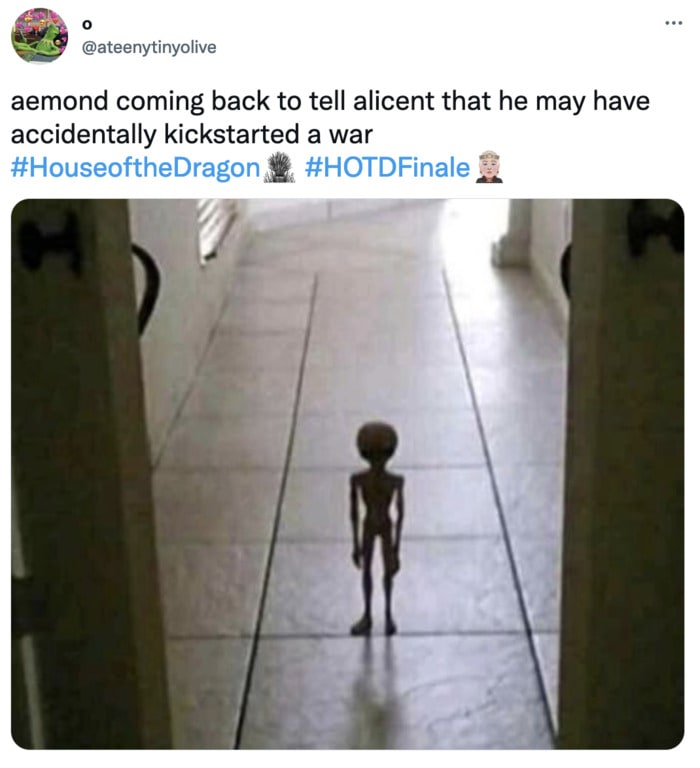 9. Nom nom.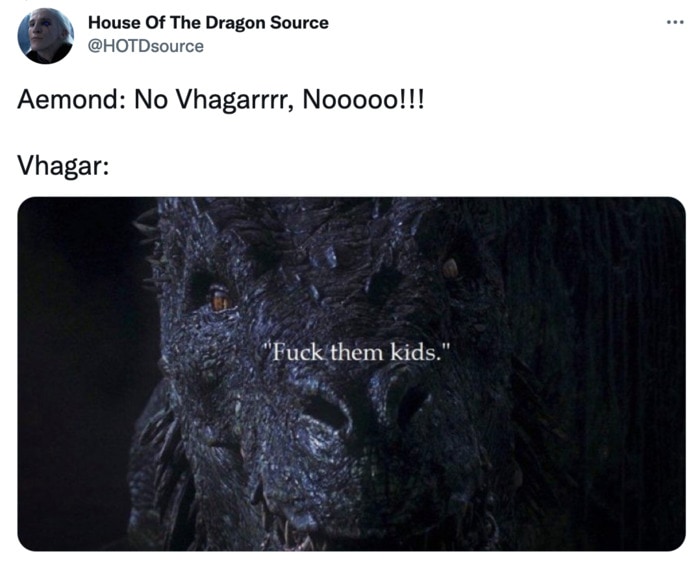 10. Oopsie.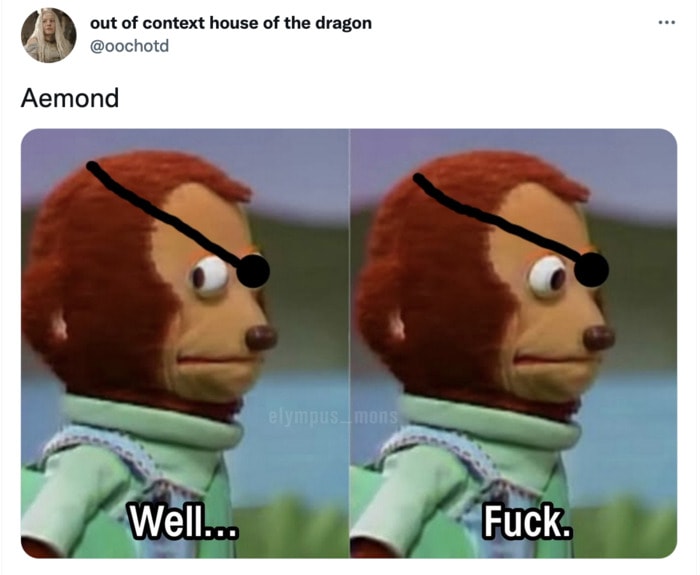 11. Now is not the time.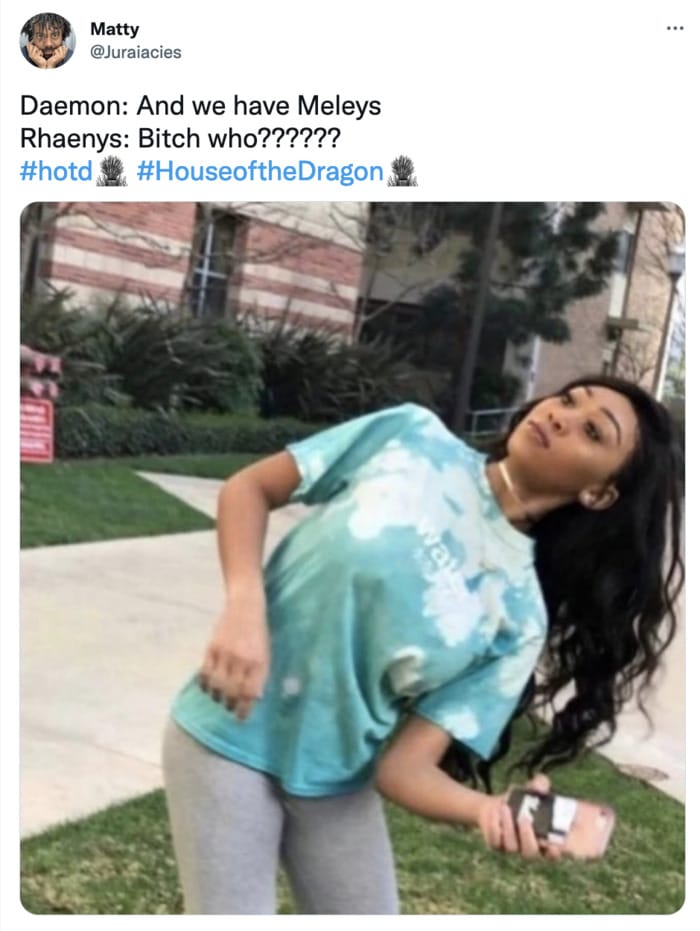 12. Bring it.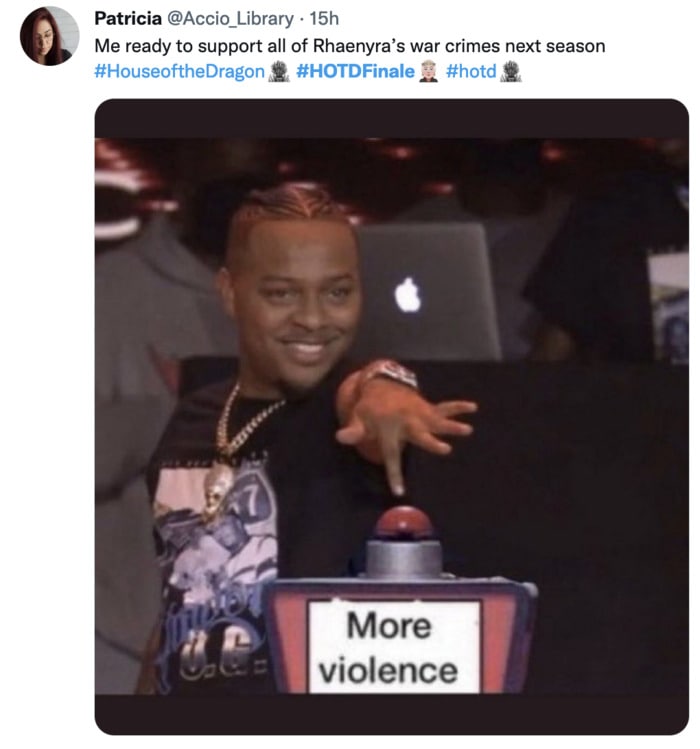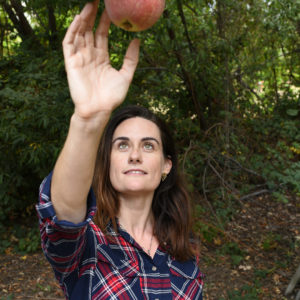 Latest posts by Rebecca Swanner
(see all)