Game of Thrones is back. This means plenty of dragons, epic battles, and hot characters behaving badly. The Lannisters might always pay their debts, but you know what they never do? Refill the Brita.
The House of the Dragon debut also means you can expect funny memes and tweets to drop each week like your favorite character from last. Don't think just because George R.R. Martin might not ever finish Winds of Winter doesn't mean he didn't have a say in the plot of this series.

The prequel is set 200 years before Game of Thrones and it's based on his book Fire & Blood. Martin also told the Wall Street Journal that, "I believe I have more influence now than I did on the original show."
So, now that we can all rest easy knowing that we'll be on the edge of our seat every Sunday, here's the best House of the Dragon tweets and memes. Read them all while you sip coffee from your favorite new dragon mug.
15 House of the Dragon Memes and Tweets from the First Episode
1. No spoilers, but let's just say we needed them during Episode 1.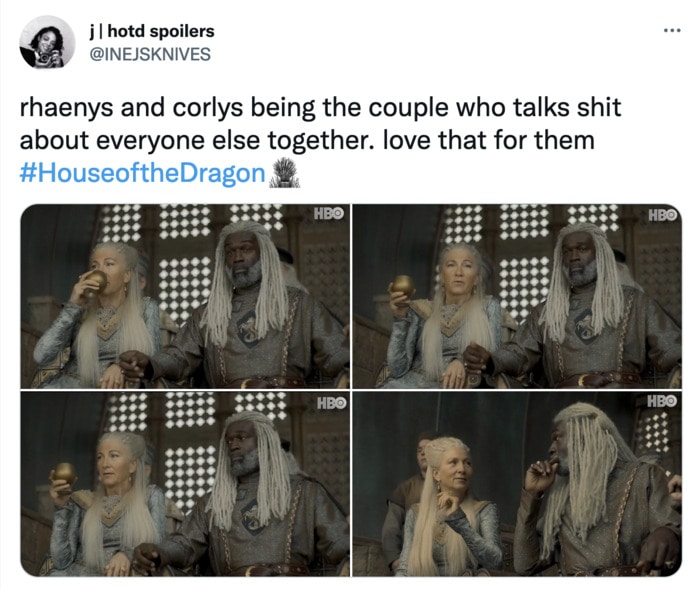 2. Did someone say… dragons?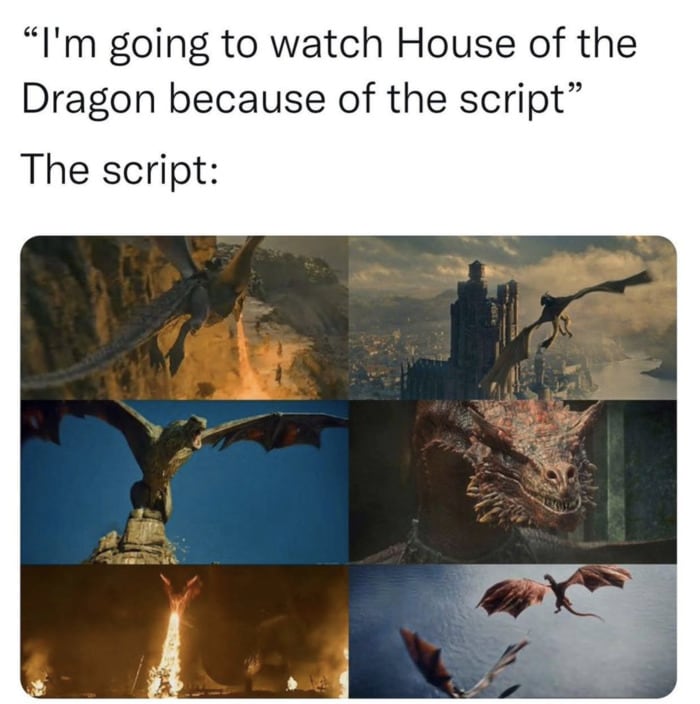 3. Don't wear it out.
the dragons hearing "Dracarys" #HotD pic.twitter.com/53b0c9HWpM

— vader (@vadersruleoftwo) August 22, 2022
4. It's like marshmallows on sweet potatoes at Thanksgiving. Just go with it.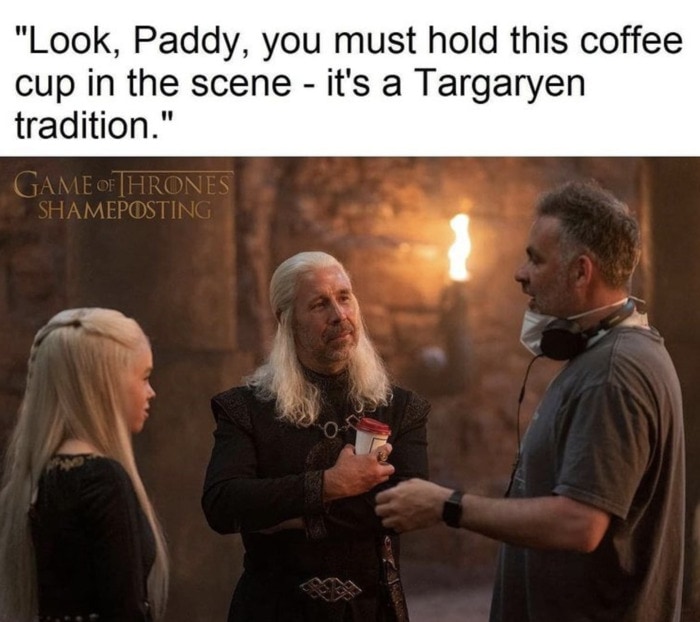 5. Maybe some cameos as a treat?
and mine. pic.twitter.com/ABJz9VG68a

— Francine Berkley (@frberkley4) August 22, 2022
6. Wanna try that again, writers?

7. It's not the size of the dragon that counts? Just kidding. It's all about the size of the dragon. No that's not a euphemism. But the Home Depot one is 69 inches tall.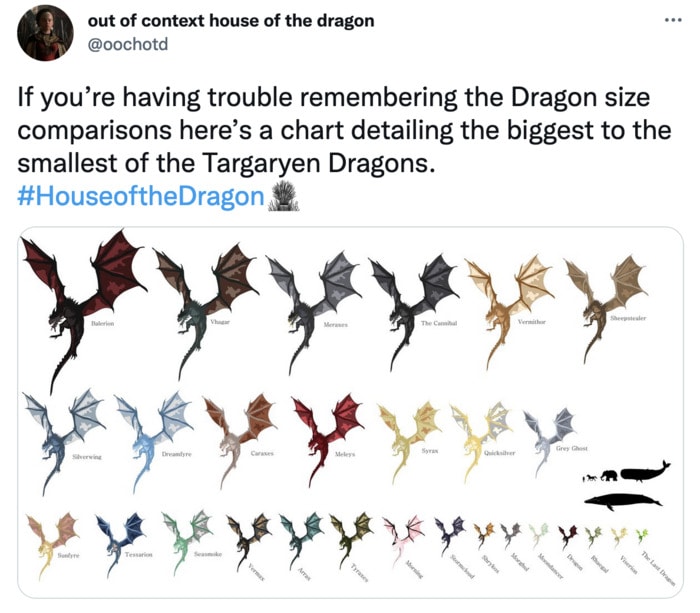 8. Relatable.
[39 months ago]
Me: That was a pretty terrible ending to Thrones. I think I'm done with this stupid franchise.

[tonight]
Also me (and ghost): #HouseoftheDragon #HOTD pic.twitter.com/oRSn9QmWZv

— ScubaCheeze⍟⃝ (@scubacheeze) August 22, 2022
9. Why are we like this?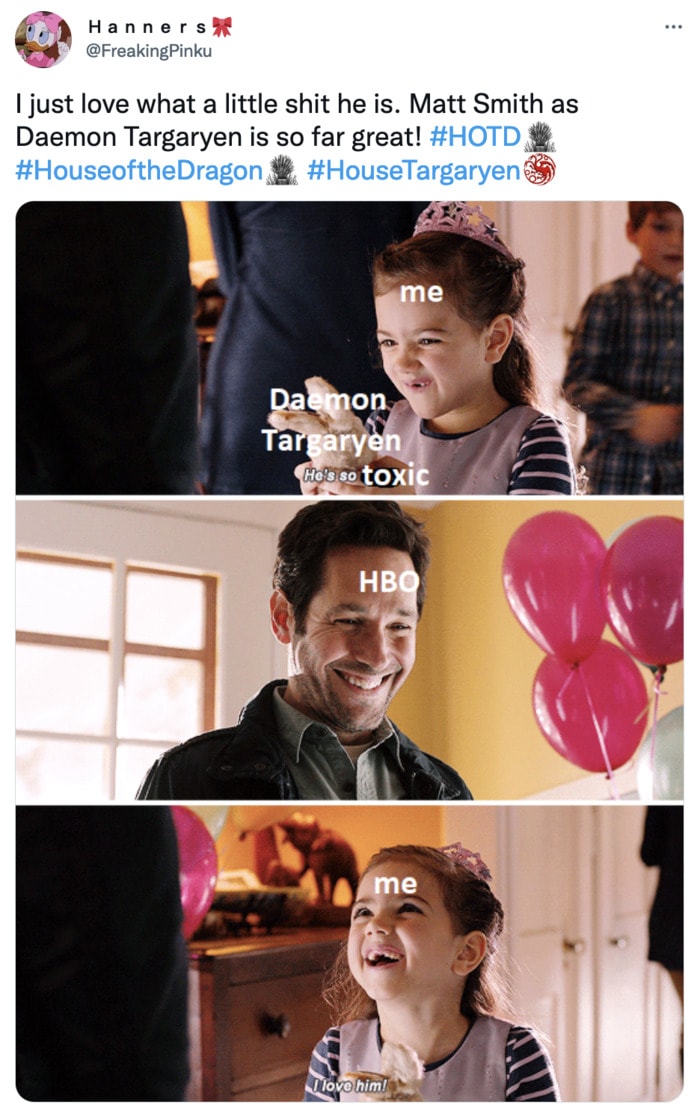 10. We know you!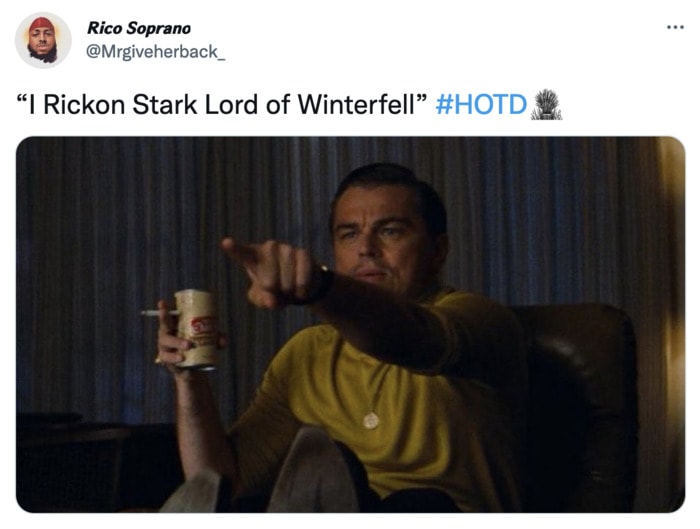 11. Daemon: the new Jamie Lannister.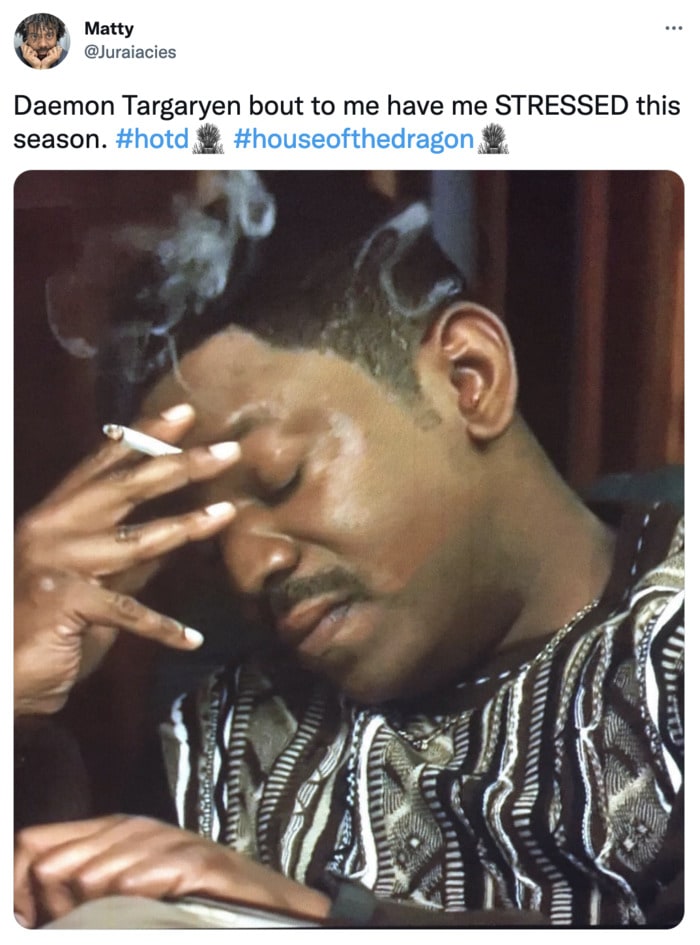 12. This just in: signs for no jousting in public spaces will go up next week.
My favorite part of the new Game of Thrones spinoff pic.twitter.com/0fRdUKXVcj

— Chase Suddarth (@ChaseJSuddarth) August 22, 2022
13. How bored is the council, really?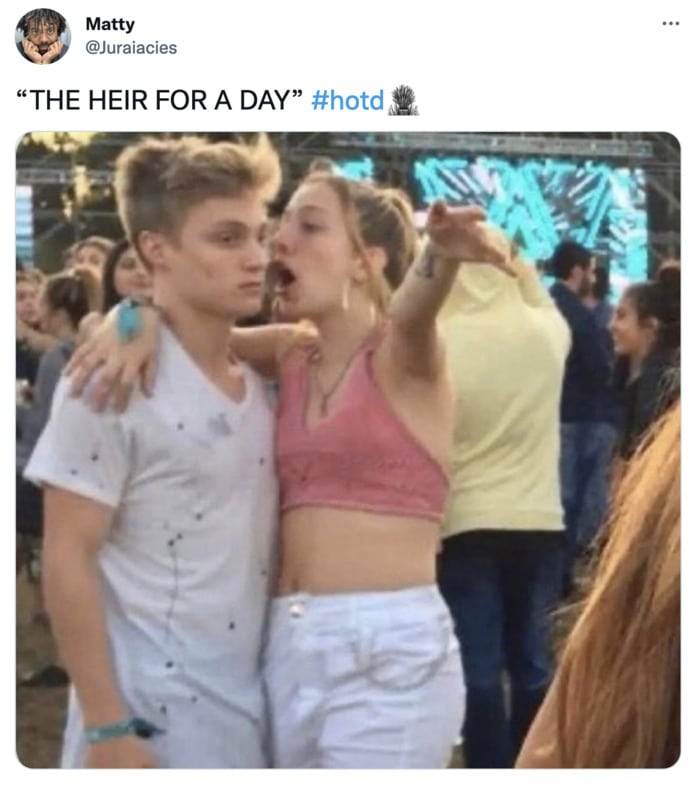 14. Honestly, we blame the architects.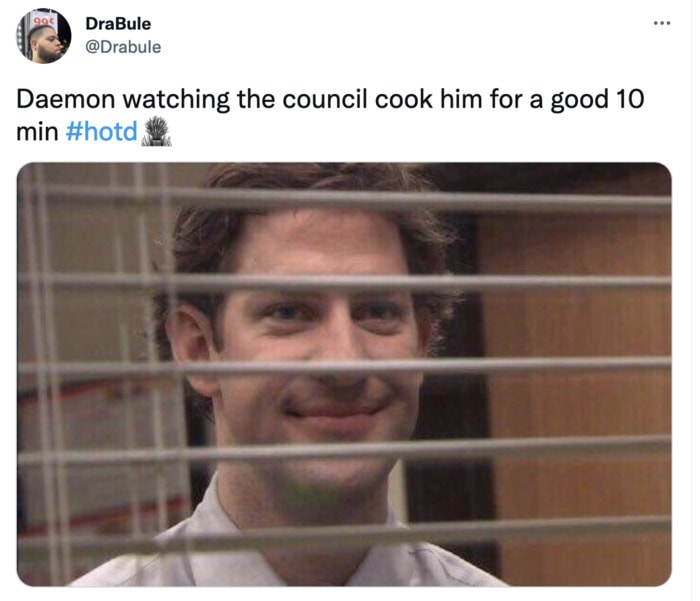 15. Oh really, you all go mad and Daenerys Targaryen ends up on the throne? You don't say. (Er, spoiler alert for everyone who didn't watch Game of Thrones.)
Me pretending to be shocked listening to the prophecy of A Song of Fire and Ice even though I already know what happens #HOTD #HouseOfTheDragonHBO #HouseoftheDragon pic.twitter.com/pHa2hCDRI1

— Stephanie Green (@stephm_green) August 22, 2022
16. Us in the notes app typing furiously.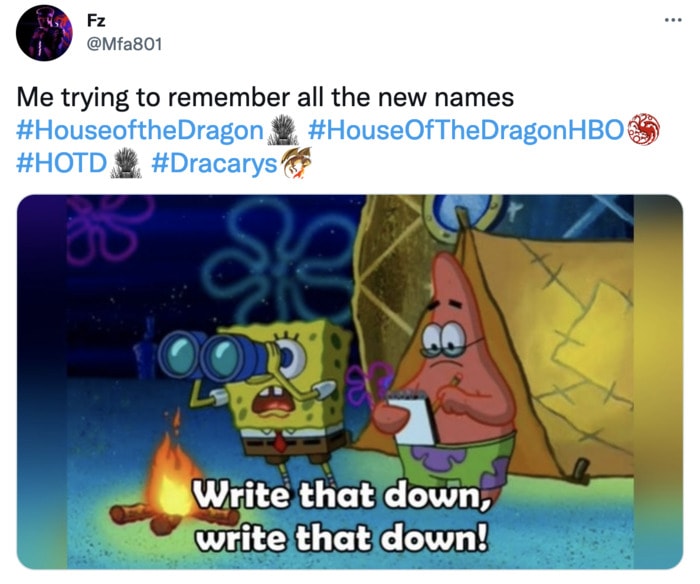 Or just save this Targaryen family tree for later.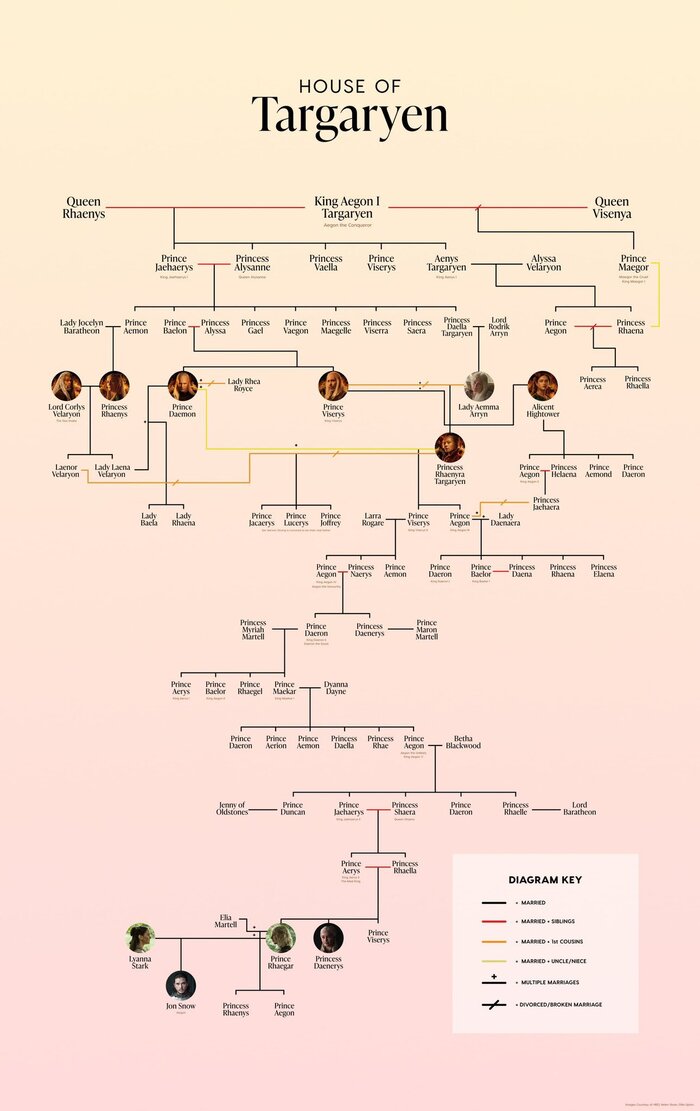 17. Cheers to that.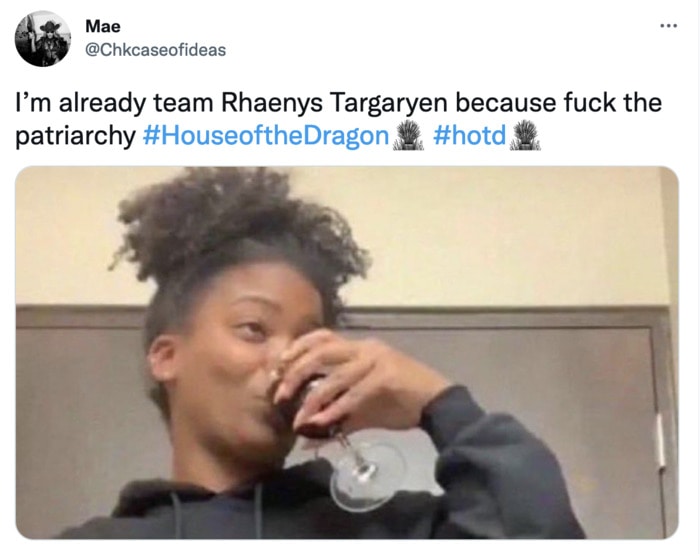 18. Uh, strike that from the record?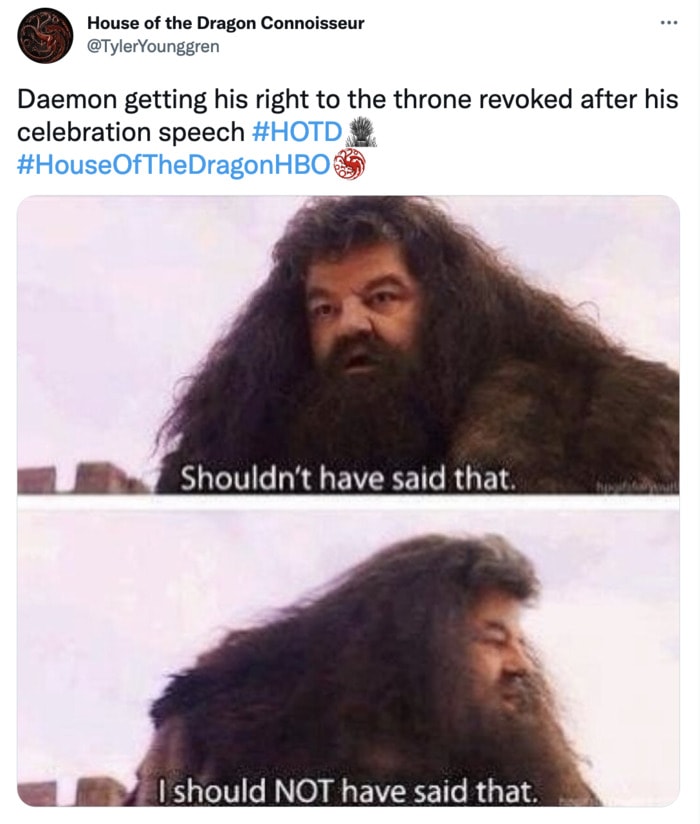 19. Is it just us or Daemon giving sexy vampire vibes?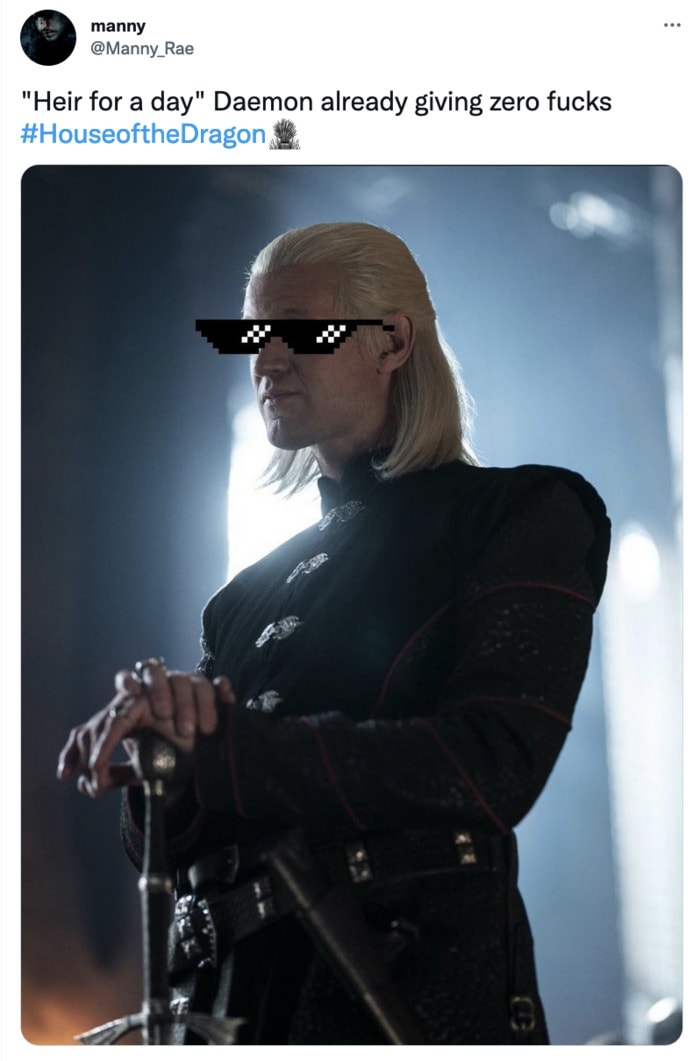 20. Ah, there it is.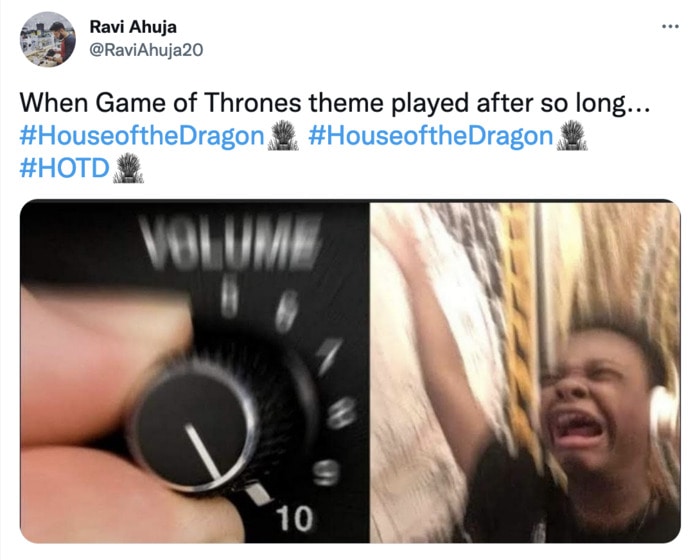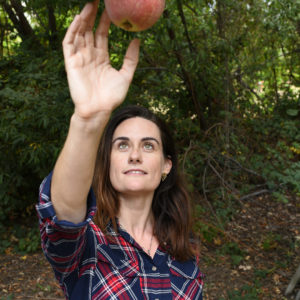 Latest posts by Rebecca Swanner
(see all)