What's devious, immoral, and a threat to a healthy relationship? Tristan Thompson, apparently. That was your girlfriend's sister's best friend, Tristan! Is nothing sacred?!
If you also need a break from the celebrity breakup gossip machine, turn your attention to something more wholesome: the most interesting porn search statistics we could find among the treasure trove of info found in Pornhub's insights. (And you thought the government collected interesting data!)
Why do we care about porn search statistics when everyone knows women don't watch porn? Because we do. According to Pornhub, women now represent 29% of their visitors, which is a 3% increase over the prior year. What are you watching? Take a look below!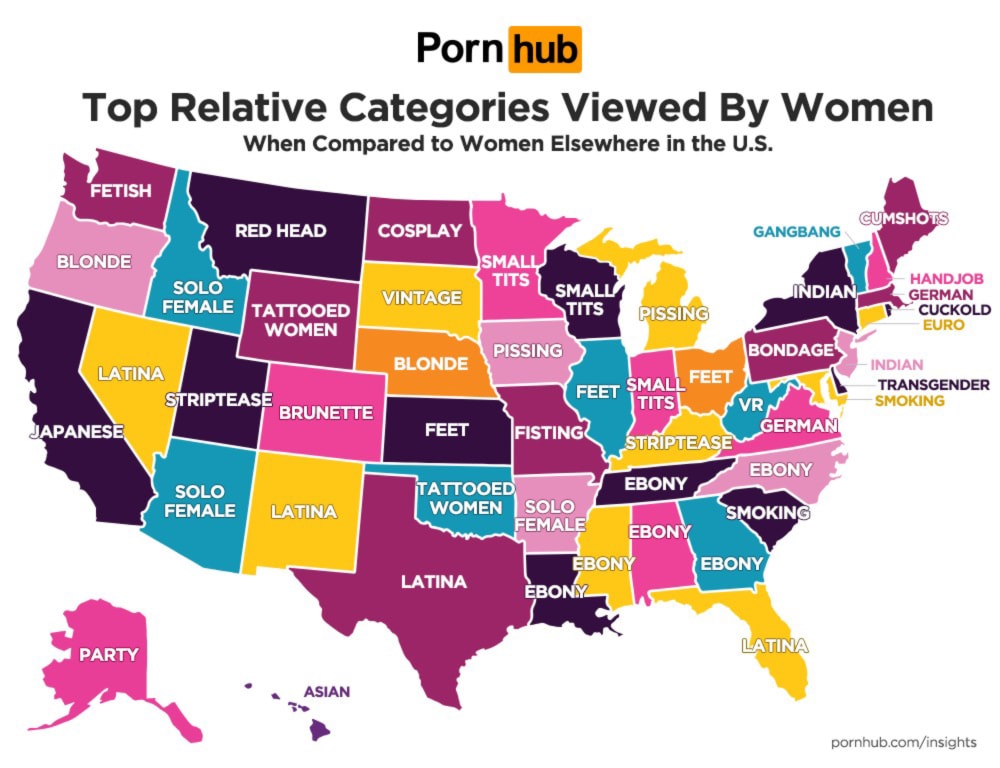 West Virginia we have so many questions.
And because sharing is caring — well, unless we're talking about sex toys or stomach bugs — we've compiled our favorite findings into this useful* list for you.
*not actually useful in any way
15 Fun Facts We Learned from Pornhub Search Trends
USA! USA! USA!: The United States is the country with the highest daily traffic to Pornhub. The UK comes in at a not-even-close second, with India taking home the bronze. The Philippines and Brazil have the highest female-to-male viewship (38 and 35%respectively vs 28% for the U.S.), but we have no doubt we'll eventually. Even if it takes all night.

793k: The number of Pornhub searches in just one day — September 30, 2018, to be exact — for Bowsette, a fan-created hybrid of Bowser and Princess Peach. (For the record, the 2.5 million searches for Batman were ours.)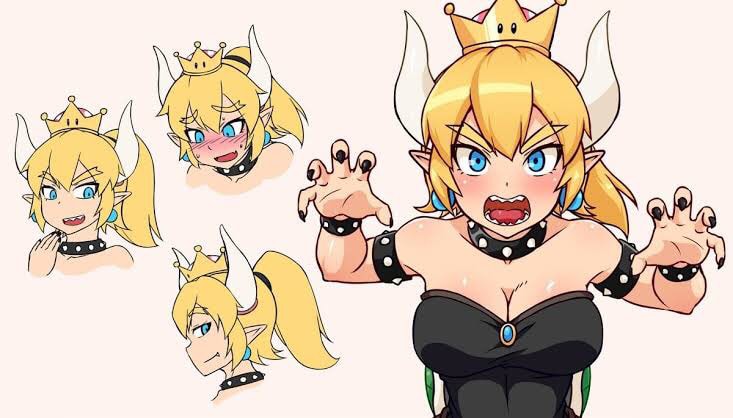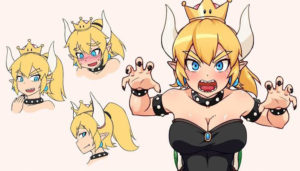 LESBIAM: The most commonly misspelled search term in Texas, Nebraska, and Louisiana. Also, shout-out to everyone searching for "MIFL" porn in Ohio and Nevada.

3-5pm: The second most popular time to watch porn (after 10pm-1am). Next up: stats on how many of you have a crush on a hot coworker.

ASMR, Fornite, and Korean: Three of the top gaining search terms among millennials. ASMR about buying avocado toast and owning a home is the top-ranked search. (We're actually kidding about that one. Unless it is.)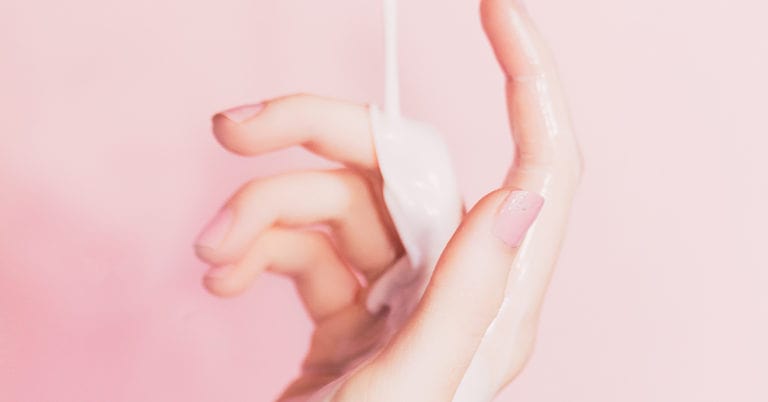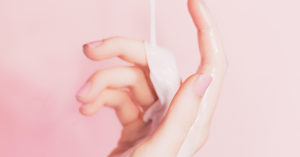 2 percent: The number of desktop users visiting Pornhub from a Linux operating system. Bob, you can stop now. You've made your point.

22 percent: Dontcha know that was the increase in Pornhub traffic from Minnesota during the recent polar vortex?

"omg his dick" and "dick robber": Just two of the top trending terms on Pornhub Gay that we're adopting.

LOVE, HOT, LIKE, GOOD, and SEXY: the 5 words used most in Pornhub video comments. Wait, is this where all the non-trolls have been hiding all this time?