We're ready to shout "it's gonna be May" from the rooftops, but arguably no one is more prepared than for the month than Justin Timberlake. Or these people with Justin Timberlake tattoos.
The former 'NSYNC singer-turned-actor has been gracing our ears since wearing denim on denim was cool. And when Britney Spears was making headlines on the daily. The first time.

If listening to the boy band's 2000 pop hit "It's Gonna Be Me" isn't enough to ring in the new month, entertain yourself with the funniest, best, and worst Justin Timberlake fan tattoos.
15 Justin Timberlake Fan Tattoos
1. It's Gonna Be May Tattoo
This tattoo doubles as a helpful reminder of what month it is. The downside is that it only works for one week a year. We're guessing they don't know about Apple Watches.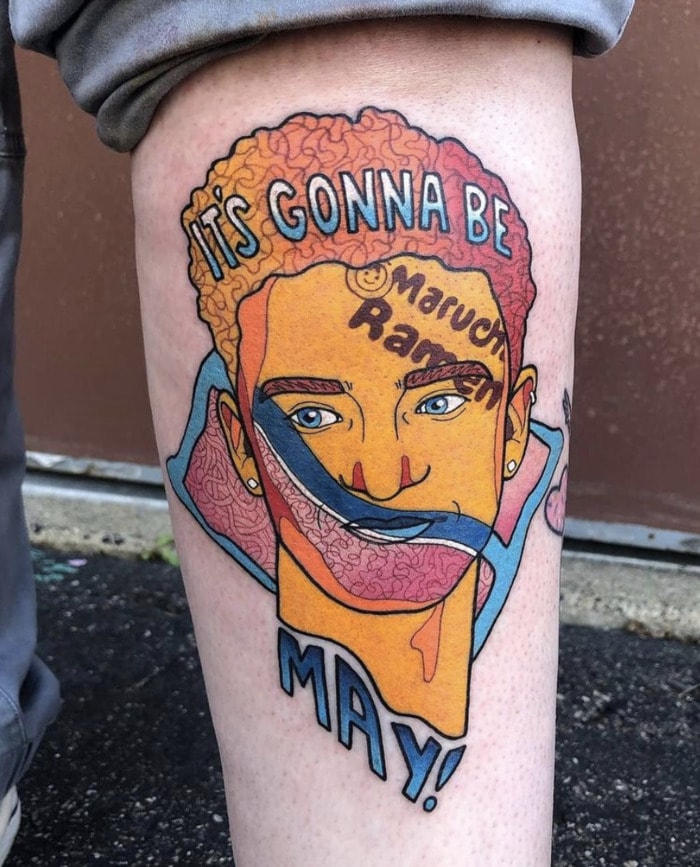 2. Young Justin Timberlake Portrait Tattoo
Early 2000s J.T. was all hair gel and tinted shades. Eventually, he gained a corporeal form.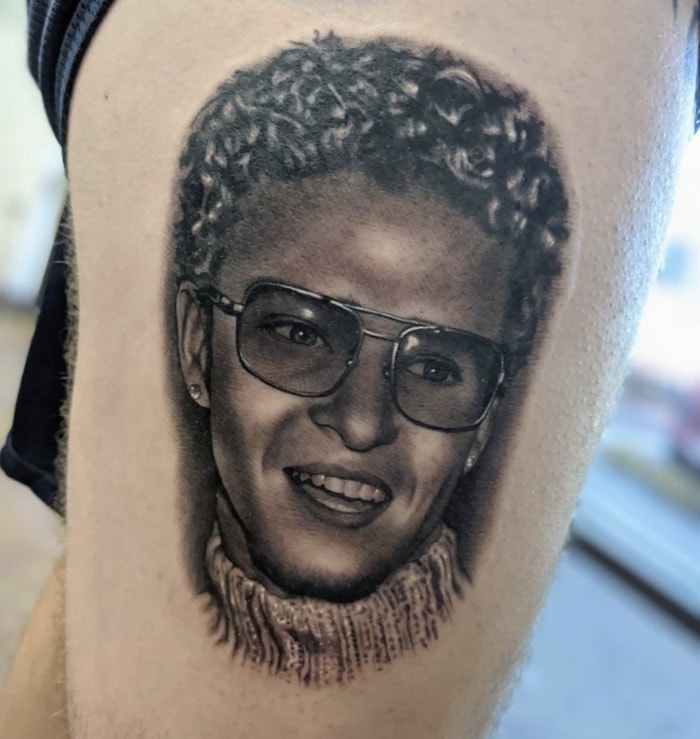 3. 'NSYNC Album Cover Tattoo
This tattoo is an illustration of the 2000 'NSYNC album No Strings Attached. Two of the band's most iconic songs, "Bye Bye Bye" and "It's Gonna Be Me" came from this album, solidifying its place in the Memer Hall of Fame.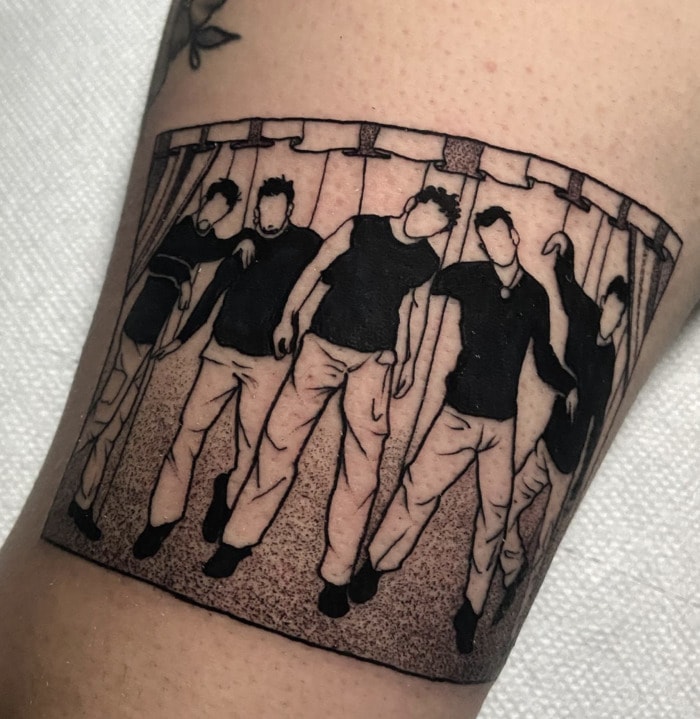 4. Justin Timberlake Portrait Tattoo
You know it's a good portrait tattoo when it calls you out for not going to the dentist for two years. Okay, Justin, we get it.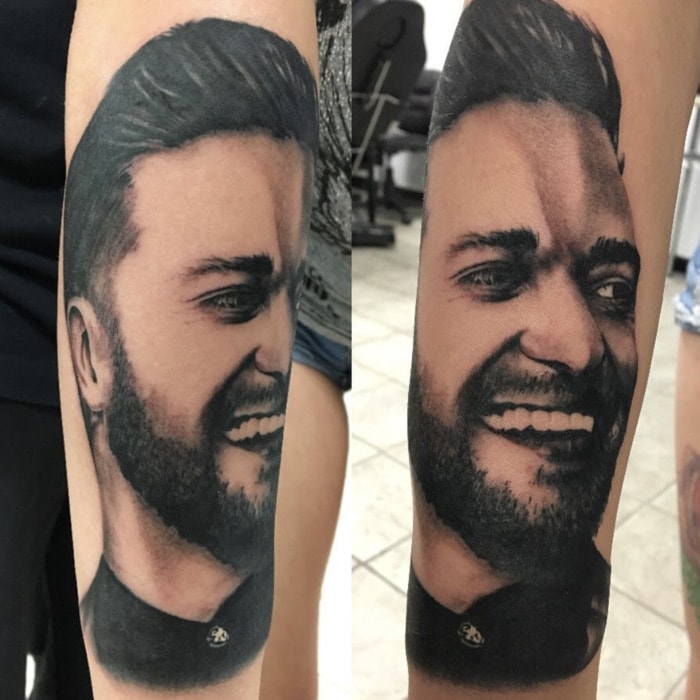 5. Justin Timberlake Concert Tattoo
Good news: This is a unique way of covering up up your freckles. That's also the bad news.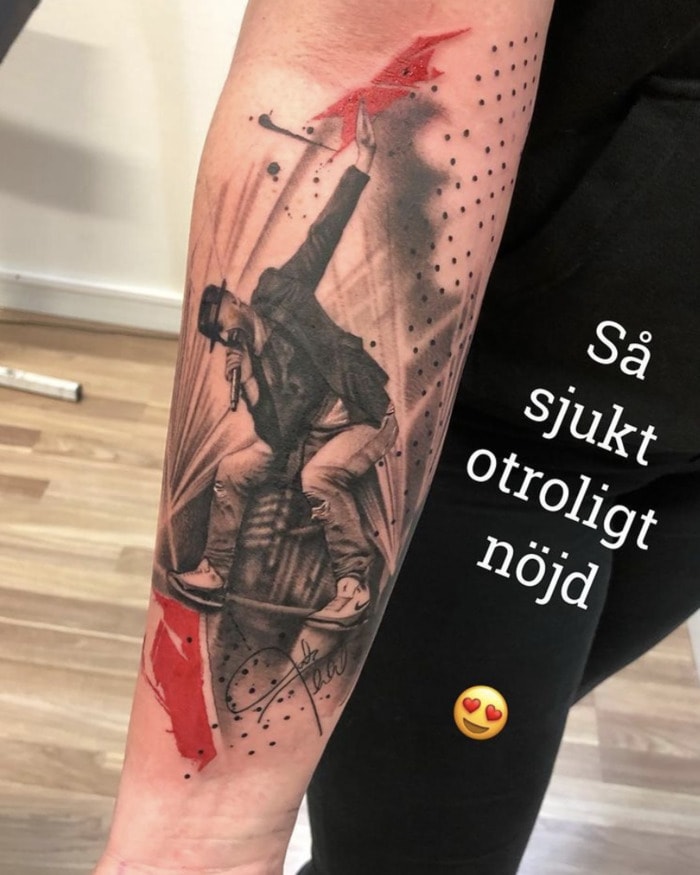 6. JT Portrait Tattoo
Add a few wrinkles every year and you're golden.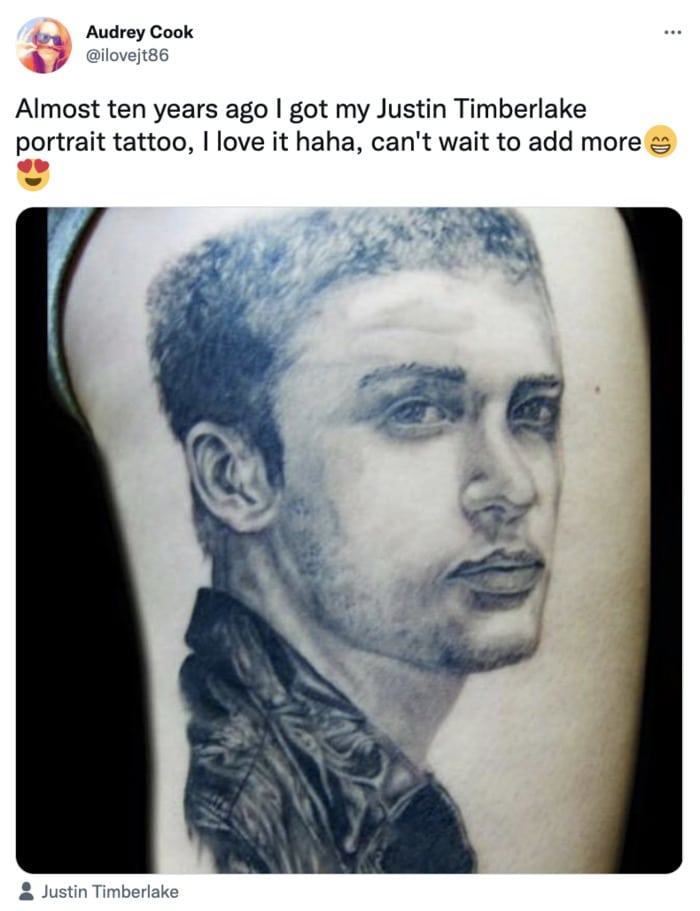 7. Mirrors Lyrics Tattoo
The second single from his 2013 album The 20/20 Experience, Mirrors was inspired by Timberlake's relationship with his wife, Jessica Biel. You can not, however, read this tattoo in a mirror.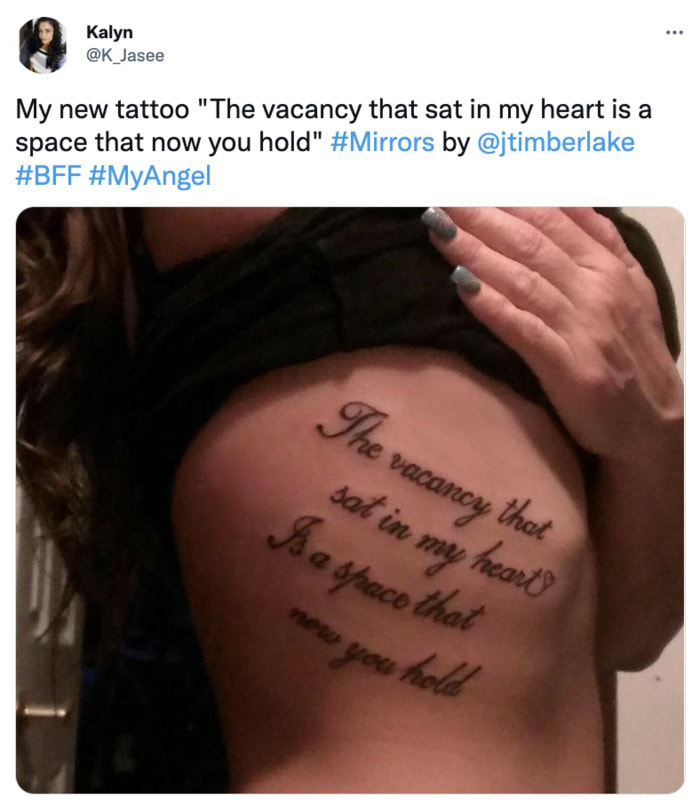 8. Justin Timberlake Suit & Tie Tattoo
Timberlake's 2013 hit song "Suit & Tie" came from his third studio album The 20/20 Experience. Little did he know then that the actual 2020 experience consisted of lots of sweatpants.
9. Justin Timberlake Signature Tattoo
He does tattoos now too?! Hello, quadruple threat.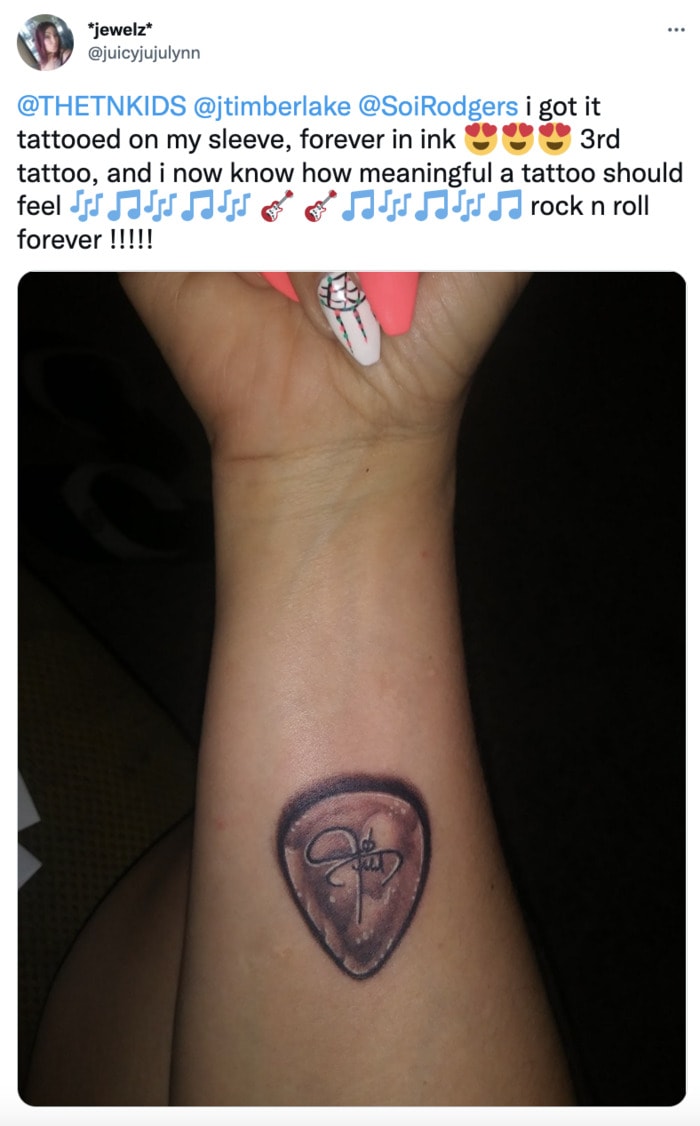 10. Bye, Bye, Bye Tattoo
Seeing this tattoo on a first date might be a red flag, but hey, they tried to warn us. No strings attached.
11. Greek Statue 'NSYNC Tattoo
Minimalist Justin Timberlake doubles as a Greek marble statue if you realize you're actually not that big of a fan. Unlike that tattoo of your girlfriend's name.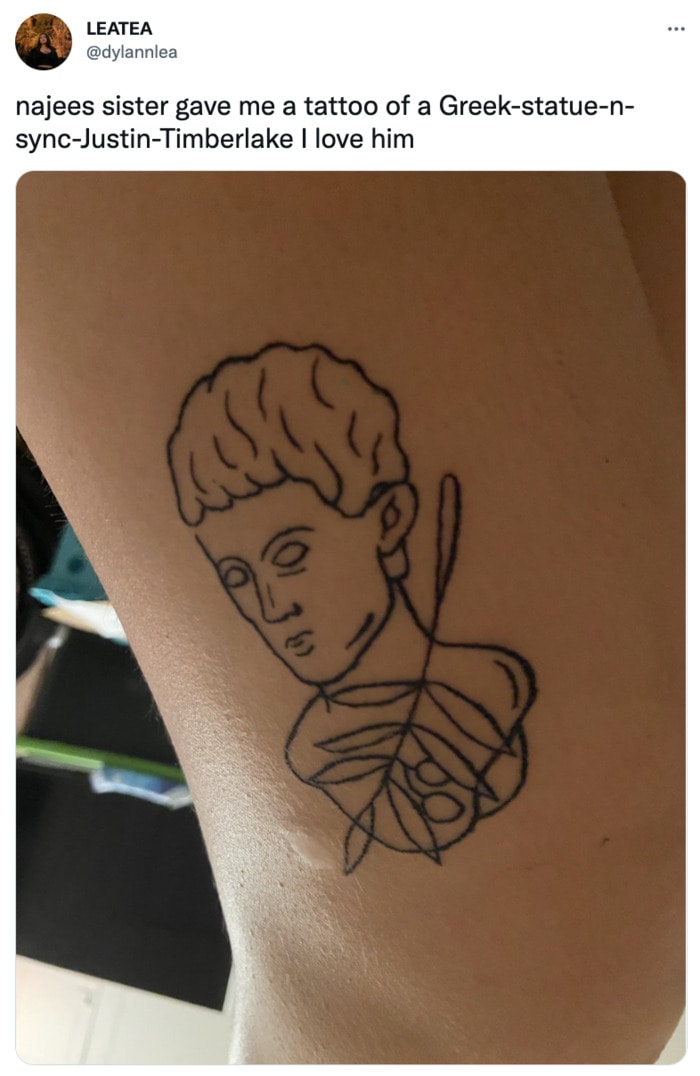 12. J.T. Music Tattoo
Aaaand now we need an ombre suit.
13. The Man of the Woods Tour Matching Tattoos
The Man of the Woods Tour and album was named after Timberlake's son Silas, whose name is of Latin origin and means "man of the woods." And we thought our parents framing our baby pictures was a nice gesture.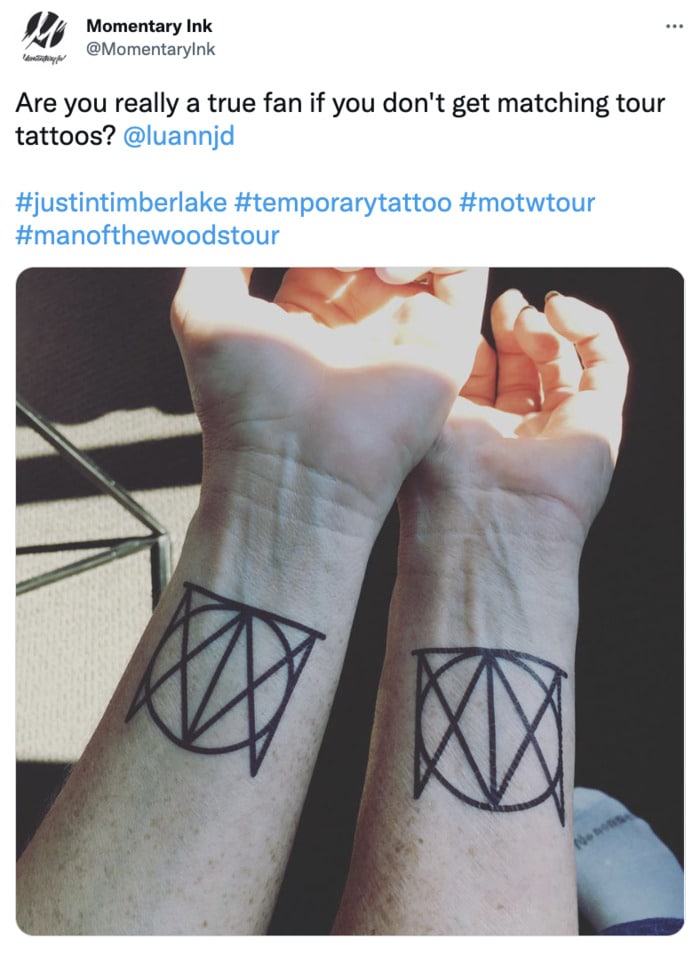 14. Justin on Justin Tattoo
This Justin Timberlake tattoo was meta before Meta was even invented.
15. Justin Timberlake Fan Sleeve
We found the world's biggest Justin Timberlake fan with a whopping three tattoos dedicated to the singer. Our favorite is the ode to his appearance in Trolls. Do Shrek next!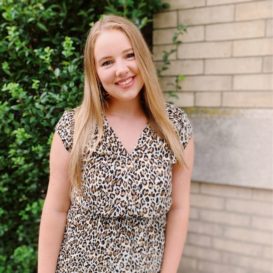 Latest posts by Laura Davis
(see all)