After Queen Elizabeth passed away on September 8, 2022, her son, Charles George assumed the throne and began his reign as King Charles almost immediately thereafter. Since we've been assured the corgis are ok, we can turn our focus to more pressing matters. Like the best King Charles memes and tweets so far.
People are less than thrilled about Charles becoming the new King of England, so from jokes about dogs to concerns about the new look of the British pound, there's plenty of meme fodder for Twitter. And, there will, most likely, be plenty more.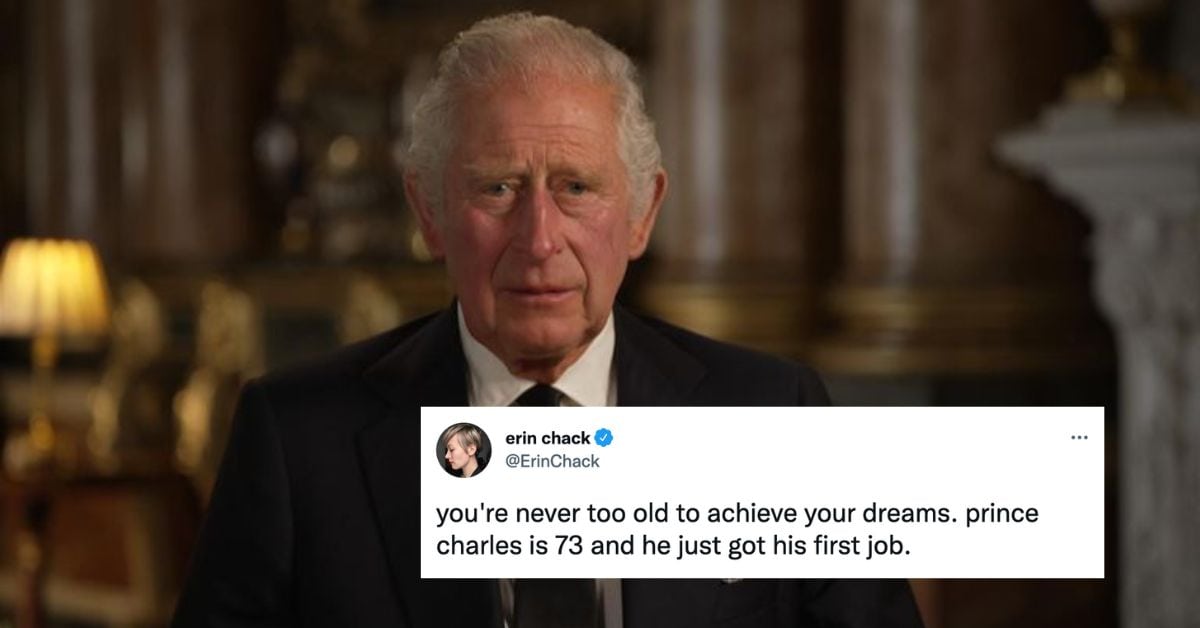 The Best King Charles Memes and Tweets
1. Oooooh, how about no?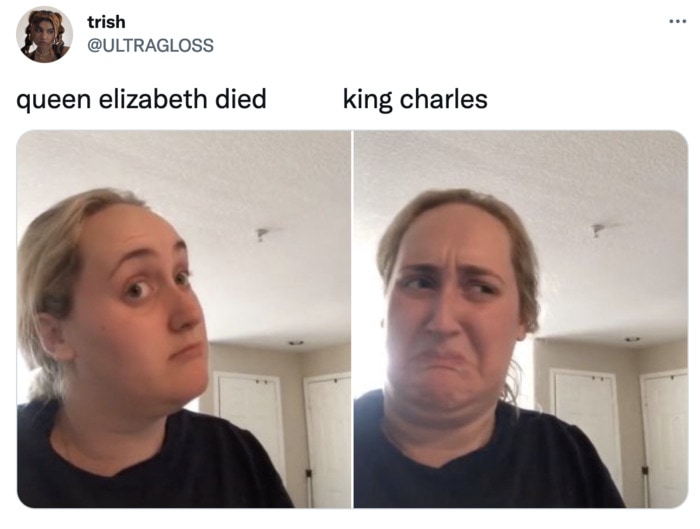 2. :turns off looking for work feature: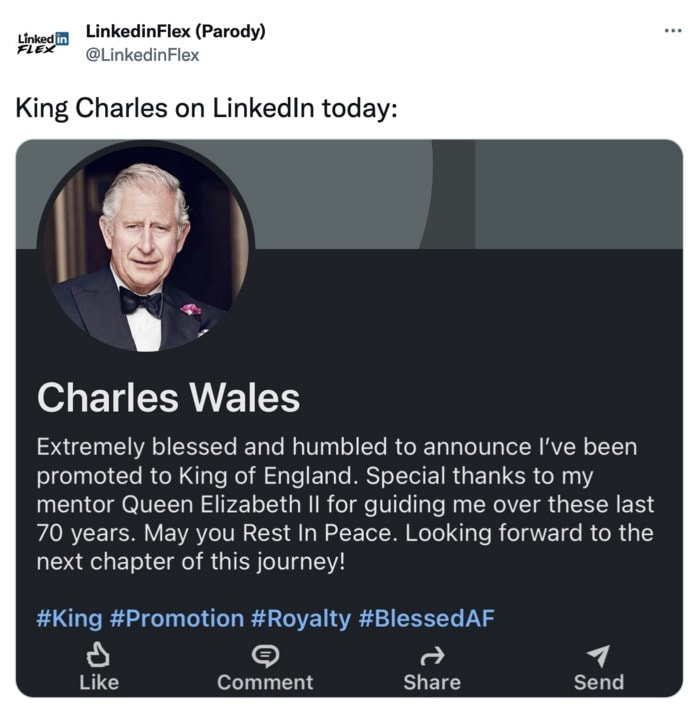 3. Let the drama, er, continue.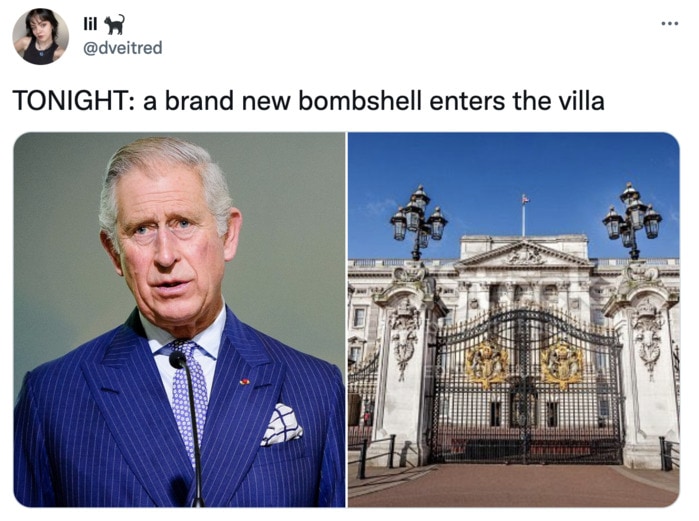 4. Never give up!

5. Irish Twitter is having a ball with this.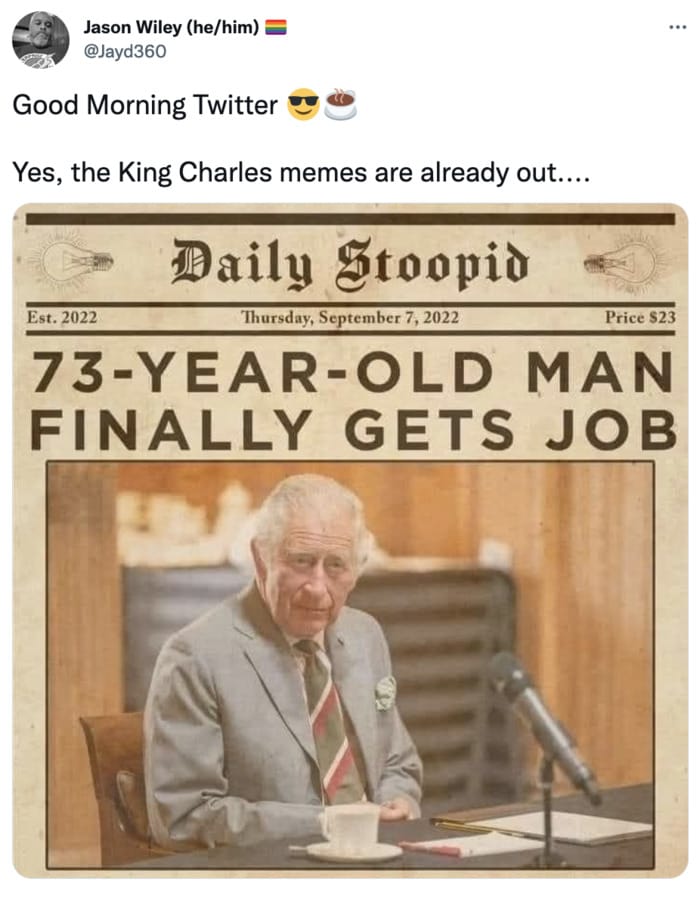 6. Pour one out for those poor poor graphic designers.

7. Dude, seriously, keep up.

8. On which show?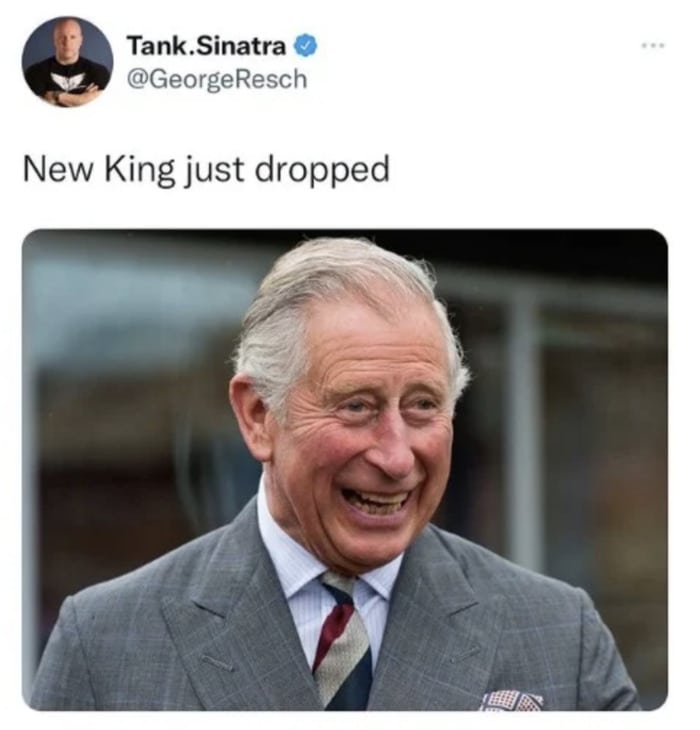 9. What about all that golf we were planning to play?

10. Aw, jeez.>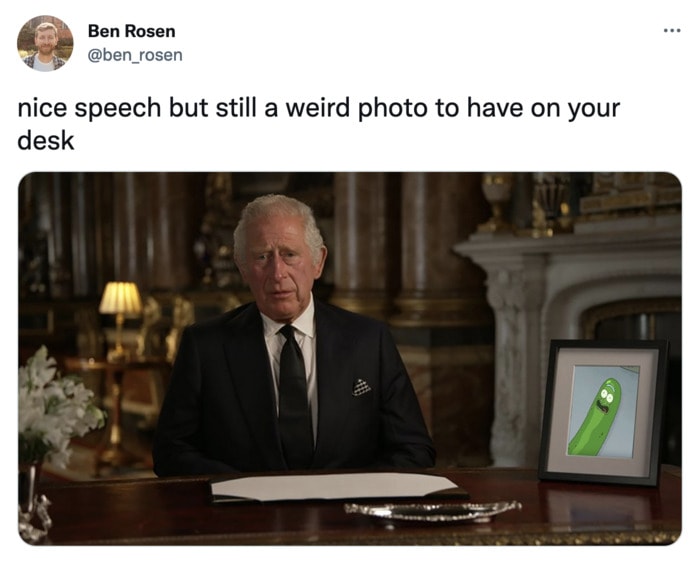 11. Shall we put this to a vote?
12. Nope nope nope.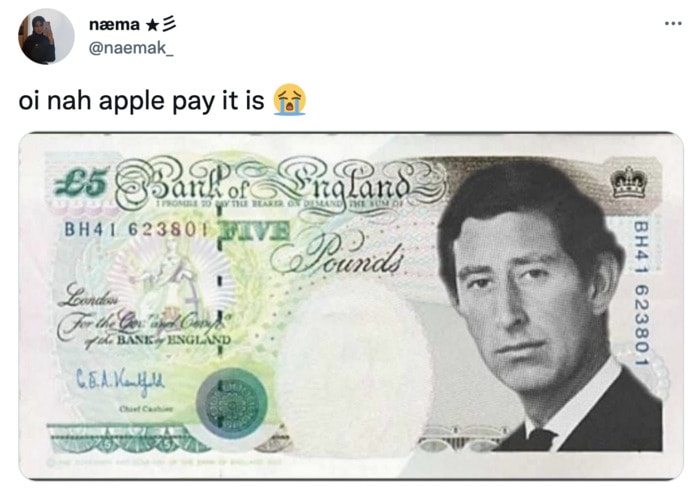 13. Who's a good doggo?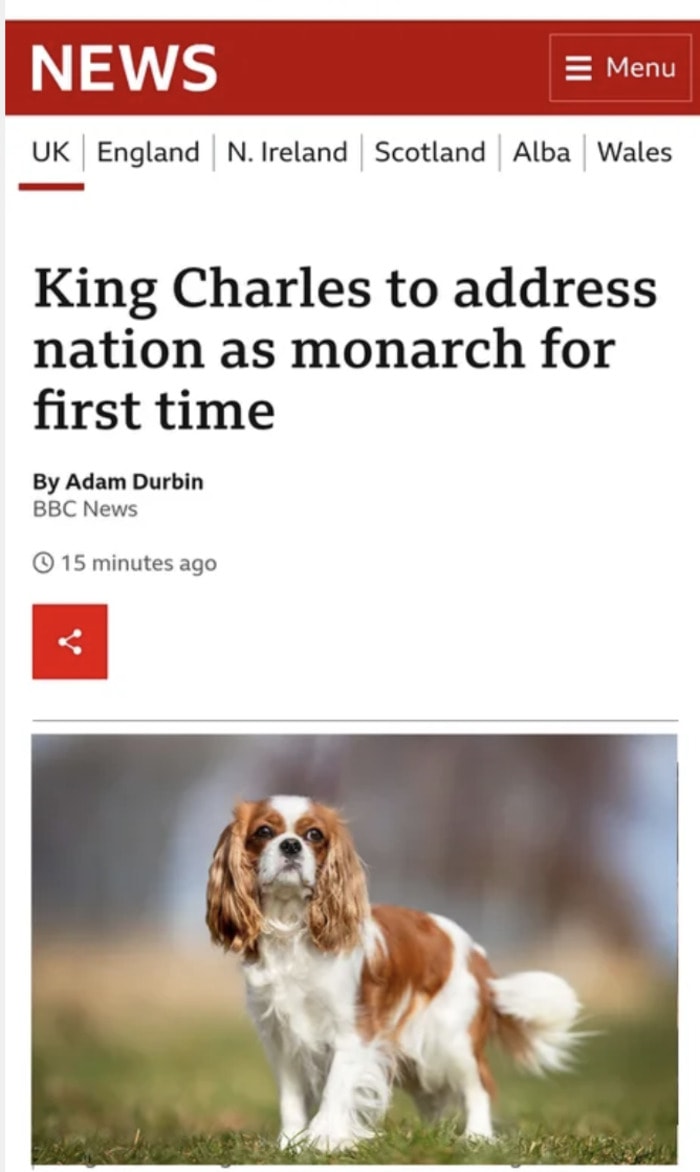 14. What grade is this?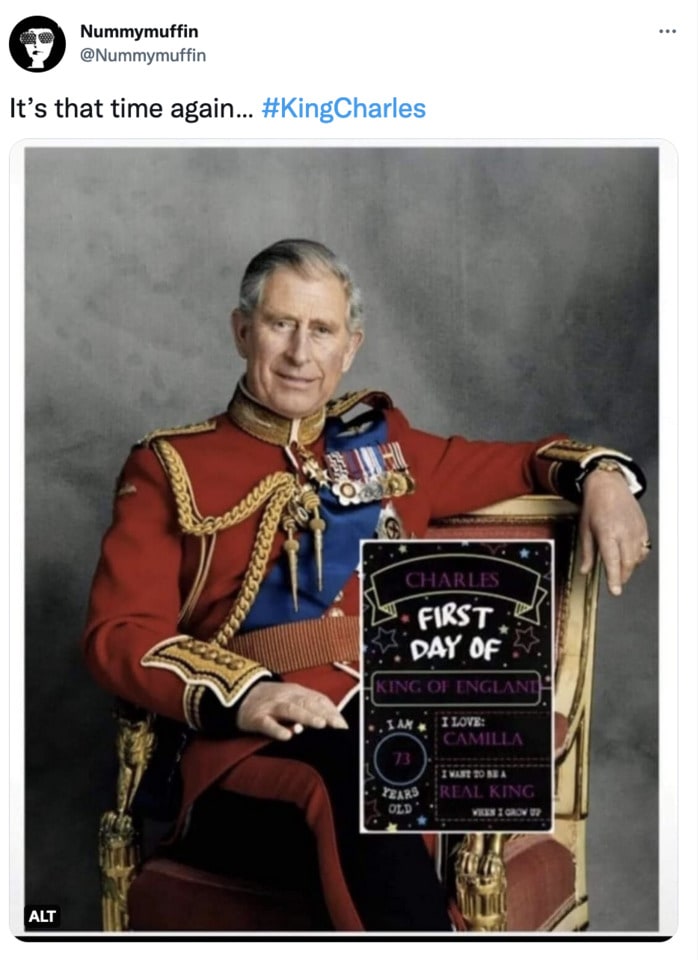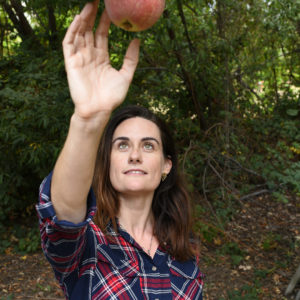 Latest posts by Rebecca Swanner
(see all)