If there's one thing we can't get enough of at Let's Eat Cake, it's donuts. So when donut news hits the airwaves (read: Instagram), we're all over it like, well, like us on maple glaze. And today, Krispy Kreme revealed that they have four new fall donuts.
Ok, technically one of those donuts is an apple fritter, but please take that up with our complaint department.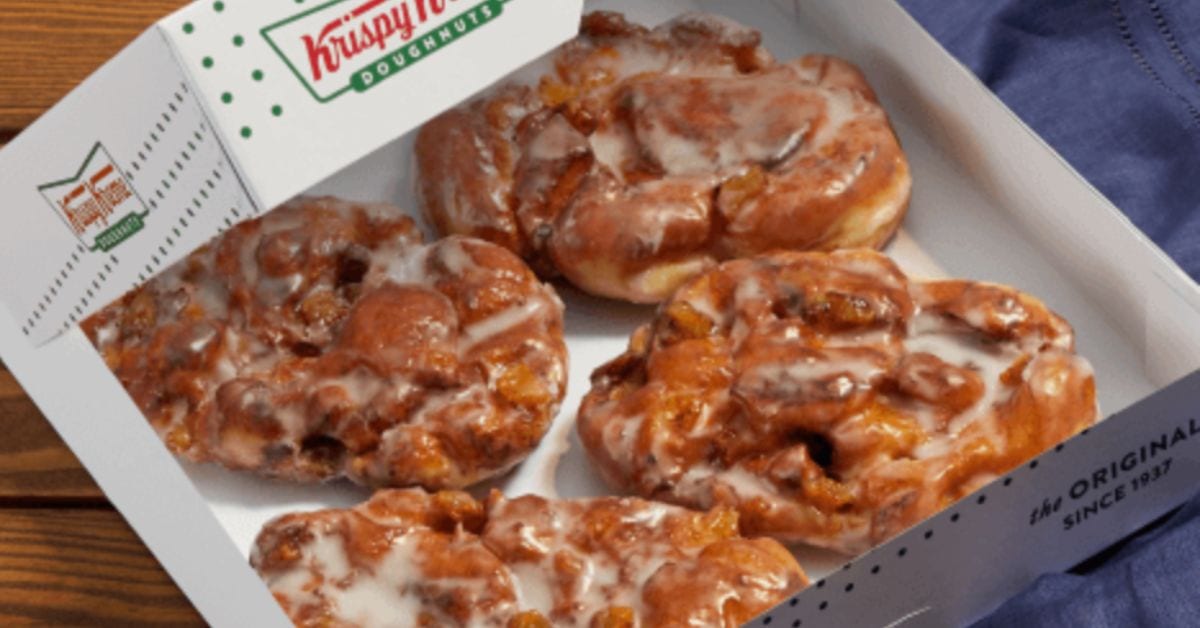 From September 19th to October 9th, you can enjoy Krispy Kreme Apple Orchard Collection, which features four donuts and that aforementioned apple fritter.
We are kind of bummed we missed the Churrdoughs, but we can probably make do with one of these. Or our own chai donuts.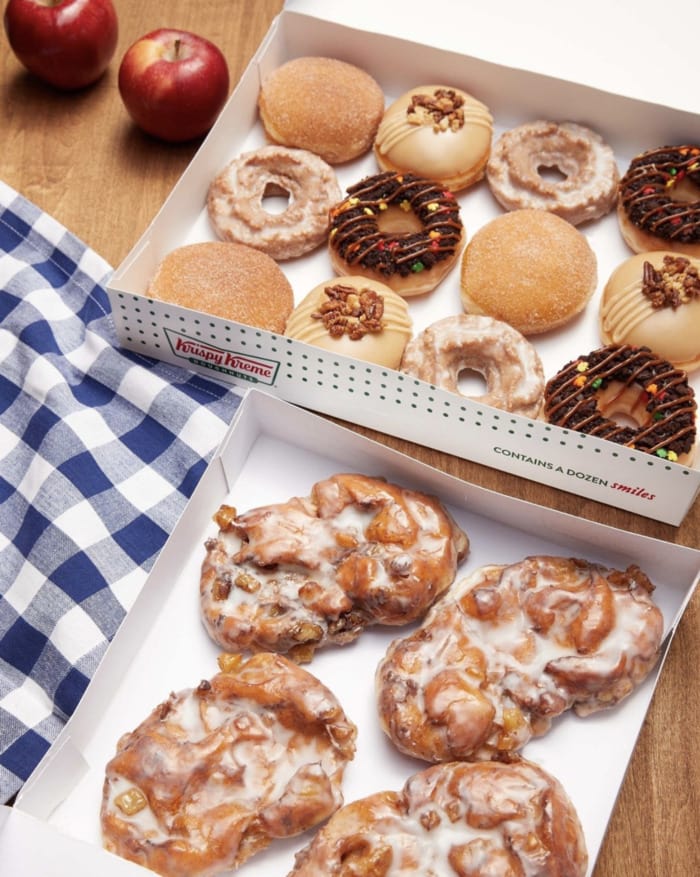 What Donuts Are In Krispy Kreme's Apple Orchard Collection?
The fall collection includes:
When Are the Apple Orchard Donuts Available?
Now! Literally. Right, now. The new Krispy Kreme menu debuted on September 19th and the donuts are available until October 9th.
You can order them individually, as part of any size box, or if you're having decision fatigue, there is an Autumn Lover's Dozen that includes three each of the Spiced Apple Filled Doughnut, Salted Caramel Brownie Doughnut, Pumpkin Spice Cake Doughnut, and Maple Pecan Cheesecake Doughnut.
Fritter fans can pick up a Fritter 4-Pack.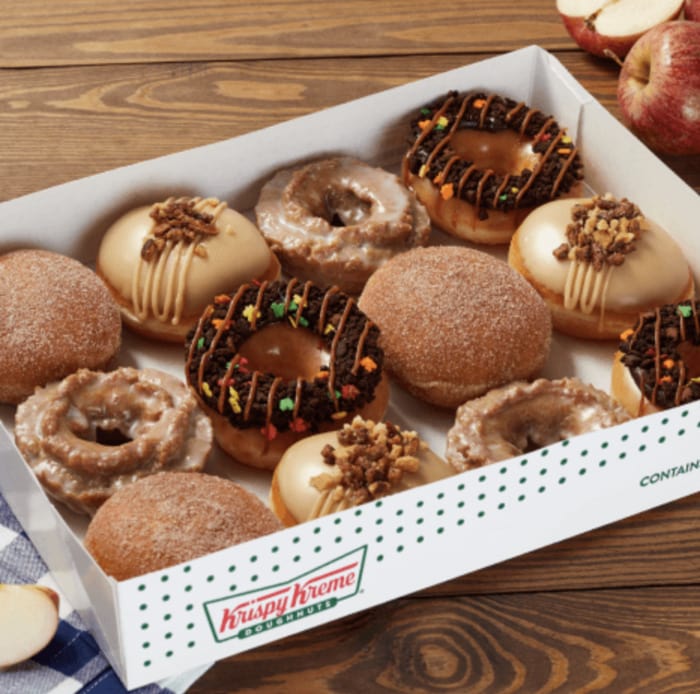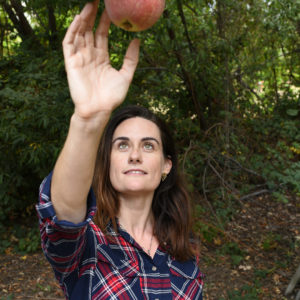 Latest posts by Rebecca Swanner
(see all)