Do you spend your days sending your loved ones funny TikToks and memes? Is your love language "I saw this meme and thought of you"? If so, these meme costumes are right up your alley for Halloween.
Whether it's Kermit the Frog sipping tea, iconic grumpy cats, or a stock photo turned meme turned costume, there's plenty of hilarious inspiration on the Internet to recreate the best meme Halloween costume.
The really good news? Many of these can be put together fairly last minute if you're into that whole procrastination thing. (Do yourself a favor and just bookmark this now.)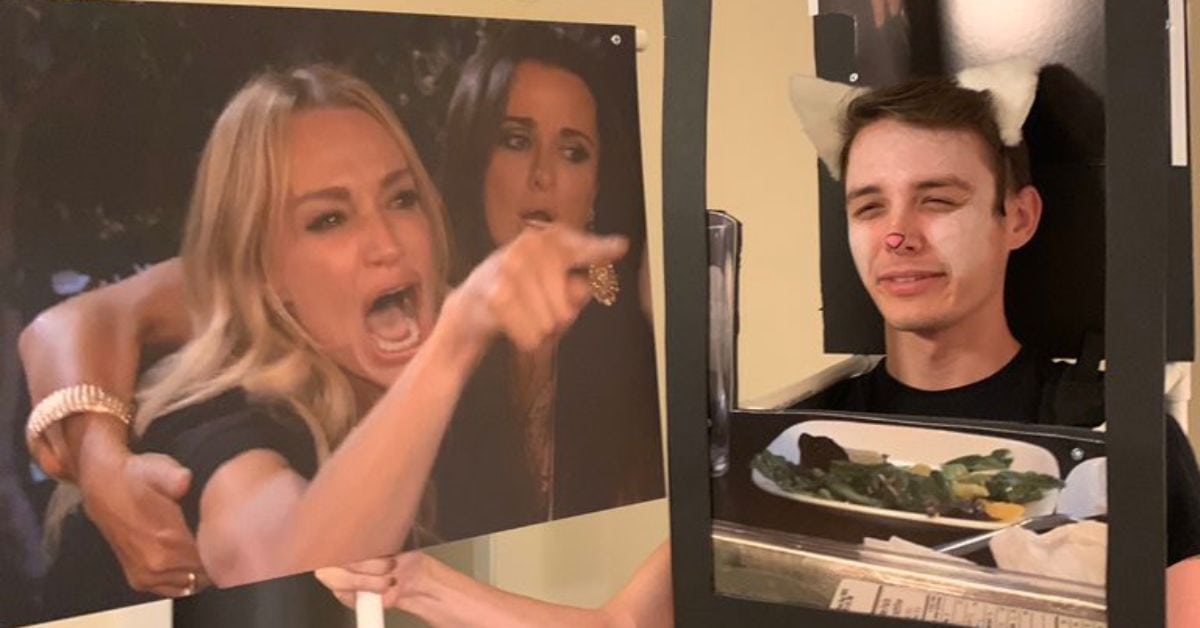 The 12 Best Meme Costumes
1. Arthur's Fist Meme Costume
Dressing up as this beloved childhood character is already pretty iconic. But dressing up as Arthur's fist meme and no one understanding what your costume is? Well, we assume your fist will explain your frustration. And if it doesn't, then fists do more than just speak.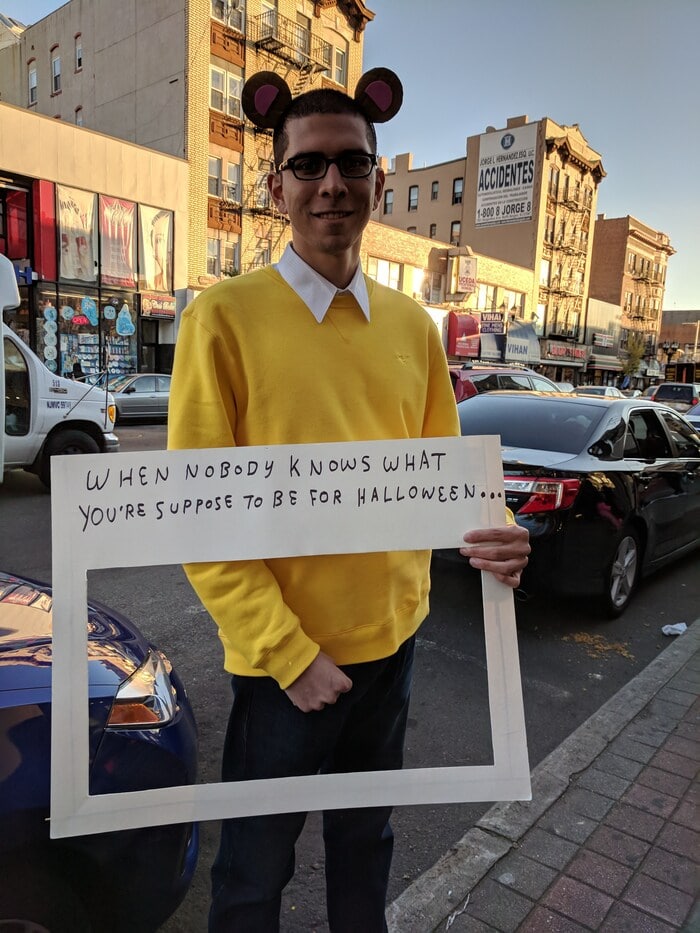 2. This Is Fine Dog Costume
The "This Is Fine Dog" may have existed before 2020, but that's the year that really gave it a platform to shine.
If you're so good at ignoring how bad things are that you should get paid for it, then this is the costume for you. Congrats on the new income stream!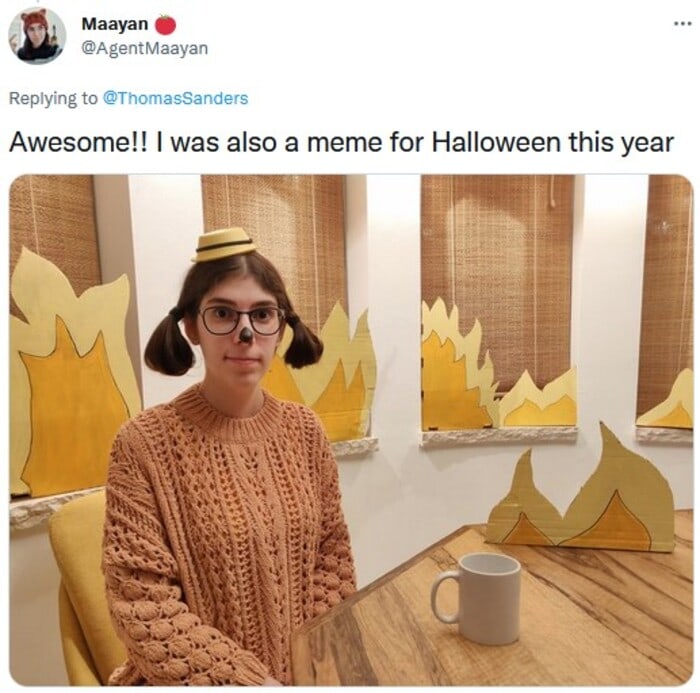 3. But That's None Of My Business Kermit Meme Costume
Have a lot of opinions and love throwing shade, but don't like to get involved? Is that the "boundaries" our therapist keeps bringing up?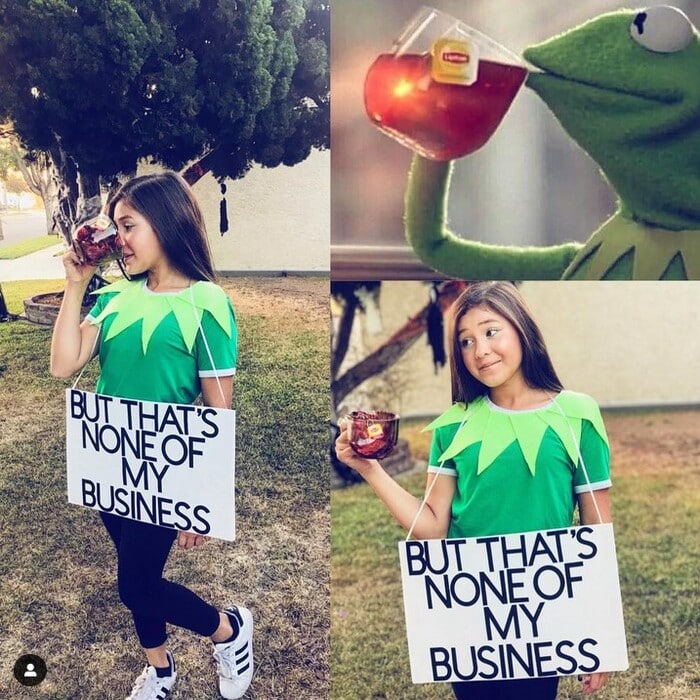 4. Change My Mind Costume
Do you love to argue? Okay, we'll start. Top sheets are pointless.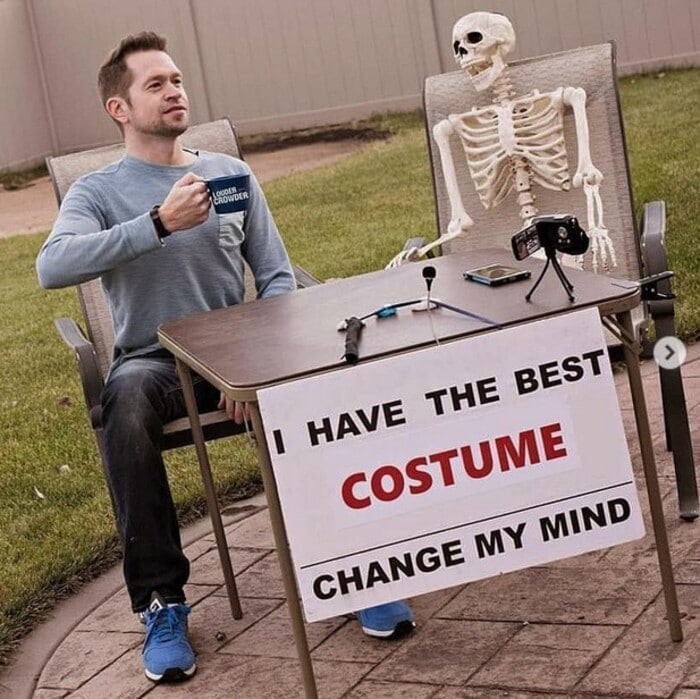 5. "Aight Imma Head Out" Spongebob Meme Costume
Whenever the time comes, do you regret agreeing to go somewhere or do something? Be prepared to make an "in character" exit with this costume.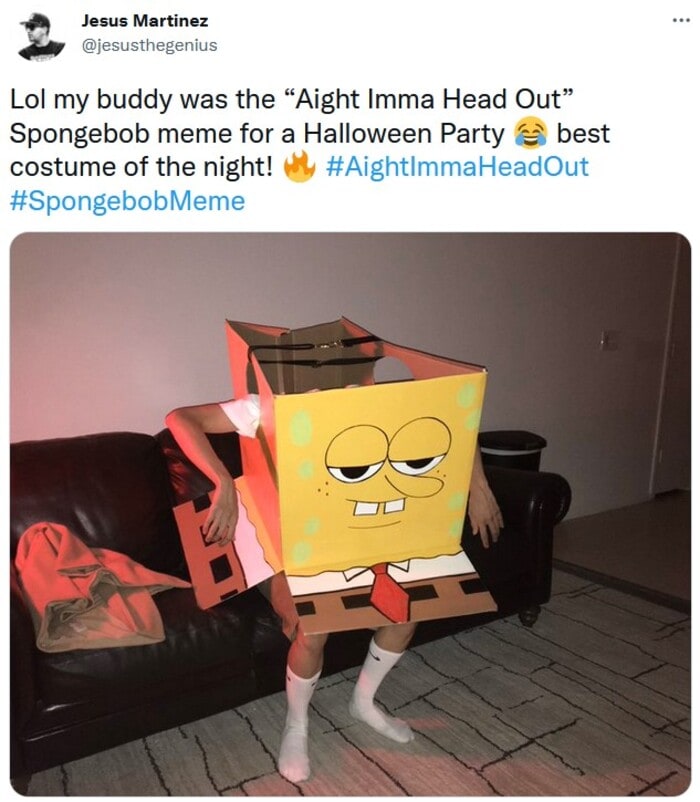 6. Spider-Man Pointing at Spider-Man Group Costume
Have a couple friends or work colleagues that just like to point the finger at each other? Grab a couple Spider-Man costumes and get to pointing, literally. You can get back to the passive aggressive stuff in November.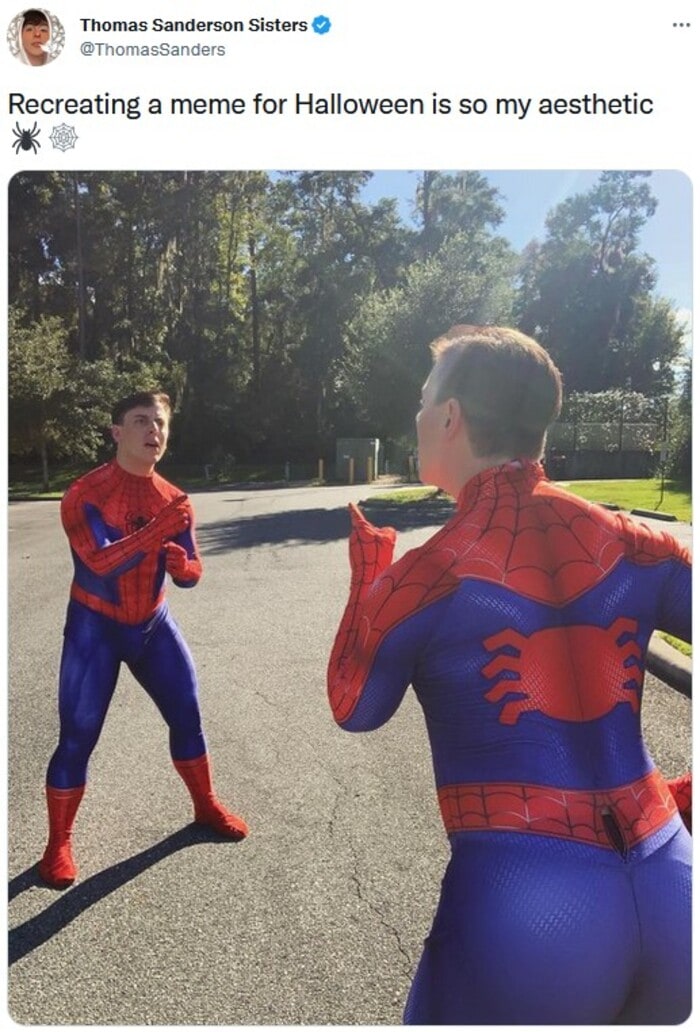 7. Evil Kermit Costume
Wow, we didn't know Rhaenyra and Daemon were the type to dress up for Halloween.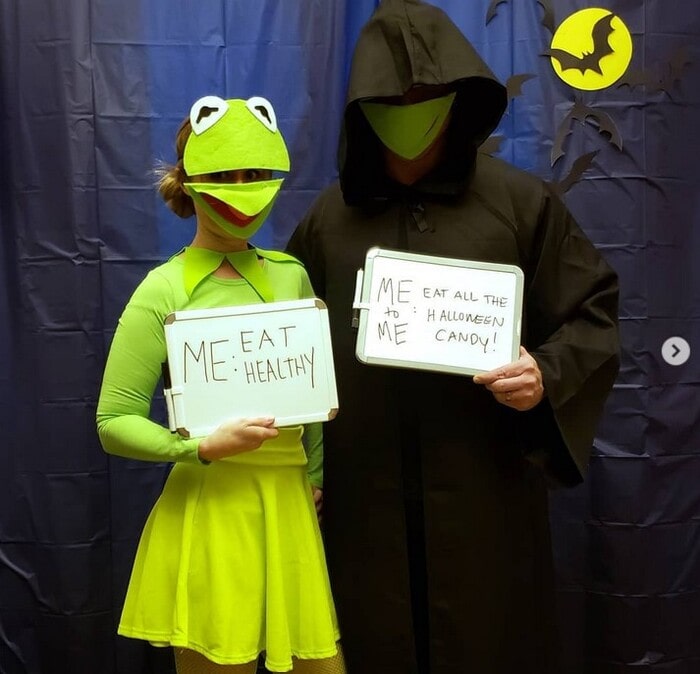 8. Is This a…? Costume
This meme comes from the anime series The Brave Fighter of Sun Fighbird when the character mistakes a butterfly for a pigeon.
Is it a meme or is it a costume? Yes. We totally get the confusion between the butterfly and the pigeon now.
9. Grumpy Cat Meme
Show us a more iconic look and we'll look at you exactly the way Grumpy Cat would look at you if he were still alive.
10. Ermahgerd Gersberms Meme Costume
That's "Oh my god, Goosebumps" to all of you uncultured Internet dwellers. This awkward middle school photo turned costume is the best high you'll get since those Scholastic book fairs.
11. Distracted Boyfriend Meme Costume
When a stock photo becomes one of the most well-known memes of the Internet, it definitely deserves to be reincarnated as a Halloween costume. Luckily, it can be made in a flash if you keep getting distracted by other things until October 31st.
12. Woman and Cat Yelling Meme Costume
This costume includes some of our favorite things: cats, and watching drama unfold from opposing opinions. Now if it only included pizza instead of salad, it'd be a true triple threat.
so about my costume last night pic.twitter.com/TN3HE1PT4B

— cødy (@CodyPalm) October 26, 2019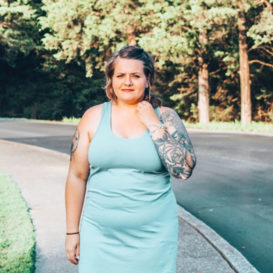 Latest posts by Ashley Hubbard
(see all)