If you thought 2022 was done with the drama, you've clearly underestimated it. The most recent eruption on Twitter is giving us hilarious nepo baby memes and reactions in response to a recent Vulture article featured on the New York Magazine cover. And, proving that people still read! Or at least look at graphics.
If you're unfamiliar with the term, "nepotism babies" are relatives of people who've already made it in Hollywood. So, they've gotten a leg up due to their relations, whether or not they have talent. It's like the monarchy, but with fewer corgis.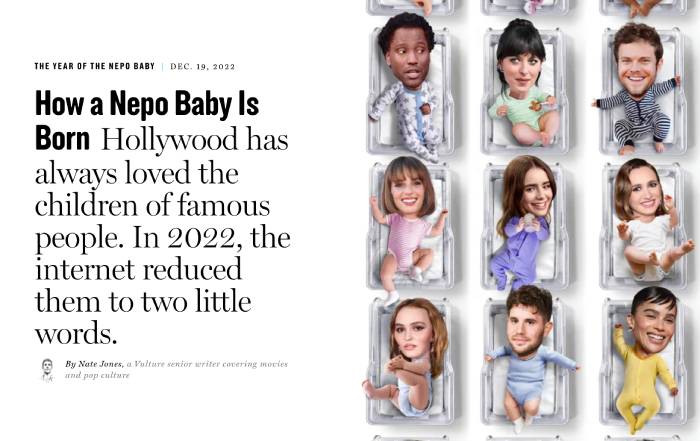 The response to the article and its entertaining descriptions of these stars have gone as viral as the article itself. So if you don't want to actually read the whole thing, here are some of the highlights. We're sure you're busy with "War and Peace" anyway.
The 23 Funniest Nepo Baby Memes and Tweets
1. Plagues…pasta…it's all the same!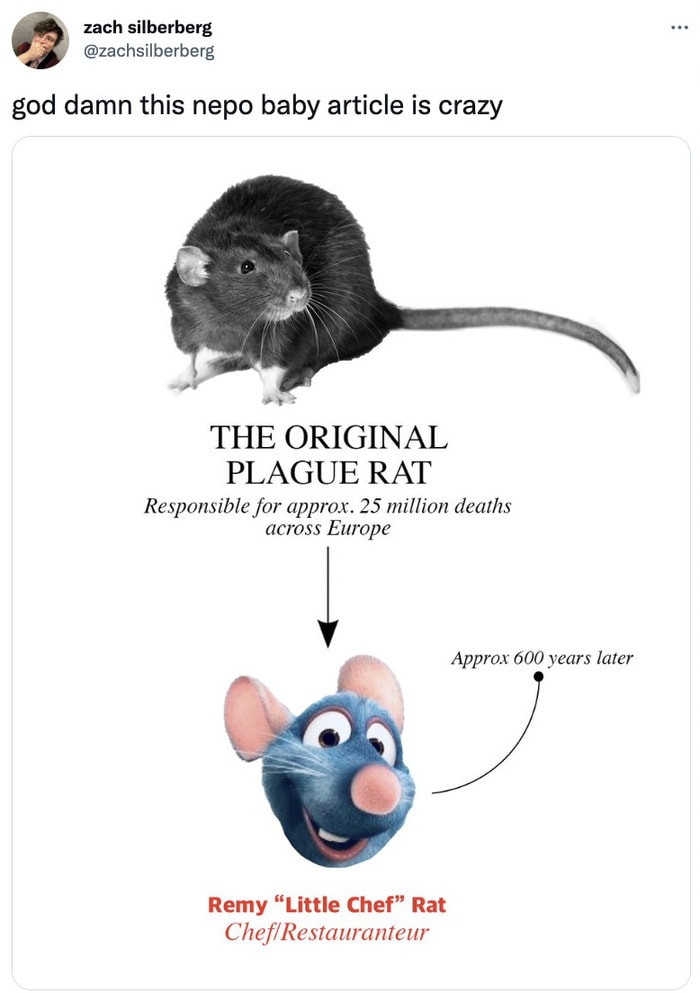 2. There might be some slight confusion on this term.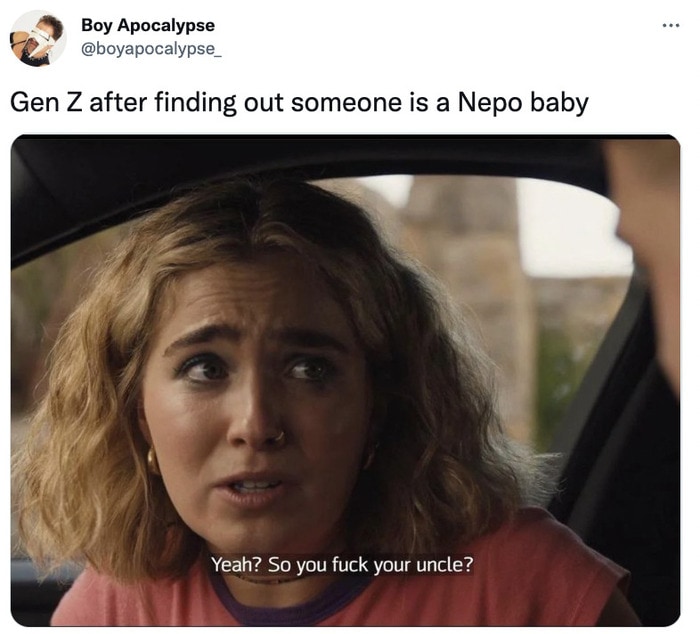 3. Cue the horror movie music.
nepo babies waking up to that vulture feature pic.twitter.com/ZJ6bEuoeZ2

— toekneepraysick (@tonypraysick) December 19, 2022
4. One day…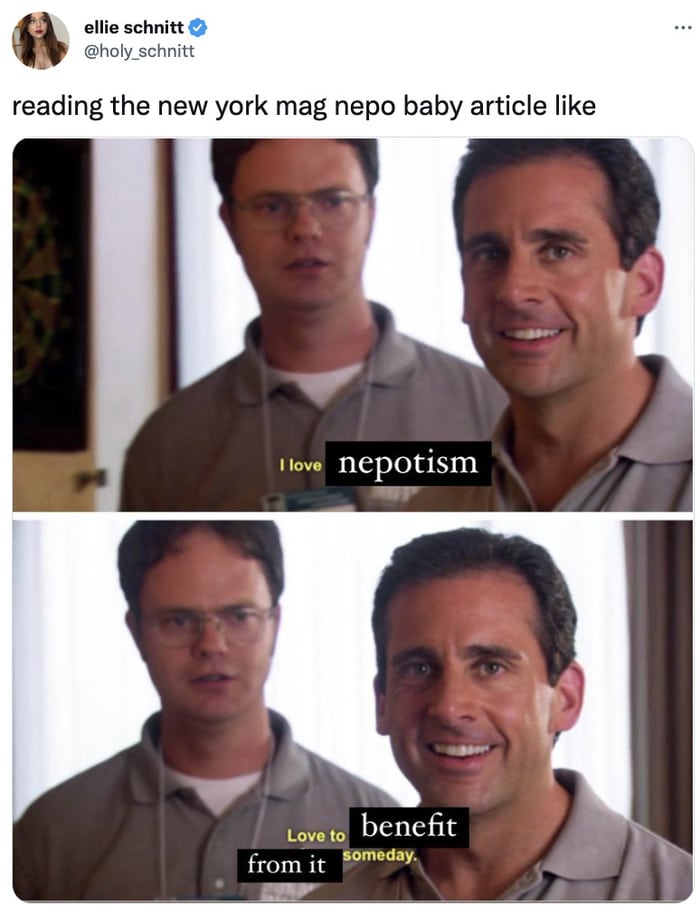 5. If there's ever a time to read the fine print, this is it.
my favorite descriptions of the nepo baby list pic.twitter.com/oqJ7tI46Ee

— abé ☂︎ (@kindestcuts) December 20, 2022
6. No, seriously.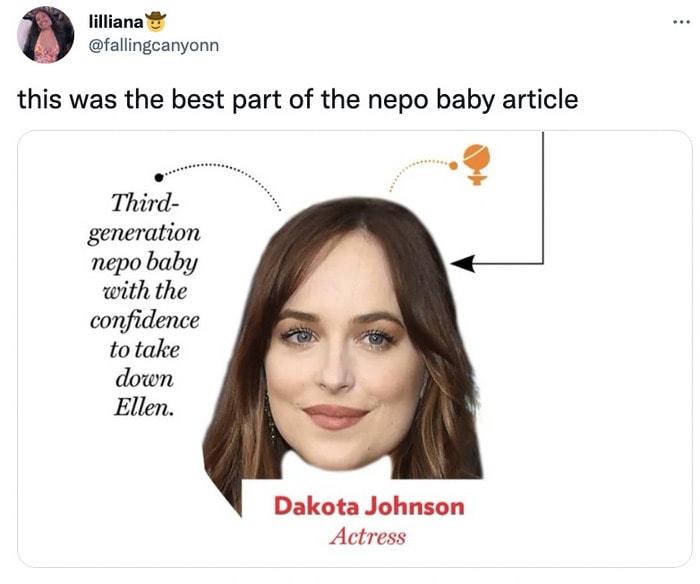 7. Nothing but respect when you have a name that long.
the only nepo baby I respect is aragorn son of arathorn and is called elessar, the elfstone, dúnadan, the heir of isildur elendil's son of gondor

— SparkNotes (@SparkNotes) December 20, 2022
8. Tough look. Same look! But it's a tough one.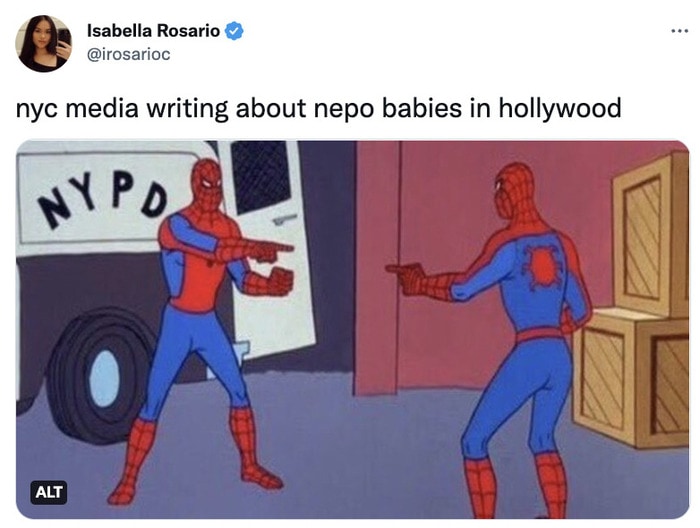 9. How dare they infiltrate our childhood like that!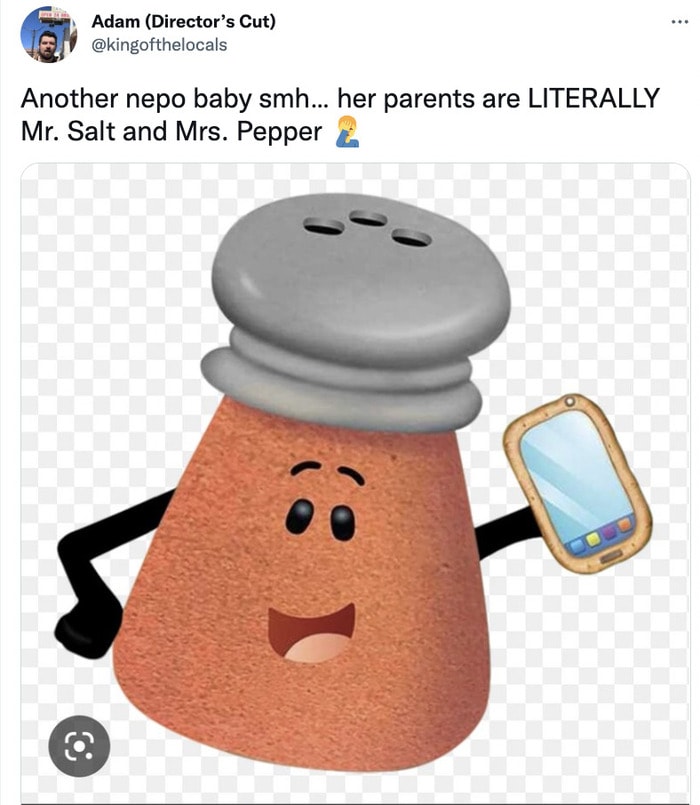 10. And we can't even book an appointment eight months in advance. You know…if we actually called.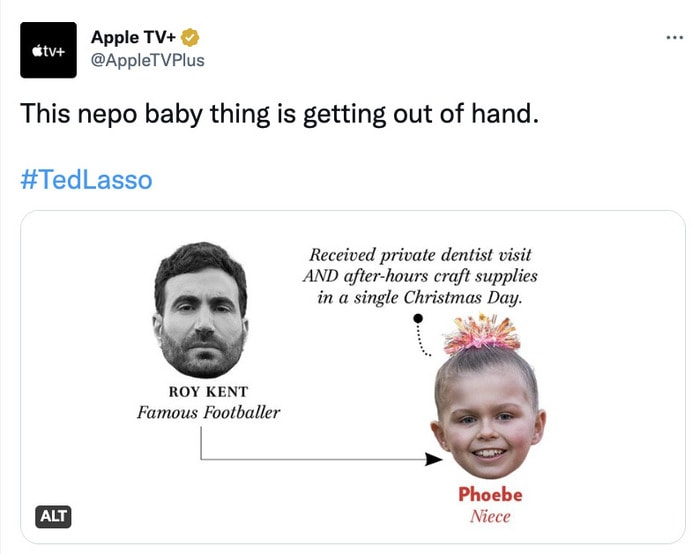 11. A nepo baby article? This close to Christmas?!
(youth pastor voice) you know who else was a nepo baby?

— c y b e r h u n k (@spunky_hunk) December 19, 2022
12. Journalists making those hard to find connections.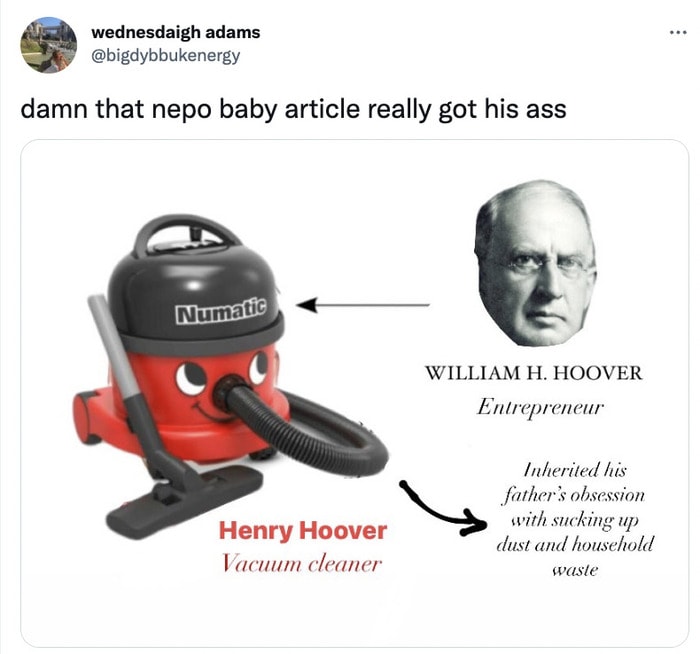 13. Okay she can stay.
maya hawke using her nepo baby power to bully the duffers into making robin gay even tho it wasn't the original plan. that's called influence

— mal (@idiographs) December 19, 2022
14. They are *literally* the same person.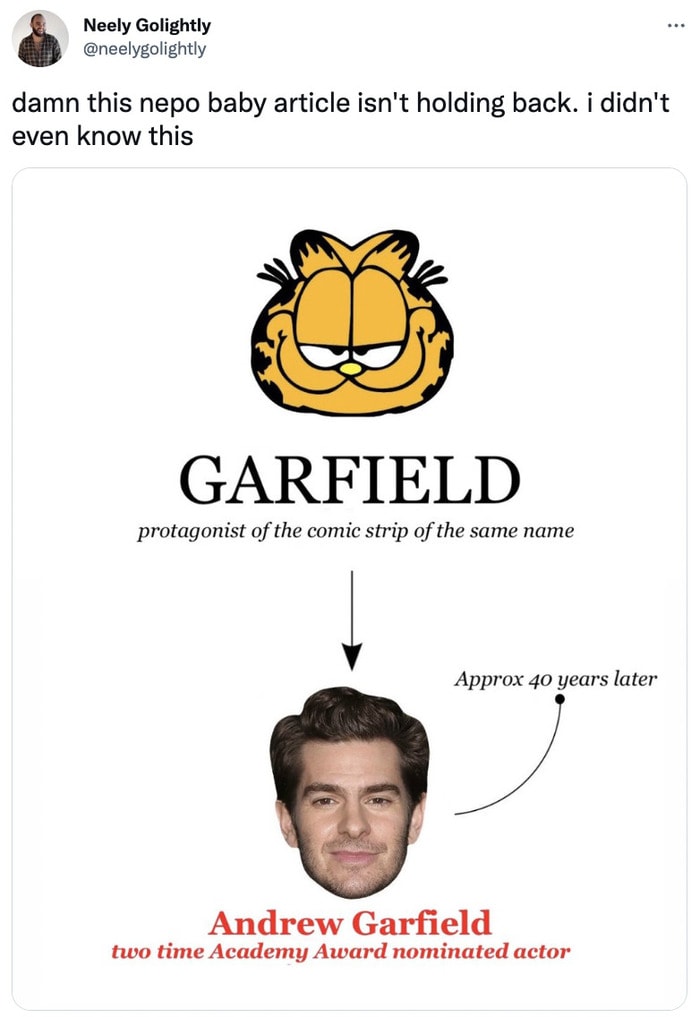 15. The song may have taken it too far.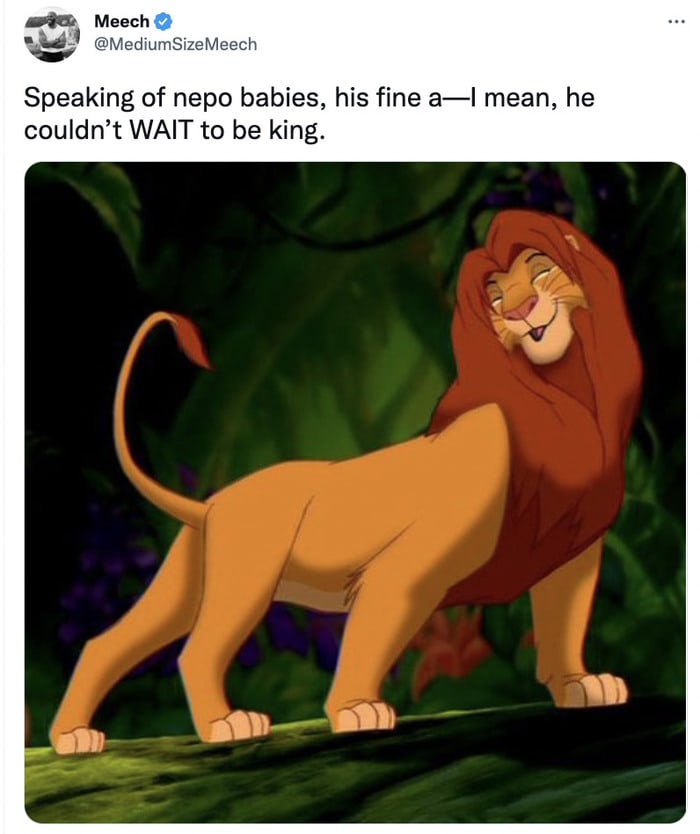 16. Her father will not be pleased to hear about this.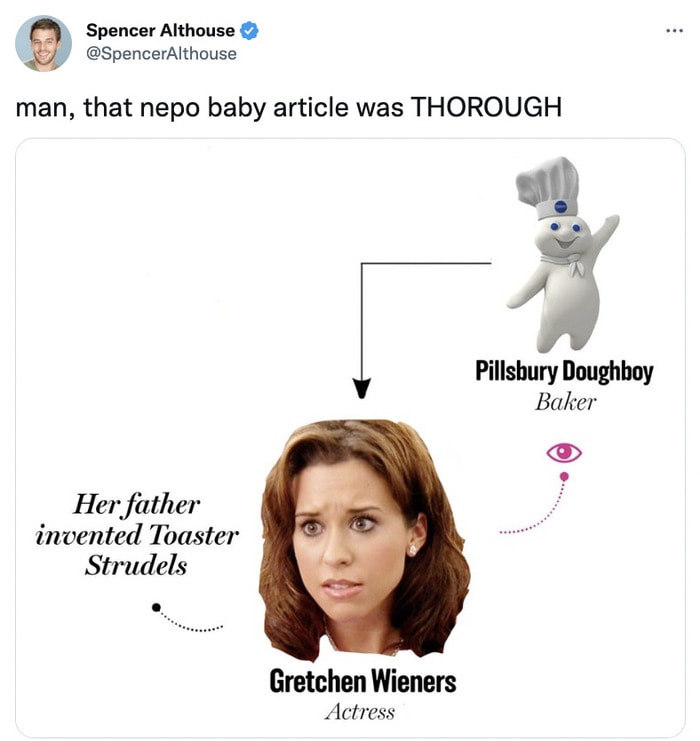 17. Didn't really see this one coming.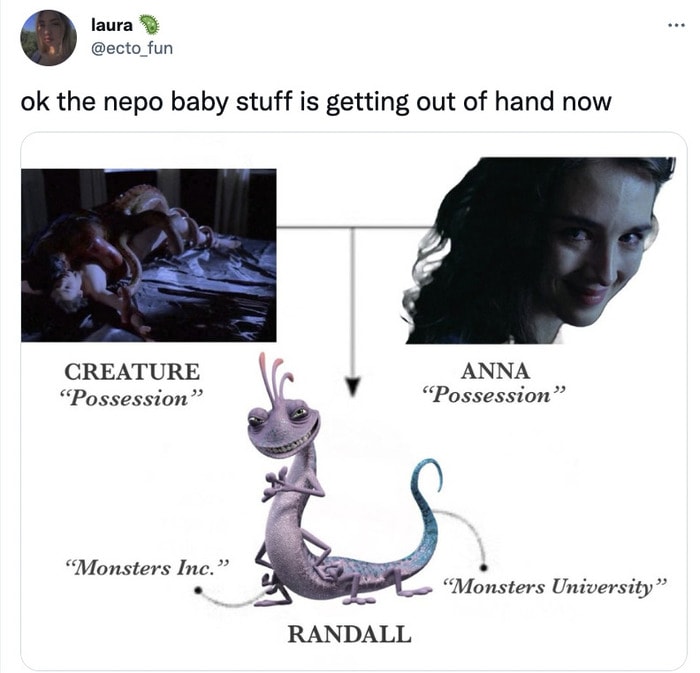 18. And let's not forget about those ravens.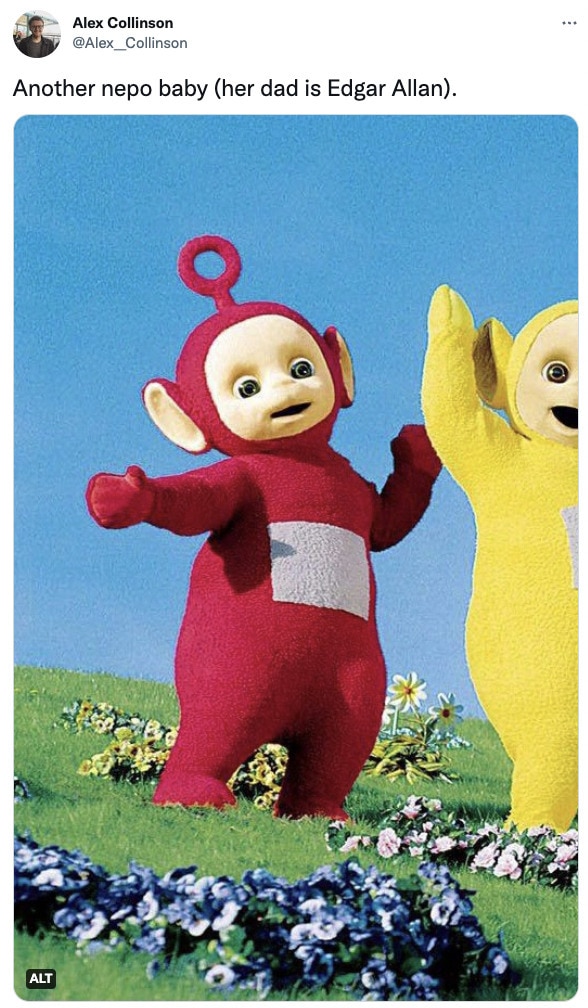 19. Let's just ignore this one, okay?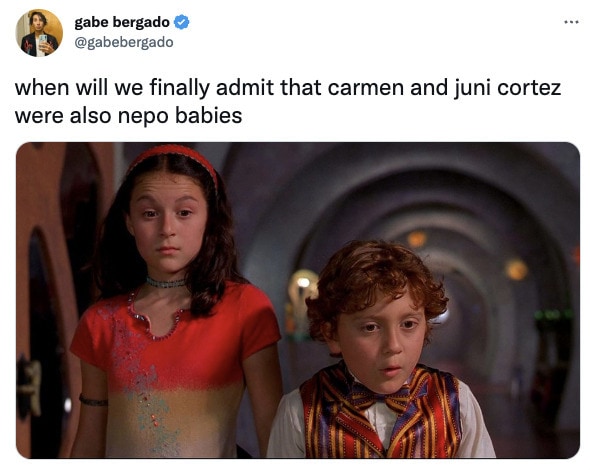 20. Did the writers go to yoga before this stretch?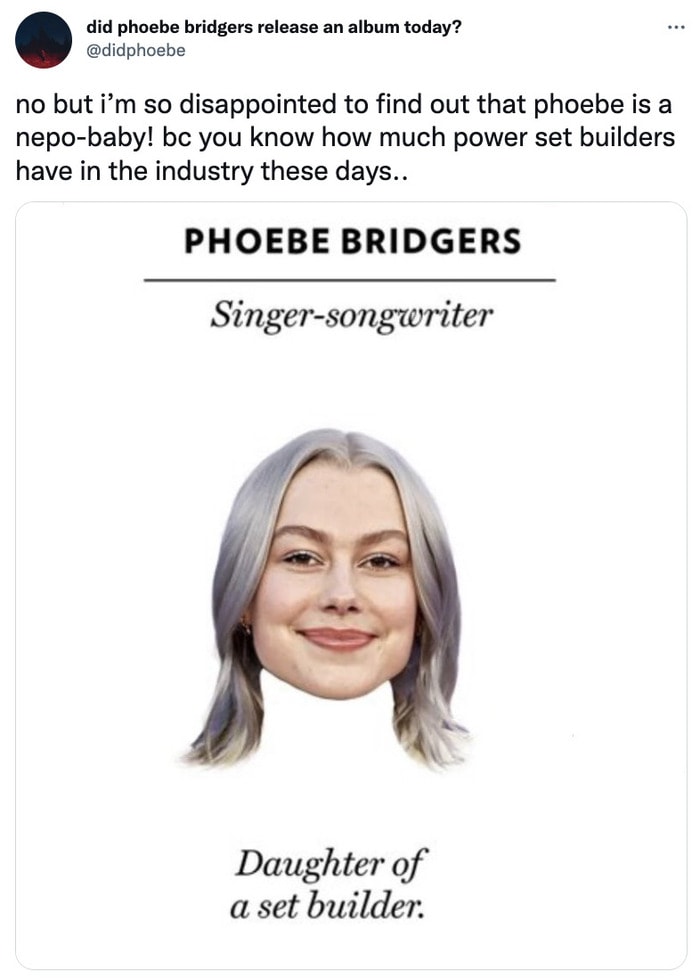 21. Also, definitely not a real baby.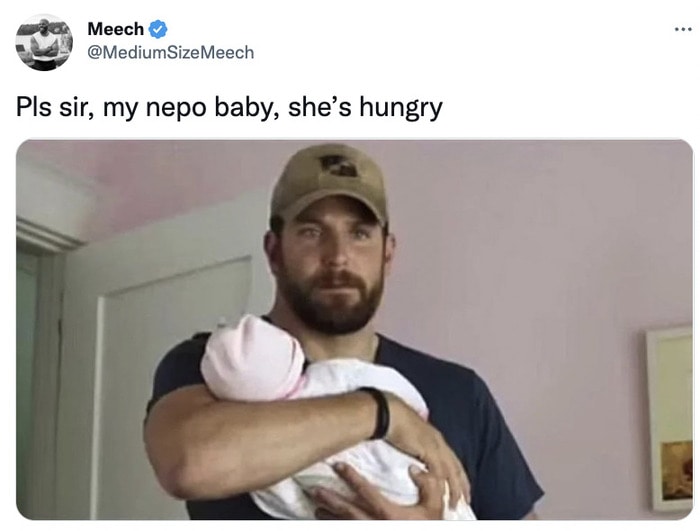 22. Not Hollywood, but not totally wrong?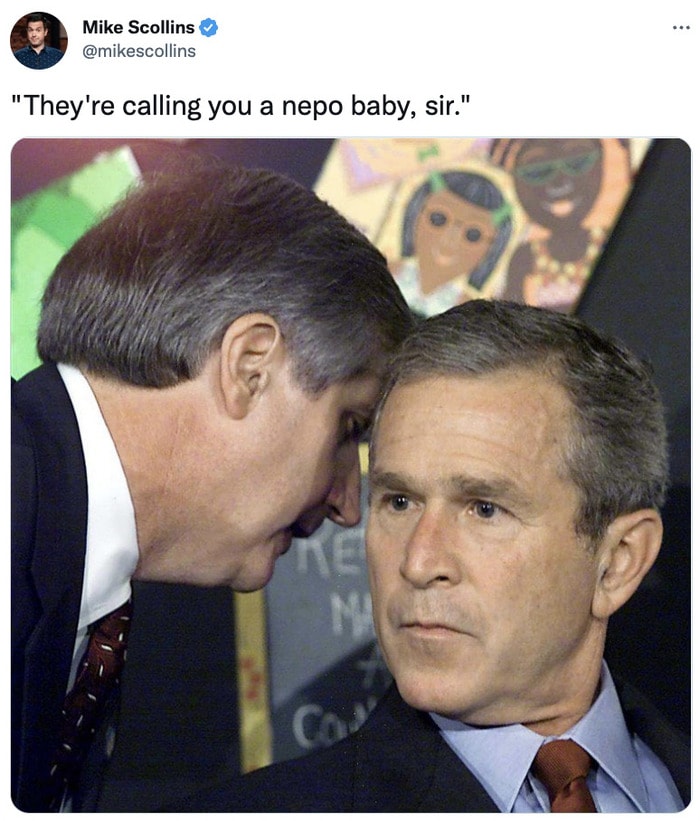 23. And, scene.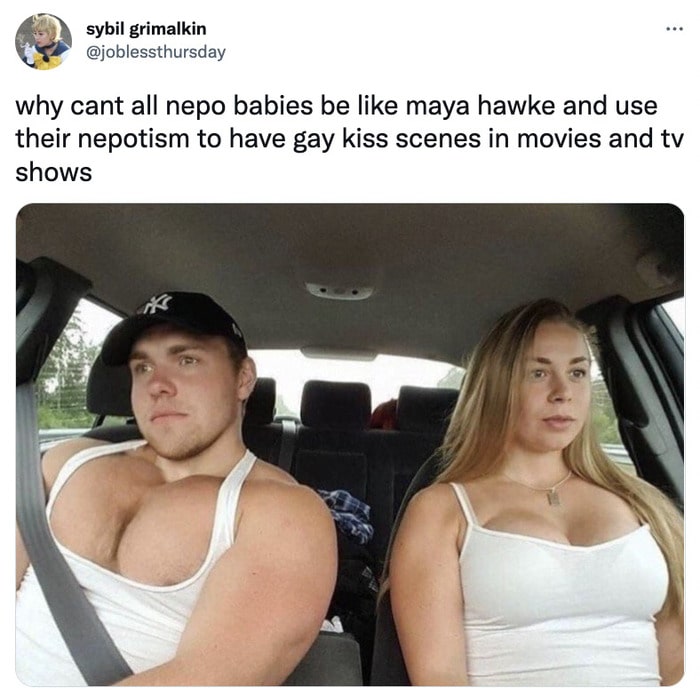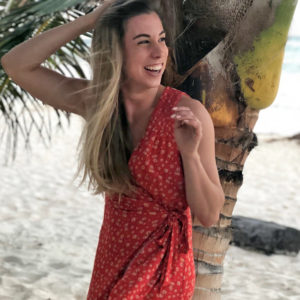 Latest posts by Hannah Rex
(see all)