You're connected to many important networks: your social networks, a WiFi network, the Oprah Winfrey Network. If you're into one of many forms of non-monogamy, you might become part of a relationship network.
The network of interconnected partners is a polycule. When you seek out multiple partners, you'll be connecting with their partners, their partners' partners, and, hopefully, all of their adorable pets.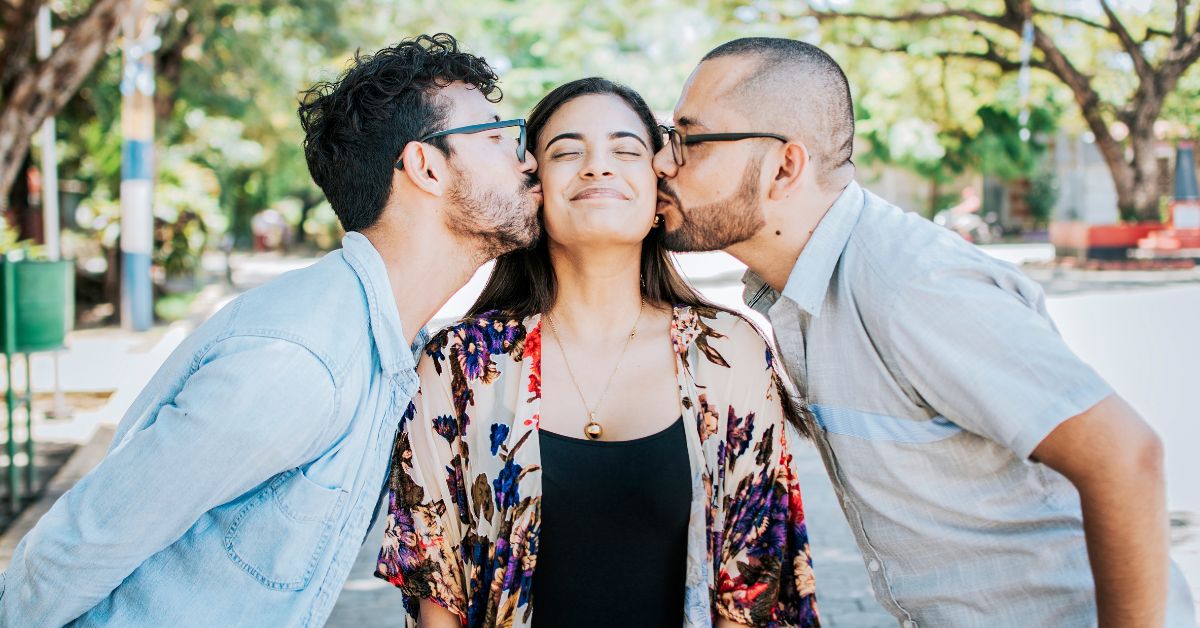 What Is a Polycule?
"A polycule is a word to describe a network of polyamorous people who are connected to each other through their relationships," says Leanne Yau, polyamory educator and influencer. "It is a portmanteau of the words 'polyamory' and 'molecule.'"
As a quick reminder, polyamory is the practice of having multiple romantic or sexual relationships with more than one partner. It is a type of consensual non-monogamy, so all of the participants of the relationship know they are not exclusive and are likely to date other people.
A 2021 study published in Frontiers of Psychology found that one in nine people have engaged in polyamory at some point. That's a lot of people with a lot of romantic connections. And cute pets.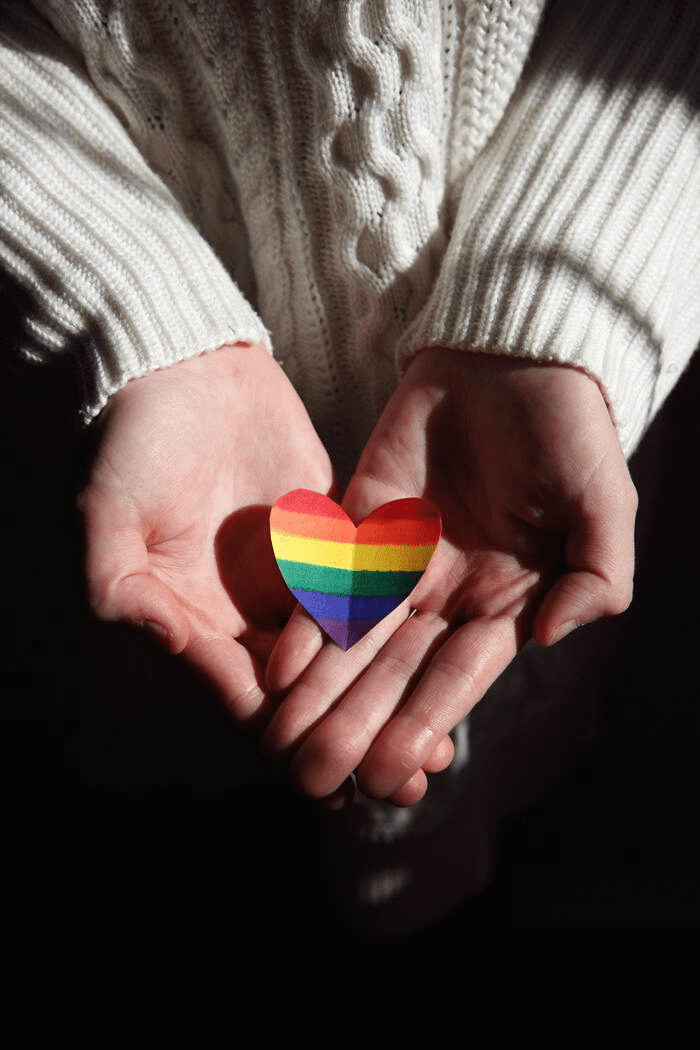 "So if A is dating B who is dating C, then all three of them are in a polycule. If there are more people involved, that's a wider polycule. Polycules can take all kinds of shapes and sizes," says Yau.
Like the chemical structures of molecules, the connections in the polyamorous relationships create unique structures. Polycules are also called constellations because if you were to draw out the connections between relationships, it would look like a constellation.
You could even pick what shape your constellation is, because we're pretty sure those ancient astronomers were making it up. How does a triangle look like a goat?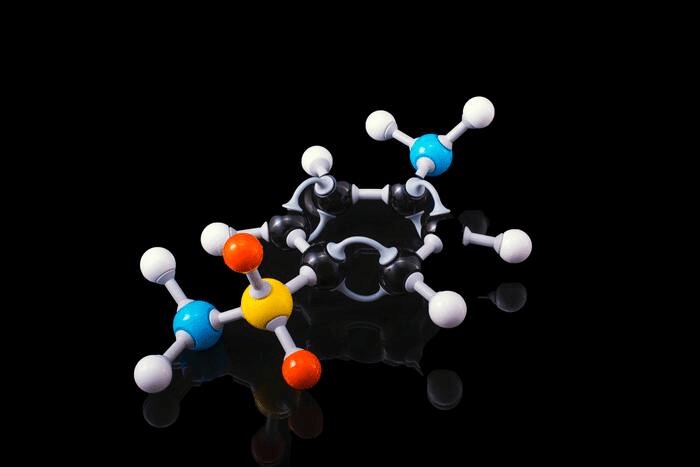 Types of Polycules
"Structurally, a polycule can look like anything you want. It could be three people dating each other, it can be a V shape where one person is dating two people.
It could be five people that are all in a ring. A is dating B who is dating C who is dating D who is dating E who is dating A. It could be a wide network of 20-30 people across a city who are all connected in some way," says Yau. "Literally, the possibilities are endless."
Some common types of polycule structures include:
Vee: one person is dating two people who are not involved with each other.
Throuple or Triad: three partners are all in a relationship with each other.
Hierarchical: primary relationship(s) are prioritized over other relationships, such as a married couple prioritizing their primary partner over their other partners.
Non-hierarchical: each relationship in the polycule is unique but not prioritized over the other.
Kitchen Table Polyamory: all members of the polycule interact communally, such as having meals together.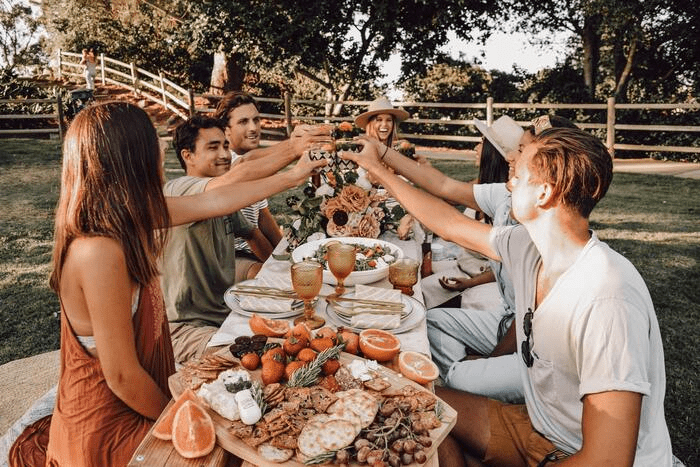 How Do You Form a Polycule?
"A polycule is not something you form, persay. It's just a thing that happens," says Yau. "If you date one person, and then they date someone else or you date someone else, then you've created a polycule."
The first step is to decide if polyamory is the best relationship style for you.
"Whether polyamory is right for you is going to depend on the individual," says Yau. Yau says you should consider "whether you desire multiple partners and, more importantly, giving your partners the freedom to have multiple partners."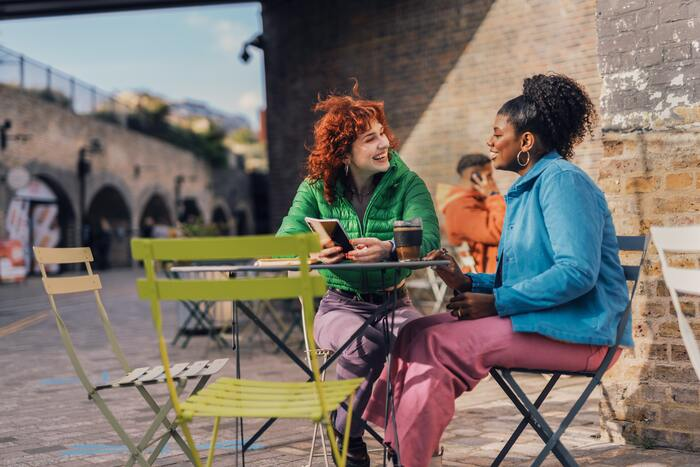 Once you start dating polyamorous people — assuming you successfully find relationships and don't end up in an online dating hell of unicorn hunters — you'll become a part of multiple romantic relationships. Once you establish your polyamorous relationships, then the polycule will naturally form.
But just because you're part of a polycule doesn't mean everyone in the polycule is dating — or even interacting with — each other.
"There's a misconception that everyone in a polycule has to date each other. That is not the case. Polycules come in all shapes and sizes and people don't have to date each other," says Yau. "People have different preferences and different needs in their relationships. It's very common for people to be metamours — your partner's partners — but not dating."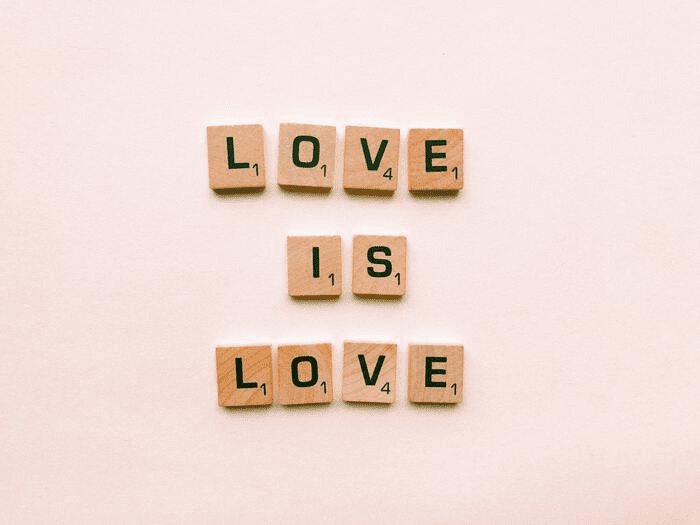 What Issues Might You Run Into in a Polycule?
"You'll face the same issues as you would in most romantic relationships with the extra complexity of there being lots of people who are interconnected," says Yau.
The more people in a polycule, the more chances there will be personalities that just don't click. But just because two people are members of the same polycule doesn't mean they all need to be friends.
In monogamous relationships, your BFF may not be best friends with your significant other, but it can be nice if they get along. Polyamory is similar, except if they did date each other, you won't want to dig your keys into anyone's souped-up four-wheel drive.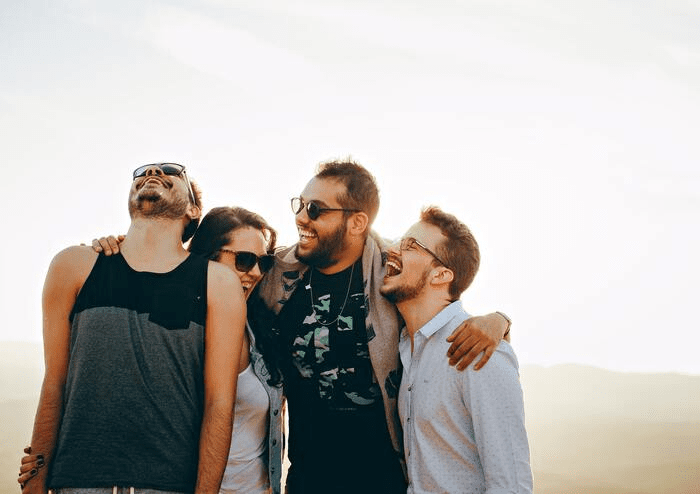 If you've ever tried to organize brunch in the friend group chat, you know that scheduling with a group of people is tough, especially when they all have strong opinions about the cost effectiveness of bottomless mimosa deals. That's where Google Calendars come in. (No, really.)
Scheduling can be a common conflict in a polycule because romantic relationships expect more of a time commitment than your sorority sisters you haven't seen since college. If you're a person with multiple partners and you don't manage your time effectively between the partners, conflicts could arise.
"The best way to compare this is to a friend group. If you have a group of friends and you're all friends with each other, or you have different groups of friends that sometimes interact, then there might be complications and conflict in the same way," says Yau.
"The nature of the relationship is a little different, but, ultimately, they're all human connections."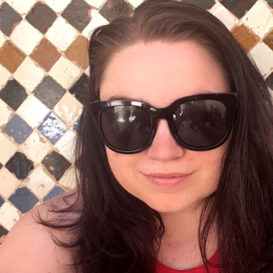 Latest posts by Madison Higgins Hwang
(see all)