After 70 years reigning as the Queen of England, Elizabeth II passed away at the age of 96 on September 8, 2022 in Balmoral, Scotland. Whether or not, you were a fan of hers or support the British Monarchy, we can all agree that it's the end of an era. And, that all royalty is mortal.
Of course, Twitter had mostly memes and jokes in regards to Queen Elizabeth's death from those about Diana to the fate of her corgis.
We're not saying they're not valid — there's a lot that happened under her royal reign that was much more than "problematic," but we're sticking with sharing the ones that are above board for the moment.
So, what happens now? Tomorrow at 11am Greenwich Mean Time, Prince Charles will assume the throne and be crowned the King of England. Camilla will become Queen. And the Queen will kick off an epic party with Betty White.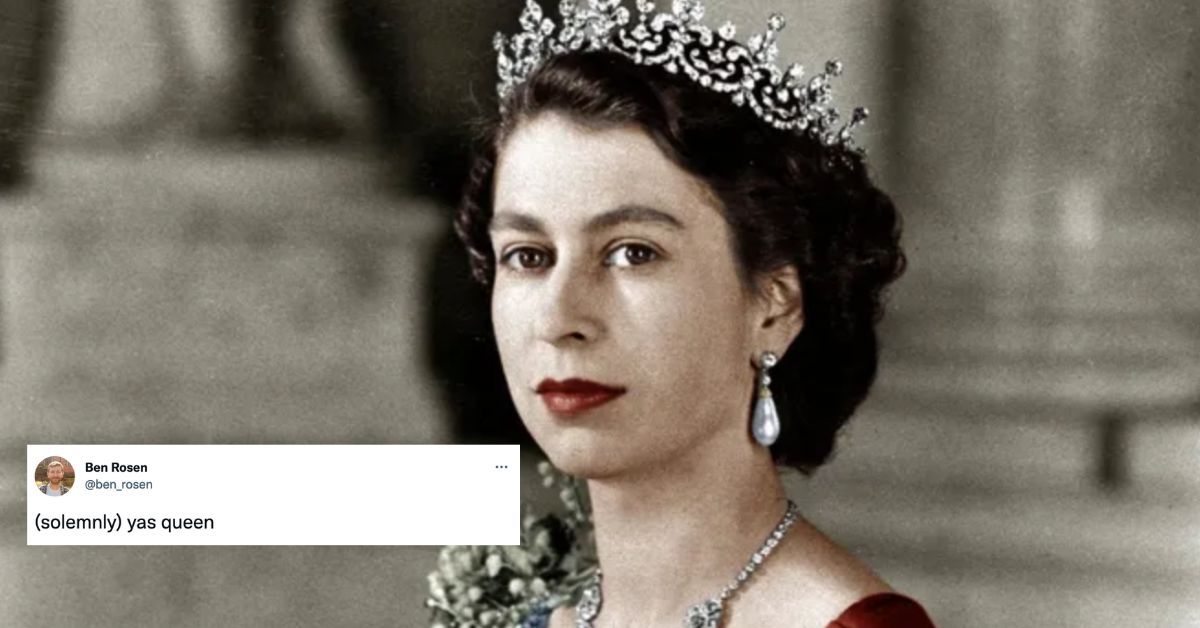 Some of Twitter's Memes and Tweets About Queen Elizabeth II
1. Um, your queen is in another castle.

2. No? Yes? Yes.
this is gonna be a shitshow, huh

— Anne Thériault (@anne_theriault) September 8, 2022
3. Alexa, what is a corgi's top speed?
Royal guard solemnly entering the corgi wing of Buckingham palace and weeping as they tie tiny blindfolds on the dogs they've got left pic.twitter.com/qtM0f0GX94

— Ashley Feinberg (@ashleyfeinberg) September 8, 2022
4. Our sympathies.
5. Ooof.
— FK U! (@FRANKIETWT) September 8, 2022
6. On Twitter? That's not possib— oh wait.
The Queen's death could create one of the worst weeks ever on here. British people debasing themselves, 600-tweet colonialism threads, men in hats on horses on TV. A grief bomb followed by a magnitude 8 takequake resulting in an outbreak of mass amateur historianism. Be careful.

— Paul Ford (@ftrain) September 8, 2022
7. Fifteen thousand years seems like a good run.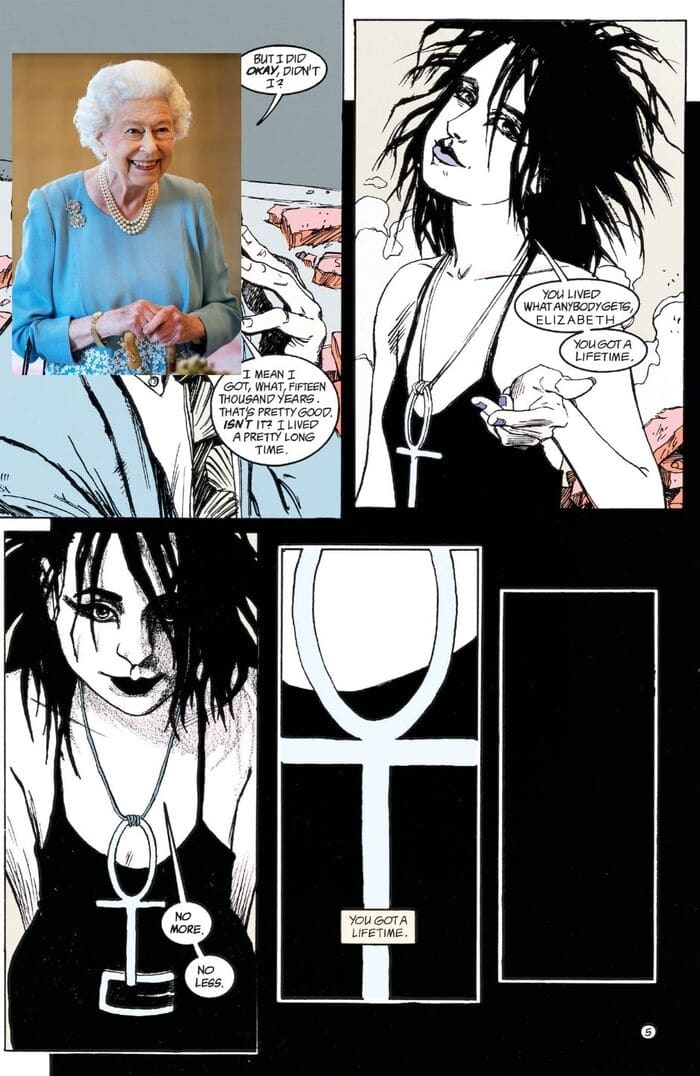 8. :Gives friendly wave to new neighbors: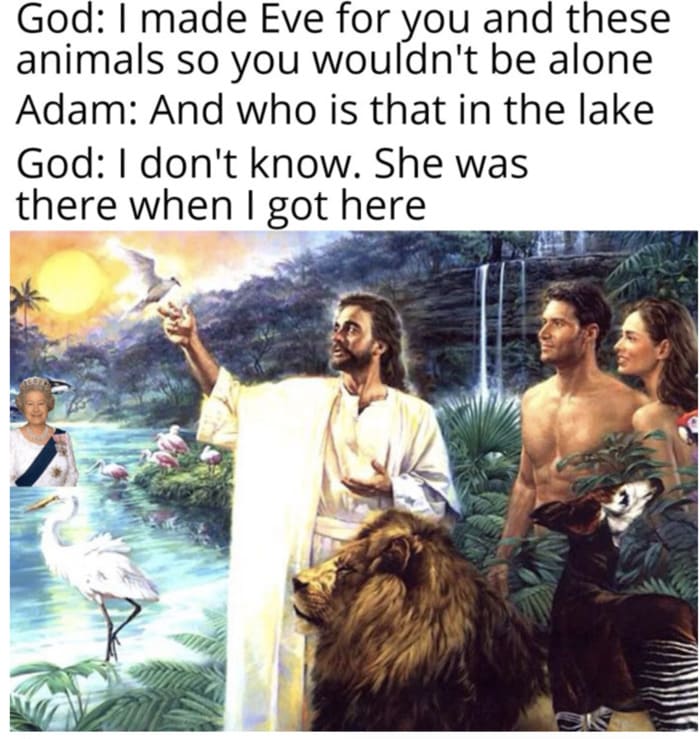 9. Even for Spirit Halloween this feels too soon.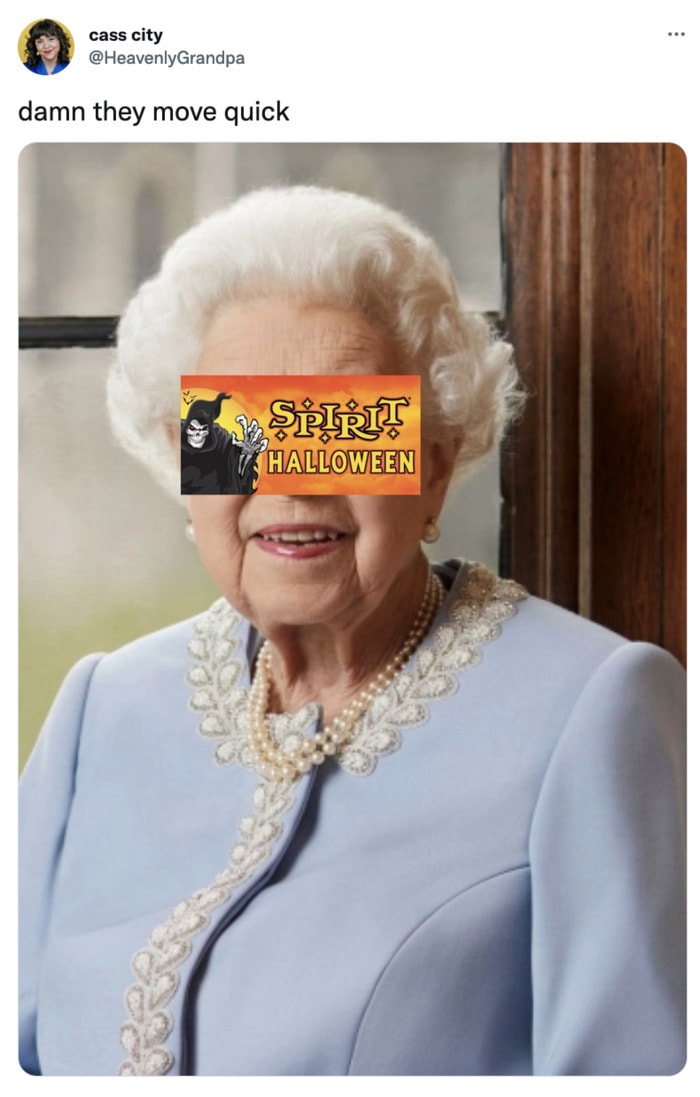 10. Doctor Strange, you seemed to have missed one.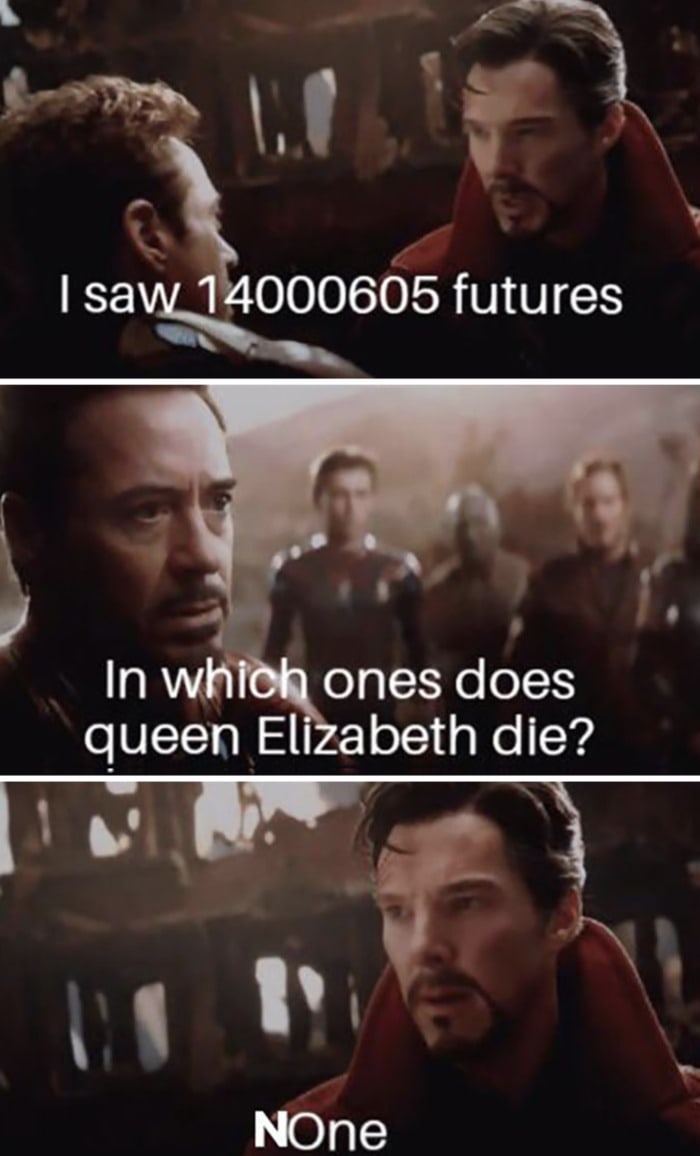 11. Spoiler alert.
Dammit, I didn't want to know how the show ended. pic.twitter.com/8uaNxVXFYE

— Matty Bate (@melikeydrwho) September 8, 2022
12. Someone send The Crown writers some tea. They're going to need it.
The Crown writers right now:#QueenElizabeth pic.twitter.com/GyDnkJ6gqC

— mark ian (@markvidor13) September 8, 2022
13. Surely they already had the measurements, no?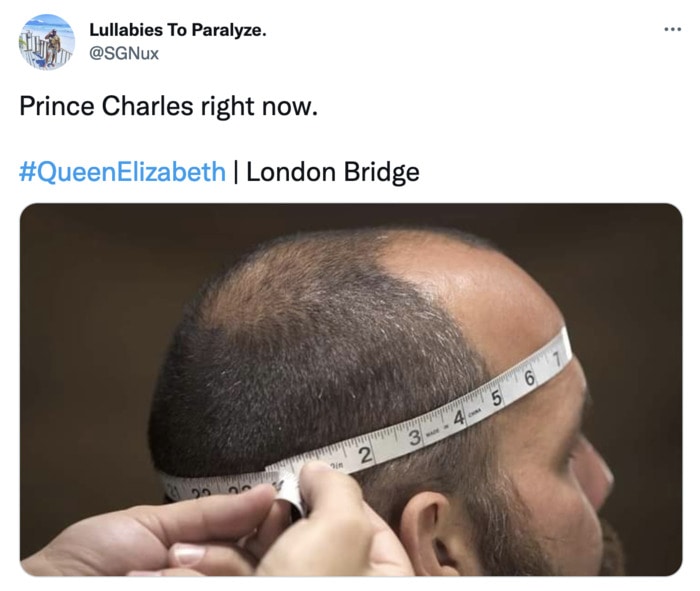 14. Relatable.
me reacting to all the memes about the queen #QueenElizabeth pic.twitter.com/1kX9POaE7j

— lia¹ (@mvrstppen) September 8, 2022
15. Technically… no.

16. We have some questions about the rainbow.

17. All of us right now.

18. :dances funnier:

19. Yup.

20. The Smiths now competing with The Simpsons for their ability to see the future.

21. This is your reminder to silence all notifications now.

22. Never too soon for this.
Is it too soon to say " How are they going to fit King Charles ears on the stamps".

— William Regal (@RealKingRegal) September 8, 2022
23. One more of these for good measure.
well they move fast pic.twitter.com/oDpxlqykoa

— Elliott Canty (@ElliottCanty) September 8, 2022
24. Someone didn't pass History 101.
We didn't pour tea in the harbor for this https://t.co/osEQKQyMbu

— Joey⚡️ (@joeygllghr) September 8, 2022
25. Sorry! No room.
princess Diana in heaven rn pic.twitter.com/TrFTAtMoGG

— YOLANDA PARODY (@yolanda_parody) September 8, 2022
26. Cue the Mission Impossible theme song.
Nations, everyone in England is distracted. It's the perfect time to get your stuff back from the British Museum.

— Will Choy (@thewillchoy) September 8, 2022
27. :munches popcorn while scrolling Twitter:

28. Go little guys, go!
the corgis running for their life rn https://t.co/TksQA59BFC pic.twitter.com/w9MdesDbpq

— ana (@mightbeana) September 8, 2022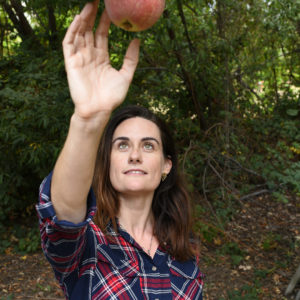 Latest posts by Rebecca Swanner
(see all)