If you waited until the last minute to figure out some scary Halloween costumes for 2021, don't sweat it. We've done all the work for you! Except the vacuuming.
Whether you want to spook children while they trick or treat or be the most terrifying person at your vague acquaintance's Halloween party that you're almost positive you were invited to by accident, one of these costumes is sure to fit the bill.
19 of the Best Scary Halloween Costumes
1. Jason Voorhees
All you need is a little bit of makeup or $12 for a plastic mask from Spirit Halloween for this look. It's great if you want people to know that if you don't kill them, your mom sure will!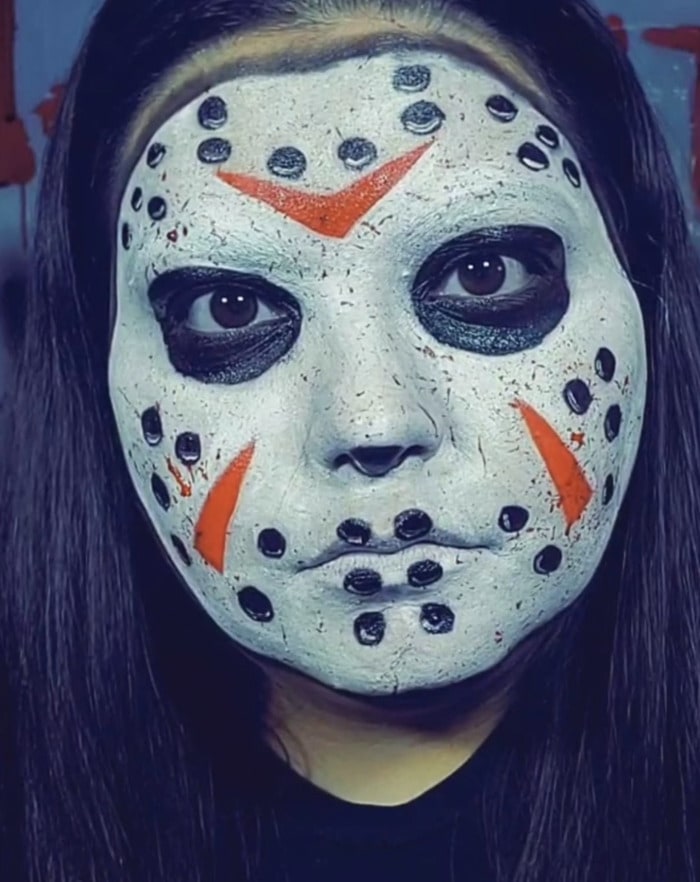 2. Cruella de Vil
Cruella is the villain we all secretly want to be. Her clothes? To die for! Make her look as deranged as you'd like, just don't let your dog see you leaving the house in this getup.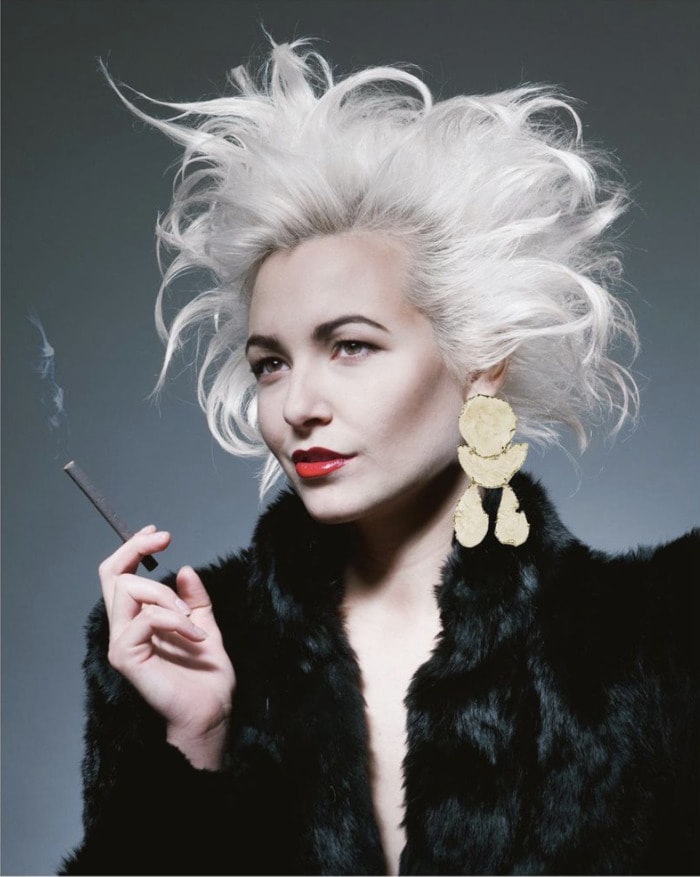 3. Chucky and Bride Of Chucky
Don't forget to lay perfectly still when adults come into the room. Oh wait. We are the adults.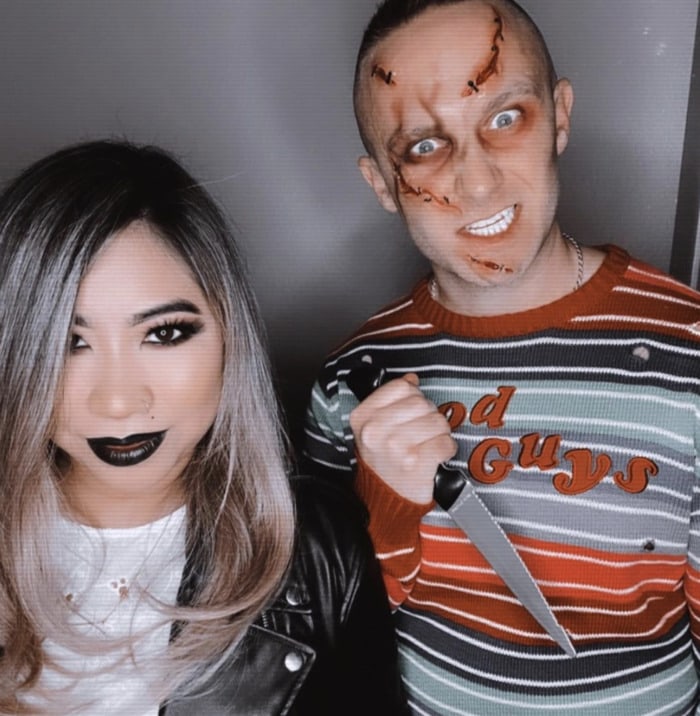 4. Undead Bride
Planning a wedding is so exhausting, it can really take the life out of someone. And don't even get us started about dancing all night in heels!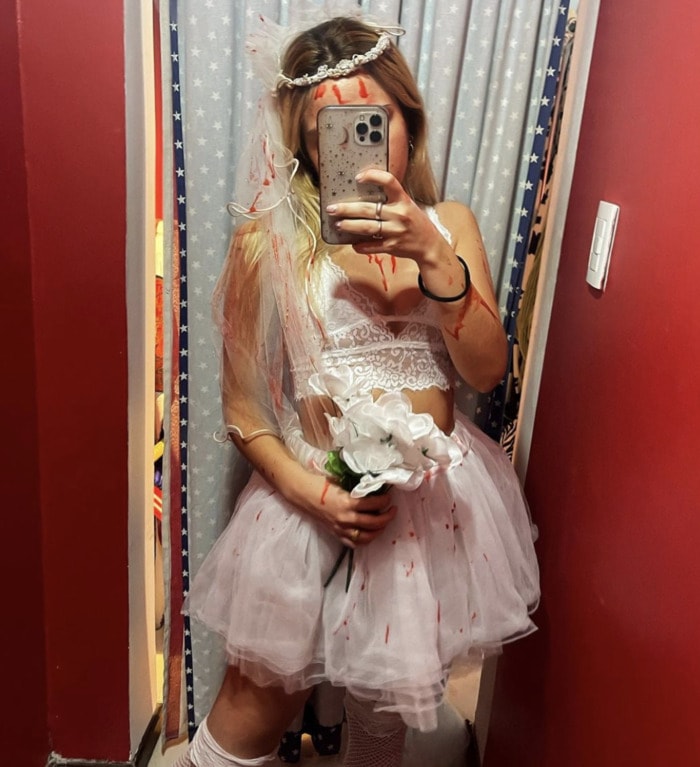 5. Squid Game
You can finally re-use that Juicy tracksuit you begged your mom to buy you for months in the mid-2000s! Splatter a green one with some fake blood to be one of the unlucky players. Or, check out any of these other Squid Game character costumes. And we thought Chucky was a terrifying doll.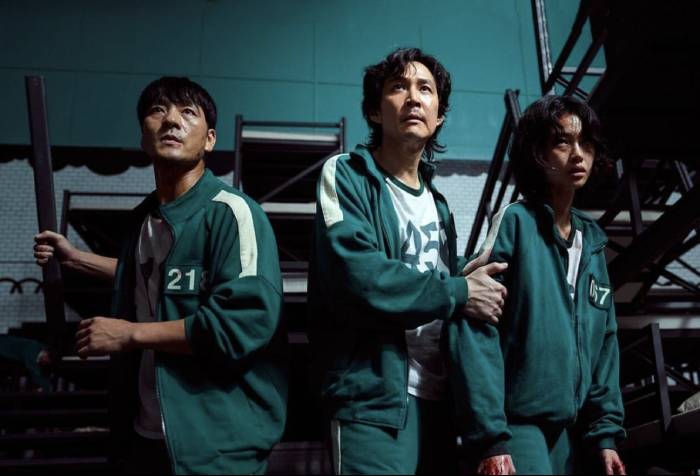 6. Plague Doctor
This is the perfect scary Halloween costume if you don't feel like doing elaborate makeup or faking smiles during small talk about retirement funds. Being an adult would be fun, they said…. Grab a mask here!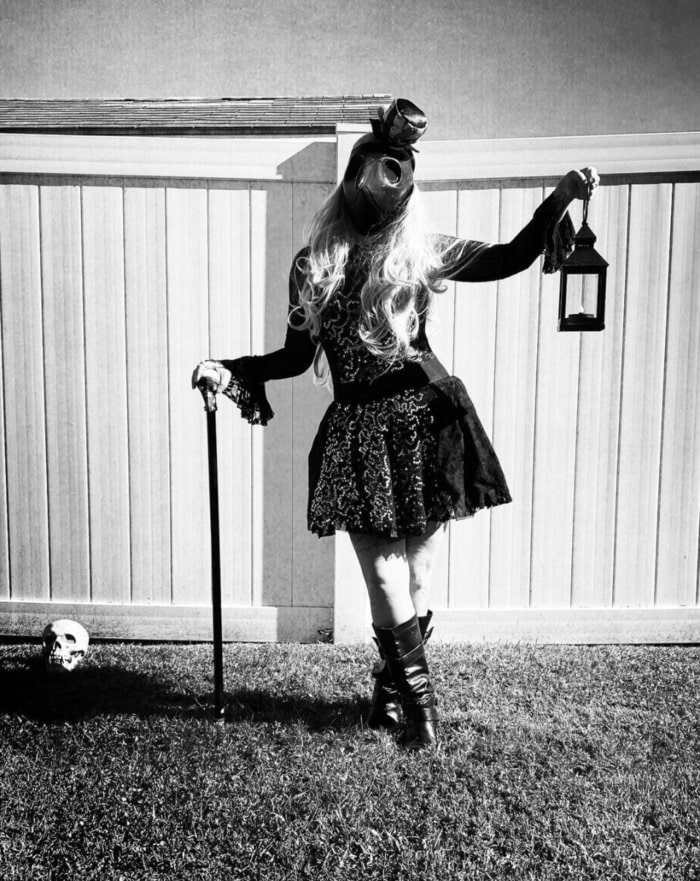 7. Midsommar May Queen
Trying to loop your boo into a couples costume? All they have to wear is a plain t-shirt to be the Christian to your creepy floral May queen. Hopefully your Halloween party isn't in a hut. Or on a cliff.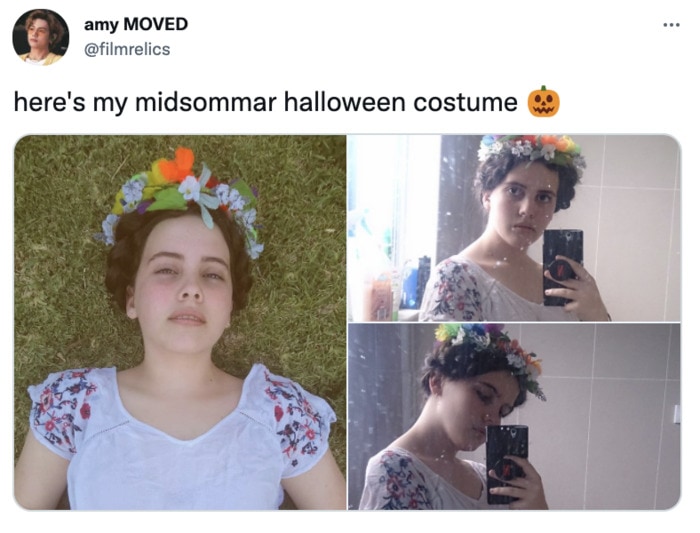 8. The Other Mother
Coraline may be a kids movie, but the Other Mother still gives us nightmares. And if Kim Kardashian can make it through a whole Met Gala with a mask obstructing her view, then you can hand out candy with black buttons on your eyes.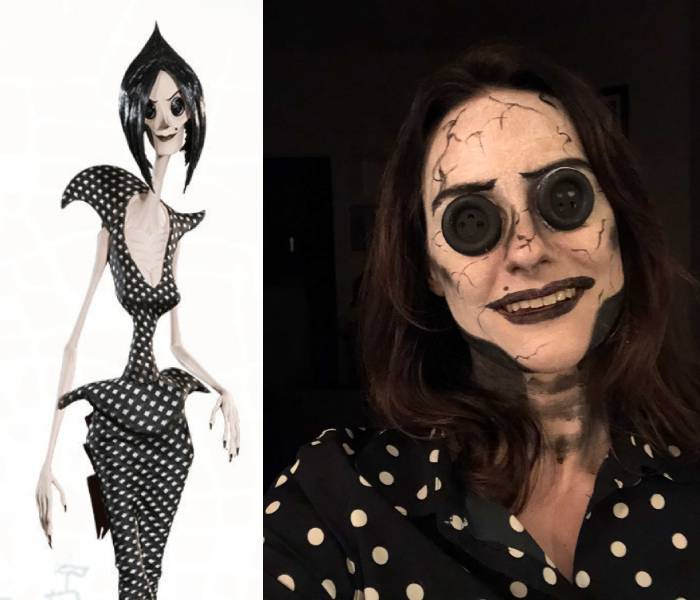 9. Candyman
Candyman made a comeback in 2021. Steal the hook from someone dressed as Captain Hook for the full look.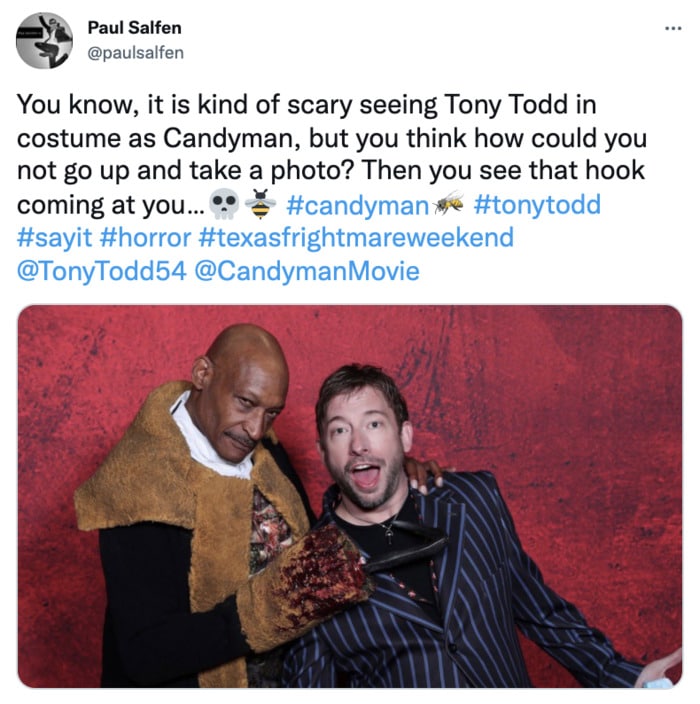 10. Mummy
If you still haven't used all that toilet paper you hoarded at the beginning of quarantine, here's a creative way to use it up. Throw on some bloody makeup for the full decaying look.
11. IT's Pennywise
Haven't seen the sun in two months? No one will be able to tell with this look! The only thing that could make it scarier is by making it a "sexy" Pennywise costume. We don't need that kind of role play.
12. Monster-In-Law
Your mother-in-law might be scary enough on her own, but add a little green face paint in the spirit of the holiday. We're sure she'll love it.
13. Carrie
Carrie is the perfect scary costume for the vengeful. Bonus points if you wear it to your high school reunion.
14. Beetlejuice and Lydia
Make it a couple's costume and scream your significant other's name three times every time you need another drink.
15. Hellraiser
For the Pinhead look, all you have to do is go to an acupuncturist and ask her to just…leave the needles in. You'll be so zen by the end of the night!
16. Joe Goldberg from You
The good news is that you probably already have plain jeans, tees, and jackets in your closet. The bad news is that people can absolutely still recognize you with a blue cap on. Smear a little dirt on your shirt from all those graves he's had to dig. It's not not working for his physique…
17. The Joker
Messed up your lipstick? Perfect. Throw a little green eyeshadow on and this costume is done and done.
18. Forever Purge
There are so many scary Halloween costumes that can come from this movie. Pick your favorite masked character, and then ask yourself why you're so attracted to someone so toxic.
19. The Shining Twins
Nothing says "besties" like a matching blood-covered dresses and a blank stare. No one will ever know that you just dropped the whole tray of cherry Jello-shots.
Latest posts by Leah Mulroney
(see all)