Perhaps one of the best ways to consume media outside of TikTok, podcasts are an easy and entertaining way to get information about a variety of topics. And although murder mysteries may seem to dominate the field, there are plenty of sex podcasts that can give you a different kind of entertainment.
Podcasts about sex can be fun, informative, and titillating. And thankfully, not nearly as cringey as the "talk" your parents stumbled through. So if you're ready to get a fresh take on bedroom activities, here are the best sex podcasts for women, hosted by women.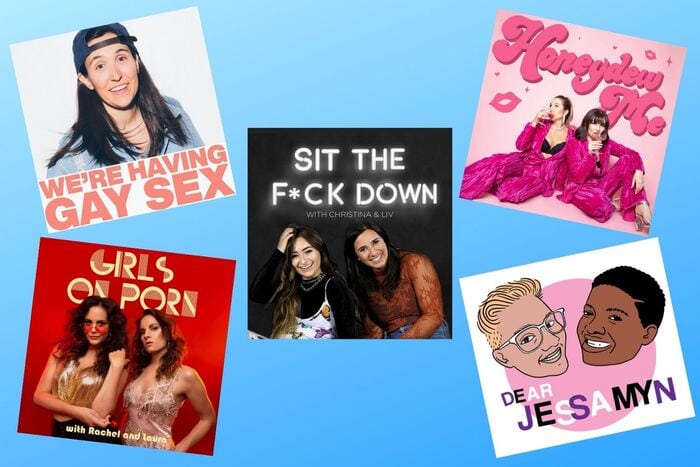 Give them a listen on a road trip, while running errands, or laying in bed with a new favorite toy. Apologies in advance for a Squarespace ad coming on at just the wrong time.
10 Sex Podcasts with Women Hosts
1. Girls on Porn
PornHub hosts 7000 years worth of porn. So why is it so hard to find anything a human woman would actually want to watch? Girls on Porn hosts Laura and Rachel are here to help.
These erotica enthusiasts review porn, focusing on finding porn that's ethical and sexy. Until the New York Times hires a staff porn reviewer, this is the place to find recommendations.
Episode to try: Cunnilingus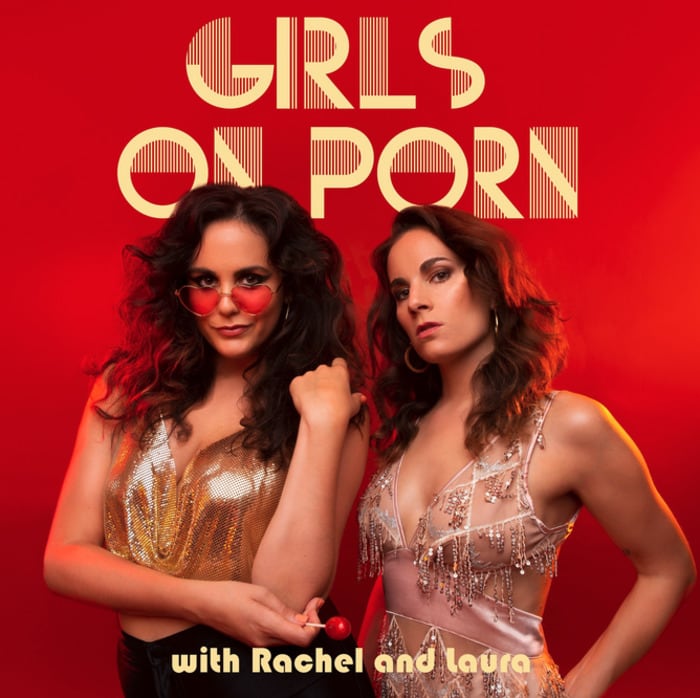 2. Honeydew Me
One of the top 40 health and fitness podcasts on iTunes, Honeydew Me is co-hosted by Emma Norman and Cass Anderson. And unlike honeydew-heavy fruit salads, you won't be disappointed by this hilarious duo.
They focus on how to feel confident in the bedroom and get rid of sexual shame. The speak with a variety of expert guests to inform their episodes, tackling topics like tongue etiquette, butt plugs, and car sex. If a quad-shot latte won't wake you up in the morning, maybe this will.
Episode to try: Ride 'Em Cowgirl with Tyomi Morgan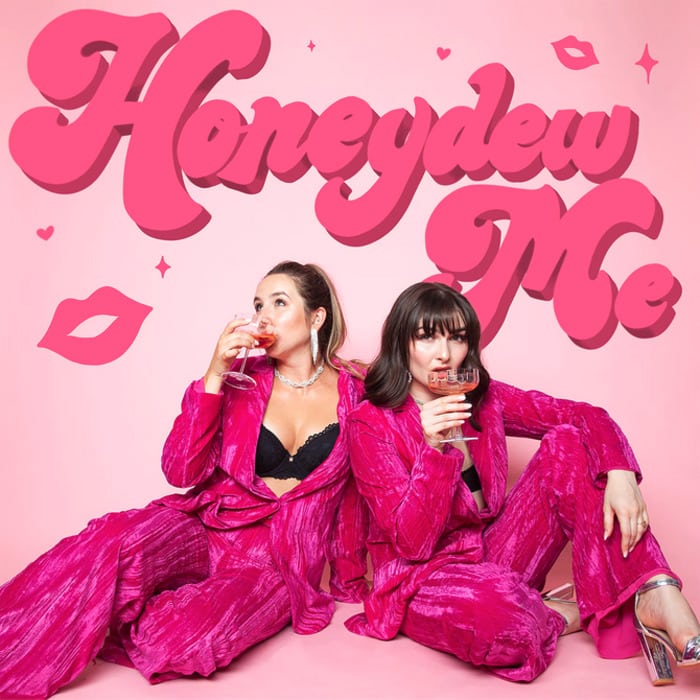 3. Dear Jessamyn
The body positive yoga teacher, author, and wellness expert Jessamyn Stanley has added another title to her name as a relationship-focused podcast host. She's also insanely flexible, which isn't exactly a title, but deserves appreciation nonetheless.
On Dear Jessamyn, she and her girlfriend, Ashe Danger Phoenix, give sex, relationship, and life advice. Each episode outlines ways to cultivate their impeccable vibes in your life. Which is a way better use of your time than removing exclamation points from your emails.
Episode to try: 305 Why is Patriarchy So Boring?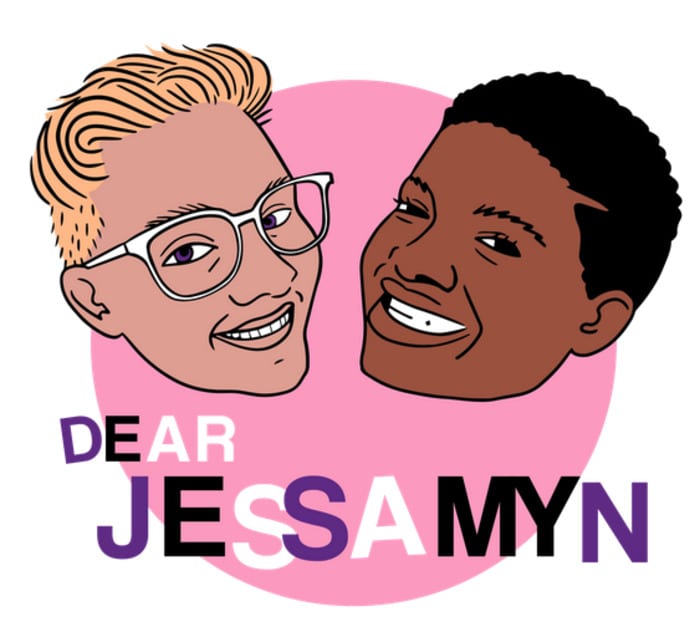 4. Pillow Talks Vanessa & Xander Marin
Pillows Talks host Vanessa Marin is a sex therapist with 20 years of experience. And behind every great woman podcaster is her admittedly under-qualified co-host. In this case, her husband Xander Marin.
On this sex advice podcast, they answer listener questions like "Should you go to the bathroom in front of your partner?" or "What is Queefing and can you stop doing it?" with humor and expertise. Who needs to deal with brunch reservations when you can just listen to these two chat over Cheerios and mimosas?
Episode to try: Episode 45: Busting–And Confirming!–The Wildest Sex Myths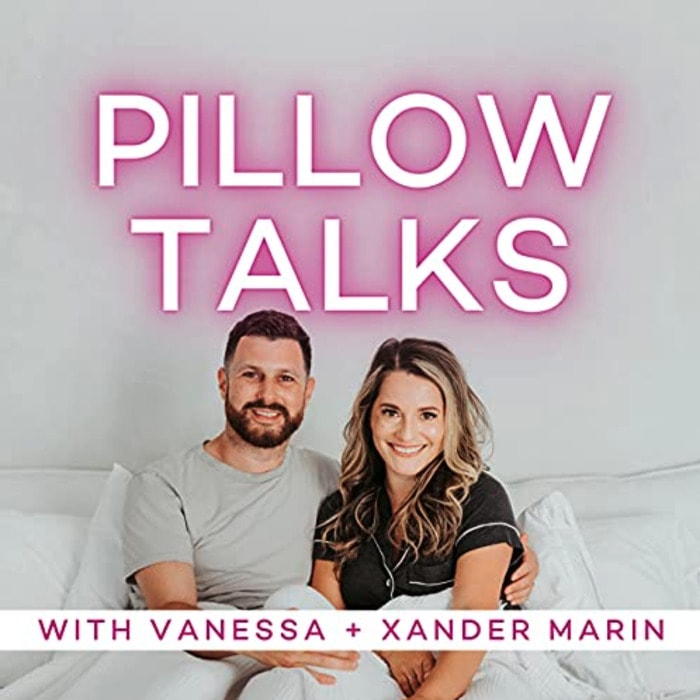 5. Angela Yee's Lip Service
Radio star Angela Lee, with her co-hosts Stephanie Santiago and Gigi Maguire, are the powerful trio behind Angela Yee's Lip Service. Together, they talk to hip-hop and R&B artists about sex and relationships, and make you wish this was your sex ed instead of bananas and condoms.
From pregnant sex to the perfect penis, they cover a range of topics without holding back. Where else can you hear Shenseea talk about masturbating on a plane? Maybe in the FAA crime records.
Episode to try: Episode 255: Broken Pussy (Feat. Issa Rae)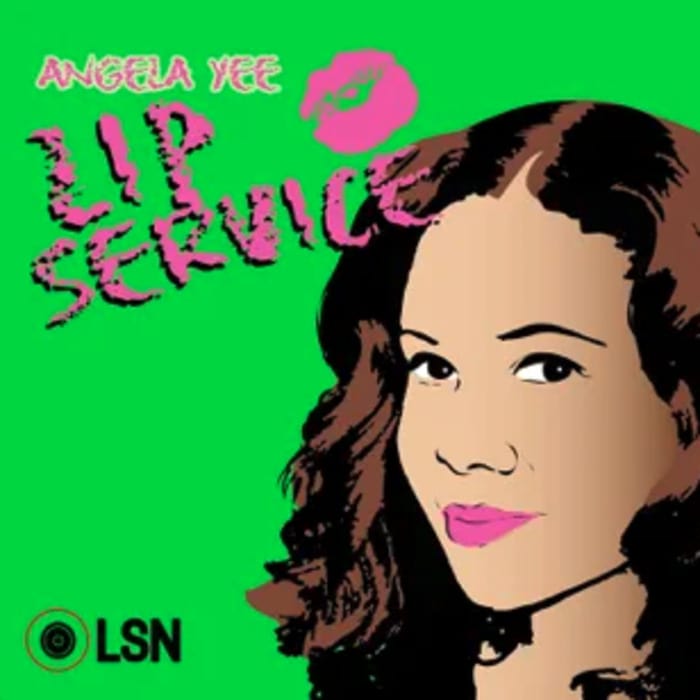 6. Orgasmic Enlightenment
Kim Anami has a resume like no other. She's a self-proclaimed vaginal weight lifter – her kitty has a PR of 10 pounds. Her other super powers include having 20 orgasms in a row and having sex with her partner from across the planet.
On her podcast, Orgasmic Enlightenment, she explores alternative sexual ideas inspired by her studies in Tantra, Taoism, and quantum growth-acceleration. A sentence we didn't know we needed to hear until now.
Episode to try: 5 Techniques to Create a Super Pussy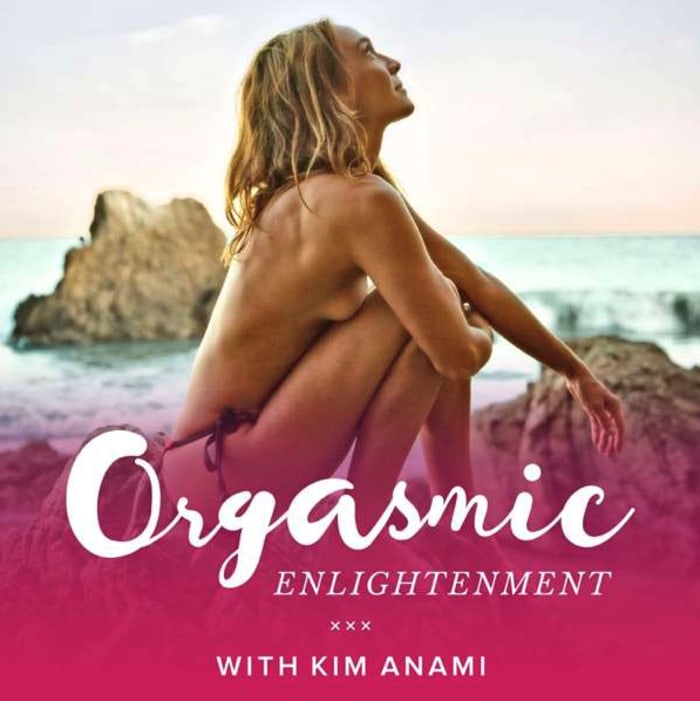 7. We're Having Gay Sex
After 10 years of relationships, comedian Ashely Gavin is now having the sexual adventures she never had before. On We're Having Gay Sex, she talks to queer celebrity guests about queer sex and dating in a way that's "honest, vulnerable, disgusting, hilarious." Just what we look for in a restaurant review!
And don't worry; she says straight people are allowed to listen to it, too.
Episode to try: Cameron Esposito on The Lesbian Shot Clock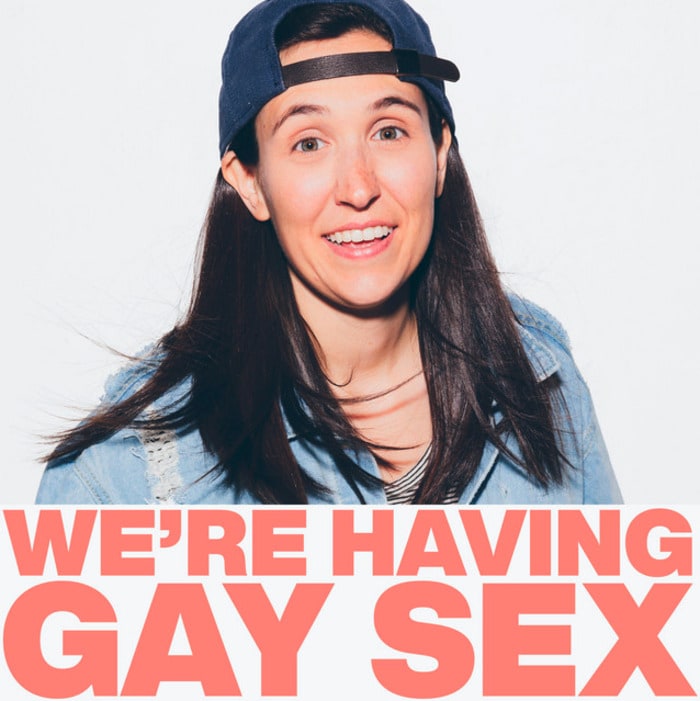 8. Bawdy Storytelling
There's few things more entertaining than hearing about your friend's sexual misadventures – he didn't have a bed frame and yet you still slept with him?
Bawdy Storytelling makes that experience into a podcast so you can have those stories on demand without recruiting friends with terrible judgment. Sex folklorist Dixie De La Tour collects submitted sex stories and has storytellers perform the hot and hilarious dramas at a live show. Sounds just a liiiiiitle better than your roommate's improv shows.
Episode to try: Episode 202: 'Fairy Godbottom' (AC Lobo)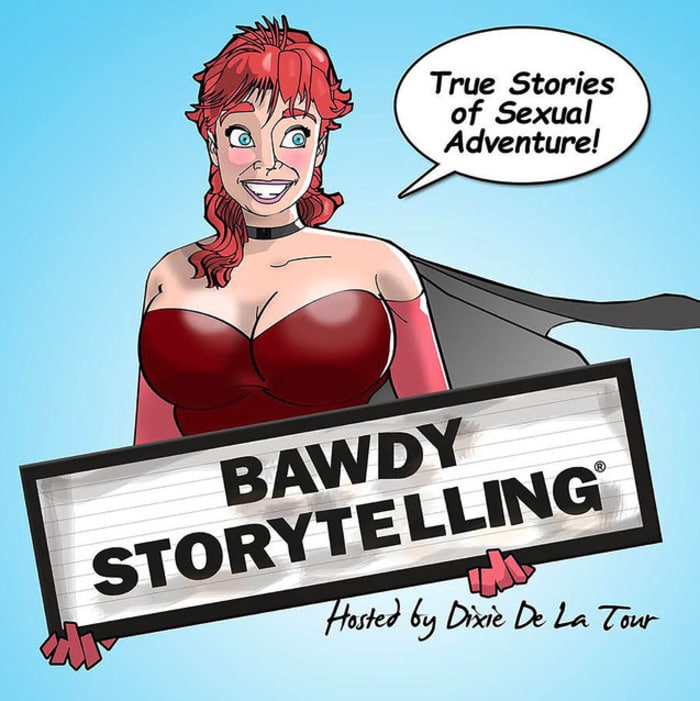 9. Sit the F*ck Down
In a world where disabled people are rarely seen outside of "inspirational" (read: exploitative) YouTube videos, this podcast takes a new narrative. Hosted by Christina and Liv, Sit The F*ck Down is a podcast for and by women in wheelchairs and with disabilities.
While Sit the F*ck Down is not completely focused on sex, they have a ton of great episodes about claiming your sexuality and navigating different types of relationships. Because Google Maps doesn't have that feature yet.
Episode to try: Interabled vs. Disabled Relationships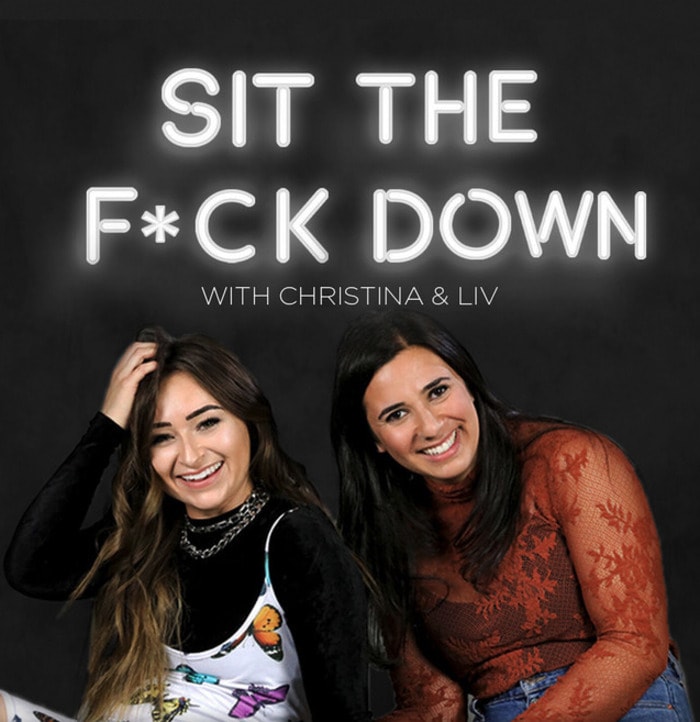 10. Shameless Sex
Considering much of the country's sex education is "you'll get chlamydia and die," many of us never learn sexual skills and techniques except by trial and error. And some very cautious Google searches.
Sexpert of the Year winner Amy Baldwin and pleasure product VP April Lampert use their expertise to give you real, usable sex tips on their podcast, Shameless Sex. Like how to stop giving hand jobs like you're trying to start a fire. Who knew!
Episode to try: #258 How to Give Handjobs & Blowjobs That Will Blow Their Minds – With Alicia and Erwan Davon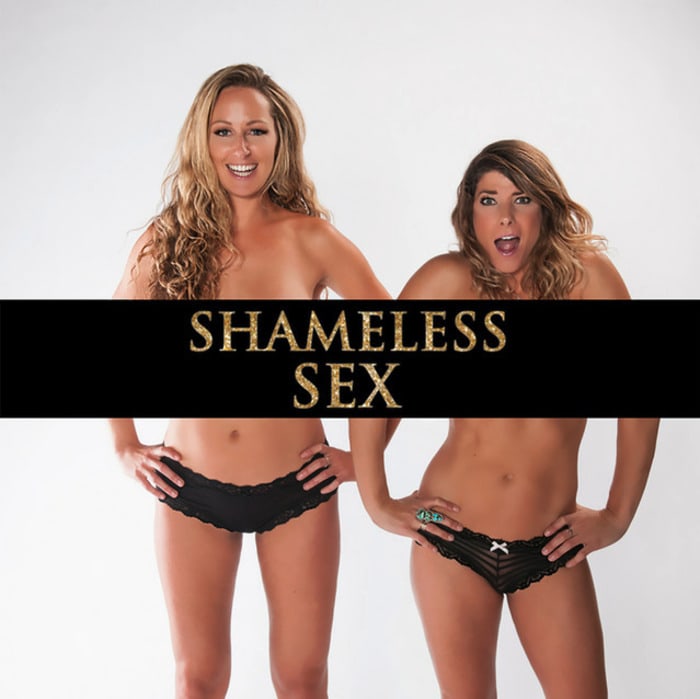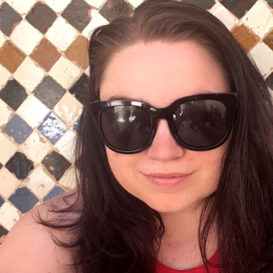 Latest posts by Madison Higgins Hwang
(see all)