Marvel released the new trailer for She-Hulk: Attorney At Law, the nine-episode series coming to Disney+ on August 17th. It's giving us strong female vibes, snarky comedy, and…really underwhelming CGI. And lots of memes and Twitter reactions!
Although there are some mixed responses to this first look, almost everyone can agree that the CGI is a little lacking, especially given Marvel's history (and deep pockets). But if you can ignore the fact that She-Hulk looks like she belongs in a Shrek movie, it's easy to get excited about Tatiana Maslany's portrayal of this green law machine.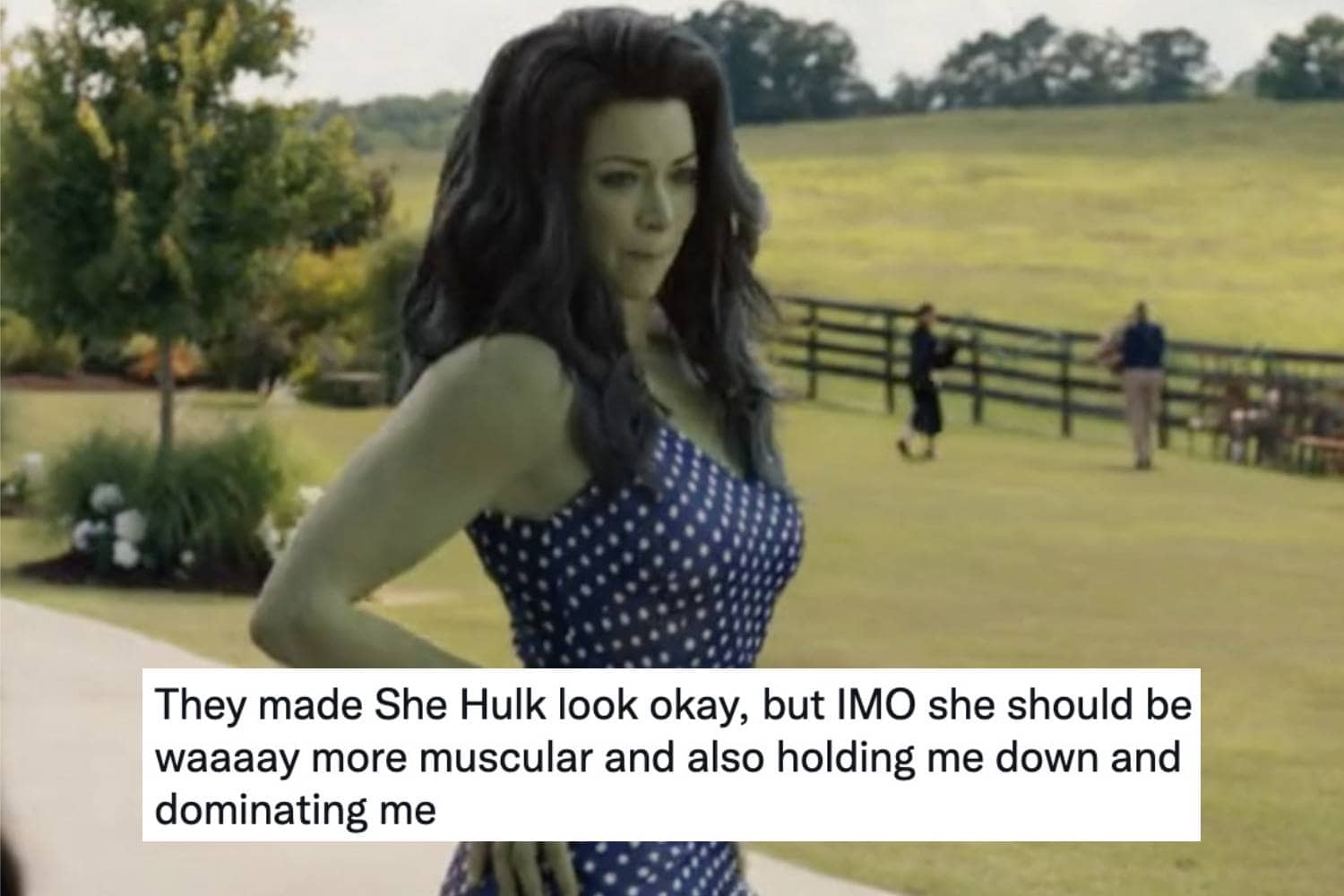 While we wait for the show's release and brace ourselves for creepy comments about this sexy monster women, here are the funniest She-Hulk trailer memes and tweets so far.
15 Best She-Hulk Trailer Memes (So Far)
1. We'd watch this crossover.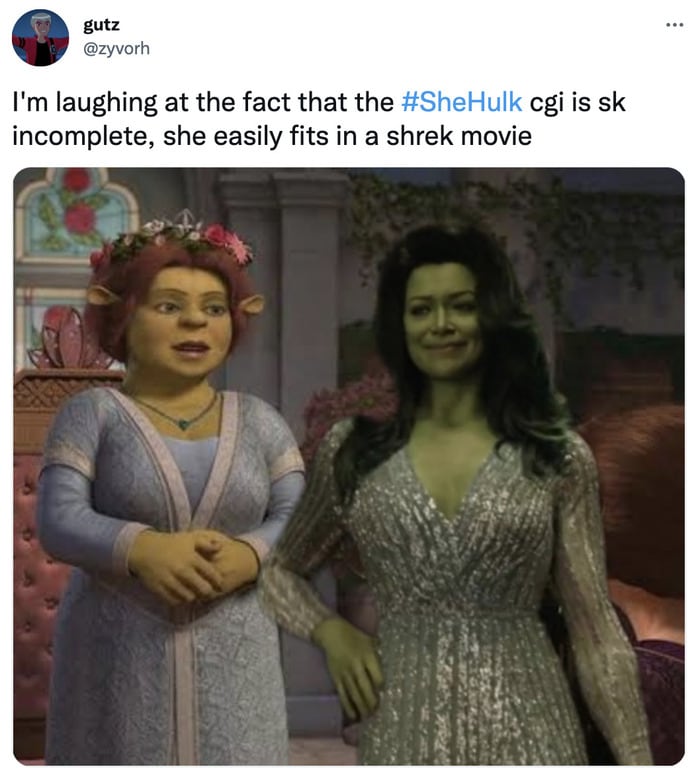 2. Have you tried turning it off and on again?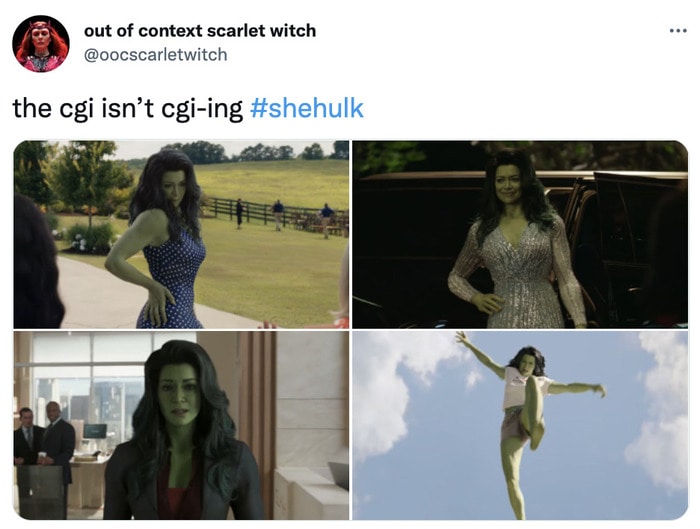 3. It's for the good of the world.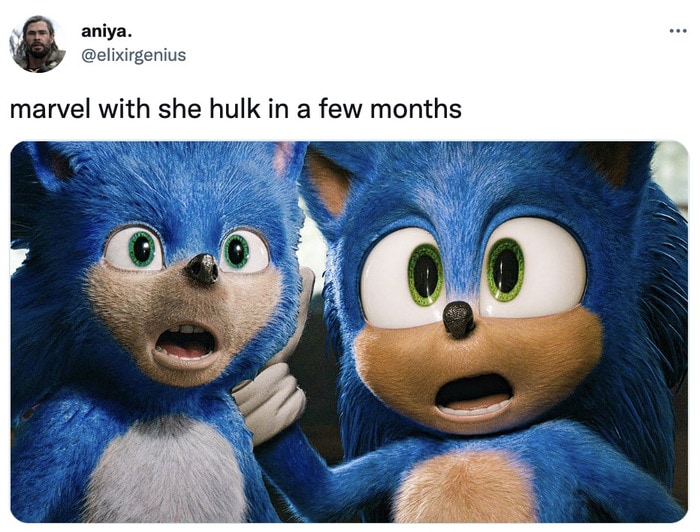 4. It's all in the details.
5. Please tell us this has a killer Smash Mouth song cover?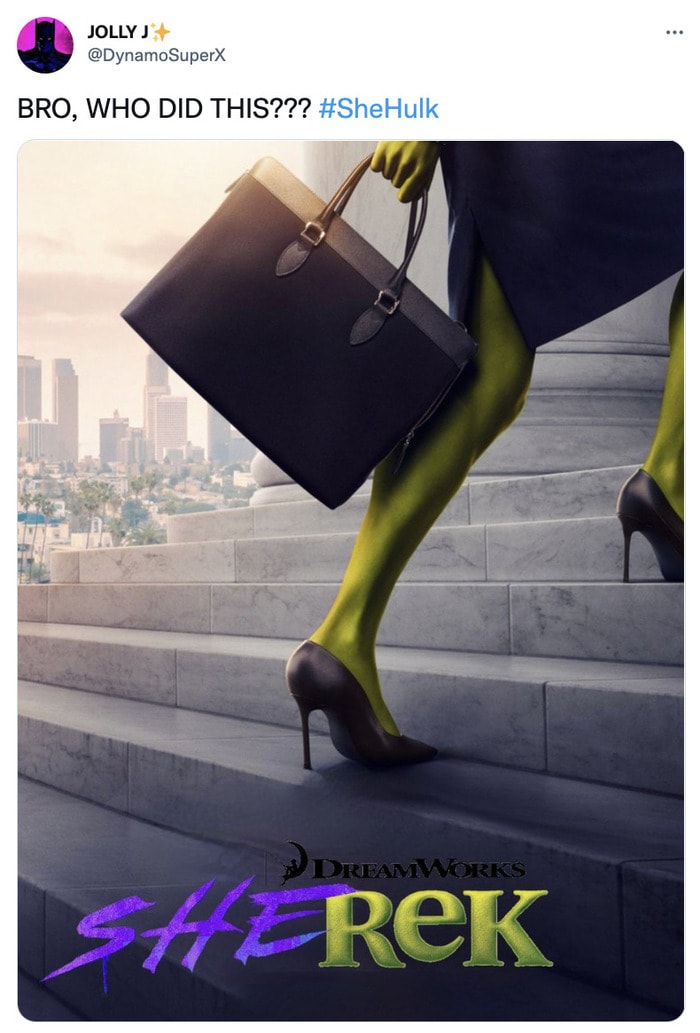 6. You can't unsee it.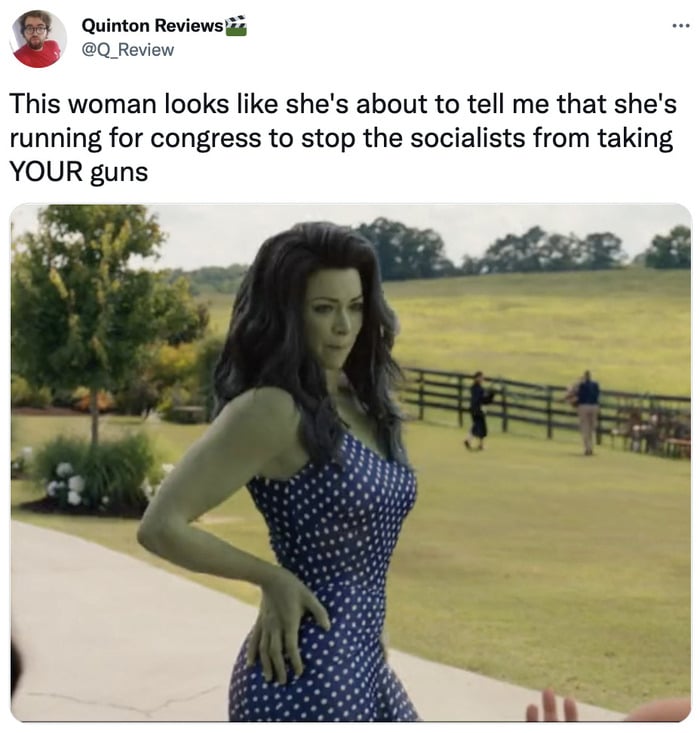 7. How did we miss this in the trailer?
she hulk after that dinner date pic.twitter.com/qP3cDzniKJ

— kamani ⭒ (@TEXASTITTIE) May 17, 2022
8. Maybe…her hair looks a little different?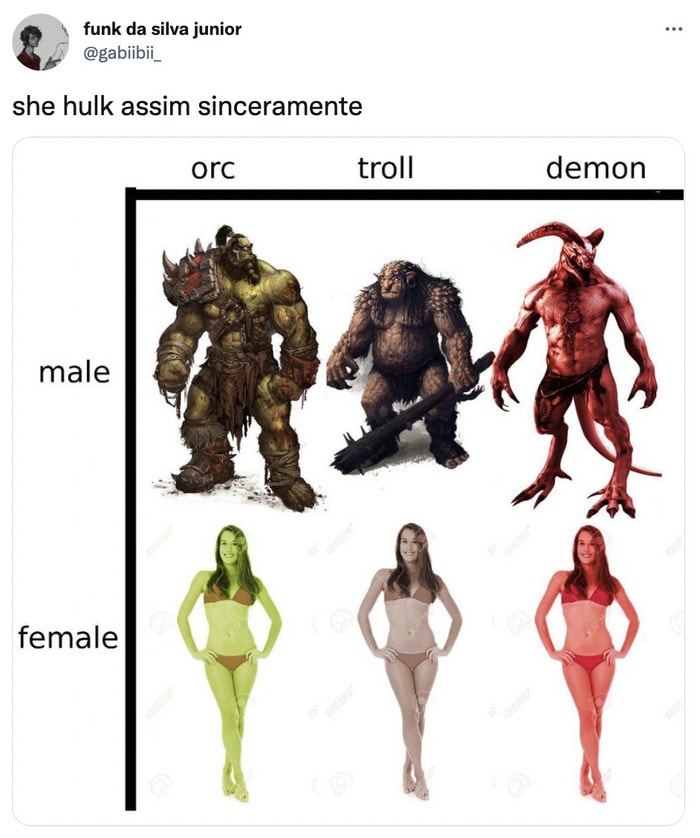 9. We get tired after sending two emails, so we can't really judge.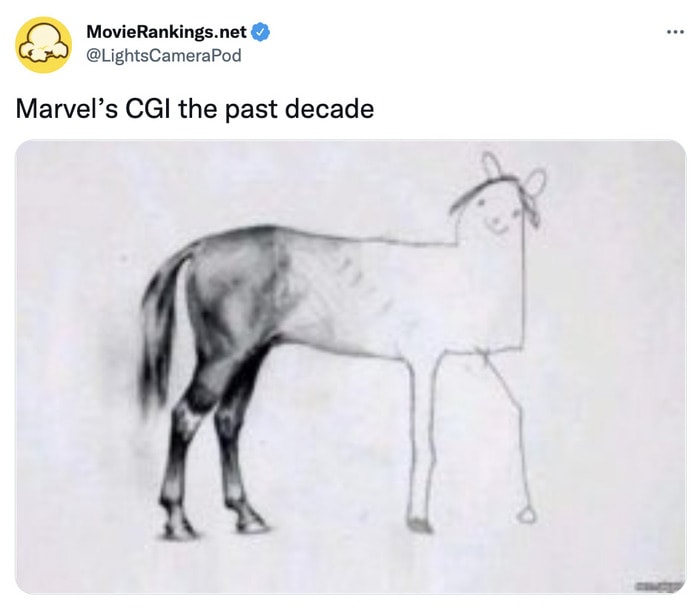 10. There's that positive thinking you learned about in therapy!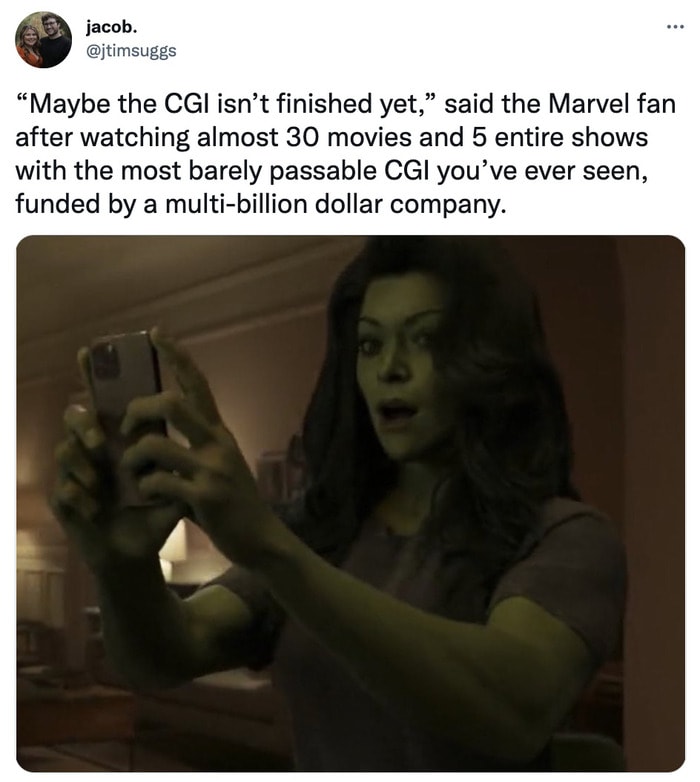 11. To be fair, we will be watching it no matter what.
Idc if the She hulk cgi looks like a live action background character from shrek. That's mother pic.twitter.com/IiebxrpHUw

— partna ˣ (@onIychloexhalle) May 17, 2022
12. We need to know!

13. Inflation is really hitting hard.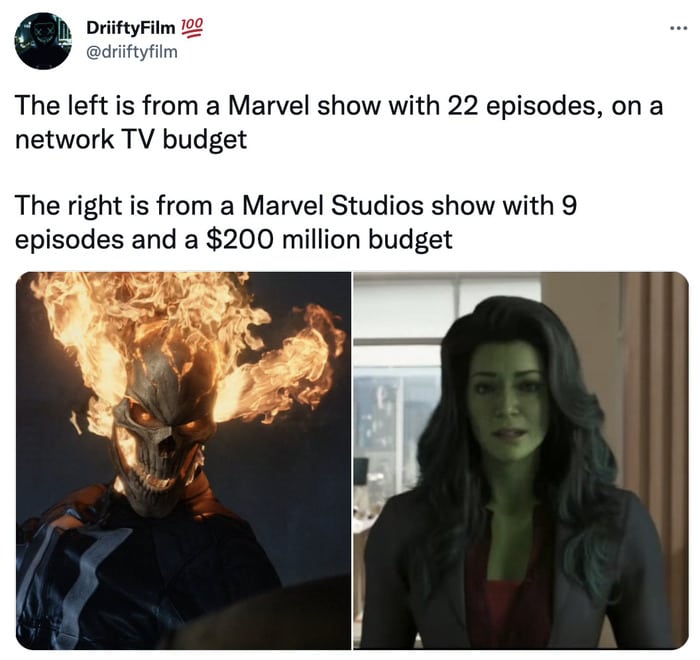 14. We're not ready for the Twitter comments.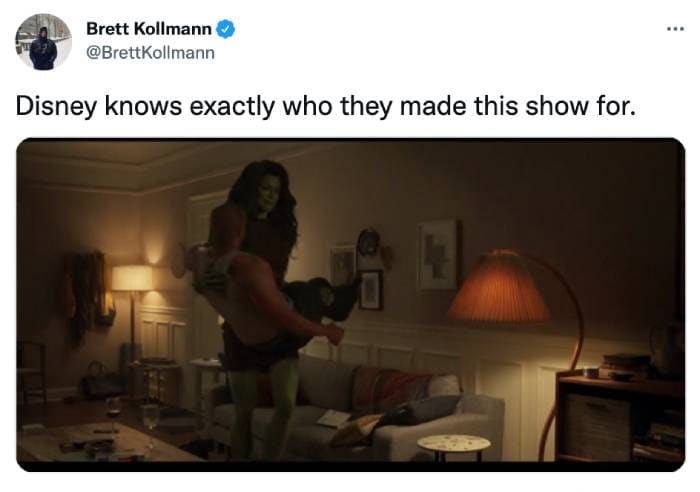 15. In a cottage by the sea, of course.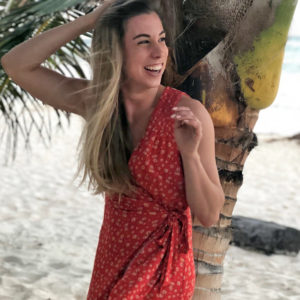 Latest posts by Hannah Rex
(see all)