In America, the general rule is the bigger the better. But, ever since BMW introduced the retooled Mini Cooper in 2000, we've found a soft spot for tiny cars. Cars like the Fiat 500, smart fortwo, and BMW i3 are great for city driving… and, more importantly, city parking. But, as diminutive as they are, these micro machines aren't the smallest cars in the world.
Walk with us (it's good for the Earth) as we take a look at the tiniest cars to ever grace the streets.
The World's Smallest Cars

Austin-Healey Sprite, Mark I

Affectionately dubbed the Bugeye because of the protruding headlights, this charming British roadster brought micro convertible coupes to the masses in the late 1950s.
Production Years: 1958-1961
Advantages: Its beauty alone will turn that frown upside down.
Disadvantages: As with any classic British car, you'll need a lot of patience and a good repair shop. We suggest solving both of these problems by dating a Buddhist mechanic.
Dimensions: 11′ 5″ long by 4′ 5″ wide
Top Speed: 82.9 mph
Austin-Healey Sprite Price: Around $20,000


BMW Isetta 250

A desire for cheap inner city transportation in post-WWII Europe got the wheels moving to transform this egg-shaped concept car into a reality. Four wheels to be precise, which is more than we can say about most of the tiny cars on this list.
Production Years: 1955-1957
Advantages: With only one door on the front of the car, it's kind of like your own private submarine.
Disadvantages: You can't roll down the windows, so on hot summer days you feel less like driving down the highway, and more like you're driving into the sun.
Dimensions: 7′ 6″ long by 4′ 6″ wide
Top Speed: 53 mph
BMW Isetta Price: $30k – $50k


Paul Vallée Chantecler
Some French dude — whose name sounds like he should be ballooning around the world — produced 200 of these three-wheeled oddities that have a whopping 5 hp.
Production Years: 1956-1957
Advantages: Its compact size, bench seat, and tent-like top makes it the only car on the list that might allow for heavy petting.
Disadvantages: The car has a "Gyrostarter." Good luck getting it out of park.
Dimensions: 10′ 2″ long by 4′ 3″ wide
Top Speed: 47 mph
Paul Vallée Chantecler Price: Well, there are only two left in the world, so start by wishing, then move on to praying. If you do come across one, the asking price is around $98k.


Fiat 500 Topolino
This precursor to the Fiat 500 was affectionately nicknamed it Topolino or "Mickey Mouse" because of the slight similarity between the headlights and the mouse's ears. And if we squint really hard, our paycheck looks like it has an extra 0 at the end.
Production Years: 1936-1955
Advantages: It looks like a more badass version of a Rolls Royce and costs a fraction of the clams.
Disadvantages: You'll continually be mistaken for one half of Bonnie and Clyde.
Dimensions: 10′ 6″ long by 4′ 2″ wide
Top Speed: 60 mph
Fiat 500 Topolino Price: If you're looking for a Fiat Topolino for sale, expect to pay around $40k.


Corbin Sparrow
This electric car is basically a motorcycle with an extra wheel and a fiberglass body.
Production Years: 1999-now
Advantages: You get to drive a car that's good for the environment and was featured in Austin Powers in Goldmember.
Disadvantages: It looks like you're driving around in a shoe.
Dimensions: 8′ long by 4′ wide
Top Speed: 70 mph
Corbin Sparrow Price: New Sparrows sell for $32,500, originals around $10k.


Peel P50
The one-seater 130-pound Peel P50 holds the Guinness Book of World Records title as the smallest car in the world. It's just slightly bigger than a Barbie convertible.
Production Years: 1962-1965, 2010-now
Advantages: Parking at Costco will never be a problem.
Disadvantages: Buying anything will.
Dimensions: 4′ 4″ long by 3′ 3″ wide
Top Speed: 38 mph
Peel P50 Price: The Peel Engineering company originally made 47 P50s microcars, and 26 are still in existence. Sotheby's sold one in 2016 for $146k. New P50s start at $10,800.


Fuji Cabin
Japan may be the granddaddy of small cars today, but this one is a baby picture they probably want kept in the album.
Production Years: 1955-1958
Advantages: Minimal internal moving parts means minimal maintenance.
Disadvantages: With a one-cylinder 2-stroke engine, the Fuji Cabin makes a deck chair tied to your lawnmower looks like a Ferrari.
Dimensions: 9′ 7″ long by 4′ 2″ wide.
Top Speed: 28 mph
Where can I find one? There's three left in the world and the last one sold for $126k.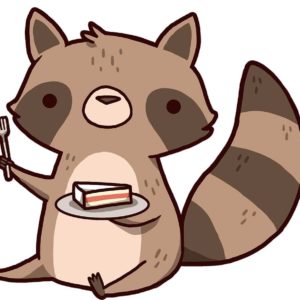 Latest posts by Steve Crosley (see all)