We all want our nail polish to be the perfect color, never ever chip, and have serious stamina to hold up against everything we put our nails through. We'll do anything to make our Wing Chun teacher proud!
Because while gel manicures have done the job, from everything we've heard, dip powder manicures (also known as SNS) just might become our favorite type of nail torture. Which is a real shame, as we were finally getting the hang of our mini Iron Maiden.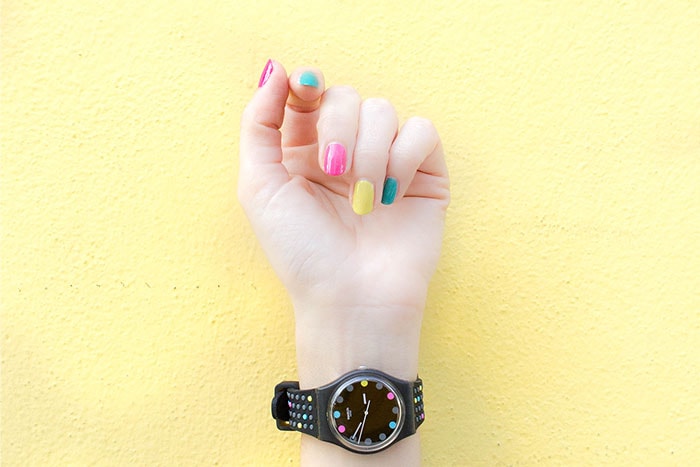 SNS vs. Gel Manicures: Everything You Need to Know
Acrylic, gel, shellac, SNS… what happened to just going to get your nails did? Technology, that's what. 10 years from now you just stick your hand in some robot once a month. In the meantime, we break down the difference between Gel and SNS.
Gel Manicures
What is a gel manicure?
A gel manicure cures faster than your standard acrylic mani, doesn't smell like a hazmat situation, and won't damage the nail bed. Gel nail polish hardens and lasts longer than acrylic polish because it contains photoinitiators.
Photo what now? Here's the gist: When exposed to UV light, the light causes free radicals to break off of some of the molecules. These free radicals then break up the double bonds of the resin in the polish so that they can get with them and form a long, strong, interlocking polymer chain. There's a bit of tacky residue leftover from the process, which is what your nail technician wipes off at the end. In short, it's what happens at every high school cast party, but in chemical form.
How much does a gel manicure cost?
Typically, a gel mani costs between $25-50, though it can top $100 at high-end salons, especially if you get monster nails from somewhere like Finger Bang in Portland, Oregon. That is if you like having nails that say "I'm quirky and fun, but I also have encyclopedic horror movie knowledge and you better too."
How long does a gel manicure last?
Usually around 2 to 3 weeks.
How do you remove gel nails?
Contrary to popular opinion, the best method is not to remove them by peeling them off as soon as they start chipping.
Removing a gel mani is like a long, messy breakup. The best approach is to buff your nails, then apply acetone-soaked cotton balls to your nails for 10 to 15 minutes until the gel starts to lift. Make sure you're in a well-ventilated area — no one wants to pass out in a pool of cotton balls and glitter gel. Not even Lisa Frank.
Are gel manicures safe?
Gel manis require UV light to cure — but repeated UV exposure isn't the best thing for your skin. (If you have been living under a rock, you probably don't need to worry about UV exposure. Good job staying in the shade!)
The American Academy of Dermatology recommends wearing fingerless gloves in a UV-protective fabric when you get a gel mani. Because who cares if you look like a member of a street gang defends their turf through dance fighting?
SNS Manicures
What is an SNS manicure?
SNS, or Signature Nail Systems, is a brand of dip powder. Dip powder manicures are made of the same material as acrylics, but they come in a pigmented powder form.
After the nail technician applies a base and primer coat to the nail, they dip your nail into the powder. Each nail gets two coats, then the excess powder is brushed off and a sealing top coat is applied. Like gel manis, SNS is set the minute the nail tech is finished. The cost can vary widely between salons, but it typically costs around $5-10 more than gel.
Bbecause the pigmented powder reacts with the primer and top coat, it can be hard to predict the exact color your finished SNS nails will be. So if you're a Pantone geek and need your nails to be precisely #FF7F50, good luck.
How long does a dip powder manicure last?
Dip powder manis can last a full month. If you have slow-growing nails or are the only person on the planet who loves the look of a grown-out manicure, SNS might be for you.
How do you remove SNS nails?
Patience. As with gel nails, you'll buff the shiny layer off the top, then soak nails in acetone for at least 10 minutes. SNS nails can be a bit harder to remove, though — so to avoid damaging your nails, your best bet is to go back to the salon and let them do it.
Is SNS safe?
For the most part, yes. SNS nails don't require UV light to harden, so that's a plus. But for hygiene reasons, it's important to find a nail salon that doesn't dip your nails in a communal pot of powder. Even if you're the type to double dip in salsa.
SNS vs Gel: The Verdict
If you want a manicure that lasts two to three weeks without chipping, gel is probably best. But, if you're worried about UV exposure or want a manicure that isn't as damaging to your nail bed, go for SNS.
Love face masks? Try one of these 5 homemade ones with stuff you probably have in your kitchen.
Just keep in mind that while dip powder offers a pretty extensive range of colors and the ability to add glitter and ombre, if you're obsessed with intricate nail art designs, you'll most likely need a gel or acrylic design on top of your SNS.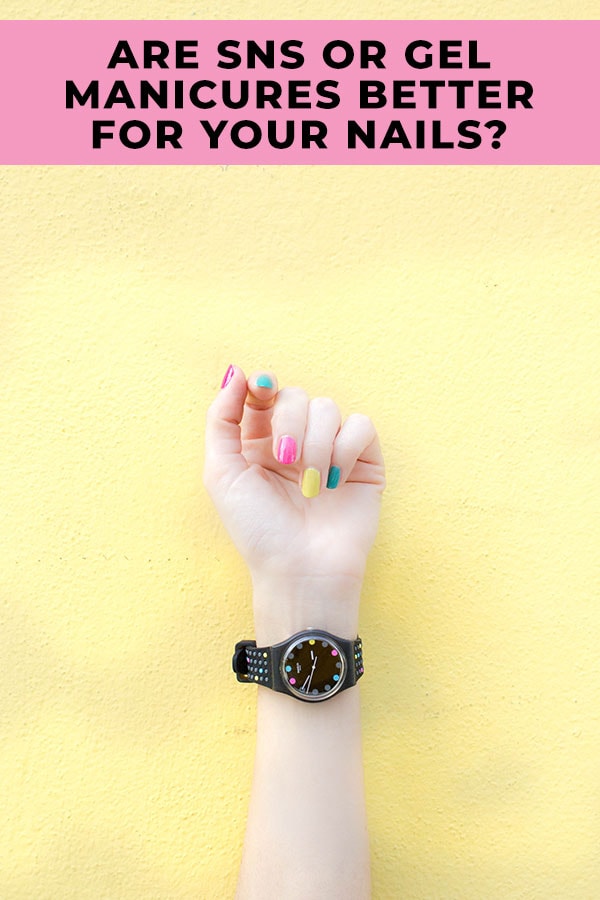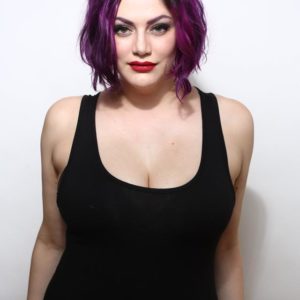 Sarah Hartshorne is best known as the plus-size contestant on Cycle 9 of America's Next Top Model, and was voted the least annoying contestant of her cycle by the now defunct annoyingornot website. After the show, she modeled all over the world for clients like Glamour, Vogue, Skechers, and more.
Since "retiring" from modeling, she's performed standup all over NYC and at the Edinburgh Fringe Festival. She was featured in the female orgasm episode of the Netflix show "Explained" and HBO's Vice. She was also recently retweeted by JK Rowling, so she can die now, right?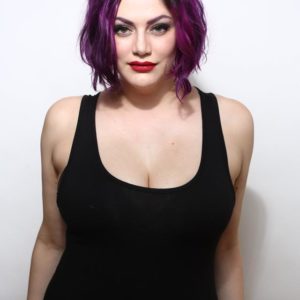 Latest posts by Sarah Hartshorne (see all)