Our Pinterest boards might be filled with fancy flocked trees and subtle seasonal accents (they're not), but our hearts are filled with ugly Christmas sweaters, fake snow, and a sleighful of gold tinsel. Our cardiologist doesn't know where to begin, but that's why she went to med school and we didn't.
When it comes to throwing a Christmas party, we think the wilder the better. So, here's a list of 19 of our favorite tacky Christmas party ideas that are all 100% on our wish list. Now excuse us while we go watch the Yule Log burn for the next eight hours.
19 Tacky Christmas Party Ideas That Are Not At All Cringeworthy
1. Brooks Women's Revel 3 Run Merry Running Shoes
$100, Brooks Running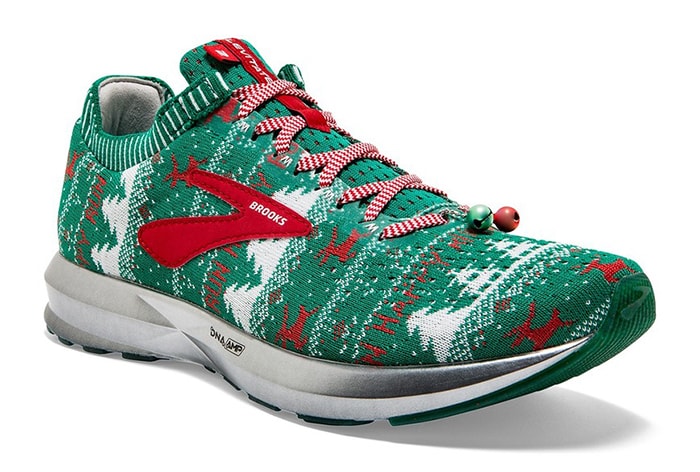 These lightweight green and red Christmas sneakers are covered in snowmen and snowflakes. They also have a cushioned midsole and breathable upper — but let's be real, none of that matters, because the only place we're running in these is to the fridge to taste test more cookie dough.
2. Shirtless Santa Pullover Sweatshirt
Amazon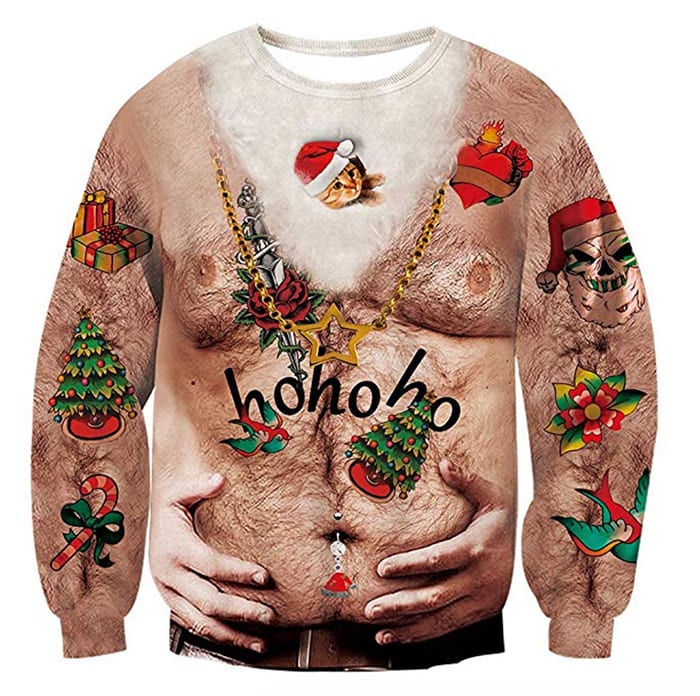 You know when you ask the universe for what you want and it provides but not in the way you expect? Remember when you asked to win the ugly sweater party this year? Yeah, this shirtless Santa sweatshirt is what got delivered. Angel cat and all.
3. Pizza Cat Pullover Sweatshirt
Amazon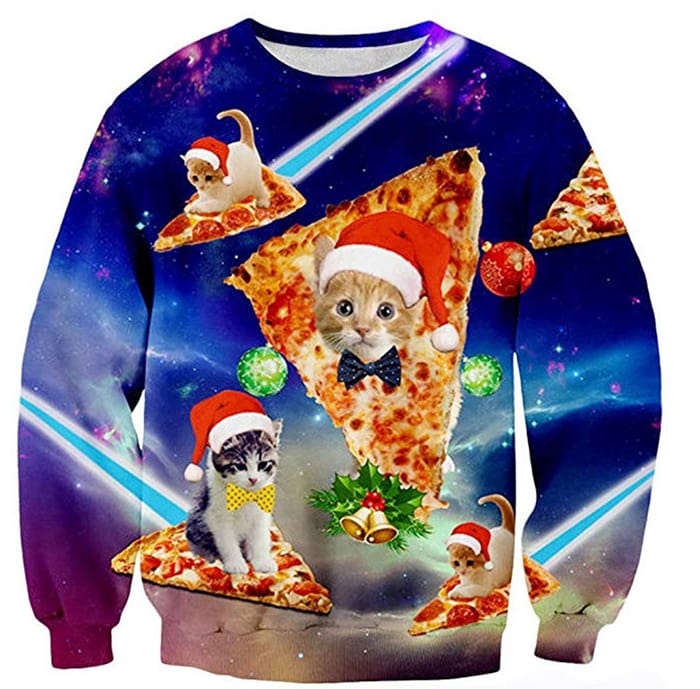 Cats, lasers, pizza, Santa… just add Jason Momoa and you'd have a party! (A party without Jason Momoa is just a group of us waiting for Momoa. He's worse than Godot!)
4. Christmas Tree Jumpsuit
$49.99, Forever 21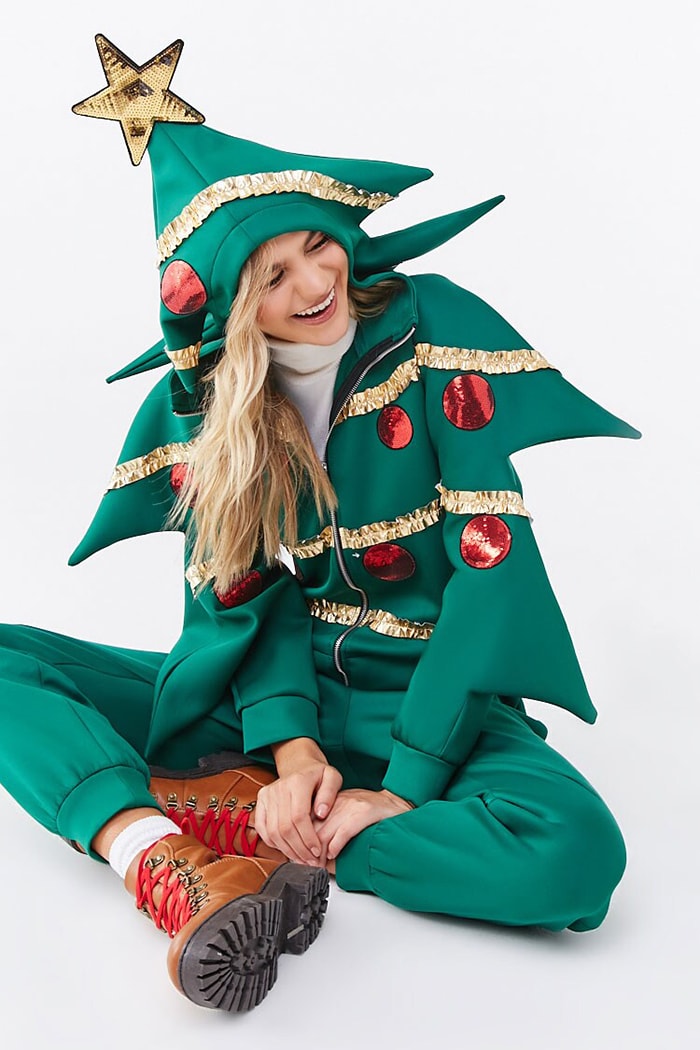 Welp, we've found our ""Monday Manager Meeting" outfit for the foreseeable future.

5. The Nightmare Before Christmas Wreath
$40, Etsy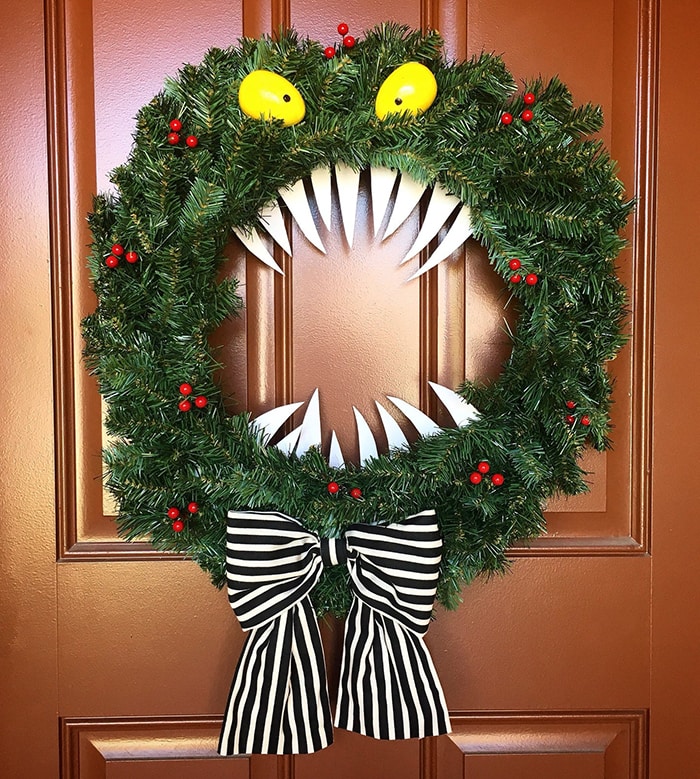 Hang this on your front door so you can show off your festive, no-you're-not-welcome vibes. That's the holiday spirit!
6. Suitmeister Men's Christmas Light Up Suit
Amazon


Pick up one for you and one for your date — now you won't lose each other at holiday parties. Blink your LEDs twice when you want to sneak out early without saying goodbye.
7. Leg Lamp Glass
$39, Urban Outfitters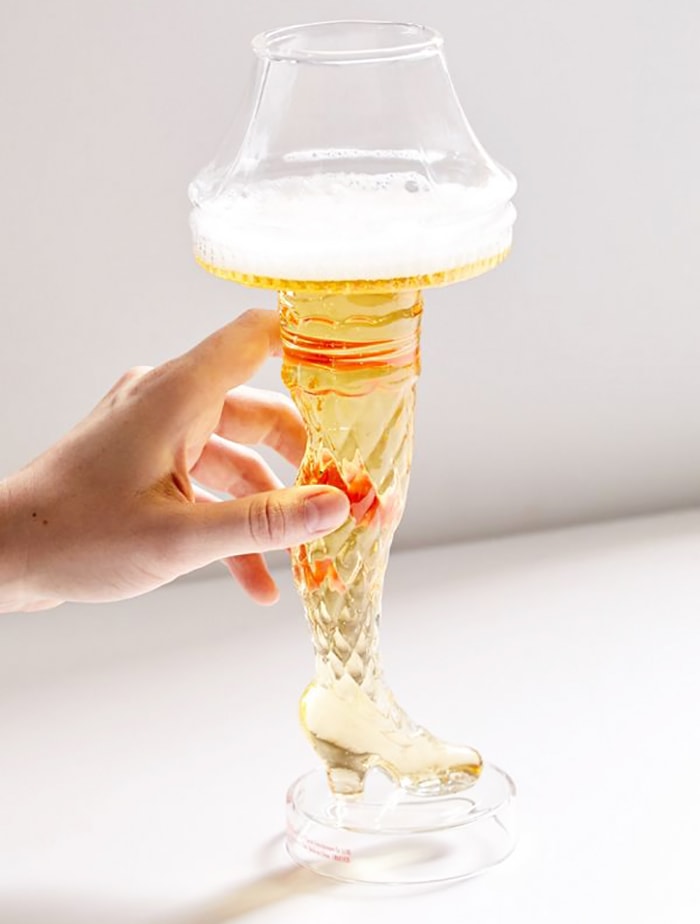 Fun drinking game: Take a swig from this glass every time someone makes a "fra-gee-lay" joke. You'll be dead by midnight! (Don't actually do this.)
8. Natural Light Christmas Ornament
Amazon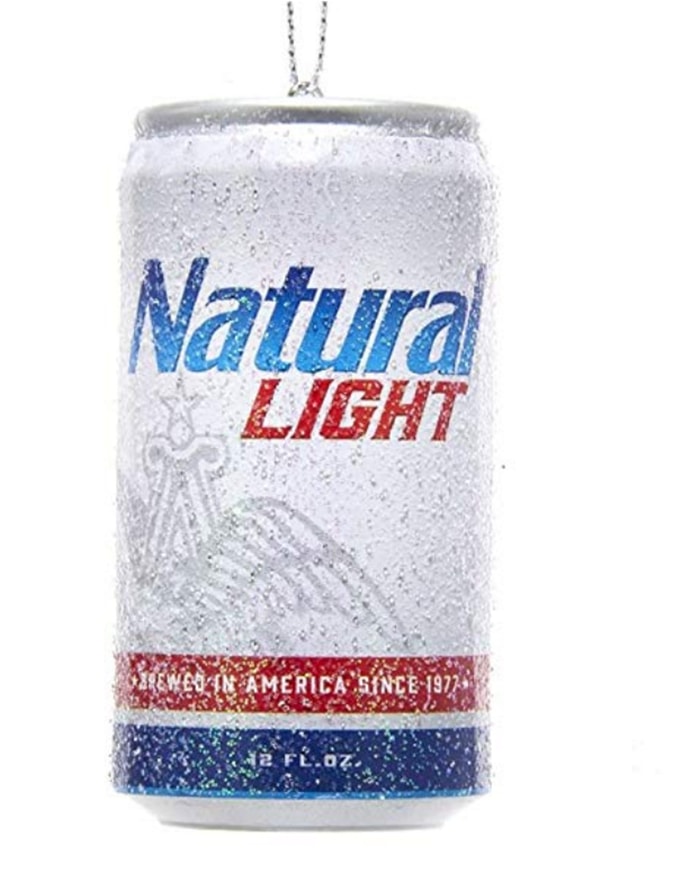 Hang this glittery Natty Light ornament from your tree so Santa knows you haven't forgotten your roots. Prost!
9. Santa Legs Hat
$5, Target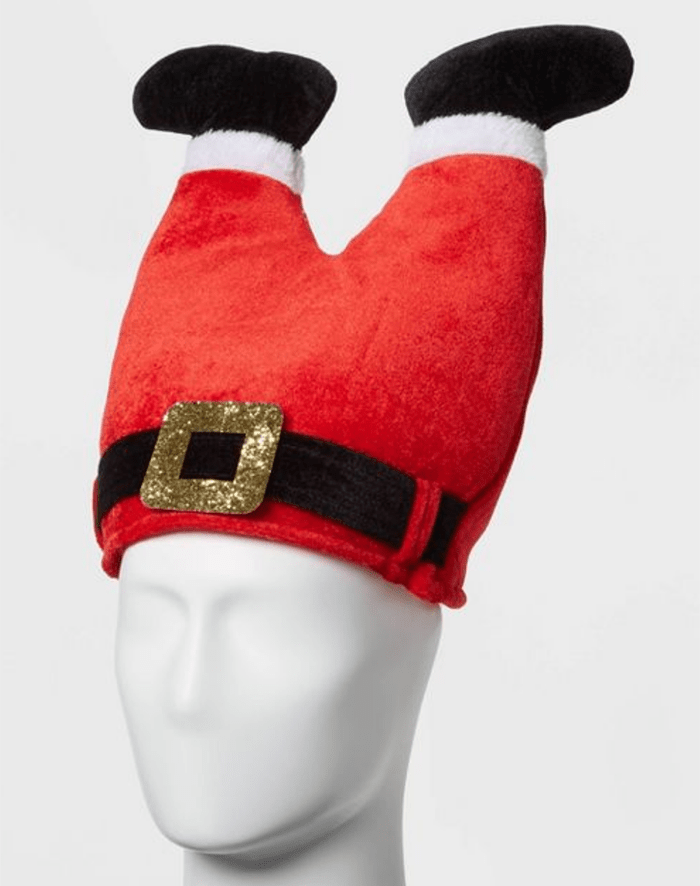 We're not sure what the concept is here — is your head literally Santa's butt? — but hey, who are we to question couture!
10. St. Nicolas Cage Ornament
$19.99, Etsy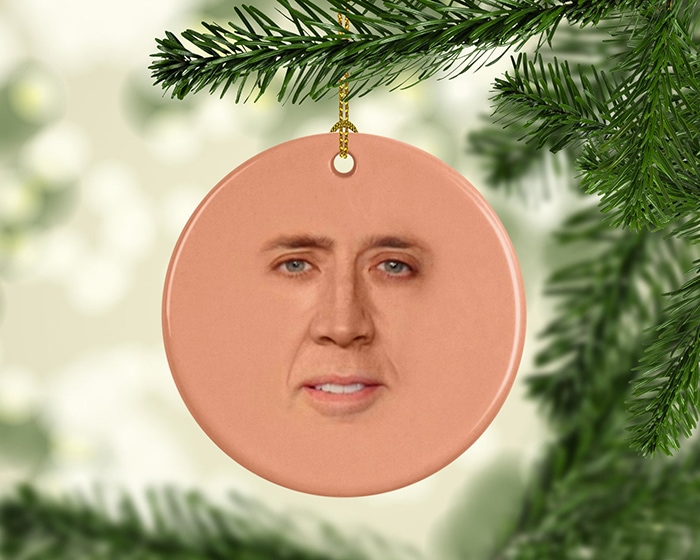 Drop this national treasure into the office white elephant exchange and walk away. Far away.
11. Sweet Ginger Love Heels
Amazon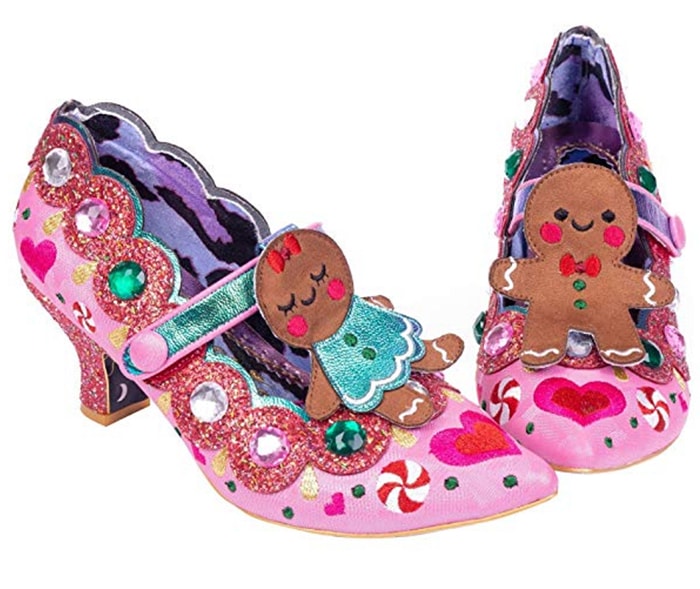 These delightfully tacky Christmas shoes by Irregular Choice are trimmed with rhinestones, glitter, embroidered peppermints, and detachable gingerbread cookies. In other words, they're subtle and go perfectly with that Christmas Tree jumpsuit you're already wearing.
12. Jesus Christmas Sweater
$57.95, Tipsy Elves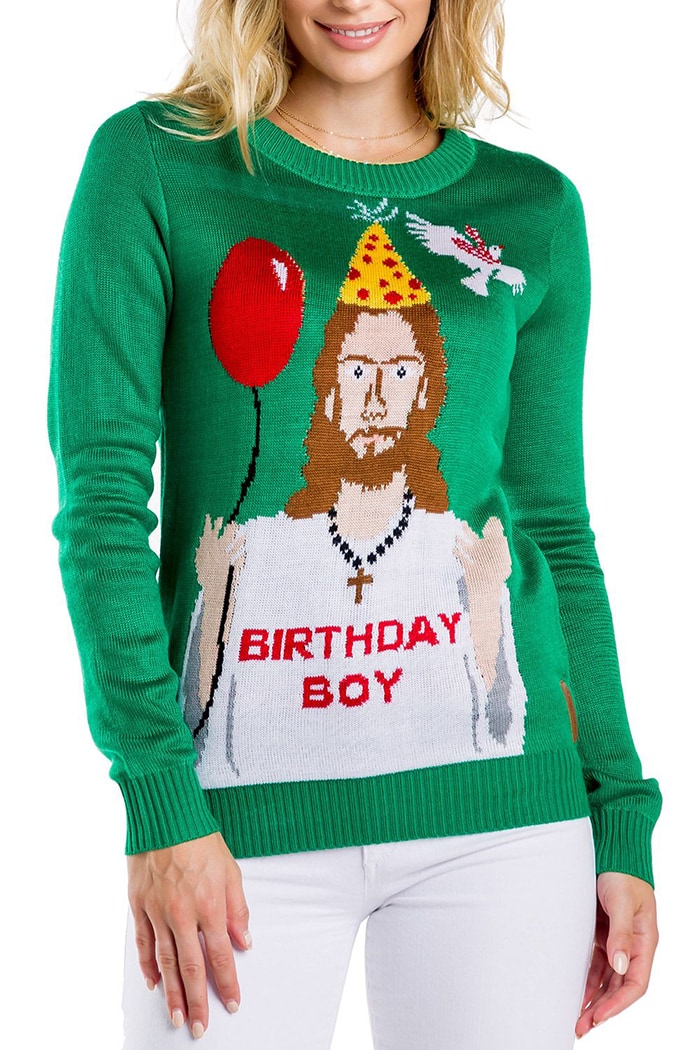 Help, my old-school Catholic guilt is making me delete all my caption ideas. Happy birthday Jesus!
13. DecoTiny Beard Ornaments
$8.99, Amazon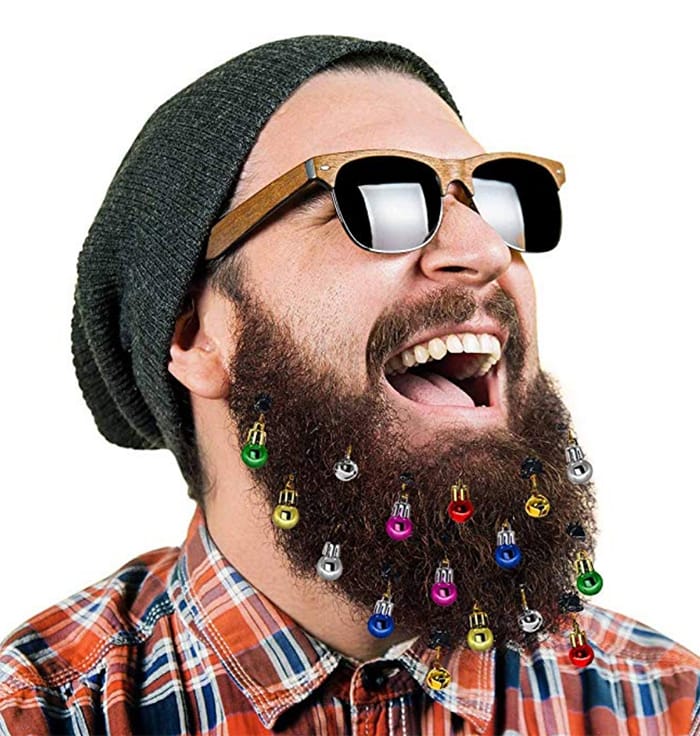 These festive beard ornaments kind of make us regret asking our boyfriend to shave. That and the fact that he now looks like he's 15.
14. Humping Reindeer Inflatable Lawn Decoration
Amazon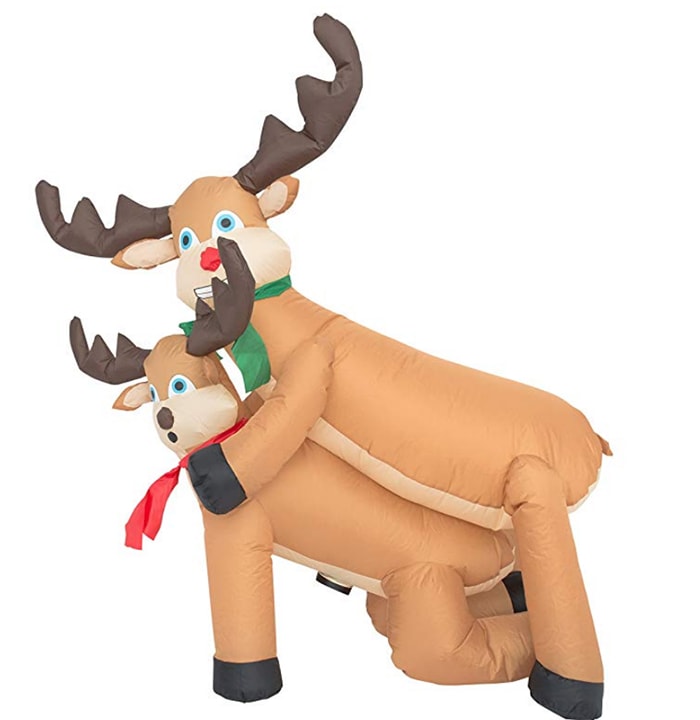 You know you want to inflate this on your annoying neighbor's lawn in the middle of the night.
If you do, send it to us at contact@letseatcake.com and we'll share it on our Instagram.
15. Pink Flamingo Outdoor Decoration
$52.79, Target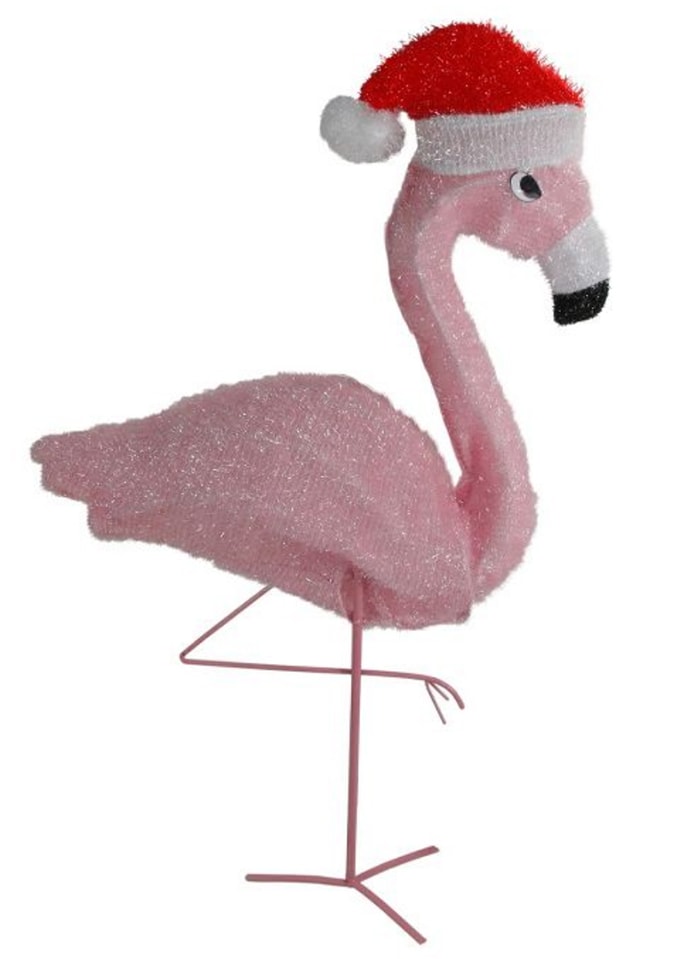 Class up your yard with a pat of bright, festive tinsel flamingo lawn ornaments. WTF is a pat? A group of flamingos. Duh.
16. Red Velvet Mary Janes
$250, Shoe Bakery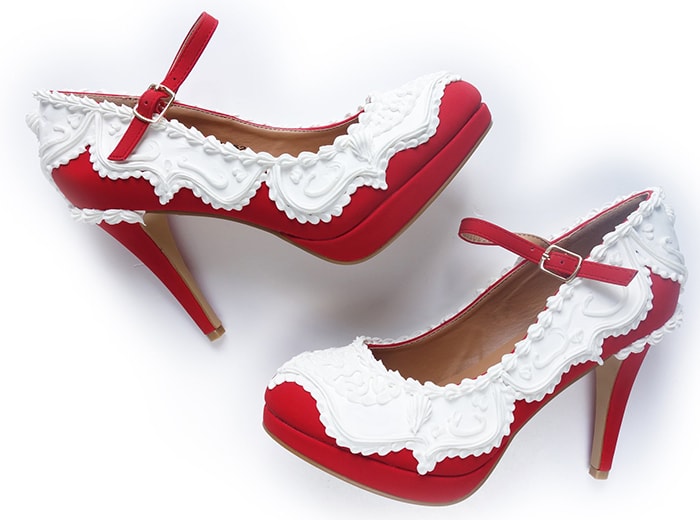 You can justify splurging on these heels with piped-icing accents by wearing them literally everywhere — to your own tacky Christmas party, to work, to the grocery store, to yoga class. What's that? We're not supposed to wear these in class?
17. Toilet Plunger Ornament
Amazon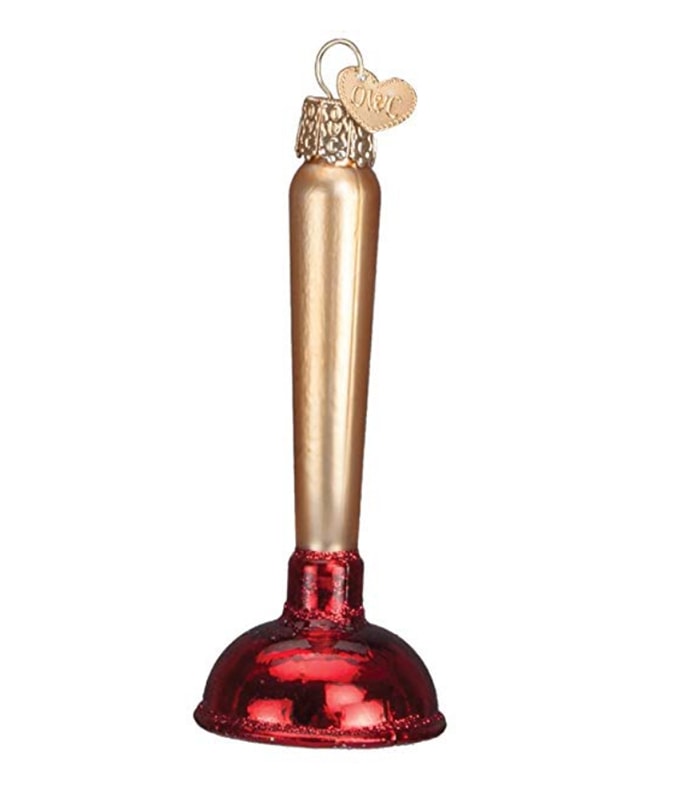 Give this gilded plunger to your bestie to let her know she'll always be the Susie to her Midge — or the Midge to her Susie, depending on which one of you is funnier. (It's you.)
18. Wreath Glasses
$6.99, Forever21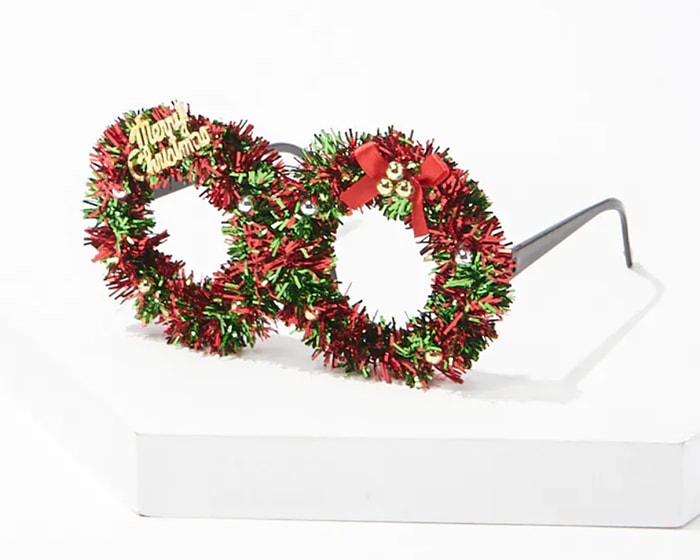 Hide behind these festive garland-wrapped glasses at your family's Christmas party, and maybe they'll forget how bad you are at wrapping everything else.
19. Merman with Cats Ornament
Amazon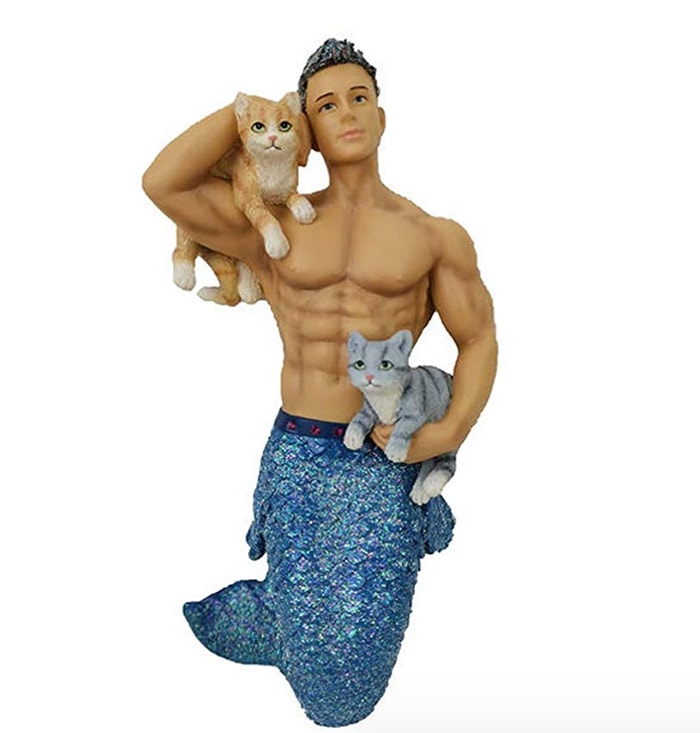 Whatever this is, we're okay with it. Especially because it doesn't break easily. Hear that Fluffy?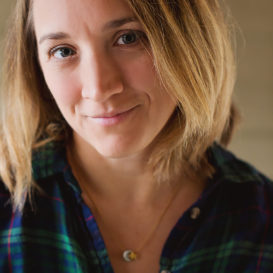 Latest posts by Kara Wahlgren
(see all)