If you live in America, chances are you've tried a few types of tequila.
We love our Margarita Mondays and Taco (Tequila) Tuesdays – in fact, America imports a whopping 75% of the millions of liters of tequila produced in Mexico each year. And I'm responsible for drinking 74% of that.
Tequila is made from the blue agave plant, and is primarily distilled around the city of Tequila, Mexico (yes, that's a place in Jalisco, and yes, you should go get drunk there).
What are the Different Types of Tequila?
There are five different types of tequilas:
Silver (or blanco/white)
Joven (or gold/oro/dorado)
Reposado (or rested)
Añejo (or aged)
Extra Añejo (ultra aged)
There are also two main classifications for the five types of tequila: mixto and 100% agave. 100% agave means it's been distilled purely from blue agave without any additives or added sugars. These are generally considered to be the better tequilas.
A mixto tequila means prior to fermentation, the tequila has been mixed with cane or corn sugars. However, a bottle can only be labeled as tequila if at least 51% of fermentable sugars come from the agave plant. Mixtos are intended to be mixed in cocktails rather than served neat.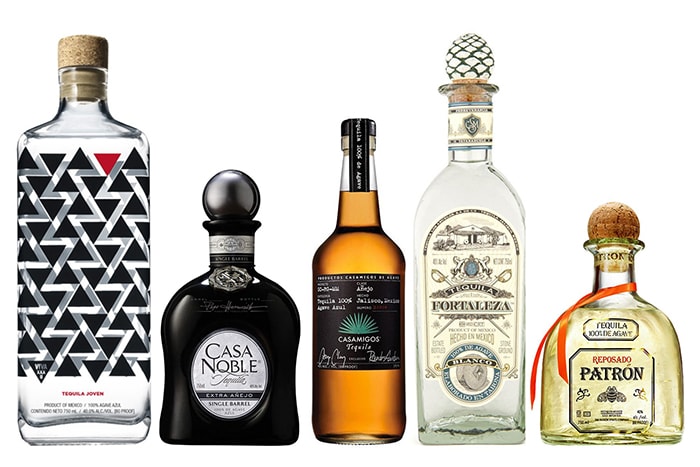 Just like champagne must originate from France, it's Mexican law that the spirit can only be called tequila if it's produced in certain states in Mexico (namely, Jalisco and in some areas within Guanajuato, Nayarit, Michoacán, and Tamaulipas).
So if you're trying to start a tequila facility in your mom's basement, you're going to have to re-locate it to Jalisco.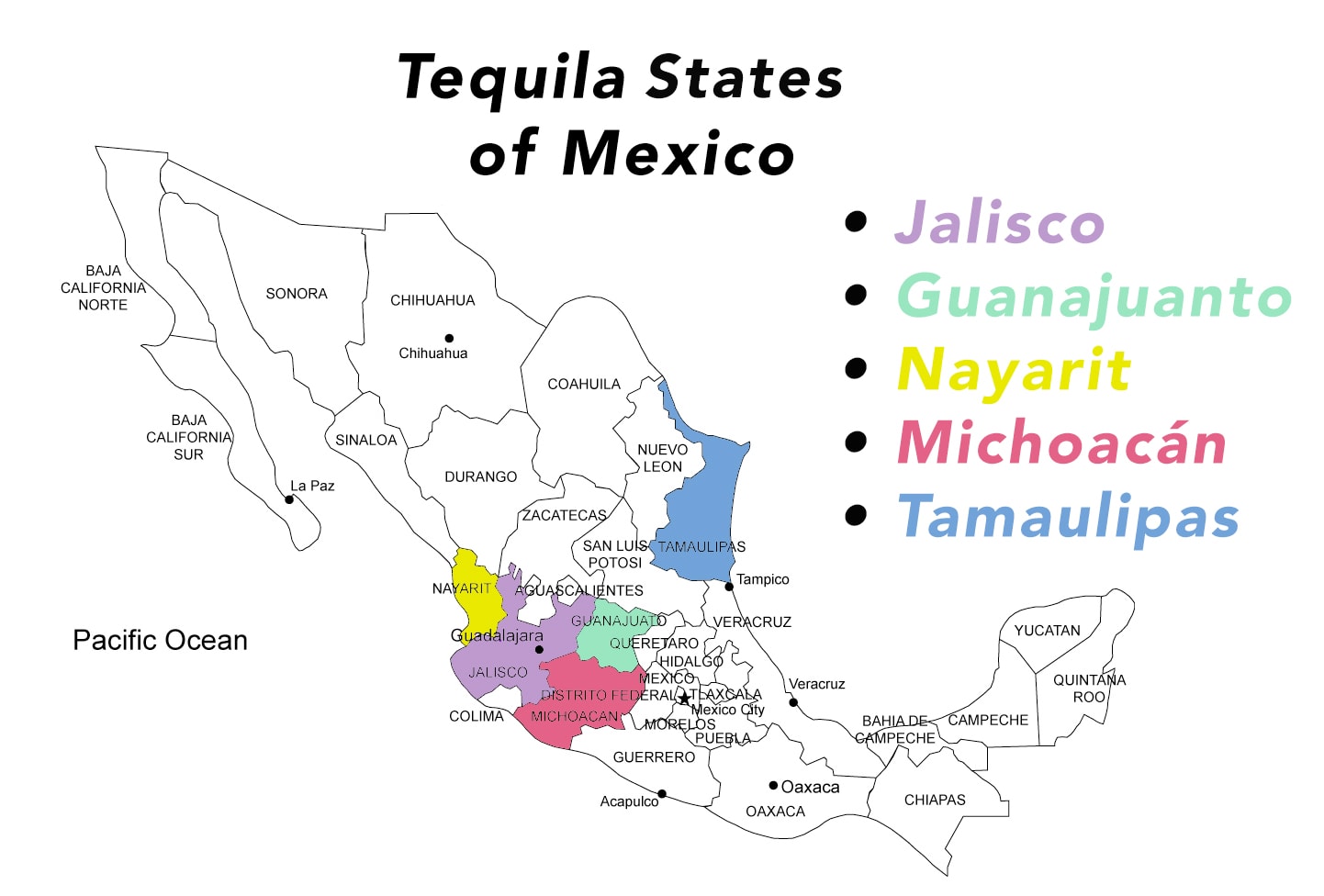 The 5 Different Types of Tequila:
Silver Tequila
Also known as: White, Blanco, Plata, or Platinum

The youngest tequila in the aging process is the Silver tequila, which is made of 100% blue agave in its purest form and is rarely aged for more than a few weeks.
Because this slightly sweet tequila is often freshly distilled without any aging time, it stays clear or silver-ish in color (hence the name, "blanco" meaning "white."). On occasion, distillers age blancos for up to two months if they want a smoother tequila.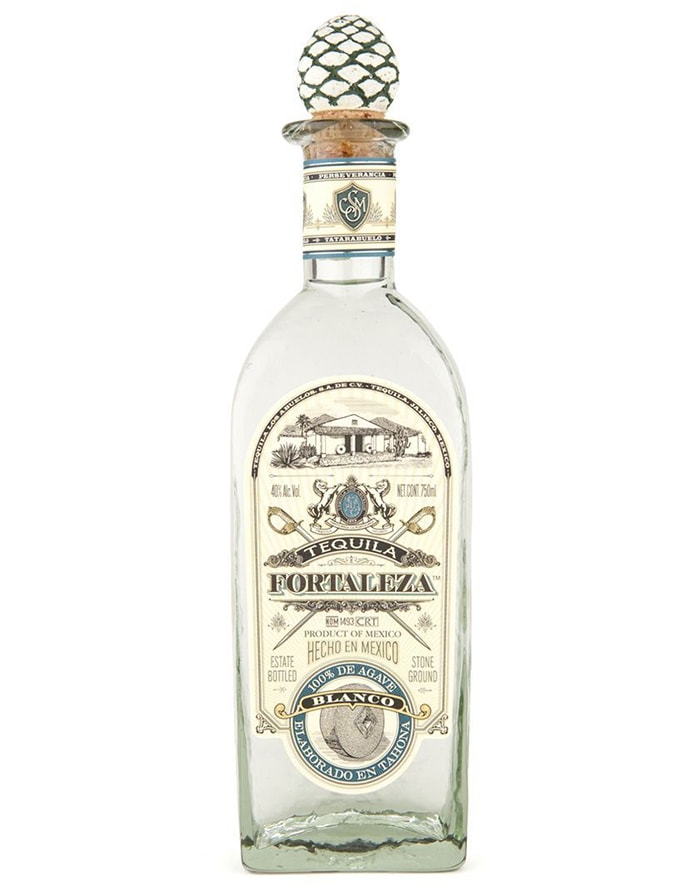 Joven Tequila
Also known as: Gold, Oro, or Dorado
Joven (which means "young" in Spanish) is often called "gold tequila" ("Oro" is Spanish for gold) because of the golden color. It's often a mixto, which means it takes on its gold color from flavoring agents such as grain alcohols, caramel coloring, or other additives.
To avoid a hangover from hell, splurge for a higher end tequila that is marked 100% agave on the label. These jovens are made from a blend of silver and reposado and/or añejo. I always thought this type of tequila was called "young" since you often see college freshman throwing up shots of it at 3:00 AM next to a 7/11.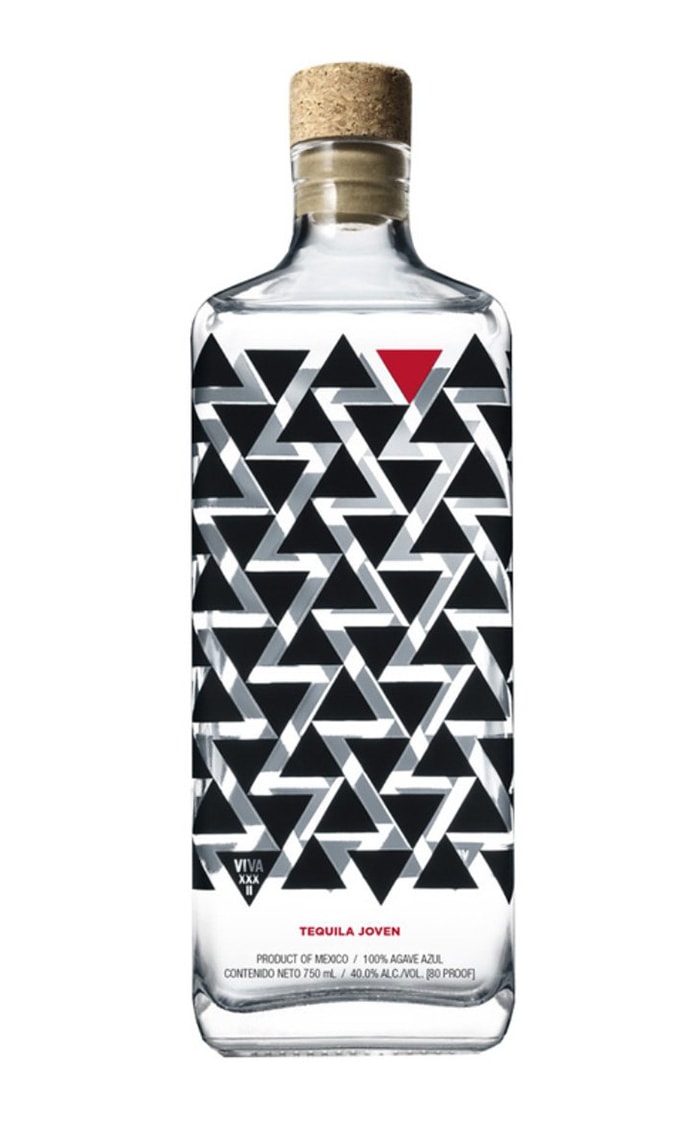 Reposado Tequila
Also known as: Rested
In order to be classified as a reposado, or "rested," tequila, it must be aged in wood casks from two months to a year.
The aging process not only adds a golden color, but it also gives obnoxious spirits experts agency to start saying things like, "oh yes, I taste subtle hints of vanilla, nuts, and coffee" in between swapping lacrosse stories. (It does actually give the tequila hints of oak and vanilla but don't tell Chad I said that.)
Many distilleries age their tequilas in used bourbon barrels to give an added layer of flavor to the finished product. You can use reposado in cocktails, or enjoy it straight.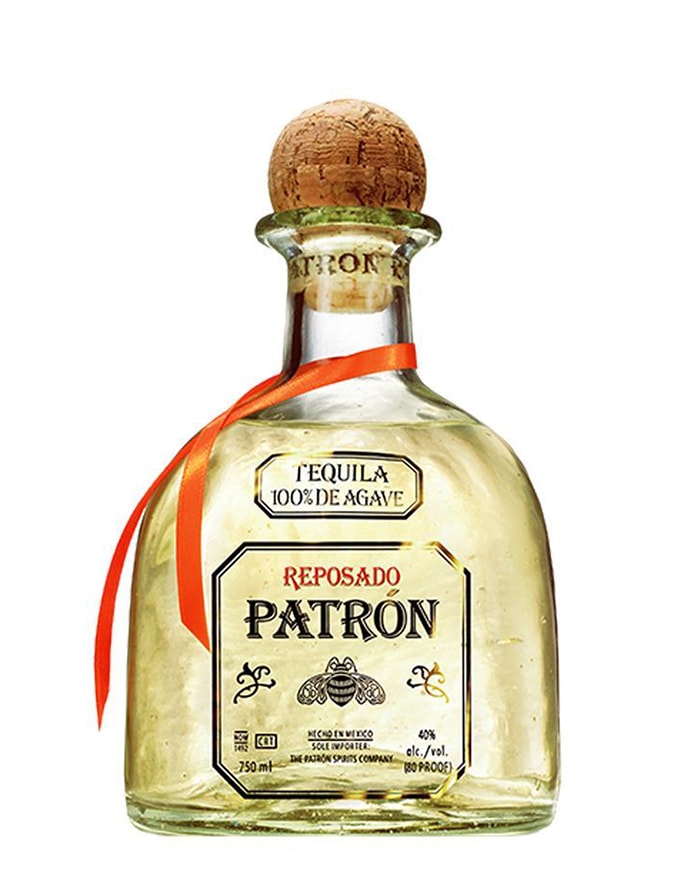 Añejo Tequila
Also known as: Aged
Añejo, or "aged," tequila incubates for at least one year, losing the agave characteristics, turning it amber, and causing it to take on much more flavoring from the oak barrels it rests in.
The result is a rich and smooth tequila with hints of butterscotch and caramel character. It's best enjoyed neat or neat with water, though use it as a substitute for whiskey if you must.
Añejo is basically when tequila has reached adulthood. It's kind of like when you grow up and lose your innocence and are full of baggage, except in this case the baggage is delicious and not in need of therapy.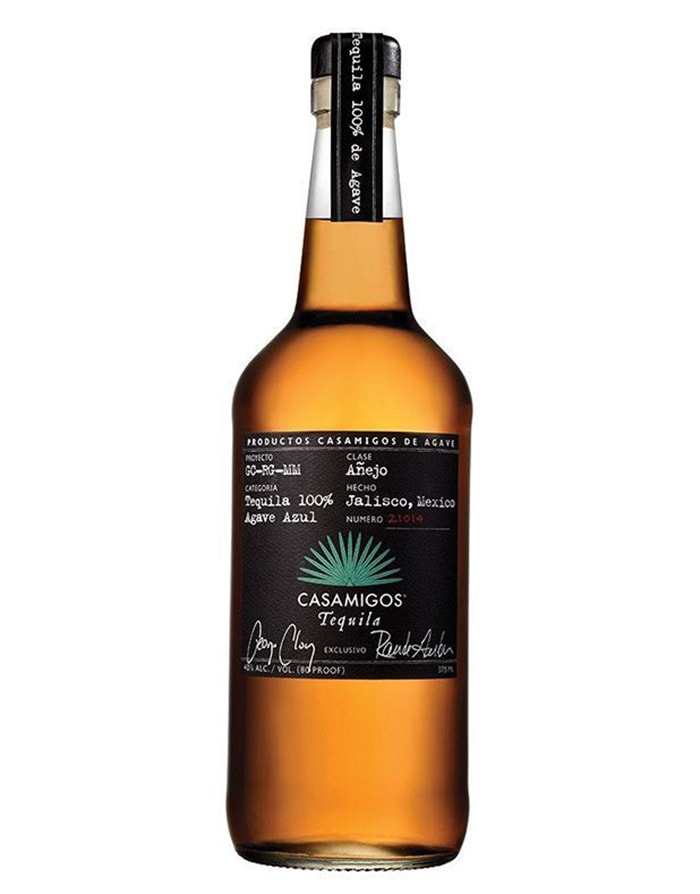 Extra Añejo Tequila
Also known as: ultra aged
Aged for: At least three years
Extra añejos are tequilas that have aged for at least three years in a container with a maximum capacity of 600 liters.
The same goes for regular añejos because the more the tequila is exposed to the wood, the more flavor the wood imparts. Mmm… bark.
These ultra aged tequilas are the senior citizens of tequila. The complexity, smoothness, and flavoring in this mahogany-colored type of tequila can resemble a whiskey or brandy, and these mahogany-colored tequilas are best for sipping tequila rather than mixing into a margarita or another cocktails. That's what your blanco or joven is for!
Remember: respect your elders. Don't pour your extra añejo into a drive-thru slushy.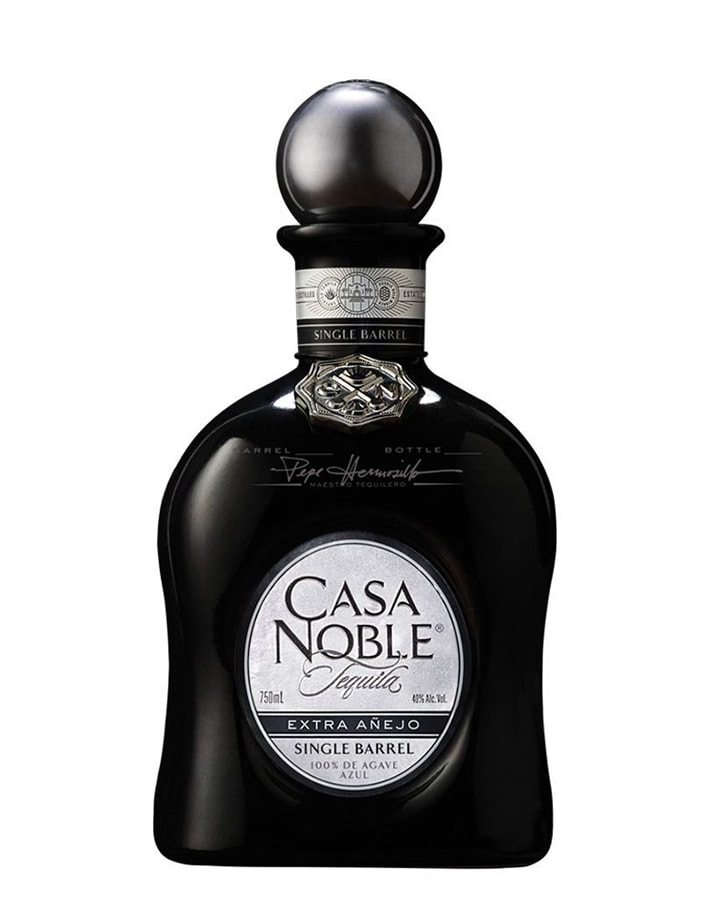 What is the best type of tequila for margaritas?
For margaritas, you'll want to choose a lighter-flavored tequila, like blanco or reposado as aged tequilas will give your margarita an oaky-caramel flavor.
My favorite type of tequila for margaritas? Patron Silver. But, you can also go with a mezcal if you like something a bit smokier.
Mezcal is, however, its own category. Mezcal can be made from over 30 types of agave plants, but tequila can only come from the blue agave. Basically, all tequila is mezcal, but not all mezcal is tequila. If two trains are leaving the station at 4 PM and one is traveling 130mph… we're going to catch the one going to Oaxaca.
What is the smoothest type of tequila?
Añejos and extra añejos are typically the smoothest tequilas for sipping.
If you're trying to avoid that "cat has a hairball" face, you want to pay special attention to quality. Some recommendations to get you started (read: to impress your date): Gran Patron, Casamigos Añejo (George Clooney's brand, swoon), and Don Julio 1942 Añejo.
Happy sipping!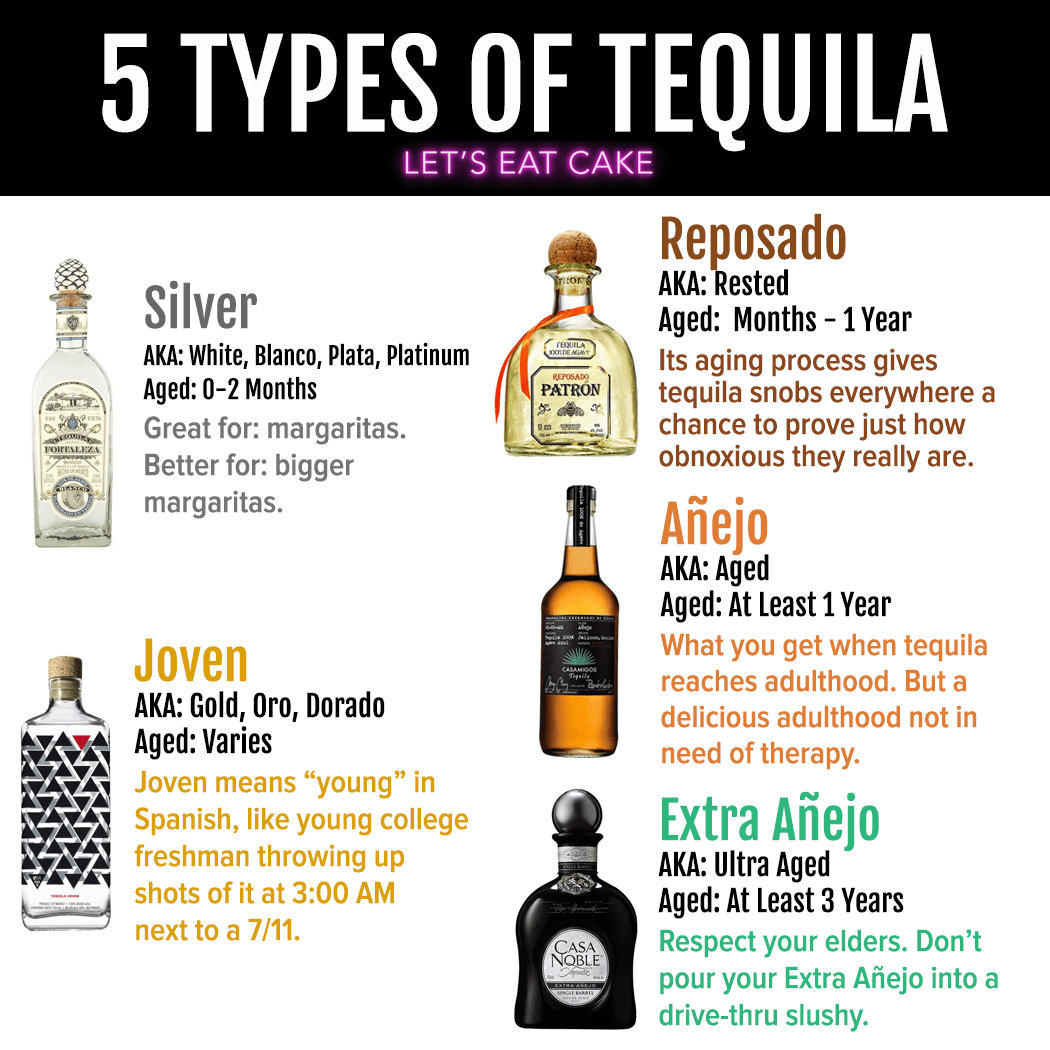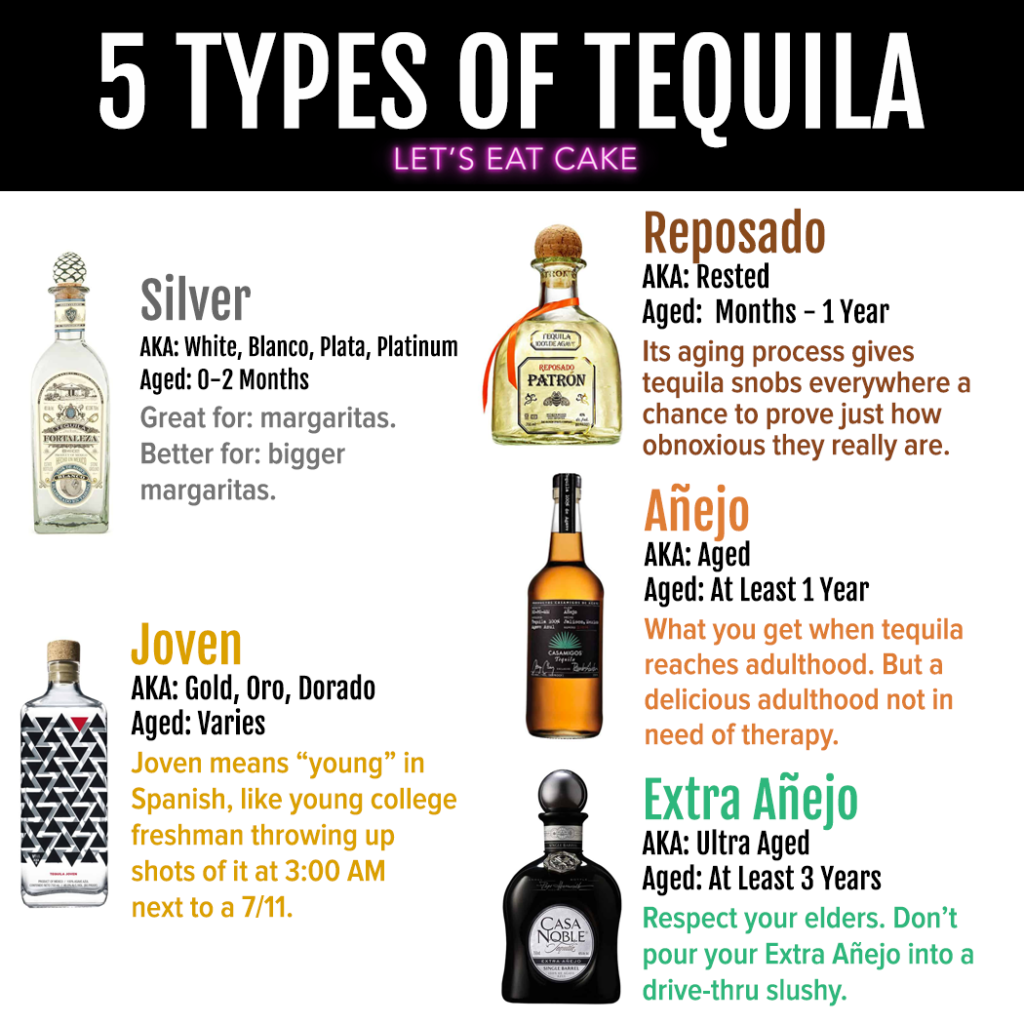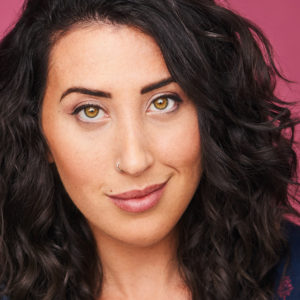 Chelsea Frank is a comedy and travel writer born and bullied in Los Angeles, CA. When she's not flying to tropical islands for "work" or trying to get pregnant by hot Israelis, she's writing for places like Uproxx, TripSavvy, Thrillist, The Daily Beast, Reductress, and and for other comedians.
Chelsea has traveled to over 50 countries and has had every major third-world disease (but like, in a hot way). Follow her on
Instagram
and
Twitter
!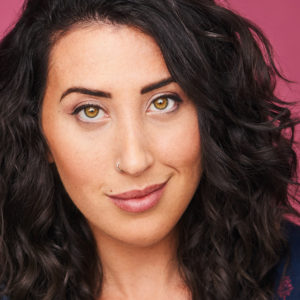 Latest posts by Chelsea Frank (see all)