It's almost that time of year when couples confess their undying love for one another on social media so why not beat them to it by sharing these hilarious Valentine's Day memes.
We'll be honest, we know February 14th is just another date for some people. Regardless, whether you're single, taken, or somewhere in between, nothing says "true love" like humor, laughter, and a good meme. Ok, and maybe one of these Starbucks Valentine's drinks.
So watch the paint dry on your Valentine's Day nails, have a good laugh, and wait for the half-price Valentine's Day candy to go on sale.
22 Valentine's Day Memes
1. How original.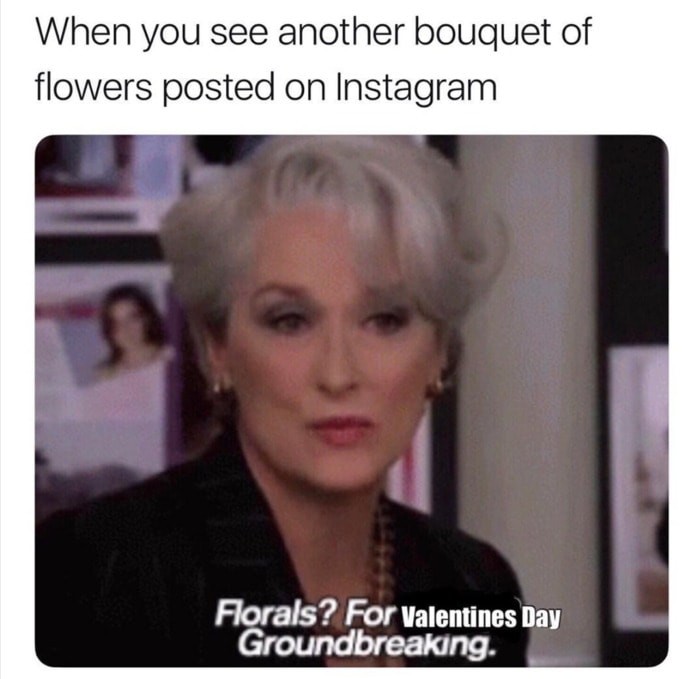 2. They're no squares, but it'll do.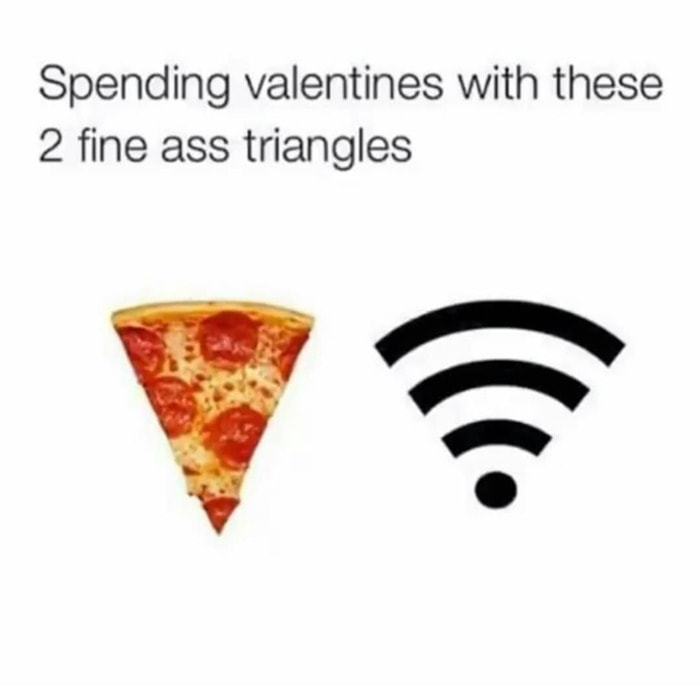 3. Solid advice from Lady Gaga.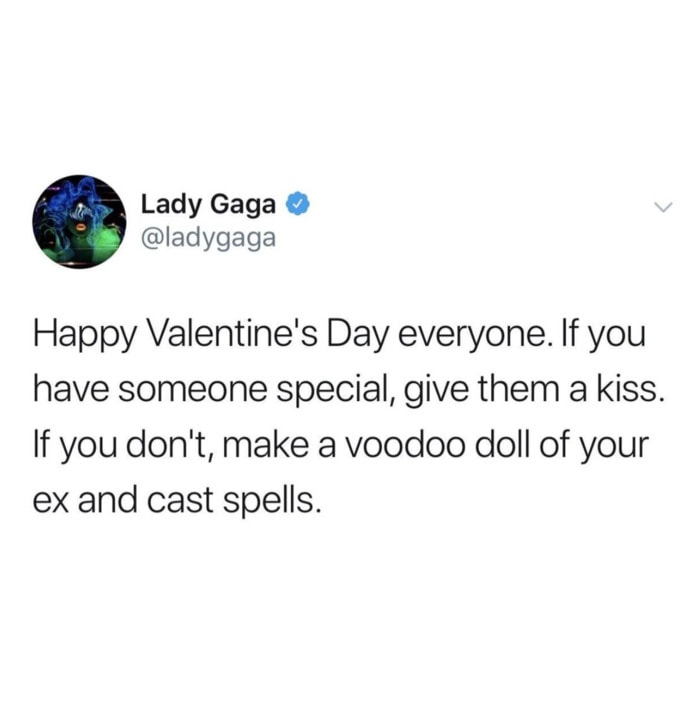 4. Don't be sad on just one day, but all the days.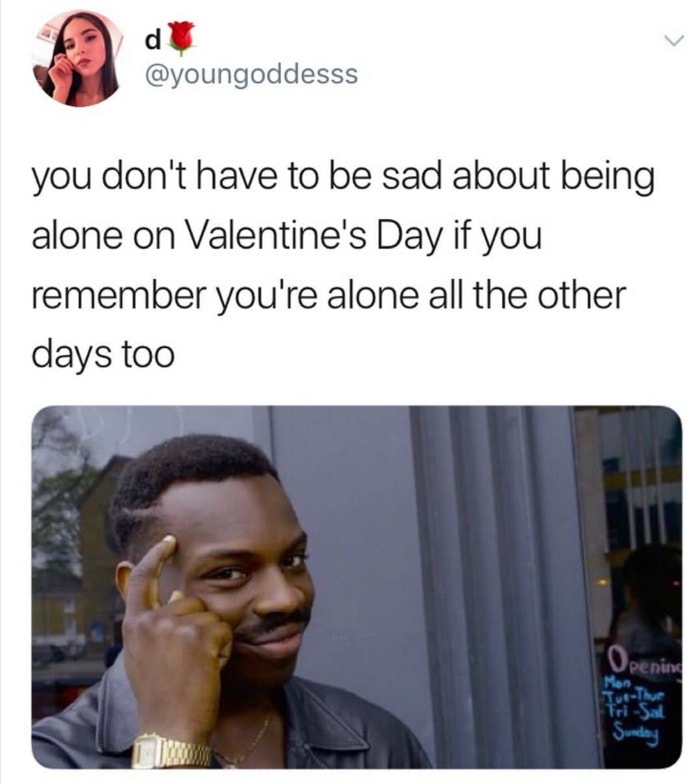 5. The silent ones are our favorite flavor.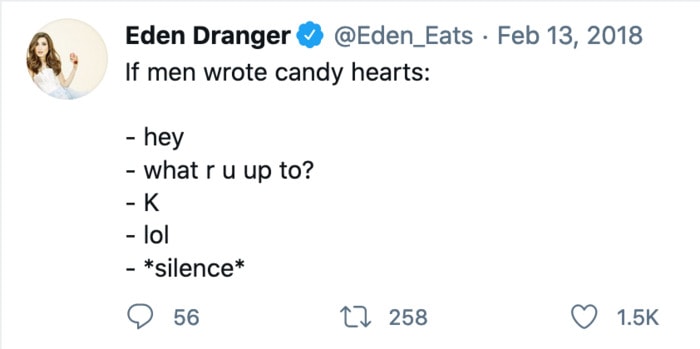 6. Well, thanks for making us hyper aware of that.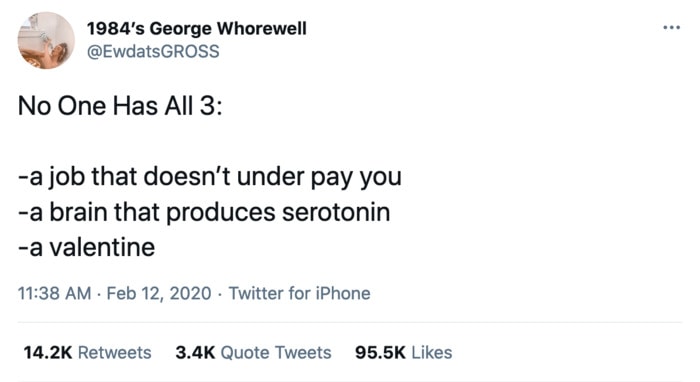 7. One way to feel wanted real quick. (But, also don't feed ducks bread).

8. Is it not enough to just exist?

9. Anna Kendrick always gets it.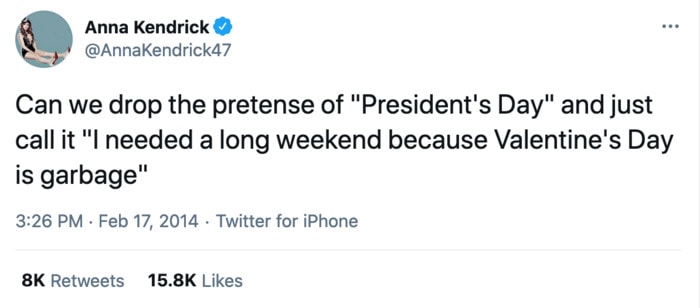 10. We just got one from our car insurance agent.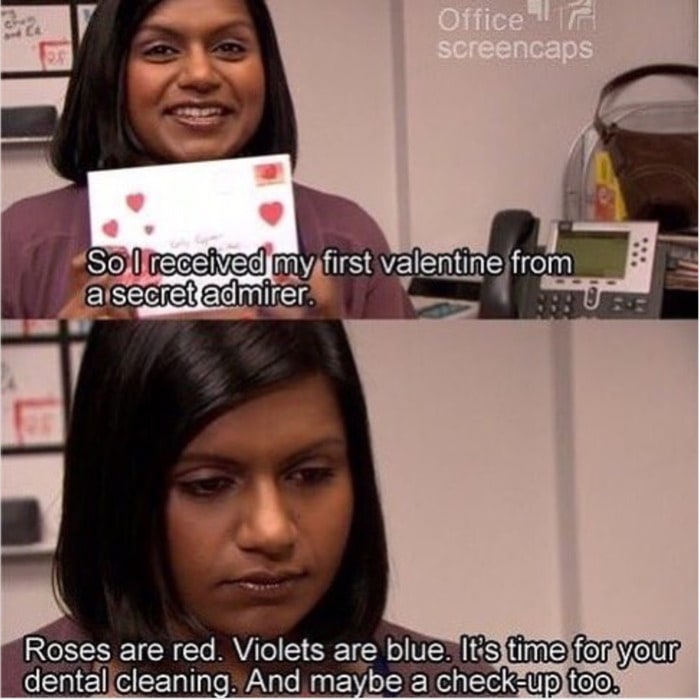 11. Can someone crack a window in here?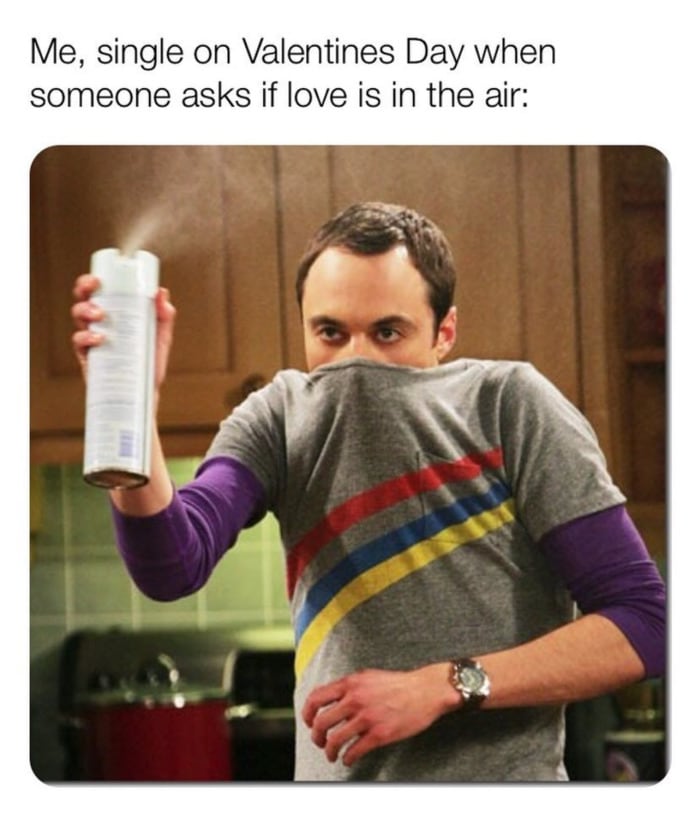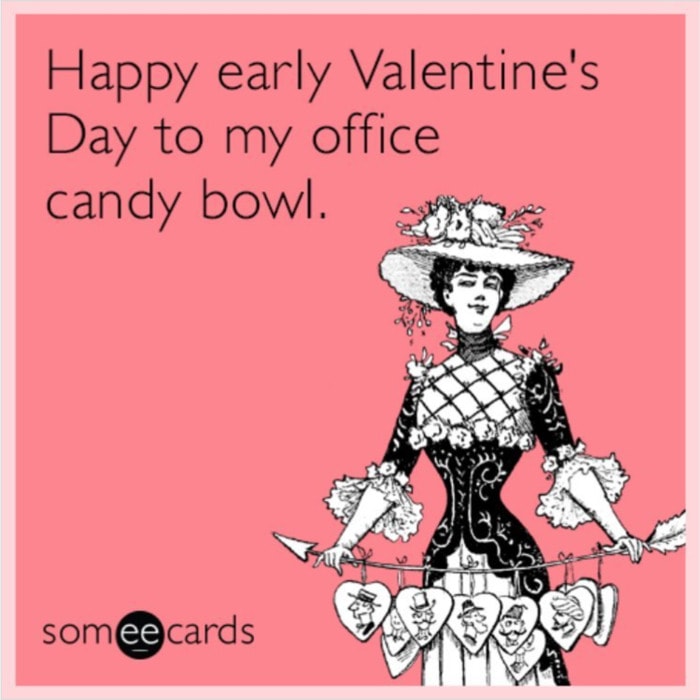 13. *Observes in disapproving*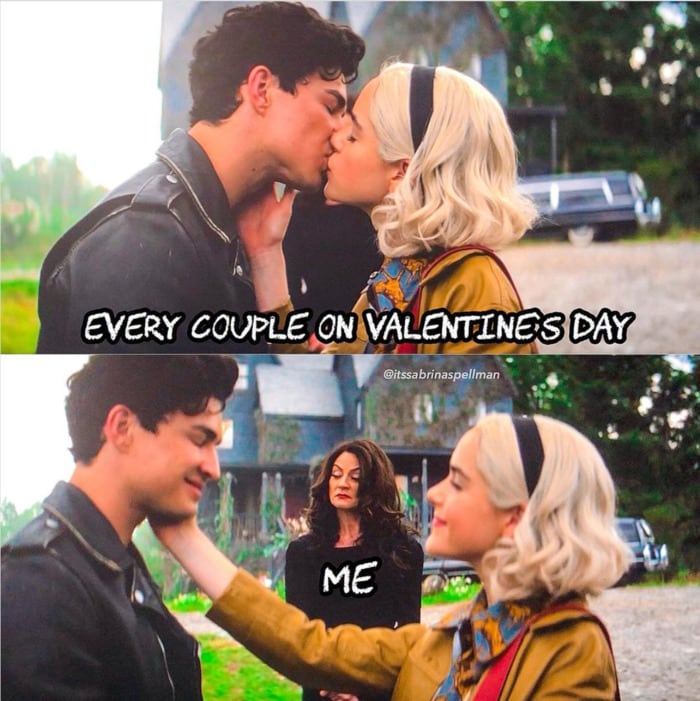 14. Very lucrative.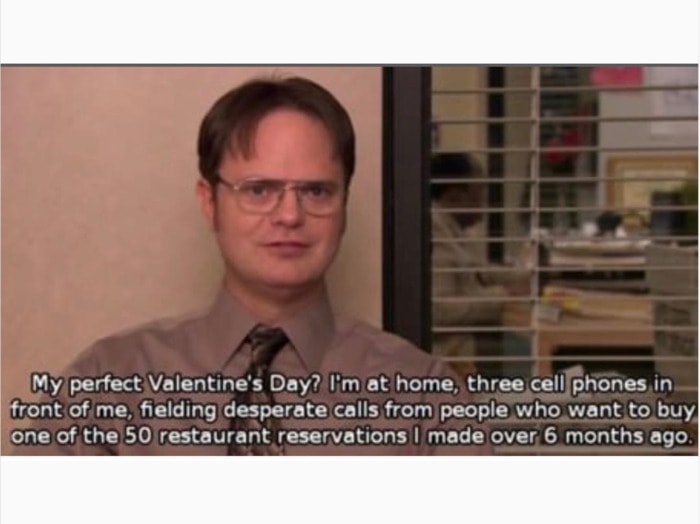 15. It's just another day.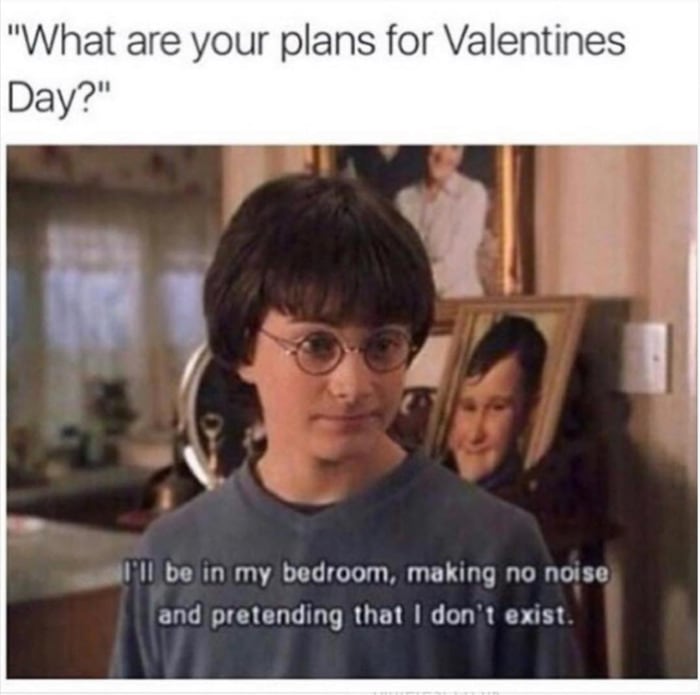 16. Classic.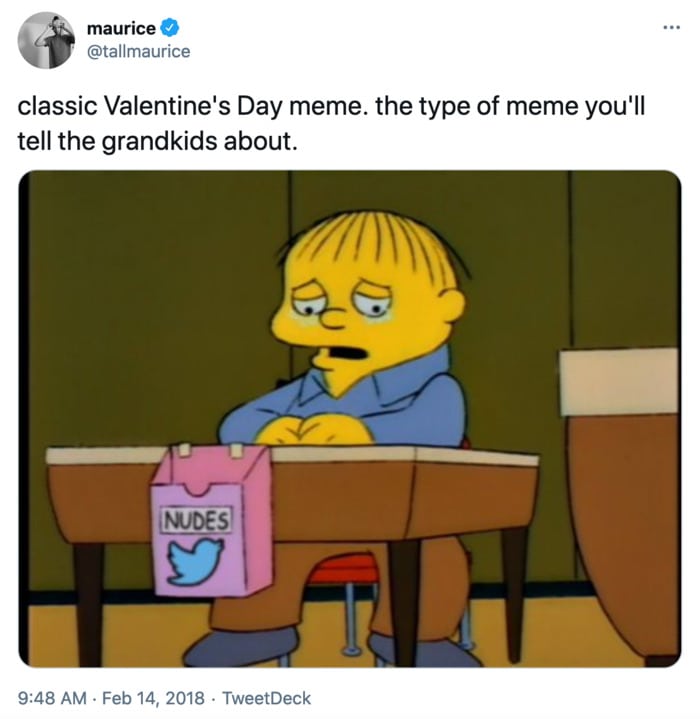 17. If you wait long enough, it'll end on a high note.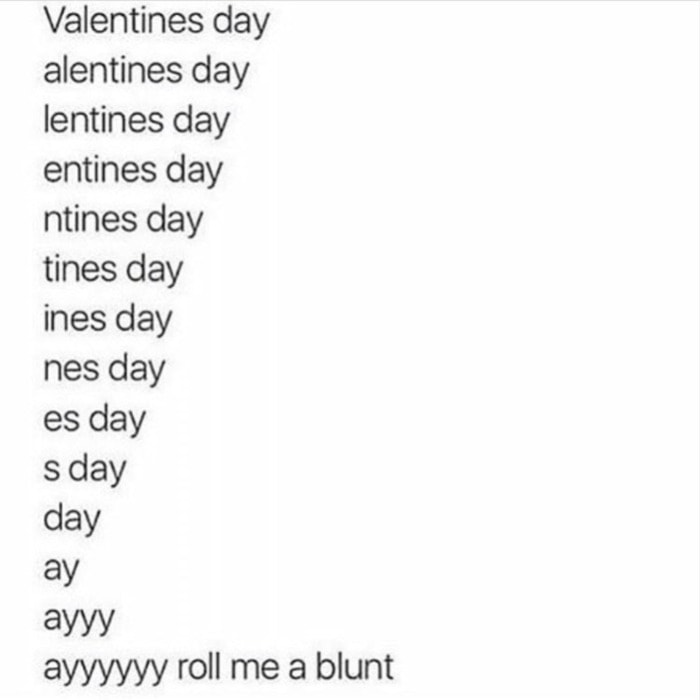 18. Oh boys, we could save you so much time.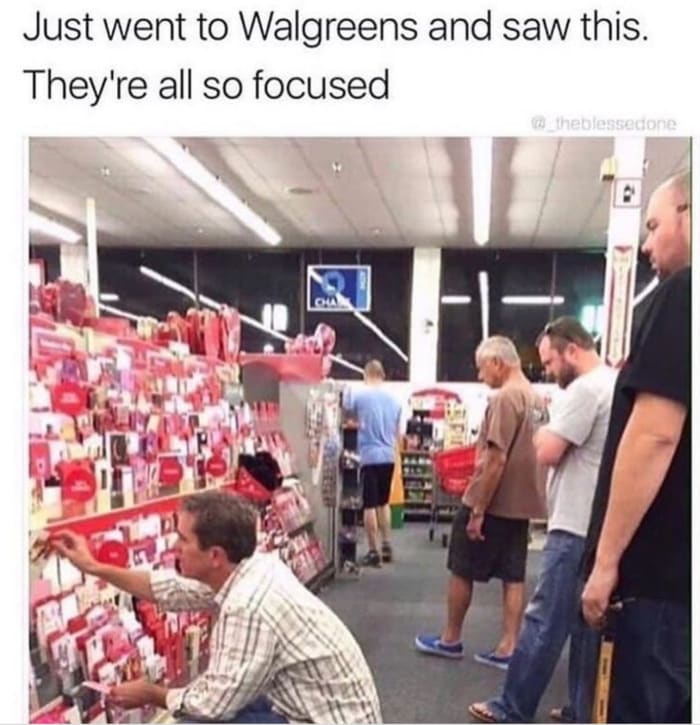 19. Accurate quantities even for a Zoom Galentine's Day.
20. The 2021 special.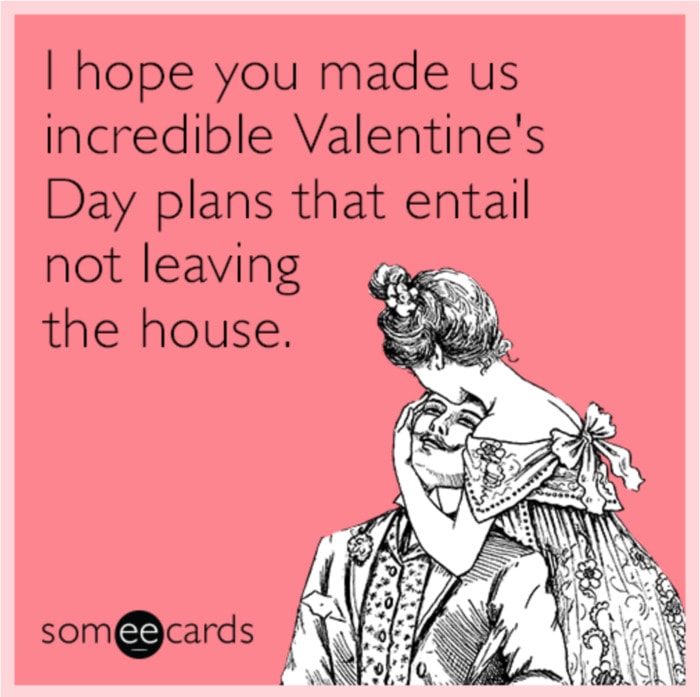 21. The nicest wish.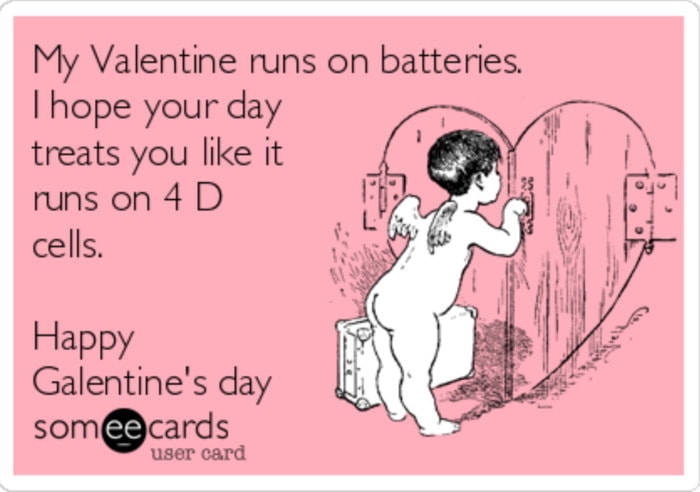 22. Our favorite Valentine's Day card.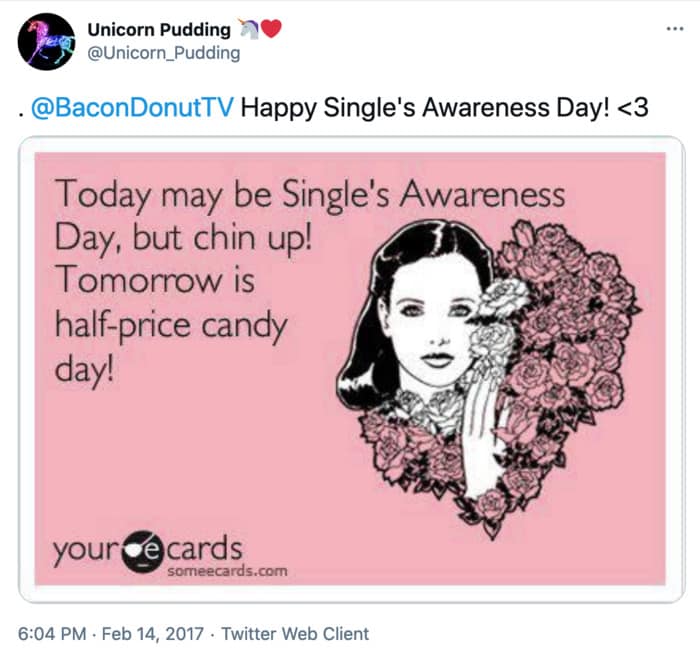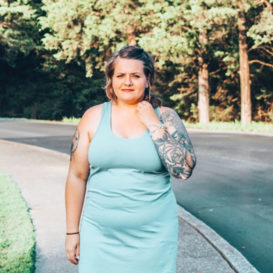 Latest posts by Ashley Hubbard
(see all)