We love a fun fact, but you know what's better? Weird facts. And a million dollars. But isn't quirky knowledge rich in its own way?
In the 300,000-some years that humans have been on Earth there's been no shortage of weirdness. For example: the creation of mustard ice cream. Maybe we've all gone crazy. Maybe we're just bored. But that's just the tip of the hard-to-believe iceberg.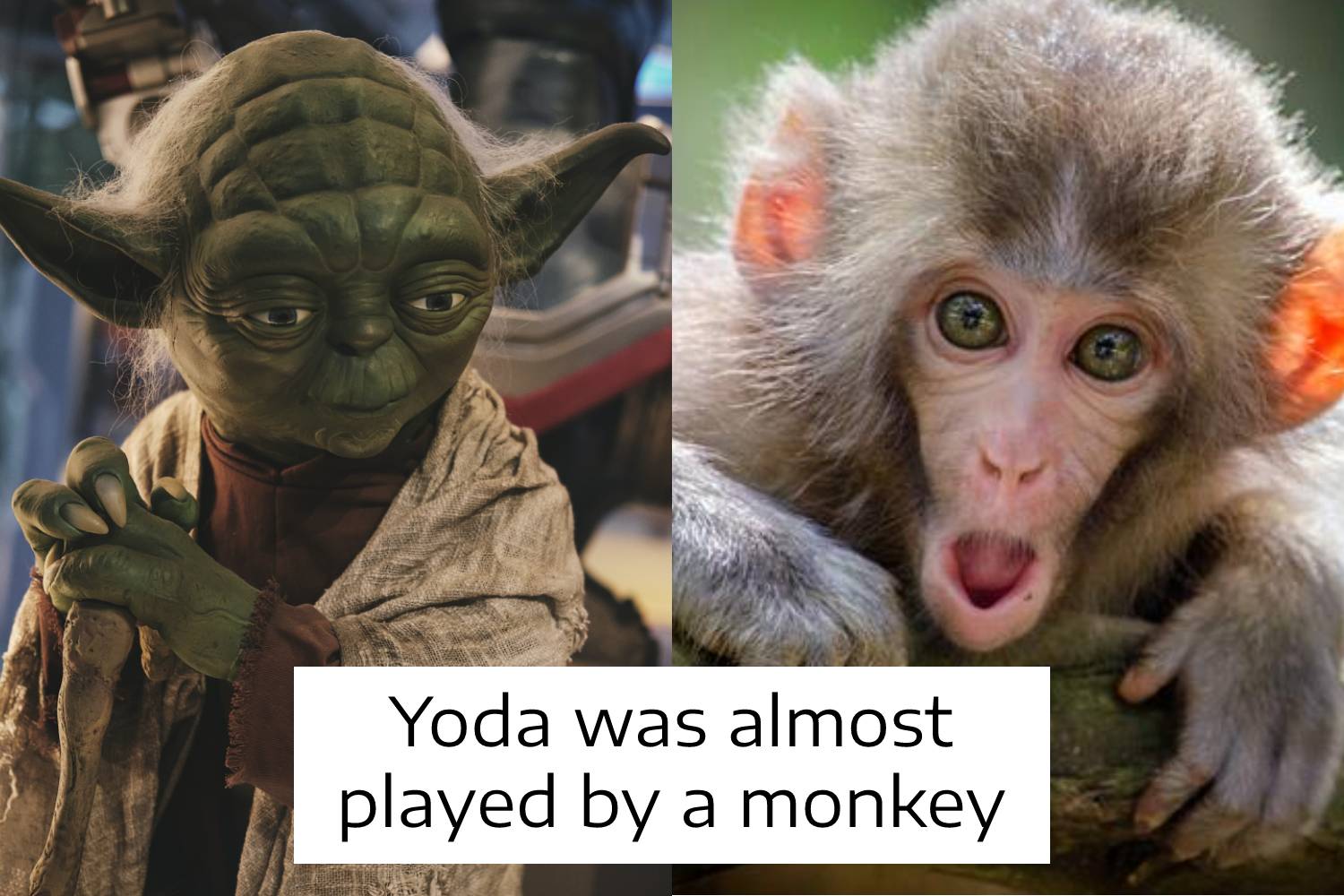 So, from animal facts to history tidbits, let's learn about some of the weirdest trivia together. You can break it out on your next date, depending on if you want to impress your partner or avoid a second date.
You'll have to suss out that situation yourself.
Weird Facts About Animals
1. Octopus arms literally have minds of their own.
Aristotle once claimed that octopuses were super dumb. But it turns out that Aristotle was as wrong as anyone who thought the only plural of the word was "octopi.
In fact, octopuses highly intelligent and are capable of using tools and problem solving. Even weirder is that a lot of those smarts are found in their tentacles. Two-thirds of an octopus's neurons are in their arms, allowing them to think for themselves.
We wish our arms could just do the thinking while we binge-watch Netflix.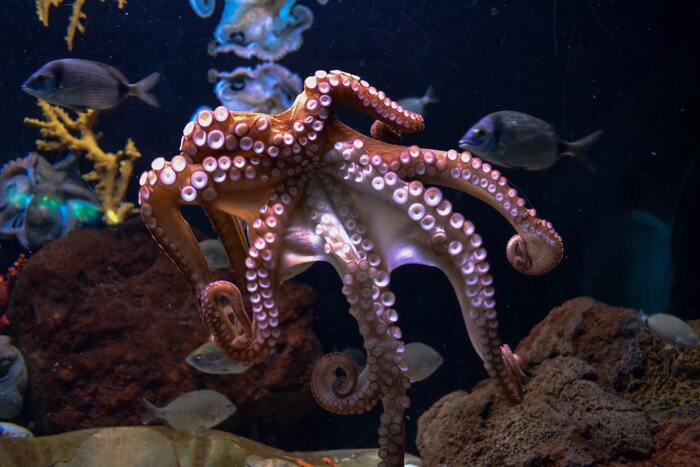 2. Sharks can detect electrical fields.
If you're about to go on a ocean vacation, you might want to skip this next fact. In 2018, it was discovered that sharks have organs in their snout that allow them to detect tiny electrical pulses from their potential prey.
It's considered a shark's "sixth sense" and allows them to tune out distractions so they can focus in on their next meal. Which, is arguably cooler than seeing ghosts.
3. Pandas have an extra "thumb."
What has two thumbs and loves bamboo as much as humans love Häagen-Dazs? A panda! Well, sort of.
Pandas have a second "false thumb" that's actually an enlarged wrist bone. And it's not just a party trick – this allows them to better grip bamboo.
Bamboo makes up almost all of a panda's diet, but it has very low nutritional value. So, they have to eat 26 to 84 pounds of it per day. Should someone tell them about protein bars?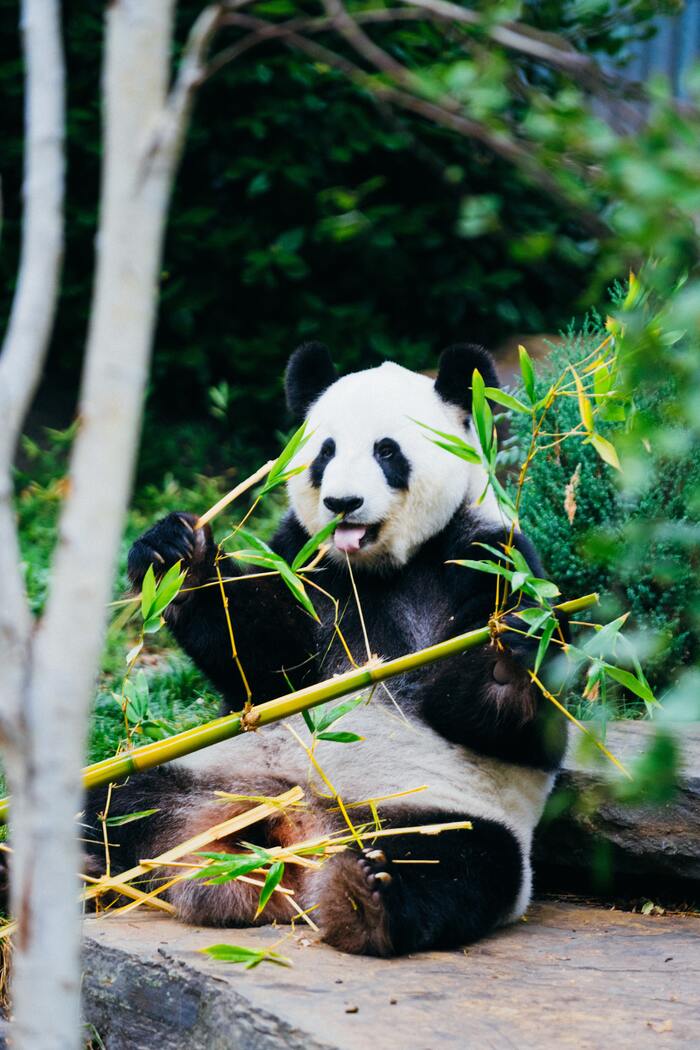 4. An Italian woman left her $13 million estate to her cat.
It hurts to think that we debate whether or not to spend $5 on Starbucks while there's a cat out there with a $13 million fortune.
When Maria Assunta found a stray cat on the streets of Rome, she fell in love with the little feline. And when she fell ill, she wanted to be sure that the cat would be properly cared for after she was gone. So, she bequeathed her entire estate to the former alley cat.
It includes things like cash, properties in Rome and Milan, and land in Calabria. And hopefully a few solid scratching posts.
5. A cow's nose print is as unique as a human fingerprint.
No two people have the same fingerprint, and it turns out that no two cows have the same nose print.
Nose prints can be used for identification purposes, but it's not entirely practical, so tagging is more commonly used today. Still, it's fun pretty amoosing to think about a cow who robbed a bank being taken in for nose printing.
What? Are you not in the moo'd for a cow pun?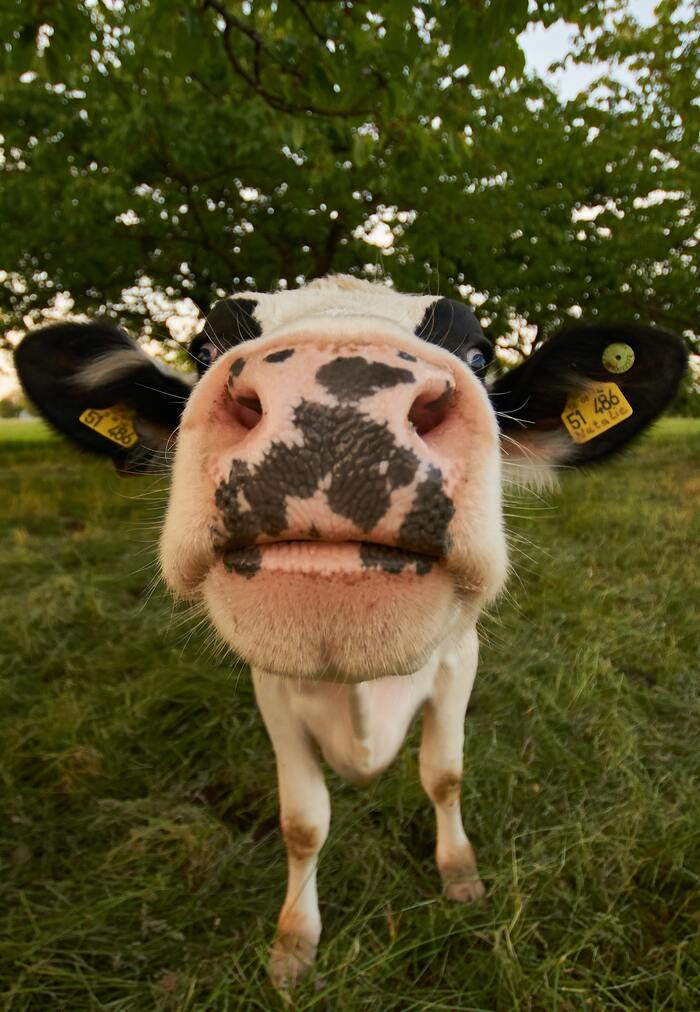 6. The world's smallest dog is only 3.8 inches tall.
Remember when all the rich women in the world strangely decided to begin an era of placing their shaking dogs in their Michael Kors purses? Well, Miracle Milly, the world's smallest dog, would've gone missing in one of those bags.
Coming in at only 3.8 inches, this pup would probably sit more comfortably in your shirt pocket. Sorry, pens.
7. Stubbs, a tabby cat, served as mayor of a district in Alaska for 20 years.
Over in Talkeetna, Alaska, catty politics took on a new meaning. For 20 years, Stubbs, an orange tabby, served as the honorary mayor.
How did this kitty (whom we assume had no prior experience) land such an important role? Back in 1997, the people of Talkeetna wrote him in because of a lack of viable human candidates. So…any cats available for the 2024 Presidential Election?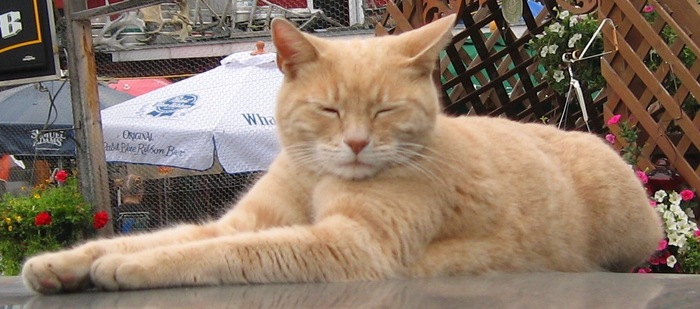 Weird Facts About History
8. Napoleon Bonaparte was once attacked by a horde of bunnies.
We thought being attacked by a flock of birds à la the Hitchcock classic sounded scary. But being attacked by hundreds of bunnies also sounds quite frightening, albeit a little bit adorable. And Napoleon Bonaparte would know.
Ever the fan of a good rabbit hunt, Napoleon organized one in honor of the end of the war between the French Empire and Imperial Russia.
He put his chief of staff in charge, who's estimated to have corralled between several hundred and 3,000 bunnies. When the hunt arrived, the rabbits were set free…and immediately said, "Hey, we can take this guy!"
And so the bunny army attacked the hunters, resulting in Napoleon fleeing from a horde of fluffy cottontails. Our only question is: can we have dibs on the movie rights for this?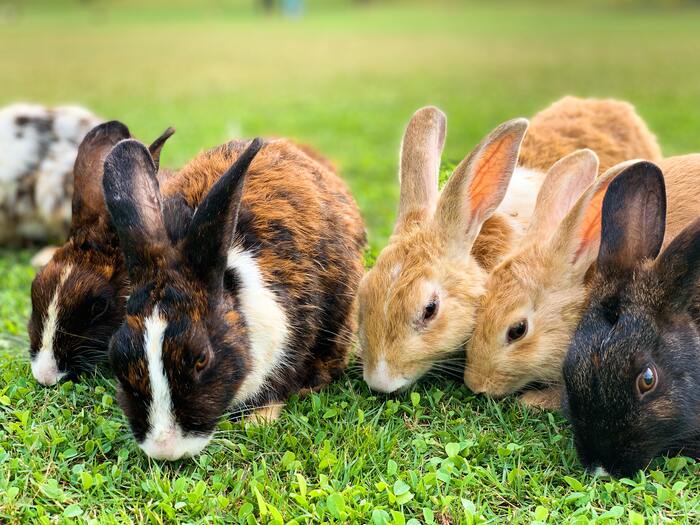 9. LBJ claimed his penis started the Vietnam War.
President Lyndon Johnson, well, had a big Johnson. And boy was he proud of it.
He reportedly used to whip out his ol' pal Jumbo any chance he got. (Yes, that's actually what he named his penis.) One story had him peeing on a Secret Service Agent's leg, which might just win him the Worst Boss of the Century Award.
As you might be able to guess, if Jumbo was big, LBJ's ego was bigger, and he didn't like to be questioned. So, when journalists were questioning him about the Vietnam War and asked why the U.S. was there, he reportedly whipped Jumbo out and said, "This is why!"
We'll take "Uninspiring History Quotes" for -4000.
10. The West once considered forks an offense to God.
One would think God has better things to worry about than our cutlery. But when a Byzantine princess brought forks to her new Venetian husband's household in the eleventh century, the court was outraged. They even blamed her death, which happened soon after, on her insulting God with the utensils.
For centuries, countries in the West claimed that forks were sacrilegious because God had given us "natural forks." And although we're forever going to call our fingers natural forks from now on, we're glad we're no longer picking up pasta with our hands.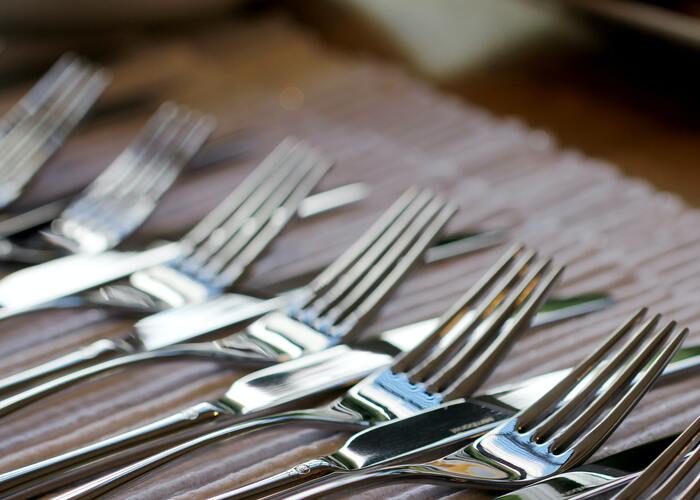 11. John Adams and Thomas Jefferson died on the same day.
Had the word "frenemies" been coined in the 18th century, it surely would have been used to describe John Adams and Thomas Jefferson.
The once good friends began fighting over the state of the U.S., with Adams wanting a strong central government and Jefferson advocating for stronger state rights. They smeared each other in letters and in the press. You know, the OG social media.
But around 1809, a mutual friend, Benjamin Rush, wrote to both men that the other wanted to reignite the friendship. Rush told Adams that he dreamt that Adams wrote to Jefferson and that they discussed their past arguments and made amends. Then, in the dream, they would "sink into the grave at nearly the same time."
It turns out that Rush may have been a bit of a soothsayer because that's pretty much exactly how it played out. After rekindling their friendship, they would go on to write (kinder words) to each other for the rest of their lives. On July 3, 1826, Jefferson fell into a coma before he passed around noon the following day.
Adams fell into unconsciousness around that time before he woke around 5:30 P.M. and said his final words, reportedly either, "Thomas Jefferson survives" or "Thomas Jefferson still lives." They both died on the 50th anniversary of Independence Day. Anybody else get the chills?
12. Zachary Taylor overdosed on cherries.
An apple a day may keep the doctor away, but too many cherries may summon the Grim Reaper.
Although there's some debate as to how President Zachary Taylor died, one of the most popular explanations is that he died from gastroenteritis. This is brought on by eating too many highly acidic cherries and fresh milk.
So we think the lesson here is obvious: Never eat fruit.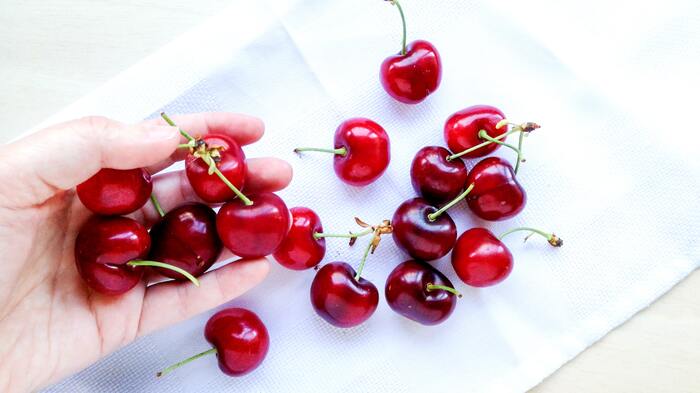 13. Andrew Jackson's parrot had to be removed from his funeral for cursing.
President Andrew Jackson bought a parrot for his wife, but when she died, the bird became his companion. And for a president, the man cursed like a sailor.
Naturally, just like a child whose first word is a parent's worst nightmare, the parrot picked up its owner's language. And on the day of Jackson's funeral, the bird reportedly let the expletives fly. No one could shut him up, so he had to be escorted out. Guess we'll never get to hear that fowl eulogy.
14. A Great Dane was awarded a Blue Cross medal for peeing on a bomb.
During World War II, a Great Dane named Juliana extinguished a bomb by urinating on it. For her bravery, she was awarded a Blue Cross medal.
When was the last time your lack of bladder control did something so cool?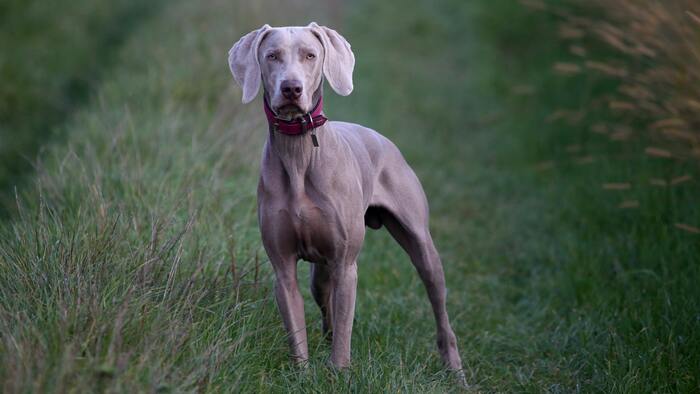 Weird Facts About Movies
15. Yoda was almost played by a monkey.
And you thought the addition of Jar Jar Binks was the weirdest decision George Lucas ever made. Lucas didn't think animatronics and puppetry would be realistic enough for Yoda. His solution? A monkey in a mask. You know, because that's way more realistic for an alien creature.
But apparently, the monkey didn't like acting much and would just tear his mask off. The animal trainers couldn't get him to do his job, so he was replaced by the Yoda we know and love today.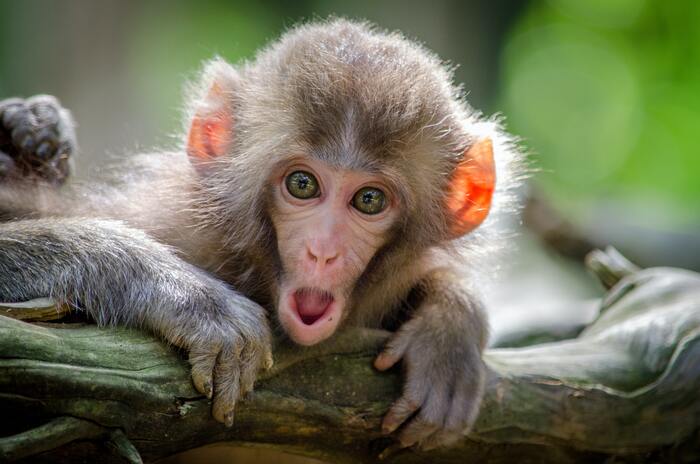 16. Charlie Sheen says he stayed awake for 48 hours for Ferris Bueller's Day Off.
He might not have had as big of a role as Abe Froman, the Sausage King of Chicago, but Charlie Sheen played a memorable part as a drug addict at the police station opposite Jennifer Grey's Jeannie.
Sheen claimed that, in order to achieve the right look, he stayed awake for 48 hours. Today, we can only assume that Sheen achieves his look by not having slept in 10 years.
17. Phase 2 of the Marvel Cinematic Universe pays tribute to Star Wars in a pretty gruesome way.
Although the tribute didn't start out intentionally, every movie in the MCU Phase 2 features someone getting an arm or hand chopped off. Why? Because it was a trope that kept happening in Star Wars.
From Luke Skywalker to Mace Windu to Anakin Skywalker, dismemberment was kind of a Star Wars thing, so the MCU adopted it. Let's give Kevin Feige a hand for this clever connection.

Weird Facts About the Human Body
18. Your brain eats itself when you're sleep-deprived.
When we go to sleep, our brains eat old cells and refresh neural wiring. But that process goes into hyperdrive when you're not getting enough sleep, and actual "eats away" at your brain cells.
If you've ever felt like half of your brain was removed because you didn't get your eight hours, now you know that feeling isn't just all in your head. Well, it is. But like…literally. Not figuratively? Ok we need a nap.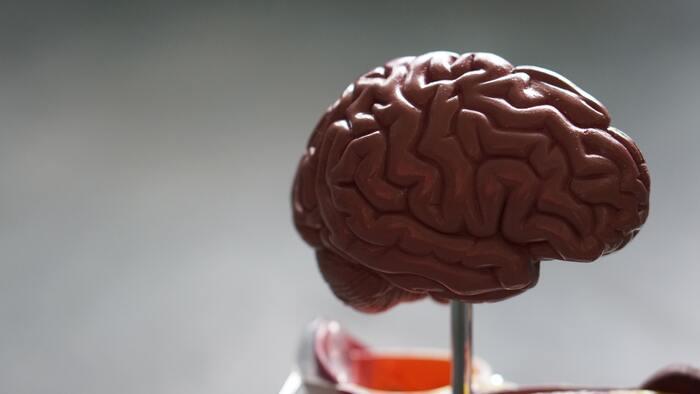 19. Your stomach acid can dissolve metal.
We always thought we were closely related to monkeys, but turns out, we're closely related to the X-Men too.
Our stomach's primary digestive juice, hydrochloric acid, is so powerful it can dissolve metal. We're not sure why you'd want to eat metal, but still cool to know you can! (Even so, our lawyers say you shouldn't.)
20. You'll produce enough saliva in your lifetime to fill 25 hot tubs.
Although it's commonly cited that you produce enough saliva over a lifetime to fill two swimming pools, the actual amount is slightly less. That doesn't mean it's any less impressive though.
On average, a human produces one liter of saliva a day. If you live to be 80-years-old, you're looking at over 29,000 liters of fresh mouth juice. In other words, you could fill at least 25 hot tubs that fit four people. But good luck finding even four people to sit in that.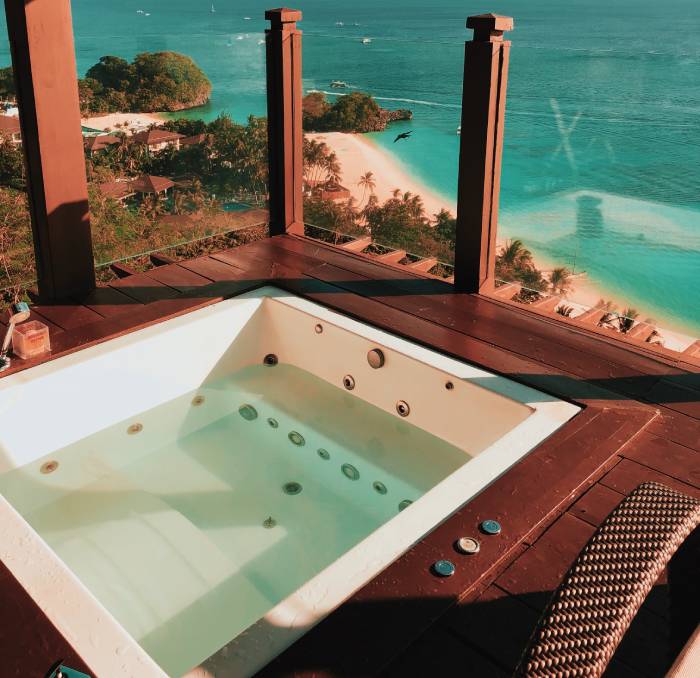 21. Hiccups didn't use to be useless.
Have you ever met someone who said, "Gee, I love getting the hiccups?" Yeah, us either. But it turns out that the nuisance might have actually served a purpose — 370 million years ago.
Scientists believe that our early ancestors had both lungs and gills, and when they took water into their gills, it could aspirate into their lungs. Hiccups dislodged the water.
So, thanks for the lifesaving technique, hiccups. But you're now in the same ranks as the appendix.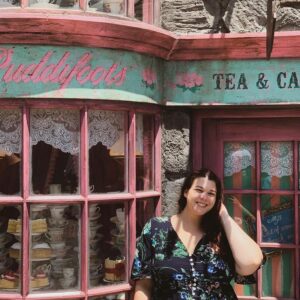 Latest posts by Jacqueline Gualtieri
(see all)