Maybe Stanley Tucci's Negroni is not doing it for you. Maybe you miss the simple pleasures of a boozy frozen drink. Well, White Claw is here to whisk you away from the four corners of your quarantine locale to somewhere a bit more festive.
TikTok users have taken the spiked seltzer and created their own versions of a White Claw slushy using fresh or frozen fruits and whatever extra liquor you prefer. Say you want something bright and sparkly. Pick a lemon White Claw, add some strawberries, and pour in a little (or a lot) of vodka depending on how your day is going. Throw it all in a blender, add ice, and voila! A refreshing drink.
Don't have any White Claw? Get some delivered with Drizly.
Here Are 10 Fruity White Claw Slushy Recipes From TikTok.
1. Raspberry Vodka
2. Mango and Frozen Peach
3. Raspberry, Strawberries, and Vodka
4. Lemon, Mixed Berries, and Vodka
5. Black Cherry, Mixed Berries, and Vodka
6. Mango, Orange Juice, and Rum
7. Mango, Mango Chunks, and Vodka
8. Mango, Mango Chunks, and Tequila
9. Ruby Grapefruit and Tropical Fruit
10. Raspberries, Strawberries, and Moonshine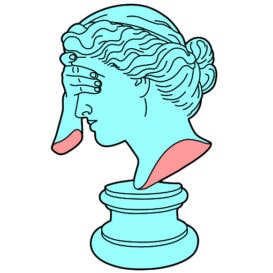 Latest posts by Ruin My Week
(see all)