This year, for Halloween, be the ghost with the most! Because being the hostess with the mostess was so last year…you know, when we could still throw parties. But being stuck inside this Halloween might not be so bad, because Spirit Halloween has a whole Beetlejuice decor collection for 2020. If you need us, we'll be busy cultivating our sandworm aesthetic.
Of course, they've got Beetlejuice costumes too. But if you're recently deceased — or just low-key obsessed with Tim Burton's insta-classic film that stars Micheal Keaton, Adam Baldwin, and Geena Davis — you too will want everything in the collection. Find these items at a Spirit Halloween near you, or just yell the product name into a tiny graveyard three times and see what happens!
And for good measure — a.k.a. because we fell into a retail therapy rabbit hole — we've included some other must-have Beetlejuice decor collectibles that aren't sold in the empty shell of a defunct Babies R Us.
21 Beetlejuice Decorations Perfect for Halloween
If David on Hinge can claim he's six feet tall when he's clearly 5'10, we're gonna go ahead and round up the height of this giant inflatable light-up Sandworm, too. He'll also intimidate the pants off David, so it's a win-win.
Hang this flashing marquee on your front door, then post on NextDoor that there's a new bio-exorcist in town. Shop local, neighbors!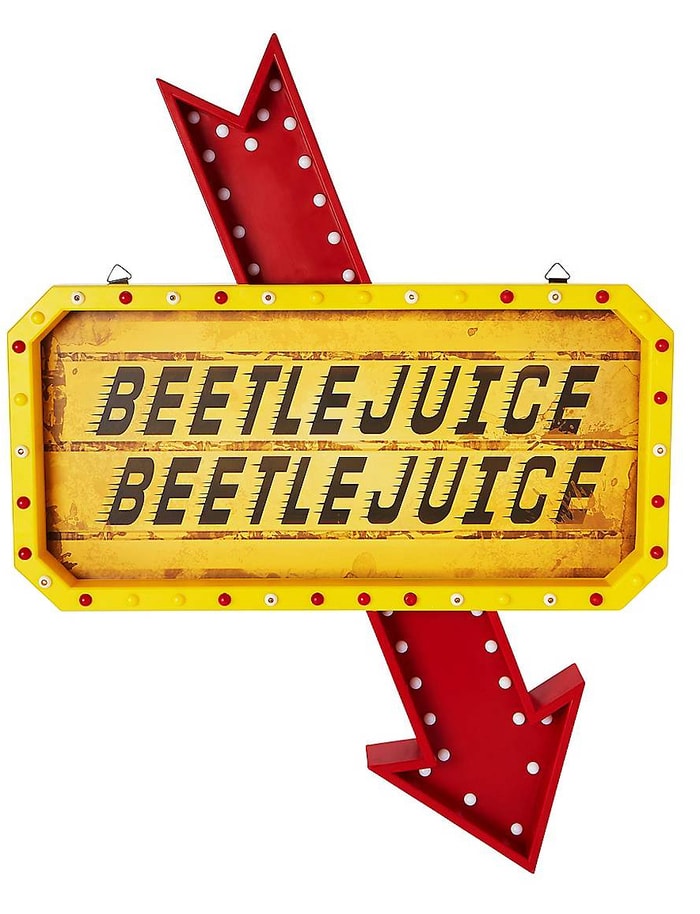 Best for those who can't be bothered with digging up every grave to find the world's most inappropriate ghost.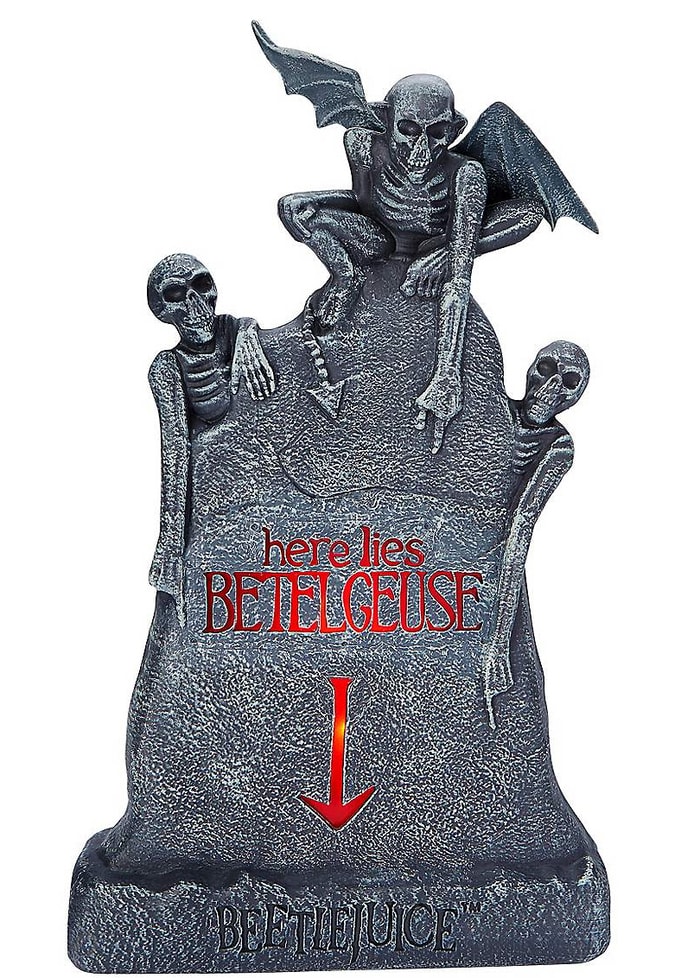 Sandworms — the worst, right? Unless you're cuddling with them as you watch Beetlejuice for the fourth time… this month.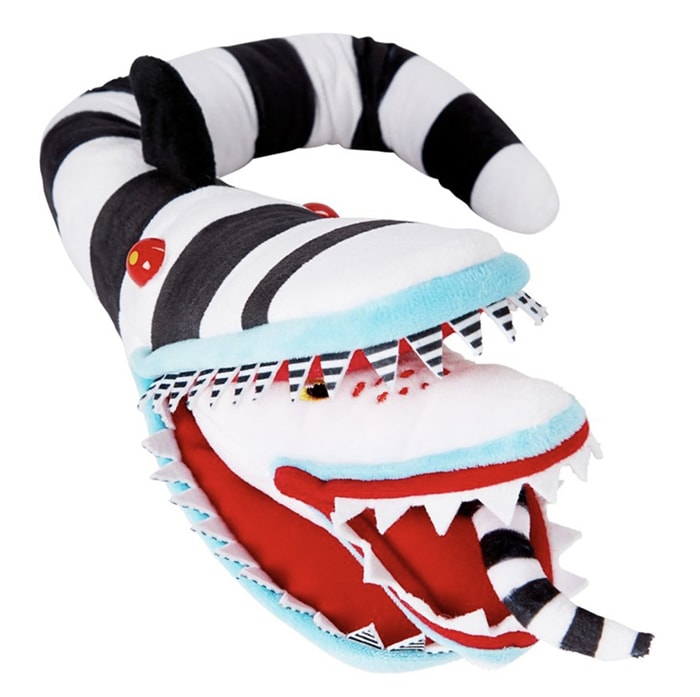 Throw a couple of candles in these striped Sandworm candle holders and hold a seance for all the movies of the 80s to come back. On second thought, that might not end well — 2020 has been weird enough without making Mannequin 2.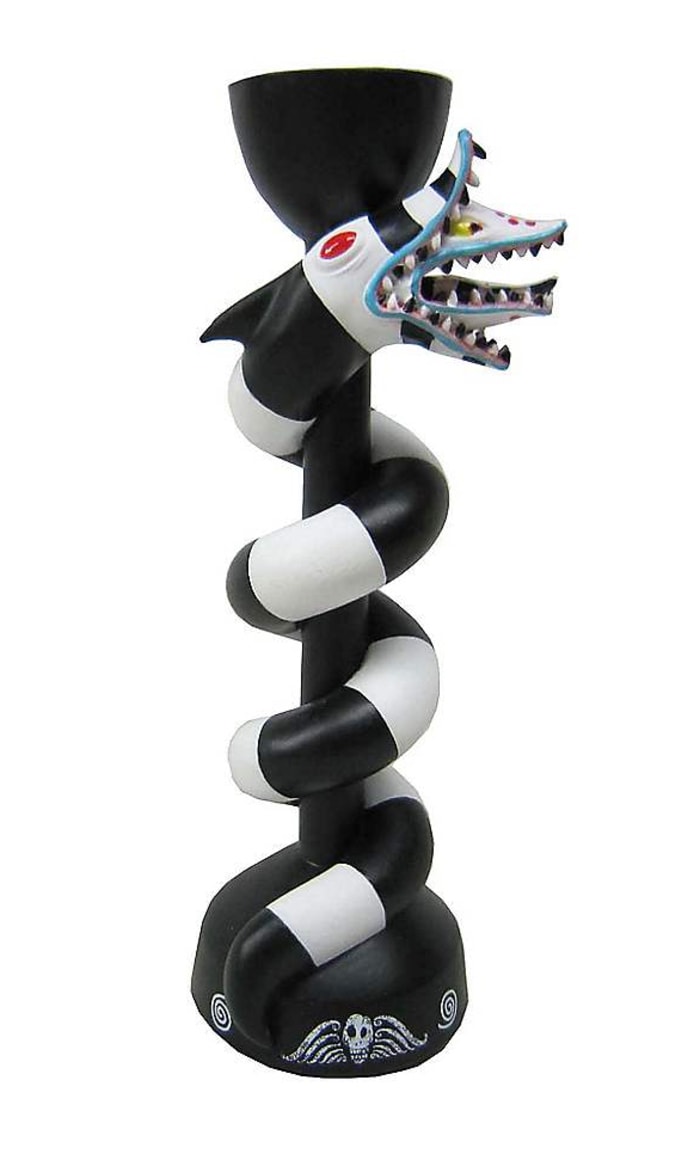 This kitschy vase has all the vintage vibes we love, and since it's made-to-order, it probably isn't haunted. (That costs extra.)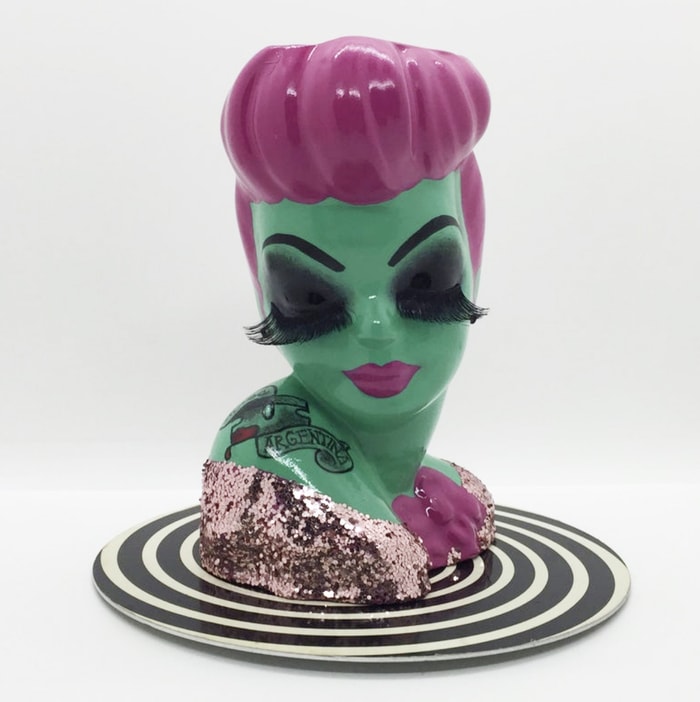 When it comes to running into ghosts at the Maitland mansion, the odds are good and the goods are odd.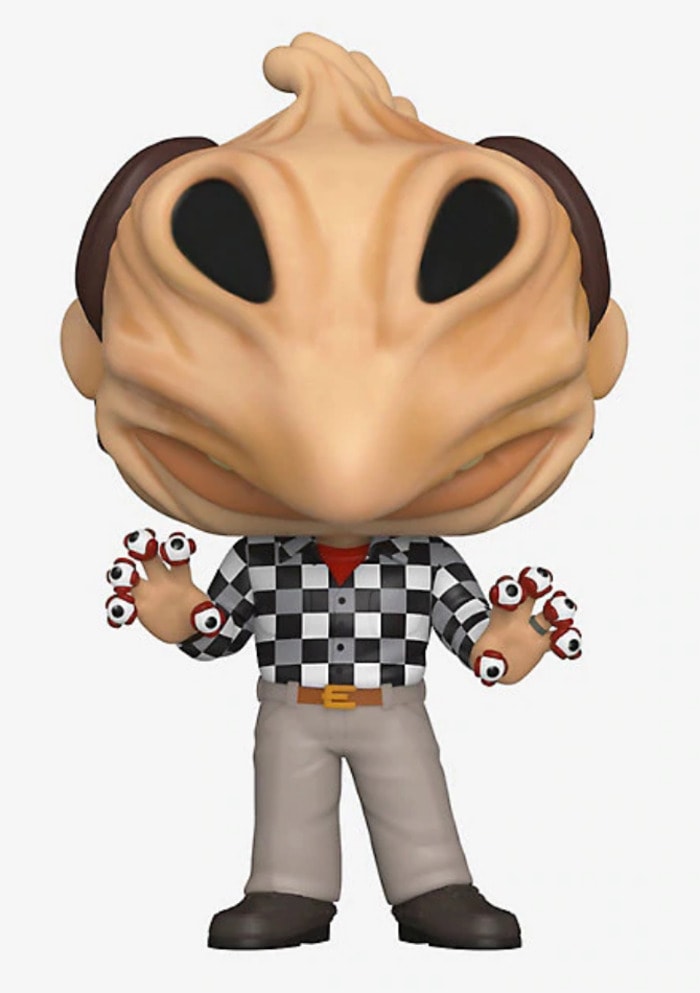 We have nothing but nice things to say about Geena Davis. Mostly because we're scared she might feed us to her fireplace.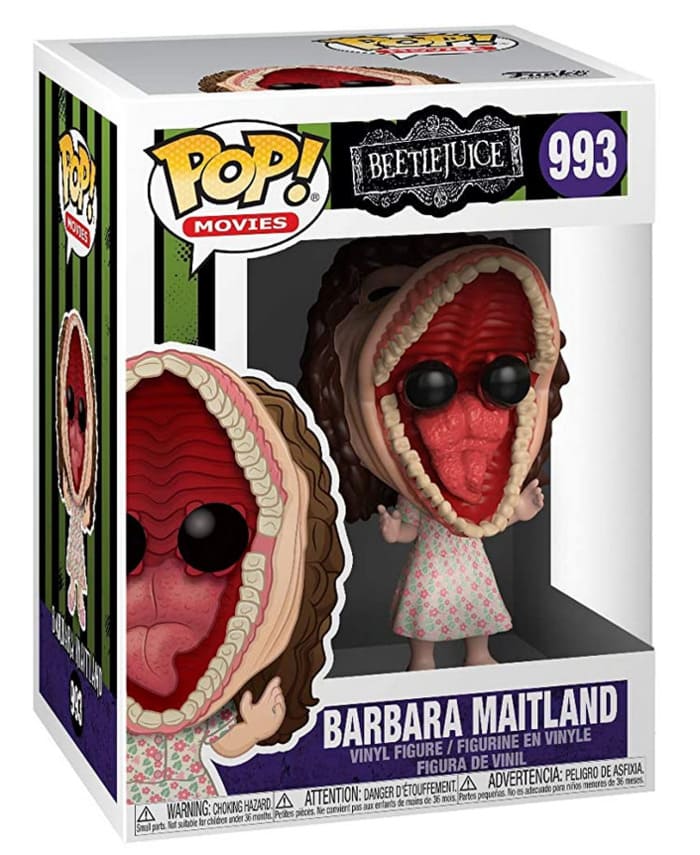 I have some questions for Geena Davis re: her fireplace pic.twitter.com/mReyy80xL6

— Actual Red Lobster (@Christina_Owen) August 8, 2020
9. Barbara Maitland Original Prop, Estimated $1000-$1500
Nothing says "I love Beetlejuice" and "I have a problem buying things I don't need" like the actual casts of the jaws, teeth, and tongues from the scene where Adam and Barbara transform into ghouls. Six pages of the storyboard are also included, which will be useful when you need to explain to your booty call why you have a display case full of mouth parts.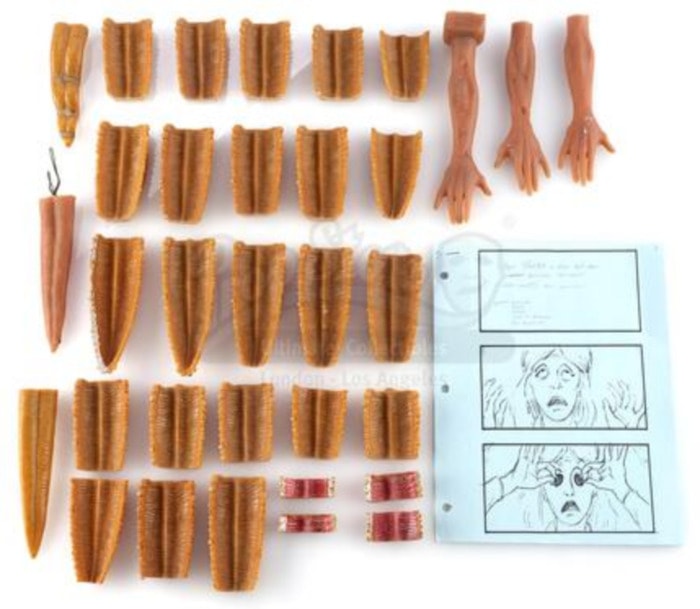 Straight from the underworld, this miniature brothel is helpful to have around the house if you need to distract a poltergeist.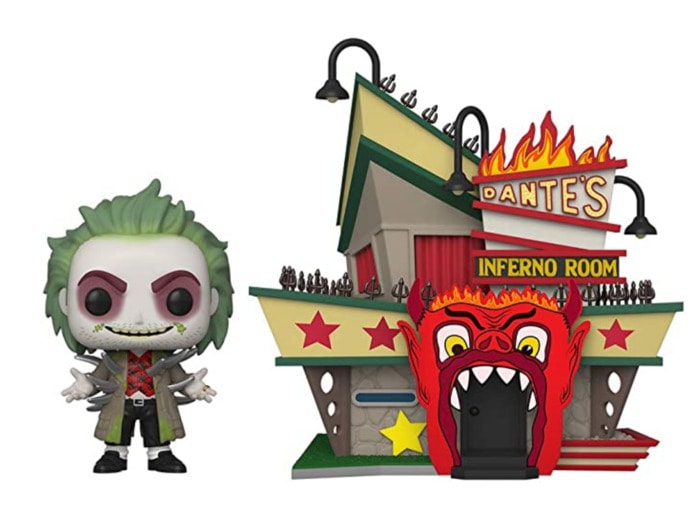 Need an assistant? This hand-painted resin one will happily sit on your desk and snap at all your incoming emails.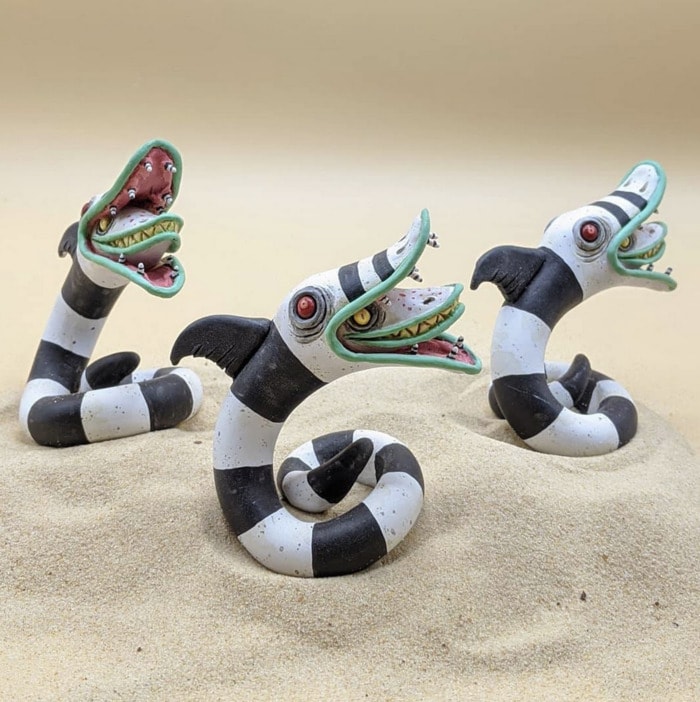 Pair this with a jean jacket and a cute pair of pumps and you've got the perfect date night outfit for lockdown. Actually, you should probably pair it with some pants, too. People get so judgy when we rock our "Zoom meeting chic" at the coffee shop.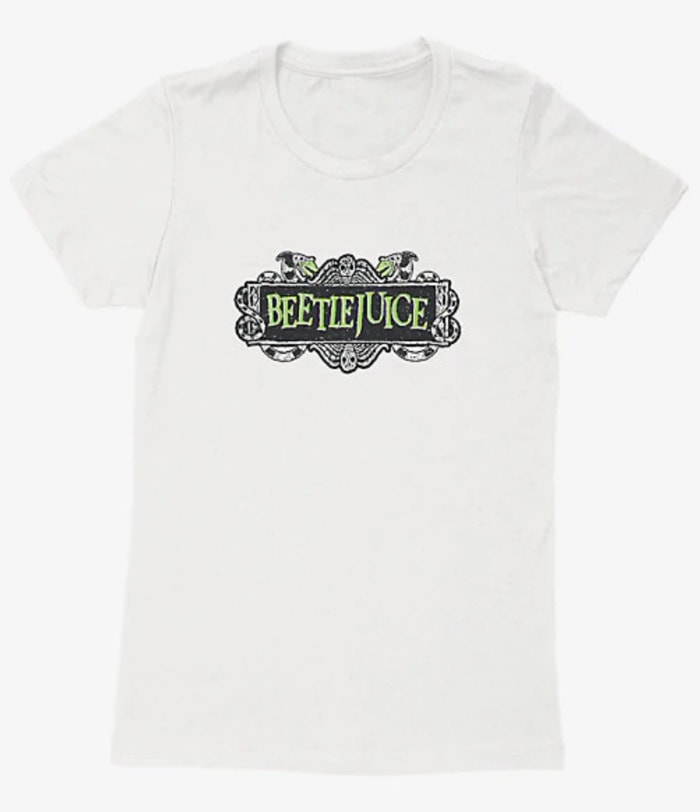 Spooky enough for Halloween, classy enough to leave up year-round. Just like the flock of ravens circling our living room. (They seem nice.)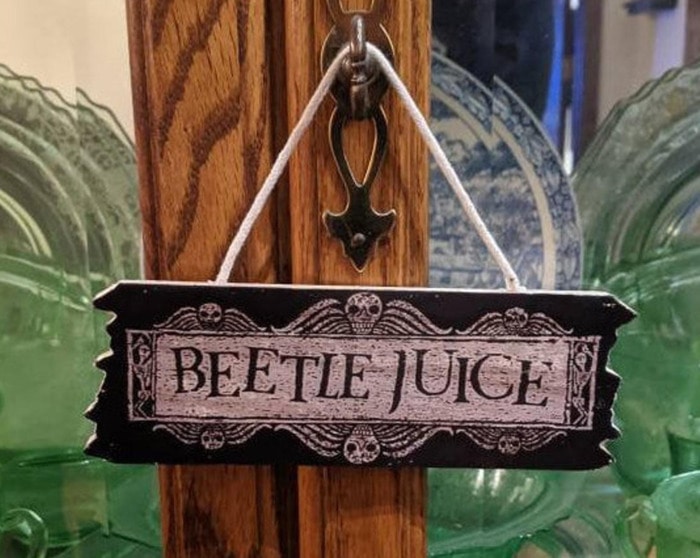 Your walls need more art. This Sandworm print by Angel Hawari should do the trick… or eat you for breakfast. Look, we all need more protein.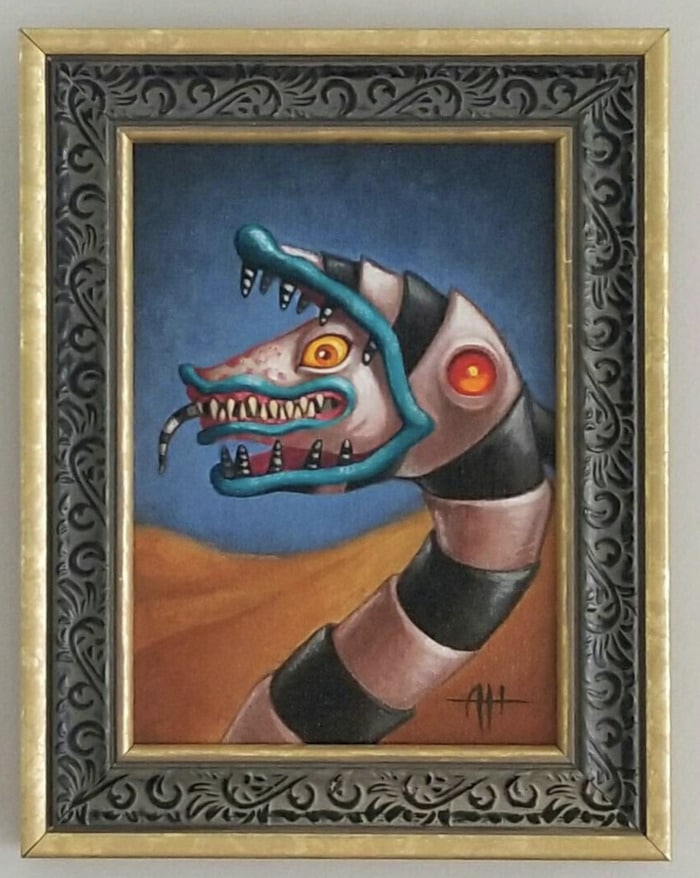 Is it just us or does this Beetlejuice cookie cutter resemble Dr. Frankenfurter more than Michael Keaton? Must be the smoky eyes! Either way, these cookies are bound to be 100% more delicious than a stale Zagnut.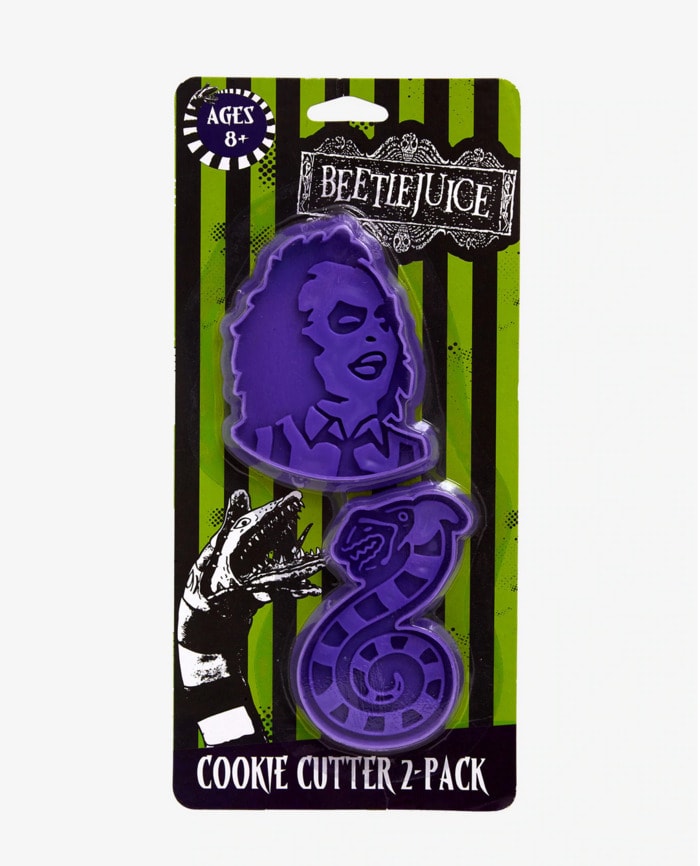 We've heard that this book normally reads like stereo instructions, so in this case a copy with blank pages is an upgrade.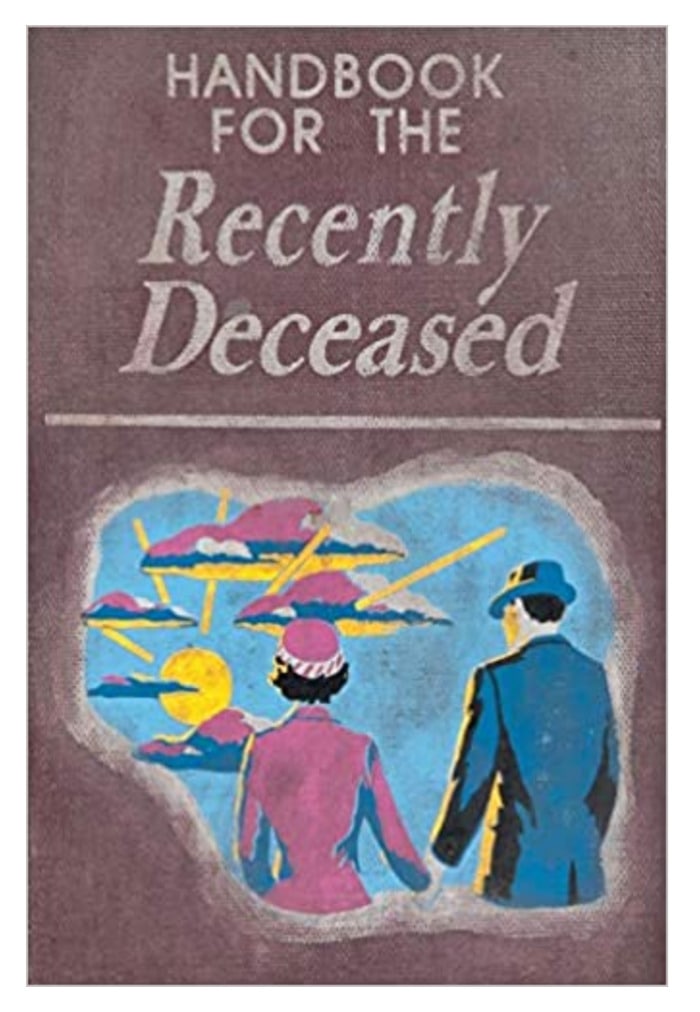 This Beetlejuice face mask comes emblazoned with a phrase that makes more sense than we'd like in these strange times.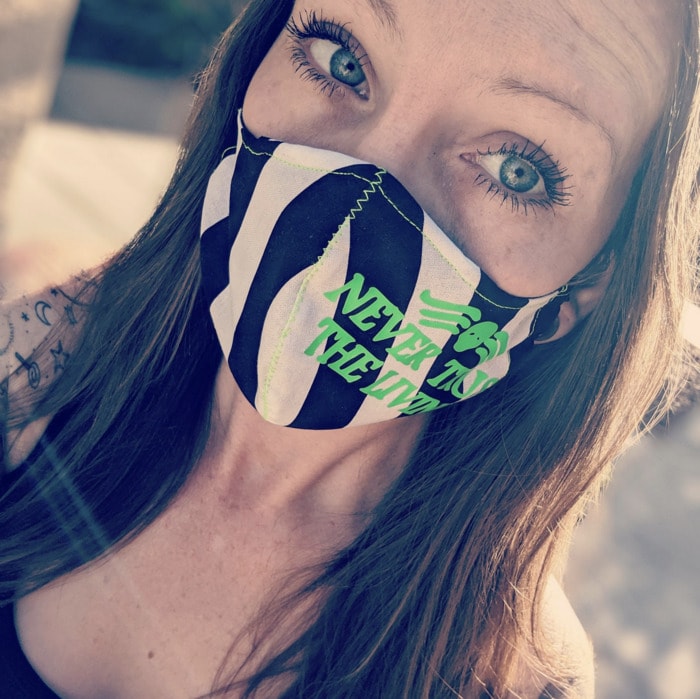 Is your whole life a dark room? Do you tend to see ghosts even when they're not wearing sheets? Honor your inner Lydia with this portrait that'll match your Victorian decor perfectly. How did we know? Wild guess. Also, the FBI guy living in your computer told us.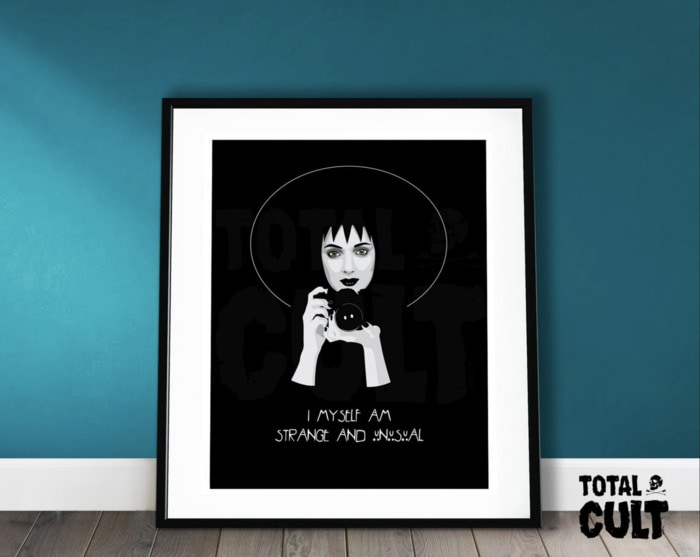 This sparkly keychain will make it easier to find your keys in the bottom of your purse. And if you still can't find them, you know how to summon them.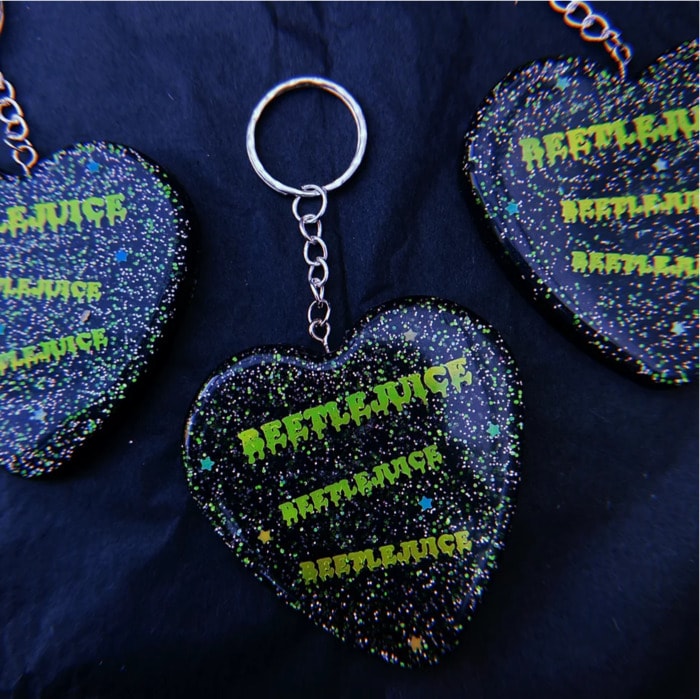 If you don't buy this coffin shelf for all your knicknacks, your Funko Pops may never forgive you. The shelves are made to order, so be hasty if you want it to be here by Halloween. Especially since you'll have to get in line behind us. Race you to the checkout screen!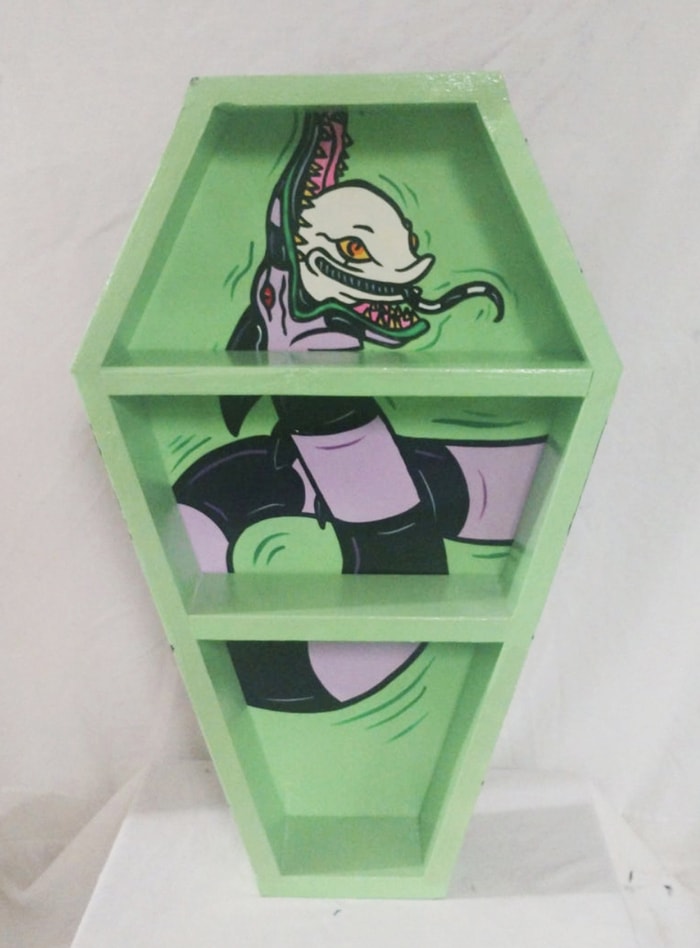 Face masks are sticking around for a while, so might as well make it fashion. This one featuring Lydia Deetz in a red wedding dress is perfect for Spooky March… er, October.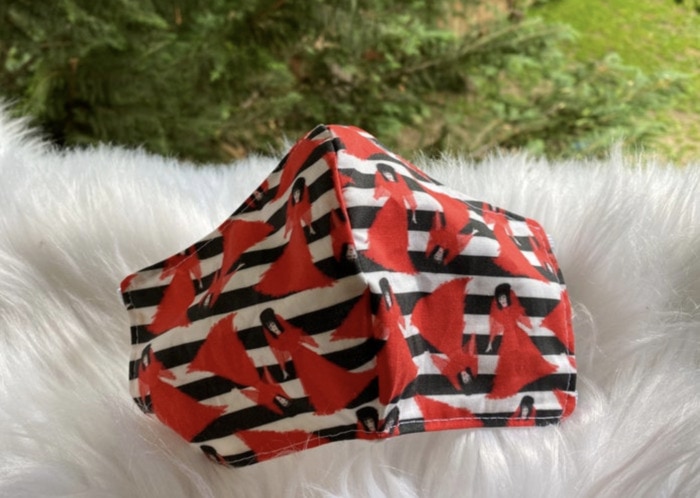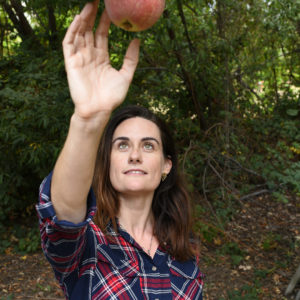 Latest posts by Rebecca Swanner
(see all)