Move over Meghan Markle, because Queer Eye's Jonathan Van Ness is the definition of royalty.
If you're good at the Internet, then you know all about the grooming expert's Emmy-nominated Funny or Die web series Gay of Thrones, in which he recaps that week's episode of the popular HBO show. If not, make this Game of Thrones Ice Cream and get watching! There. Is. No. Time. To. Waste!
Not a GoT fan? Please leave your email in the comments because we have so many questions. Then perhaps you've listened to his Getting Curious, his podcast in which he interviews university professors, political influencers, Olympians, his Queer Eye costars, and more.
He's also a hairstylist, yogi, and can rock a darn fine mustache. All this talent! In one perfect human being! Can you believe?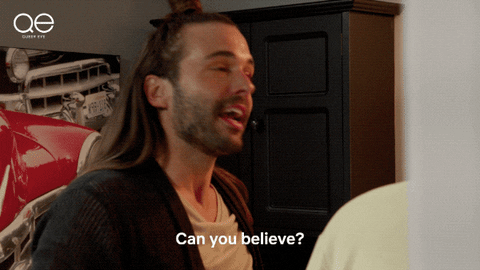 …