I don't know how else to say this, but these are the best peanut butter chocolate chip cookies. They're light, chewy, and packed with chocolate chips and salty pretzels. If you love the combo of sweet and salty, these peanut butter cookies are for you.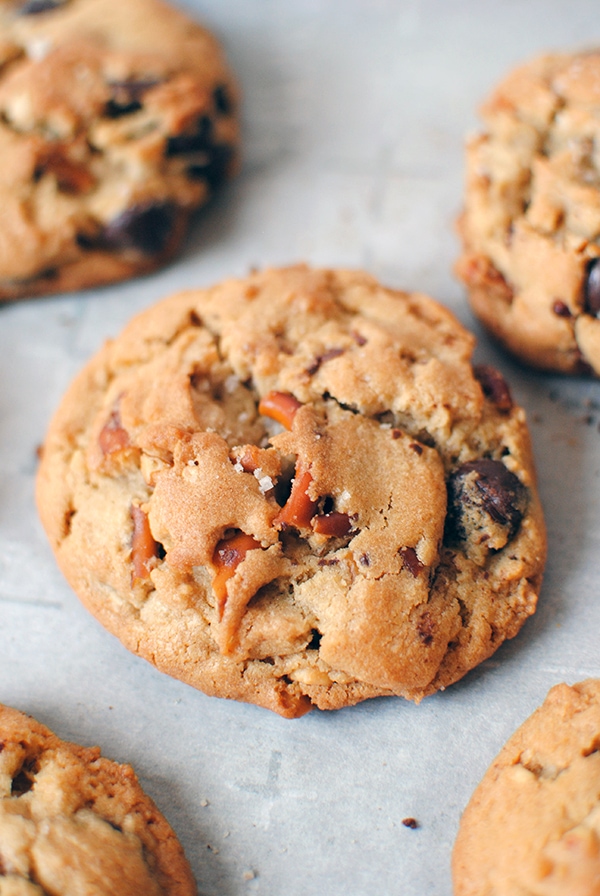 No doubt, my family will disagree with this. My dad in particular. Peanut butter cookies are his favorite, and every year around the holidays, we make the classic version – you know it: brown sugar, an incredible amount of peanut butter, butter, and vanilla. Oh and maybe a little flour to hold the whole thing together. Then, roll into balls, and give each the trademark hashmark with a fork.
This recipe is here to crush that recipe. Sorry, dad. But, this recipe, built on the bones of the indefatigable Jacques Torres Chocolate Chip Cookie recipe that the New York Times published in 2008, has won my heart, and I'm not going back….