This easy Homemade Strawberry Ice Cream is bursting with fresh strawberries. In this recipe, I'll teach you how to make it and how to avoid getting giant icy chunks of berries in your final ice cream!
Use this eggless ice cream as the base for a strawberry milkshake or in these Waffle Ice Cream Sandwiches!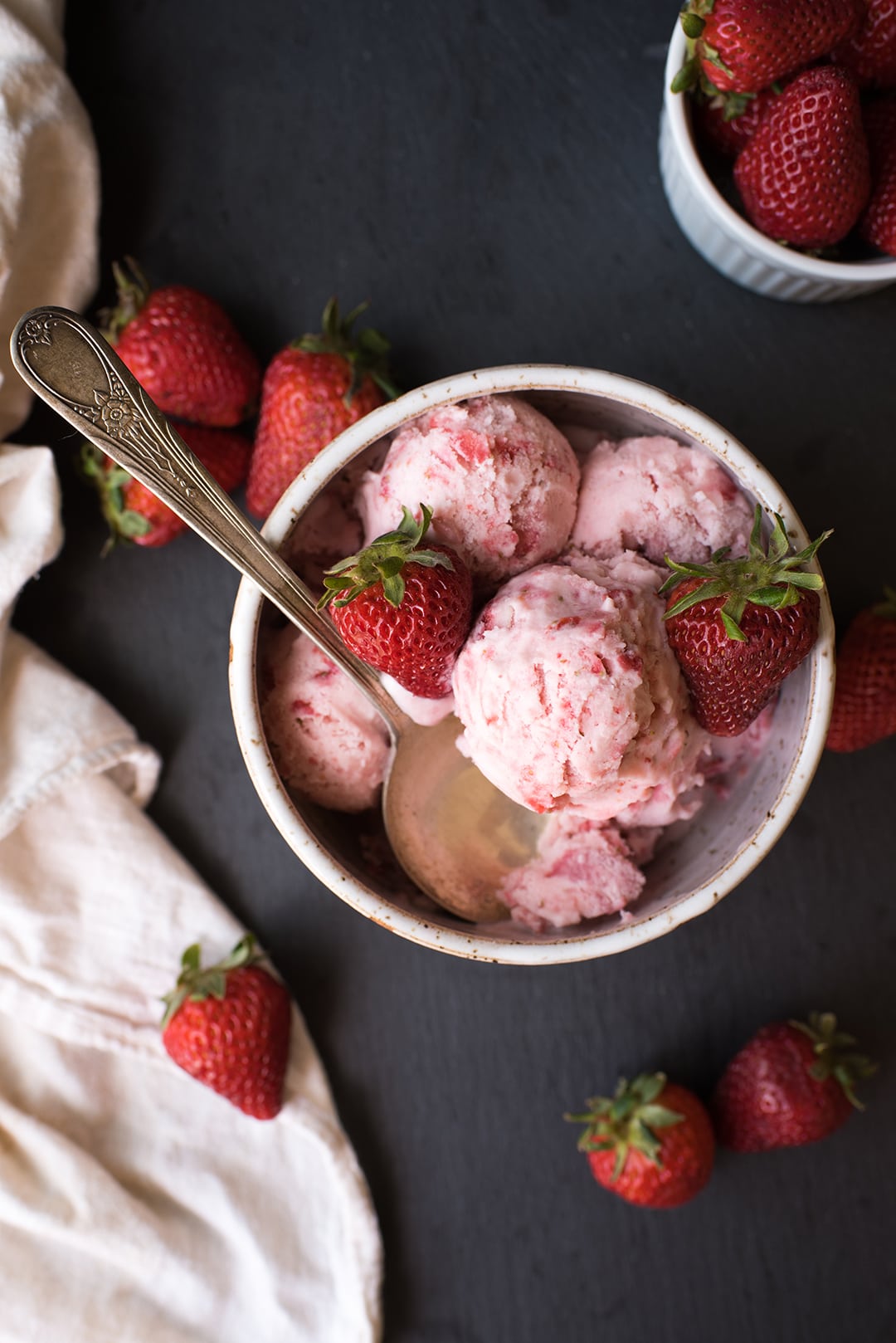 When people ask me what I love to bake, homemade ice cream is usually my answer. I love how many different ice cream recipes you can make. The flavor depends on what base you start with, whether or not you use eggs ad make a custard or you make an eggless ice cream, what mix-ins you add (the Biscoff bits totally made this Cookie Butter Ice Cream Popsicles), and what flavors (if any) you infuse into your ice cream ingredients….