Seven years ago, I made a No Bake Peanut Butter Pie. And seven years later, I still think about it once a week.
Not just because I love the combination of creamy peanut butter and chocolate, but also because it was possibly the most dangerous, decadent, delicious dessert I've made.
So, I made the peanut butter pie again.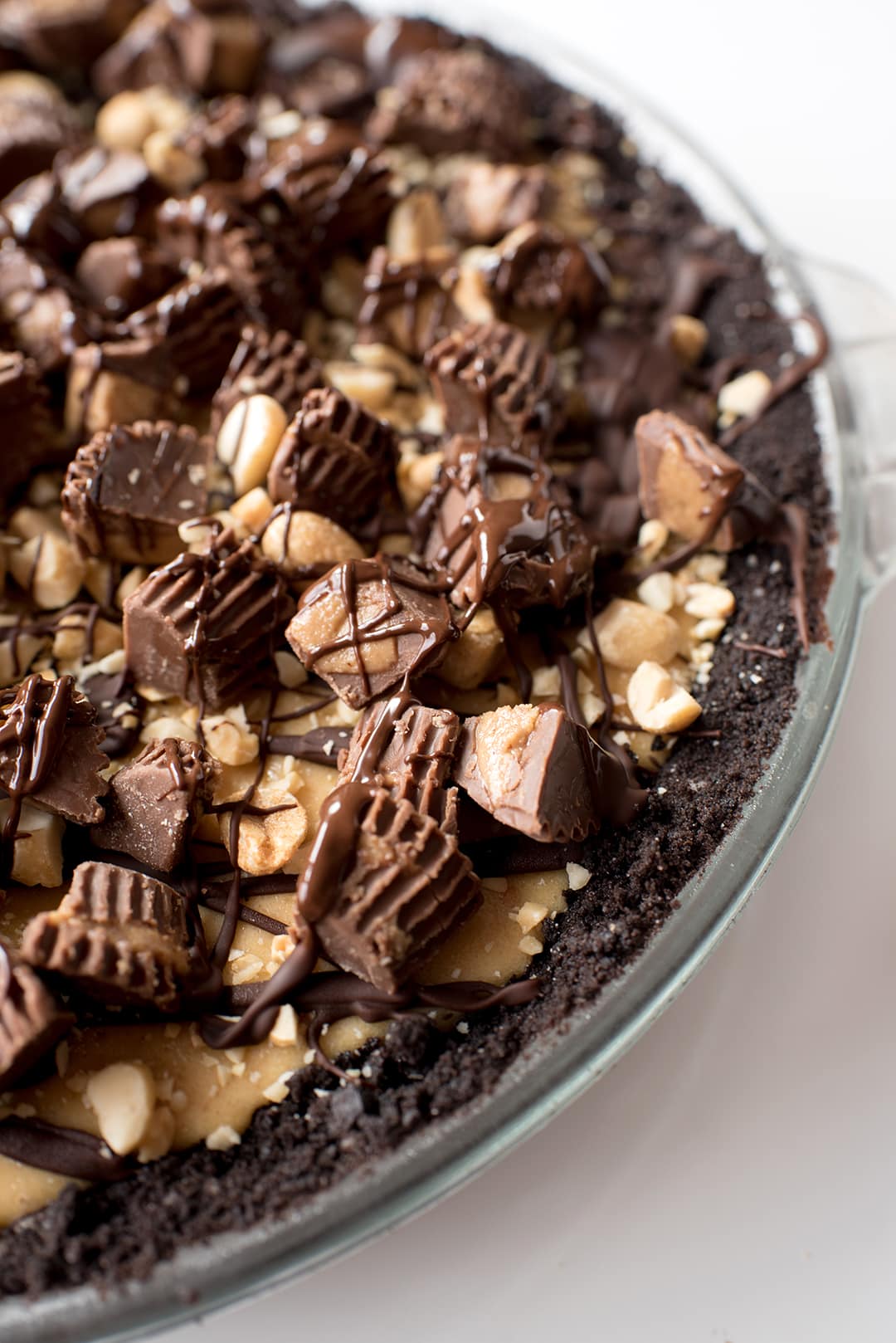 The Peanut Butter Honeycomb Pie was beyond addictive. It had a crunchy graham cracker crust and a rich, creamy, slightly salty filling that just beckoned you to take one… more… bite.
I couldn't resist.
For two days, I stole bites of it from the fridge until I insisted that my then boyfriend take it to his house. It lasted two days there before he bought it back to mine, confessing that he couldn't stop eating it either. So, we gave it away to friends as quickly as we could. That no bake pie was one tempting son of a gun….