Celebrate summer with this sweet and tart Strawberry Rhubarb Galette! It's perfect with a scoop of vanilla ice cream.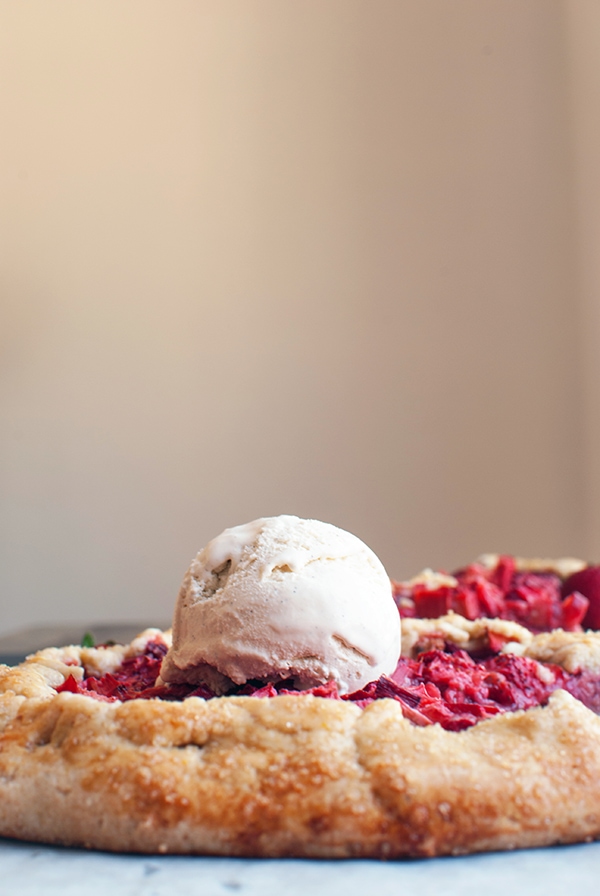 I am such a fan of galletes. Like all the fan. And Strawberry Rhubarb Galettes are no exception.
I would write fan letters to galettes if it made any sense to do so. Because, here's the thing: Growing up, I hated pie. I know. I know. Just indulge my crazy for a moment. I've previously mentioned my absolute distaste for anything mushy or soggy, and well, to me, most pies just tasted like a pie of soggy oversweetened fruit. Ew. I loved the crusts.  Which was odd, as I used to never eat the crust on sandwiches or pizza, but whatever, kids are strangely picky. But, I used to try and eat around the pie filling, breaking off little pieces of perfectly crisp pie dough to pop into my mouth….