When it comes to fall flavors, chai is one of my favorites. And this year, it seems to be everywhere! I created these Chai Baked Donuts with a Vanilla Cinnamon Glaze. They're a little bit savory, a little bit sweet, and oh so fall. I think you'll love them!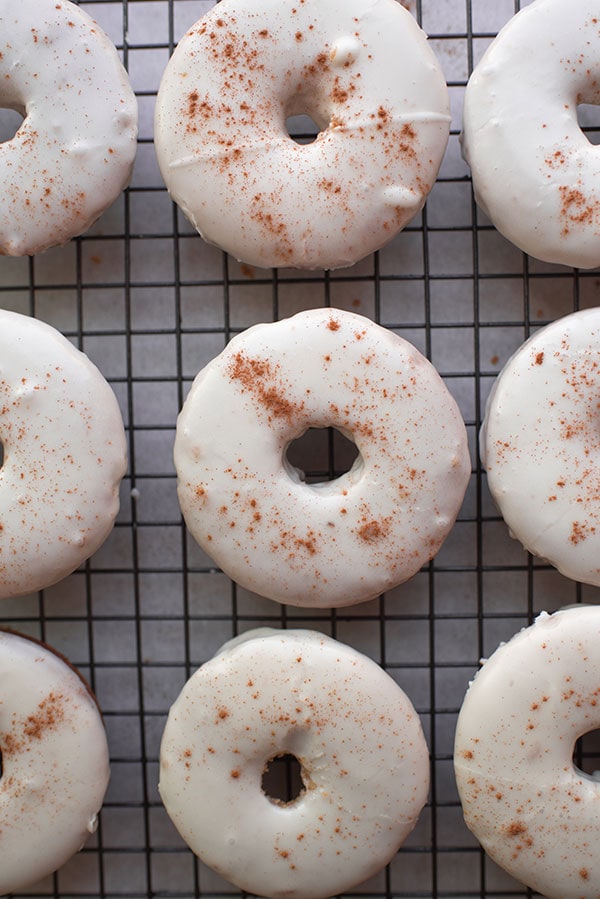 What Is Chai?
Chai, which to most Americans (and myself) conjures up this a sweet milky beverage flavored with warming cardamom and other spices, just means "tea" in Hindi. Yep, that means "Chai tea" means "tea tea." The chai that we're familiar with would be called masala chai in India, and there are many ways of making it!
And, while a chai latte is delicious on a cold day — in fact, I didn't drink coffee until I was about 30, so when I'd go out with friends to coffeeshops, I'd usually get chai — but there's so many other ways to enjoy chai flavor. Like in donuts….