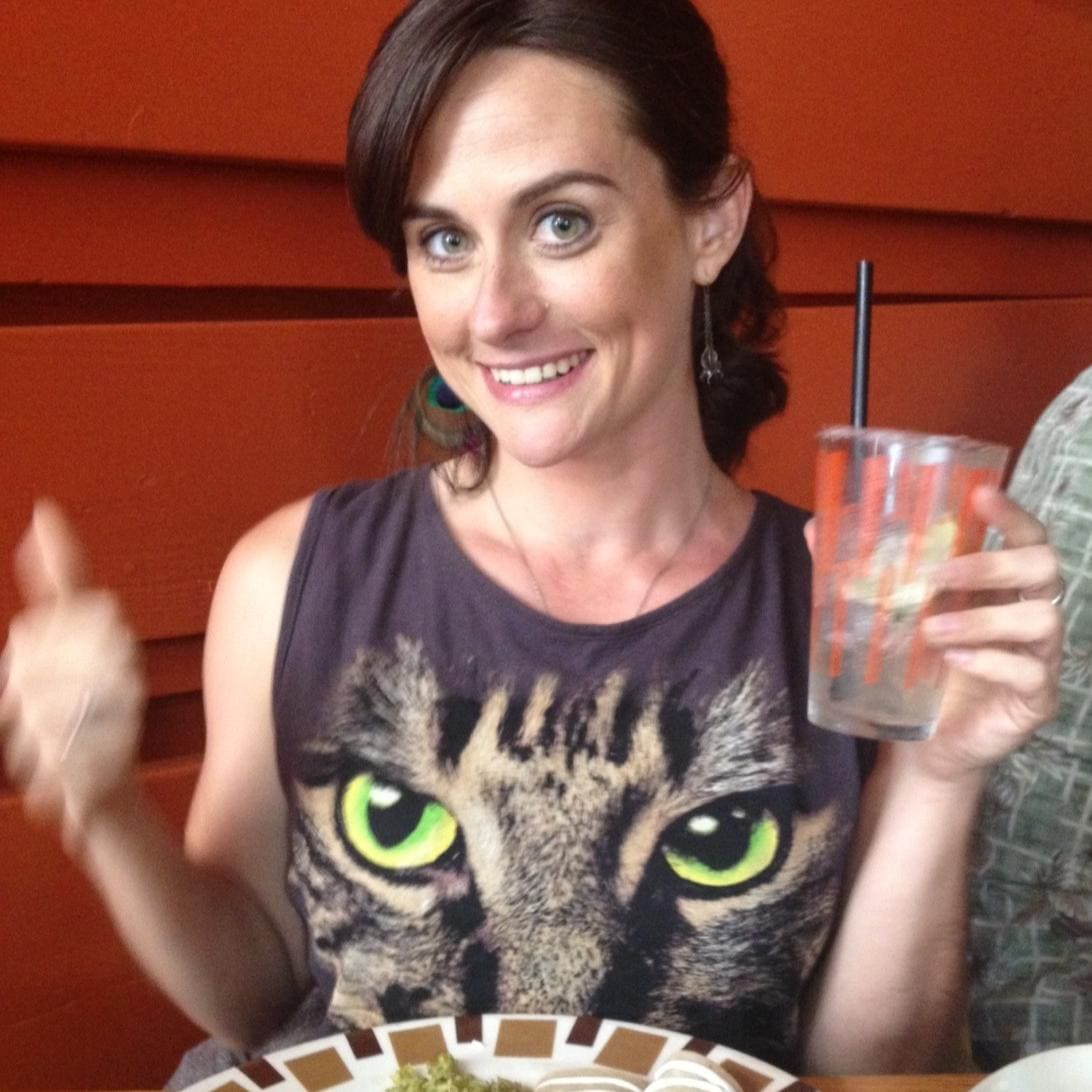 Hi there! I'm Rebecca Swanner. Most of my friends know me as Becca. You can call me that too. 🙂
My love of sugar started early. The baking came later. As a kid, I loved baking around the holidays, when I would — without fail — do a really excellent job of dusting the entire kitchen with flour and powdered sugar. When I moved to Los Angeles baking took hold as a passion, and in 2010, I launched Secret Marmalade. It was a small baking company that specialized primarily in cupcakes and brownies.
I appeared on Cupcake Wars with my best friend, participated in Unique LA, and helped bring the Depressed Cake Shop to Los Angeles. But, the longer I ran the business, the more I realized that running a bakery (or a catering business) wasn't my calling. I had also created a much too serious brand for someone who is definitely at least half Muppet. So I closed up shop…
…and opened Let's Eat Cake! This blog is where I get to share some of my favorite baking recipes with you. Whether you're experienced in the kitchen or you're a novice baker, I believe that you'll be able to successfully bake any recipe on this blog you choose! Baking is meant to be fun, not intimidating. And while some might have lots of steps, I'm there to guide you through them every step of the way.
Have a question about a recipe? Not sure about a step? Something turn out wonky? Leave me a message in the comments! I read all of them and do my best to answer every question. I'm also pretty speedy at answering questions if you leave them for me on Instagram or Facebook.
Contact Me
Want to say hi? Drop me a comment below, email me at hello(at)letseatcake.com, or come find me on social! I'm on Instagram, Pinterest, and Facebook. I love hearing from you, so don't be shy!
Partnership Opportunities
If you're looking for more information on how we can work together, please email me at hello(at)letseatcake.com.