If you grew up in the '80s or '90s with boring white-sheet cakes, you're going to love these gorgeous vintage cakes. Decorated in either a Lambeth or Wilton cake style, these ornate creations are popping up on baking shows, social media, and hopefully one day, a plate in front of us.
Creators like Meg of Horoscope Cakes, Donatella Semalo, and Carolina Marín Ruiz of Pastelerina have made a name for themselves with these elaborate pastel cakes fit for a queen. Here's a look into this old-is-new-again cake trend, and some of the prettiest examples we could find.
Just try and keep your head on while you scroll. Some of these queens have questionable thoughts on where that belongs.
What Are Vintage Cakes?
Vintage cakes are vintage or "retro" because they've been around (and around and around) for centuries. They're known for their frilly, over-piped design and can be traced back to the French Rococo style of the 1700s – an age known for its ornate and gilded designs. And like…a few beheadings.
As the years and the decades went on, there were some different takes on this detailed cake design. According to Meg of Horoscope Cakes, there are a few thoughts on how the trend evolved.
"There was a how-to book and cake decorating [method] called "lambeth," Meg says. "[The style] is very strategic about how and what techniques you use. You would over-pipe using different tips, always use a number four over a number six…those kinds of things. That was the fanciest stuff you'd ever seen."
Today, you'll also see a variation on that's a knockoff of Wilton cake decorating, which was popular in the fifties, sixties and seventies. "That's not as much as the super ornate schoolwork," Meg says. "It's a little bit more of the poof and playing with color theory. It just feels more modern."
Combine all of these methods, and you have what is now regarded as a vintage cake.
What you need to make a vintage cake
1. A turntable
"You need something that you're going to be able to smooth that base of your cake out on," Meg says. "And you trying to move around it or turn it on your own is near impossible." Get this one from Amazon.
2. A metal spatula
"I absolutely abide by the Ester cakes [brand]. She has the hound cake comb. It's a flat edge, tall spatula or pastry cutter kind of thing. It's the perfect weight. It's the perfect width. Get it when you're smoothing the outside of the cake out. [You can] heat it up with just some hot water and that really helps to melt that buttercream and make it really, really smooth."
3. A piping kit
"Go on Amazon and just buy yourself a little package of a Wilton or an Ateco piping kit. It's nice to have that range that you can play with and it'll come with almost everything that you need in there."
4. Patience
"Honestly, the most challenging part was getting those smooth edges. I finally learned that it wasn't so much about how much frosting. Sometimes too much frosting makes it even more difficult.
It was about the angle of my cake comb and it was the kind. Using an acrylic one wasn't working as well for me as working with a metal one. I think just that practice made me feel a lot better about my work once I was able to smooth the cake side out."
Sorry, you can't buy that online.
While the boredom of confinement had some of us baking our first banana breads, overachievers brought back the art of Marie Antoinette-ing.
"You're seeing these ultra feminine, totally extravagant, ornate frilly cakes because they have that sense of nostalgia," Meg says. "I think our generation has hit the point where we're wistfully affectionate for our idealized past, right?"
As long as we can put it on Instagram, we're sold.
31 Vintage Cake Designs, from the Traditional to the Modern
1. Butterfly Vintage Cake
Much better than a caterpillar cake, if you're asking our opinion.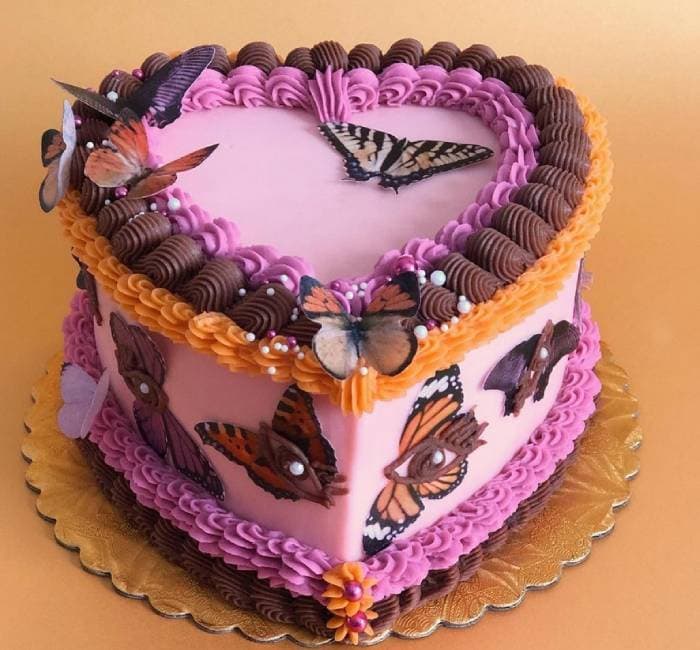 2. Sweethearts Cake
We can't all be Hallmark, okay?
3. Lacy Clock
Who's got time to make this clock? Apparently, piping expert Donatella Semalo.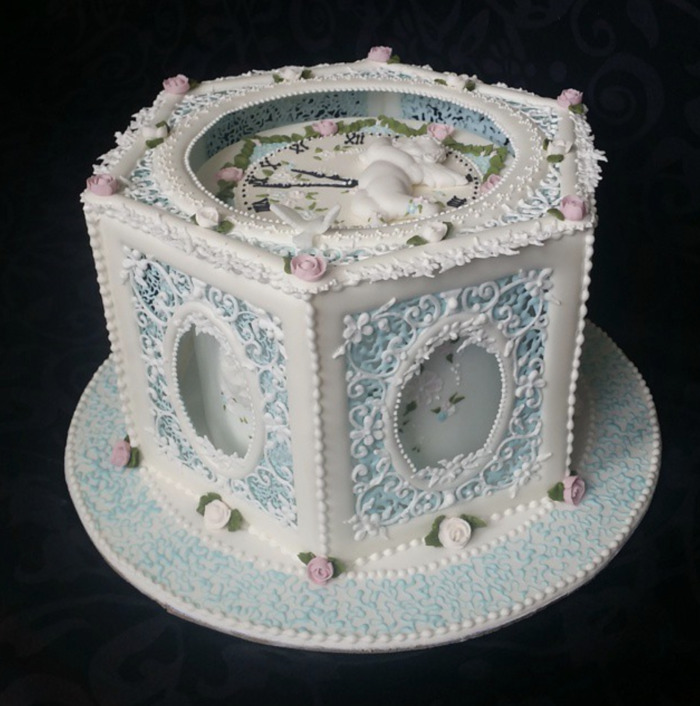 4. White Wedding Cake
Why does this make us scared that we're going to break it?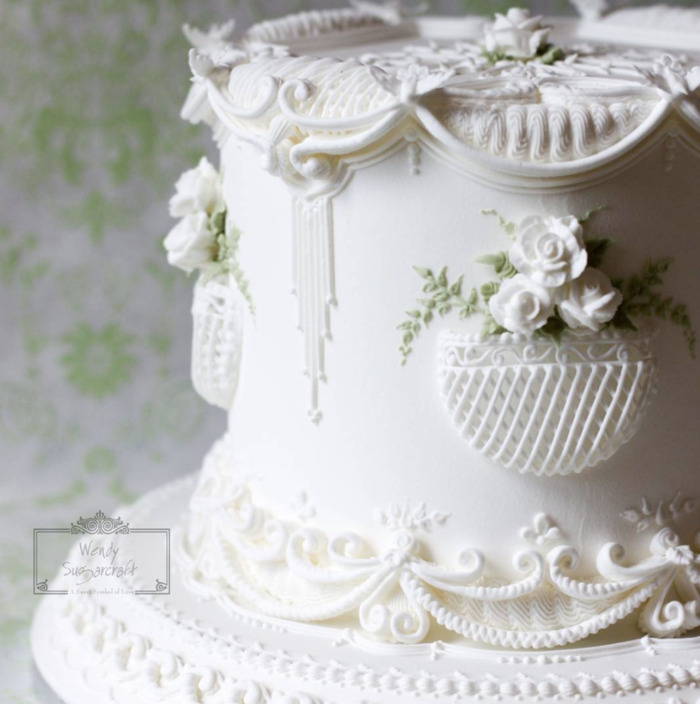 5. Retro Prom Cake
Feeling nostalgic for our '80s hoop skirts. That's the 1880's, for anyone wondering why you don't see hoop skirts in Stranger Things.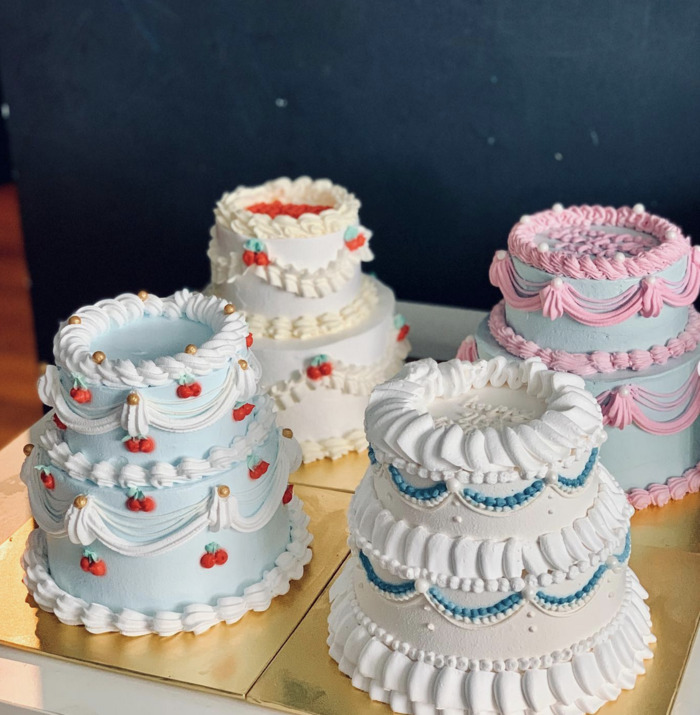 6. Confectionary Confetti
Don't talk too loudly around this vintage cake, or else the Lorax will pop out and start asking why you haven't done more to prevent climate change.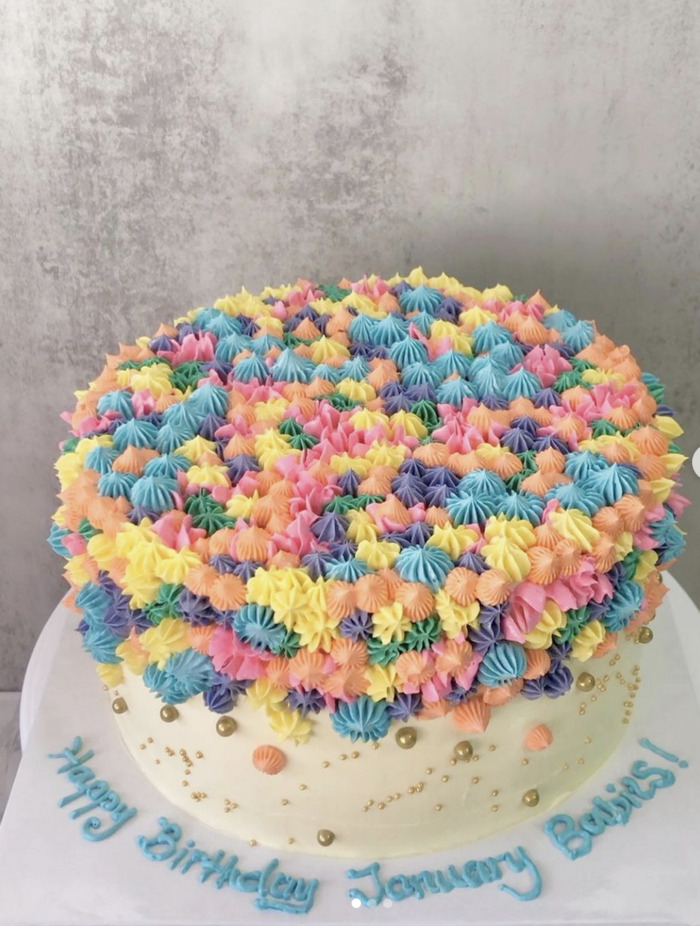 7. Pepto-hued Heart
The way to a Valentine's heart is straight through their buttercream-filled mouth. (Because the potted orchid didn't go over so well last year.)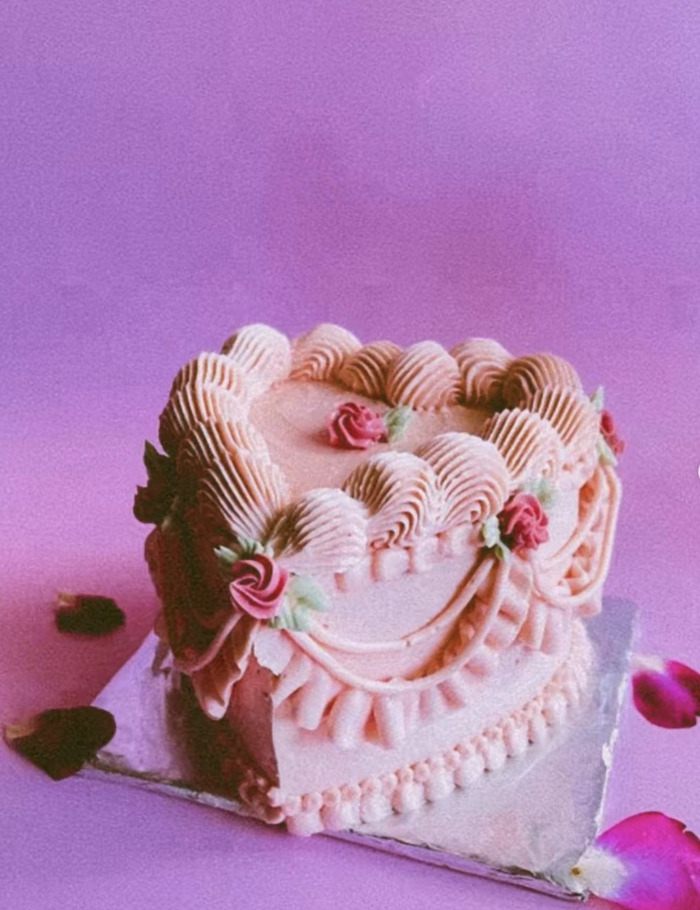 8. Goth Frog
Sometimes your heart cake needs a heart on top of it. And sometimes your green piping bag explodes and you have to turn it into a frog.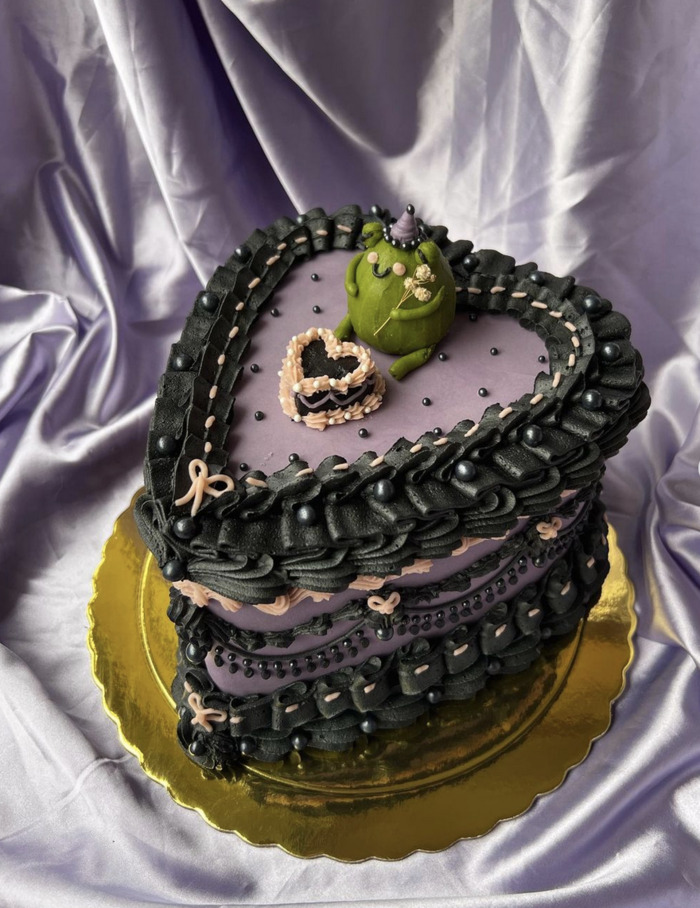 9. Froggy Birthday Party
Okay now you might want to get a new piping bag…
10. The Unicorn
If Lisa Frank existed in Rococo France, this would be the hottest item on the market. Right next to a loaf of bread that a whole family eats for a week.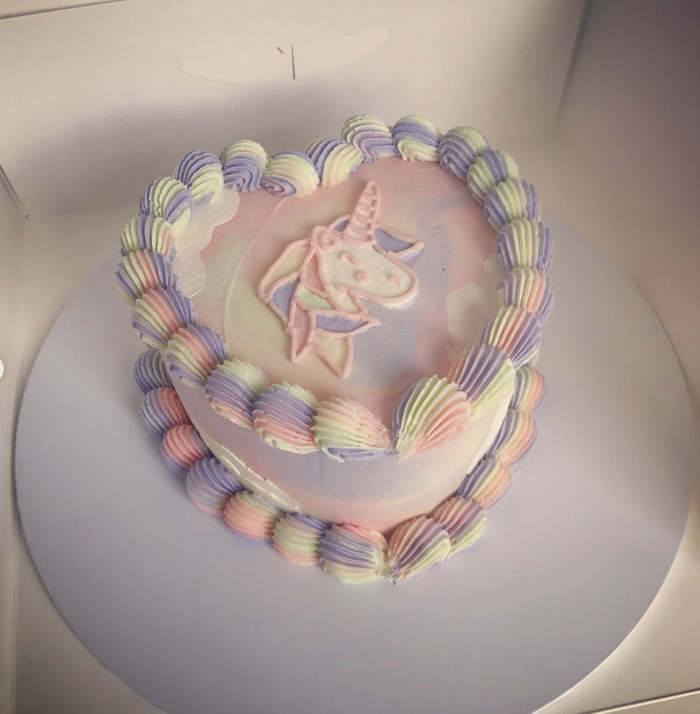 11. Tiered Wedding Cake
The design is old, the cake is new and blue…hopefully it's not borrowed, but we wouldn't really be mad if it was?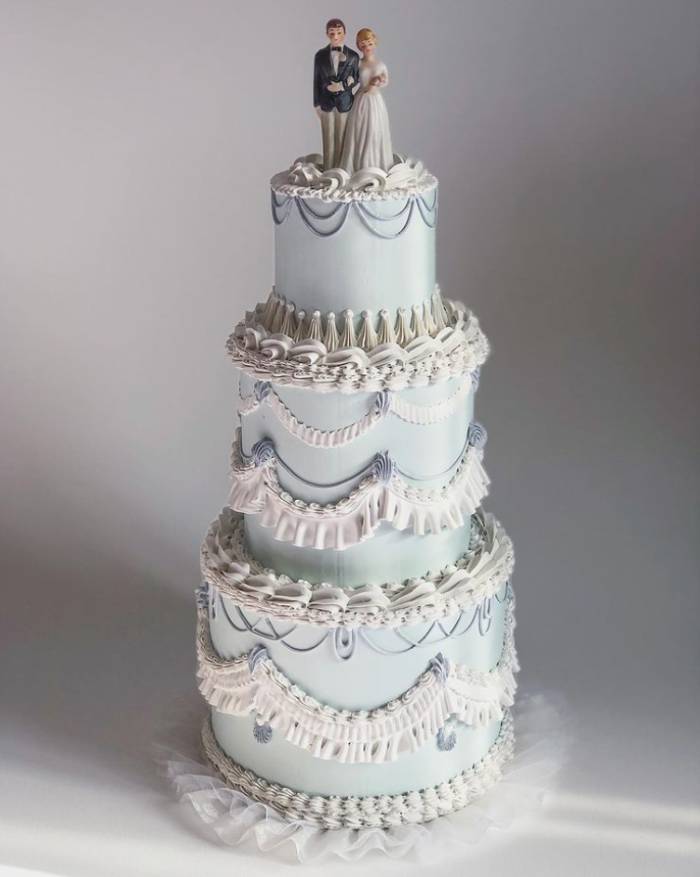 12. Vintage Meets Modern
When you wanna be fancy but also can't get enough of El Komander.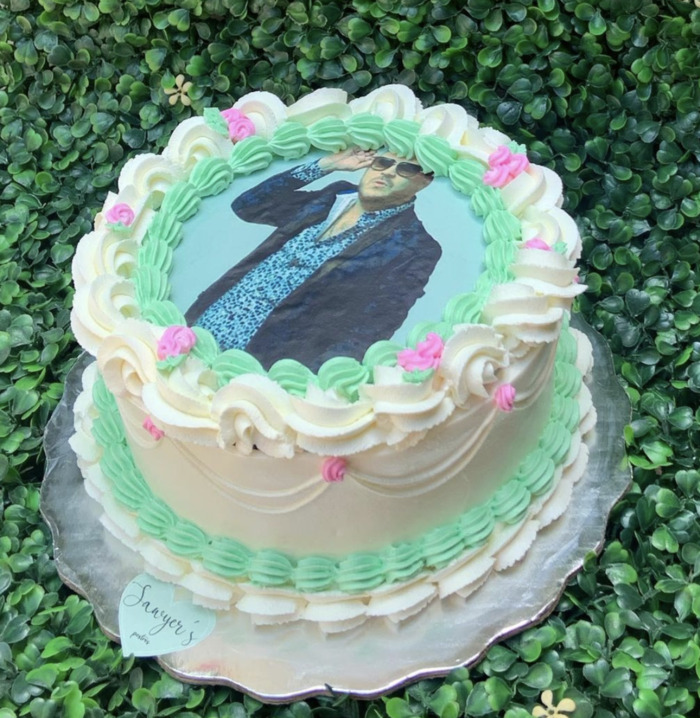 13. Cherry Cake
This brings new meaning to the phrase, "cherry on top." Or, it brings it back to the original meaning? We think there's something about chicken and eggs, here.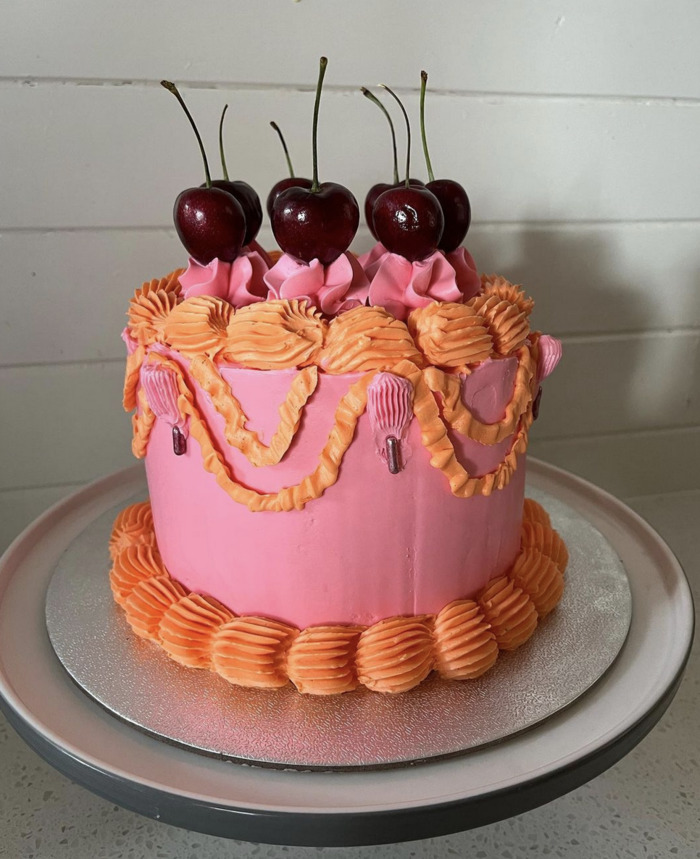 14. Bloomin' Birthday
A rose by any other name would not taste this sweet. Dibs on the center frosting.
15. Puppy Love
Who says vintage cakes can't have a modern flair? We think this is an ode to a children's cartoon, but our two-year-old niece wasn't around at the time of editing.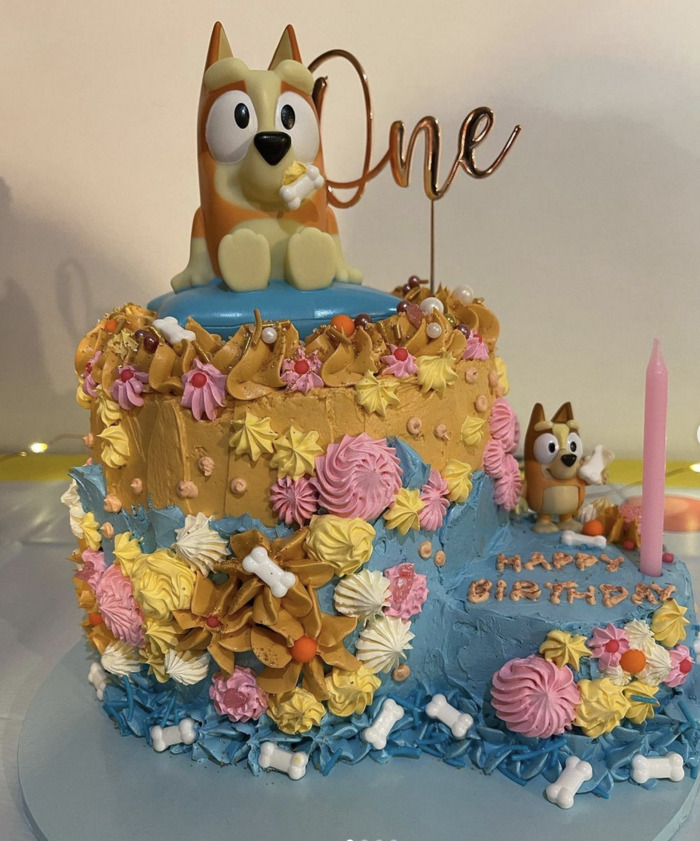 16. Pretty In Pink
Nostalgia looks like an '80s Molly Ringwald movie. (Ask your Gen-X friends)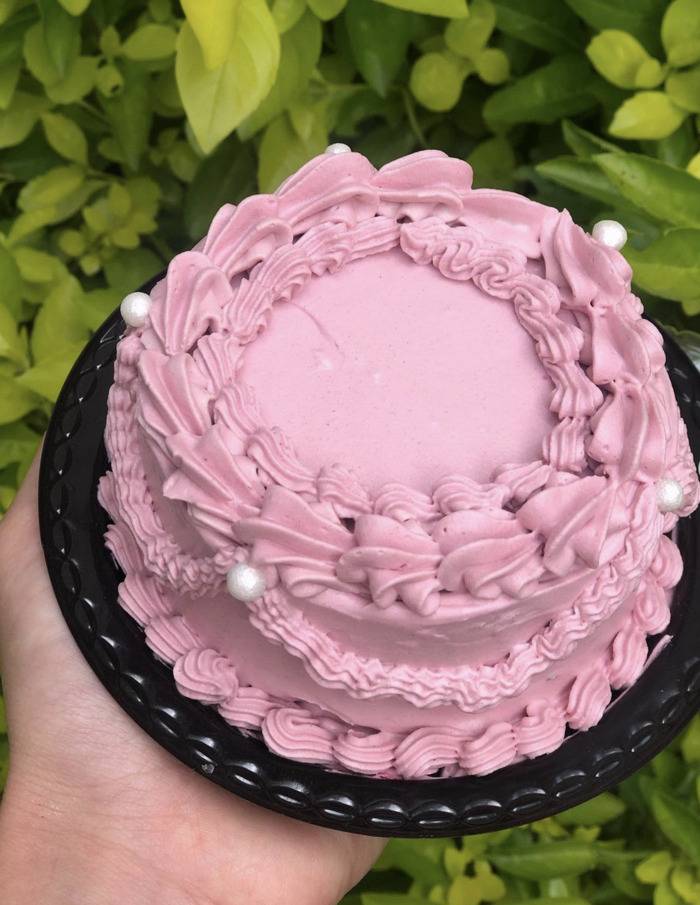 17. Birthday Text
A birthday is a day. An attitude is forever.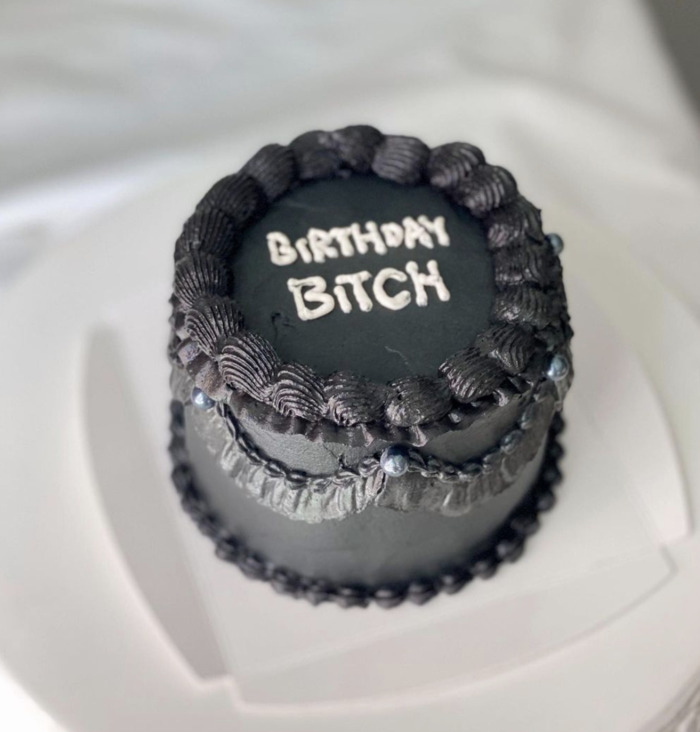 18. Square Vintage Cake
We guess this is technically a sheet cake, but don't expect to find something like this at Walmart. Trader Joe's on the other hand…
19. Purple Party Cake
It's giving us Barbiecore. It's giving us royalty. It's going to give us sugar-induced heart palpitations and stained teeth for an hour, so let's take the party photos before we dive in.
20. Gilded Tower Cake
Tell us your rich without telling us your rich. And then tell us why you ruined a perfectly good cake by turning it into an Academy Award.
21. Vintage "Frozen" Cake
We wonder if this is an ice cream cake.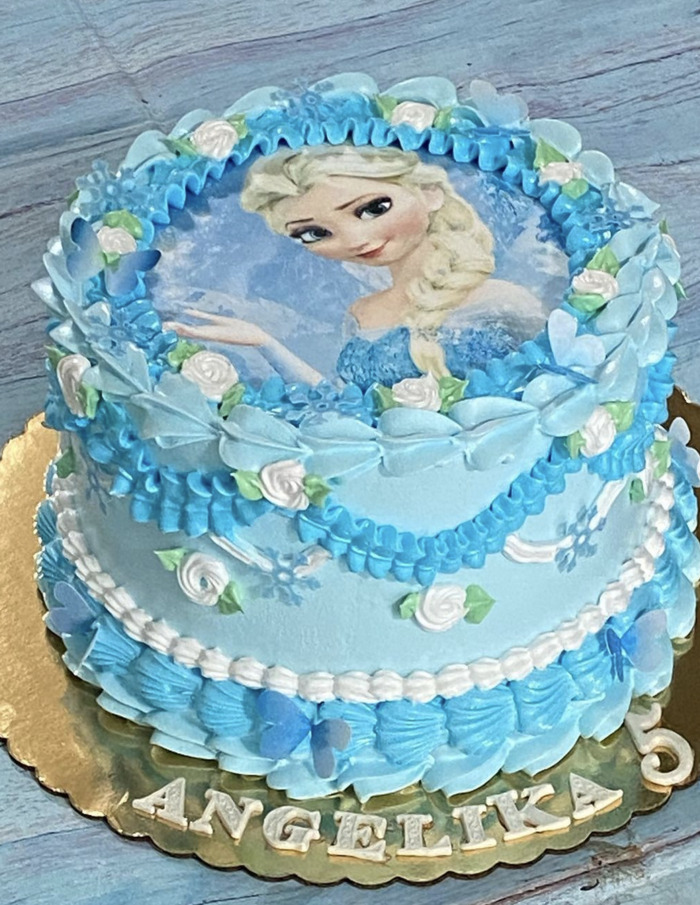 22. Vintage Bear Cake
This unbearably cute baby cake may not be the most traditional vintage cake, but kids don't remember these early birthdays anyway.
23. Teenage Dream
Does anyone else hear Katy Perry in the background?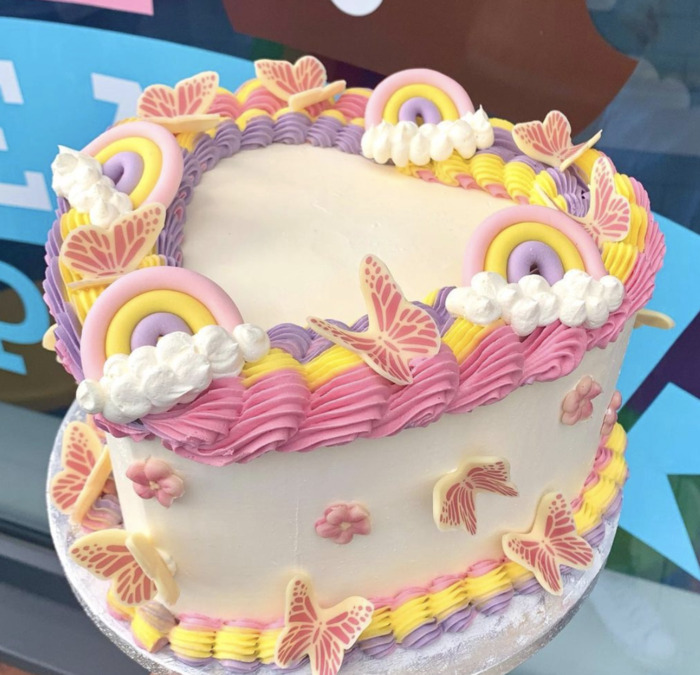 24. The Ivory Tower
Think this looks fit for a royal wedding? The Duke and Duchess of Cambridge would agree.
25. Woodland Faerie Cake
We don't always eat mushrooms for dessert, but when we do, we regret not calling off of work the next day.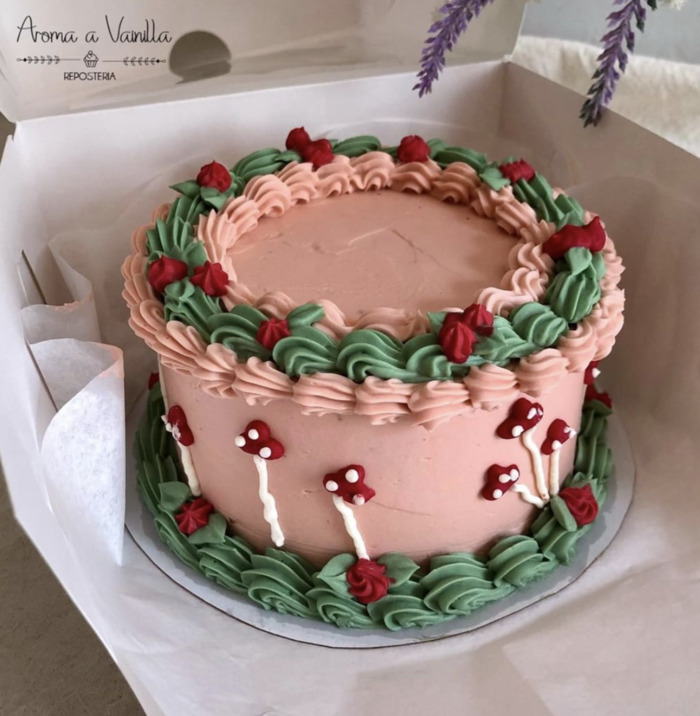 26. Birthday Queen Cake
Good luck blowing out those candles.
27. Cherub Cake
If this is what they serve in Heaven, sign us up. Is that how that works?
28. Candelabra Cake
Only mere commoners poke their birthday candles into their cake.
29. Fruit-Forward Vintage Cake
Our doctor told us to eat more fruits. He didn't say it couldn't be paired with five pounds of icing.
30. Mexican Vintage Cake
We love to see this blending of French and Mexican styles. We'd love to see what's in that tiny pinata even more.
31. Queen of Pop Vintage Cake
You can strike a pose. We'll grab a fork.