It may seem like cold brew has been around forever, but it actually didn't hit the Starbucks menu until 2015. Since then, people have become obsessed with the strong, smooth, iced drink.
And since we live in a time of constant innovation, there are now tons of Starbucks secret menu cold brew recipes. We're still waiting for those flying cars, though.
Because why should you settle for the regular menu offerings, when you can create concoctions like a Cookies and Cream Cold Brew, or a Snickerdoodle one? And when you add in all the cold foam options? We may not be culinary geniuses, but we certainly know our way around a coffee shop. And the baristas know us too. Almost a little too well.
The next time you want to switch up your iced coffee order, try one of these secret menu cold brew drinks. You can thank us later. Or now! We love instant gratification.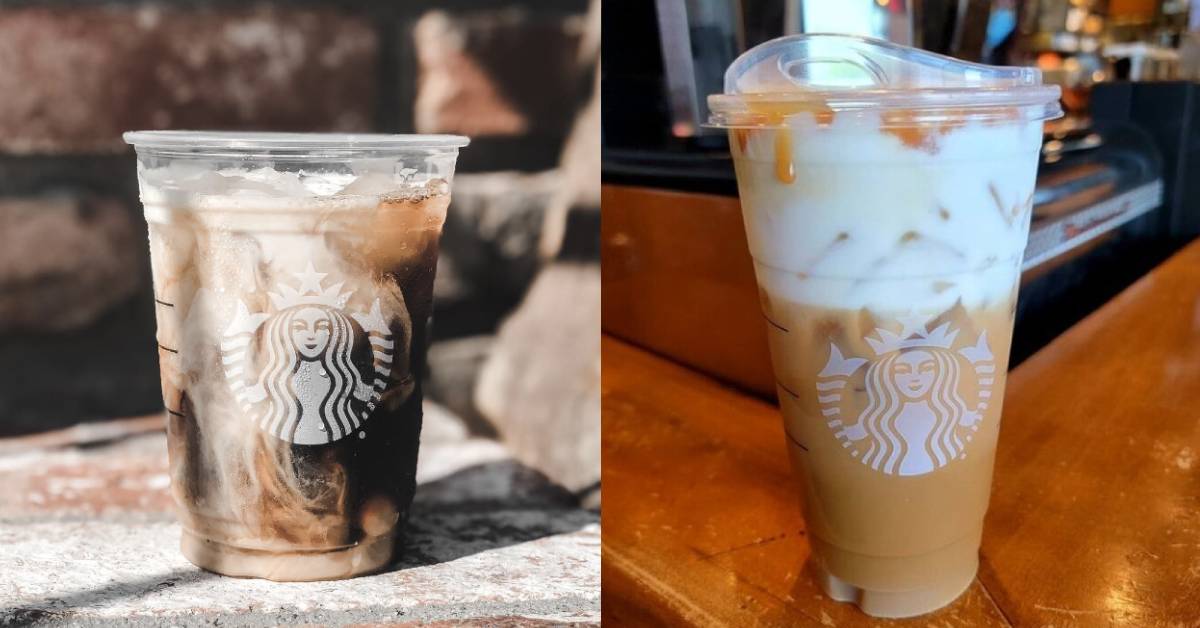 20 Starbucks Secret Menu Cold Brew Drinks
1. Dark Caramel Cream Cold Brew
2. Central Perk Cold Brew
Order a Venti Cold Brew
Add 2 pumps each of hazelnut syrup, toffee nut syrup, and white mocha sauce
Ask for vanilla sweet cream cold foam with 1 pump of cinnamon dolce syrup blended in
Top with caramel drizzle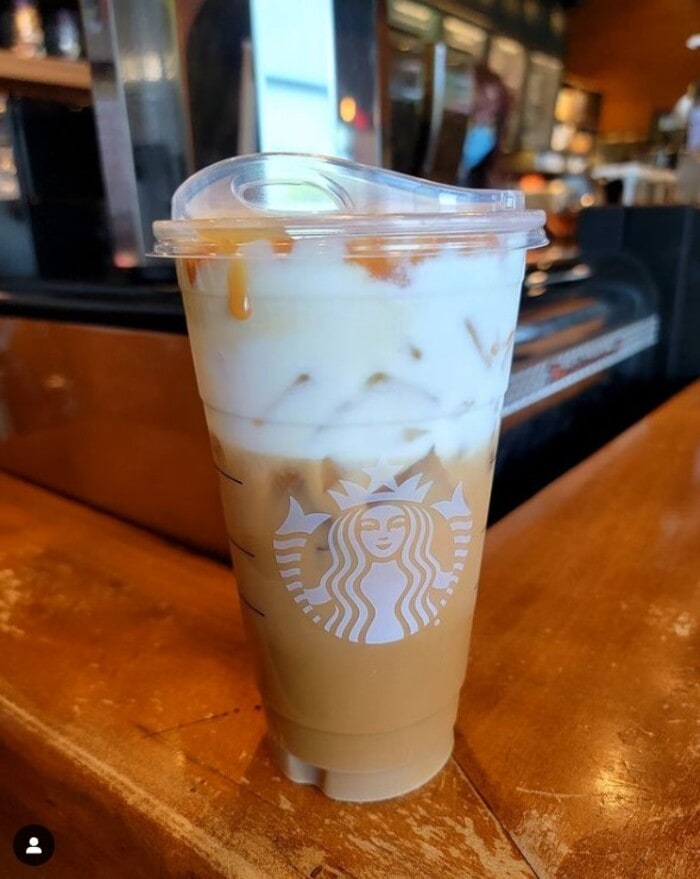 3. Cookies and Cream Cold Brew
Order a Venti Cold Brew with vanilla sweet cream cold foam
Add 2 pumps of vanilla syrup
Add 4 pumps of white mocha syrup
Add 2 pumps of mocha syrup
Ask for cookie crumbles on top of the sweet cream foam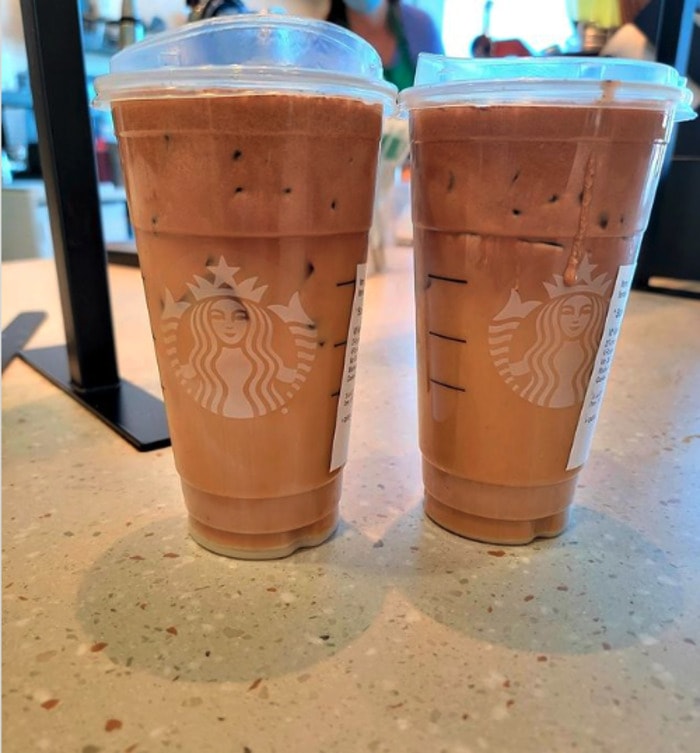 4. Apple Pie Cold Brew
Order a Venti Cold Brew
Add two pumps apple brown sugar syrup
Top with vanilla sweet cream cold foam
Add spiced apple drizzle
5. White Mocha Toffee Cold Brew
Order a Grande Nitro Cold Brew
Add 3 pumps white mocha sauce
Add 3 pumps toffee nut syrup
Top with vanilla sweet cream cold foam
6. Cinnamon Nut Cold Brew
7. Tiramisu Cold Brew
Order a Venti Cold Brew
Add 1 pump mocha sauce
Add 1 pump Irish cream syrup
Top with Irish cream cold foam and cocoa powder
8. Salted Caramel Brown Sugar Cold Brew
9. Sugar-Vanilla Cinnamon Cold Brew
Order a Grande Cold Brew
Add 4 pumps sugar free vanilla
Add a light splash of heavy cream
Top with cinnamon powder
10. Shamrock Cold Foam Cold Brew
Order a grande Cold Brew
Add 2 pumps of Vanilla Syrup
Top with vanilla sweet cream cold foam with 1 scoop of matcha in it
Top with cinnamon powder
11. Brown Sugar Cold Brew
Order a Venti Cold Brew
Add 2 pumps of vanilla syrup
Add 2 pumps of brown sugar syrup
Top with vanilla sweet cream cold foam
Add caramel drizzle
12. Toffee Nut Brown Sugar Cold Brew
Order a Venti Cold Brew
Add 2 pumps of brown sugar syrup
Add 3 pumps of toffee nut syrup
Add 1 pump of dark caramel sauce
Add 2 Stevia
Add cream
13. Snickerdoodle Cold Brew
Order a Grande Cold Brew
Add 1 pump of white mocha syrup
Add 2 pumps of cinnamon dolce syrup
Ask for light cream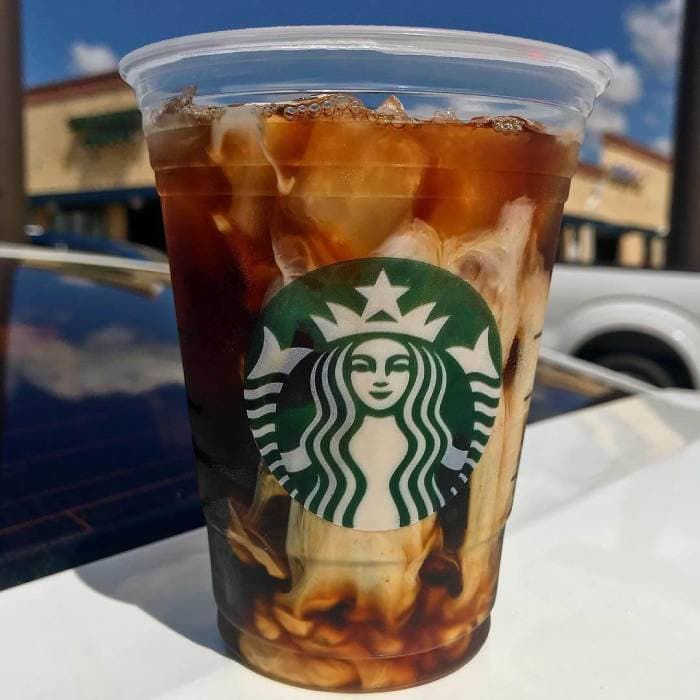 14. Macadamia White Mocha Cold Brew
15. Dark Caramel Cookie Cold Brew
Order a Venti Cold Brew
Add white mocha sauce
Add vanilla sweet cream cold foam with one pump dark caramel blended into the foam
Top with cookie crumbles
16. Salted Caramel White Mocha Cold Brew
Order a Venti Cold Brew
Ask to line the cup with caramel drizzle
Add 4 pumps of white chocolate mocha syrup
Ask for salted sweet cream foam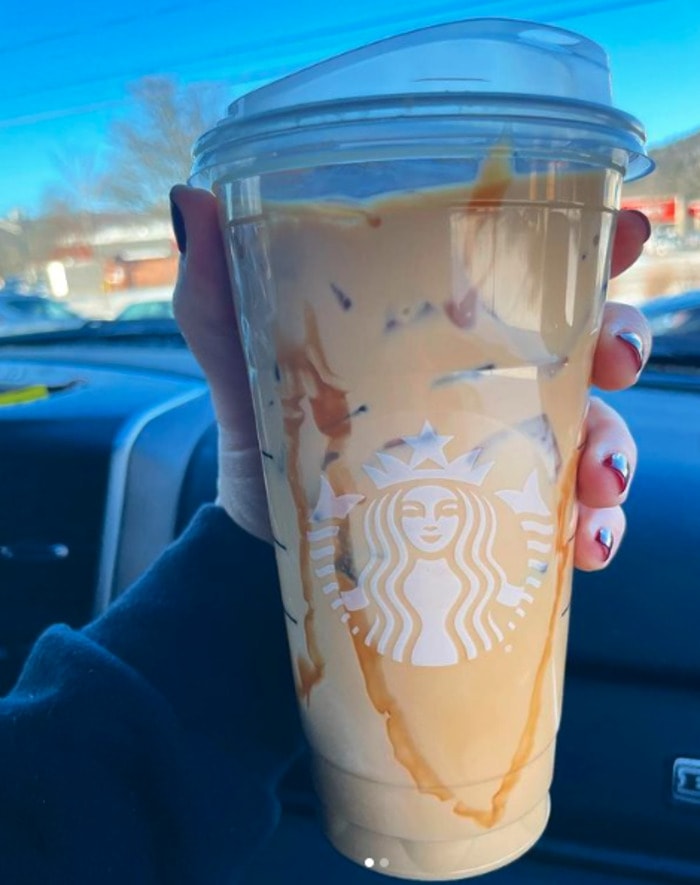 17. Blonde Caramel Cold Brew
Order a Venti Cold Brew
Ask to line the cup with caramel drizzle
Add 2 pumps of vanilla syrup
Add 2 pumps of macadamia syrup
Add 2% milk
Ask for extra caramel drizzle
18. Candy Cane Cold Brew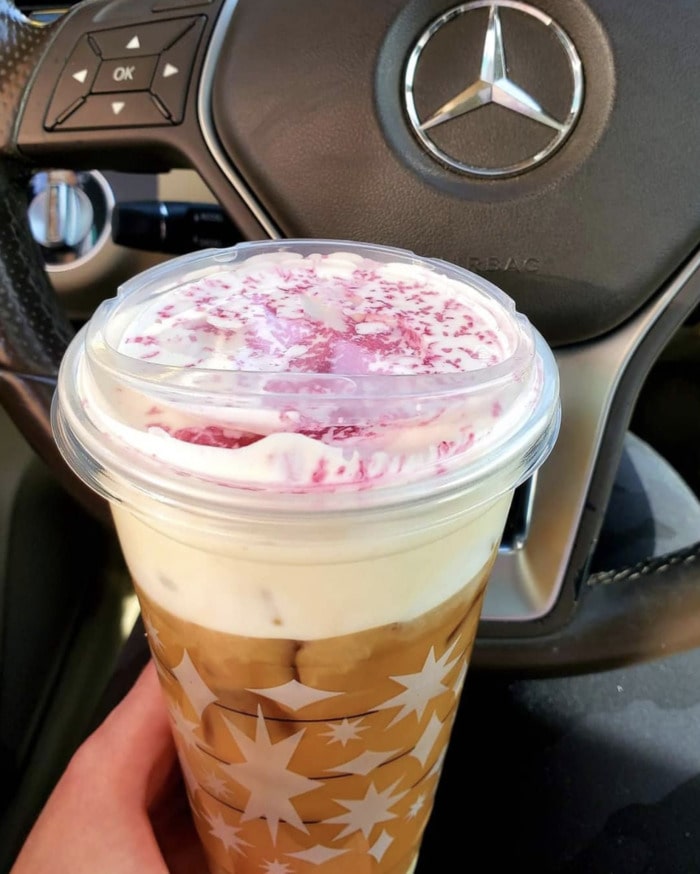 19. Toasted Cinnamon Cream Cold Foam Cold Brew
Order a Grande Vanilla Foam Cold Brew (not salted foam)
Ask for no vanilla
Add 2 pumps of cinnamon dolce syrup
Add 1 pump of toffee syrup
Add 3 shakes of cinnamon powder
Top with cinnamon dolce powder
20. Caramel Brulee Cold Brew
Order a Venti Cold Brew
Add 2 pumps caramel brûlée sauce
Top with salted caramel cream cold foam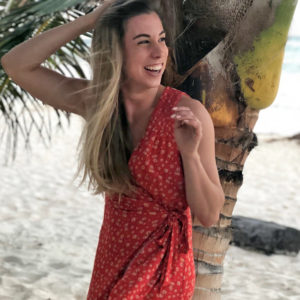 Latest posts by Hannah Rex
(see all)