This holiday season at Starbucks, we saw some old favorites return to the menu. The Peppermint Mocha and Irish Cream Cold Brew returned along with the Caramel Brulée Latte, though the Gingerbread Latte was still suspiciously absent. (Here's how to make your own.)
There's also plenty of caffeinated secret menu holiday drinks to be discovered and enjoyed this festive season. But, when it comes to Starbucks official menu menu, how do the holiday drinks stack up?
We taste tested all of them and then ranked them from worst to best. Let us know which coffee drink you'd put at the top.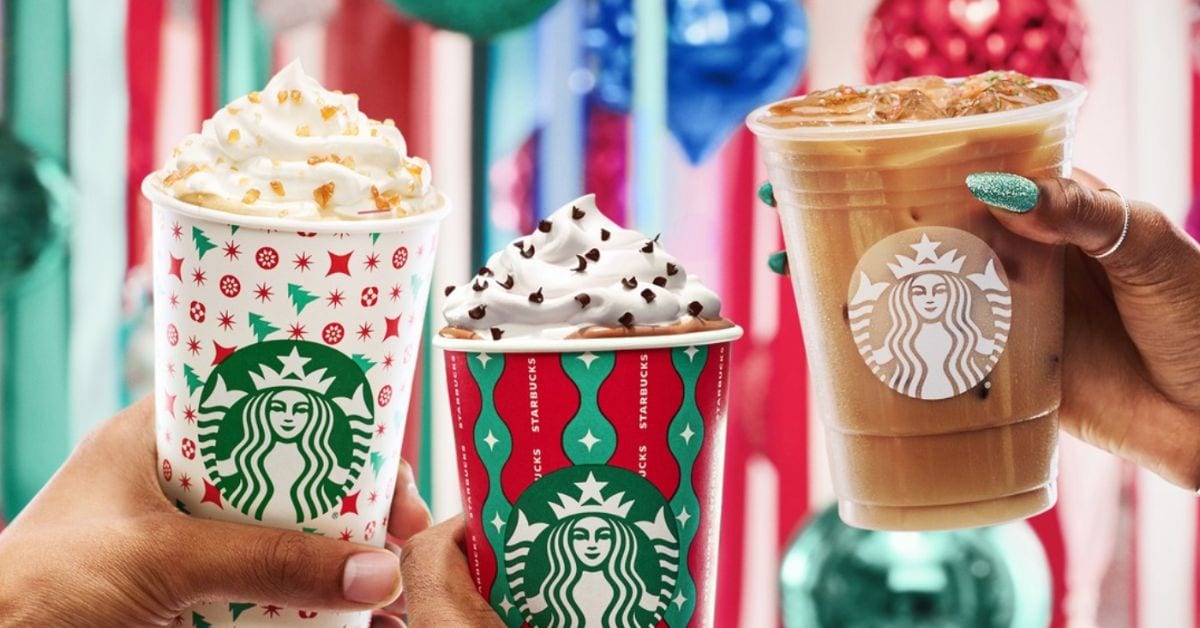 Starbucks Holiday Drinks Ranked from No No No to Ho Ho Ho
6. Irish Cream Cold Brew
The Irish Cream Cold Brew had great flavor and was almost luscious in its smooth texture, which is a feat considering how little dairy it had aside from the thick cap of milk. The sweetness was mostly aroma, and left the coffee tasting, well, like coffee.
It was good cold brew, but didn't really scream "holiday." Unlike us, who ran around the block because we'd just downed six coffee drinks. Certainly a strong contender on its own, but up against the holiday titans it fell short. Er, tall? Grande? Darn the Starbucks sizing.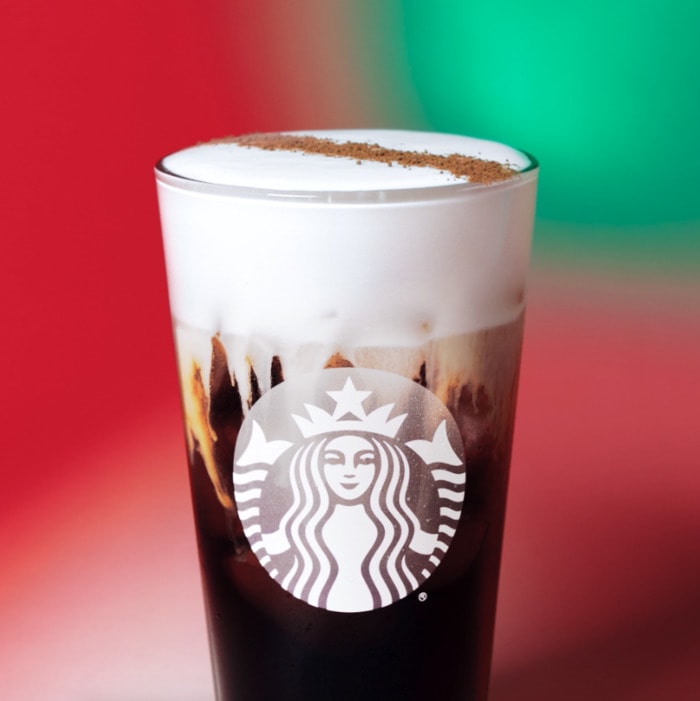 5. Chestnut Praline Latte
We don't know a lot about chestnuts besides their whole thing about roasting over an open fire, so we don't know if this latte actually tasted anything like chestnuts. The flavoring was nice in that it wasn't so overwhelming that it covered up the coffee like a lot of the other drinks.
However, it was the most chemical tasting of the bunch. Or maybe true chestnuts taste like that. Let the lesson of the day be if you mess up, throw sugar at your problems. (And now you know why we carry so many sugar packets in our purse!)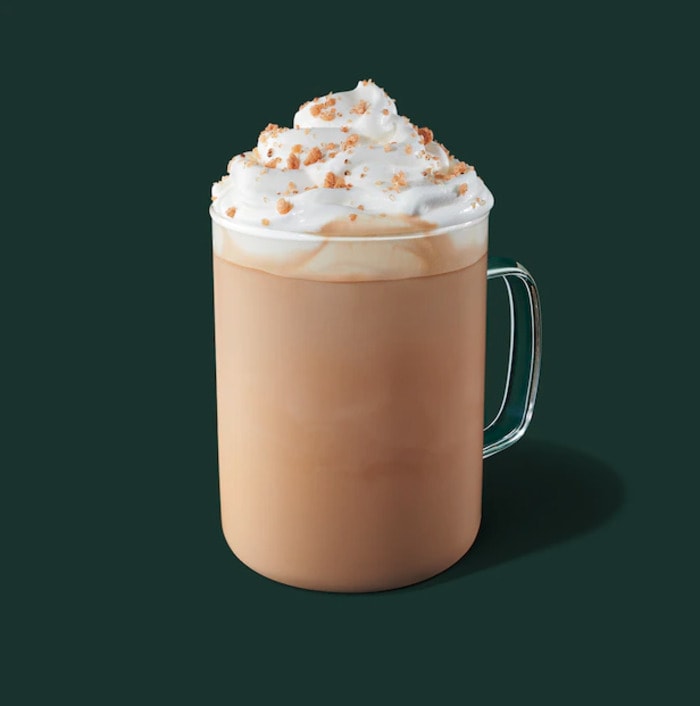 4. Caramel Brulée Latte
Even we were surprised at how sweet this latte was. It would have benefited from leaning more into its coffee side. If it were a little thicker, it probably could have passed for a melted milkshake.
But, as it was, heavy on the caramel flavor and light on the coffee, it was a bit like someone poured a cup of creamer and forgot the coffee.
3. Peppermint Mocha
We know it's controversial to rank what might be the iconic Starbucks holiday drink anywhere but first. The Peppermint Mocha has a stranglehold on the people such that they would revolt if it were ever discontinued. Truth be told, we probably wouldn't miss it.
With how minty this holiday drink was, we felt like we were drinking a York Peppermint Patty. The peppermint was almost too strong, to the point where we could barely taste the chocolate and definitely could not taste the coffee. If we order it again, we'll ask for half the amount of syrup.
We like mint, but too much of a good thing is sometimes not a good thing. On the bright side, we can justify skipping brushing our teeth if we know we're going to pick up this latte! (Four out of five dentists do not recommend this.)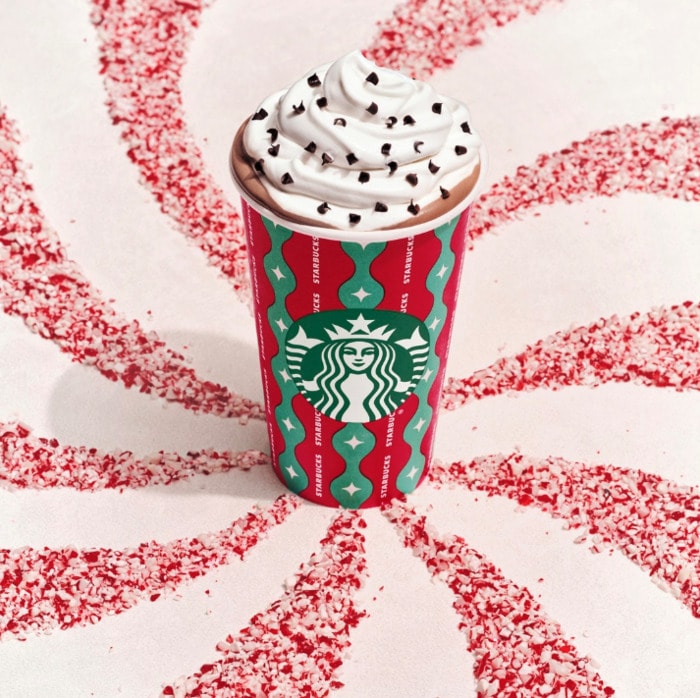 2. Toasted White Chocolate Mocha
Even after smelling the Toasted White Chocolate Mocha and bracing ourselves for the sugar rush, this was still alarmingly sweet. That being said, it's the holidays, and we are here for it.
This mocha tastes like drinking a wonderfully nutty white chocolate, that has the faintest whiff of coffee flavor. If you came for strong coffee taste, you'll be left wanting. But, like, you're at Starbucks. Just order a coffee?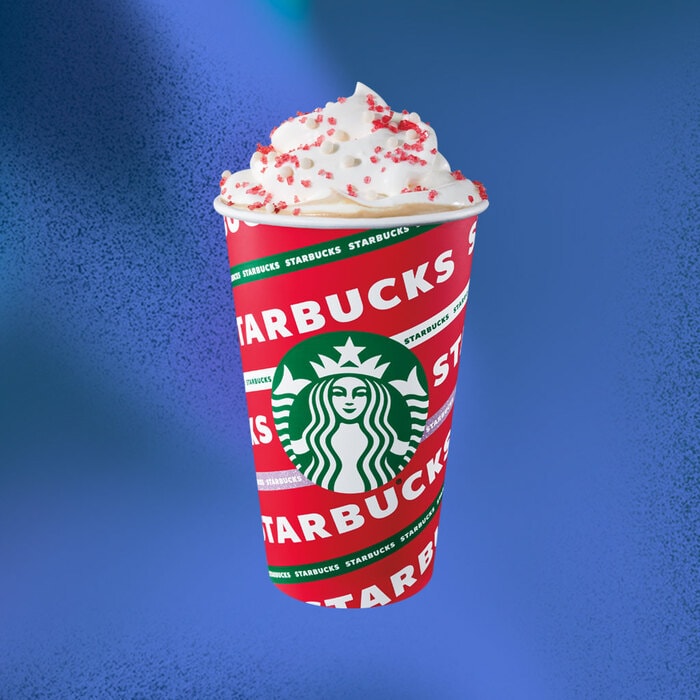 1. Iced Sugar Cookie Almond Milk Latte
We were shocked to rank the Sugar Coffee Almond Milk Latte first because frankly, we don't like sugar cookies. If that makes us grinches, so be it.
This latte should be on sugar cookies' PR team. It came with cute little red and green dragees on top, and it was love at first scent. The iced version (it's also available hot or as a Frappuccino) was the perfect mixture. It was sweet without being over the top, coffee forward without the bitterness, and nutty without getting banned from airline snacks.
The first sip was deceptively ambiguous, but the more we drank, the more it tasted like a sugar cookie which, apparently, we might like after all.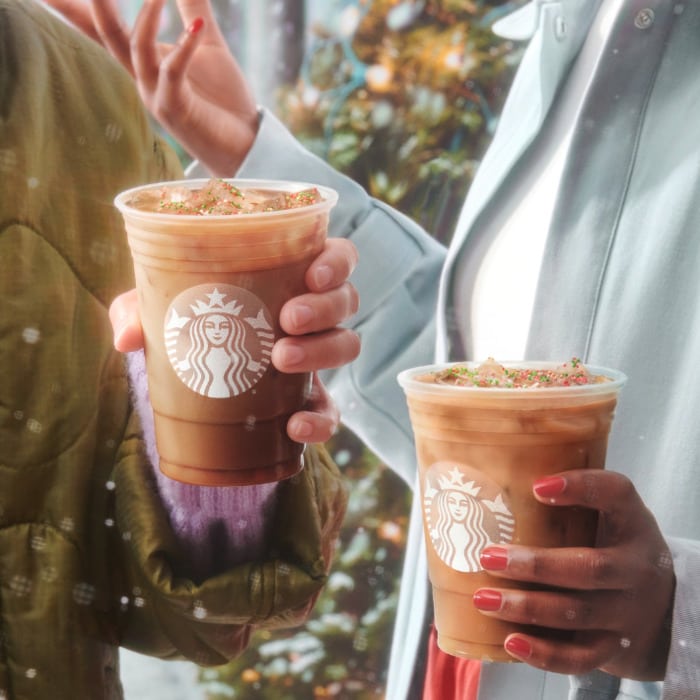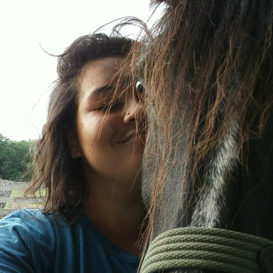 Latest posts by Hebba Gouda
(see all)