Starbucks transitions from pumpkins to peppermint as effortlessly as we transition from cake to pie. As we step into winter, Starbucks holiday drinks are here to keep us caffeinated. Or at the very least, on a sugar high.
On the nice list is the new Sugar Cookie Latte, hot and cold. The Peppermint Mocha and Chestnut Praline Latte are also back. And, there are plenty of other winter drinks on the official and secret menus. All of which we will be ordering warm, because did we mention it's winter?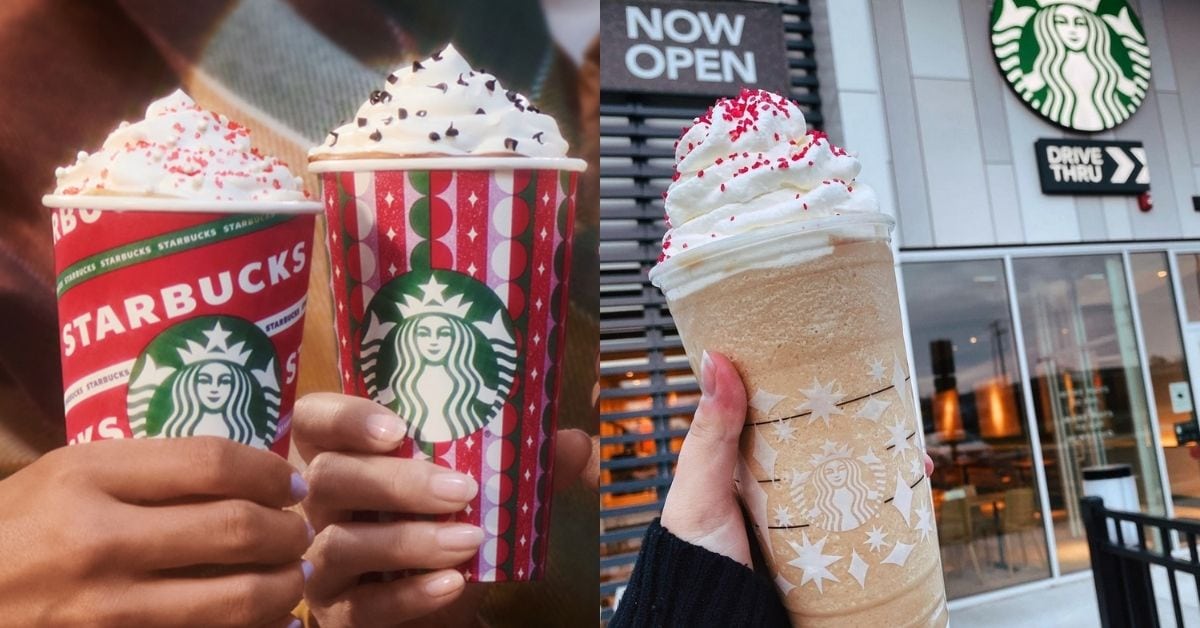 Official Starbucks Holiday Drinks
1. Peppermint Mocha
The Peppermint Mocha is back for its 19th year, and you can only get it during the holiday season. It's made with espresso, steamed milk, mocha sauce, and peppermint syrup, topped with whipped cream and dark chocolate curls. It's delicious in hot, iced, or Frappuccino form.
Get all three if you want to have a really eventful day of clicking between tabs on your computer but not retaining anything.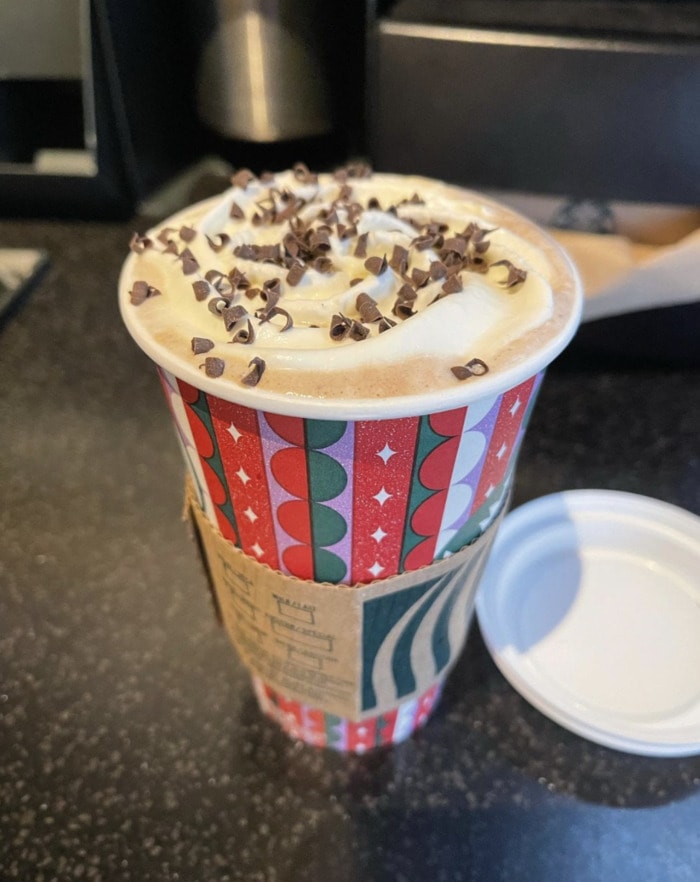 2. Iced Sugar Cookie Almondmilk Latte
Joining the festivities, is a brand new plant-based drink, the Iced Sugar Cookie Almondmilk Latte. It's made with sugar cookie syrup, blonde espresso, and almond milk, and topped with red and green sprinkles. Apparently adding an actual sugar cookie was over the top.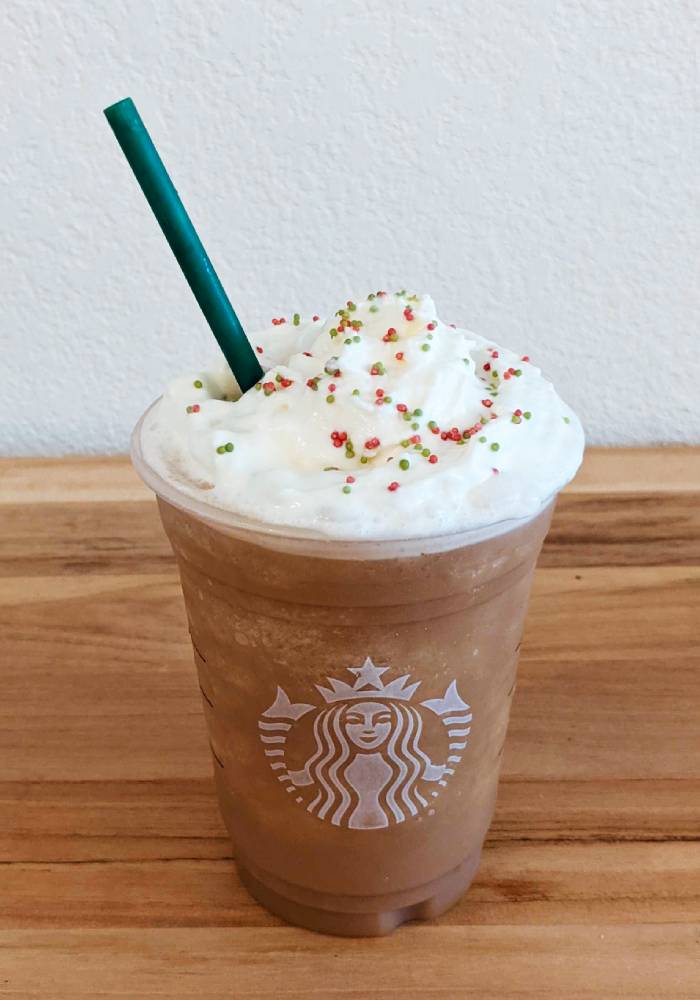 3. Caramel Brulée Latte
The Caramel Brulée Latte is available hot, iced, or as a Frappuccino and combines espresso, steamed milk, and a rich caramel brulée sauce. It's then topped with whipped cream and caramel brulée topping. In case it wasn't clear where the name came from. (Its grandparents, duh.)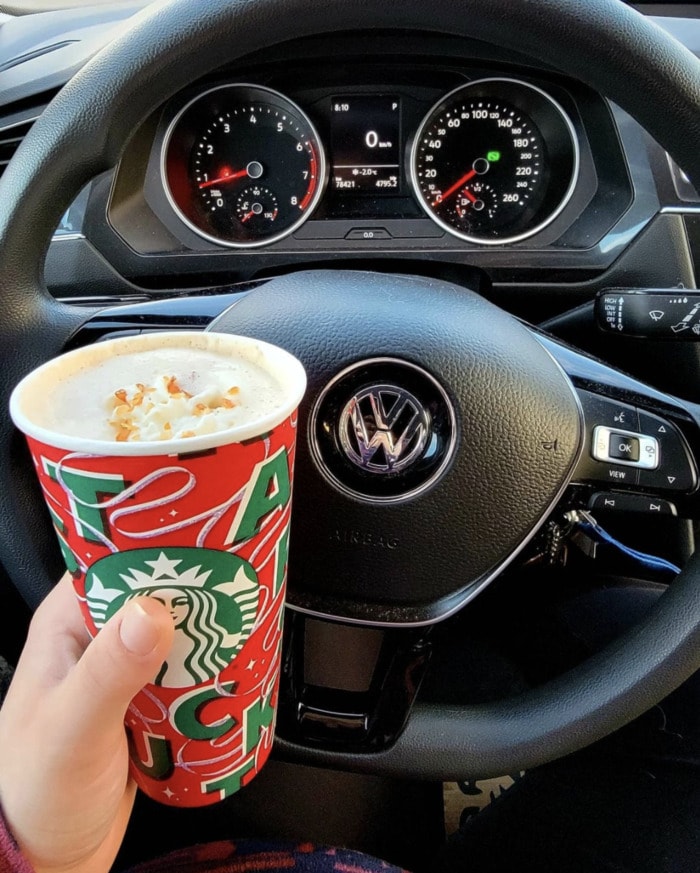 4. Chestnut Praline Latte
The Chestnut Praline Latte is for all you who can't pass up the spiced nuts vendor. That first quarter of the bag is delicious.
The holiday latte is made by combining espresso, steamed milk, and flavors of caramelized chestnuts and spices and then topped with whipped cream and spiced praline crumbs.
5. Irish Cream Cold Brew
If you want your iced drinks pried from your frostbitten fingers, the Irish Cream Cold Brew has returned. It's made with Starbucks Cold Brew, Irish cream syrup, and topped with vanilla sweet cream foam and cocoa powder.
6. Toasted White Chocolate Mocha
This holiday drink is basically an upgraded White Chocolate Mocha as the white mocha syrup is – you guessed it – toasted. We're not sure how they got the syrup drunk, but they topped with whipped cream, holiday sugar sparkles, and crispy white pearls. Not real ones. You have to go somewhere else for those.
Starbucks Holiday Secret Menu Drinks
1. Ferrero Rocher Frappuccino
Order a Java Chip Frappuccino
Add hazelnut syrup (1 pump tall, 1.5 pumps grande, 2 pumps venti)
Add toffee nut syrup (1 pump tall, 1.5 pumps grande, 2 pumps venti)
Top with whipped cream
Drizzle with caramel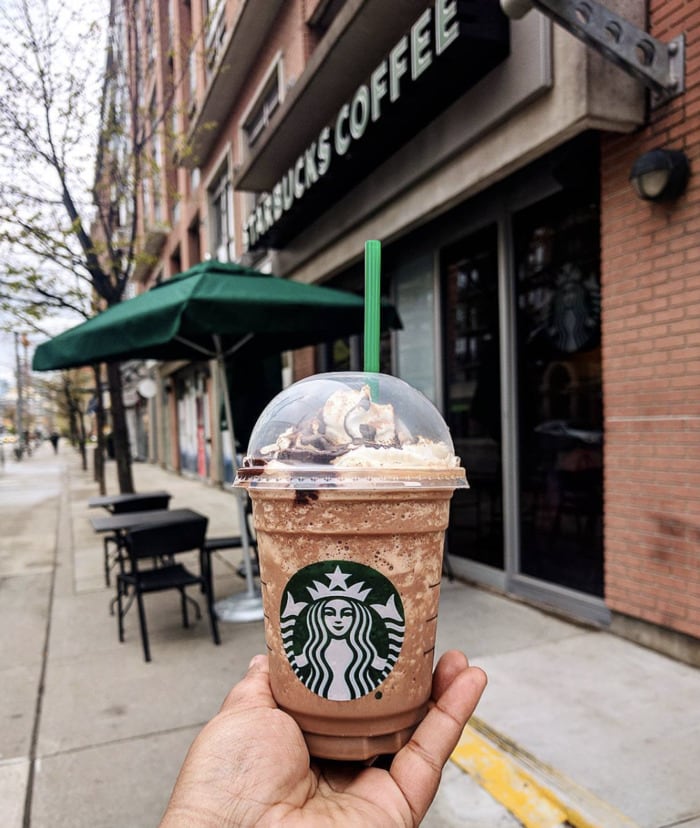 2. Candy Cane Frappuccino
3. Christmas Cookie Frappuccino
Order a Crème-based Frappuccino
Add Peppermint Syrup (1 pump tall, 1.5 pumps grande, 2 pumps venti)
Add Toffee Nut Syrup (1 pump tall, 1.5 pumps grande, 2 pumps venti)
Top with whipped cream and a raw sugar packet sprinkled on top
Drizzle with caramel
4. Holiday Spice Cold Brew
5. White Chocolate Cinnamon Chai Latte
Order a Chai Tea Latte
Add cinnamon dolce syrup (1 pump tall, 1.5 pumps grande, 2 pumps venti)
Add white mocha syrup (1 pump tall, 1.5 pumps grande, 2 pumps venti)
Top with whipped cream
Drizzle with cinnamon dolce
6. Candy Cane Cold Brew
Order a Venti Vanilla Sweet Cream Cold Brew
Ask to remove the vanilla syrup
Add 4 pumps of white mocha syrup
Add 2 pumps of peppermint syrup
Ask for 2 pumps of peppermint syrup be added to the cold foam
Top with holiday topping
7. Christmas in a Cup Latte
8. The Ultimate Christmas Drink
Order a Venti Passion Tango Tea
Ask for ¼ of the cup to be filled with strawberry puree
Add two pumps of raspberry syrup
Add two pumps of liquid cane sugar
Top with cold foam made with nonfat milk and two scoops of matcha powder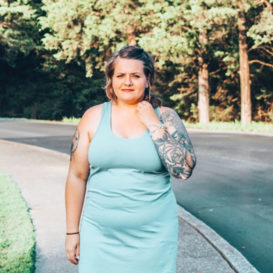 Latest posts by Ashley Hubbard
(see all)