Throughout the year, Starbucks releases seasonal cups and tumblers, which end up in the hands of collectors, resellers, and in the back of your cabinet when you really need to bring wine to the beach. We've seen pretty awesome fall and Halloween cups this year, but it's time for the Starbucks holiday cups and tumblers to shine.
Or, rather, sparkle. The lid to the glitter jar pops off way too easily!
The first batch of Starbucks holiday cups are rumored to be available on November 4th. (More are rumored to arrive on December 14th.)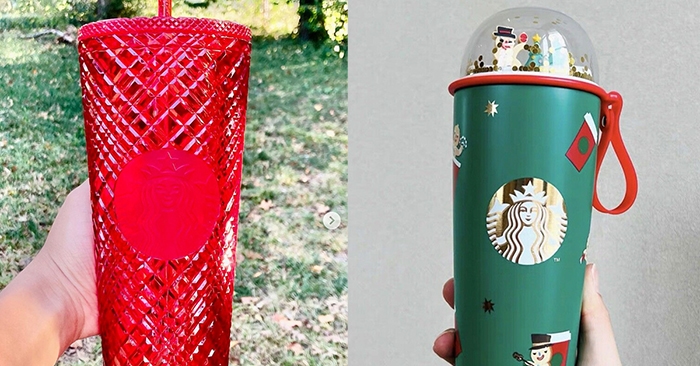 Also on November 4th the red holiday cups are coming back along with the brand new Sugar Cookie Latte. From glittery red cold cups to tumblers with snowy scenes, here are our favorites.
Starbucks Holiday Cups and Tumblers for 2021
1. Color Changing Candy Cane Hot Cup
Pour a peppermint mocha into this hot cup and watch it change from holiday blue to holiday white. You can also watch yourself change from "please don't talk to me before coffee" to "please don't talk to me now that I've had coffee."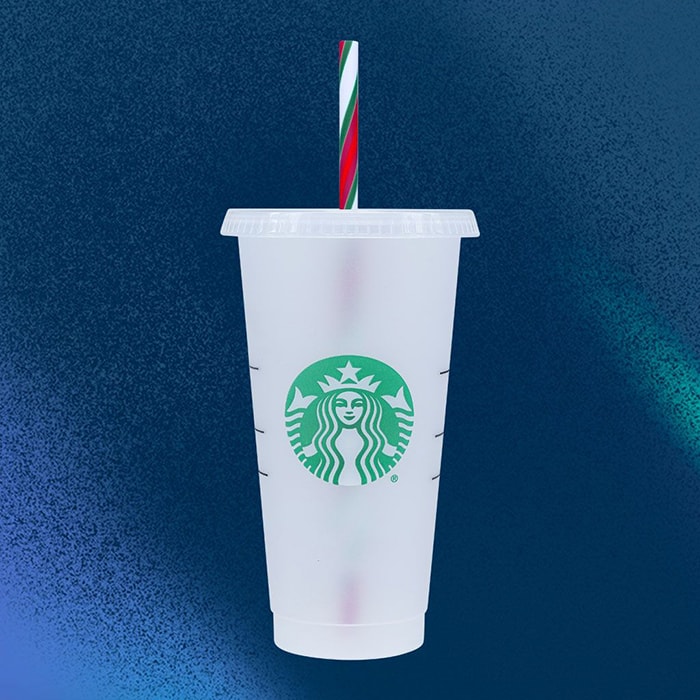 2. Pink and Green Groovy Waves Tumbler
What you'll see when you take that much-needed six hour hike in the woods while visiting your fam this holiday season. Mr. Narwhal, is that you?
3. Stainless Steel Red Tumbler
This shiny red tumbler matches Santa's suit. And us, every time we try cooking. We really gotta work on those knife skills!
4. Ceramic Double Walled Poinsettia Power Cold Cup
Coming next season: hemlock power, magnolia power, and deadly nightshade power. We're really into plants.
5. Pink Ombre Cold Cup
This is giving off major Valentine's Day vibes, which gives us yet another reason to keep our Christmas tree up until February.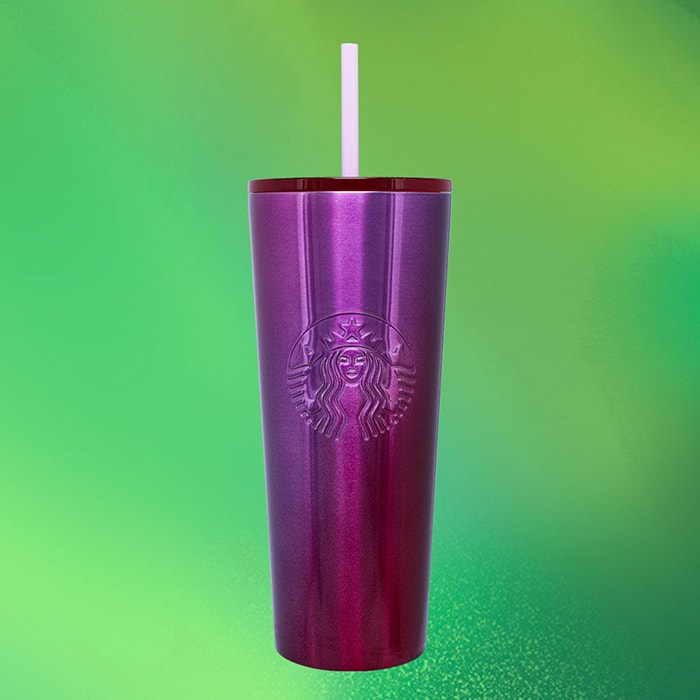 6. Stainless Steel Green Tumbler
Boughs of holly have nothing on this green tumbler. They're simply terrible at holding coffee.
7. Glass Mug with Candy Cane Handle
Get this festive mug so you can do the perfect re-enactment of the Kermit meme all holiday season long. And yes, a hot toddy counts as tea.
8. Icy Bling Cold Cup
This frozen tundra-inspired cold cup will do everything but keep your hands warm. Yes, even your taxes.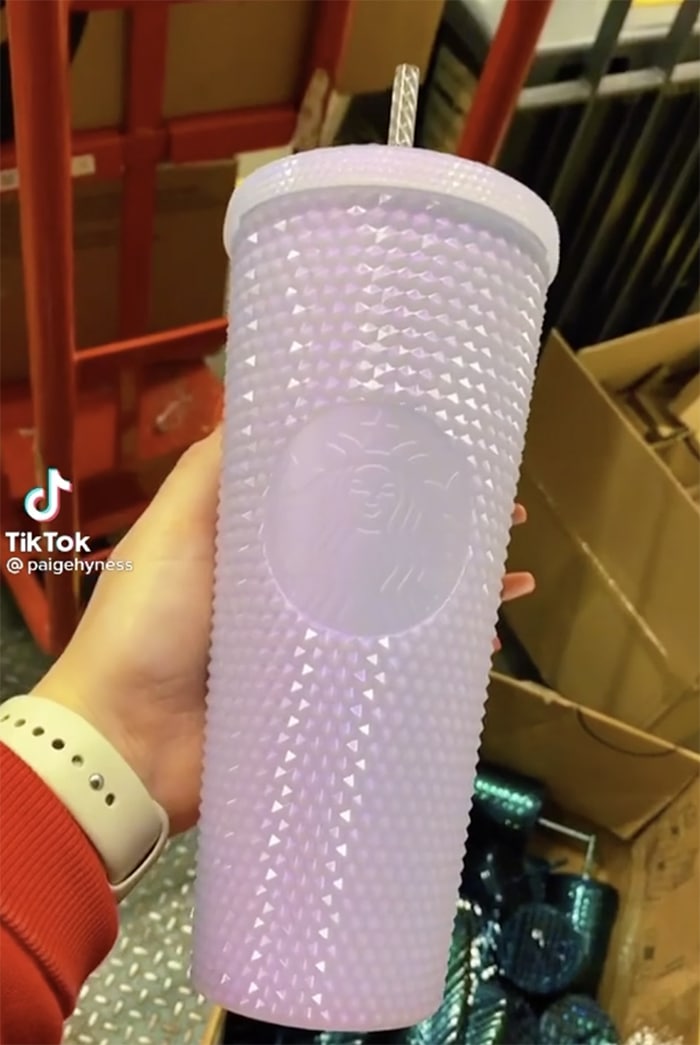 9. Ceramic Holly Berry Mug
Silent night, holy night, we drank coffee at 4pm and now we're up all night.
10. Green Grid Cold Cup
Lean into your Grinchy side with this green cup. Growing out your hair is such an economical way to stay a little warmer!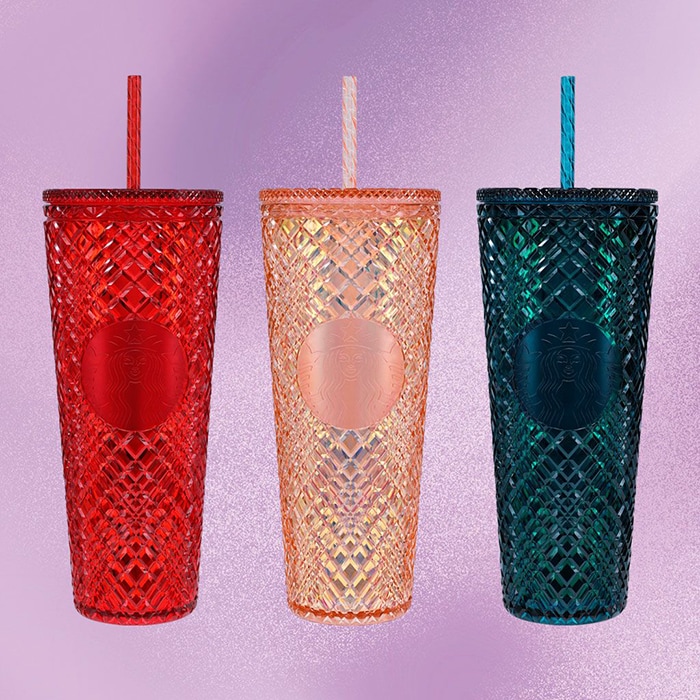 11. Red Grid Cold Cup
When you get tired of wrapping presents, just pop them into this cup. It doubles perfectly as gift wrap! The "hint of coffee of orders past" is just a bonus.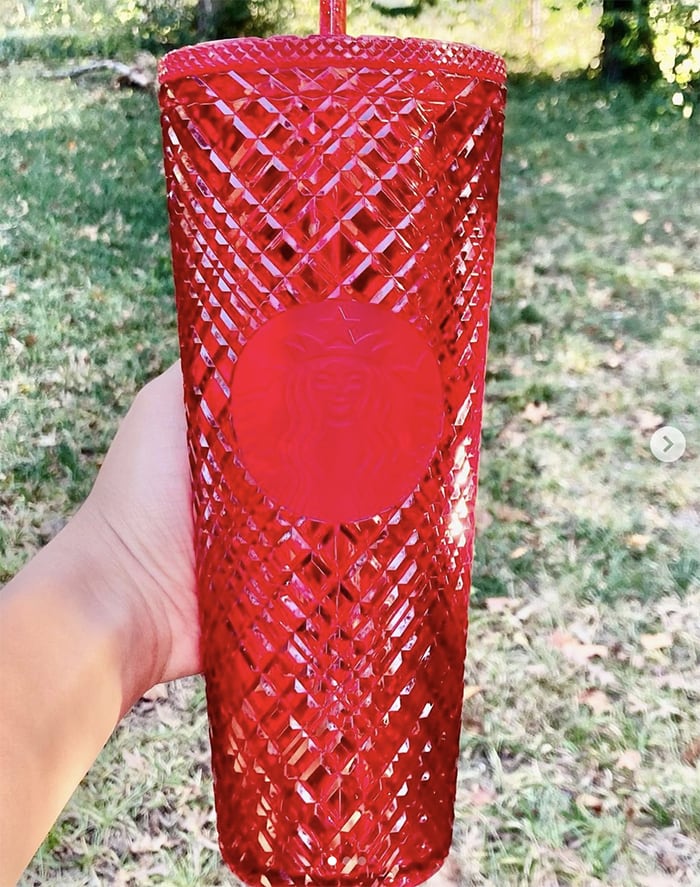 12. Jeweled Red Cold Cup
This cup is so stunning, we're seeing stars. Or twinkling lights. Actually, is that our fire alarm again? Next time we're ordering takeout for dinner.
13. Stainless Steel Red Gradient Cold Cup
You know Elle Woods wouldn't walk out of the house in December without this cute cup. And hopefully some gloves.
14. Ceramic Gold Mug
All that glitters isn't gold. Sometimes, it's glaze! What's that going for on the open market these days?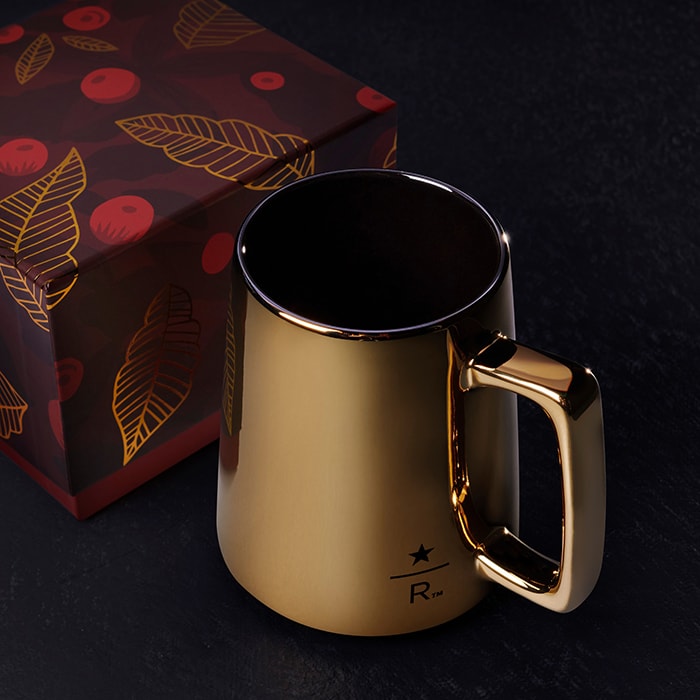 Target Exclusive Starbucks Holiday Cups
15. Candy Cane Stripe Cold Cup
Did you know 72% of people think the right way to eat a candy cane is from the straight end and 28% think you should tart on the curved end? Thank goodness we start in that middle.
16. Ceramic Double Wall Pine Bloom Tumbler
We're taking this pretty red and white tumbler everywhere with us as we shop this holiday season. Ready to go to the couch little guy? Yes, you are!
Overseas Exclusive
17. Snow Scene Tumbler with Bubble Lid
As far as we know, this one is only available in China. And, on Etsy.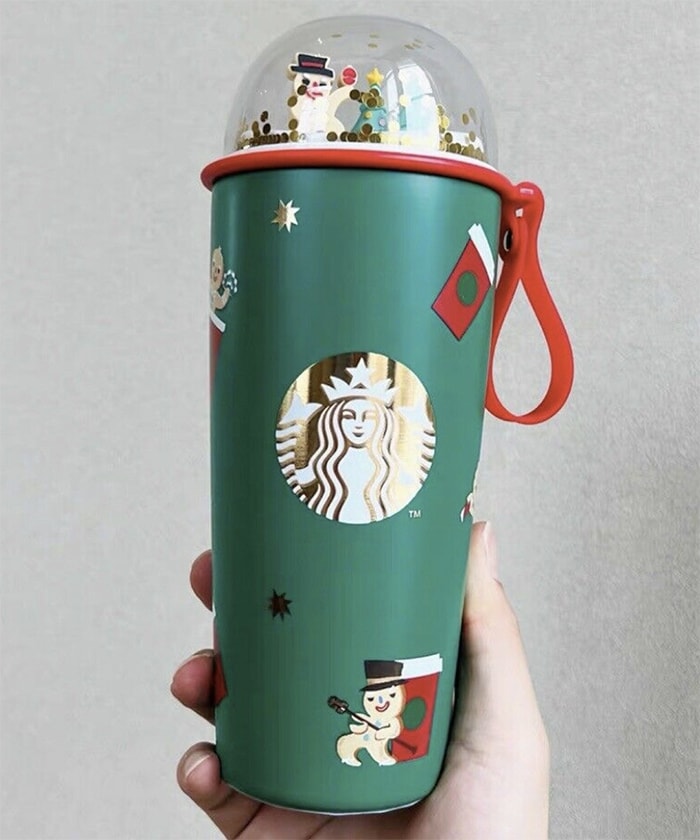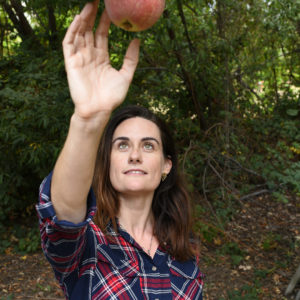 Latest posts by Rebecca Swanner
(see all)